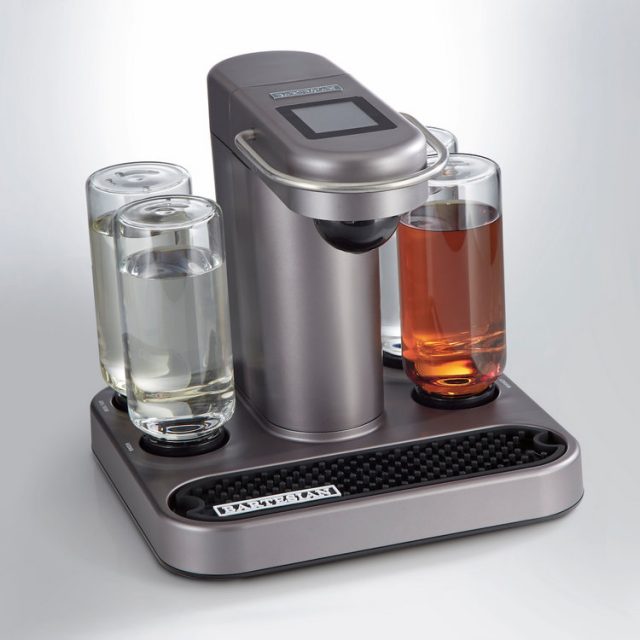 Hamilton Beach Brands, Inc., a leader in small household appliances, recently announced its entrance into an exclusive multi-year distribution agreement with Bartesian to sell, market and distribute Bartesian-branded products. Bartesian is the very first home cocktail maker.
Bartesian is a premium cocktail delivery system, making it the very first of its kind. The system is designed to produce liquor drinks at home by using capsuled ingredients. With Bartesian, users can make premium cocktails at the touch of a button. The device measures 13.25 inches long by 12.75 inches wide by 12.5 inches tall. After using it, users can clean it with a damp cloth, and Bartesian's parts are made with materials that are rated dishwasher safe, so users can also wash those.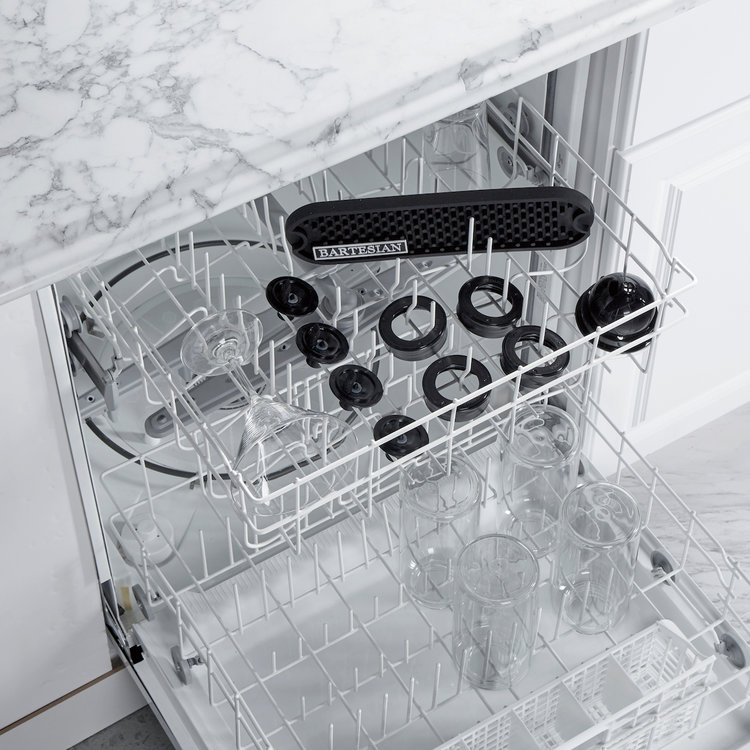 Bartesian capsules are created and balanced by expert mixologists, containing fresh, real ingredients like juices, bitters and liquors. They can be combined with your favorite spirits to give you the perfect drink, every time. With Bartesian capsules, users can already make their very own Cosmopolitan, Margarita, Rum Breeze, Sex on the Beach, Whiskey Sour, Uptown Rock, and even an Old Fashioned. But it doesn't stop there. Even more capsules will be released soon, meaning users will also be able to prepare their very own Gimlet, Gin Martini, Long Island Iced Tea, Mango Margarita, between many more.
Bartesian's Customizable Pouring System allows users to fully customize their pour. The strength of each drink is adjustable from mocktail to double, so there's a cocktail for every palate. This means that users can choose from any of the four "pouring levels", starting with Mocktail, then Light, then Regular, and lastly Strong.
With Bartesian anyone can have the perfect "night out" without ever leaving their home. Bartesian offers its users quality ingredients served with premium pours they would expect from a cocktail lounge, allowing them to enjoy a premium cocktail right from the comfort of their home.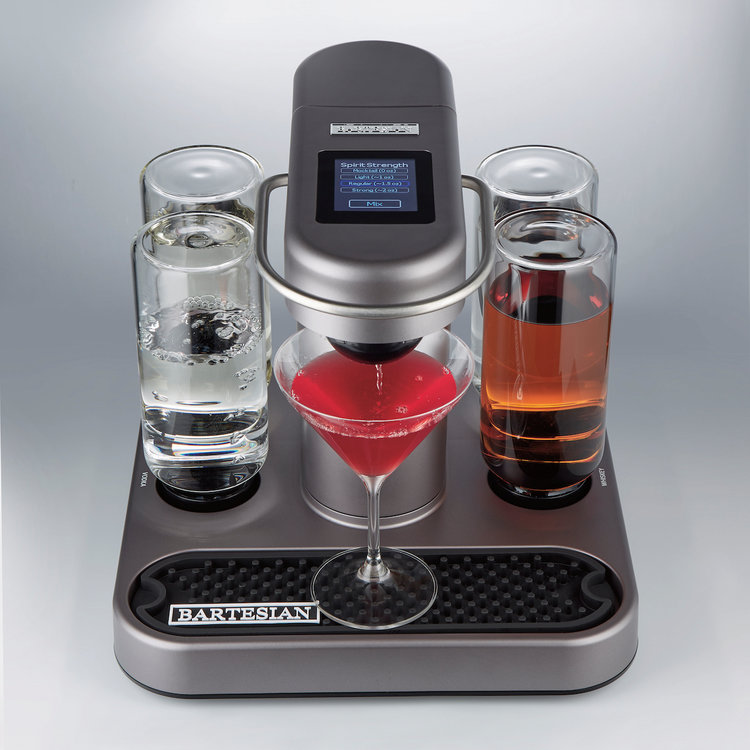 With Bartesian, anyone can get perfectly mixed craft cocktails, every time. This cocktail home maker delivers bar-quality cocktails on demand, providing an effortless way to enjoy and serve premium cocktails at home. The Bartesian will be available in September, selling throughout the United States, as well as Canada at select retailers. All Bartesian products will also be available to consumers through the product's official website, at Bartesian.com.
If you're interested in ordering yours, you can get a Bartesian for $299 (currently discounted from $349). You can order and find all information on this device at its dedicated website, by clicking here.