Whether you love traveling, photography or you're constantly on-the-go between home and university/work, you surely need a backpack that's capable of carrying the needed tools to go through your daily routine. Wandrd is a company based in Orem, Utah that designs and retail backpacks and duffel bags for photographers, travelers, and commuters. Wandrd was founded in 2014, and the company counts on passionate photographers, travelers, commuters, creators, and explorers that work together to design and create backpacks that can keep up with their adventurous lifestyle. The company has recently released a new backpack called the VEER 18L pack.
The VEER 18L pack is the first packable bag with an inflatable back panel and inflatable camera cube (sold separately), offering its users the perfect balance between having a big enough bag and keeping it minimal. Whether you are traveling across the globe, focusing on your University studies, or exploring a city while you're out on vacations, the VEER 18L is the perfect lightweight and minimal solution to carry all your daily essentials.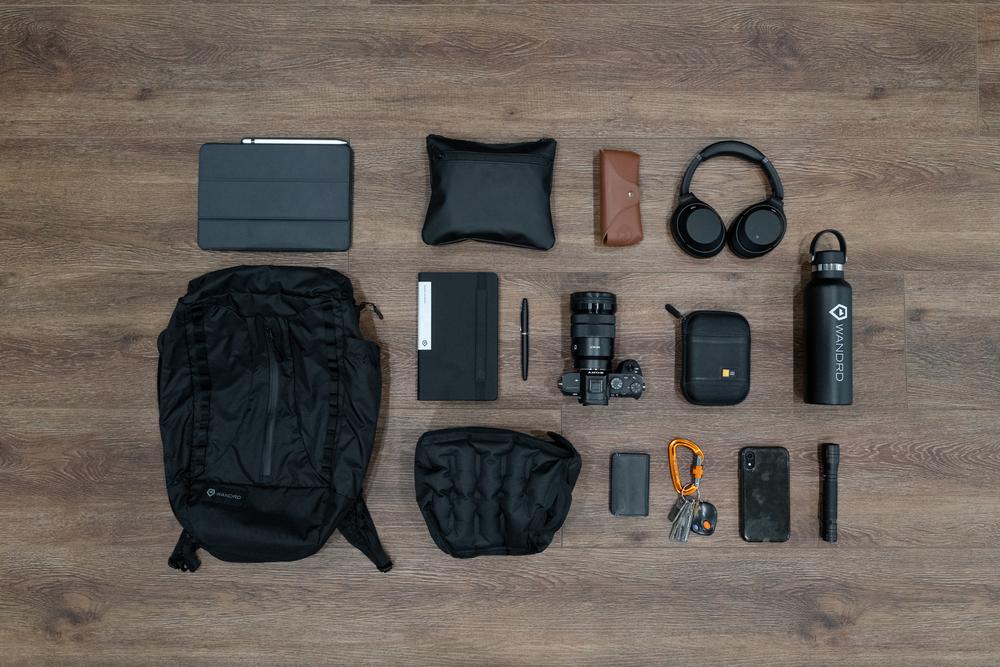 The VEER 18L backpack measures 9 inches long by 11 inches wide by 18 inches tall, weighing 12.8oz (363g), with a volume capacity of 18L. This backpack comes with a ton of features, like its Quick Draw Side Access. It also comes equipped with a Theft Deterrent Buckle on the top left and a Packable Pocket & Top Organization Pocket (for extra storage). It also features YKK Weather Resistant Zippers on the front, as well as a Front Organization Pocket for quick-access storage (great for things you usually need a lot, like your wallet, smartphone or maybe even some snacks). Inside the top of the VEER 18L backpack there's also a Key Clip that lets you attach your car/house keys.
The VEER 18L backpack features Air Mesh Shoulder Straps that are very breathable, preventing your shoulders from over-heating. The backpack is made out of weather resistant materials (Weather Resistant N100D Robic Dynatec and N210D Robic HD Oxford), making it perfect for any situation. These materials are also lightweight packable materials, making the backpack extremely light. There's also an Expandable Waterbottle Pocket on the front-right of the backpack, with an included elastic that keeps your water bottle safely in place, regardless of what direction you turn your backpack to. As said before, the VEER 18L backpack also comes with an included Inflatable Back Panel, giving you some extra-structure to the VEER, while also making it incredibly comfortable.
Its Inflatable Camera Cube is sold separately, but in case you are a photographer that's constantly on-the-go, the Inflatable Cube gives you the ability to always have your camera protected, meaning you'll never have to wrap your camera in a shirt again, while hopping that everything turns out fine.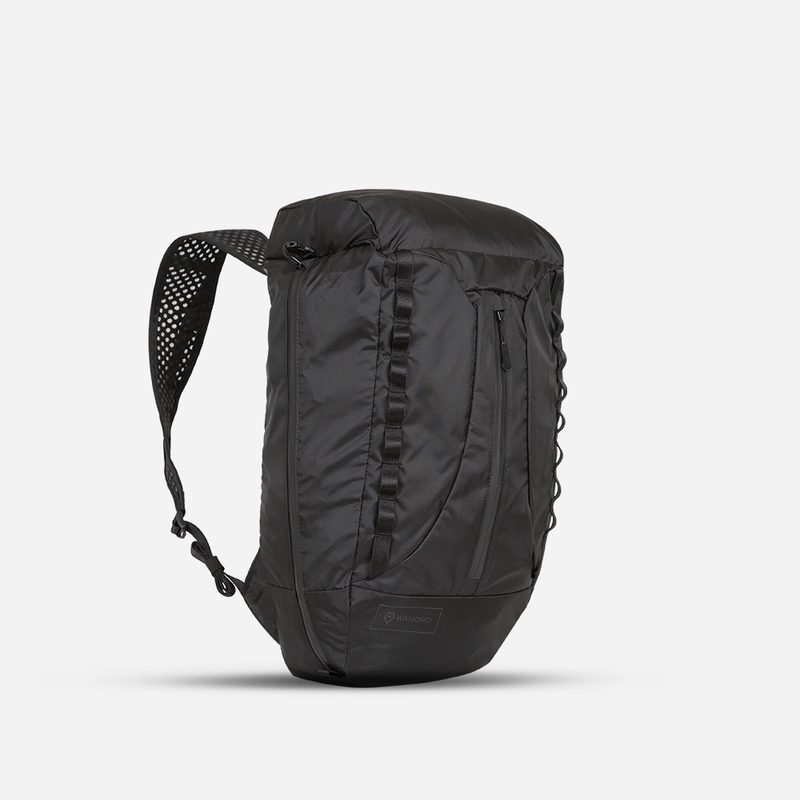 Thanks to the way it was designed, the VEER 18L backpack is super resistant, lightweight, and incredibly comfortable. Whether you're a photographer, traveler, student or commuter, this backpack provides you with an inflatable structure that will easily protect anything you wish to carry; up to 18L, that is.
Wandrd's VEER 18L backpack is available in 3 different colors: Black, Rust (Brown), and Cobalt (Dark Blue). If you're looking to get yourself one of these backpacks with an included Inflatable Back Panel, each one goes for $104. You can get yours by accessing Wandrd's website, by clicking here.