Using smart technology designed for pets offers pet owners a lot of benefits. Nowadays pet gadgets pack a ton of features, and can easily encourage your pet to stay active. While some pet gadgets feature technology that can calm anxious pets, other smart pet gadgets help your pet maintain a healthy weight. Technology is a tool that can also keep your pet safe. Speaking of keeping your pet safe, PetSafe Brand is the world's leader in containment, training, and lifestyle solutions to give pet owners more great moments with their pets. One of Pet Safe's greatest smart pet gadgets is the PetSafe Smart Feed 2nd Generation Automatic Pet Feeder.
The PetSafe Smart Feed (2nd Gen) Automatic Pet Feeder holds up to 24 cups of dry or semi-moist food. Its food conveyor's unique design dispenses most shapes and sizes of dry and semi-moist food, which ultimately helps to prevent possible jams. Within the box, users will find: the PetSafe Automatic Pet Feeder (2nd Gen), a stainless-steel bowl, a power adapter, and a Quick Start guide.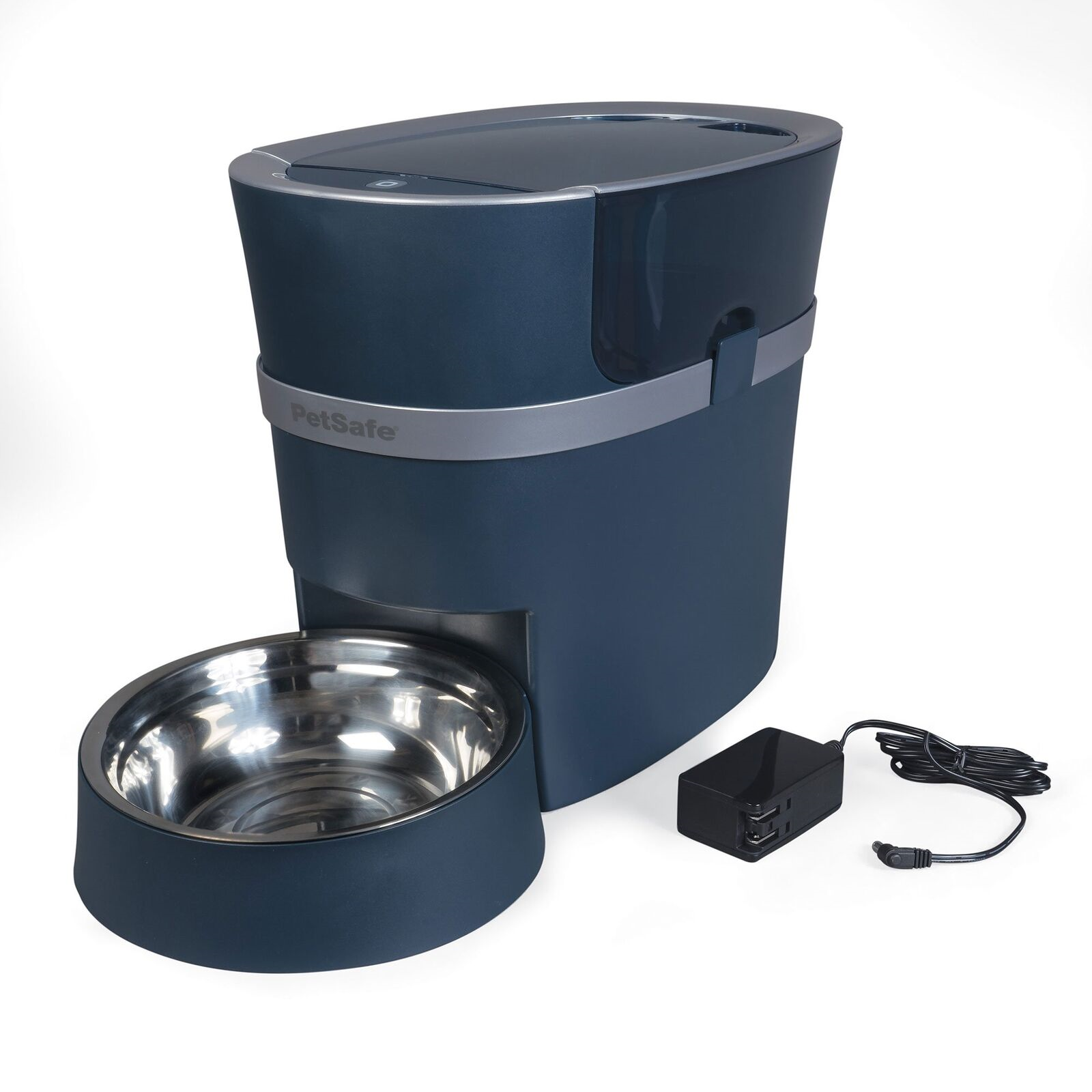 The included stainless-steel bowl with a removable holder prevents your pet from tipping or moving the bowl. These components and the upper compartment where food is added are all dishwasher safe, top rack only. The included power adapter has a backup battery option using 4 D batteries (which are not included).
To connect your PetSafe Smart Feed 2nd Generation Automatic Pet Feeder to your smartphone app, a 2.4GHz (802.11b/g/n) wireless router is required. The smartphone App is only compatible with iPhones or iPods using iOS 9.0 or later and Android smartphones using version 6.0 or later. One feeder can be controlled from multiple family members' smartphones. Multiple feeders can also be controlled from a single smartphone.
The PetSafe Smart Feed 2nd Generation Automatic Pet Feeder lets you control all of your pet's meals by using just your smartphone. The Smart Pet connects directly to your home's wireless router, allowing you to control it via its smartphone App. This means users can fully schedule their pet's meals with programmable portion sizes.
After connecting to the smartphone App, users can schedule meal times for up to 12 times a day, as well as their portion sizes, which can go from 1/8 cup all the way to 4 cups per meal.
The device comes with the "Feed Now" feature, which allows pet owners to give an extra meal or snack to their pets from anywhere, while also letting them select the number of cups of that same meal. This can be done right from the app or with the push of a pet-proof button on the feeder. There's also a Slow Feed feature, which was specifically developed for pets that are fast eaters, dispensing meals in small amounts over 15 minutes.
The smartphone App also features alerts, sending users notifications whenever a meal is served to their pets. Users are also notified when the PetSafe Automatic Pet Feeder's (2nd Gen) food level is low (thanks to its Low Food Sensor) or whenever the feeder's hopper becomes empty. PetSafe's Pet Feeder (2nd Gen) will even feed on schedule as programmed if Wi-Fi connection is lost or the feeder is offline. This offers users peace of mind, letting them know that their pets were fed and that the device is working as intended. Users also have the ability to automatically reorder their pet's food through Amazon Dash Replenishment.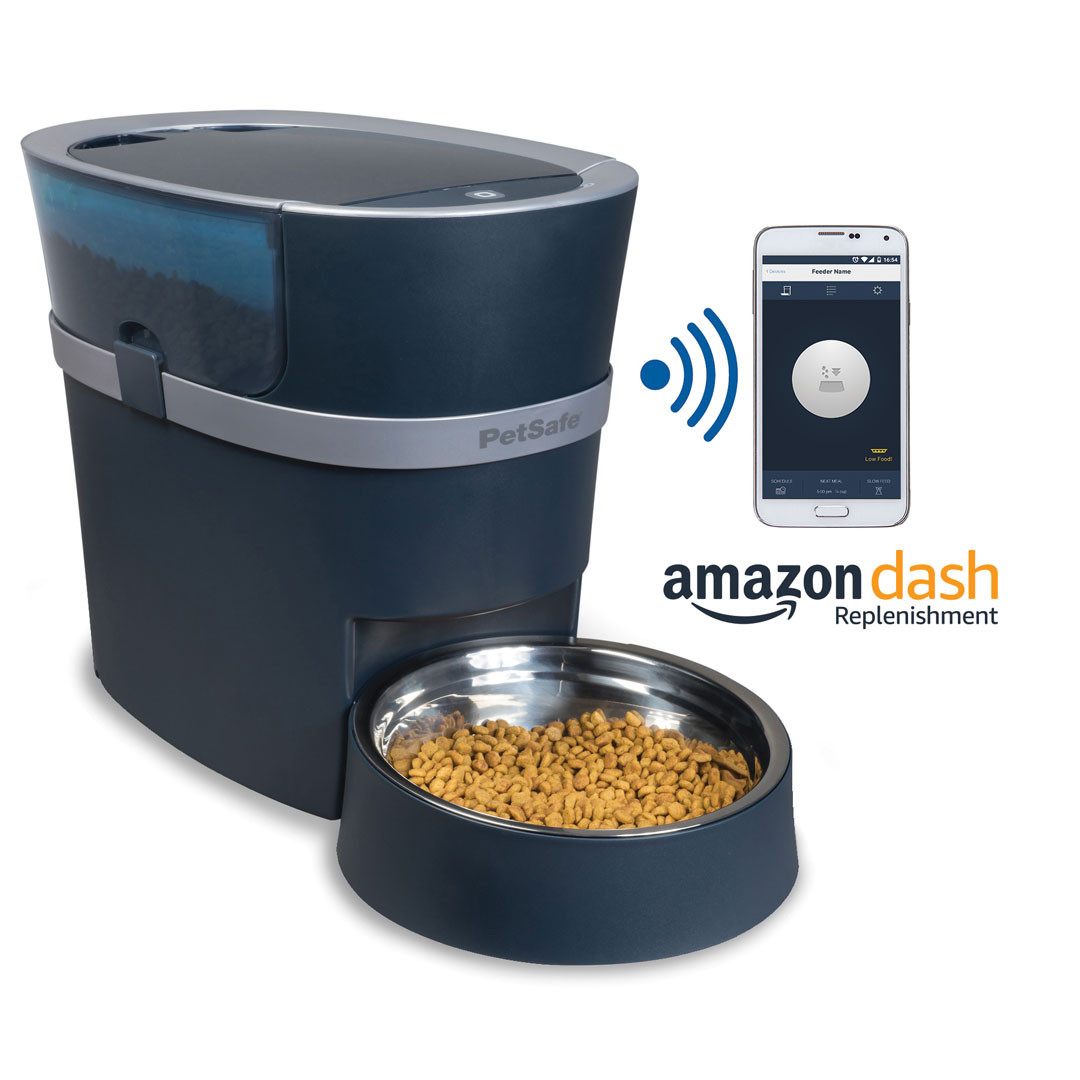 Lastly, PetSafe's Pet Feeder (2nd Gen) is also Alexa Enabled, meaning you can ask your Amazon Echo device to feed your dog or cat a snack.
The PetSafe Smart Feed 2nd Generation Automatic Pet Feeder was designed by pet parents, with the goal of bringing all pet owners some peace of mind during their pets' mealtime. The device is simple to use and set up, plus the product design and build quality are both pretty solid. The app is also simple to use and works well.
PetSafe's Smart Feed 2nd Generation Automatic Pet Feeder is a convenient tool for pet owners to schedule, monitor and adjust their pet's feeding from anywhere by using the user-friendly smartphone app. This pet feeder is best for cats and small or medium dogs.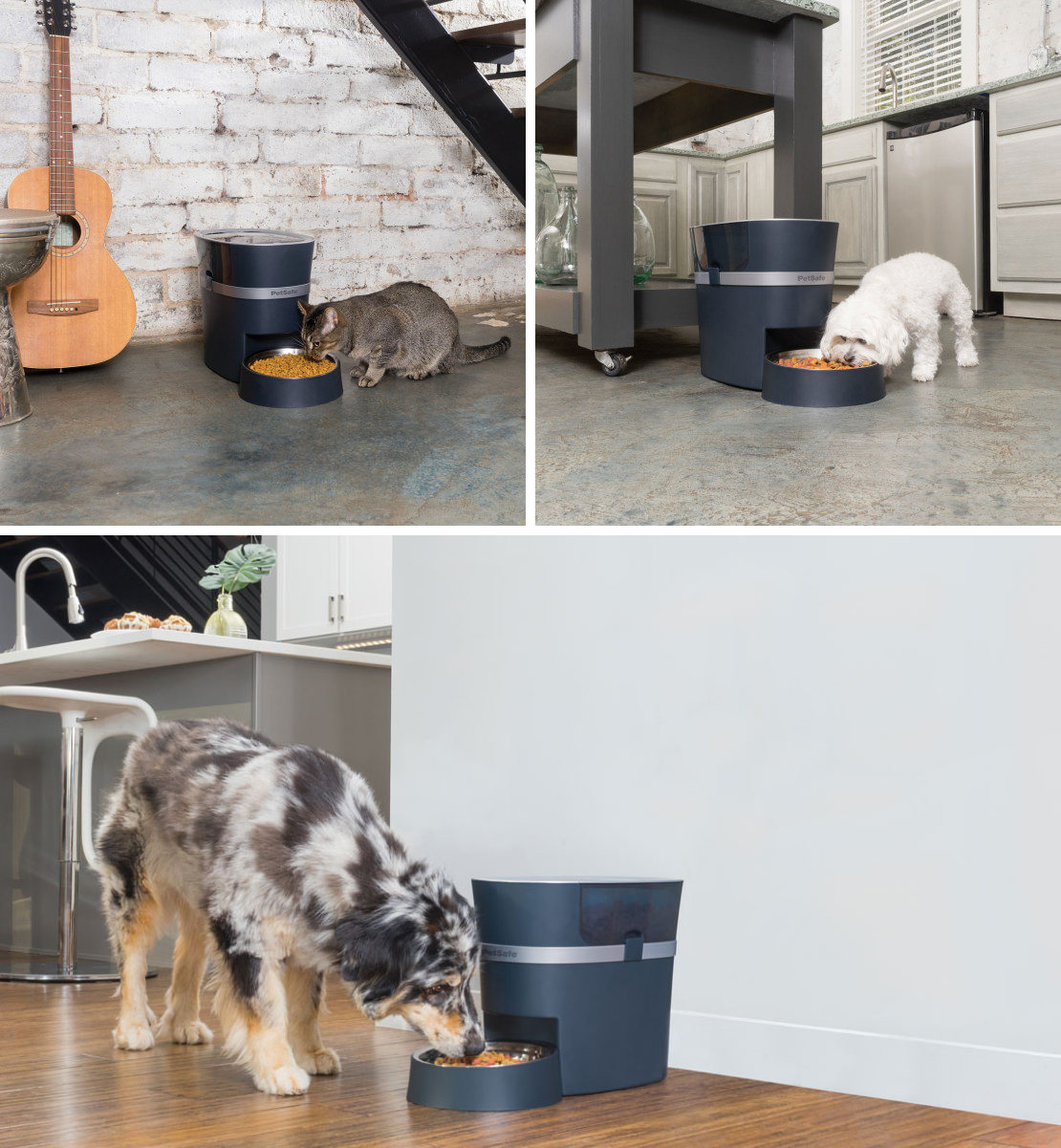 If you're looking to get the PetSafe Smart Feed 2nd Generation Automatic Pet Feeder, the device is currently going for $195 and comes with a one-year warranty. You can find it available at PetSafe's online store, on this page.
Also Read: Tile Bluetooth Item Trackers Will Soon be Compatible With Google Assistant