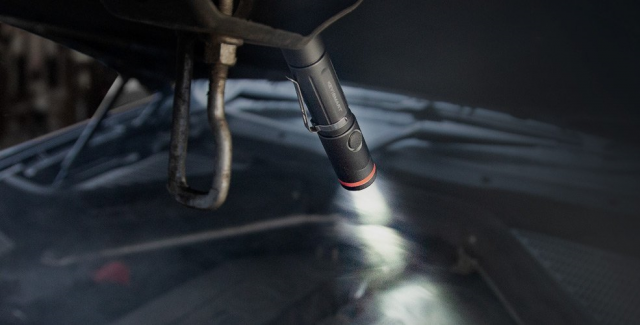 If you're looking for a new flashlight to have around whenever electricity goes out and the lights go off, then take a look at the KeySmart NanoTorch Twist Magnetic 90° Swivel LED Flashlight.
This flashlight offers a modern and minimalist look. It measures 4.5 inches long by 0.82 inches wide and is 0.9 inches tall (this last one is the light's diameter), and weighs 3.25 ounces. It's strong enough to endure falling down, featuring 1-meter impact resistance, and weather resistant enough to resist the rainy days, since it's rated IPX4 waterproof (splash-proof safety rating). It's capable of operating between the temperature range of -4 degrees Fº to 122 degrees Fº. The flashlight offers a sturdy power button and easy grip handle thanks to its ergonomic design.
The KeySmart NanoTorch Twist Flashlight features a sleek machined aluminum design that offers Hands-Free Use. The flashlight comes equipped with a magnetic tail cap/base that lets you mount the flashlight on any metal surface (like the top of your car's inner hood/bonnet when trying to fix any car problems during the night, when everything's pitch-black).
Its featured stainless steel pocket clip also provides Hands-Free Use, making it extremely easy to carry around, allowing you to attach it to your pockets, backpack shoulder straps, or even jacket/coat shoulder straps (if your jacket or coat have any).
This flashlight comes with a 750 mAh rechargeable Li-ion battery and a Micro-USB cable included, allowing you to charge this cool looking rechargeable battery so you never have to buy batteries again. With this little rechargeable battery, you're able to keep your devices fully charged while on-the-go. The included Li-ion battery makes this flashlight over 6X brighter than when using traditional AA batteries to power it.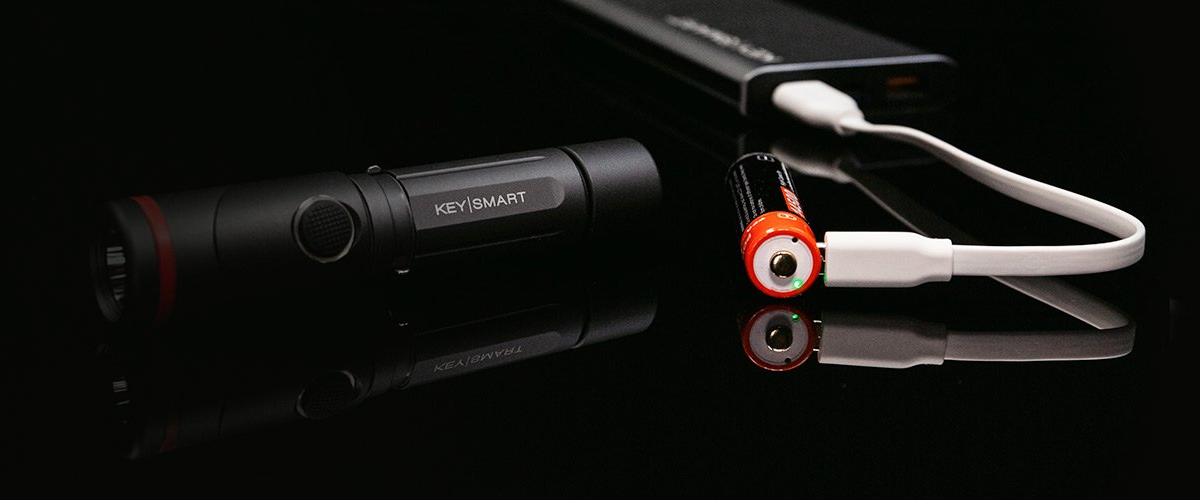 The KeySmart NanoTorch Twist is better than most of the common flashlights, since it features a Rotating Swivel Head that's capable of shining light in any direction, from 0º to 90º. The flashlight provides 600 lumens of visible light and can operate in 5 different modes: Low, Medium, High, Strobe (fast bright flashes) and SOS mode (Morse-Code S.O.S. flashes). The flashlight features a beam distance of 360 ft (110m).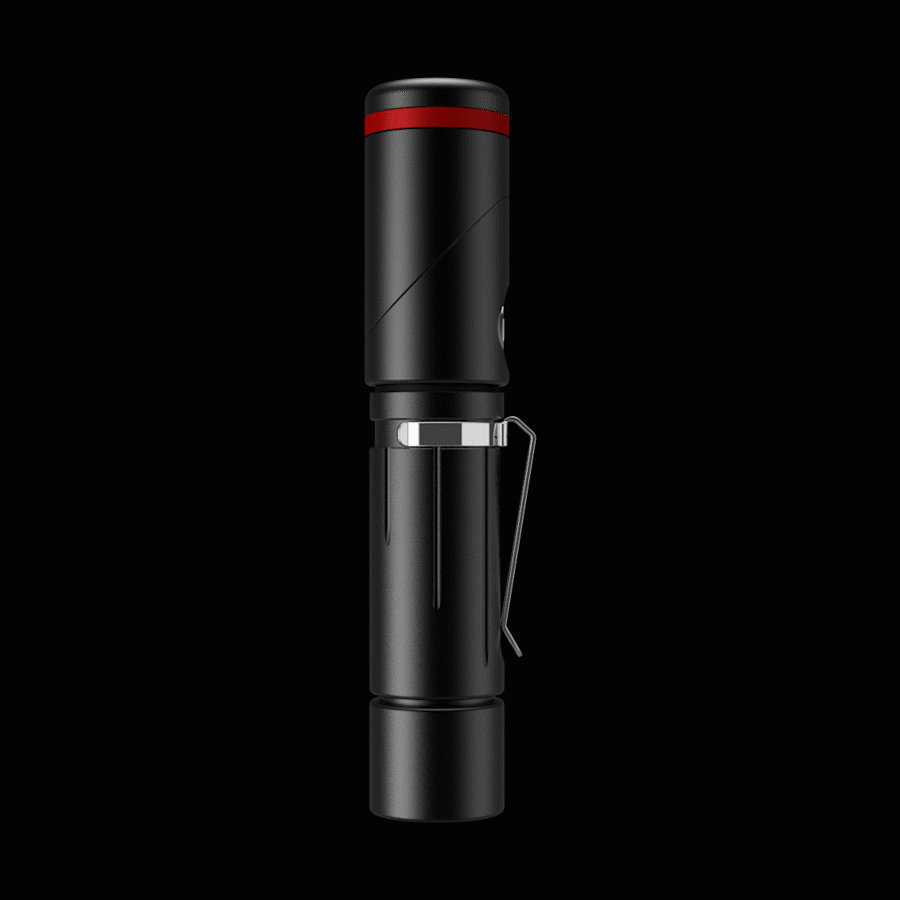 If you're interested in getting the world's most versatile & compact flashlight, the KeySmart NanoTorch Twist Magnetic 90° Swivel LED Flashlight is currently available for $60. You can get it on its official page, by clicking here.