Golf Launch Monitors are electronic devices that measure various aspects of what happens when a golf ball is struck by a golf club.
The FlightScope Mevo is a useful practice tool that's designed for amateur golfers. This gadget is a step forward when compared to previous offerings on the market. Golfers can practice their technique by using the FlightScope Mevo indoors with an indoor golf practice net or outdoors when they're at any local golf course. The device provides club speed, ball speed, smash factor, launch angle, spin rate, carry distance and flight time.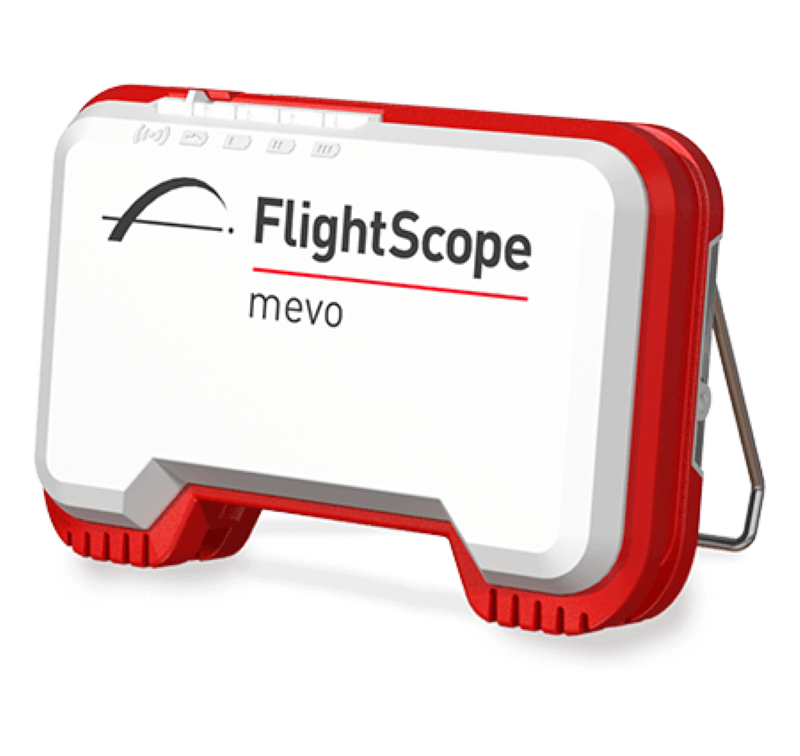 The FlightScope Mevo is a launch monitor that's equipped with a 3D Doppler radar. The device itself is really, really small. It measures 1.2-inches long by 3.5-inches wide by 2.8-inches tall (around the same size of an Altoids tin). Since it's so small, you can easily fit it in your golf bag, and most of the people that will be practicing at the range won't even notice it's there.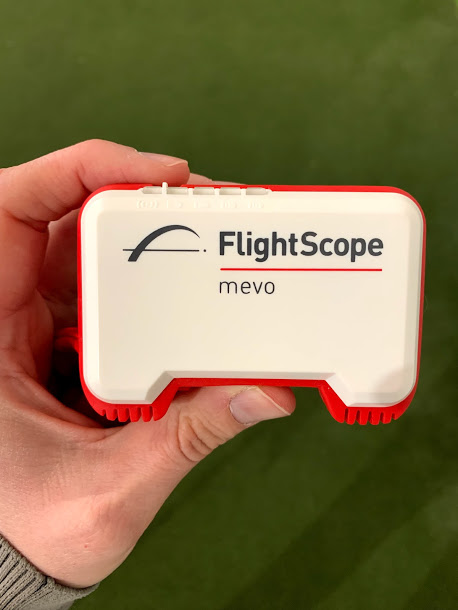 Within the box users will find: the device itself (FlightScope Mevo), a quick start guide, a charging cable, a carrying pouch, and some metallic stickers (these can be attached to any of your golf balls).
The FlightScope Mevo comes equipped with a built-in rechargeable battery. Fully charging the battery takes around two hours, offering you up to four hours of power once the battery is fully charged.
According to the quick start guide, the Mevo needs a metallic sticker attach to every golf ball you hit. Each ball also needs to be placed with the metallic sticker facing the target before you hit it.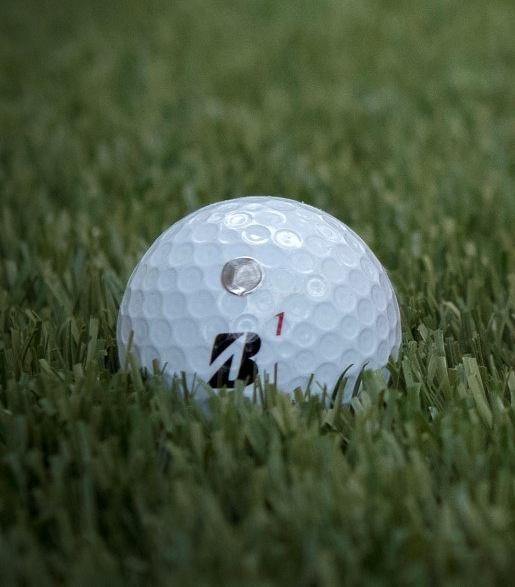 While it might sound super-boring to spend your precious time attaching a metallic sticker to each ball, the FlightScope team stated on its website that the metallic stickers "are needed in order for the Mevo to accurately measure ball spin." But the team also assured that they're working on alternative solutions to their stickers (possibly a metallic sharpie), which already sounds like a great idea.
Despite their importance when looking to accurately measure ball spin, remember to use the metallic stickers wisely. You don't want to attach them to golf balls that will never come back to you when you're at a public driving range. So obviously, you'll want to avoid using the stickers if you can, but remember, if you're looking to accurately measure ball spin, using the stickers is necessary.
Another important thing to note is that the data provided by the FlightScope Mevo gets much closer virtually across the board when you use better quality golf balls.
The FlightScope Mevo pairs with the Mevo Golf App (free to download) on your iOS or Android device. Although it does not require any subscription fees, a subscription will allow you to store and view videos of your swings online instead of having to use the memory on your device.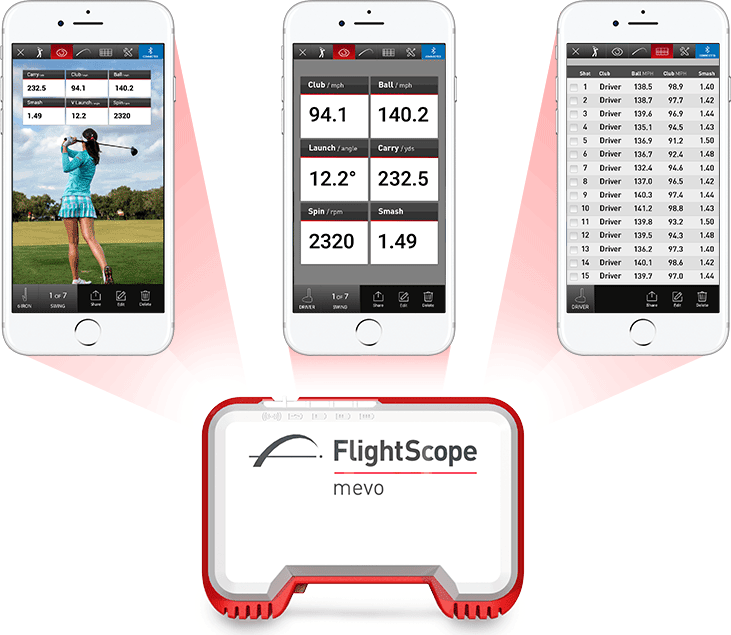 The Mevo Golf App is very easy to use; even for those who aren't tech savvy. It's also important to note that using the most up-to-date version of the firmware will provide you with the best possible results. Despite the settings menu having an option to manually force firmware writing, updates should start automatically whenever you start the device.
Using the menus, starting new sessions, editing shots (great for adding notes on stats like strike location or wind velocity), or even using the video mode is all extremely easy.
Do keep in mind that you might experience some difficulties with the video mode. The best way to maintain a connection between your smartphone and the Mevo while having the phone in the right location to capture video properly is to set up the Mevo as far back from your strike location as the device allows you to. To put it simply, the video capture mode will overlay your swing videos with the corresponding swing data for each specific swing.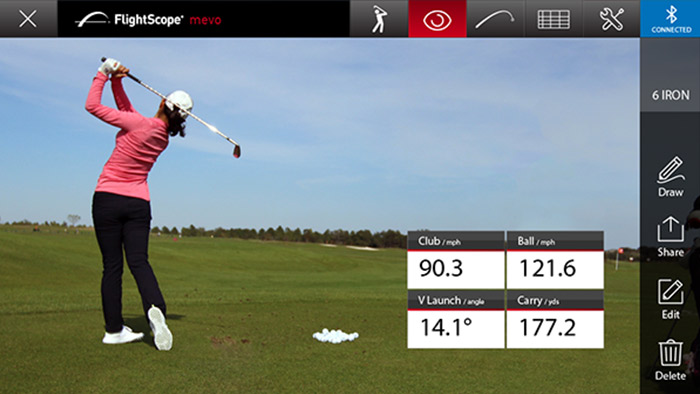 The Mevo is a great golf practice tool if you understand what you're getting when you buy it. While the data will never be good enough for a PGA professional, this gadget is definitely a useful tool that provides amateurs with reasonable feedback during each practice session. It's also much more accurate than similar products in its price range. The device might also become better than it already is with continued firmware updates from Flightscope, as the company looks to continuously improve its product.
The Flightscope Mevo is a great golf launch monitor that's definitely worth a look if you're in the market for one. If you're interested in getting it, its current retail price is $500. You can order it via its official website, on this page.
Also Read: UnPlugged 10k Fast Wireless Powerbank – The Fastest Qi Wireless Charging Portable Power Bank