Personal Safety Wearables are small wearable gadgets that allow you to share your location, images, and audio in real-time, so your loved ones can always know that you are safe and sound. These can play a major role whenever someone's in need of a helping hand during risky situations.
The Moxee Signal Personal Safety Wearable is a Quick-touch Personal Safety Device. It's basically a smart button wearable that you can keep on yourself at all times.
The Moxee Signal is extremely handy to have with you. It's small enough to attach to anything and it's incredibly lightweight, measuring 2.51 inches long by 1.3 inches wide by 0.53 inches tall, weighing a mere 1.41 ounces. It comes equipped with a built-in 400 mAh rechargeable battery that can be recharged with the included charging cable, by connecting it via its Micro USB port. This Personal Safety Wearable features Wi-Fi 802.11b/g/n Connectivity and comes equipped with a Qualcomm MDM9207-1 Processor, relying on its 128 GB of Ram.
On the center of the device (front-side), users can find the single button that's used to send alerts. On the upper part of the front-side users can find the audio speaker, and on the bottom part of the front-side the LED indicators.  Lastly, on the upper part of the right side users can find the power button, and on the bottom part of the device, the Micro-USB port to recharge it.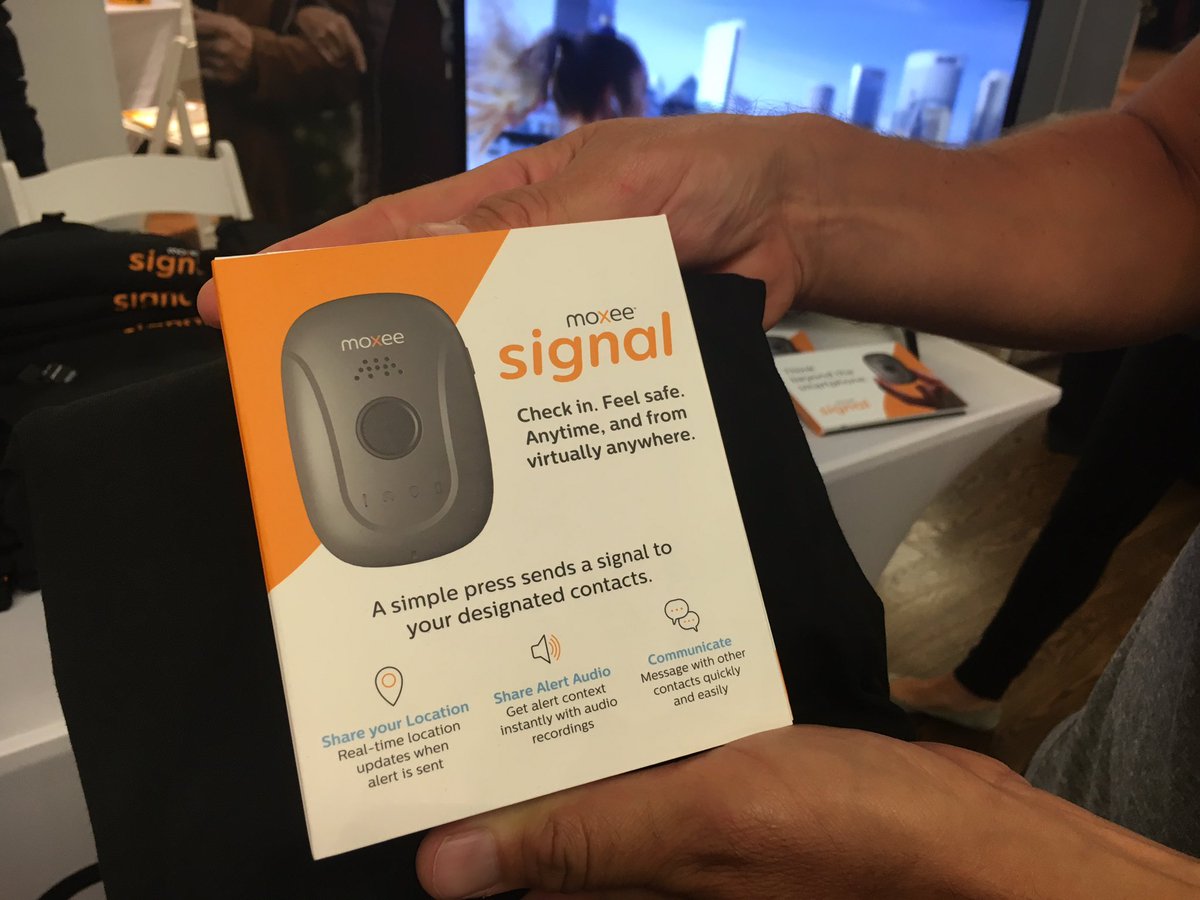 Within the box, users will find: their Moxee Signal Personal Safety Wearable "button", a Quick Start Guide that can help with any questions regarding the device, its included Charging Cable, a Clip Accessory that makes it easily attachable to clothing, a Wall Charger, and the Terms & Conditions sheet.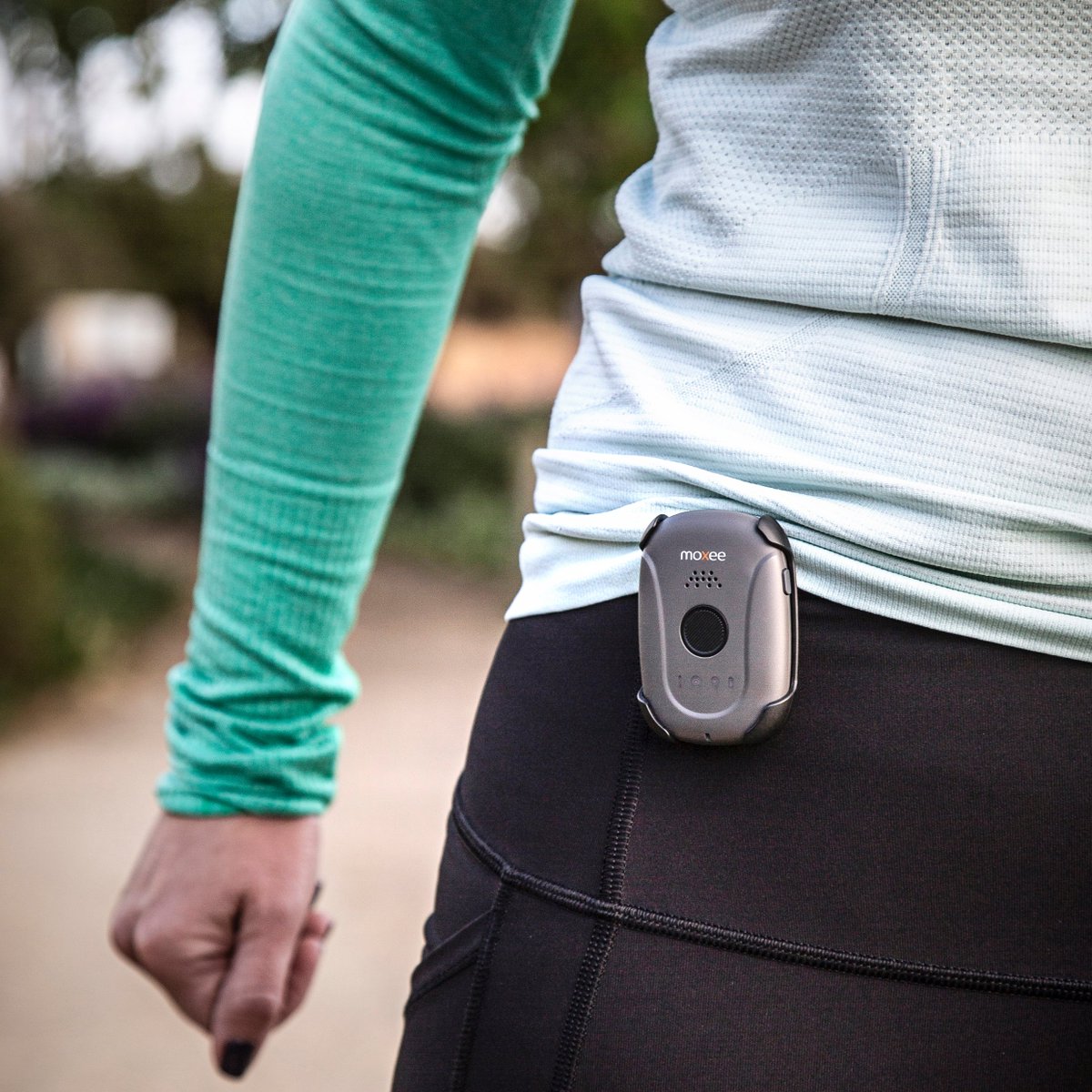 The Moxee Signal is easily accessible and incredibly easy to use, packing a ton of safety features. It's capable of offering Multiple Alert Levels, sending Check-ins, Yellow and Red Alerts, and can instantly share your location and audio recordings.

The Moxee Signal enables the user to check in by using simple button presses to send multiple alert types to designated contacts. A single press checks in by reporting status as green and updates its location with selected contacts. Two presses will send a yellow alert, which alerts selected contacts with location and sends in audio recording. And three presses will send a red alert, alerting selected contacts, records audio and connects with a professional monitoring service.
As said before, the device is a great gadget to have with you at all times, and can definitely save you some precious time whenever you find yourself in an emergency. It comes enabled with Peer-to-Peer Communication, Vibration Feedback, and is always connected (meaning 24/7) to the Moxee Professional Monitoring Service.
The Moxee Signal unveils a safe world at your feet. You can have it with you all the time. Walking to and from class or dorm-room, you'll feel much safer by being able to check-in or alert for help at the quick-press of a single, extremely accessible button. It's also great to have around when walking around any rough neighbourhood, and you can even take it with you on Tinder dates (if you're into those), just in case the cute person portrayed on the profile picture turns out to be someone with malicious intents.
If you're interested in getting the Moxee Signal Personal Safety Wearable for yourself and/or a love one, each unit is currently going for $120 and all come in the same color, Guardian Gray. You can find it available at T-Mobile's (Mobile Communications company) online shopping page, by clicking this link.