Whether you're an Arduino beginner, an intermediate, or even an expert, you know how important it is to be able to debug your super awesome project with ease. Sometimes you have to move your project from home to university or to an engineering conference or convention, and you have to waste a ton of time re-wiring your circuit, as well as waste tons of money on cheap, disposable Arduino Development Kits.
The main problem with Arduino Development that every Arduino project creator struggles with is that after writing their firmware, putting together all of their hardware pieces, and hitting the "RUN" button, end up with nothing happening. These creators then have to figure out if it's a hardware related problem, a firmware problem, or something in between.
Well, it doesn't need to be that bad, and we have some good news for you; the solution to your problem is finally here. The Dr.Duino is an Arduino Uno Starter Kit that saves you all that wasted time to wire and re-wire your Arduino circuit, over and over. Since it's designed to be used multiple time (as many as you want), it can also save you a tremendous amount of cash.
INTRODUCTION – WHAT IS DR.DUINO?
The Dr.Duino Arduino Uno Starter Kit is like an Arduino shield for your shields. It's actually 4 kits in 1, which once again, ends up saving you tons of cash and valuable time.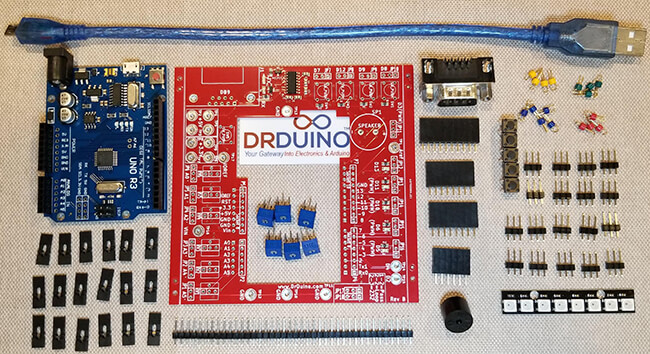 Each component (or group of components) comes separated from the rest, carefully placed inside a Protective Resealable Clear Poly. Plastic Ziplock bag to ensure units are not mixed together and/or damaged during transportation. This is really handy for when you're starting to put your Dr.Duino together and up on its feet.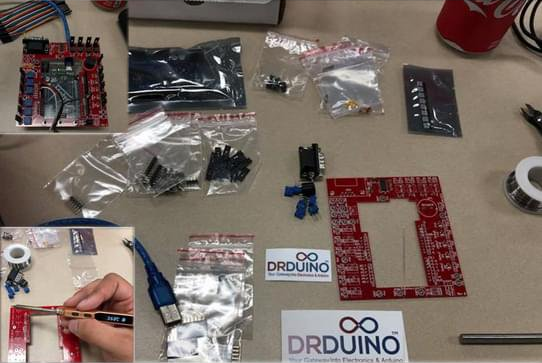 SPECS AND FEATURES
The Dr.Duino Arduino Uno Starter Kit allows you to disconnect your Digital Multimeter Shield (known as DMM Shields by Arduino project creators) from your Arduino Project's Main Shield and put it right between both of those. This provides Arduino project creators with extra space to work on their project, as well as freeing their other hand.
And if your project needs an RS232 Shield for Arduino (these are used as an interface to easily convert UART to RS232), Dr.Duino already has comes with that built-in, and it's always ready to go. Dr.Duino's integrated RS232 even supports loopback mode.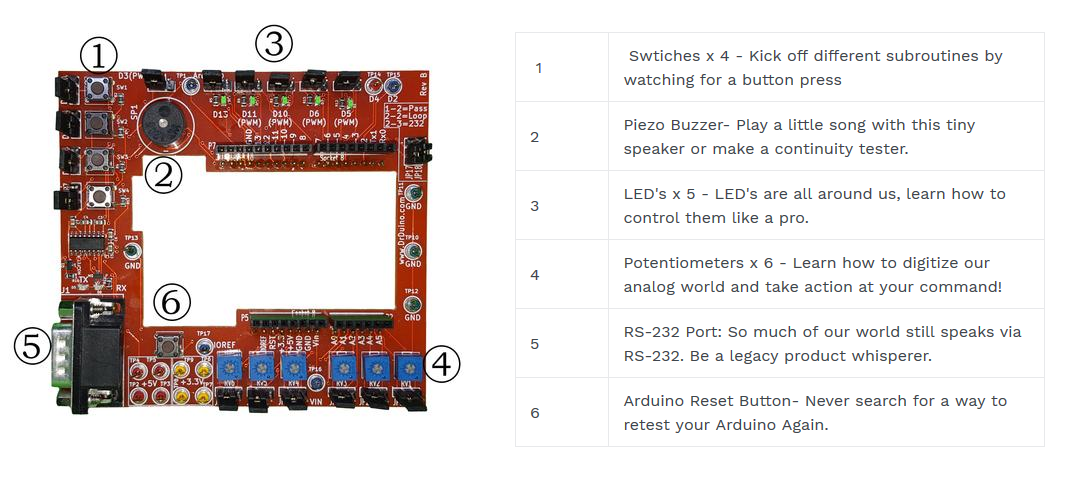 And it doesn't stop there. The Dr.Duino Arduino Uno Starter Kit allows users to re-route the signal to the board above it, or through the Dr.Duino board itself via some very simple jumper settings. This mainly allows for really easy debugging of your hardware.
The Dr.Duino Arduino Uno Starter Kit even comes with an integrated buzzer that allows users to perform quick tests, even when their Arduino Project's board is in another room.
Dr.Duino also comes with numerous potentiometers (six total) that are directly built into it, allowing the user to inject the analog signal directly into the micro-controller itself. This is a very powerful and extremely welcomed feature when Arduino project creators are looking to debug the analog section of their circuits.
There are also four switches which are reroutable, a 5V and 3V rails for monitoring, and an Arduino Reset Button/Switch that will never get covered by the board that'll be standing above the Dr.Duino Shield.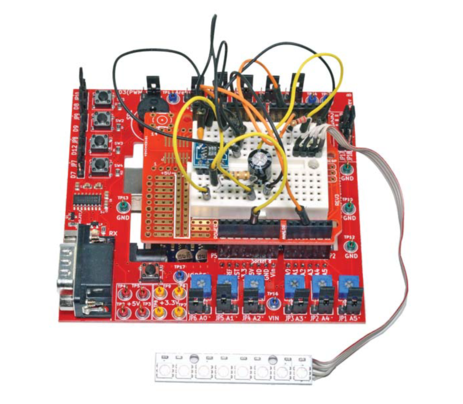 Lastly, the Dr.Duino Arduino Uno Starter Kit can also be used to provide unobstructed access to the board that's directly underneath it, providing users with full access to everything, including both in the Project's Main Shield and around it (Dr.Duino's components).
The video below, made by Guido Bonelli, the genious mind that's behind the creation of Dr.Duino, will show you how Arduino project creators can use the Dr.Duino Arduino Uno Starter Kit to their advantage.
FINAL THOUGHTS
The Dr.Duino Arduino Uno Starter Kit allows you to become an Arduino Uno Master, faster than ever before. "Imagine faster debugging, easier builds, and doing even more than before with Arduino." Dr.Duino can easily make all of that happen in the blink of an eye.
The Dr.Duino Arduino Uno Starter Kit is a very handy Arduino Shield solution to have around for any Arduino project developer. It features a ton of Arduino components that would all need to be purchased separately. Instead, they all come together built-in to the same shield, making the Dr.Duino a genious solution.
If you're interested in getting the Dr.Duino Arduino Uno Starter Kit, each unit is currently discounted, and priced at $59 (half of its normal $118 price tag, saving you $59).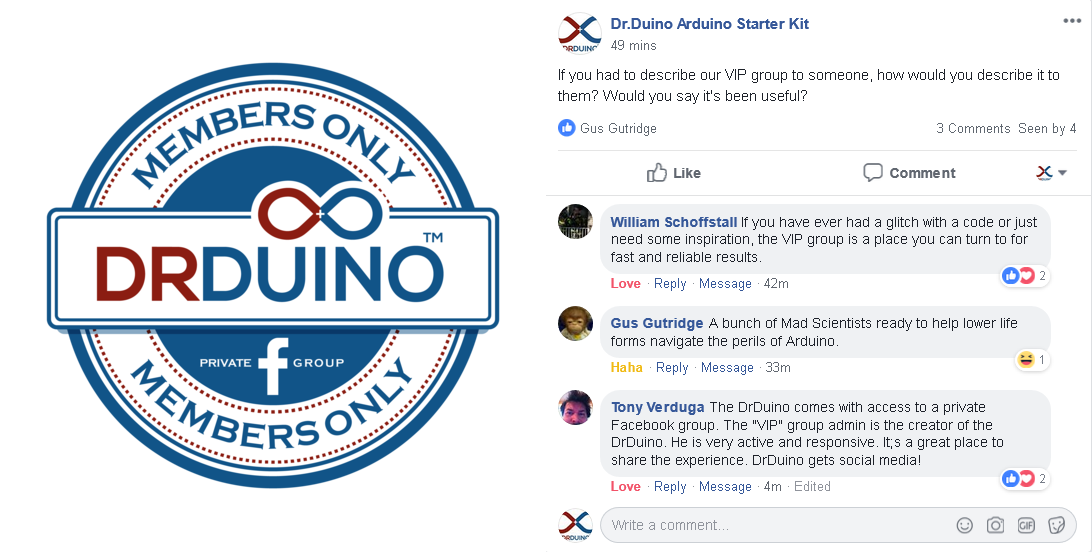 Getting the Dr.Duino will also get you 4 different bonuses, which include: free exclusive access to Dr.Duino's VIP Support Group ($29 Value), a free Arduino Uno Clone ($15 Value), free shipping (which would cost you $9.99), and a free surprise gift that's also included in every purchase.
You can get your Dr.Duino Shield today, directly from Dr.Duino's official website, by using this discount link.