This one is specifically made for the guys. If you're the type of man who loves to have a clean shave, take a look at the recently released Heated Razor Starter Kit by GilletteLabs.
The Heated Razor Starter Kit by GilletteLabs is the first shaving razor in the world designed to give you the experience of a hot towel shave with every stroke.
HOW DOES IT WORK?
The GilletteLabs Heated Razor is capable of delivering a hot towel shave feeling thanks to its warming bar (located at the bottom of the razor).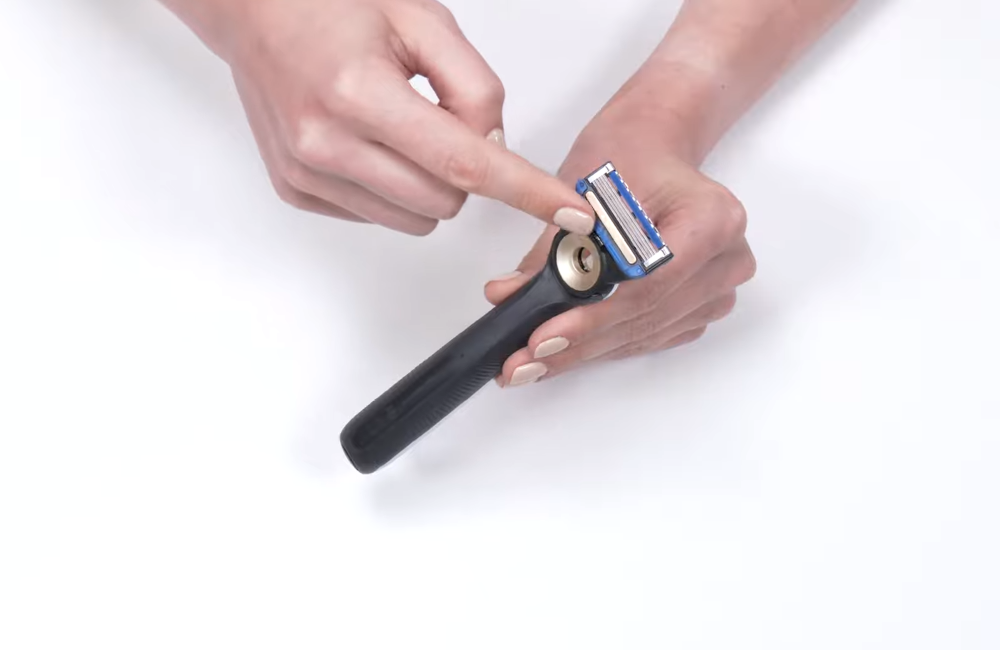 To turn on the GilletteLabs Heated Razor, all you have to do is press the power button (located at the middle of the handle, on the front side), heating the GilletteLabs Heated Razor up to 122ºF (50ºC) in less than a second.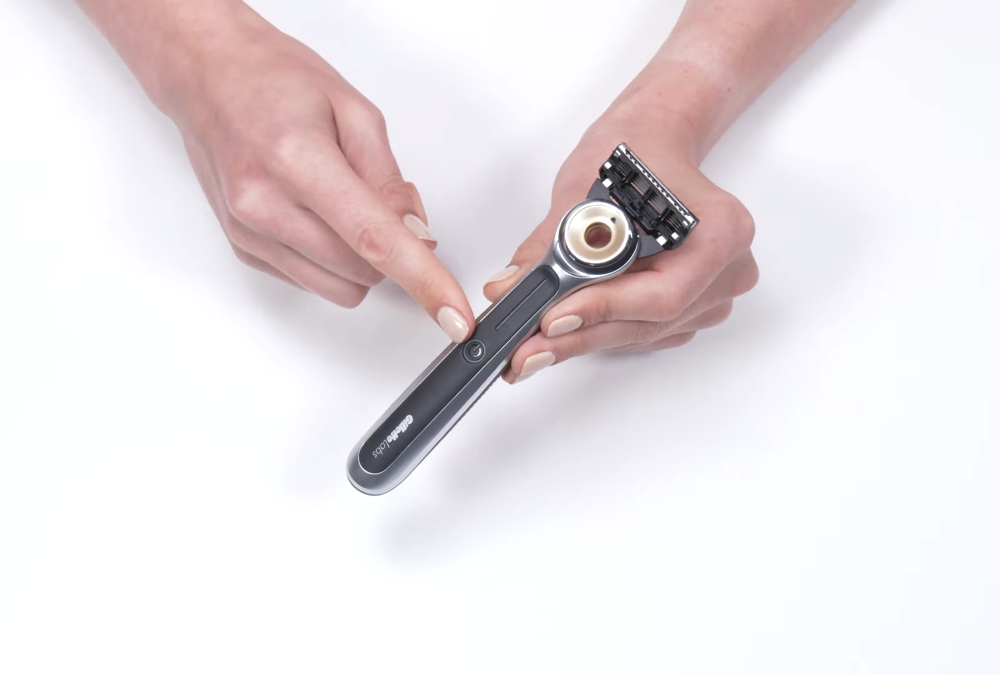 When used for the first time, the Heated Razor will automatically heat to the High Temperature/Heat Setting denoted by the vertical Orange LED light located along the handle (at the top). Users can also change it to the Low Temperature/Heat Setting of 109°F (43ºC) – which is denoted by the LED as a yellow light – by pressing and holding the power button, forcing the LED to change colors from orange to yellow.
Lastly, turning off the GilletteLabs Heated Razor saves the last chosen Temperature/Heat Setting, meaning that whenever it's turned back on, the razor will automatically heat to whatever Temperature/Heat Setting it was on previously.
SPECS
The GilletteLabs Heated Razor comes equipped with a Sleek Handle. This aesthetically designed premium-grade aluminum zinc handle adds an air of sophistication to the razor's overall look and feel. The Heated Razor also comes equipped with five blades for incredible comfort. These are Gillette's best blades so far, featuring FlexDisc technology to maintain skin contact in order to give a smooth shave, but also to maximize the heat delivery.
It's important to note that the Heated Razor by GilletteLabs is only compatible with GilletteLabs blade cartridges, which are designed exclusively for this product.
The GilletteLabs Heated Razor features a Stainless-Steel Warming Bar, which heats up in less than a second and distributes even and soothing warmth to the skin. The bar comes equipped with four intelligent heat sensors that consistently maintain even warmth at the chosen temperature through each shaving stroke, while its built-in safety features ensure an even and safe level of heat.
The GilletteLabs Heated Razor is also 100% waterproof, meaning that you can use it in the sink or the shower without becoming concerned about damaging the razor.
The GilletteLabs Heated Razor also comes equipped with a rechargeable Lithium Ion Battery that offers up to six shaves on a single charge (depending on usage time). This ensures that you have an easy time shaving whenever you're on-the-go.
WHAT'S IN THE BOX?
The Heated Razor Starter Kit includes: the Heated Razor, a magnetic charging dock and plug, and 2 GilleteLabs blade cartridges.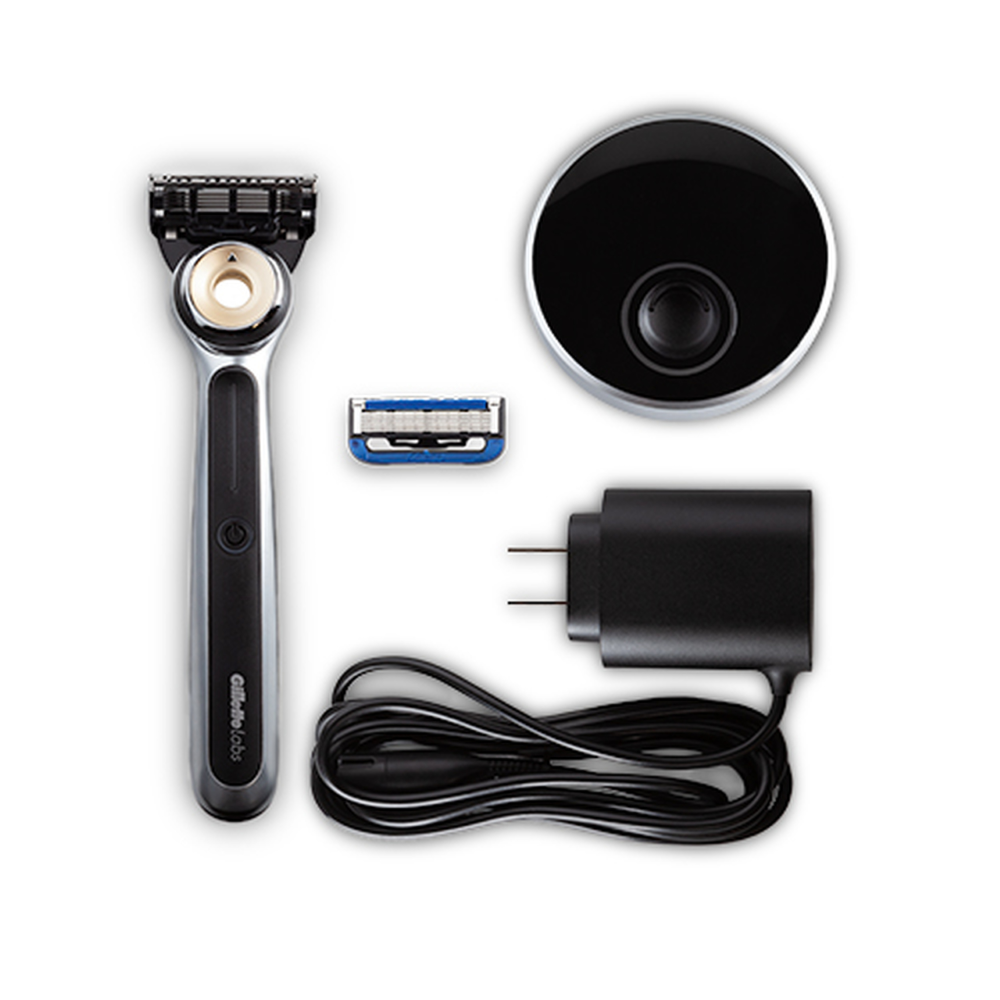 FEATURES
Flexdisc Technology
The Heated Razor's five blades feature Flexdisc, making it easy to contour your facial features, ultimately ensuring contact with the warming bar on every stroke, no matter how you shave.
Adjustable Heat
With a push of a button, users can easily choose between two levels of heat (Low Temperature/Heat Setting – 109°F/43°C and High Temperature/Heat Setting – 122°F/50°C). This helps you achieve optimal comfort based on your preferred temperature.
Wireless Magnetic Charging
Lastly, the GilletteLabs Heated Razor features Wireless Magnetic Charging. This ensures that the heated razor is ready whenever you are, offering you up to six shaves from a single charge (as said before, this depends on how often you use the Heated Razor).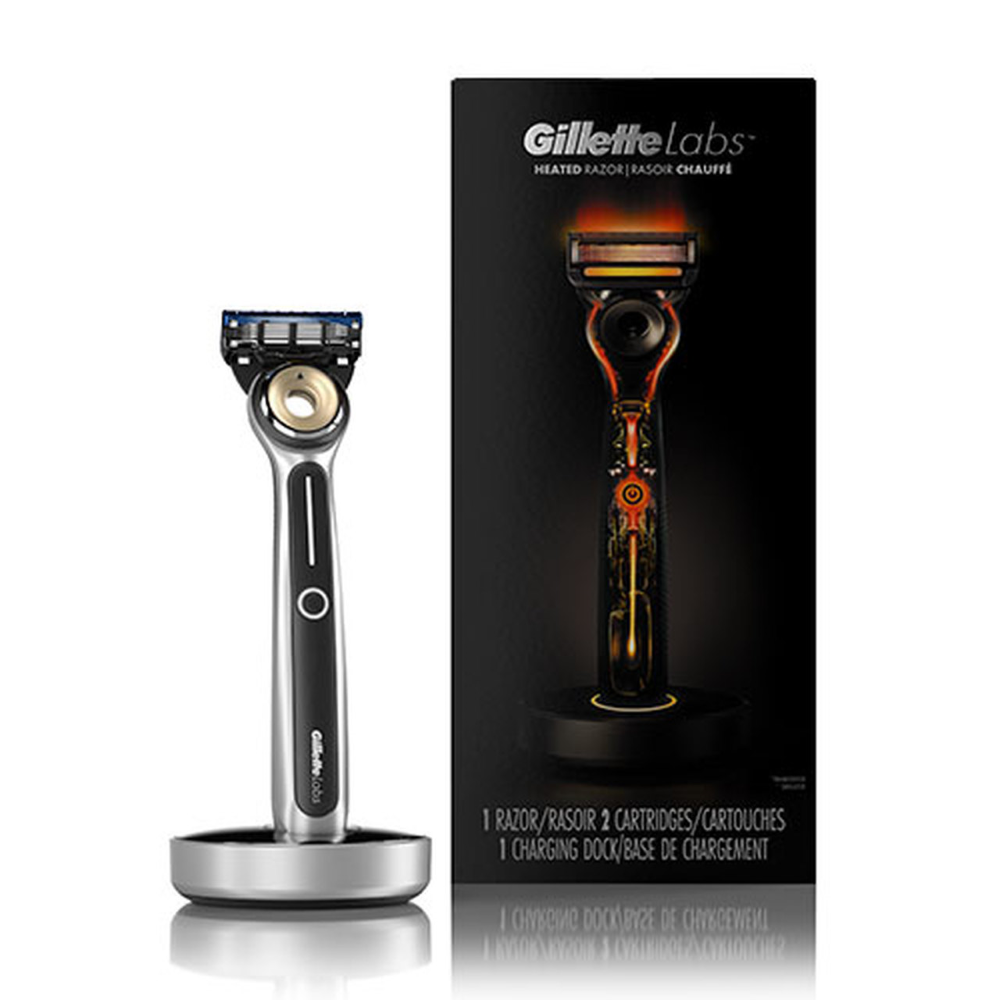 FINAL THOUGHTS
The Heated Razor by GilletteLabs activates and delivers instant warmth in less than one second at the push of a button and provides a noticeably more comfortable shave. The Heated Razor features adjustable temperature levels to achieve optimal comfort, and has Gillette's best blades combined with FlexDisc technology to maintain skin contact in order to give a smooth shave.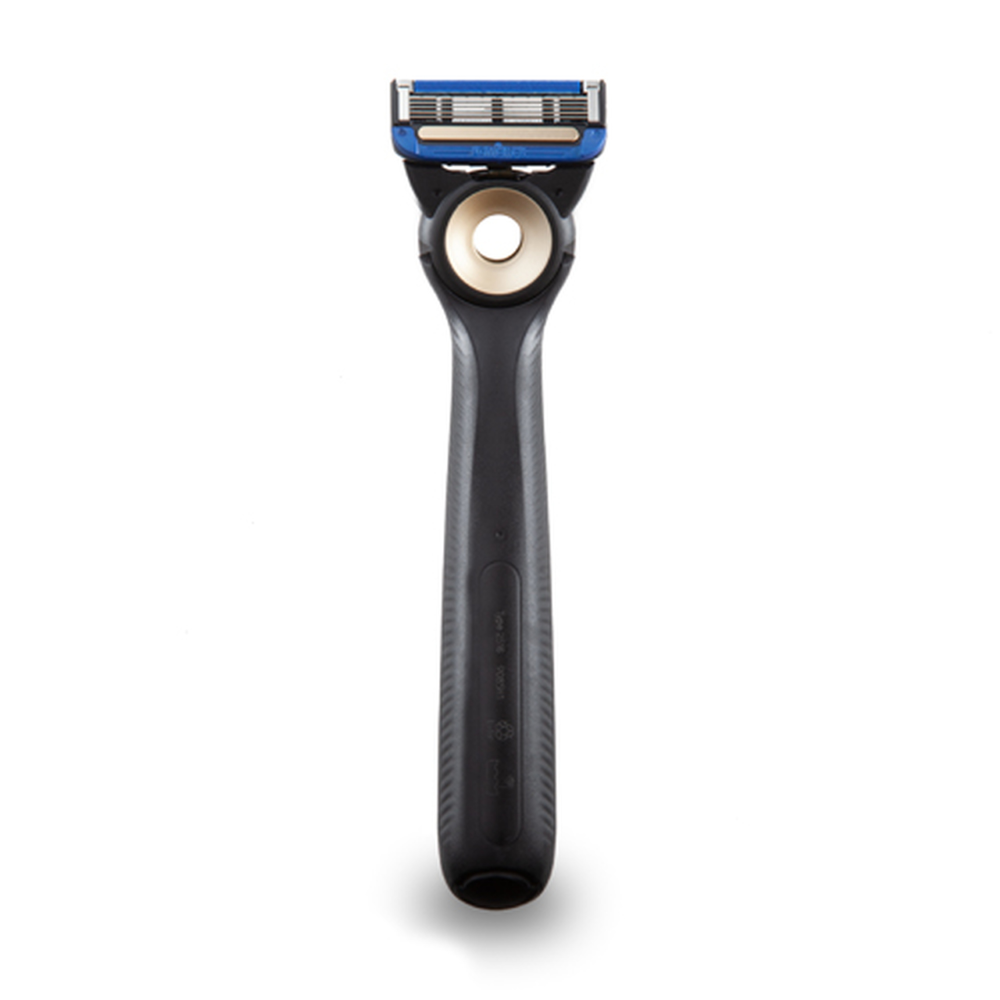 If you're interested in getting the Heated Razor Starter Kit by GilletteLabs, each kit is currently going for $200. You can order yours at Gillette's official website, by going to this page.
Keep in mind that you can also choose to subscribe for Gillete's blade reorder frequency service, which will not only get you the starter kit on your first order, but you'll also start receiving 4 blades ($25) at your chosen reorder frequency (one time only, or every 1, 3 or 6 months).
Also Read: Breakthrough in Lab-Grown Meat Inspired by Cotton Candy Machines Could Potentially Change the Meat Industry