If one of your favorite ways of relaxing after work is to get home and roll up a "spliff", then you should definitely take a look at the Myster Stashtray Bundle Box.
The Myster Stashtray Bundle Box is a kit that includes everything you need for having an efficient ritual. Having everything in one place keeps your coffee table or desk organized and clean. The kit has all the included parts magnetically attached to the tray, ultimately making the Stashtray effortless to use while you're on-the-go.
The Myster Stashtray Bundle Box is similar to a liquor cabinet, but it's made for people that enjoy other fine things in life, making this the only rolling tray that you will ever need.
WHAT'S IN THE BOX?
Inside each Stashtray Bundle Box users will find: a Stainless Steel Rolling Tray, a Myster Strain Container, x4 Part Myster Grinder, an Innovative Ashtray with included pipe cleaning spike, a Magnetic Lighter Case (also fits mini bic), and a Hand Made StashBox.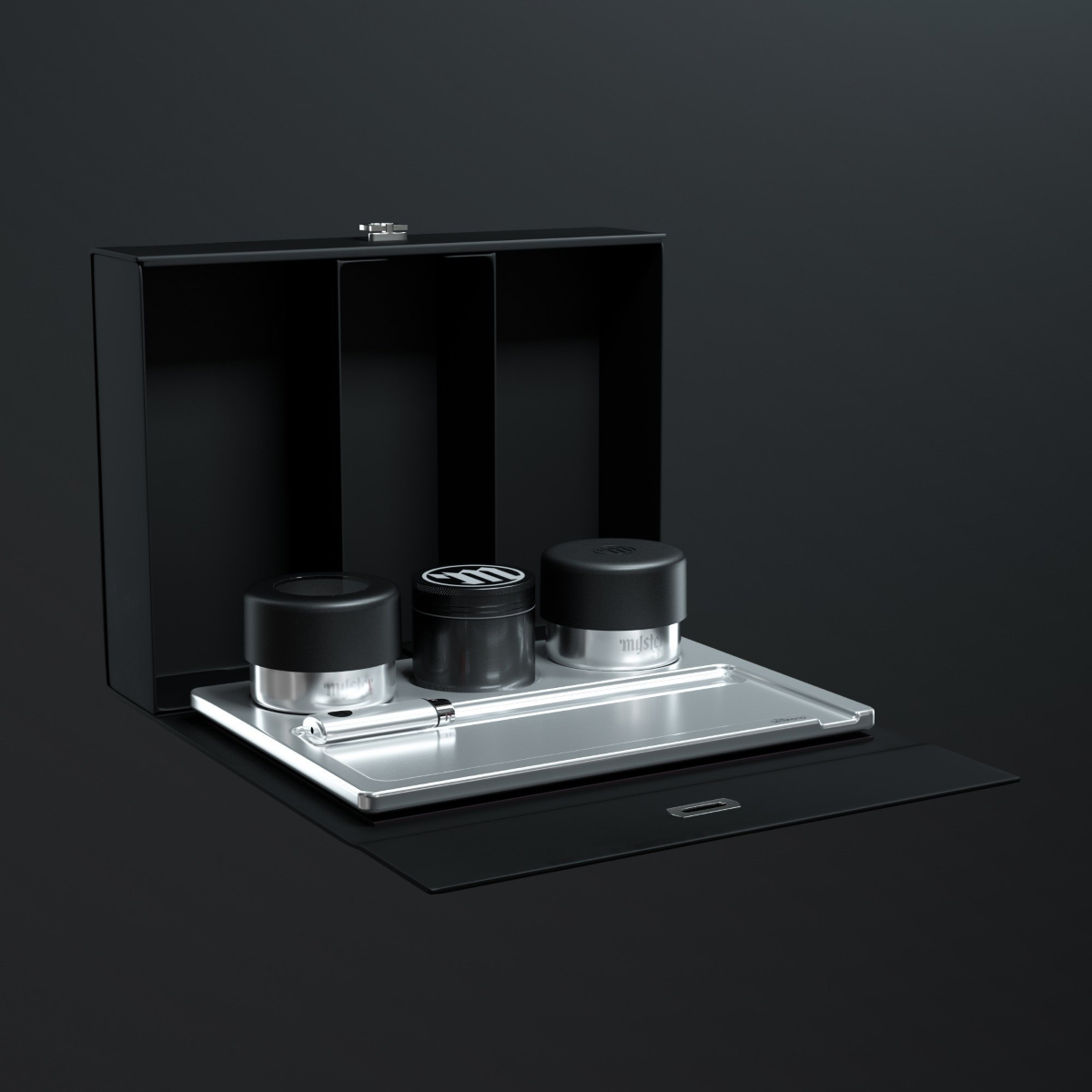 SPECS
Starting with the container itself, a tight seal is ensured thanks to its sonic welding found around the viewing lens. The container looks extremely classy, meaning you can put it in your home library, which is just one of many places where it would easily fit really well.
The magnetic grade stainless steel tray is made from two stamped sheets that are hand-welded together to form a mirror finish around the edge, and the four-part aluminum grinder is simply top-quality. The tray is extremely durable and is made to take a beating, ultimately designed to withstand any fall.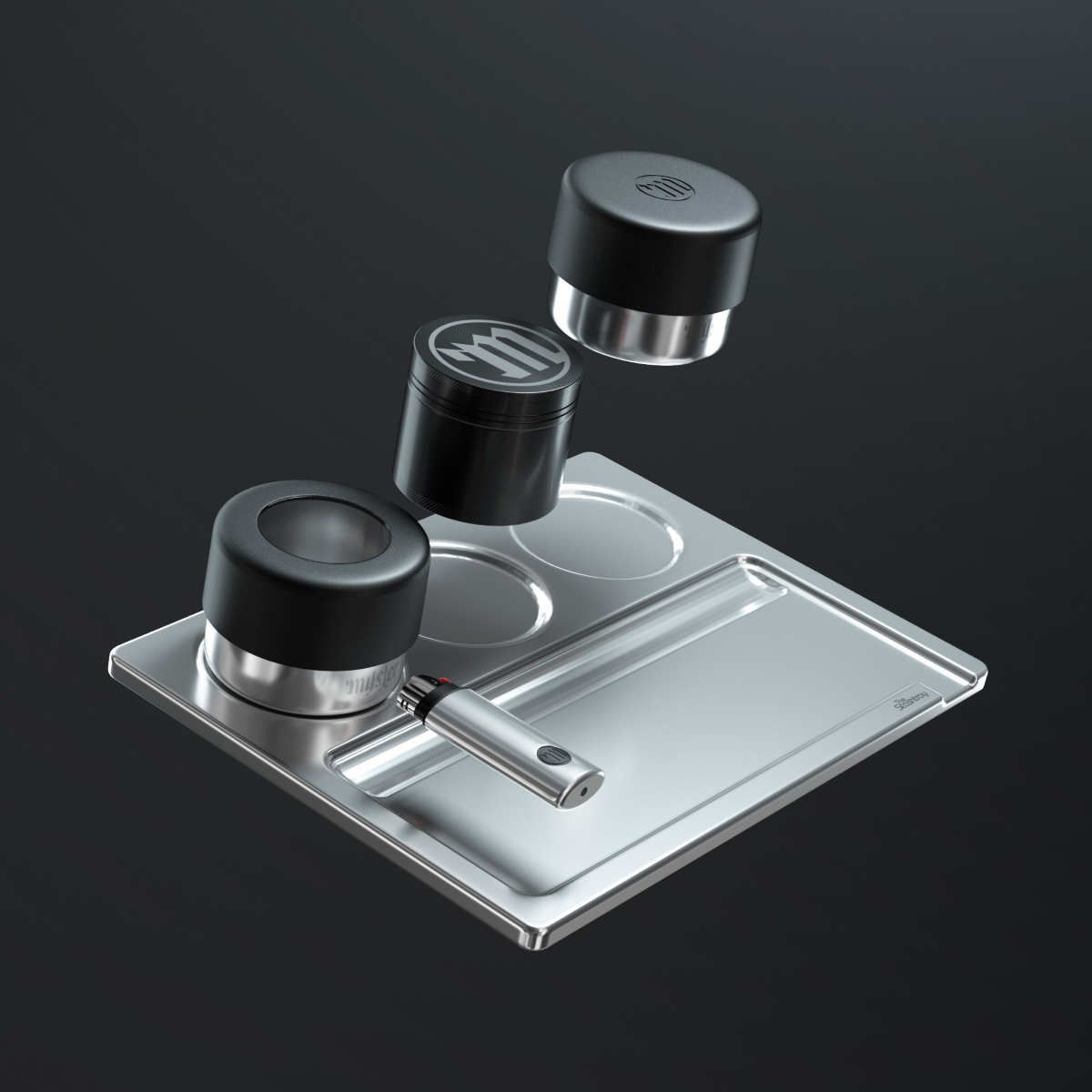 The fog pen actually looks like a pen, and just like the container, it looks extremely classy.
The ashtray includes a pipe spike for cleaning the bowl after you're finished preparing your rolled up weed cigarette. The top of the ashtray can be flipped over, becoming a bowl stand that supports both 14mm and 18 mm. The magnetic stickers allow you to attach your rolling papers or many other accessories.
Lastly, the included StashBox allows you to pack up everything and place it on your shelf, but you can also take the kit with you while you're on-the-go.
FINAL THOUGHTS
The Myster Stashtray Bundle was designed to become everyone's new Stash Spot. It's time to upgrade from the old shoebox trick and get something fit of a businessperson like yourself.
The Myster Stashtray Bundle Box is a high-quality prepping kit that lets you roll up your "spliffs" with style, making it the only rolling tray you will ever need.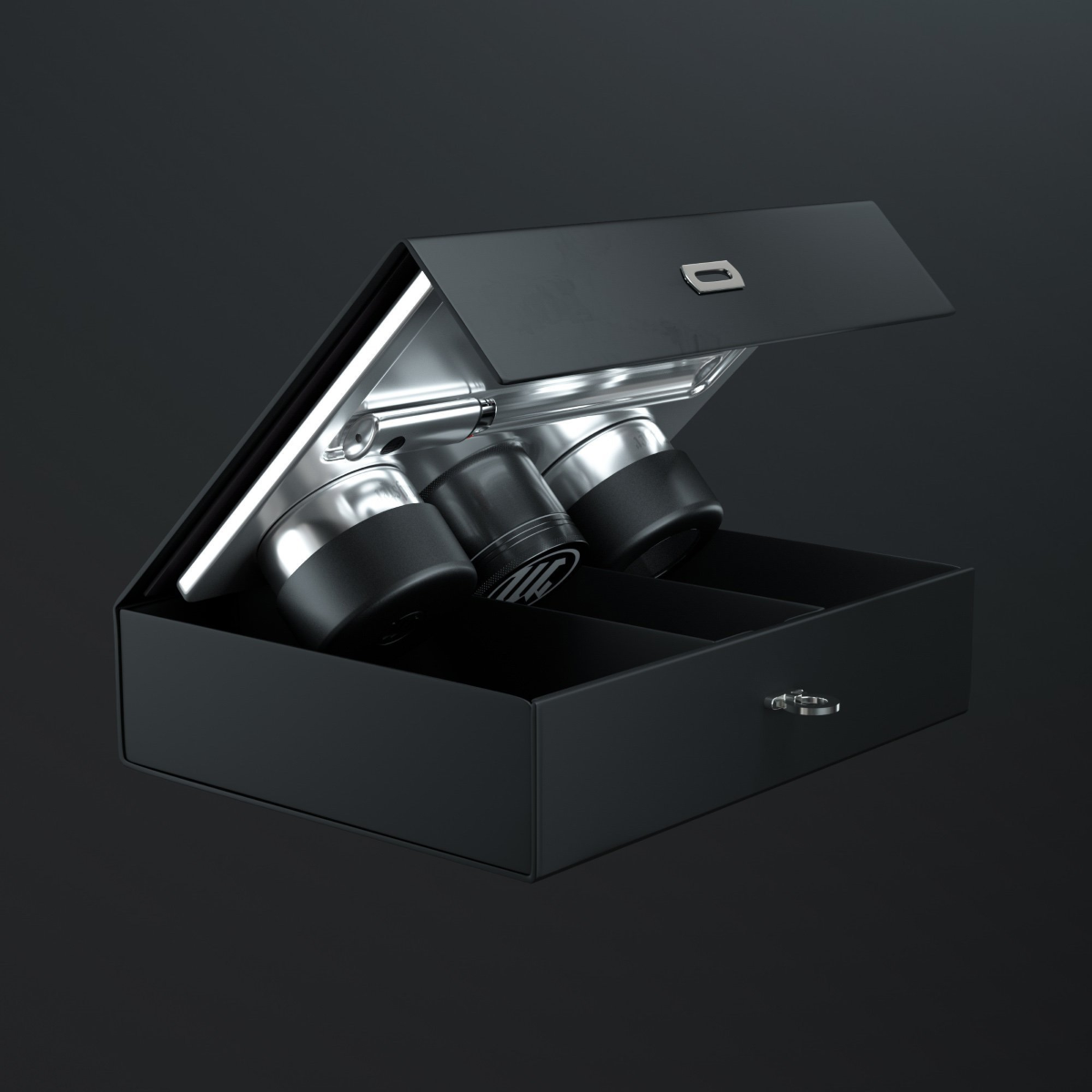 If you're interested in getting it, the Myster Stashtray Bundle Box is currently priced at $130 each. You can buy it directly from Myster's official website, getmyster.com. Clicking the provided link will take you to the corresponding shopping page.