Saving water should be a concern we all share. If you're an environmentally minded person and one of your main concerns is saving water, then the Nasoni Davinci Centerset Fountain Faucet (4″ model) can help you do just that.
If we fail to conserve water, eventually an adequate, healthy water supply may not be available. Lack of water can lead to dramatic consequences. Water conservation can help prevent local and global problems such as rising costs, reduced food supplies, health hazards and ultimately armed conflict.
The Da Vinci Fountain Faucet by Nasoni is a new kind of bathroom faucet invented by Steve Waddell. Steve is an entrepreneurial-minded innovator with more than 25 years of engineering/process improvement experience during his time at Newport News Shipbuilding where he participated in designing and building nuclear-powered aircraft carriers and submarines for the US Navy. Steve went full time with Nasoni in 2018 to dedicate bringing the World's First Fountain Faucet to market. Steve's goal is to leave a legacy of developing a product that disrupts a mature market to make people's lives better, benefits the planet by saving water, and to be a good role model to his kids and other entrepreneurs along the way.
The Nasoni Davinci Fountain Faucet saves 88% water over conventional faucets. Let's take a detailed look at this genious faucet at see how it works.
DESIGN
First of all, the Nasoni Davinci Centerset Fountain Faucet (4″ model) is made of a solid, lead-free brass, which means the company really put their minds into it, designing it to last a lifetime. Brass faucets are known to stand up to hot water damage or any other corrosive factors, in a much better way than any other material.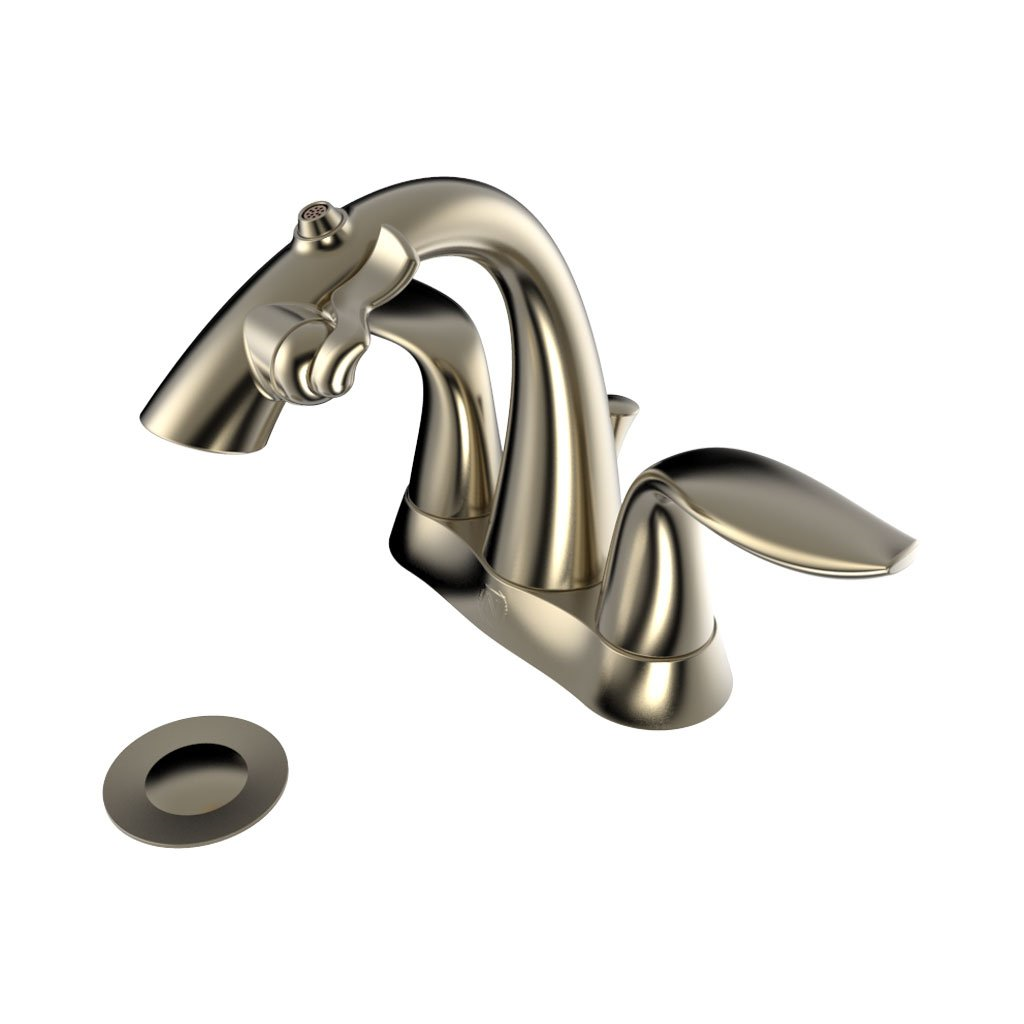 When compared to faucets from other manufacturers, the Nasoni Davinci Centerset Fountain Faucet's high-quality stands out. You're paying for what you get, meaning that when you look to pay for cheaply priced faucets, in reality you're just buying cheap components. The picture below (dismantled cheap, regular Faucet vs. dismantled Davinci Faucet) provided by the company will help you understand why the Davinci Fountain Faucet lasts a lifetime, while other faucets don't.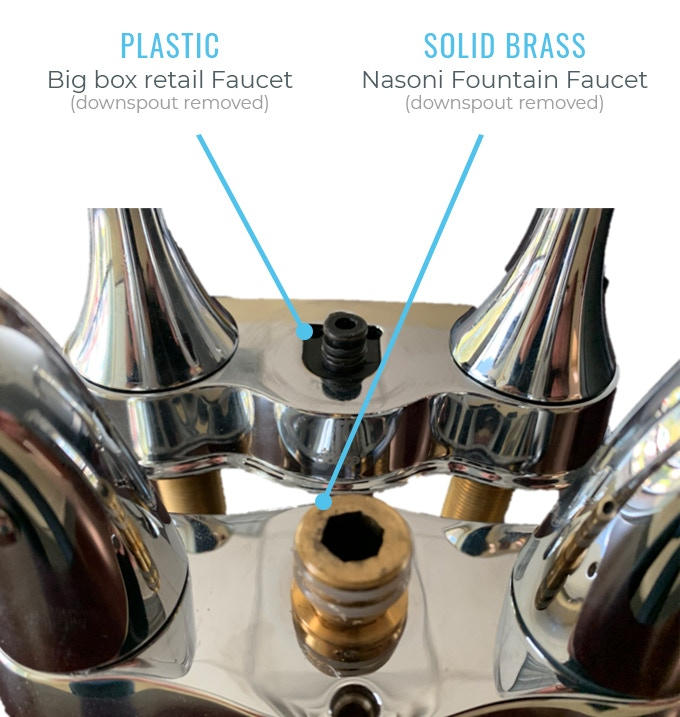 Nasoni's Davinci Centerset Faucet comes equipped with a lever (located at the top right of the water tap), turning the faucet into a fountain at the flip of a lever. Turning the lever will stop water from flowing at the bottom of the faucet and begin streaming out of the top (its spout) to make a water fountain. The lever is sturdy (also made of solid, lead-free brass), and rotates nicely.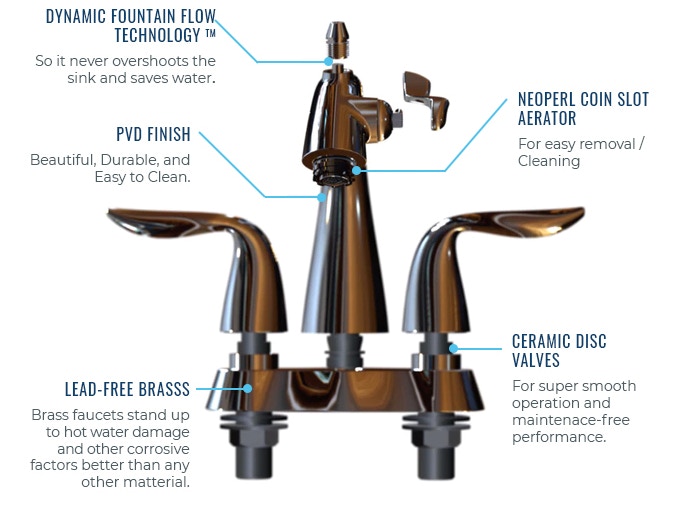 SCIENTIFICALLY PROVEN TO BE CLEANER
One great feature regarding its design is that its "fountain feature" can remove bacteria from tap water caused by the aerosol effect. Activating its fountain/spot keeps germs and bacteria away from your hands, face and mouth, but also keeps water waste to a minimum.
The fountain feature can remove 88 MPN/100 ml – 866 MPN/100 ml of E.coli after remaining open for 10 seconds. This directly translates to a lower risk of contracting bacteria from bioaerosols contrarily to using non-disposable cups, mainly due to the smaller size of the fountain nozzle (opening) when compared to the diameter of those same cups.
WHAT'S IN THE BOX?
The Nasoni Davinci Centerset Fountain Faucet comes packed with care, inside a sturdy, neat box. All of its components come separately protected by a Polyethylene Foam.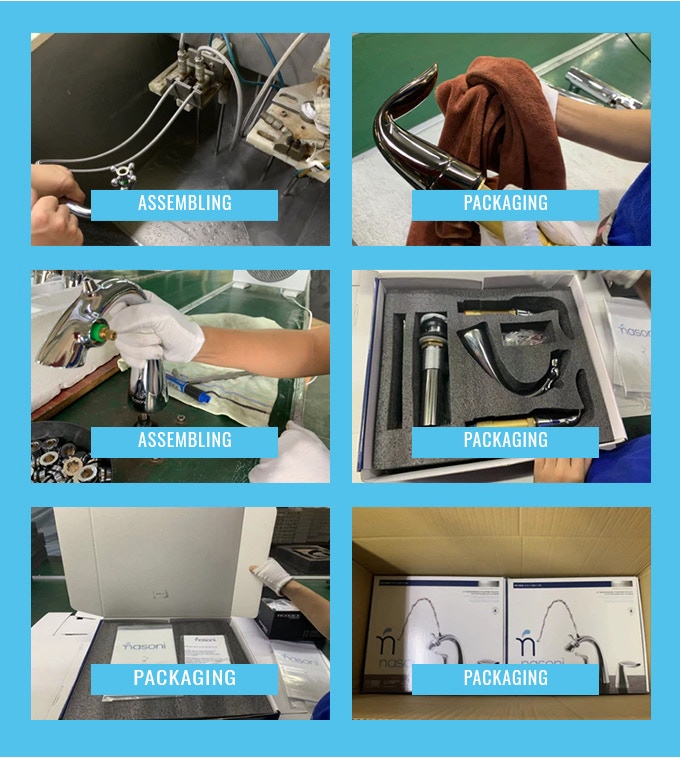 The Davinci Centerset Faucet also comes with a matching PVD finished pop-up drain is included.
ITS MOST IMPORTANT FEATURE – SAVING 88% WATER
Sometimes, we are in such a hurry to get to work, college, meetings, etc. that we forget to turn off the water while brushing our teeth in the typical 2 minutes brushing routine. The Davinci Centerset Fountain Faucet provides you with the perfect water fountain (after you turn the lever and activate it), allowing you to save up to 88% water when compared to normal faucets.
The image embedded below (recorded by the company) will allow you to have an idea of just how much water you save when comparing the Davinci Faucet to a normal faucet. Trust me, you'll be mind-blown.
FINAL THOUGHTS
The Nasoni Davinci Centerset Fountain Faucet is the future of faucets. This lifetime faucet offers you a cleaner way of going through your morning personal hygiene routine, while also saving the planet tons of water.
The 4″ model of the Nasoni Davinci Centerset Fountain Faucet is available in three different styles: Brushed Nickel PVD Finish, Polished Chrome PVD Finish, and Gloss Black Nickel PVD Finish (this one is a limited edition and it looks awesome, plus it goes well with everything).
If you're interested in getting the Nasoni Davinci Centerset Fountain Faucet (4″ model), you can get it directly from Nasoni's official website. The Polished Chrome model is priced at a MSRP (Manufacturer Suggested Retail Price) of $480, and both the Brushed Nickel and Gloss Black Nickel (limited edition) models are priced at a MSRP of $500. You can pre-order whichever one of them you prefer by clicking this link, which will take you to Nasoni's shopping page.
However, you might get your faucet earlier (AND CHEAPER MAY I ADD) than others by supporting Nasoni's Kickstarter campaign. If you're considering it, it's highly recommended that you back it up right now to make sure you get yours by the december holidays.
Keep in mind that there are only a limited number of faucets available, and you'll need to pay attention to which option you pick, just to ensure you get the style finish you prefer.