Most cyclists will tell you that the main way to stay safe on the road is to know and understand all its rules, but there's now a better and smarter way that still follows those, while also improving your quality of life while cycling. Meet the RoadwareZ Smart City Pack.
This is a smart, Bluetooth enabled cycling backpack that helps to increase the visibility of a cyclist on the road. It achieves this through its integrated LED grid by signaling surrounding drivers and cyclists about your maneuvers and thus increasing your safety while in traffic.
THE STORY
RoadwareZ (the company) started as a small project – a smart cyclist's accessory that helped to increase the visibility of a cyclist on the road by signaling its maneuvers to increase the rider's safety. This was the beginning of a dream for RoadwareZ Inc.'s founder, Yeshaya Krispin, who was looking to develop cycling accessories capable of "changing the way the world rides", which has now started to become a reality that helps to save people's lives.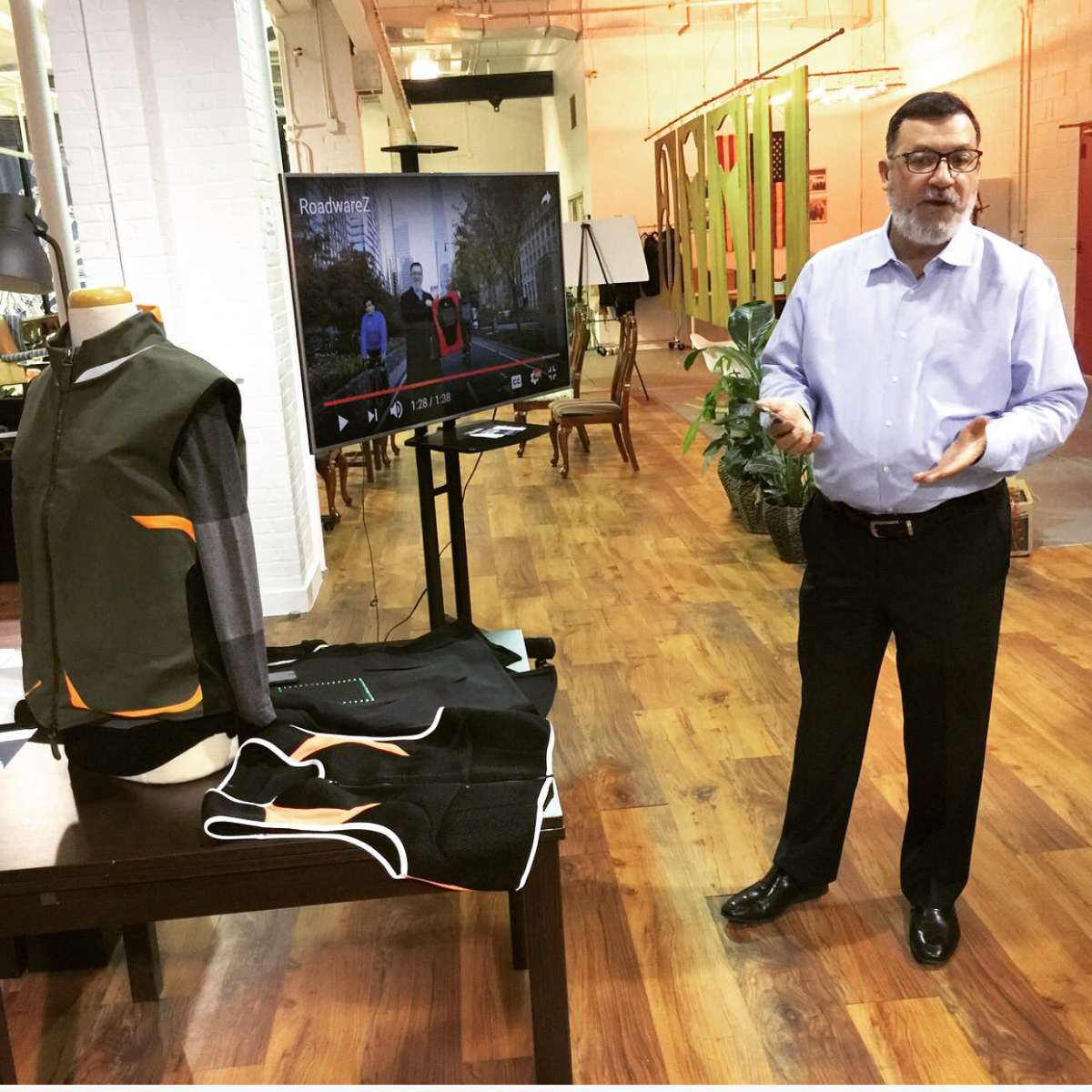 The company has been quickly expanding over the past few months, and its project initially started with just three different products: one smart signaling backpack model, one smart signaling vest, and one smart signaling jacket.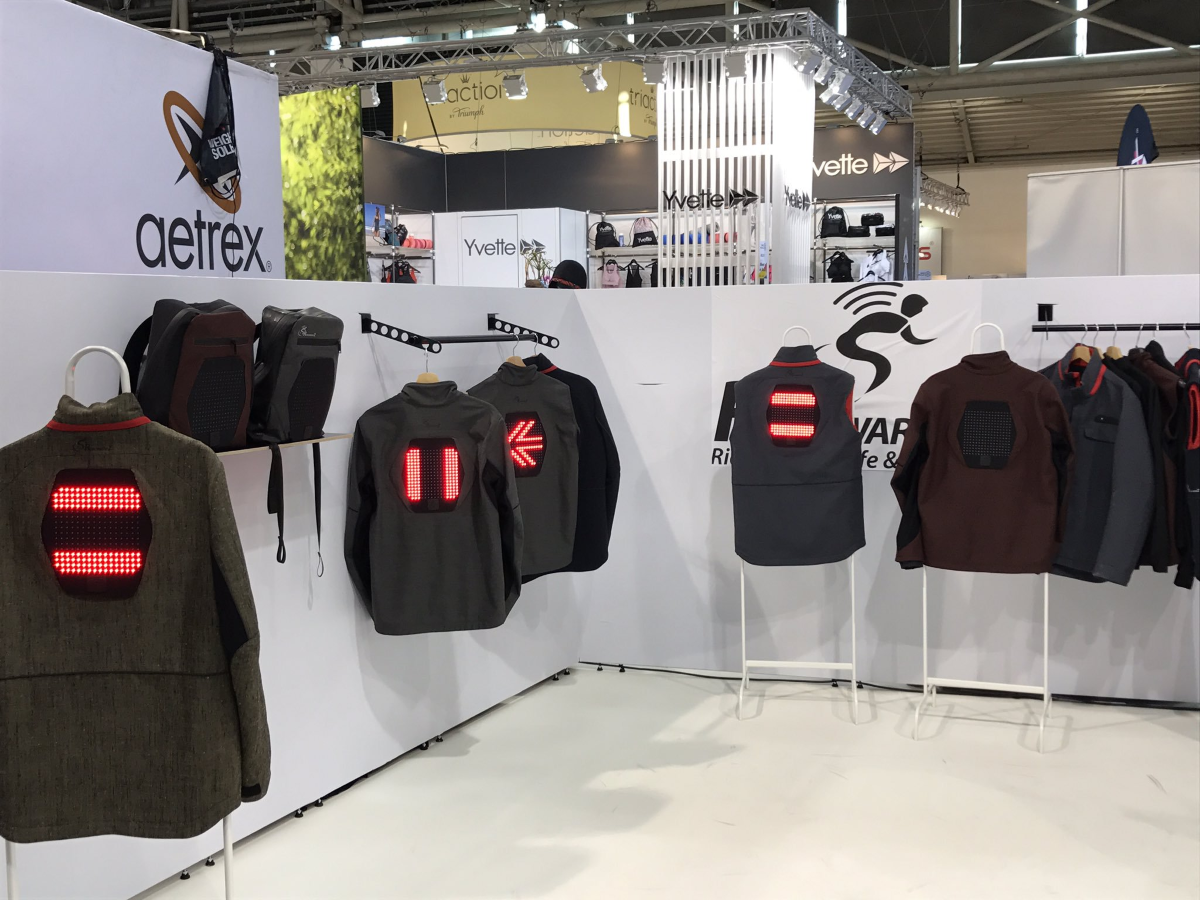 The company presented these three initial products during the last year, at ISPO Munich 2018, which is also known as "The World's Largest Multi-Segment Trade Fair for the Sports Business". This is an industry gathering and a B2B (business to business) platform that's open only to trade visitors from the sporting goods industry. The ISPO Munich Sports Fair always takes place once a year, happening every January at Munich, Germany.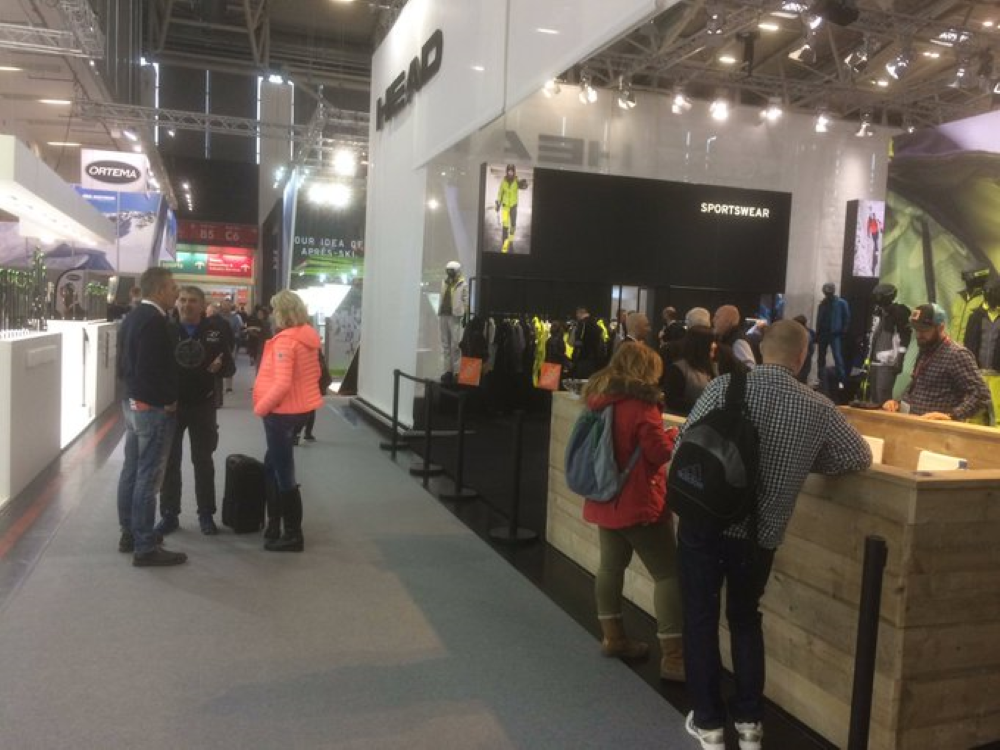 Just a bit after that, at August 9, 2018, founder of RoadwareZ Inc. Yeshaya Krispin and RoadwareZ's Director of Business Development Zena Krispin took it one step further, showcasing those same three products at BizTank.
This is a "Shark Tank" style platform that was launched by founder and producer, Joel Klein, that empowers start-ups and entrepreneurs with access to capital and brings a vetted deal flow to highly successful investors.
The company recently expanded its product line to four different smart bluetooth enabled cycling backpacks, which are designed to keep cyclists safe. Each of those four backpack models works together with a companion App that offers a ton of voice enabled features to allow for hands-free cycling.
So, let's take a fully detailed look at one of these amazing cycling safety backpacks, the RoadwareZ Smart City Pack.
DESIGN AND SPECS
The RoadwareZ Smart City Pack features a durable construction that's made to last. It comes equipped with a padded back panel for added comfort, and there's also a handle on both sides that allows for easy carrying.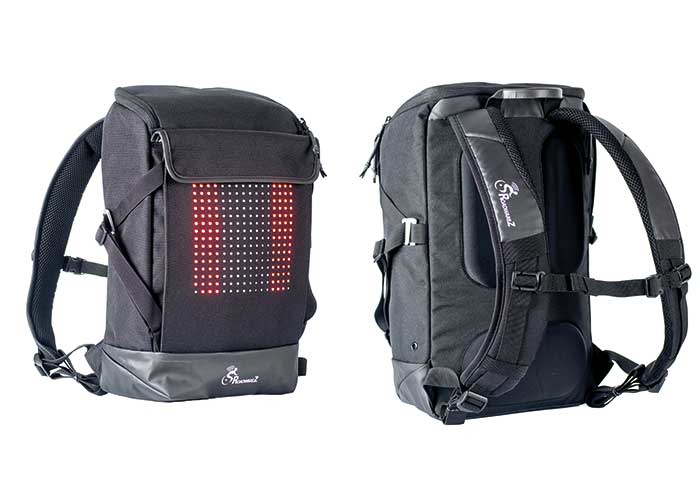 The backpack was designed with all of your daily commute's problems in mind, proving to be 100% waterproof. Not only that, but the Smart City Pack is both stylish and comfortable, and also offers its users an interior sleeve that's big enough to carry any 15″ laptop. This means you can wear it while riding your bicycle to work, university, or any to other place where you wish to take your laptop with you.
But allowing you to carry a 15″ laptop is obviously not the best part about this backpack. RoadwareZ's Smart City Pack offers its users a large number of safe, smart and social features, which are all powered by its integrated 5000mAh battery that offers you over 10 hours of use, which can be charged with its included USB-cable.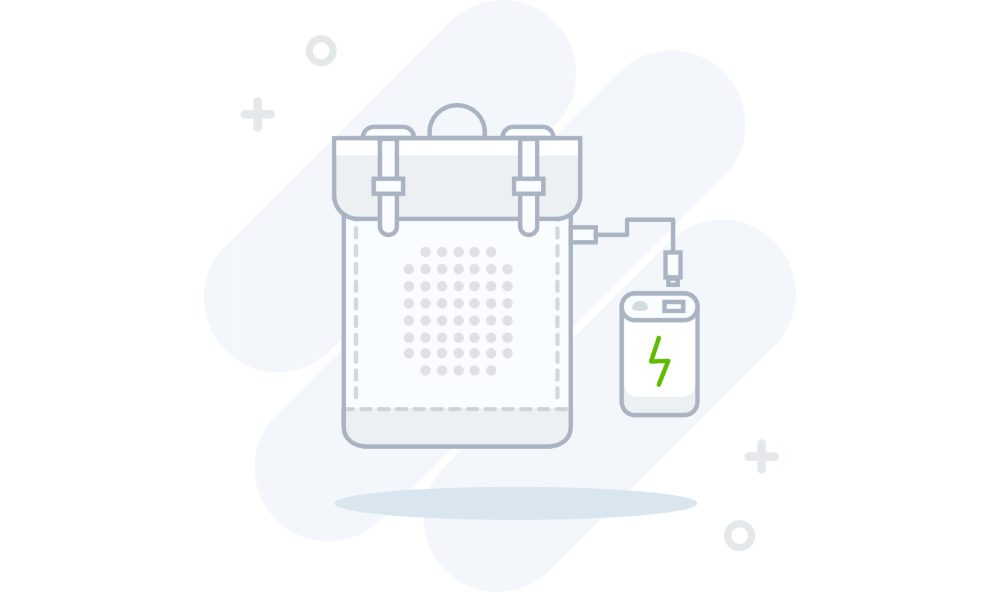 These features make the backpack more than capable of keeping every cyclist safe, while also allowing each one of them to move freely without having the need to do hand gestures every time they're about to turn/stop. Let's have a look at each one of those safety features.
FEATURES
LED Signaling
The RoadwareZ Smart City Pack comes with an integrated LED grid located right at the front, and centered right in the middle of its front side, making it extremely visible (which is super important for this feature). This allows for turn signaling and braking lights, and both LED functions can be manually or automatically activated via the Smartphone App by using voice activation (more on that in the Smartphone App section).
In addition, the braking lights LED function can also be activated automatically when the bike slows down. The integrated LED lights grid system also offers all cyclists in-motion riding lights. Below you can see the LED light schemes that the LED grid will display, allowing you to inform anyone in the road (drivers and/or cyclists) if you're about to turn, slow down, or even stop.
This makes it the first and only cycling backpack that knows exactly where you are going with first-to-market hands-free automatic directional signaling.
Smartphone App – GPS Tracking, Microphone Connectivity, Safety & Emergency
GPS Tracking
The Smartphone App is available on both the Apple Store and Google Play Store, and features GPS Tracking, allowing you to map your ride so that all signaling is activated automatically, instead of you using your hands to signal your turns and stops (like "old-school cyclists" will soon be doing). Not only that, but users can also save their popular routes, which saves you a ton of time if you always ride your bicycle to work, college, etc.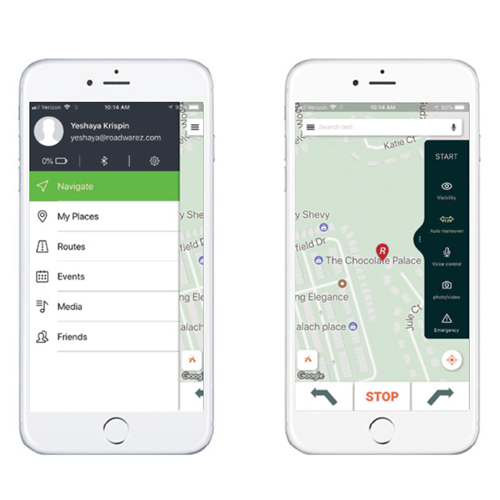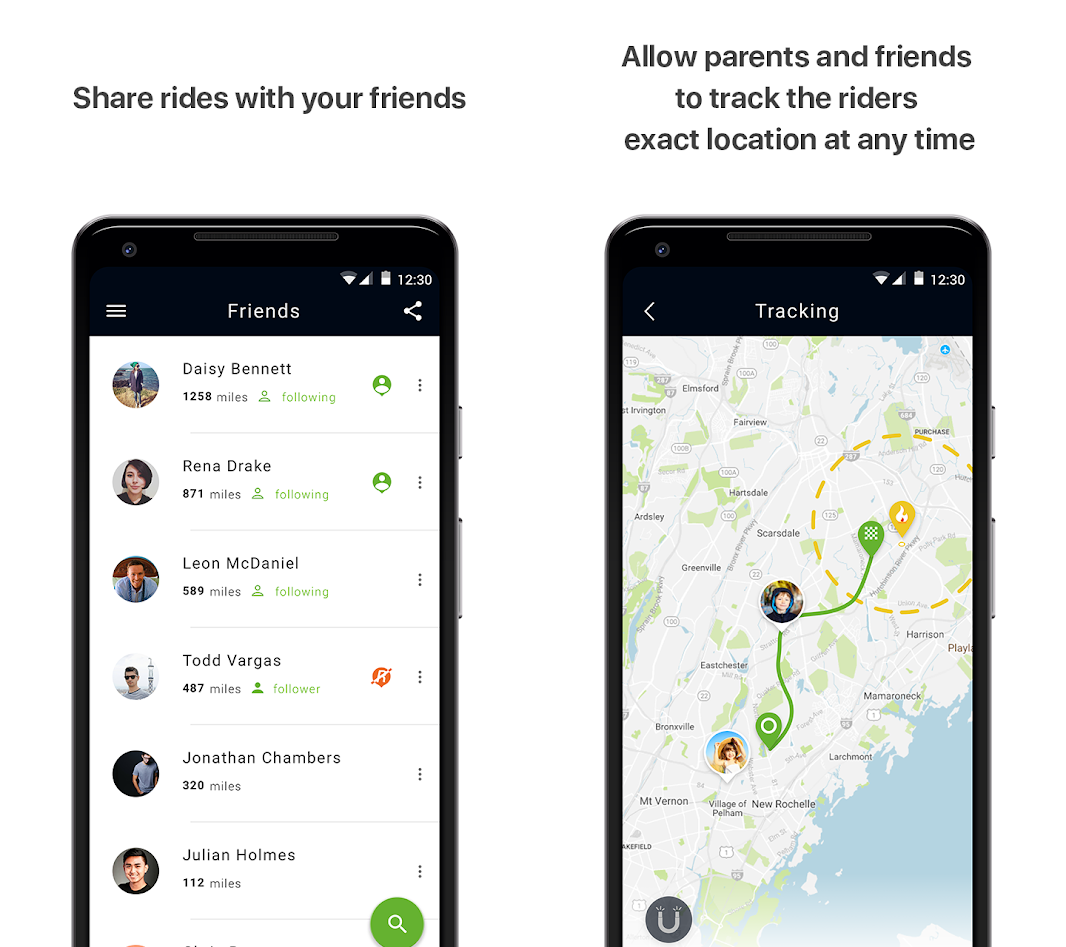 Users can even allow friends, colleagues and family to track their exact location at any time, which means peace of mind for the whole family and/or group of friends. And that's not all; the App is also Social Media ready, meaning you can share all of your rides with integrations to all popular social sites (Facebook, Twitter, etc).
Microphone Connectivity
After you connect your RoadwareZ Smart City Pack to the Smartphone App, the backpack also becomes voice enabled, and together with the App, you'll be offered microphone connectivity. This means you'll be able to plug in your headphones and microphone and have the ability to speak commands as you ride, allowing you to make the backpack's signaling features completely hands-free.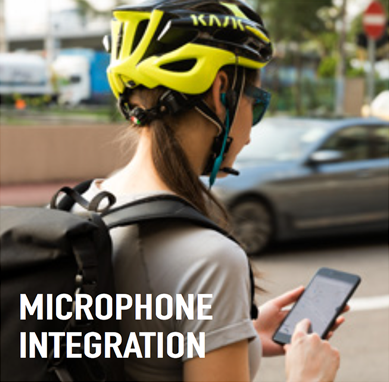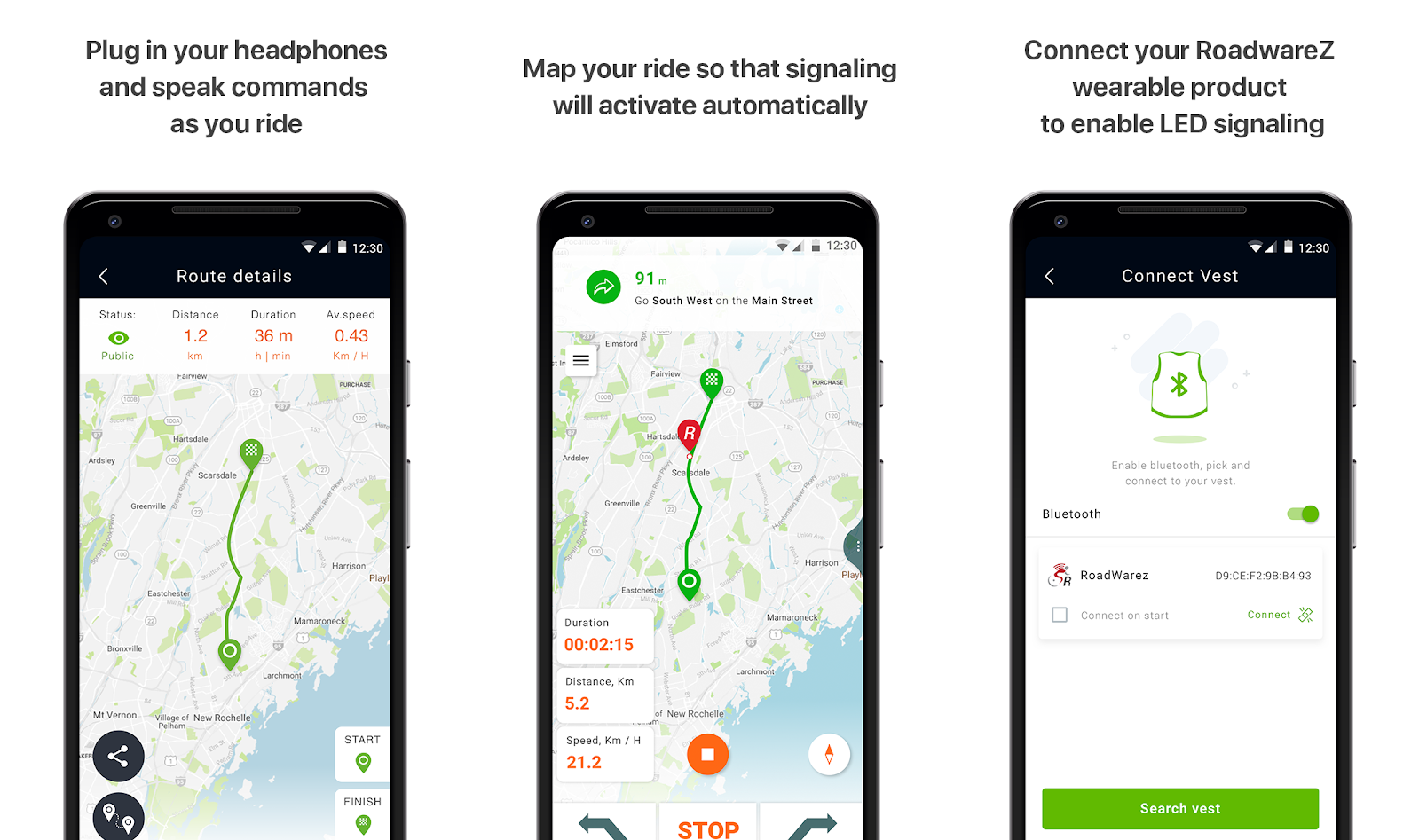 Users can activate all of the Smartphone App's hands-free features via Bluetooth connectivity with their smartphones.

Safety & Emergency
This is probably another one of its best features. The Smart City Pack is 24/7 safety ready, offering GPS Tracking for riders, as well as for their friends, colleagues, and family.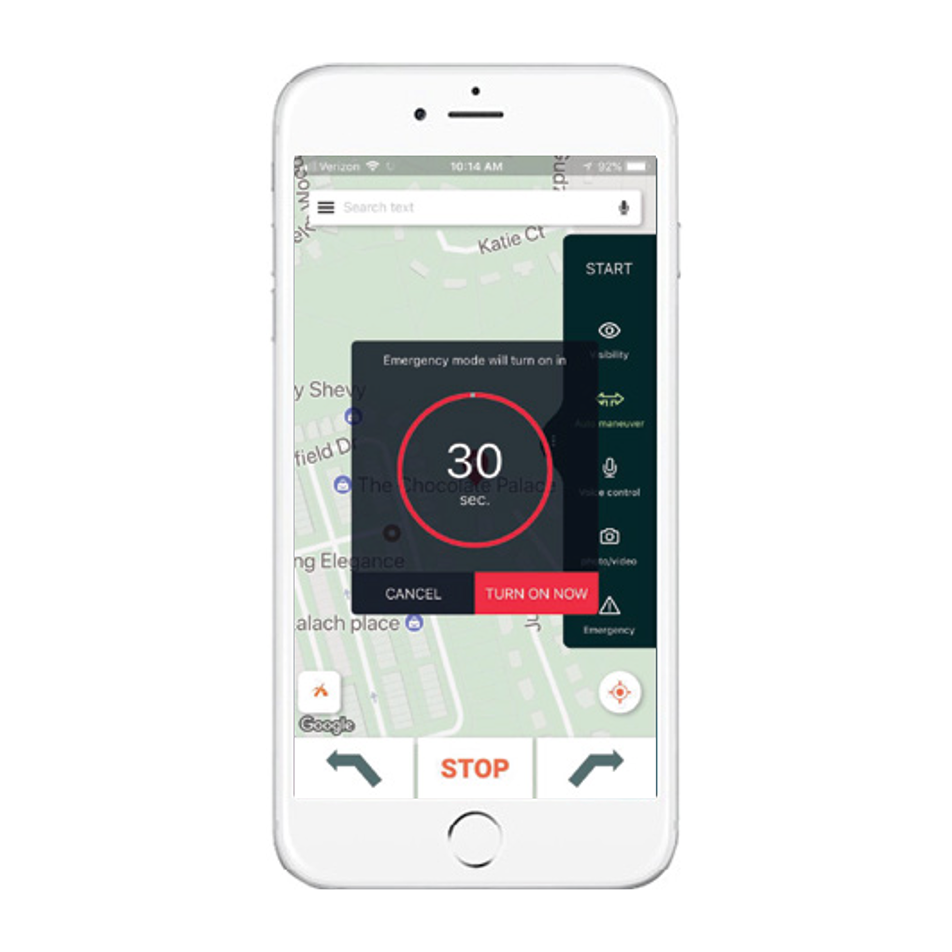 This means that if any accident occurs, the App will detect it through the backpack's motion sensors and will then send SMS messages to all of your pre-programmed contacts, alerting them and providing them with your accident's exact location.
FINAL THOUGHTS
The RoadwareZ Smart City Pack is the world's first Smart, Bluetooth Enabled, LED Cycling Backpack. It knows your exact location thanks to its GPS system (after getting pair with its Smartphone App via Bluetooth) and offers hands-free automatic directional signaling via its LED lights grid. The backpack packs a ton of safety features, making it a great addition to your cycling trips during your daily commute.
It's a great backpack to wear, proving to be stylish and comfortable, but the best part is that it will always keep you safe, 24/7, wherever you are.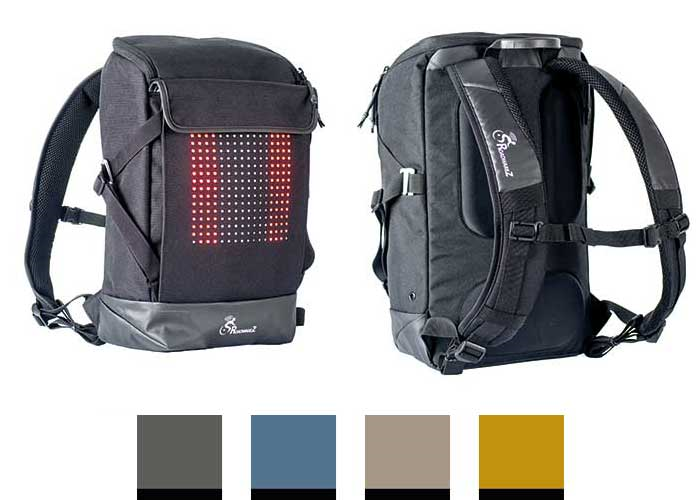 The Smart City Pack by RoadwareZ comes available in 4 different colors: Sharkskin Grey, Midnight Blue, Taupe Brown, and Mustard Yellow.
If you're interested in getting it, each RoadwareZ Smart City Pack is currently going for $250. You can get yours right now by accessing RoadwareZ's official website and Smart City Pack's shopping page, which you can do by clicking this link.