Smartphone attachments are designed to attach to, support and hold your smartphone in place, and in some cases, even offer some extra protection against any occasional/accidental drop that could easily get its screen broken. However, the CLCKR Universal Phone Grip and Stand is an easy-to-install smartphone band that can do not only just that, but much, much more.
This attachable smartphone band puts a special handle/grip right in the back of smartphone. We've all had that moment of dropping our smartphone whilst scrolling, or had that "mini-heart attack" when dropping it while standing in the middle of a crowd. Thanks to the the CLCKR's special grip, that will never happen to you again.
Let's take a look at everything that the CLCKR Universal Phone Grip and Stand has to offer.
DESIGN

The CLCKR Universal Phone Grip and Stand features a slim design, providing your smartphone a thin and stylish profile, while also offering the ultimate protection. This attachable smartphone band is made of high-quality materials.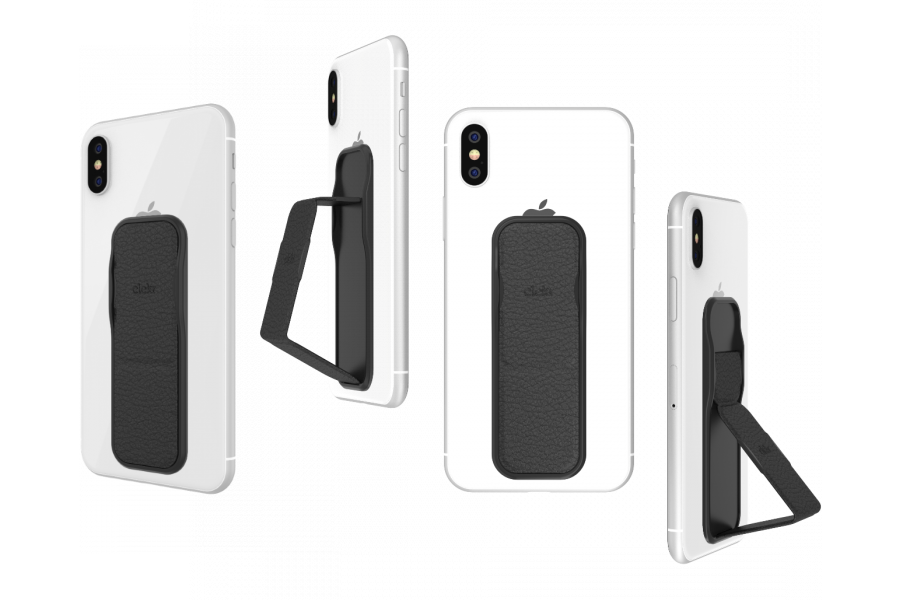 The multi-use handle is super-comfortable to use and easily slides up and down, but don't worry, it's not loose enough to just randomly slide up or down when you use it.
INSTALLATION
Installing the CLCKR Universal Phone Grip and Stand on your smartphone is extremely easy, taking only a few seconds of your time. It should easily attach right in and stay in place.
FEATURES
Safer Smartphone Use – Phone Grip & Stand
This patented universal multi-functional grip band features a comfy handle that lets you have a firmer hold of your smartphone. The handle can also be used as a stand clear case, preventing any phone drops. This allows you to use your smartphone better, with no concerns in the world.
Multiple Viewing Positions
Using the special handle/grip as a stand clear case lets you have multiple viewing positions. You can have your smartphone positioned as Landscape View or Portrait View. This offers you one-handed selfies, texting, and browsing, as well as hands-free video watching and hands-free calling/video-chating.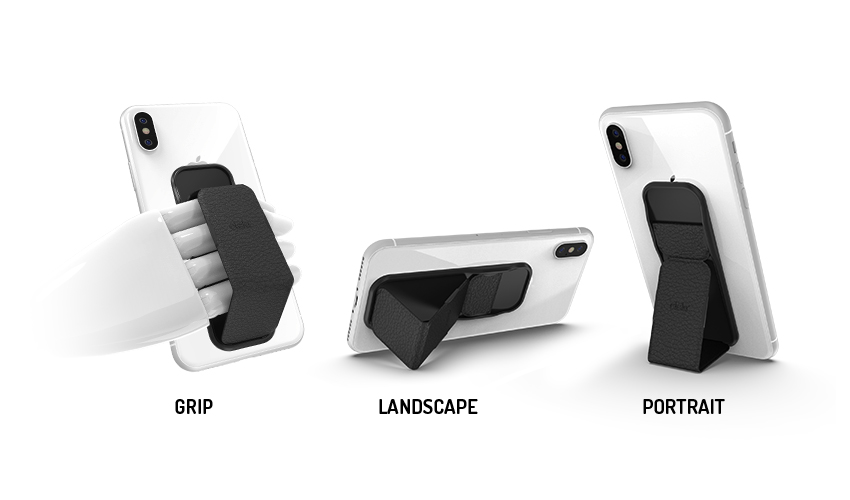 The special handle/grip also allows you to bring your selfie game to a whole other level. You can take the perfect selfie, Facetime all night or binge-watch your favorite series. The possibilities are endless.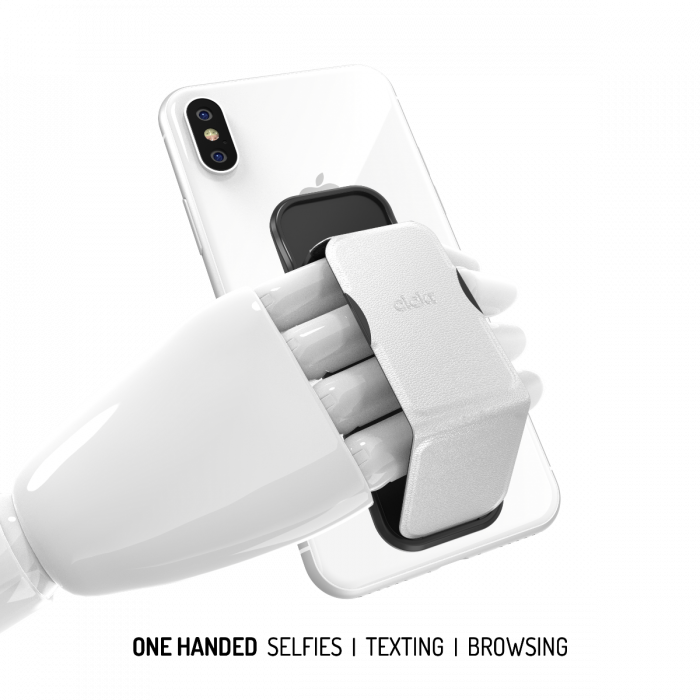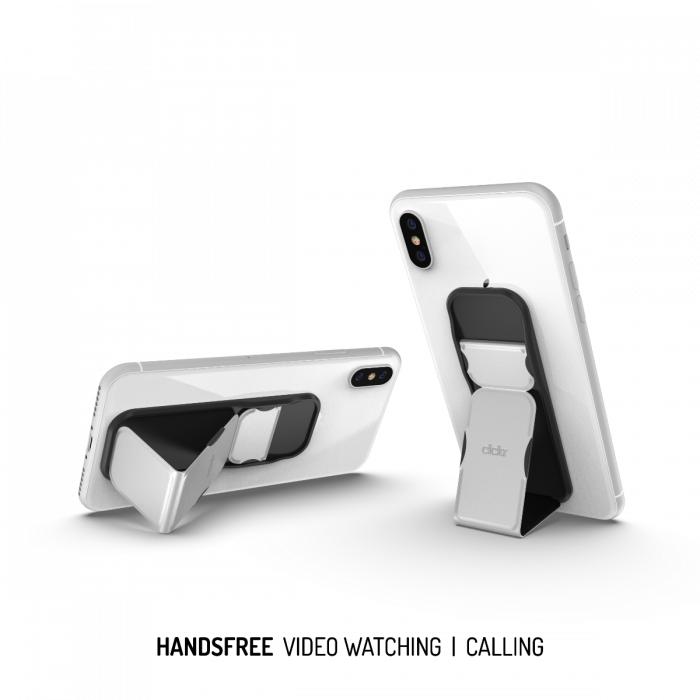 Qi Wireless Charging Compatibility
Lastly, the CLCKR Universal Phone Grip and Stand smartphone band is also compatible with Wireless Charging. This means that if your smartphone is a Qi Wireless Charging enabled device, you won't ever need to remove the band to recharge it.
FINAL THOUGHTS
The CLCKR Universal Phone Grip and Stand is a thin, sturdy & stylish attachable smartphone band that improves your grip to ensure you never drop your smartphone, offering multiple viewing angles and compatibility with Qi Wireless Charging.

The company currently has seven different Universal Grip Band models available: Neon Pink, Gold AOP, Neon Yellow, Metallic Rose Gold, Holographic, Silver, and Black.
Depending on what model you pick and depending on the company's stock, there will be either one or two different sizes for your Universal Grip Band: Small, and Large.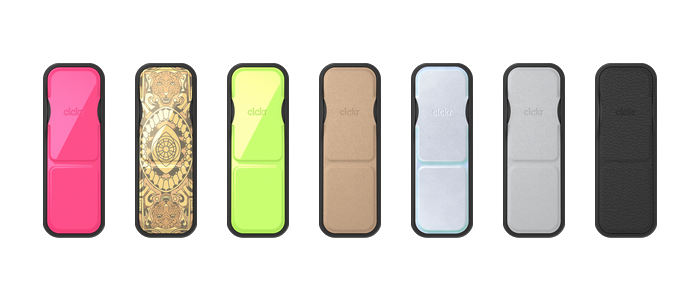 If you're interested in getting a CLCKR Universal Phone Grip and Stand, each smartphone band will cost you $15. You can get yours right now by accessing CLCKR's official shopping page, which you can do by clicking this link.