If you're looking for a new wireless outdoor security camera that can protect your home from any danger around the clock, then you should consider taking a look at the Swann Wi-Fi Spotlight Outdoor Security Camera.
This Wireless Spotlight Outdoor Security Camera can help you protect your house and prevent crime from breaking in, giving you the ultimate peace of mind. Whether it is day or night, rain or shine, this weatherproof outdoor camera points its spotlight right at crime's face, making anyone that's lurking around thinking twice before even approaching your home.
This outdoor wireless security camera records in 1080p HD quality video and even offers Color Night Vision, which is just one of its many, many features.
Let's take a detailed look at the camera, and everything it has to offer.
DESIGN & SPECS
The Swann Wi-Fi Spotlight Outdoor Security Camera is a lightweight wireless security camera that measures 2.6 inches long by 3.39 inches wide by 5.7 inches tall (66mm x 86mm x 145mm), weighing a measly 0.22 lb. (100g). After you wall mount its mounting stand, you can rotate and pivot the camera freely, allowing you to position it as you wish for the best viewing angle.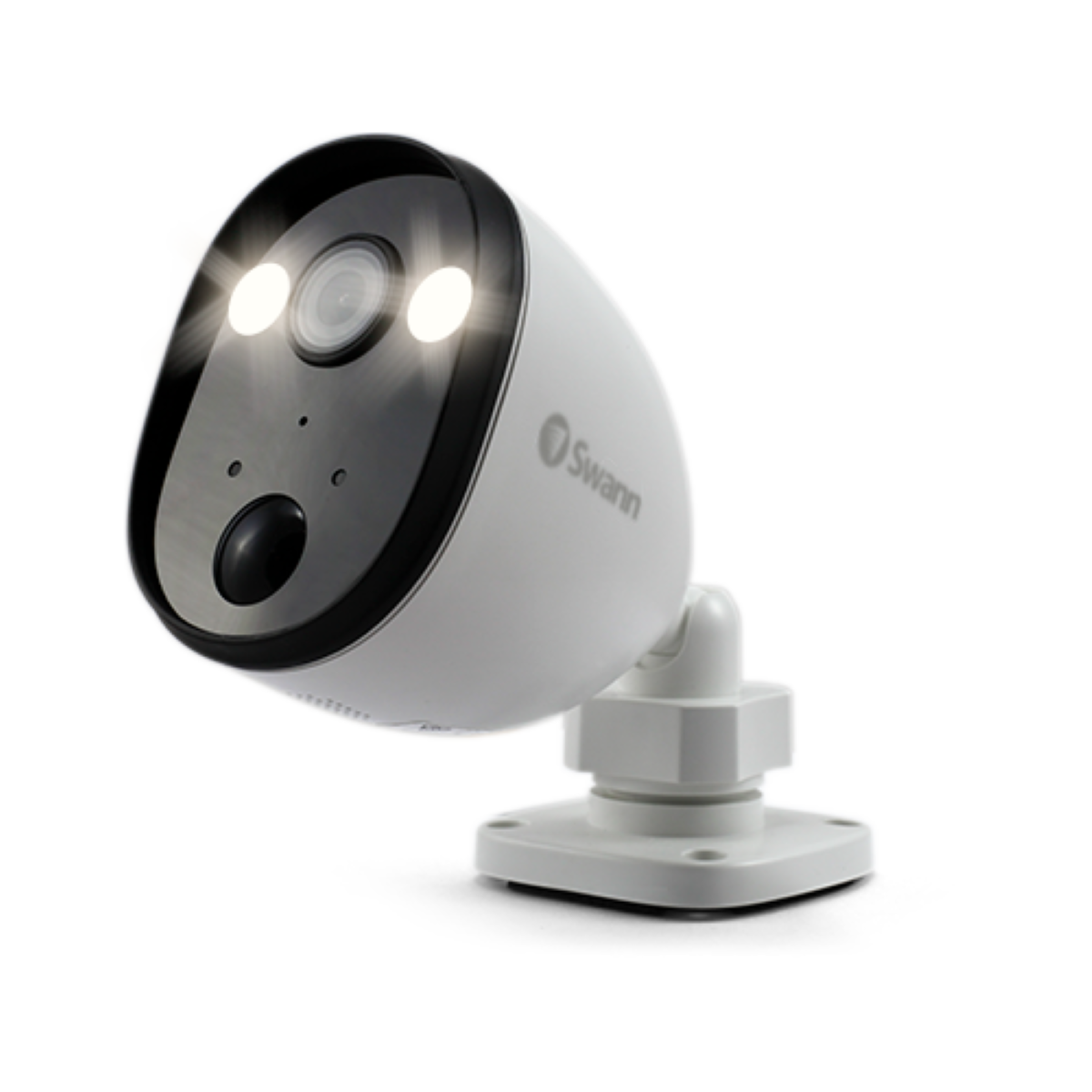 Its camera lens offers 24/7 1080p Full HD video (1920 x 1080 pixels) at a 110° wide viewing angle. The camera comes equipped with a Night Vision Sensor, offering Color Night Vision up to 65ft (20m), and Infrared Night Vision up to 100ft (30m). The camera is weatherproof (rated weatherproof IP66) and is equipped with high-quality components, meaning it can easily withstand any weather conditions, operating between the temperature range of -4°F to 113°F (-20°C to 45°C).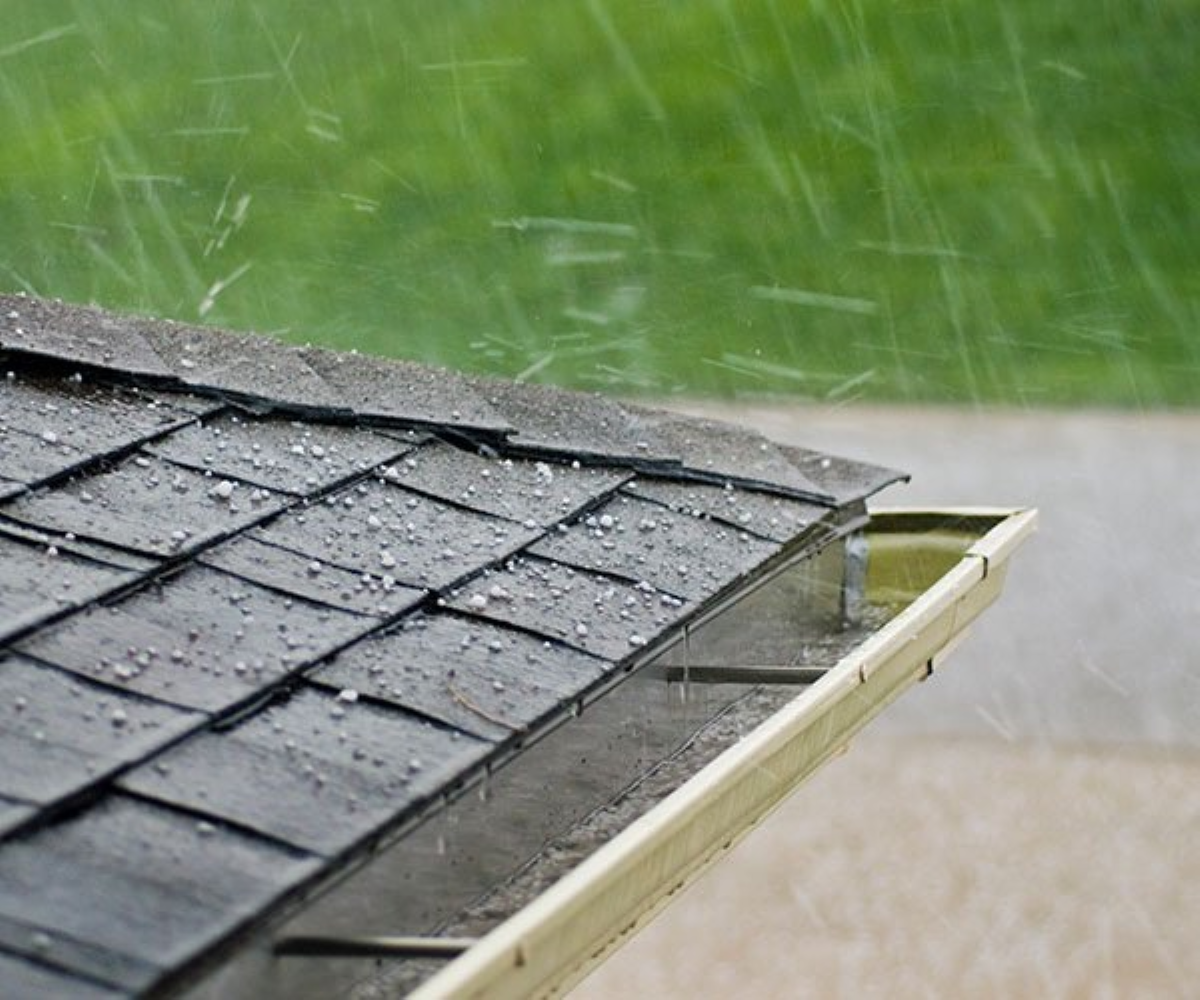 The camera also comes equipped with two Bright 100 Lumens LED Spotlights, a Passive Infrared Motion Sensor, a Microphone, a Speaker, a Siren, all located at the front of the camera. There's also a power port for its power source.
The Infrared Motion Sensor is a True Detect Thermal / Heat-Sensing PIR (Passive infrared sensor) that works up to 32ft (10m). The built-in Microphone and Speaker work together as a 2-Way Audio System that support a maximum audio range of 16ft (5m).
WHAT'S IN THE BOX?
Inside each package users will find: one Swann Spotlight Outdoor Security Camera (with its mounting stand), the included Power Adapter & Cable (12V DC adapter and 60 ft. (18m) power extension cable), a Mounting Template and some Mounting Screws & Plugs (to wall mount the camera via its mounting stand), the Operating Instructions, and some Theft Deterrent Stickers.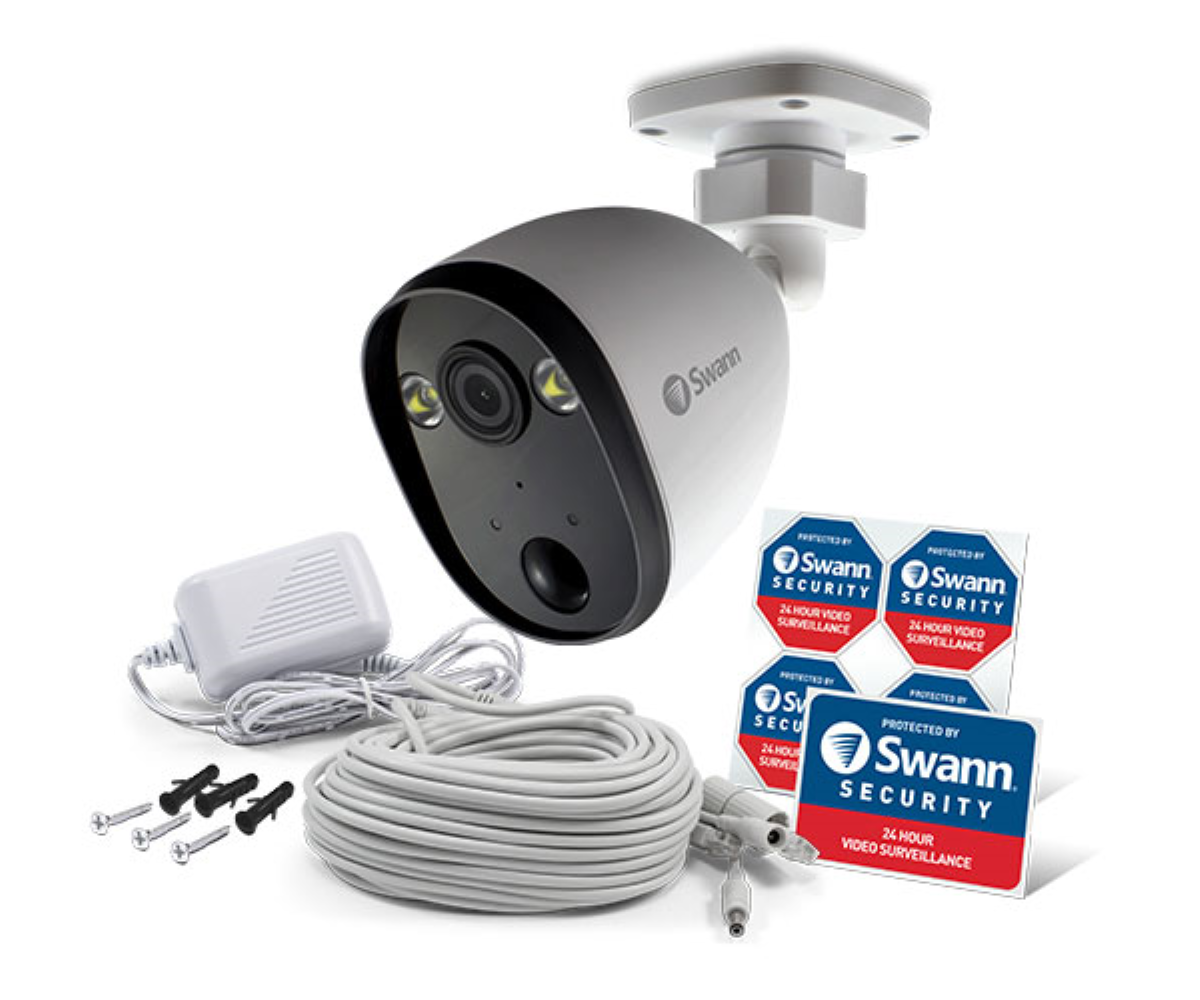 FEATURES
Easy Installation
This weatherproof camera is designed for outdoors use, supporting a Wi-Fi Frequency of 2.4GHz, working at a maximum range of 65ft (20m). The camera connects directly to your network via a wireless connection established with your Wi-Fi router, meaning there's no need for a hub or a security/surveillance DVR.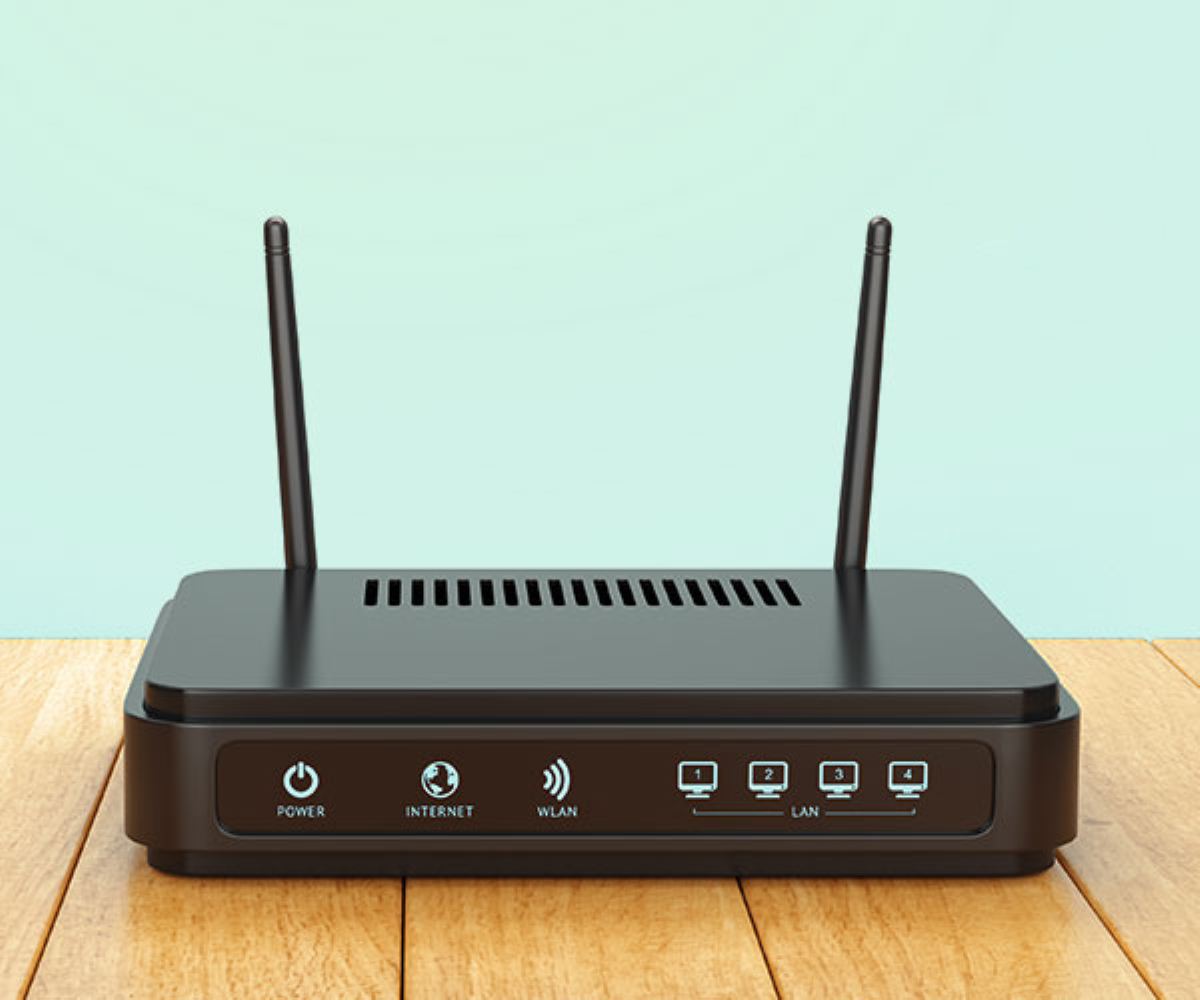 24/7 High-Quality, Wide Angle Video at a Budget
The camera's wide 110º field of view covers broad areas, letting you have fewer cameras around your property, which ultimately brings down your costs for home security. This way, the outside of your house doesn't go as far as looking like a Military Base, but still offers almost the same security.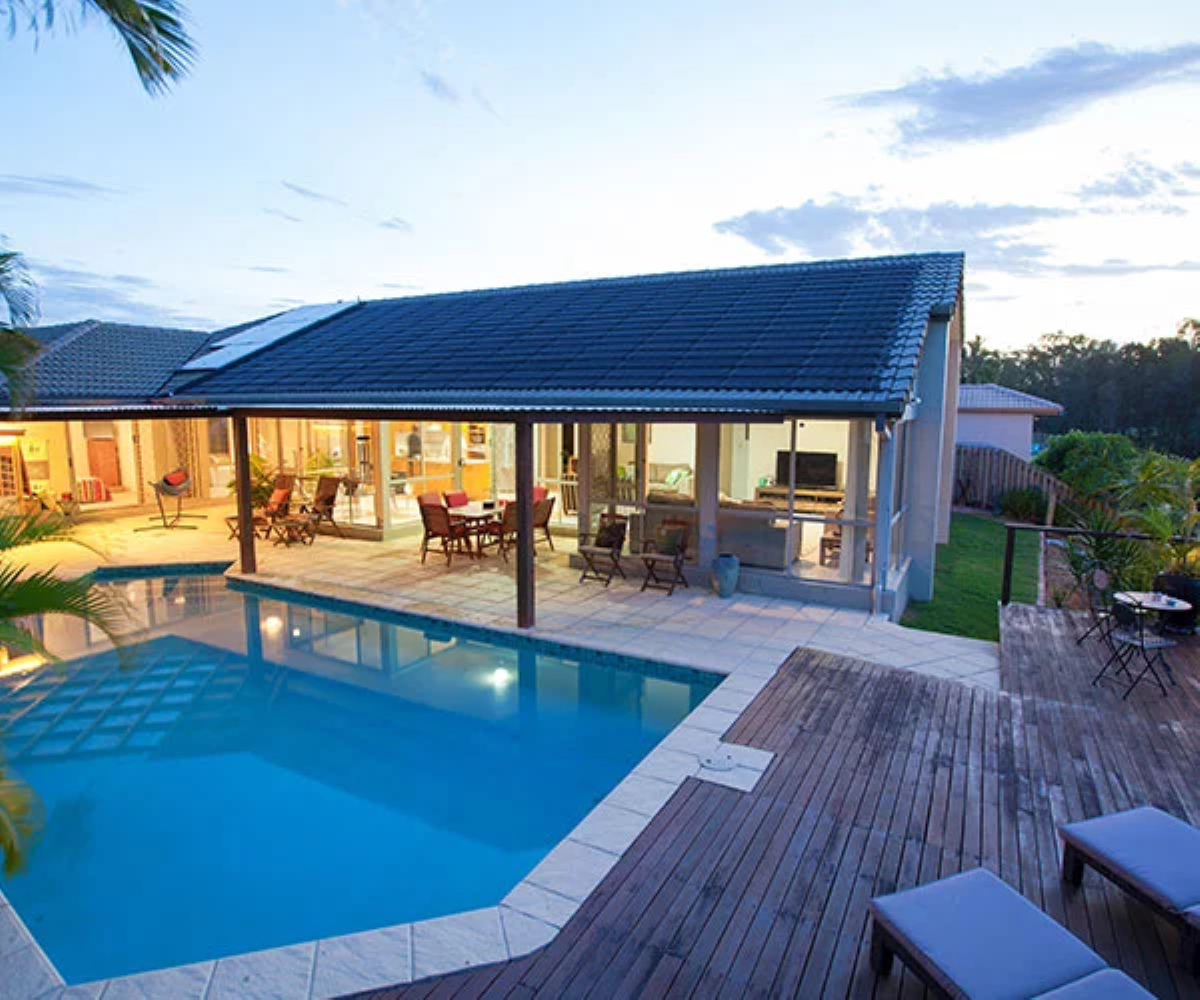 Truly Reliable Security
Thanks to the Infrared Motion Sensor the camera can also sense any heat from people, animals or cars, which will instantly turn on the spotlights. As soon as its spotlights are on, the camera triggers video recording and push notifications, which are sent directly to your smartphone (via the App – more on that coming up). The siren and spotlights can also be disabled for manual control via the app.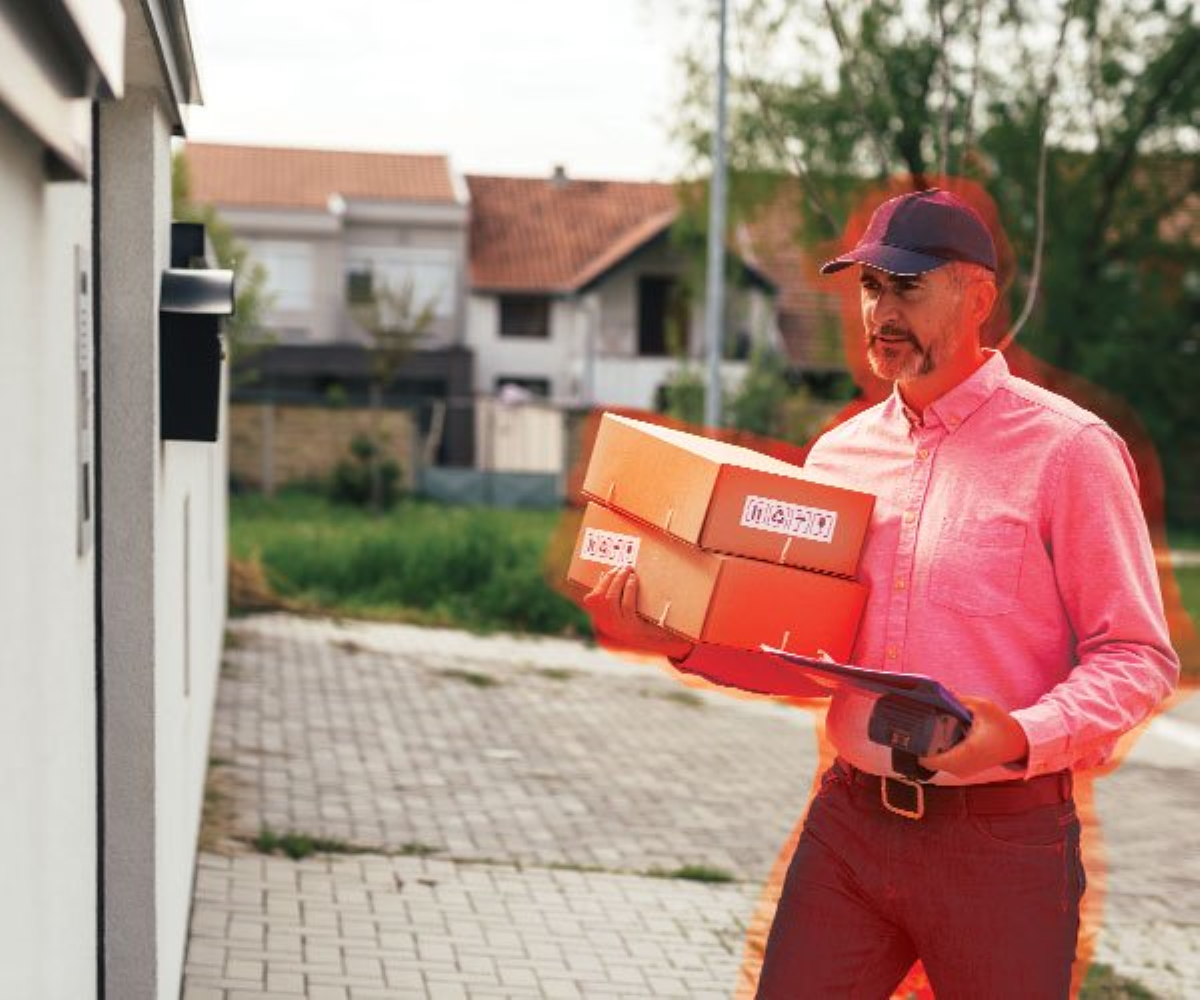 Thanks to its Color Night Vision feature you can easily identify colors of clothing, cars, and much more, while also acting as a powerful deterrent.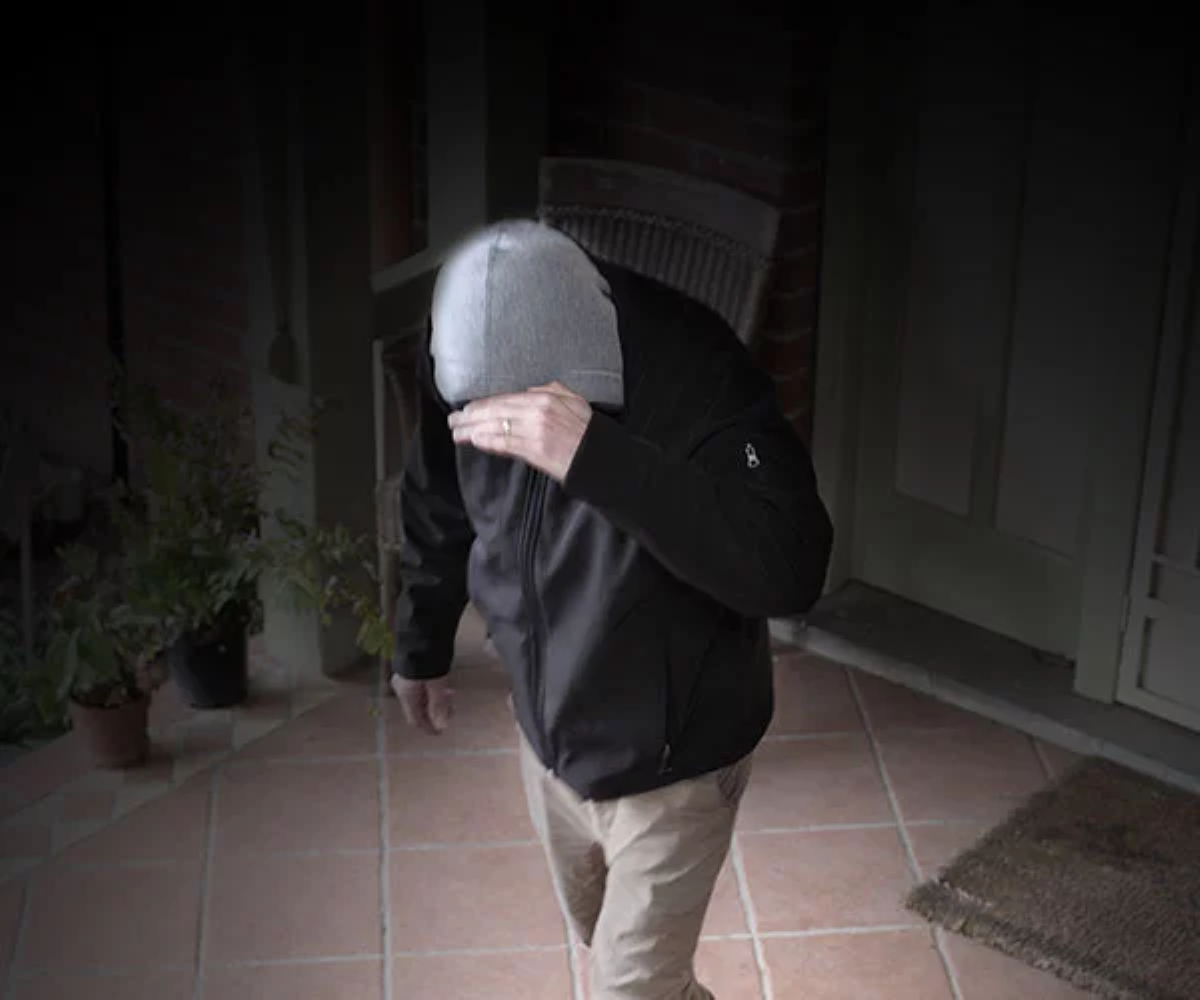 Built-In Microphone & Speaker offer a 2-Way Audio System
Thanks to the built-in microphone and speaker, you're provided with a 2-way audio system that you can use in many different occasions. This allows you to talk to any visitors, mail carriers, or suspicious people at your property. For potential intruders specifically, you can also sound the siren to scare them off.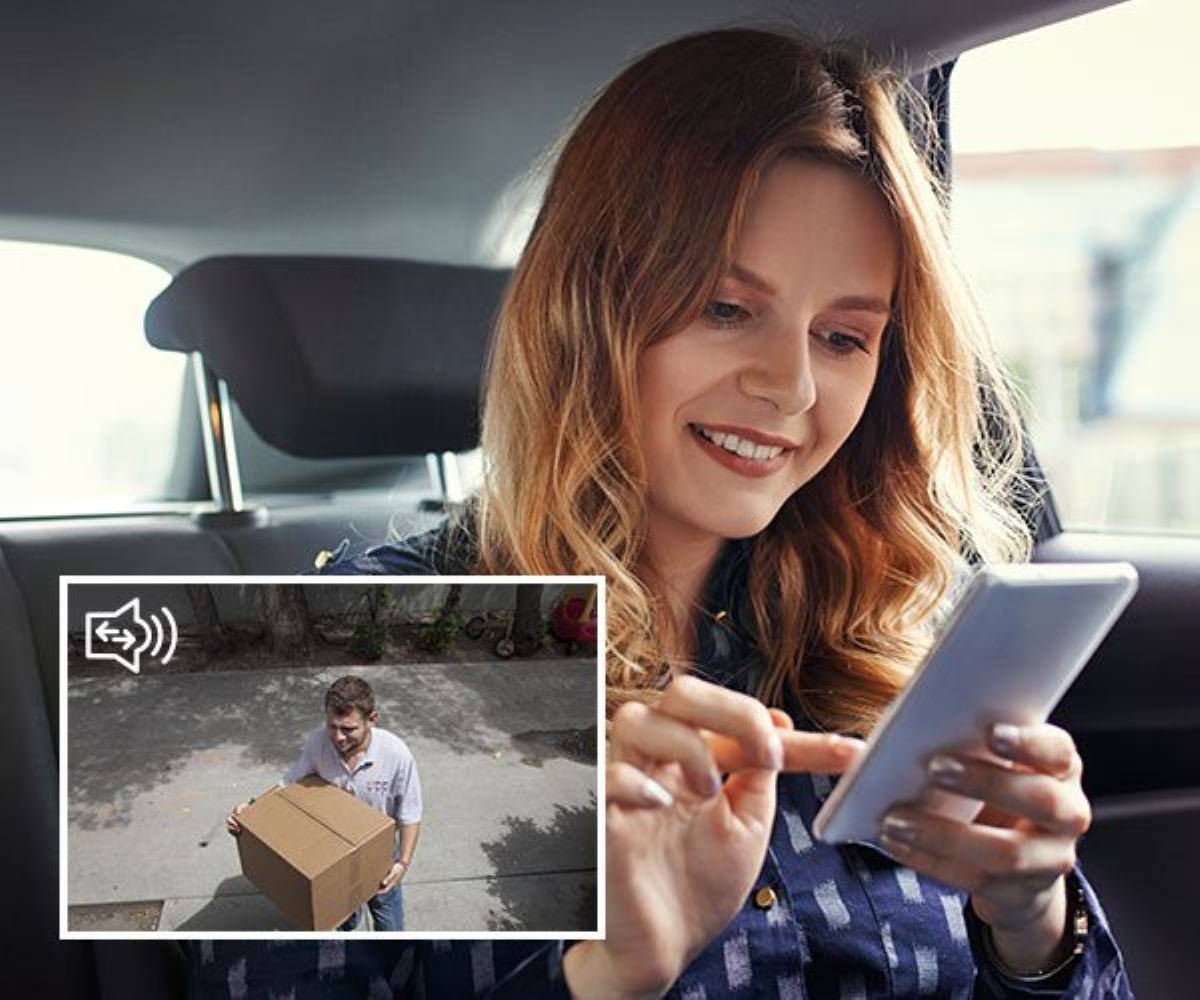 Voice Assistant Support
The Swann Wi-Fi Spotlight Outdoor Security Camera also supports voice assistants like Amazon Alexa and Google Assistant. This means you can enjoy hands-free security using voice commands, which will make the camera stream its HD video directly to some Alexa enabled devices such as the Echo Spot, Echo Show or 4K Fire TV or some Google Assistant enabled devices like the Chromecast and Google Home Hub.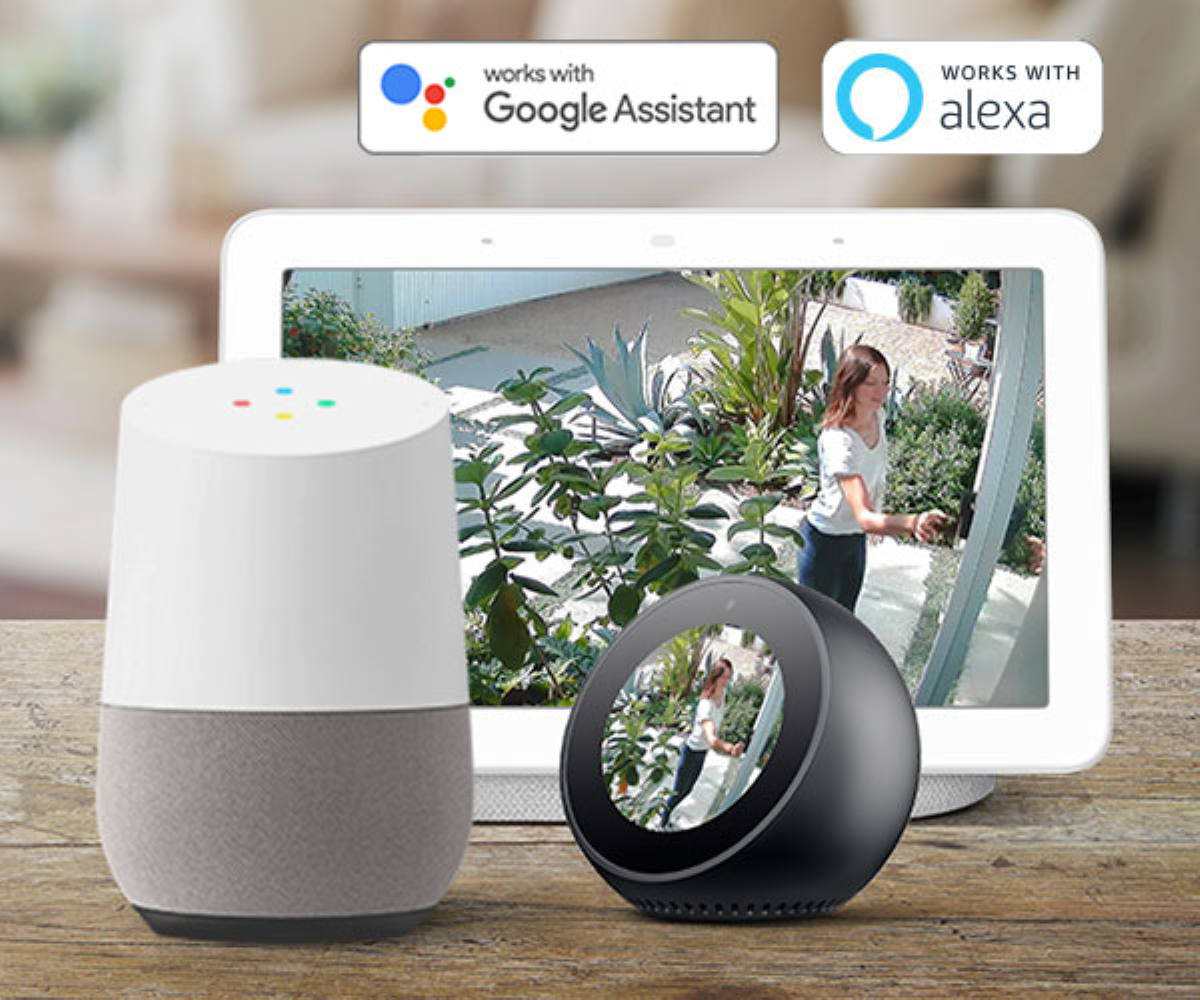 All you have to do is say something like "Show me the front door" or "Show me the backyard camera", and your voice assistant will do all the work, bringing up the camera view that you requested.
Cloud Storage
Thanks to Swann's secure Cloud Storage you'll never miss a thing. Video clips are saved for free to the secure cloud for 7 days, but there's also Internal Offline Back-up saving to the local memory for a maximum of 2 days.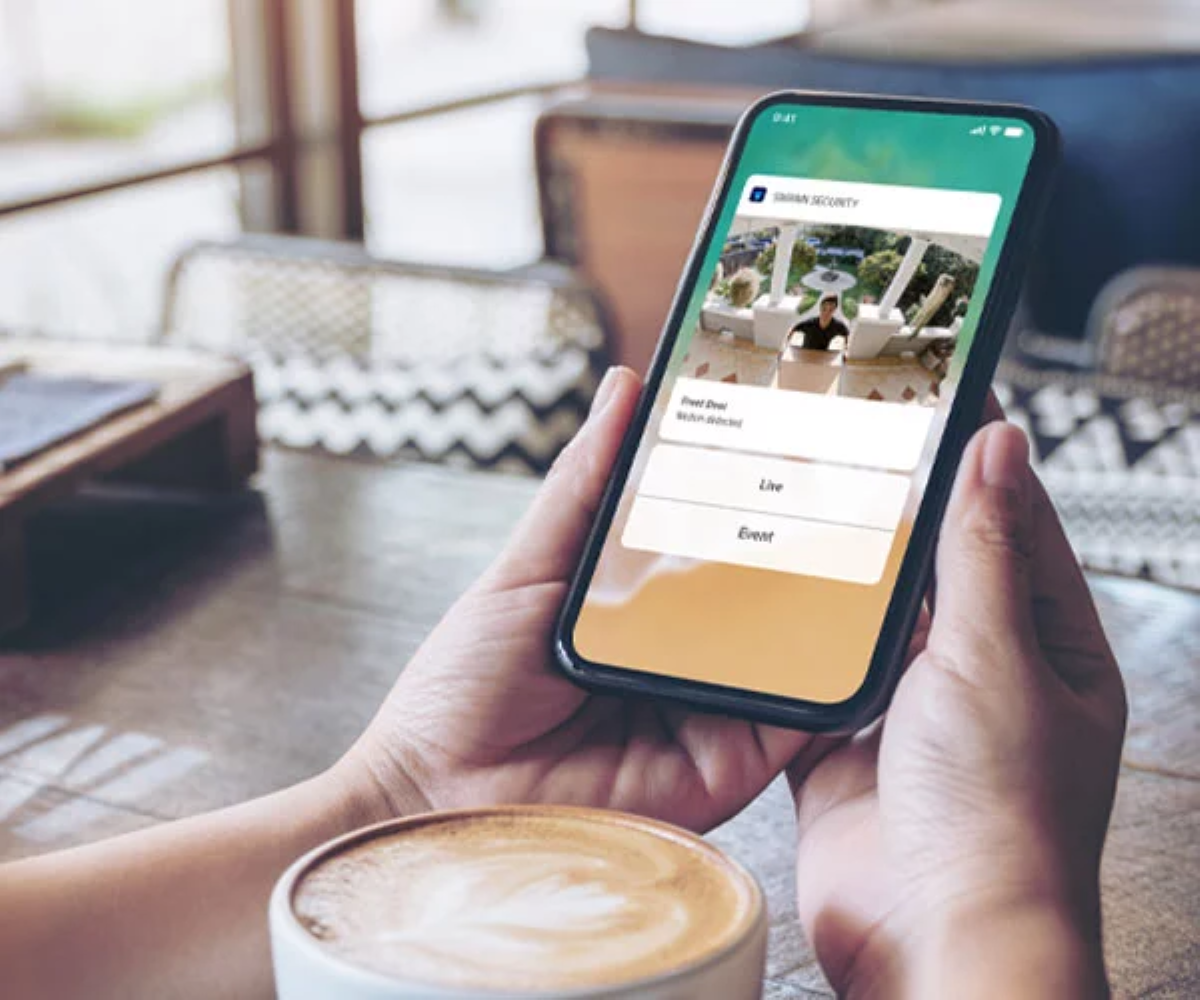 THE SMARTPHONE APP
You can use the Swann Security Smartphone App to further enhance your home security experience, which is available for free for both Android and iOS devices. The App supports multi-camera live streaming, which is great if you ever decide to expand your security by adding more Wi-Fi cameras, Smart Video Doorbells and even fully wired DVR or NVR surveillance systems.
Configuring the App is actually really simple, taking only a few steps and around 5 minutes of your time. The video embedded below shows exactly how to connect your camera to the App.
By using the App you can receive the previously mentioned push notifications that can be triggered by the camera's multiple security sensors.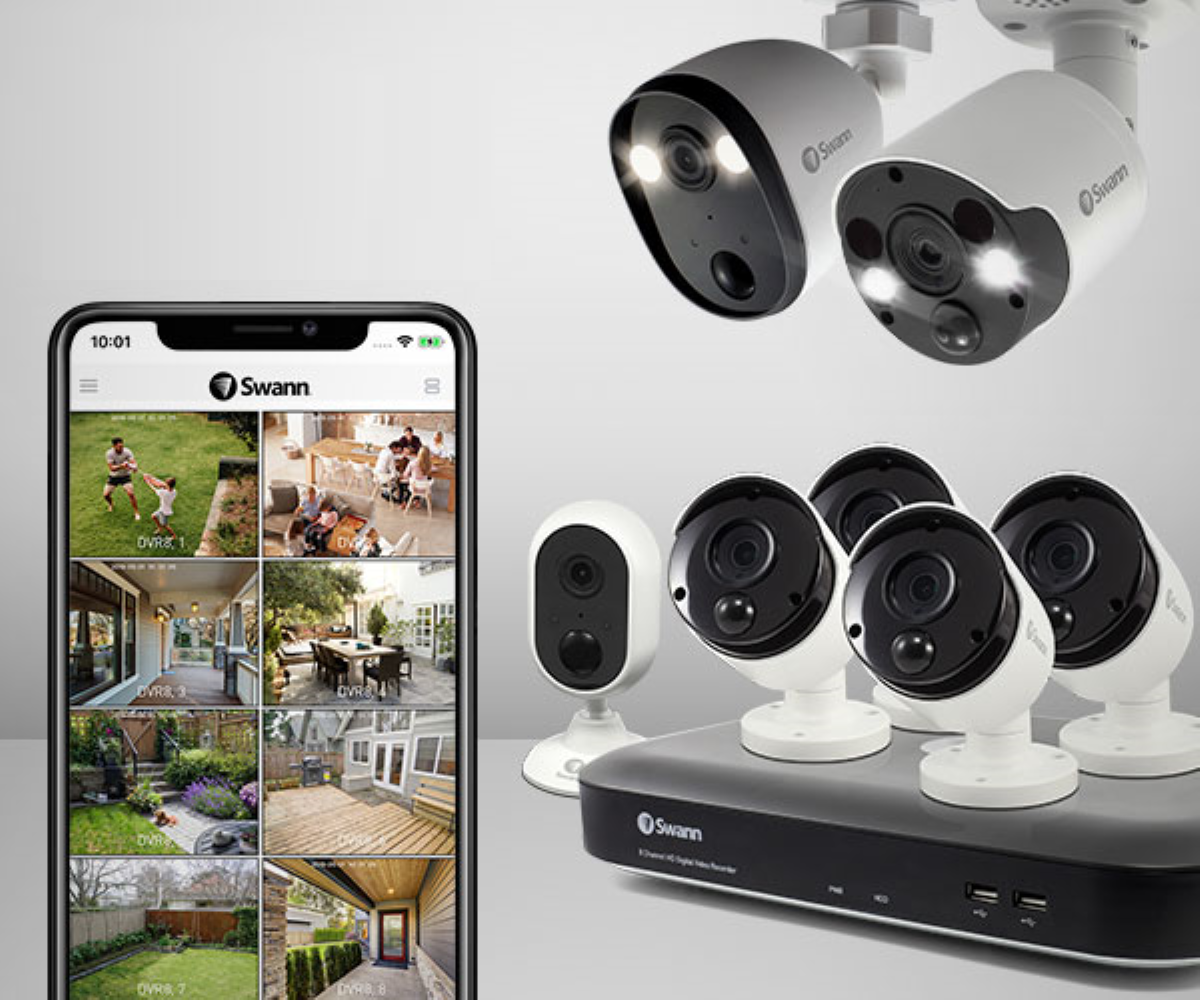 Not only that, but the App also lets you manage multiple cameras at once. There's an interactive dashboard where you can move all of your camera's video frames around, enlarge one of them (ex: Front Door Camera), and check each one at a time with just a click.
Lastly, after selecting a camera within the App, users can also take pictures of individual video frames, or even record a whole video, and all of these media files are then stored in the secure cloud. As the company says, that's "security made smarter".
FINAL THOUGHTS
The Swann Wi-Fi Spotlight Outdoor Security Camera connects wirelessly to your home network. This weatherproof outdoor spotlight wireless camera offers 24/7 Full HD 1080p Video with color night vision, comes equipped with two Bright 100 Lumens LED Spotlights, heat and motion sensors, a siren that you can use as an audio warning against intruders, and features 2-Way Talk.
This weatherproof outdoor wireless spotlight camera packs a ton of features. It's easy to install and super easy to use. Getting one of these to improve your home security is definitely a smart move. Its video quality is amazing, and that also goes for its color night vision, plus, the spotlights are so bright that no one will dare to make a move and try to break into your home.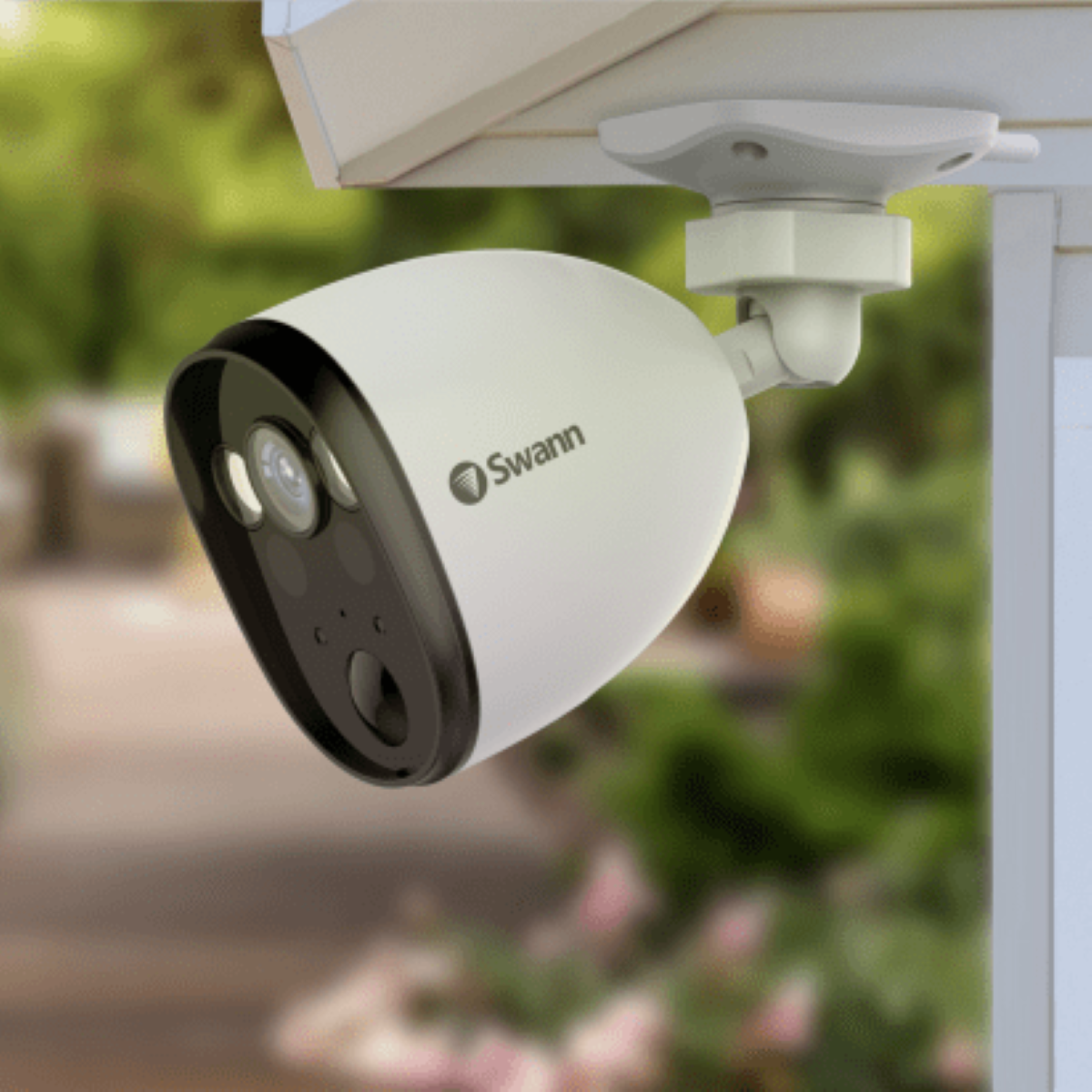 If you're looking to improve your home security with the Swann Wi-Fi Spotlight Outdoor Security Camera, each unit is currently priced at $150. You can get yours directly from Swann's shopping page, which you can access by clicking this link.