Preparing the perfect coffee has a lot to it – you need great beans, a good, strong pour, and the perfect temperature. While you crave for the perfect hot coffee, the common mug or coffee cup that you have at home keep you far away from it. This is where the Ember Mug 2 battery heated coffee mug comes in.
The Ember Mug 2 was released just a couple of months ago (October 16, 2019). This is Ember's (the company) second generation of smartphone-connected temperature-controlled battery heated coffee mugs. By connecting it to your smartphone (via Bluetooth LE) you can set and maintain the perfect temperature for your hot beverage of choice.
Let's have a look at everything the Ember Mug 2 has to offer.
DESIGN & SPECS
The Ember Mug 2 battery heated coffee mug comes in 2 different sizes – 10 oz. (295 ml) and 14 oz. (414 ml). The 10 oz model's base measures 4.3 inches in diameter (including the handle) by 4.2 inches tall (109.2 x 106.7 mm), and the top measures 3.3 inches (83.2 mm) in diameter. The 14 oz model's base measures 4.5 inches in diameter (including the handle) by 4.6 inches tall (114.7 x 117 mm), and the top measures 3.46 inches (88 mm) in diameter. Both mugs have the exact same base size (excluding the handle), which measures 4.4 inches (112 mm) in diameter.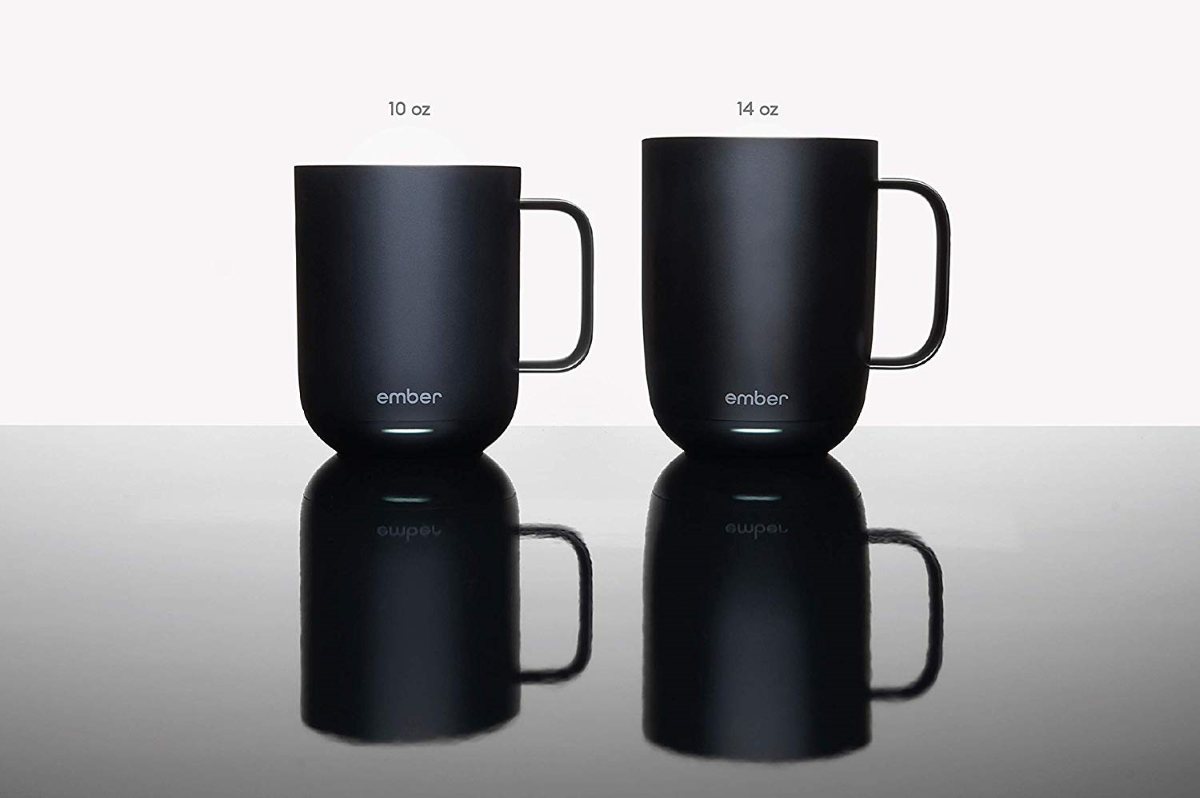 The Ember Mug 2 is a smart battery heated coffee mug that was designed for home or office use. However, this smart mug does more than just keeping your beverage hot. This smart mug is a smartphone-connected mug that allows you to set an exact drinking temperature. By controlling its temperature, you can ensure that your coffee is never too hot, and never too cold. This allows you to have your coffee at the exact temperature that you want.
The mug is made of an extremely high-quality stainless steel that's coated with ceramic (so that it maintains any temperature with ease) and features a mesmerizing soft feel when you touch it. Its handle is also very sturdy. You'll know this is a premium cup from the moment that you pick it up. The mug features an extremely minimalist design, which is what makes it an aesthetically pleasing cup. It's just gorgeous.
The mug also features a Smart LED that indicates when your beverage has reached your desired temperature. This makes it easy for you to know when your beverage has reached the perfect temperature, as well as if it's above the temperature you want, or if it's still too cold and needs a bit more time.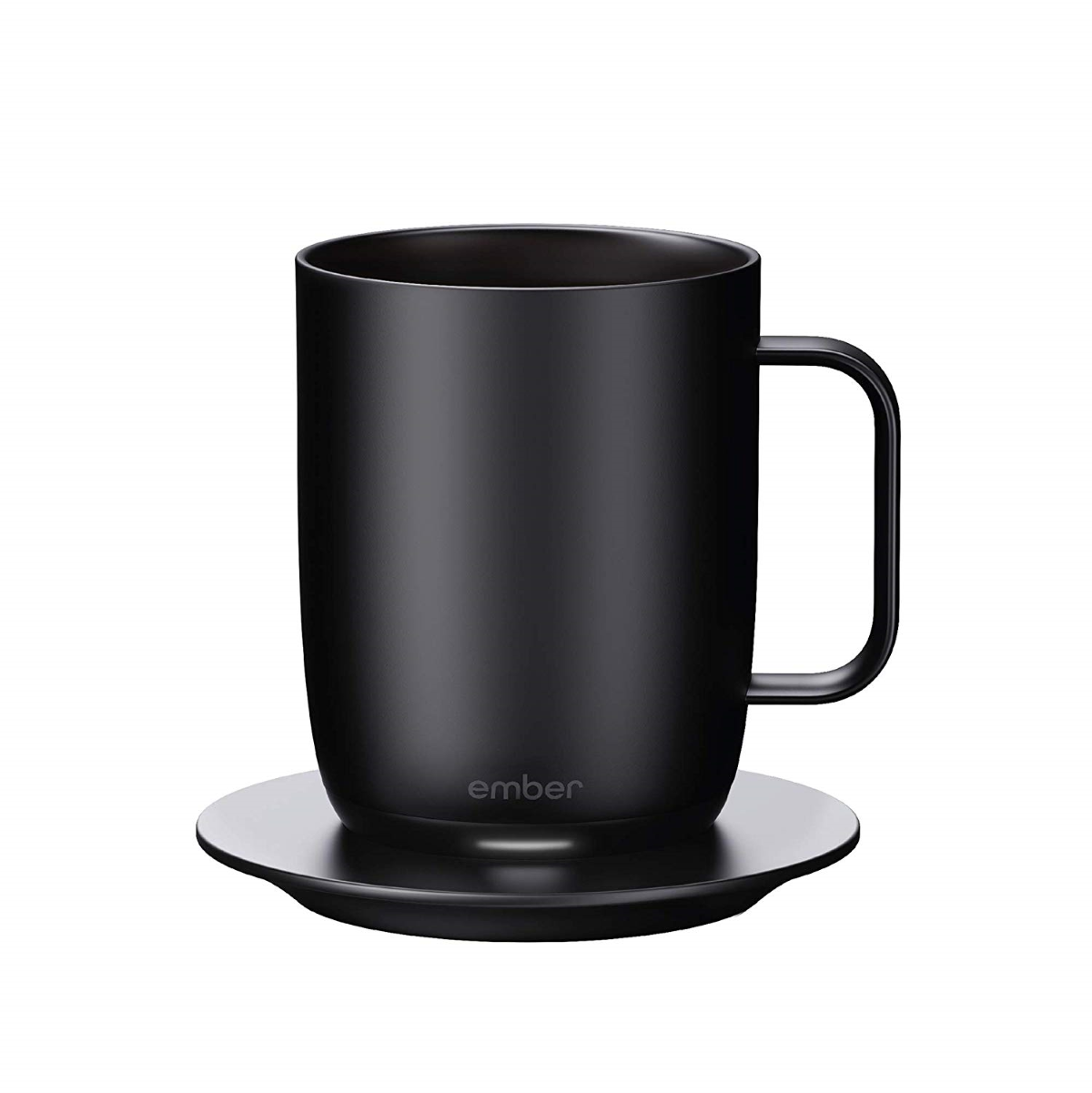 The LED will blink with a Blue color when you're in Bluetooth Pairing Mode and flash with a White color when your drink is warming or cooling to the desired temperature. Lastly, the LED's color is also configurable (more on that in the Features section).
While the Ember Mug 2 does come with a built-in battery that helps the mug maintain an exact temperature for your hot beverage of choice, that doesn't mean that cleaning it is an hard task. This smart mug is easy to clean – it is safe to hand-wash it, and the mug is also submersible up to 1 meter in water.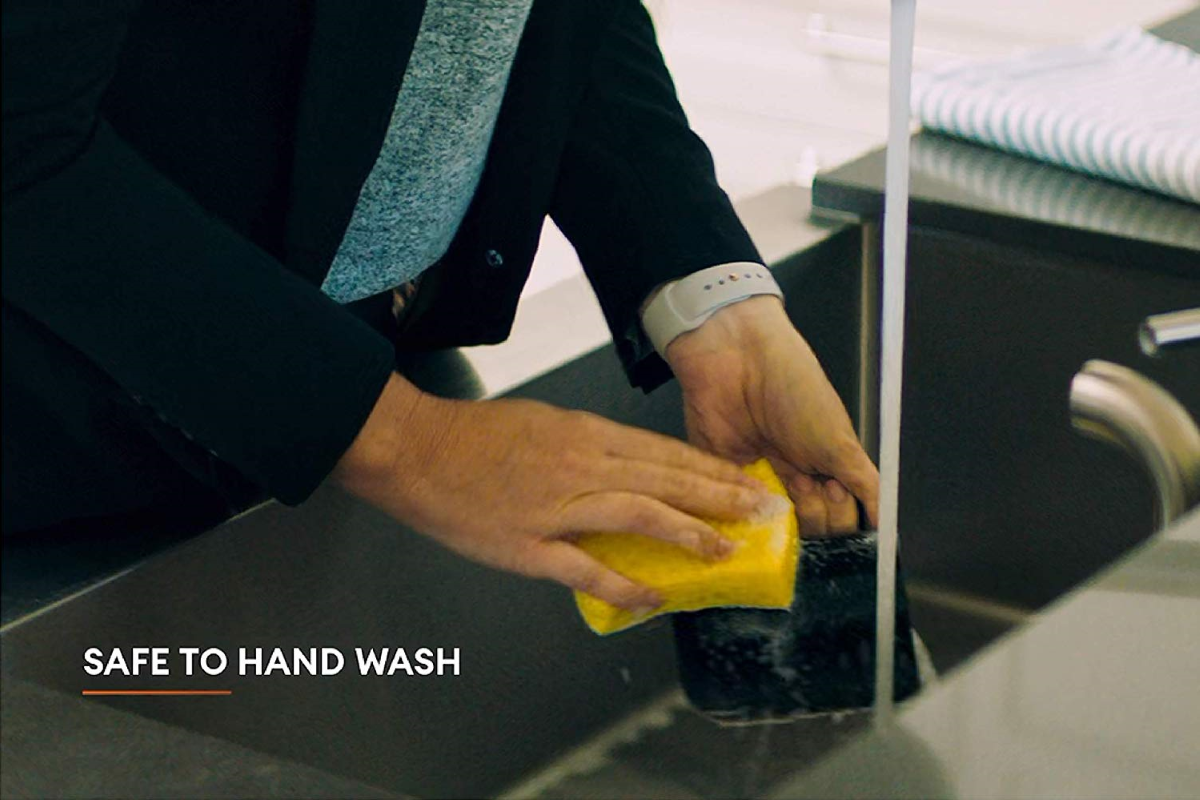 BATTERY LIFE – MAINTAIN YOUR BEVERAGE'S TEMPERATURE
As its name suggests, the Ember Mug 2 is based on the original Ember Mug, which was released many years ago. This second-generation comes with improved battery life. The 10 oz. offers up to 1.5 hours of battery life, while the 14 oz. model offers a maximum of 80 mins of battery life.
Having either model placed on the included charging coaster obviously provides infinite battery life, meaning 24/7.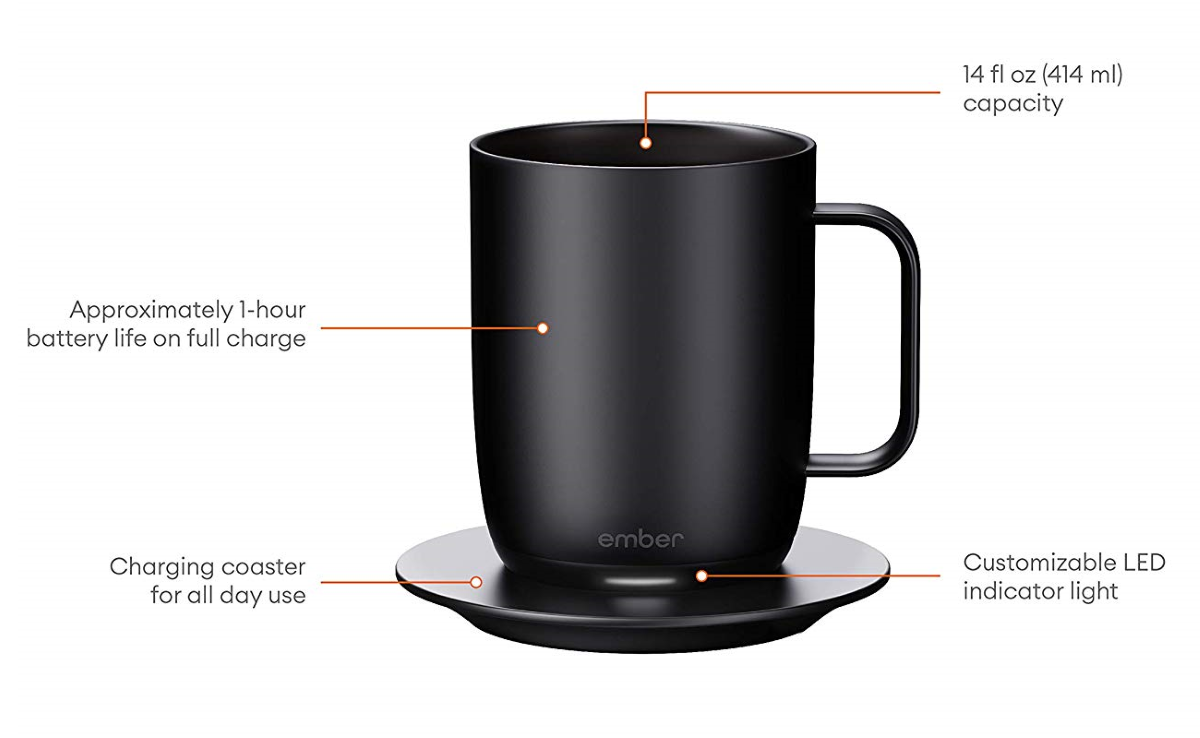 Additionally, the mug's LED indicator lets you know if your mug still needs to charge, as well as when it has finished charging. The LED will flash Orange while the mug is charging, and it will turn Green once the mug is fully charged.
WHAT'S IN THE BOX?
Within each package users will find: one Ember Mug 2 (of the selected size – either 10 or 14 oz.), an included charging coaster, and its power adapter.
FEATURES
CONTROLLABLE TEMPERATURE RANGE
The Ember Mug 2 works in a temperature range of 120°F – 145°F (50°C – 62.5 °C). After connecting the mug to your smartphone, you can use the Ember app to select a temperature for your beverage.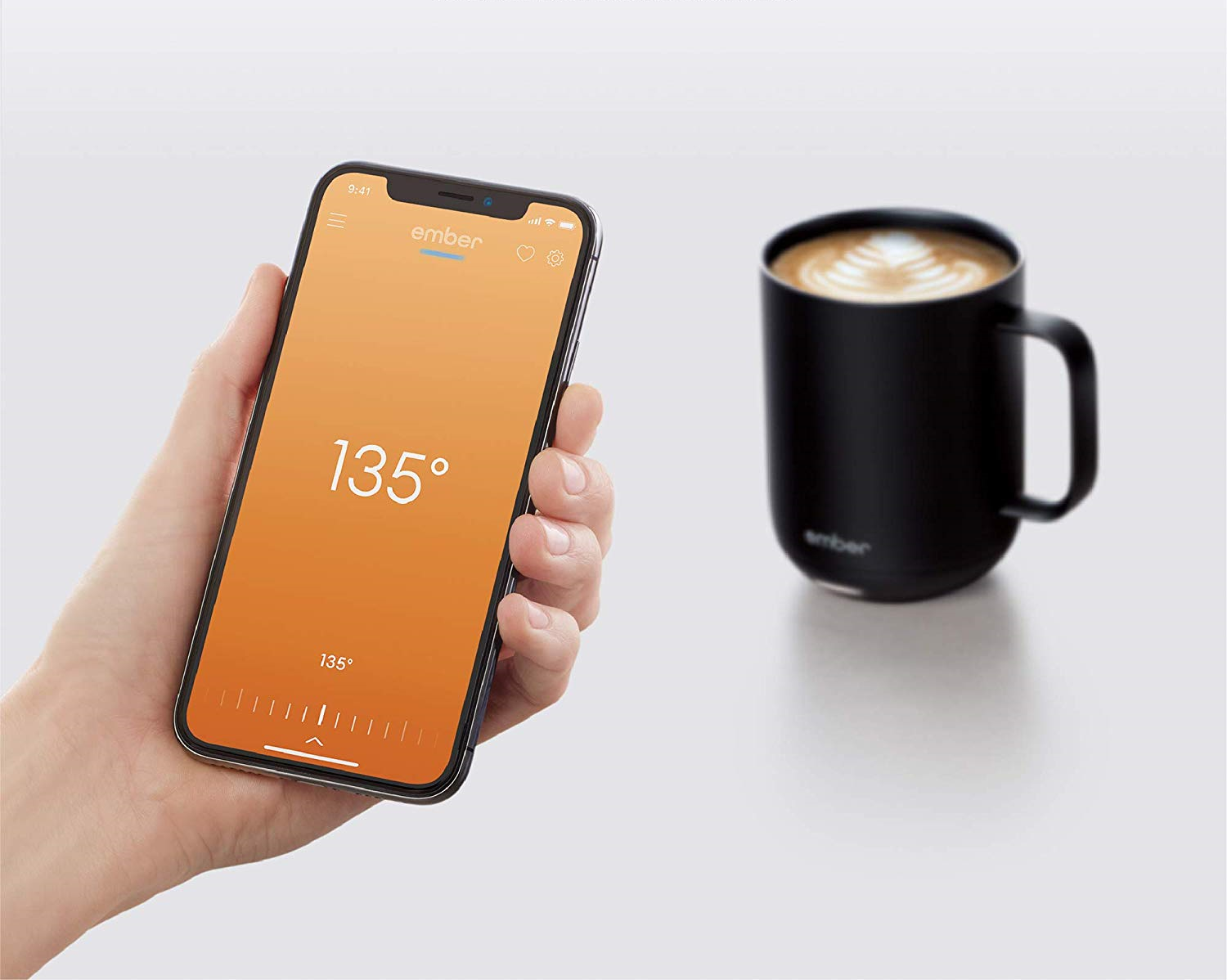 Auto Sleep
The Ember Mug also features an Auto Sleep function, allowing the mug to sense when it should automatically turn On and Off.
THE SMARTPHONE APP
The Ember App is free to download for both Android and iOS devices, and it is actually pretty slick.
The Ember App allows you to set your temperature, as well as customize presets for your favorite drinks. The App also lets you receive smartphone notifications when your desired temperature is reached and even lets you personalize your mug's LED.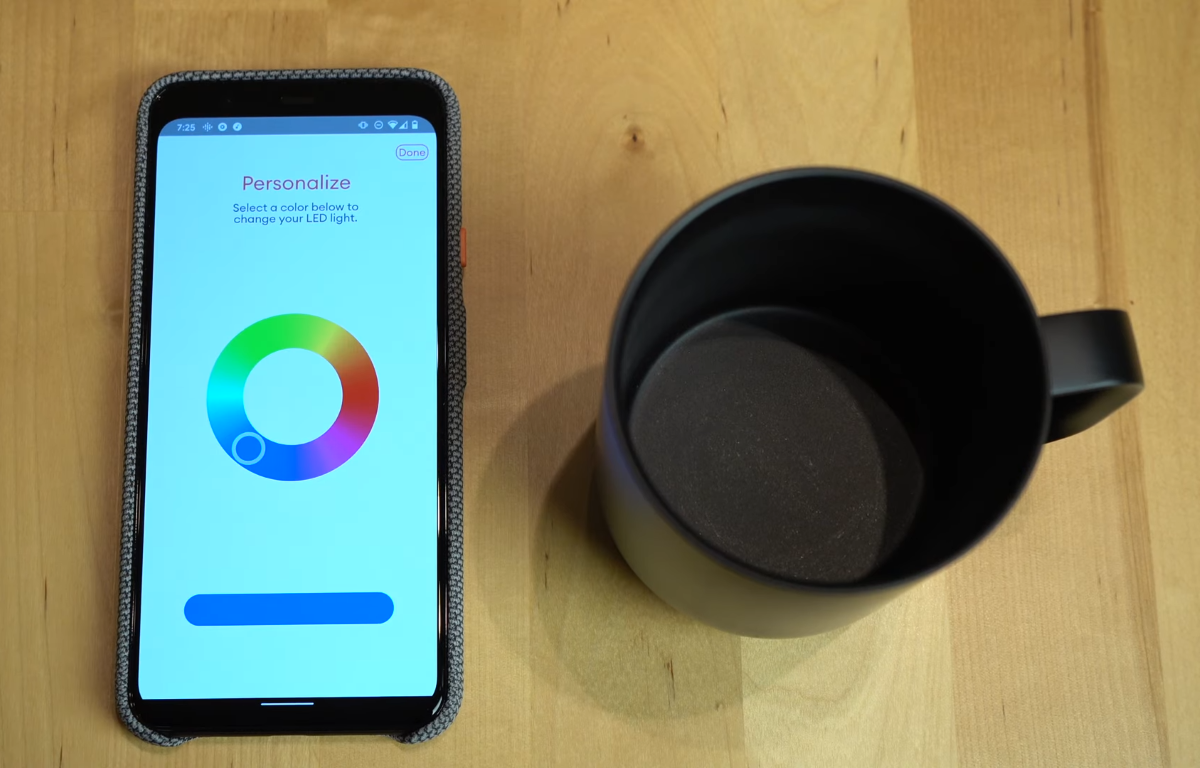 Personalizing your mug is extremely fun, as well as extremely useful if multiple member of your family own different Ember Mugs. By using the App, each person can select a different color for their personal mug. This way your whole family or group of colleagues at the office will easily know who owns which mug.
Furthermore, the App also offers recommended temperatures for specific drinks, includes a tea timer, and even some recipes that you can try for yourself.
FINAL THOUGHTS
The Ember Mug 2 is the perfect mug to keep your favorite hot beverage as warm as when you prepared it. It's a great mug for coffee and tea lovers and it certainly slows things down. With it you can enjoy more of life and worry less about having to drink your beverage at a fast pace to prevent it from getting cold.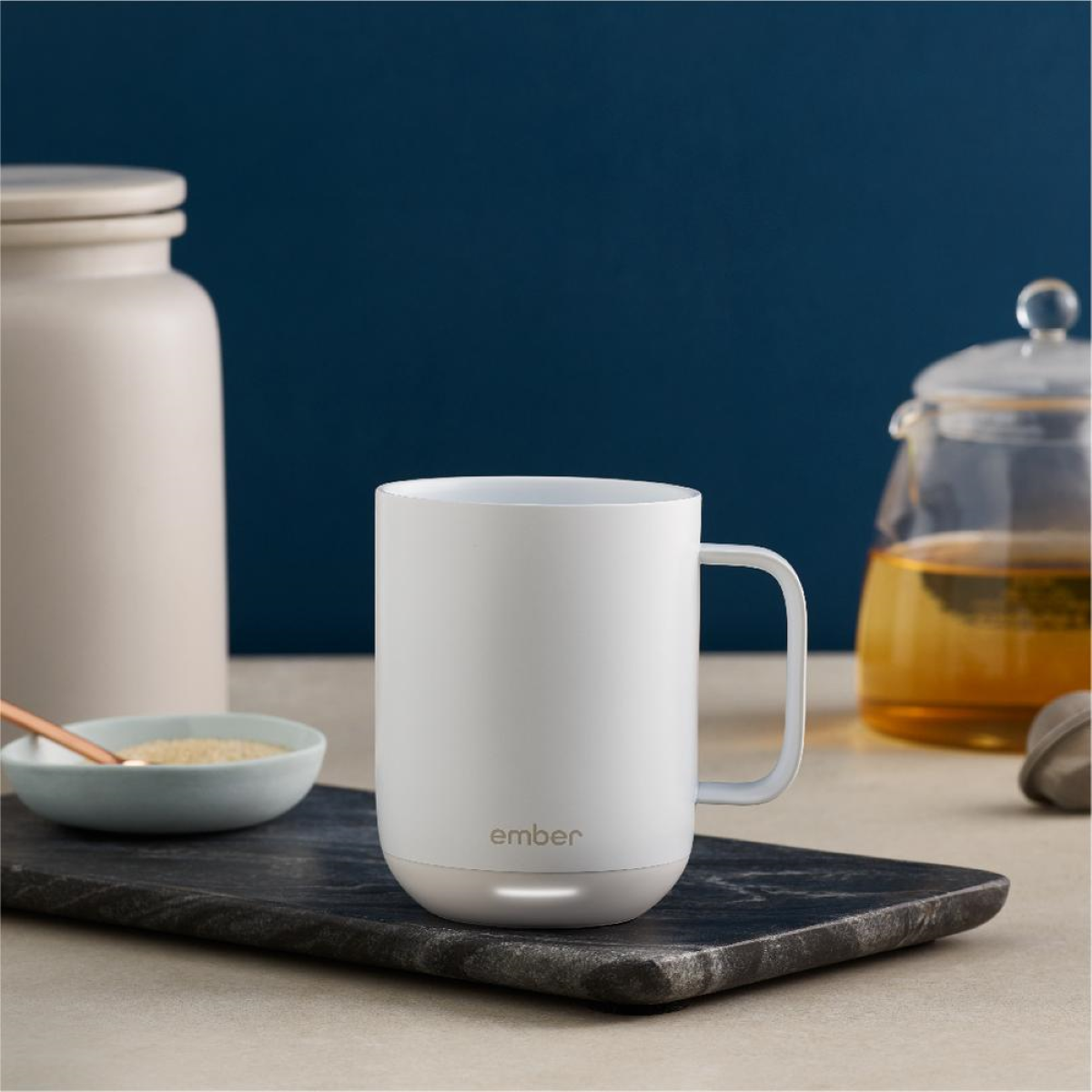 As stated before, the Ember Mug 2 is available in 2 different models: 14 oz. and 10 oz. The 10 oz. model is available in 2 different colors (Black and White), while the 14 oz. is currently only available in Black.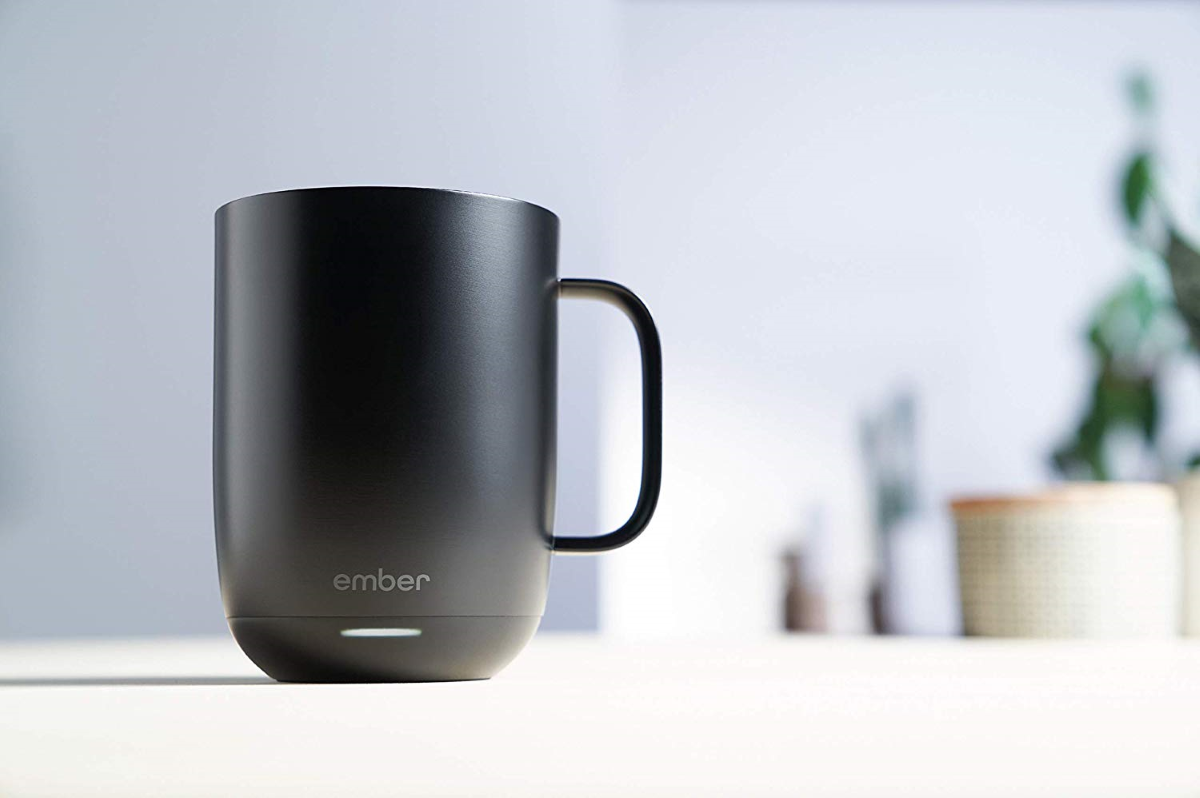 If you're interested in getting the Ember Mug 2 Connected-Heated Mug, the 10 oz. model costs $100 (no matter what color you pick), and the 14 oz. model is priced at $130. You can order yours right now, directly from Ember's official website, which you can access by clicking this link.