If you're looking for a safe and smart way of video recording any road incidents so that you can have legitimate video evidence that you can present at any time, then you should check out the Nexar Beam Dashboard Camera.
The Nexar is a fully connected Dashboard Camera system that uses AI technology to automatically detect and record incidents on the road and save the footage to your smartphone.
Let's take a look at the Nexar Beam Dash Cam and check what it has to offer.
DESIGN & SPECS
The Nexar Beam is the perfect dashboard camera for everyday drivers. This is the smallest Nexar car camera available, and it was designed to be cleverly hidden behind your car's rearview mirror. The camera features a sleek and compact design that makes it easily concealable behind your rearview mirror.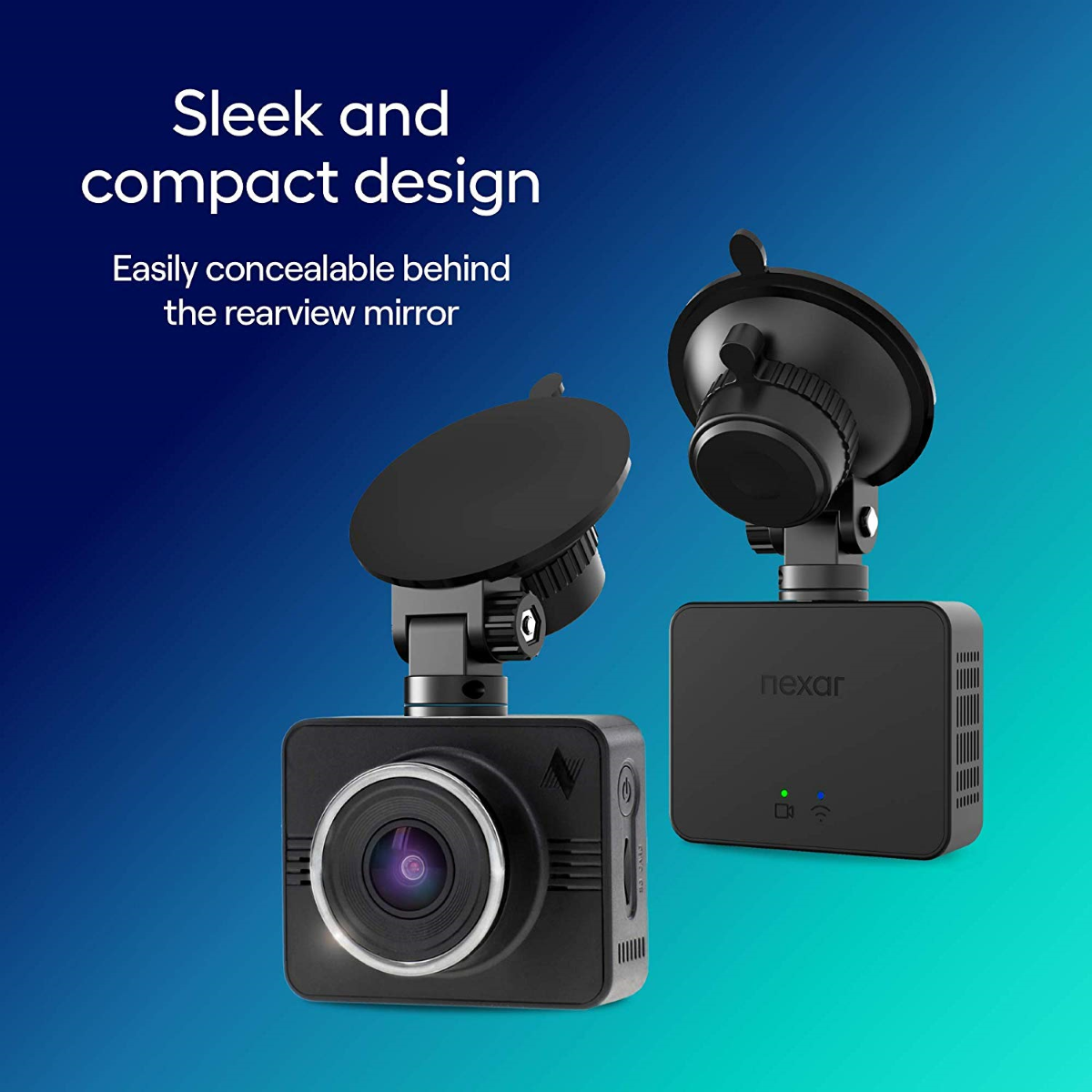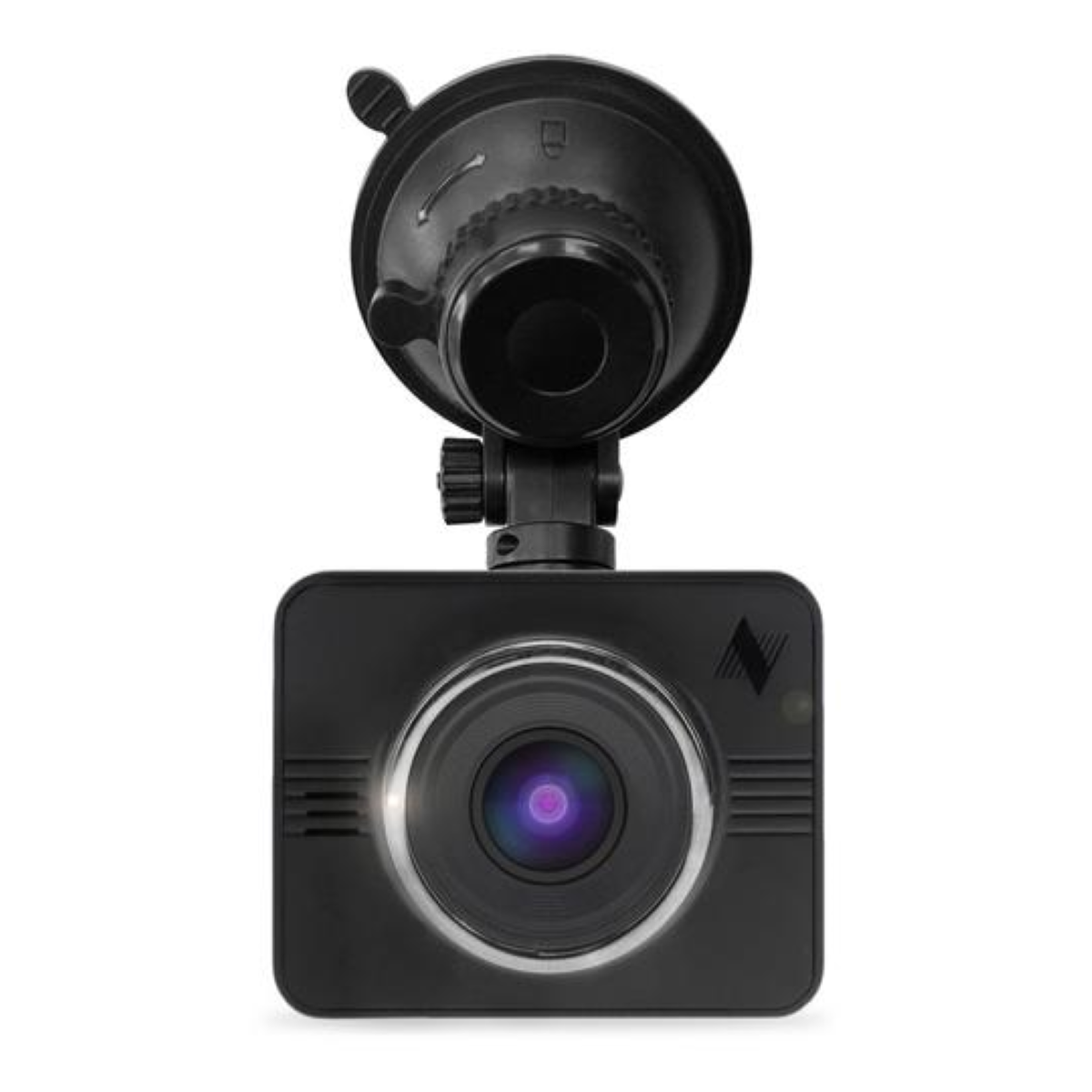 The camera comes equipped with a 155° wide-lens and records high-quality video in Full HD 1080p quality, during both day- and night-time. The dash cam is also equipped with advanced G-sensors and is provided with a free 32GB SD card for loop recording.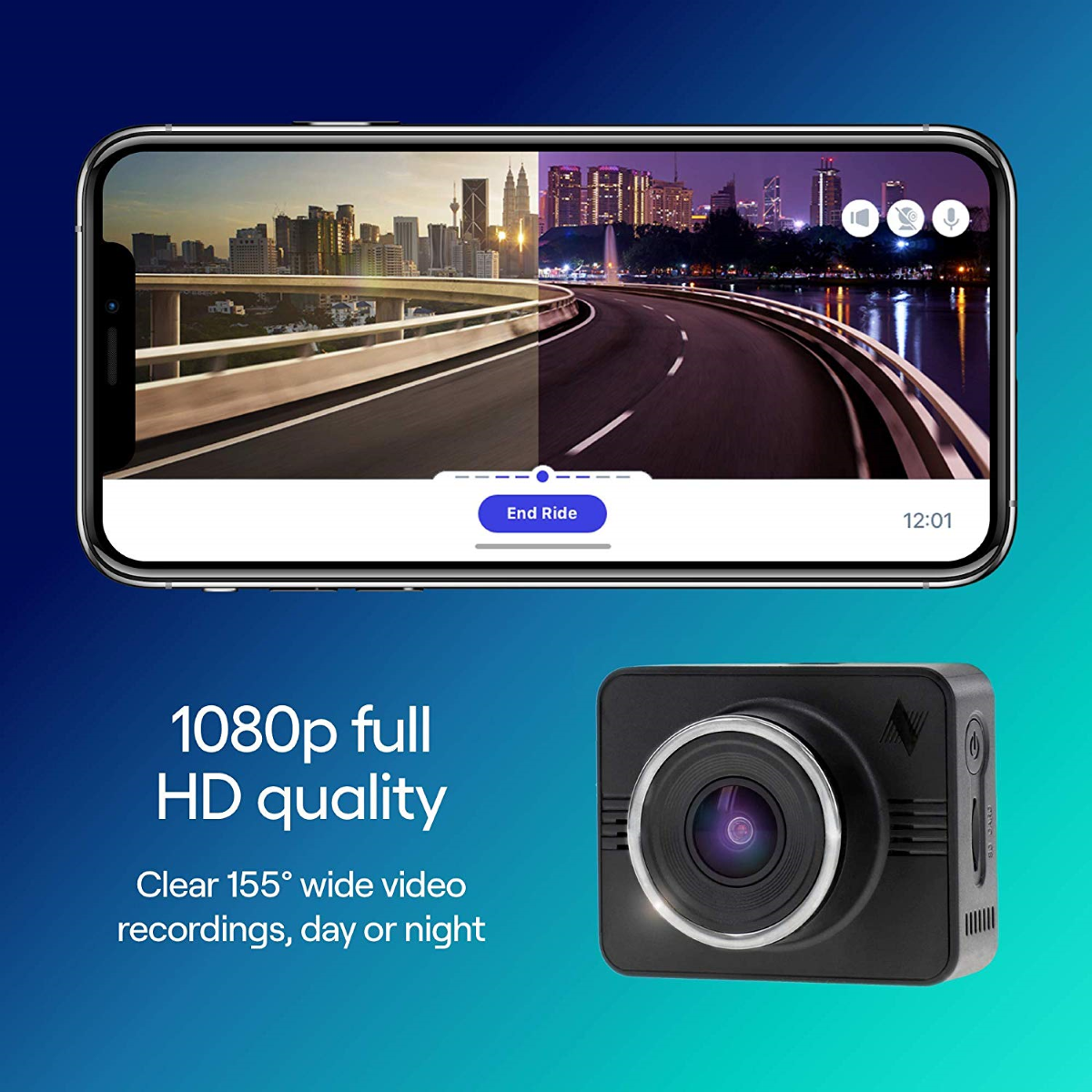 The Nexar Beam is compatible with the iPhone 7 and above, the Galaxy S/Note 8 and above and all Google Pixel(s) smartphones.
WHAT'S IN THE BOX?
Inside the package users will find: one Nexar Beam Dash Cam, a Suction cup mount (car attachment), a USB Car Charger, an included  9.8 ft. USB Power Cable, an Installation Tool with some included cable clips, and the free 32GB SD Card.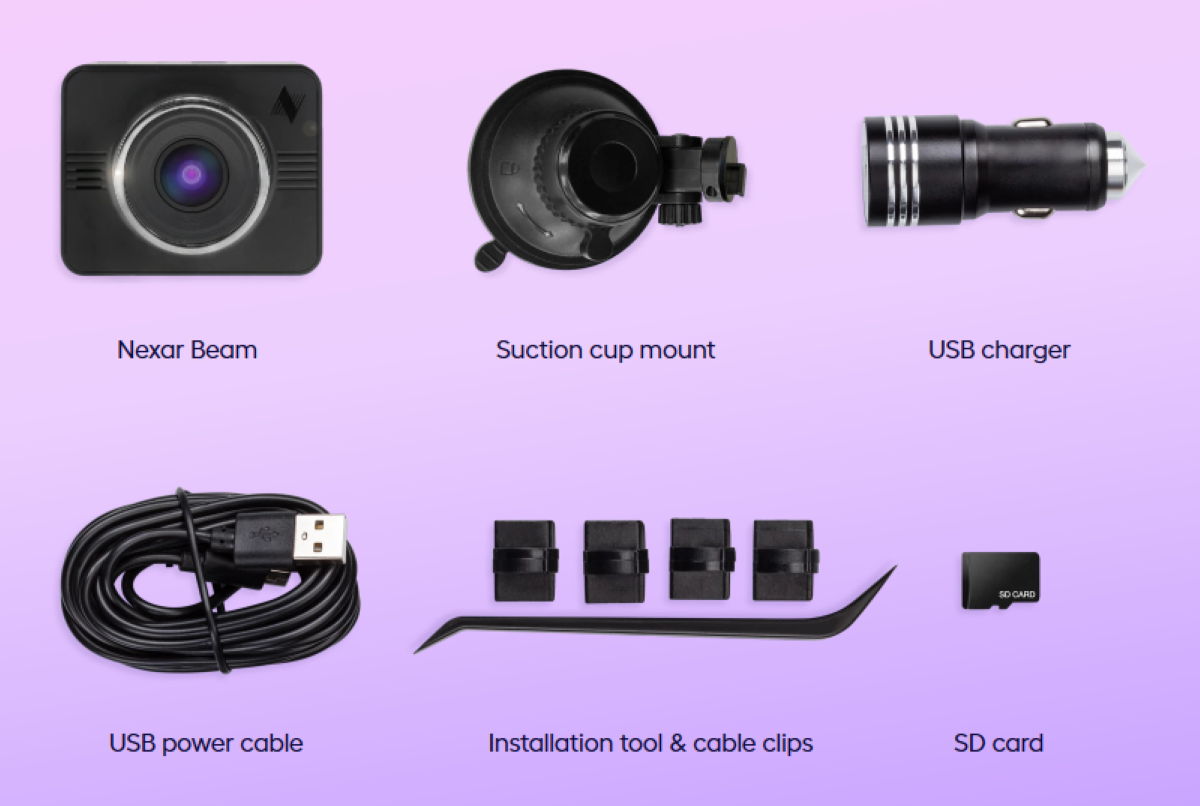 EASY INSTALLATION
Thanks to the included Installation Tool and cable clips, installing the Nexar Beam camera is extremely easy. Installing the dash cam will take you a maximum of 5 minutes and no expert skills are required.
Check the video embedded below to see how to install your Nexar Beam dashboard camera.
FEATURES
Instant Evidence via the Nexar App
The Nexar Beam dashboard camera only works after you pair it with its Smartphone Companion App (the Nexar App). The dash cam seamlessly streams live footage to your phone every time you drive, so when needed, video evidence is just a tap away.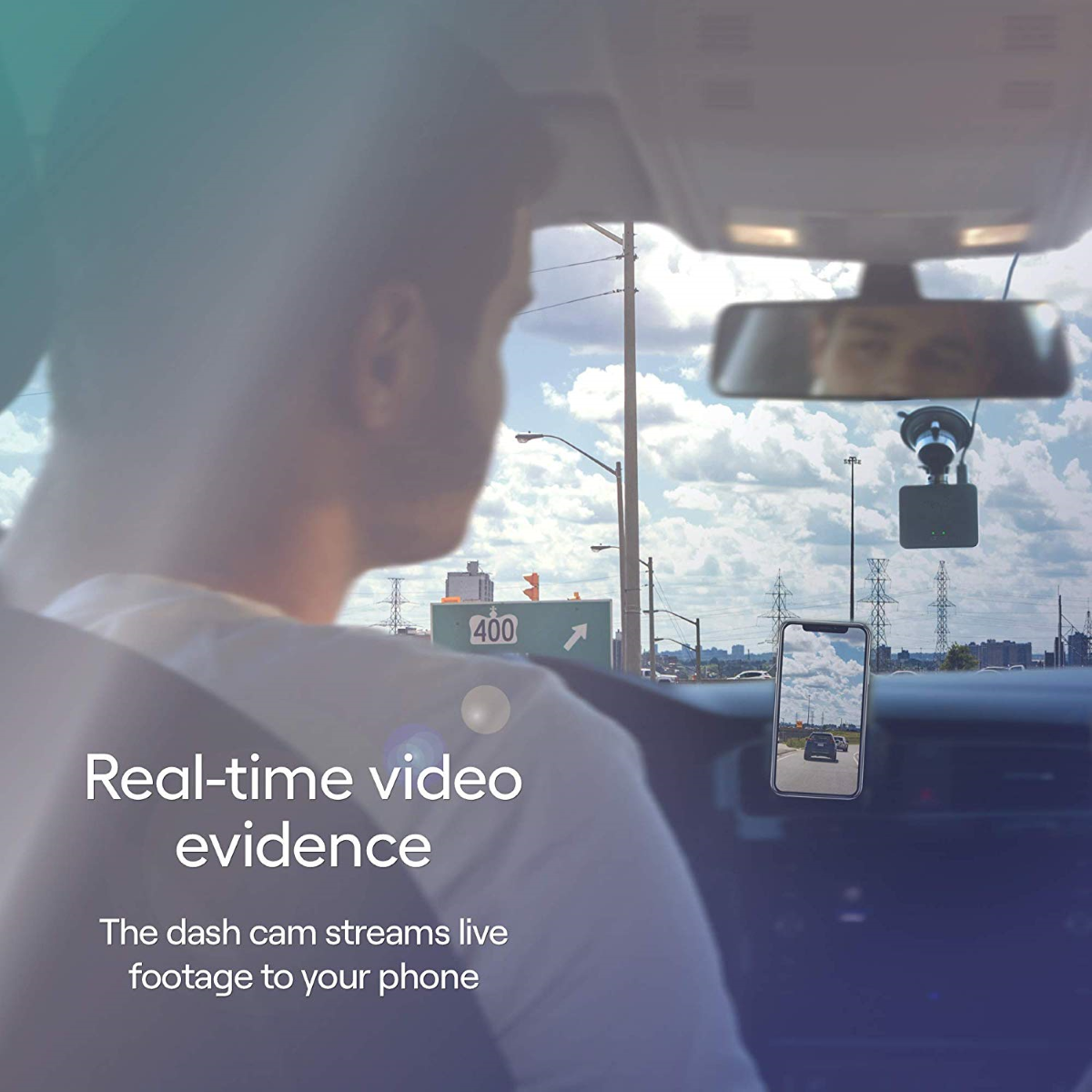 The Nexar App also runs in the background, which means that you can always use other apps on top of it while you're driving – like GPS navigation Apps for example.
Smart Detections & Free Cloud Storage/Backup
The camera also features smart technology that makes it capable of detecting any critical situations on the road (like crashes or sudden brakes) which are then saved as short clips on the Nexar App.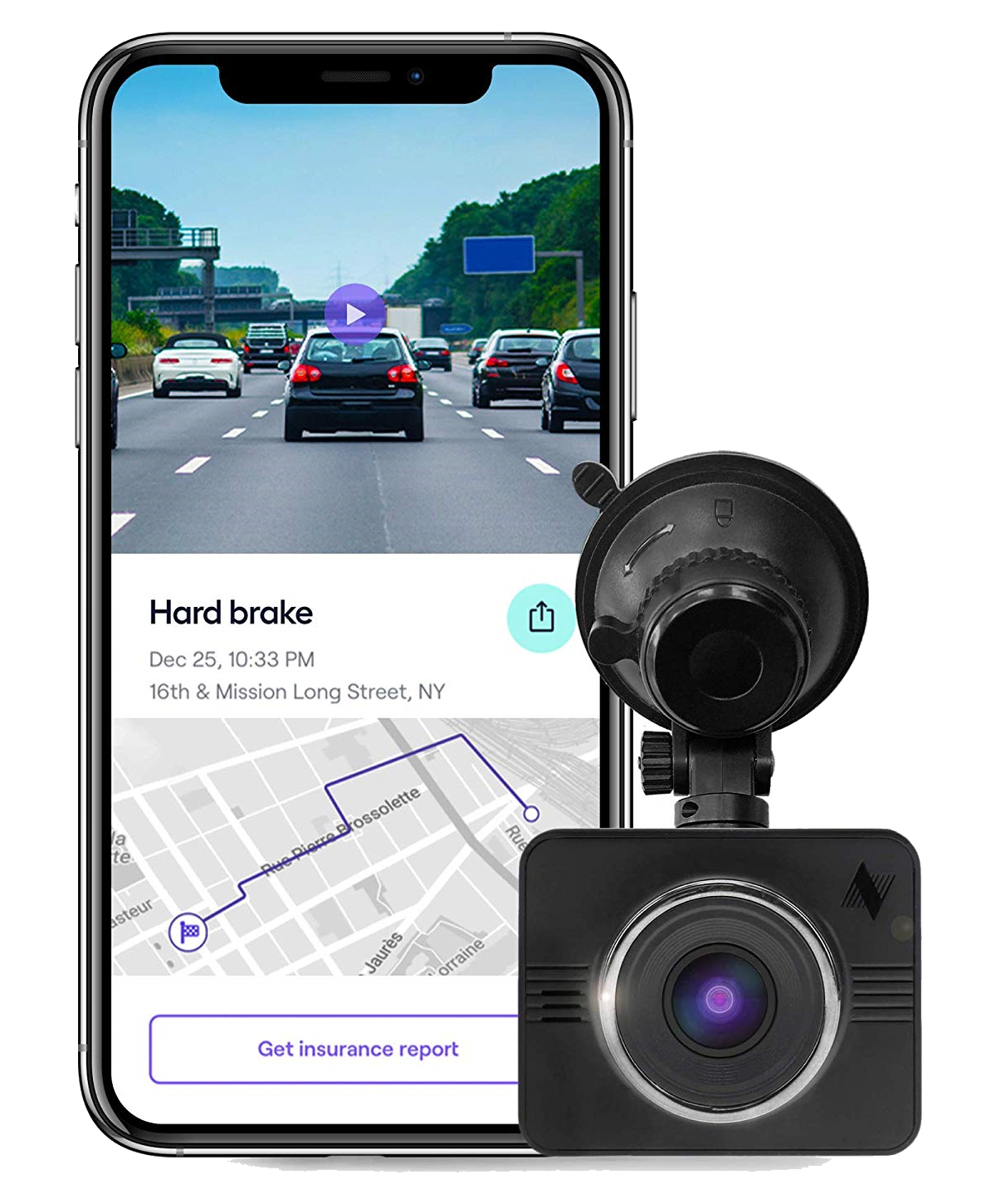 These clips are also automatically backed up to your unlimited Nexar cloud account (as a cloud backup), which is provided for free with every Nexar car camera.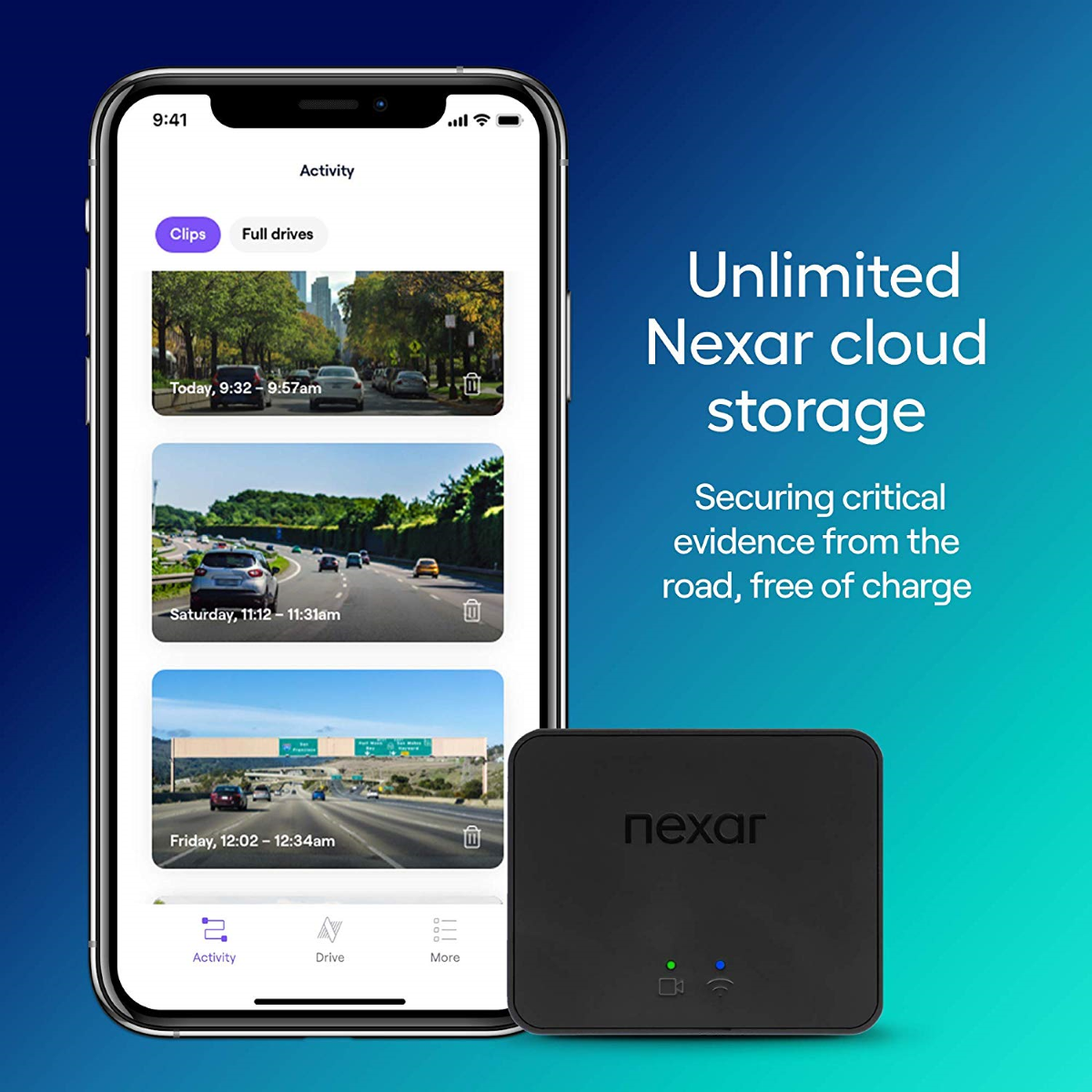 Extensive Post-Collision Reports
Lastly, with a single tap of a button the Nexar can create detailed post-collision reports that save you time, money and unnecessary stress whenever you have to deal with insurance claims.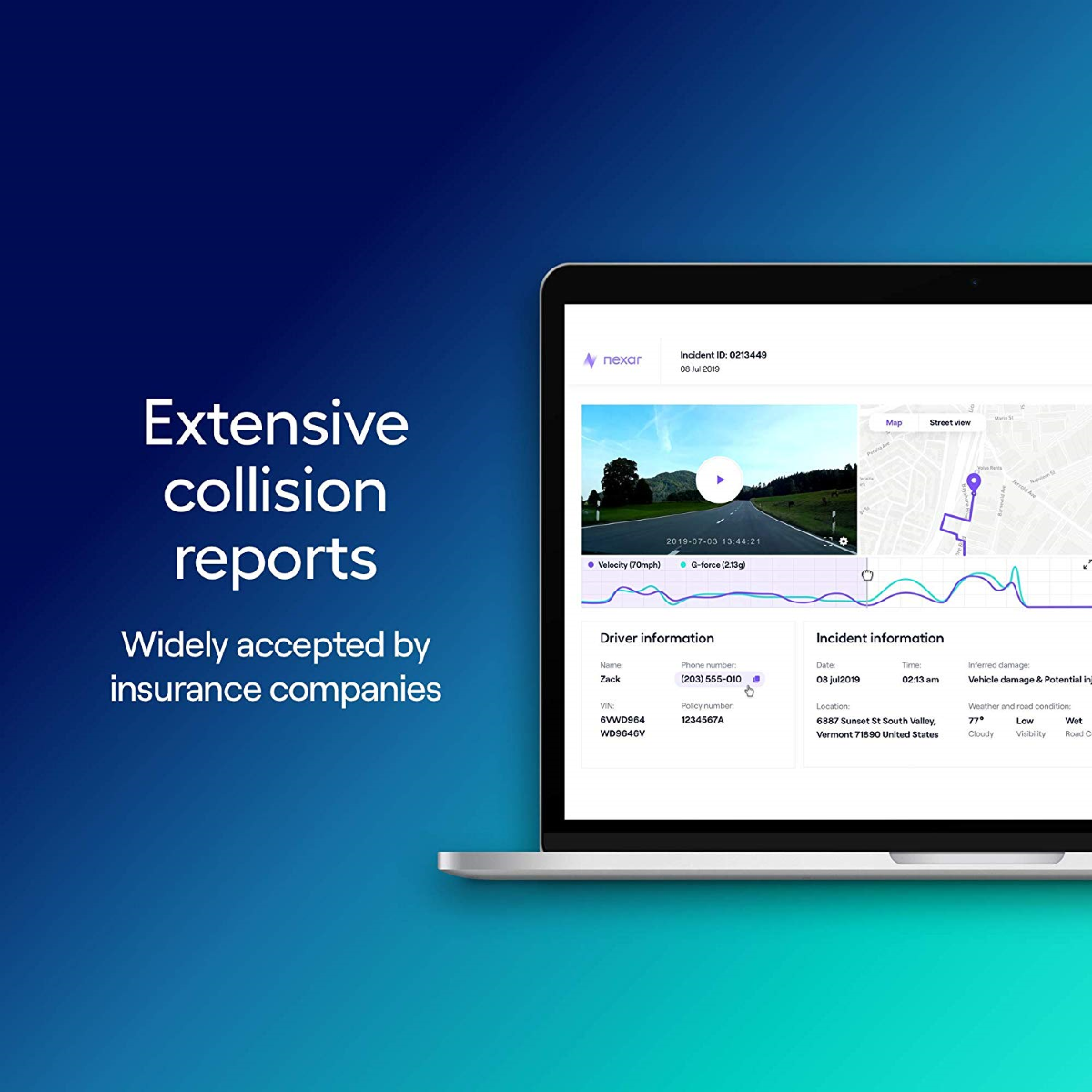 The created Nexar report will summarize all the key information from any crash that you participate on, including dash cam footage, driving speed, g-force impact and map location. This is probably its most useful feature, which is also widely accepted by many different insurance companies.
FINAL THOUGHTS
The Nexar Beam Dash Cam is your extra pair of eyes and ears on the road. With it you can transform any regular car into a smart car. This way, you're offered the world's first safe-driving network, simply known as Nexar.
This dashboard camera uses AI technology to automatically detect and record incidents on the road, saving the footage to both your smartphone and the Nexar network (via its cloud storage). This way you can record your ride and get real-time road alerts about hazards and incidents nearby.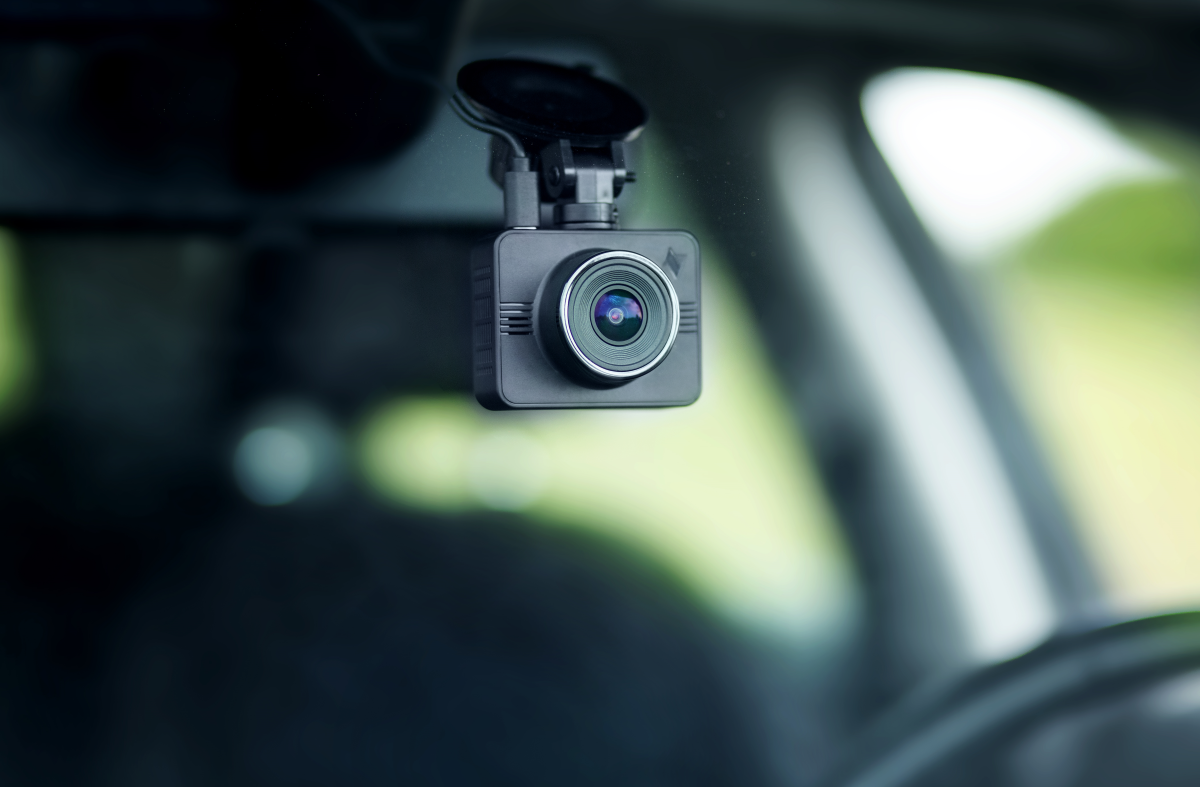 The saved video footage can always be used in the future as legitimate video evidence that can support your claims, and it is widely accepted by most insurance companies. The Nexar Beam Dash Cam allows you to stay connected and ahead of any road incident, which ultimately lets you stay safe and always be in sync.
If you're interested in getting it, the Nexar Beam Dash Cam is currently priced at $78, and comes with a 1-year warranty. You can get it right now by accessing Nexar's official website, which you can do by clicking this link.