Starting from today you'll never need access to a Nintendo console or a Smartphone App ever again to play fun Pokémon Games. Just a couple of hours ago Facebook Gaming launched exclusive Pokémon Games for their Facebook Gaming Platform.
The two new games are called Pokémon Tower Battle and Pokémon Medallion Battle.
Pokémon Tower Battle is available worldwide, putting two players against each other. This specific Pokémon game is played by turns. Each player takes a turn where they have to drop a Pokémon out of the sky – following the same mechanic of dropping Tetris blocks in the famous Tetris game. Each player tries to build a stable tower while dropping Pokémons during his/her turn. If a player knocks his/her tower over while taking a turn or a Pokémon falls off the platform, then that player loses the game.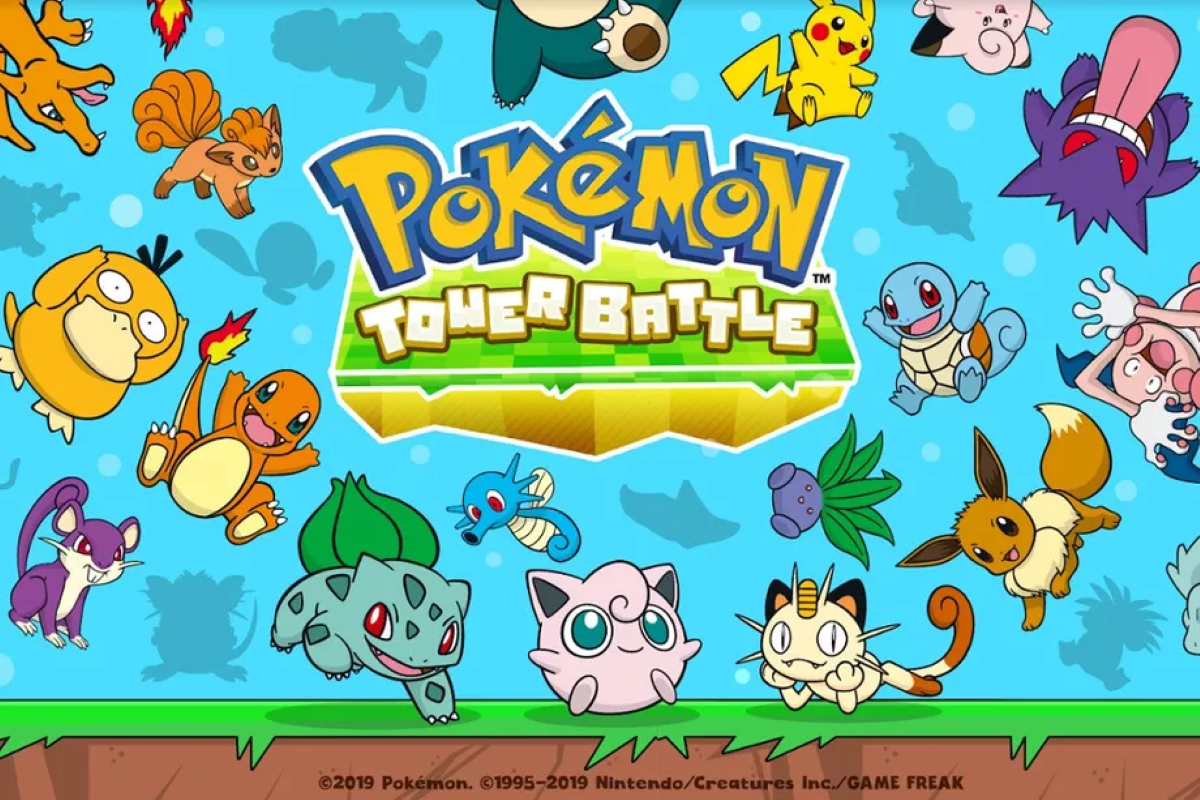 The game's press release states that new features are added to the game as you play it.
"As players discover, catch and level-up rare Pokémons, they can compete in real-time against friends or across a global leaderboard. It might seem like a simple physics-based puzzler at first, but the strategic choices in where and how players stack Pokémons will determine the true Tower Battle masters."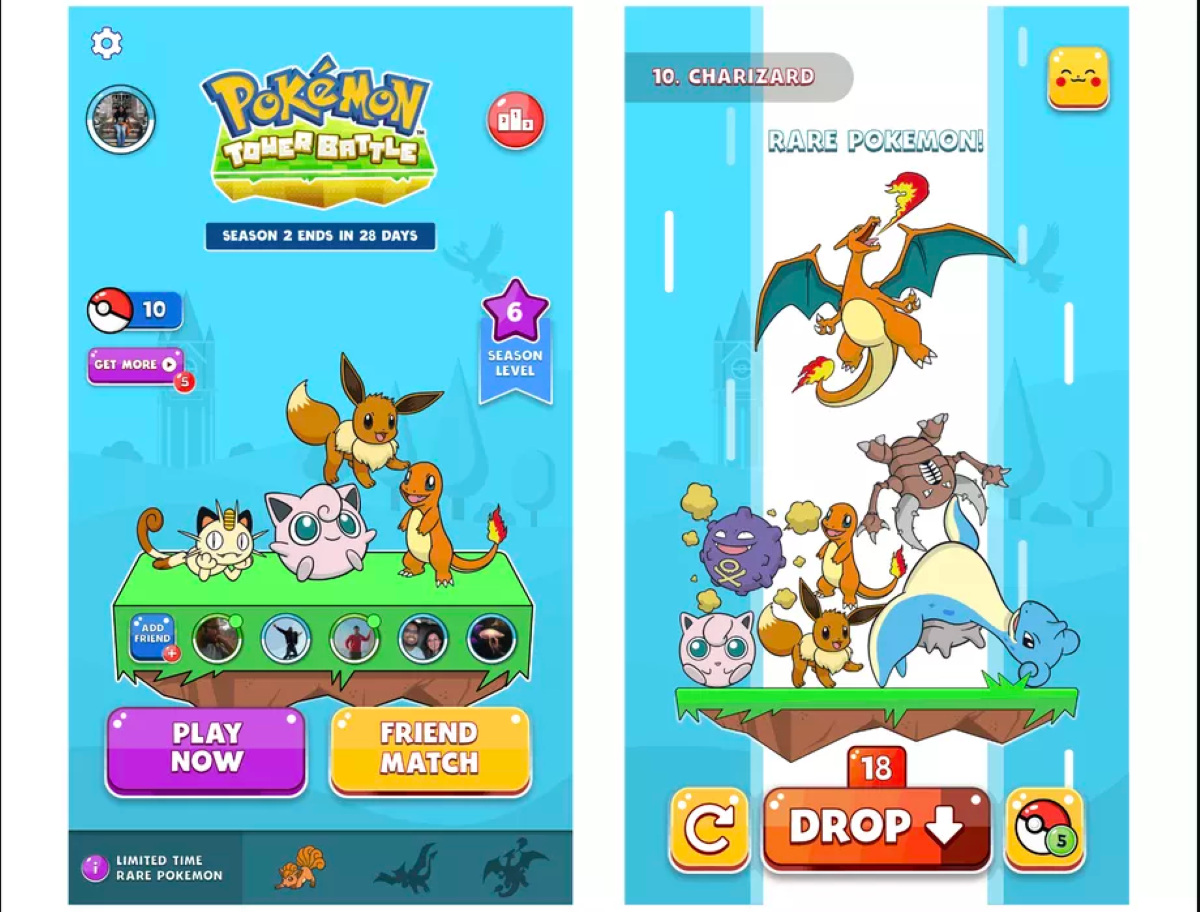 The second exclusive game – Pokémon Medallion Battle – is a little more complex, but at the moment it is only available to play in the Philippines.
Pokémon Medallion Battle is a digital TGC (Trading Card Game) where players are supposed to battle with their own "cards". The game allows players to collect different Pokémons in the form of medallions, which will basically work as their battling cards. The game follows the classic Pokémon element-based combat system that's seen in the Japanese Anime Television Series, as well as the original Trading Card Game.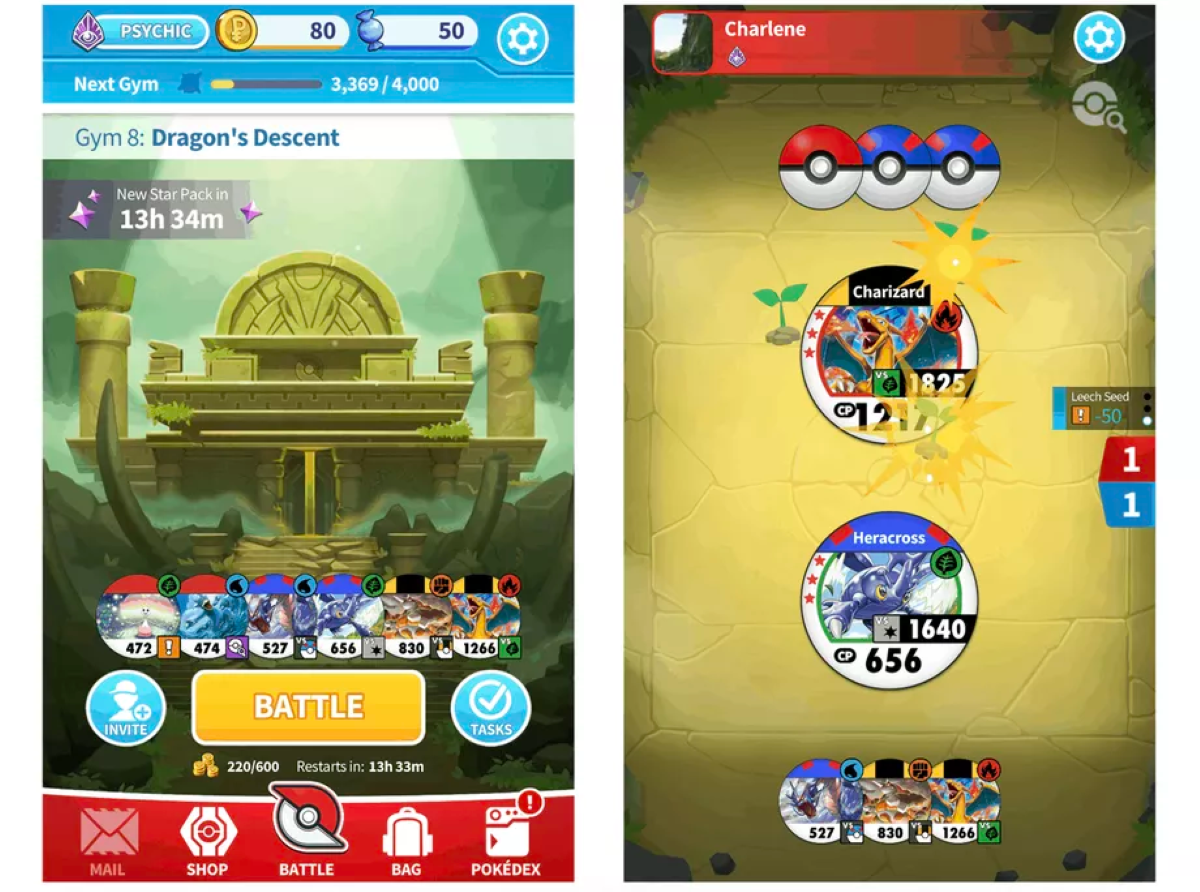 Players can level their Pokémon Medallions, win multiple gym badges, and even try to fill their entire Pokédex – the famous electronic device that catalogues and provides information about different Pokémon species. The game also offers some cool social features that allow you to invite and compete with friends. According to the game's developers there are plans to release new Pokémons every month.
Both of Facebook Gaming's brand-new Pokémon Games were built using Facebook's Instant Games platform. These two exclusive releases can be seen as the company's way of trying to attract new gamers to use their gaming platform.
Earlier this year Facebook launched a dedicated gaming tab (Facebook Gaming). The company stated that each month over 700 million Facebook users connect to Facebook Gaming to play games, watch gaming videos and take part in gaming groups.
Pokémon Company CEO Tsunekazu Ishihara welcomed the launch of the two new games in a press release, saying "Launching these games through Facebook will allow people all over the world to experience Pokémon in digital form, and we are especially thrilled to collaborate with Facebook Gaming in enabling new audiences to enjoy Pokémon games online."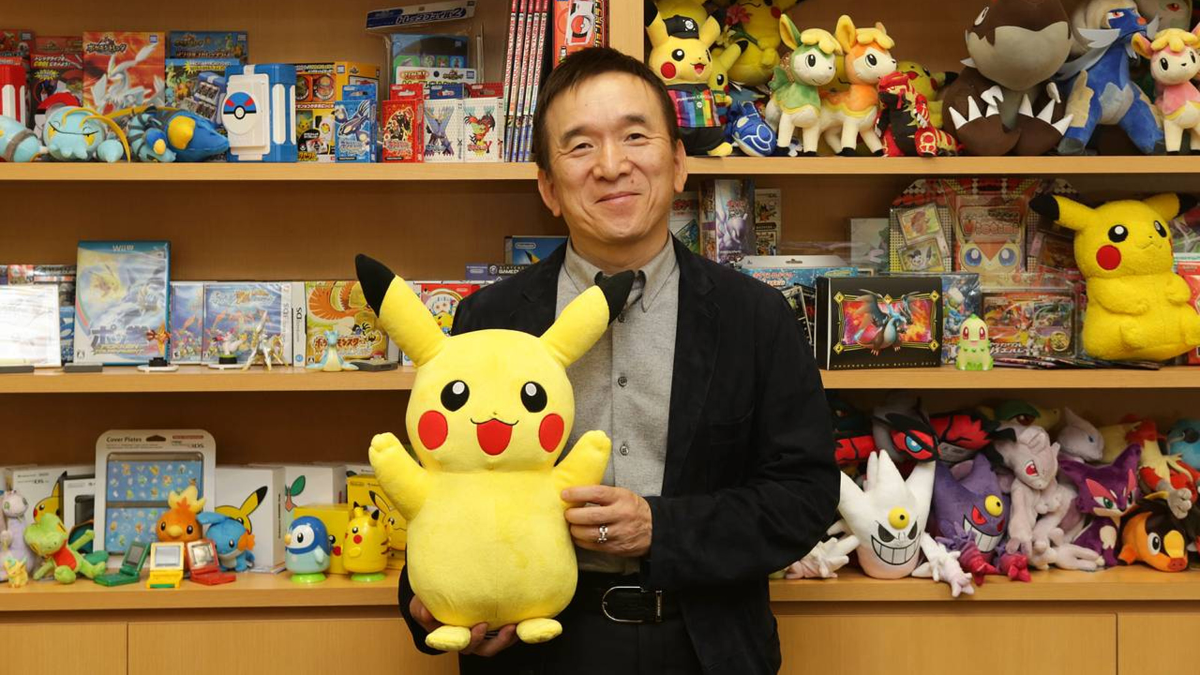 The Pokémon Company isn't shy about its goals either, stating that both exclusive Facebook releases were about making their Pokémon games available to "people all over the world" who otherwise might not be able to play them at all.
Furthermore, this also impacts Facebook in an extremely positive way. With two new released games related to the famous Japanese Anime Television Series (Pokémon) this will work as a big boost to their Instant Games platform (Facebook Gaming) which only features a handful of big game titles.
If you do own a Nintendo Switch, it's probably safe to say that you won't put it aside and favor either of these new Pokémon games, but they could still give you a reason to check out Facebook's Gaming Platform if you haven't yet.