Imagine you suddenly need to take one of your pets to the vet or need to take your pet with you for a weekend trip, but your personal car recently went through a breakdown and is still not fixed. Thanks to one of Uber's most recently introduced vehicle options, those will no longer be problems that pet owners have to worry about ever again. Uber recently introduced what they call the "Uber Pet Vehicle Option" which lets pet parents bring their pets along for a ride; for an extra fee of course.
Before the new Uber option was available, pet parents that called an Uber for a ride and needed to bring their pets along had to contact their Uber driver beforehand and ask if they could bring their furry friends along. This could result in the driver denying the service and sometimes even canceling it at the last minute when arriving at the location without knowing a pet was involved. This would obviously be extremely inconvenient for any pet parent that was in a hurry.
The new Uber Pet feature became available during October 16 in some USA cities. These were Austin, Denver, Nashville, Minneapolis-St. Paul, Philadelphia, Phoenix, and Tampa Bay. Since then the new Uber Pet option has been slowly rolling out to more USA cities.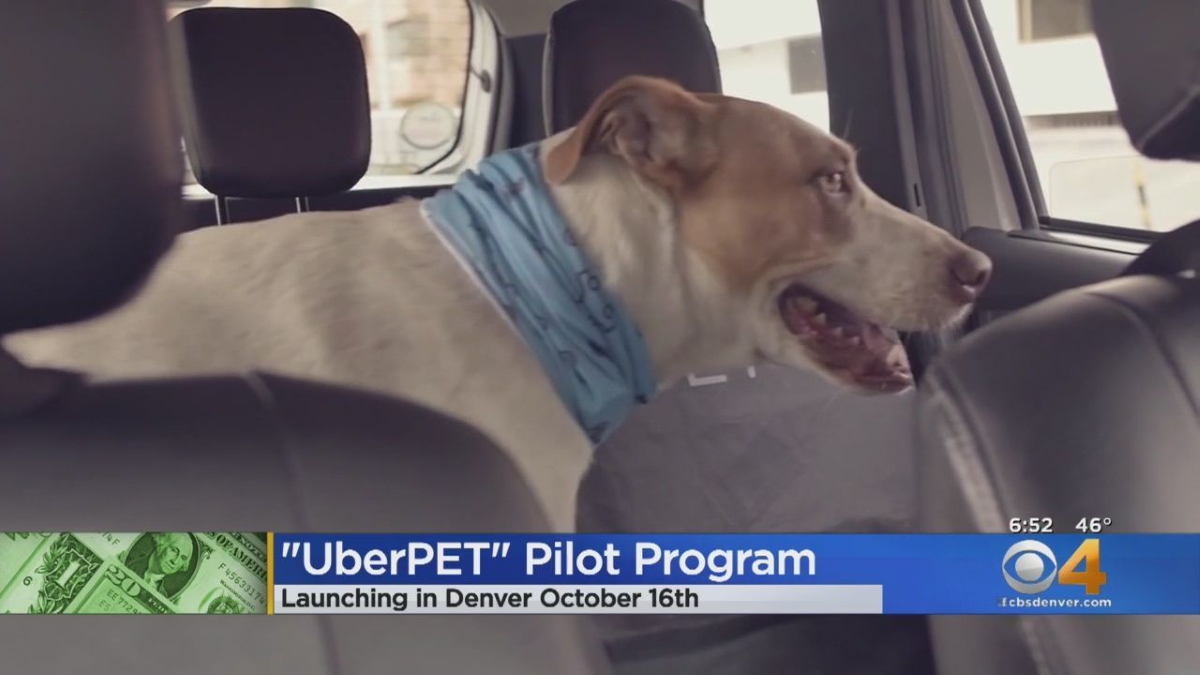 Uber users can now select the newly introduced Uber Pet Vehicle Option whenever they request/apply for a ride within the Uber Smartphone App to find any pet-friendly drivers that are willing to bring pets along. Depending on what city pet parents are in, they'll usually have to pay an extra fee that costs around $3 to $5.
Since all Uber Drivers are now informed by the App beforehand, they can now freely opt in or out of the feature at their discretion.
The best part is that dogs and cats aren't the only animals that are allowed to go with their owners when using the new Uber Pet App feature. According to the company all household pets are welcome to be brought on an Uber ride. This includes rabbits, turtles, hamsters, fishes and birds, but birds will obviously need to be caged during the entire ride.
Any assistant/helper/service animal – trained animals (like guide dogs for blind people) that assist people with different disabilities – are exempt from the extra fee associated with Uber's Pet feature/service according to State and Federal Laws. The fact that Uber was considerate about Uber riders that require that their certified service animal comes along is a very nice and thoughtful gesture from the company.
Uber was also the first rideshare company to step up and implement an official pet feature. However, similar rideshare companies – like Lyft for example – still have pet policies that are exactly like Uber's previous ones. This means that if pet parents decide to use any other rideshare services, they should be aware that their pets will only be allowed based on each driver's discretion.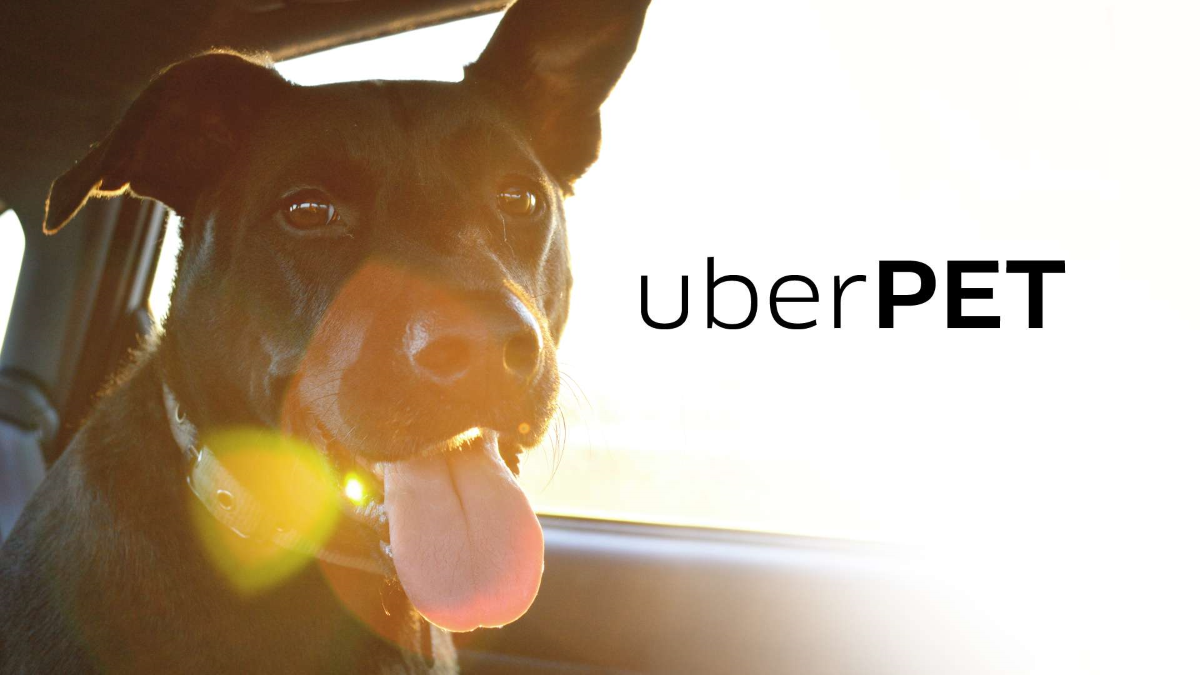 It's also important to note that the Uber Pet feature wasn't the only beneficial feature to be implemented in the Uber App during this year, as there were many other new cool features that were introduced periodically. Back in May Uber announced a silent riding mode that's called Uber Black, which is focused on better accommodating passengers that prefer having a quiet ride without any small talk.
The App got some more updates that are focused on users that select the Uber Black feature/service. These specific passengers can choose a desired temperature for their service vehicle before it shows up, providing them with a better riding experience. Passengers that use Uber Black can also let their driver know if they have any bags that they'll need assistance with. If so, their Uber driver will be previously informed and will get out of the car to help with those bags when arriving at the determined "pick-up" spot.
Lastly, Uber also decided to expand its money-saving Ride Pass program a few months ago. The subscription service offers savings of up to 15% for each trip and does away with surge pricing. This makes it a very tempting option for any regular Uber riders.