If you're looking for a new affordable drone that's simple to use and offers some basic functionalities, then take a look at the DJI Mavic Mini Drone.
The Mavic Mini is an affordable drone that comes equipped with a decent quality camera, offering you some reasonable quality video and some cool recording modes.
Let's take a look at it and see everything this drone has to offer.
DESIGN & SPECS
The Mavic Mini is the lightest drone in the Mavic line, weighing just a bit under 250 grams, which means it's almost as light as most smartphones.
This makes it exceptionally portable and places it in the lowest and safest weight class of drones, which in many countries may exempt it from certain regulations. Keep in mind that any drones that weight under 250g do not need to be registered with the FAA before flight.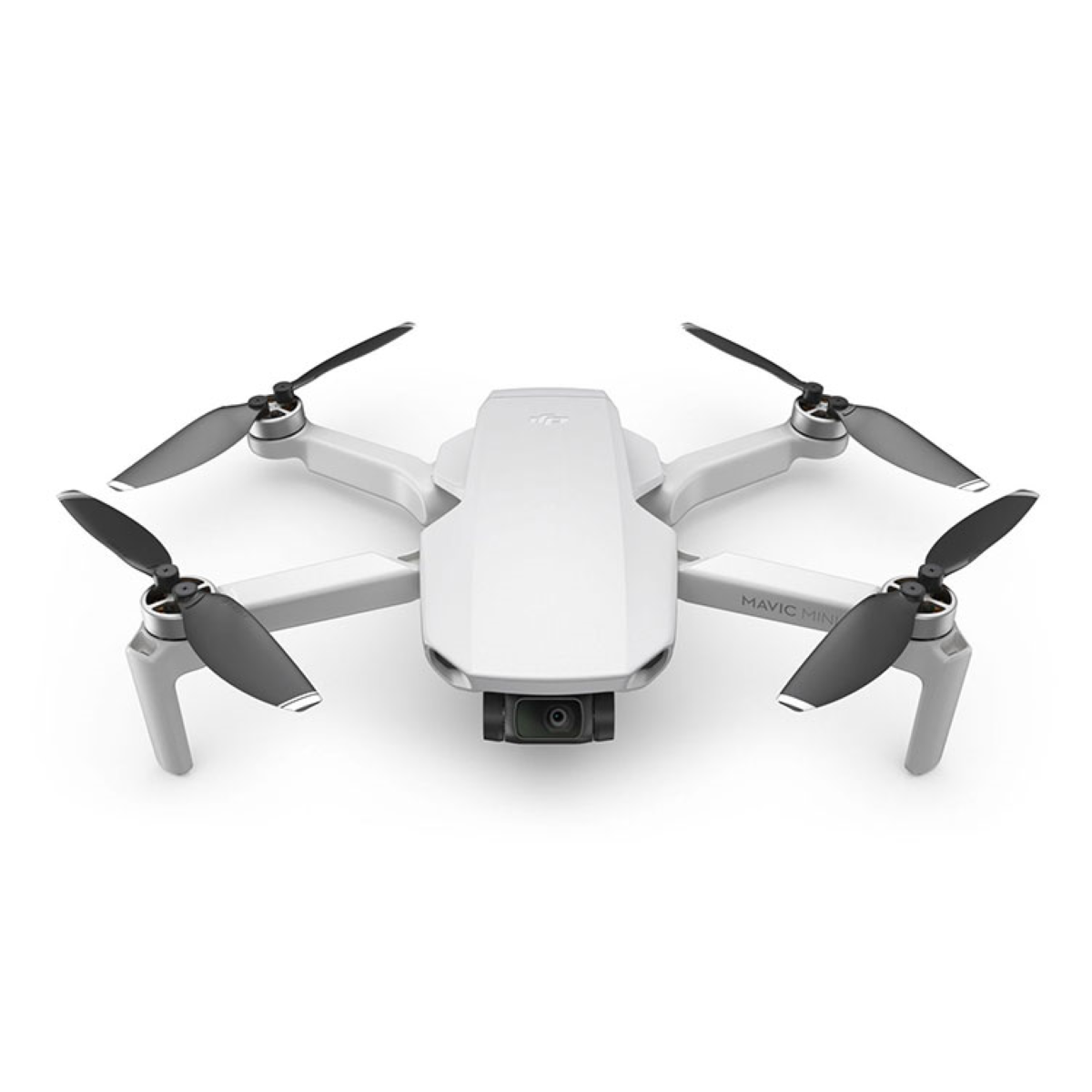 The Mavic Mini doesn't include an obstacle avoidance system, but it still comes equipped with a 360° Propeller Guard that fully protects the propellers and improves flight safety. This drone also comes equipped with advanced sensors that allow it to hover precisely.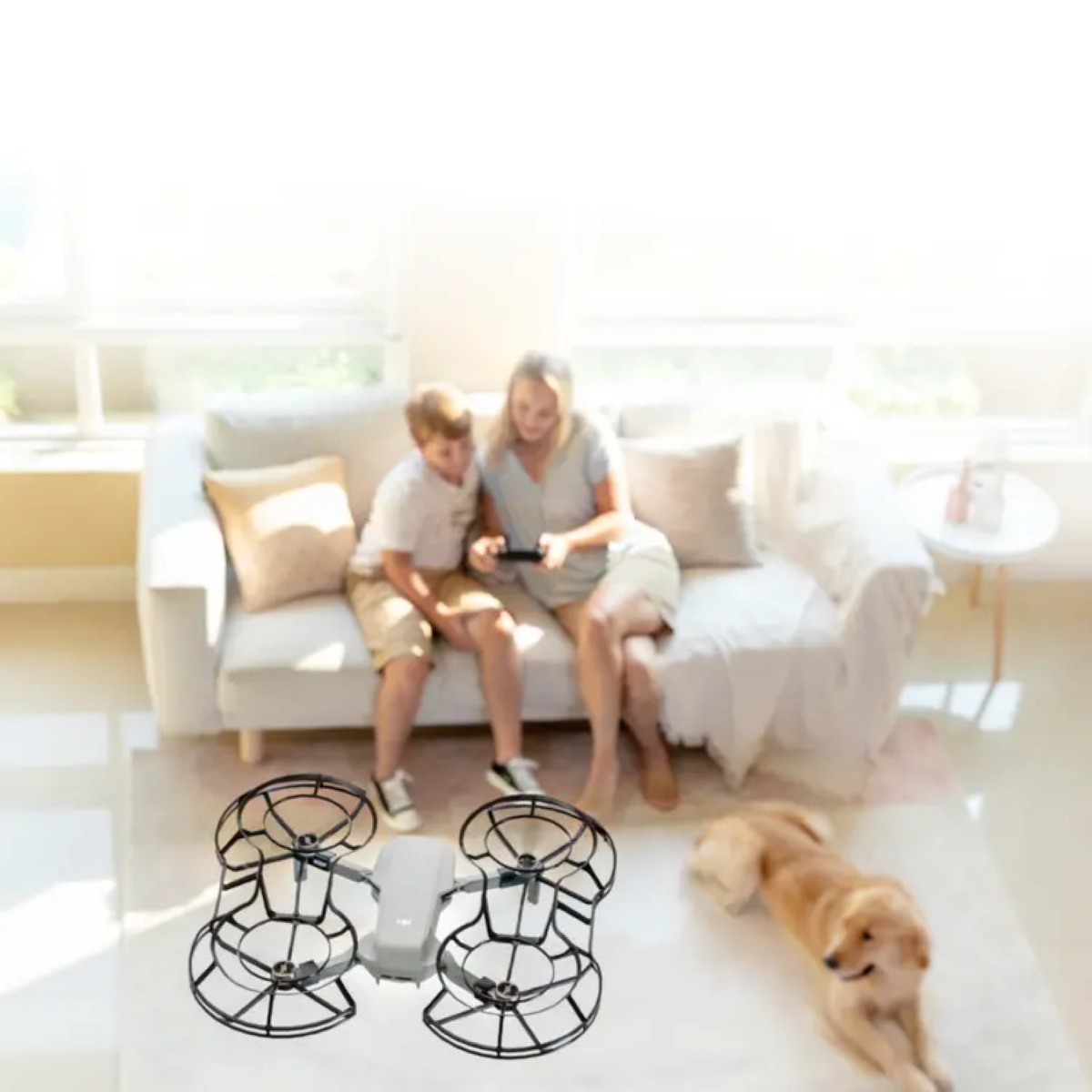 Sadly, the drone doesn't feature DJI's classic object tracking (seen in some of their more complex drones), gesture recognition, and auto-follow modes. All these are computation intensive tasks usually require a faster processor and better cooling.
While the Mavic Mini doesn't come equipped with a 4K camera, its camera still offers 12MP aerial photos and 2.7K Quad HD resolution videos. The drone also comes equipped with a 3-axis motorized gimbal that provides superior stability to its camera and ensures users always get a clear and ultra-smooth footage.
However, since this is (as stated before) an affordable drone that comes at an accessible price, that means you won't find DJI's proprietary Ocusync or Lightbridge transmission technologies either. Instead, the drone uses a cheaper and slightly-less-reliable Wi-Fi-based system, which might make it a bit susceptible to interference when flying it. Still, I wouldn't worry too much about it. As long as you fly it in open spaces everything should go smoothly.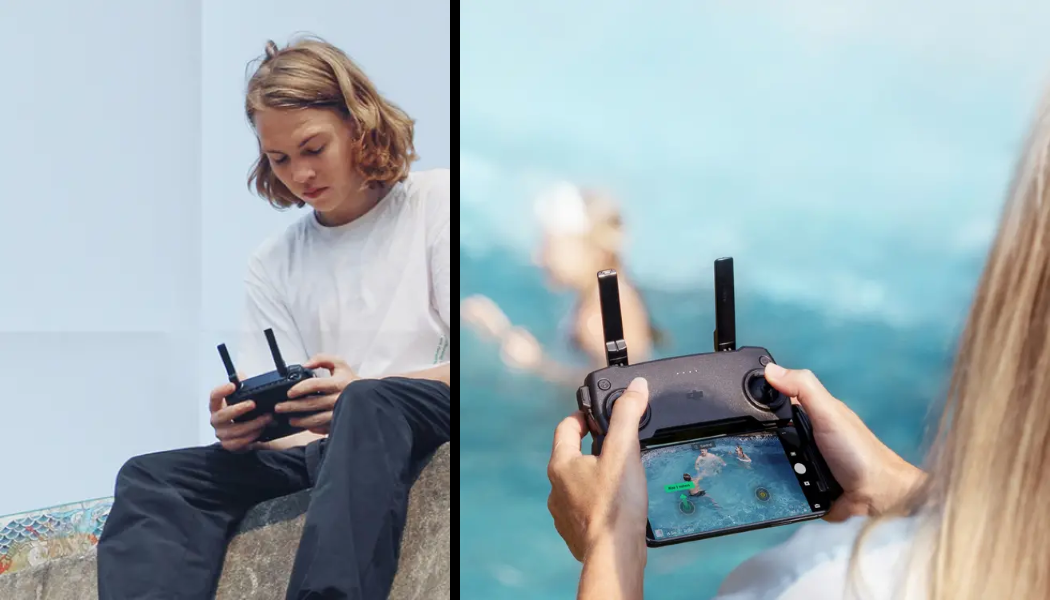 The Mavic Mini also comes with its own dedicated remote controller that's used to maintain an HD video feed at a distance of up to 4 km. The Mavic Mini's detachable control sticks can be easily stored inside the remote controller for added portability.
BATTERY AND BATTERY LIFE
The Mavic Mini Drone offer an extended flight time thanks to its ultra-lightweight design. This means that users can worry less about re-charging it and enjoy more time flying with it. The Mavic Mini can stay in the air longer than similar consumer FlyCams on the market.
A fully charged battery will give users around 30 minutes of flight time. Keep in mind that these numbers are based on a constant speed of 14 kph when flying the drone in windless conditions.
ACCESSORIES
The DJI Mavic Mini comes with six different accessories that allow users to get the most out of their Mavic Mini drone.
The DJI Mini Bag is designed for everyday use and allows users to pack their Mavic Mini nicely with other small accessories like the Osmo Action and the Osmo Pocket.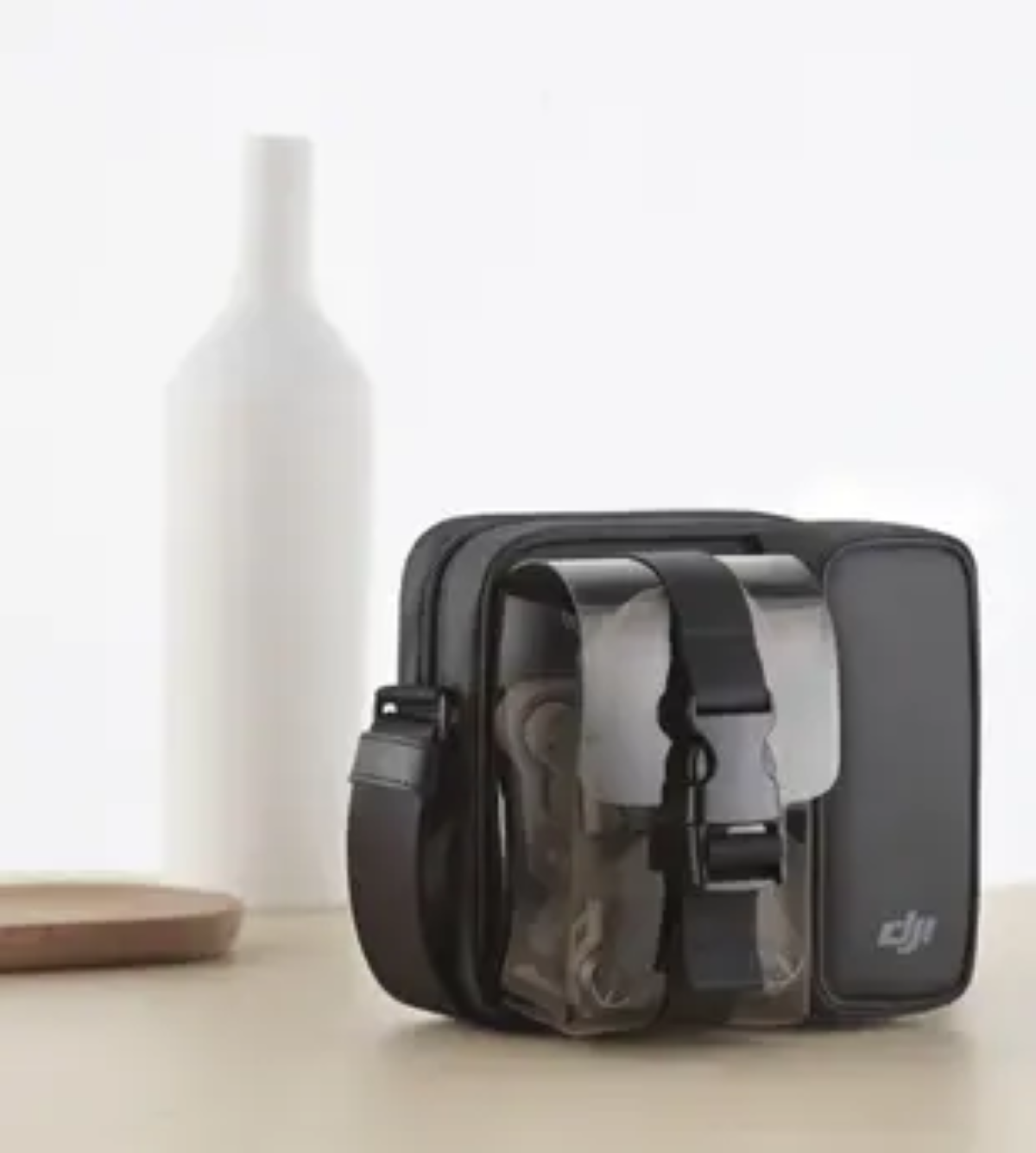 The Two-Way Charging Hub can charge up to three batteries in sequence and can be used to store and transport those batteries, but also works as a power bank to charge your mobile device. Its convenient Charging Base allows users to show off their Mavic Mini while it is getting recharged.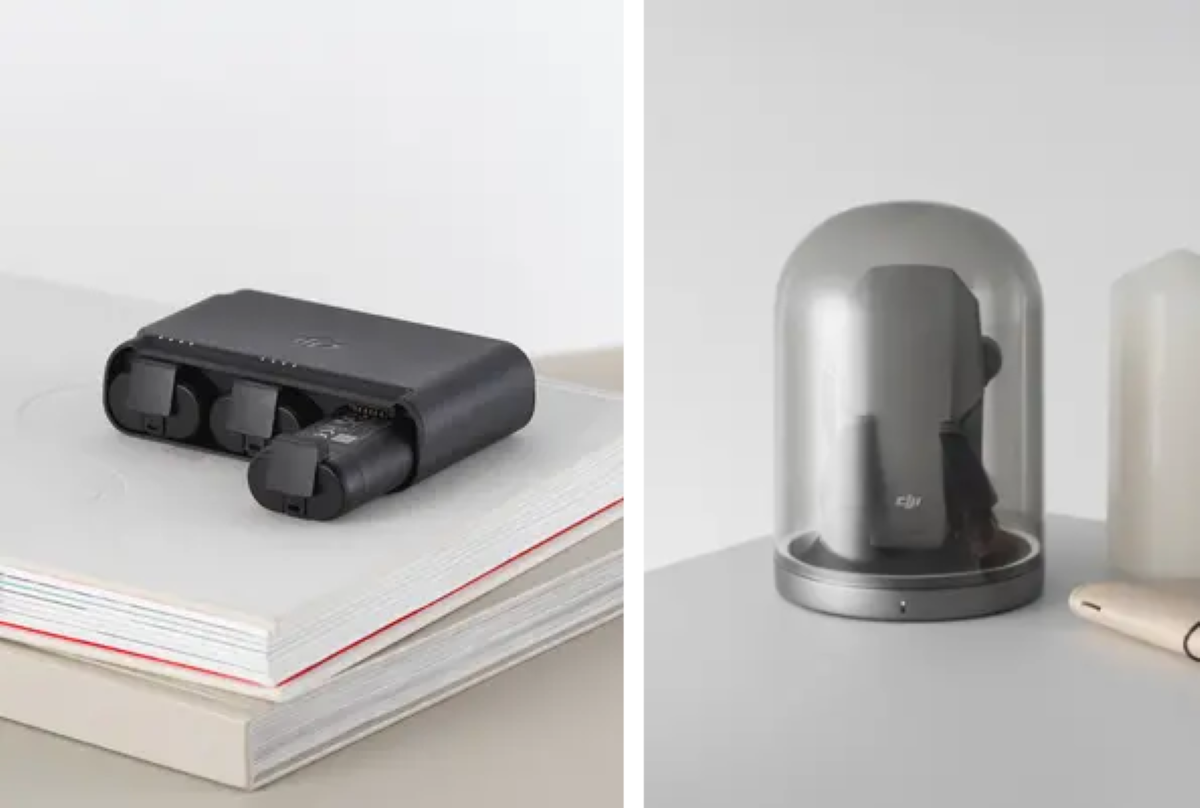 The included Snap Adapter allows you to customize your Mavic Mini and give it your own personal touch, making it compatible with many different accessories.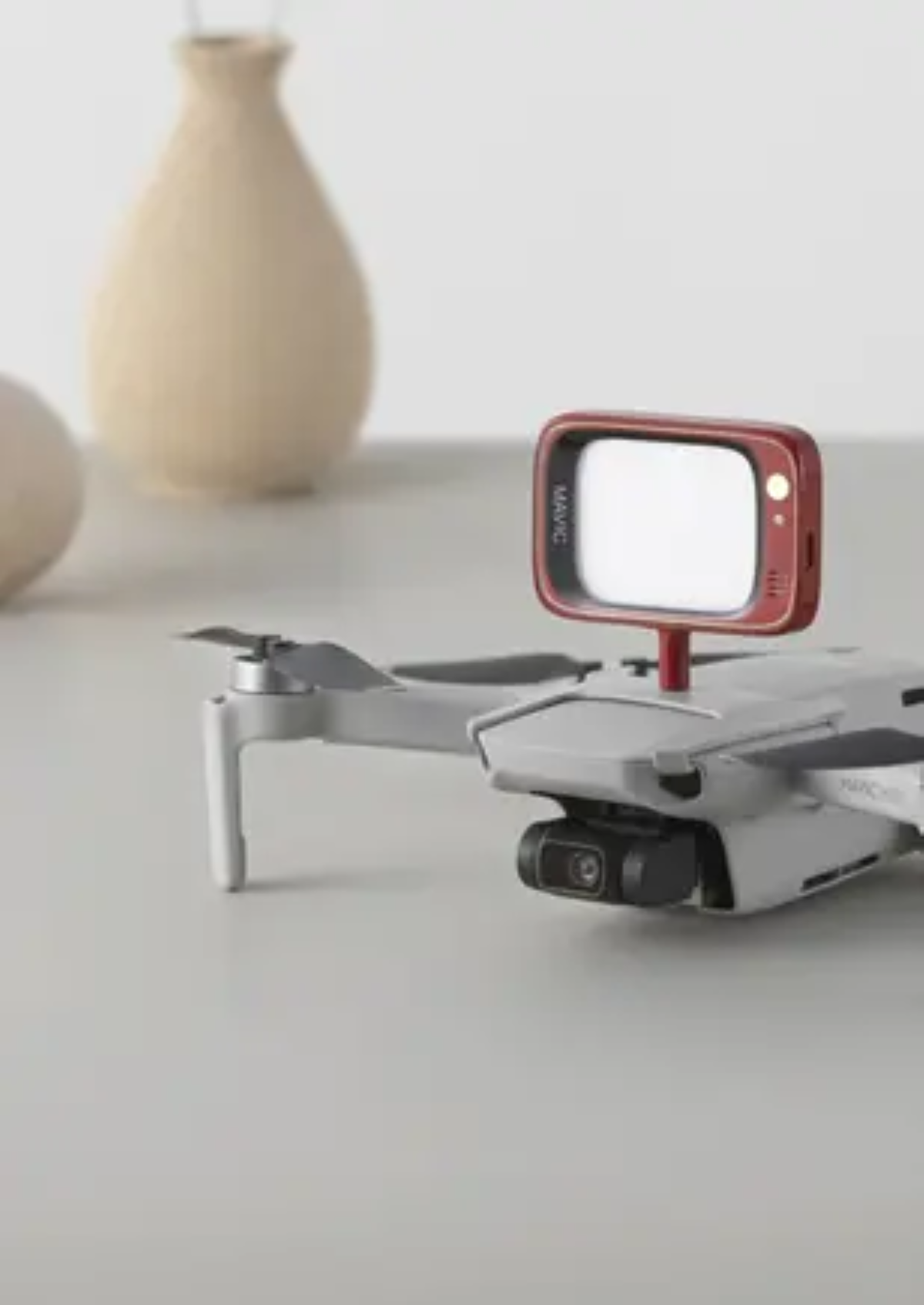 Its lightweight propeller holder protects your FlyCam propellers from being damaged during transportation, but you can also use it to fasten your Mavic Mini to your bag or belt.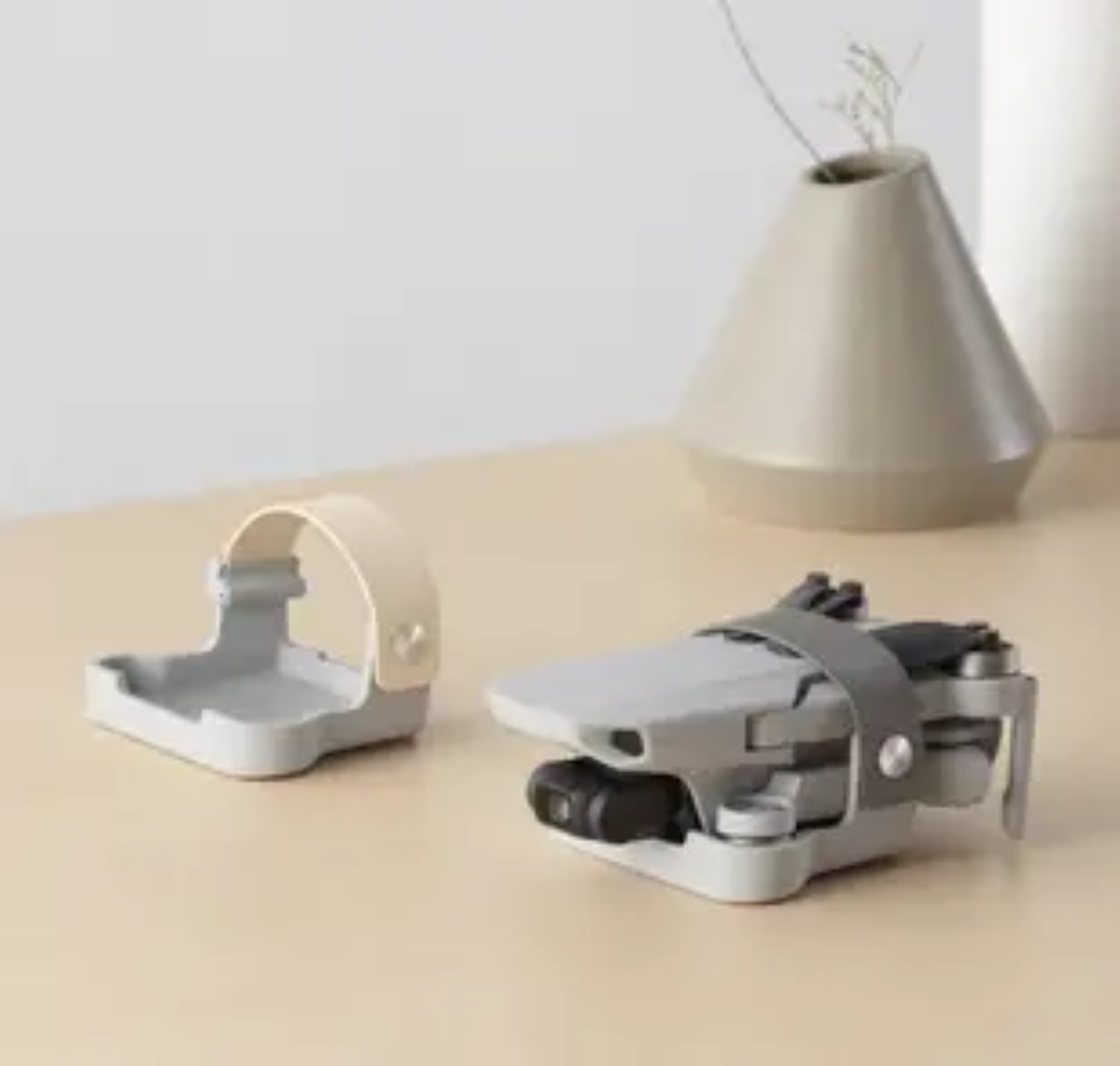 The included DIY Creative Kit comes with some shell stickers and colorful markers, allowing you to customize your FlyCam and make it truly yours.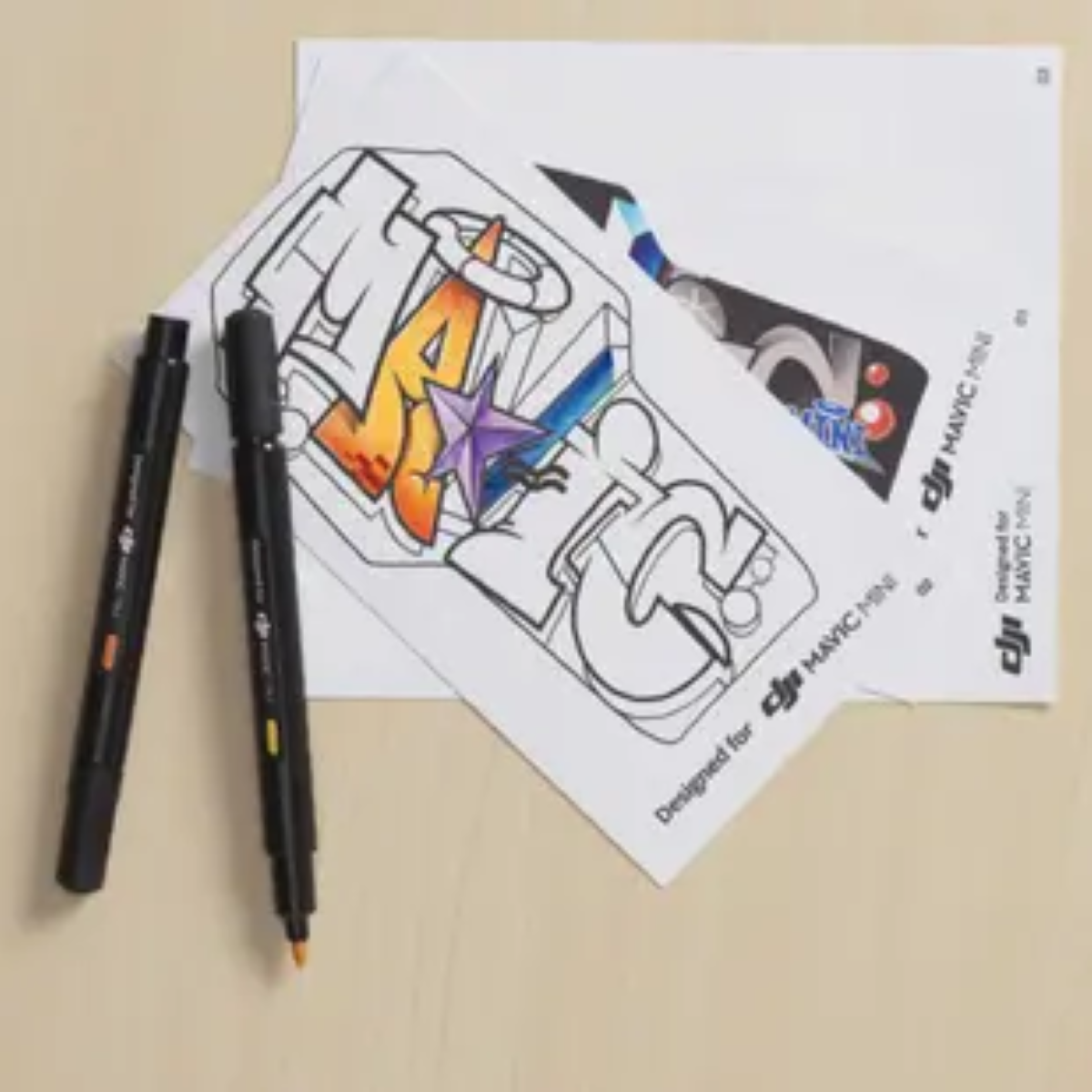 FEATURES
Easy to Control
Flying the DJI Mavic Mini Drone is extremely simple. Just power it On, grab your remote controls, attach the detachable control sticks, and you're ready to start.
4 QuickShot Modes – Make Complex Shots Easier Than Ever
The Mavic Mini offers four different QuickShot Modes and those are: Dronie, Rocket, Circle, and Helix. Users can easily select their favorite QuickShot Mode and the Mavic Mini will execute an elaborate preset motion while recording.
After that, users can easily take the automatically generated short video that looks like it came from a Hollywood film set and, with just a few taps, share it instantly with their friends via social media.
CineSmooth Mode – Smooth Motion for Cinematic Footage
There's one more special recording mode, called the CineSmooth Mode. This mode allows users to slow down the Mavic Mini's flight speed and movements for an added layer of recording precision and video stability.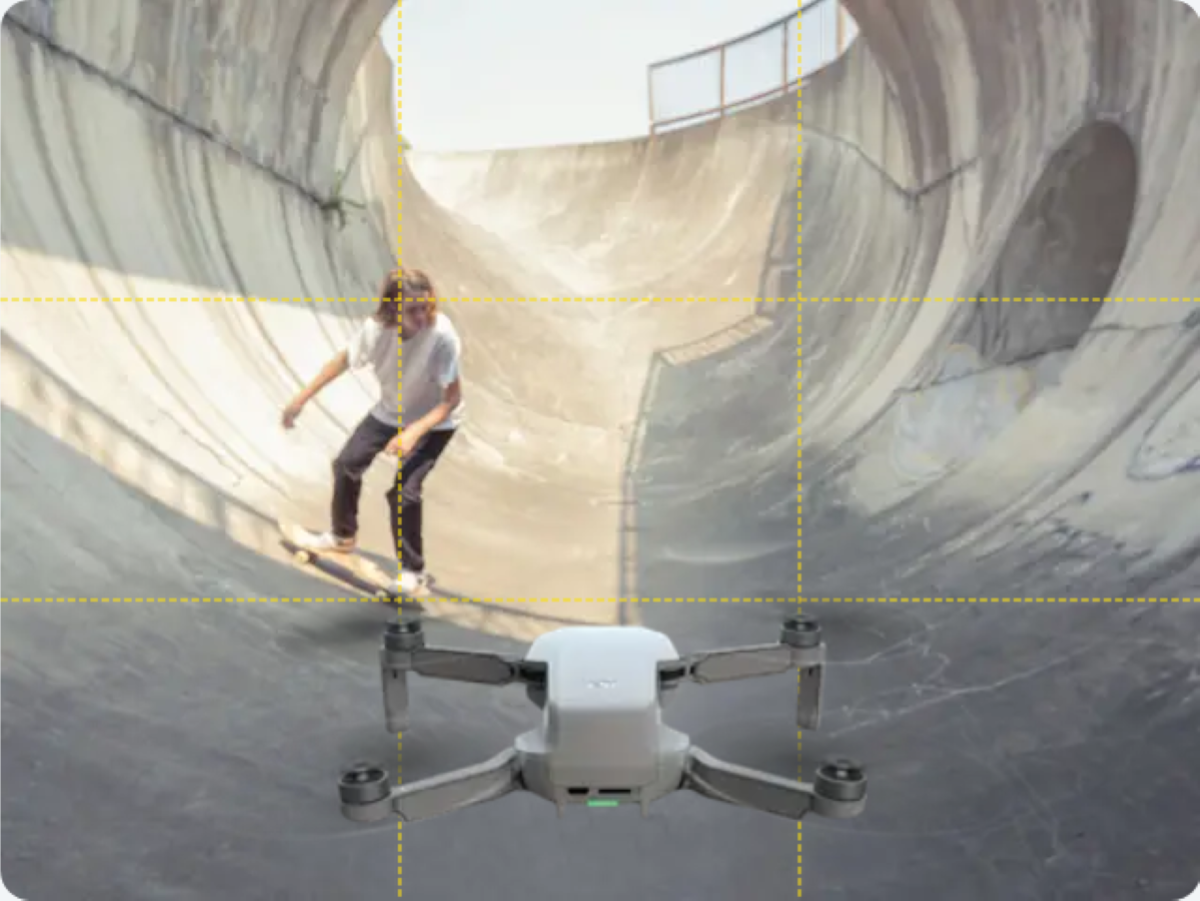 This mode is especially useful when flying in narrow or complex spaces.
SMARTPHONE APP
The DJI Fly App offers a variety of easy-to-use creator templates that generate awesome videos with a single tap. This means that even beginners that have absolutely no editing experience at all can turn any drone recording moment into a social media hit.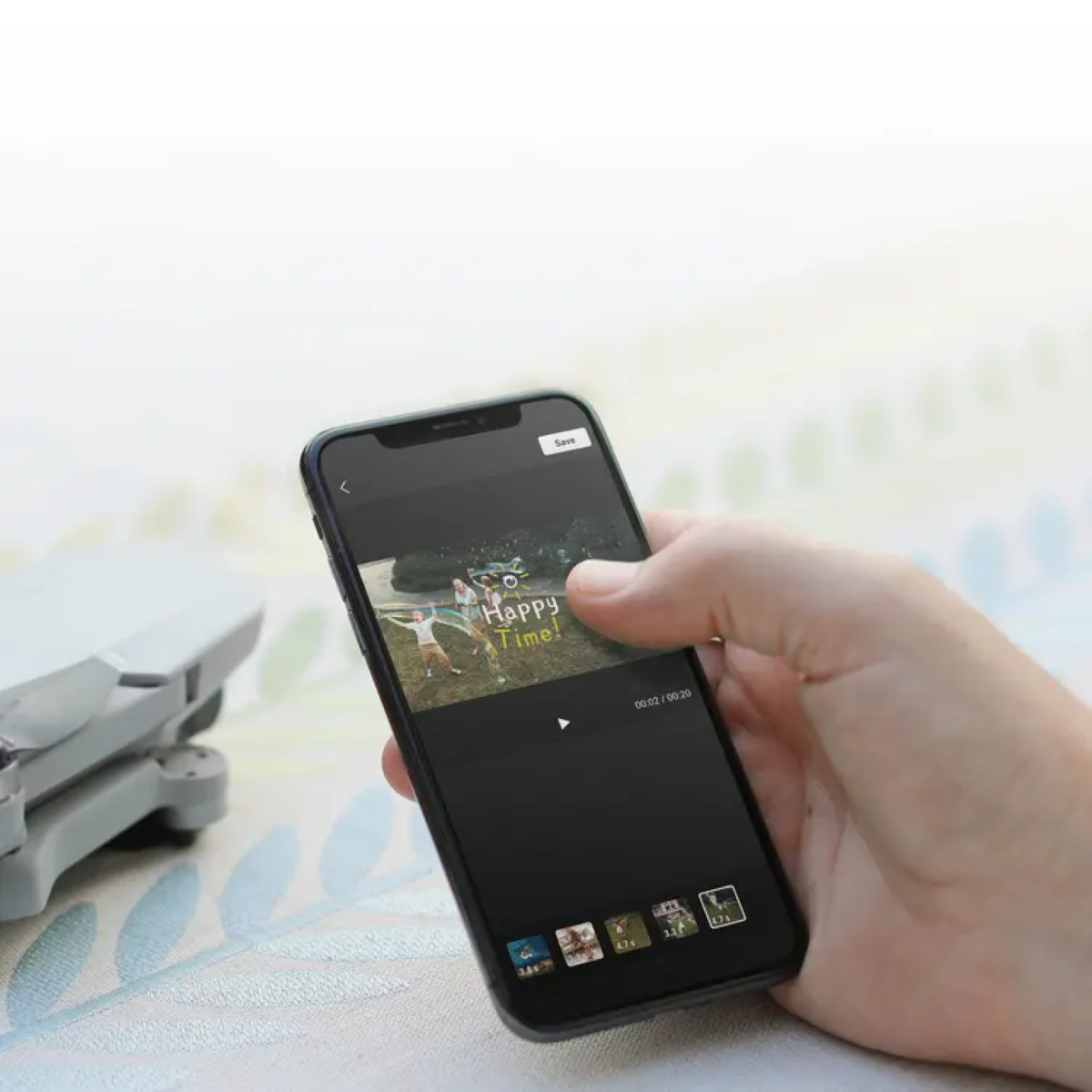 The App also offers new drone users an easy way of discovering popular spots that would make great scenic shooting locations. The DJI Fly App gives users integrated access to SkyPixel, a social media platform where they can browse their recorded media and share their aerial photos and videos.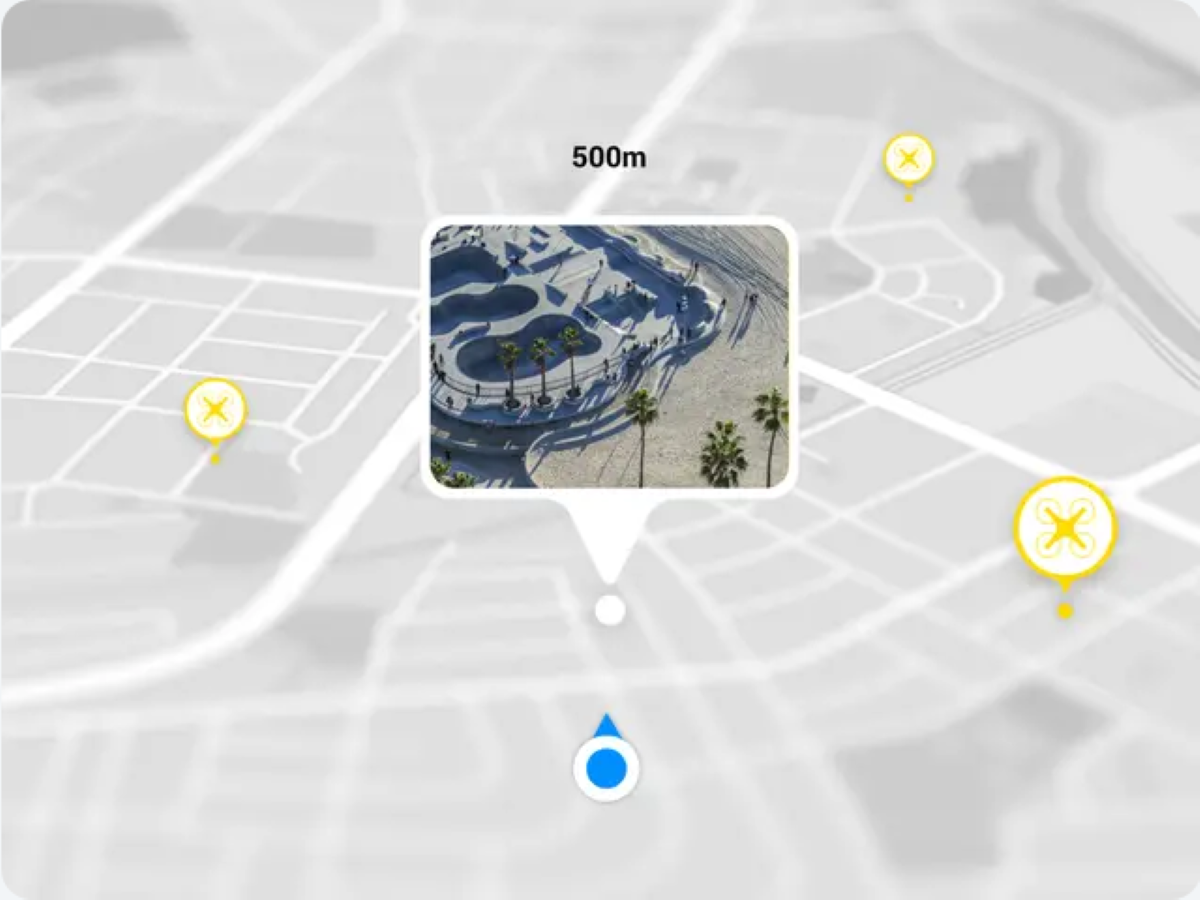 FINAL THOUGHTS
The DJI Mavic Mini Drone is a super lightweight drone that gives you everything you need to record smooth, dynamic and vivid shots. This way users can enjoy their time making memories and leave it up to the Mavic Mini to record them.
The drone offers 12MP aerial photos and 2.7K Quad HD resolution video, comes with a ton of accessories and features 4 different QuickShot Modes and a special recording CineSmooth Mode.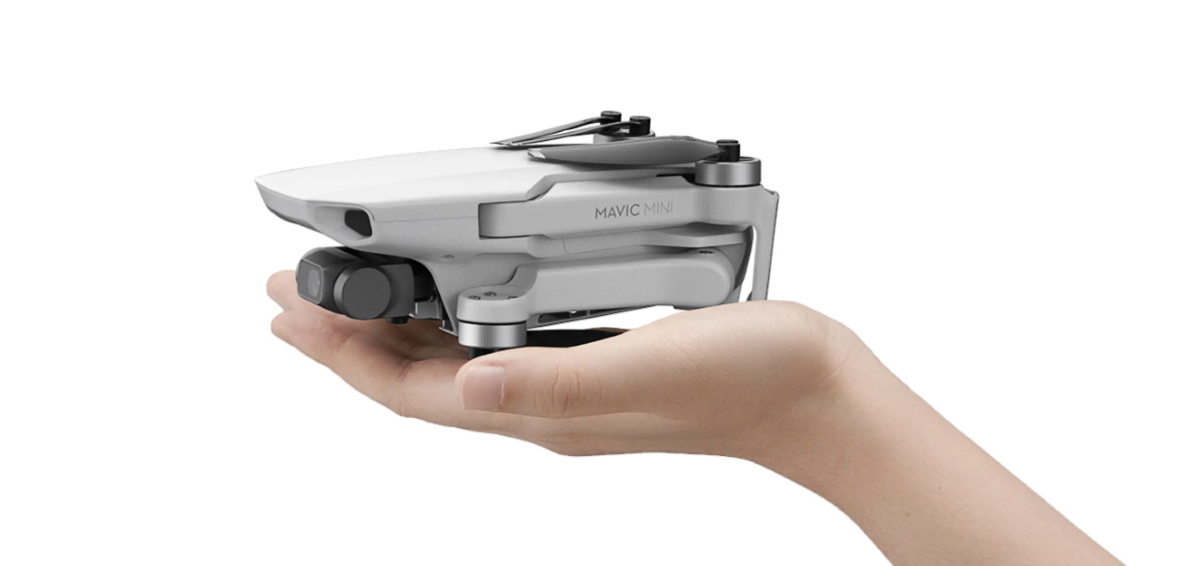 If you're interested in getting the affordable DJI Mavic Mini Drone, each unit is currently going for $399. You can get it directly from DJI's official shopping page, which you can access by clicking here.