Music Streaming Services have completely changed the face of the music industry over the last decade, offering anyone around the world a new way of enjoying their favorite music. Currently, Music Streaming Services correspond to 80 percent of the US music market, while accounting for just seven percent of that same market back in 2010.
Nowadays, Music Streaming Services like Spotify and Apple Music are a very important part of music fans' lives, and have started reaching most wearable devices to provide those fans with 24/7 access to their favorite playlists.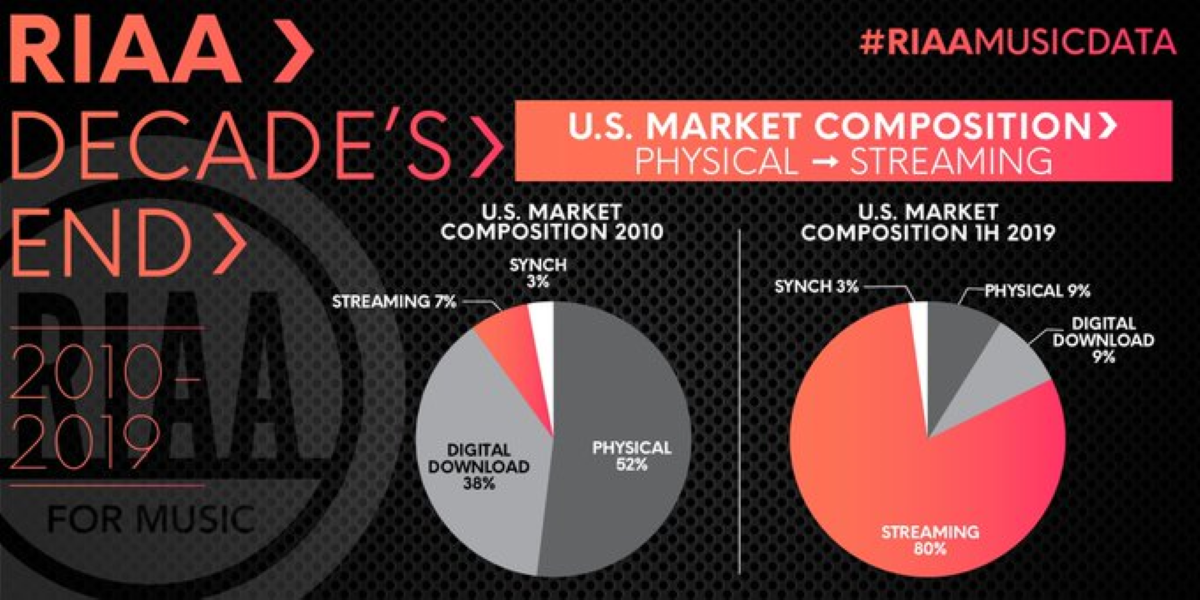 The Recording Industry Association of America (RIAA) has recently shared some statistics in a Twitter post that highlight the unbelievable exponential growth of these same Music Streaming Services . The organization revealed that streaming accounts for exactly 80 percent of the US music market, compared to the tiny seven percent that it corresponded to, back in 2010.
Over the course of the decade, streaming has surpassed both digital downloads and physical products 🎼 , now accounting for 80% of the market. #RIAAMusicData pic.twitter.com/q04FeQBT5a

— RIAA (@RIAA) December 30, 2019
RIAA's statistics also note that streaming subscriptions increased from around 1.5 million to approximately 61 million between the years of 2010 and the first half of 2019.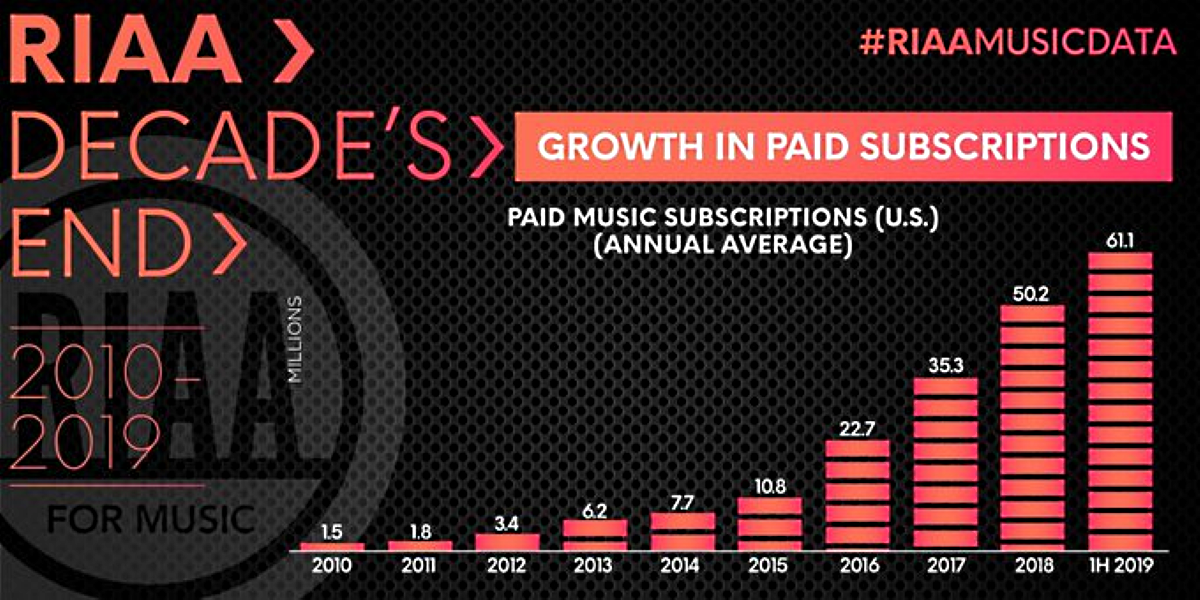 Spotify reached the US in 2011, while Apple Music came a bit later, making its first appearance in 2014. However, there are many other streaming services available, including Google Play Music, Pandora, YouTube Music, Tidal, and Amazon Prime Music.
At the current state of things, approximately 81 percent of U.S. citizens own a smartphone, which is a considerable growth when compared to the 35 percent of 2010.
Music Streaming Services also had a crucial role on smartphone adoption in America, allowing U.S. citizens to get adapted to them very fast. This also happened because it is obviously much more convenient to subscribe to a streaming service rather than purchasing digital albums or upload your MP3 files onto a phone (or separate music player).
Furthermore, while those devices only have a limited amount of space, subscribing to any Music Streaming Service easily fixes the problem, providing you with access to pretty much infinite soundtracks that are separated into categories, personal playlists, libraries, etc.
Back In 2010, the US music market accounted for a total of 52 percent in physical sales and just 38 percent in digital sales, which both are now down to a measly nine percent share. That's partly because Music Streaming Services forced a quick drop of those numbers.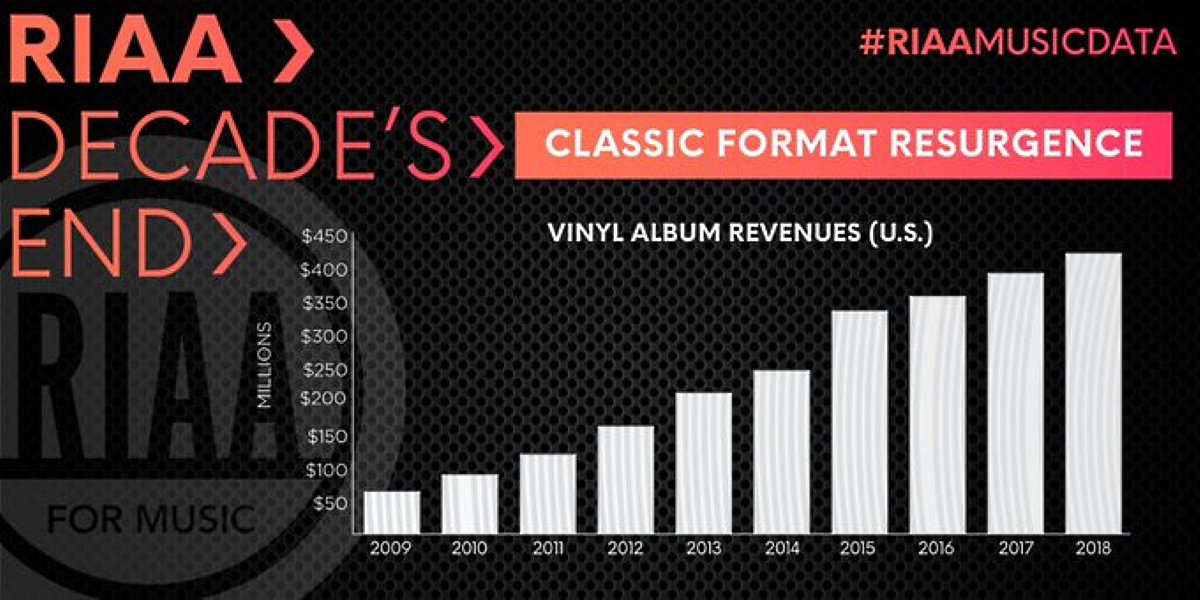 Sitting oppositely to all these 3 types of music sales (physical, digital, and subscription based music streaming services), is the market share of synch (music licensing that'll be used in other media), which has not changed over the last nine years, staying at a constant three percent.
Still, some people are so much into old-school music formats that physical sales were verified to get a slight increase over the last 2 years. While people aren't buying CDs that much, Vinyl Records are back into the music trend. Statistics point out that Vinyl sales from 2009 increased from around $50 million to just close to $450 million in 2018.
Meanwhile, popular music artists like Drake, Adele and Taylor Swift accounted for a total of eight of the top ten selling albums of the decade; all shared just between them.
It's still unclear how their sales numbers are represented between Music Streaming Services and physical/digital album sales. But, as stated before, Music Streaming Services played an important role when it comes to changing the Music Industry, and songs from any of these artists have accounted for hundreds of millions of plays on various services.