As CES 2020 is about to start (Tue, Jan 7, 2020 – Fri, Jan 10, 2020), its attending tech. companies get ready to showcase their newest state-of-the-art products. One of those companies is the renowned tech. giant Samsung, coming with its brand-new Samsung Odyssey G9 Curved Gaming Monitor.
The company will be showcasing its new curved gaming monitor alongside with its brand-new bezel-less TV, which will be called the "Samsung Zero Bezel TV" according to its Trade Mark Registration Info.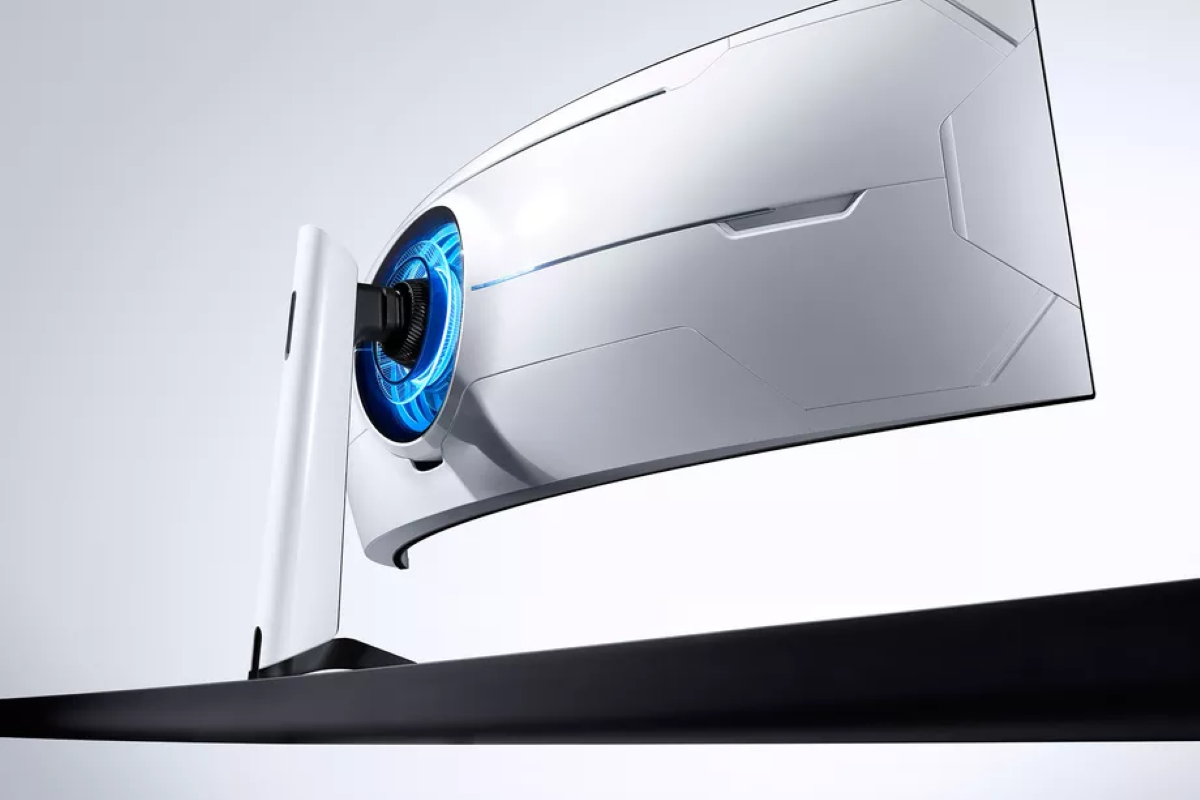 Back to the Samsung Odyssey G9 Curved Gaming Monitor. This beast of a screen features just about every spec that gamers that love curved monitors would expect to see in newly released curved gaming monitors.
Let's take a look at Samsung's upcoming curved gaming monitor and see exactly what it's packing.
DESIGN, SPECS AND FEATURES
The Odyssey G9 Curved Gaming Monitor isn't Samsung's first curved gaming screen, nor is its first 49-inch monitor.
This giant 49-inch monitor features a 5120×1440 resolution and a HDR1000 rating, just like Samsung's 49″ CRG9 Dual QHD Curved QLED Gaming Monitor.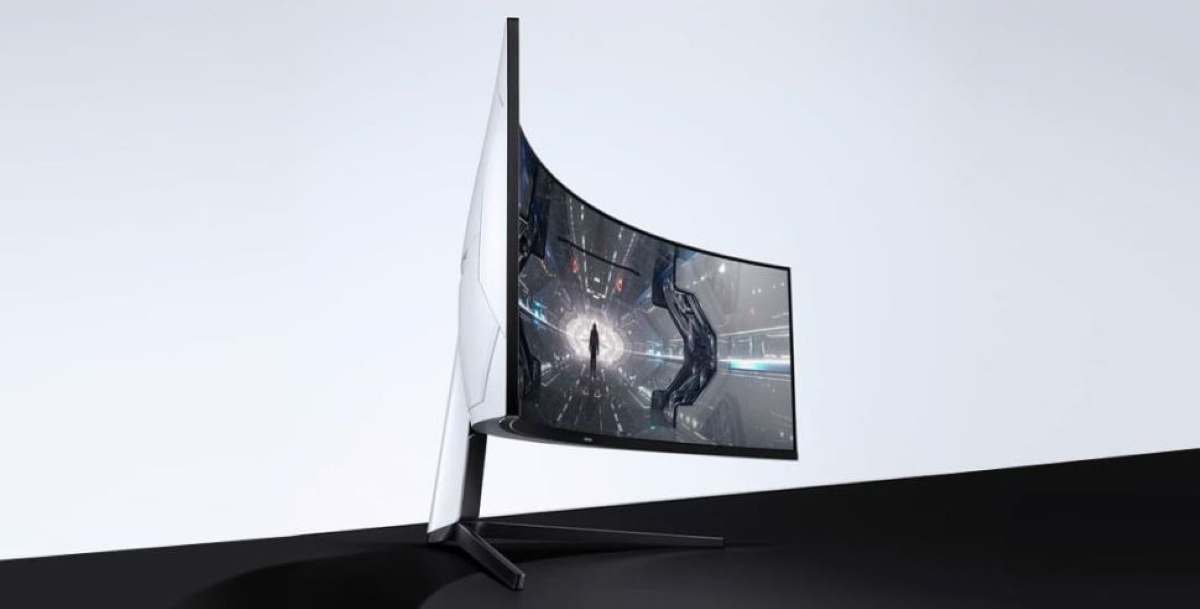 However, the Odyssey G9 Curved Gaming Monitor offers twice the refresh rate seen in the CRG9 (120Hz refresh rate), boosting a total of 240Hz, as well as an even quicker 1ms response time and support for both AMD's FreeSync 2 and Nvidia G-Sync.
FreeSync is an adaptive synchronization technology for liquid-crystal displays that support a dynamic refresh rate, aimed at avoiding tearing and reducing stuttering caused by misalignment with content's frame rate. This improves FPS (frames per second) count, especially in highly demanding video games, as well as improves how fluid that FPS count is (how consistent it stays) while also preventing any video stutters/skipped frames.
Samsung's upcoming Odyssey G9 monitor is also its first screen with an 1000R curve, covering almost the same field of view as the human eye.
A display's curvature is measured by the radius the curve would deliver if it formed a complete circle. When measuring curved monitors, the value "R" is used to indicate the curvature radius. Monitors' curvature usually ranges from 4000R to 1800R. For instance, a 4,000R curvature monitor would form a circle with a 4,000 mm radius, which is exactly 13.12 feet (4 meters). The smaller the "R" value is, the higher the monitor's curve.
This means that Samsung's upcoming 49-inch Odyssey G9 Monitor features a deeper curve than most other displays (including the CRG9's less severe 1800R curve), making the Odyssey G9 Monitor capable of providing users with a more immersive experience, which consequently makes them feel like the screen is almost wrapped around their heads.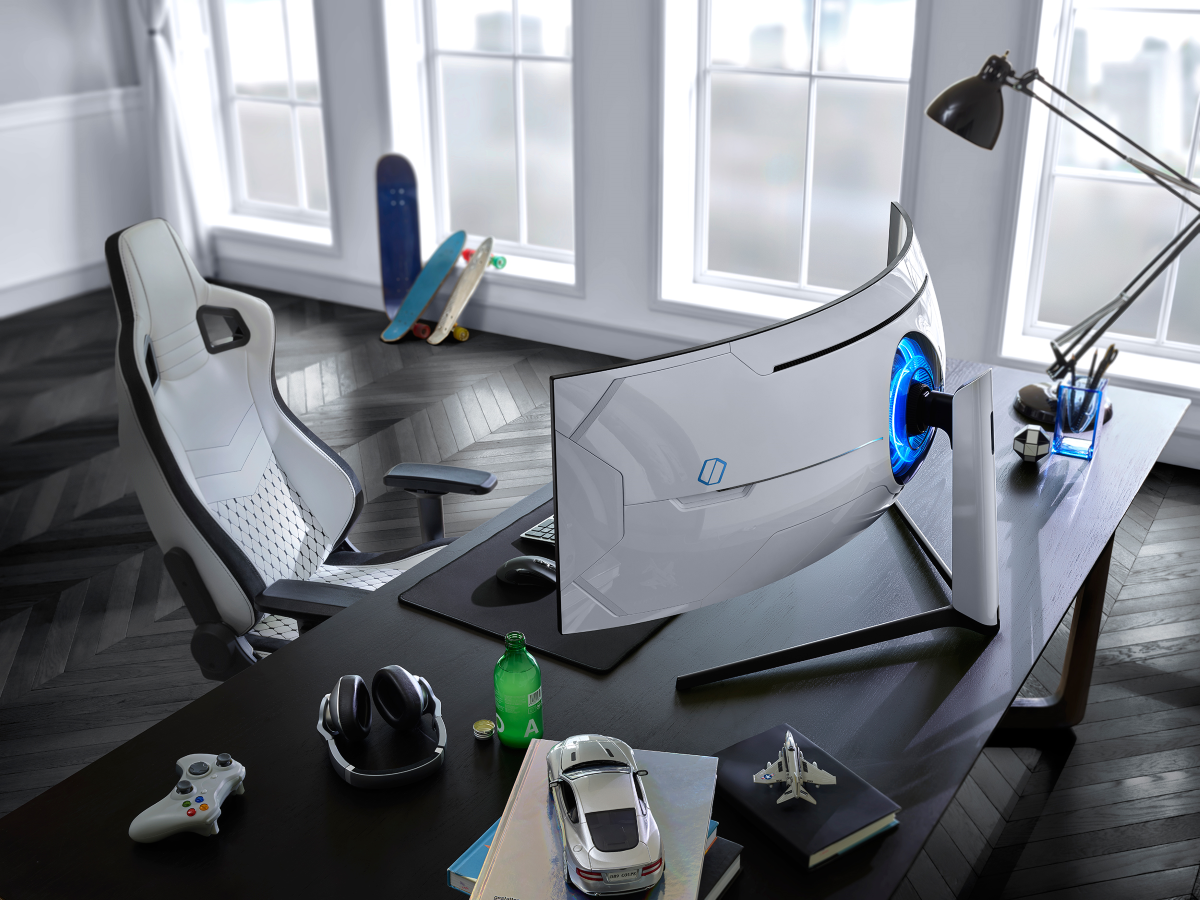 At the back of the gaming monitor, users can find a beautiful, strong-glowing blue light. This makes the display look like it's powered by the Iron Man's (Tony Stark's) Arc Reactor.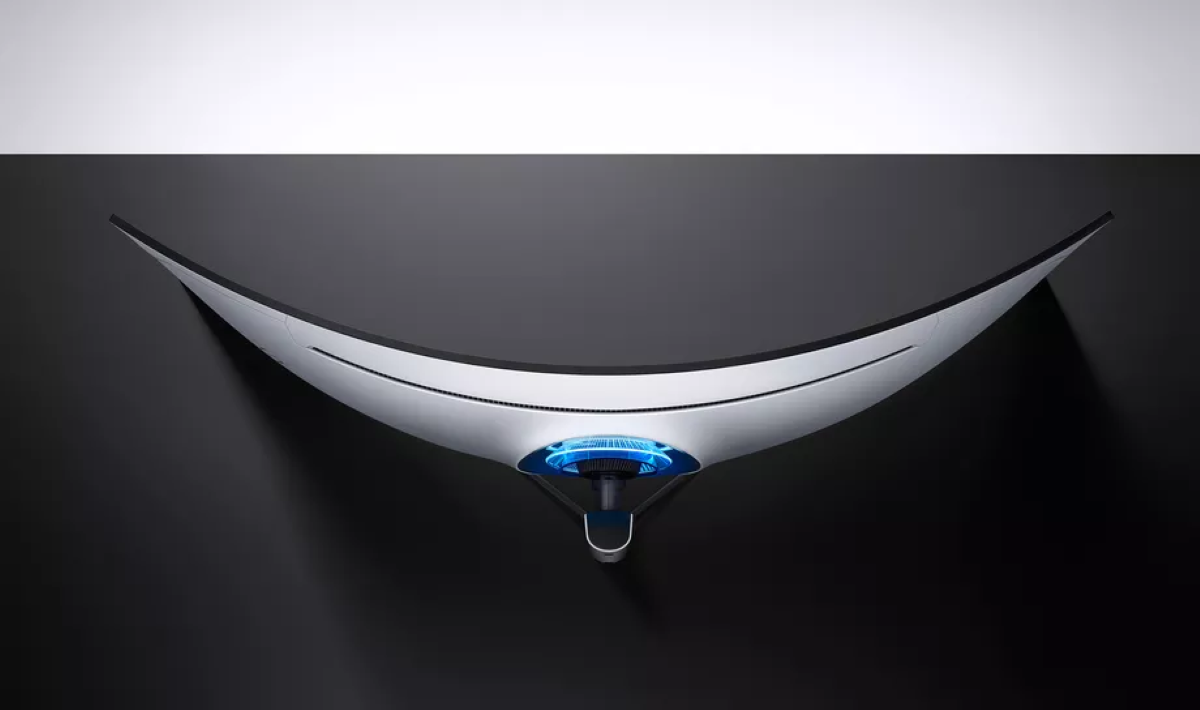 A SMALLER MODEL
Together with its upcoming Odyssey G9, Samsung also announced that it will be bringing a smaller model, called the Odyssey G7 Monitor.
This smaller version offers a 16:9 2560×1440 resolution, coming in both 27-inch and 32-inch sizes, but just like its bigger brother (the Odyssey G9), both G7 models will also offer a 1000R curvature, relying on Samsung's QLED technology, and feature a 240Hz refresh rate, 1ms response time, and support for AMD's FreeSync 2 and NVIDIA's G-Sync.
Excluding the size difference, the only other major change is the supported level of HDR when compared to the G9's HDR1000 rating. Both G7 models (27-inch and 32-inch) will only feature a HDR600 rating, with a minimum peak luminance of 600 cd/m2.
FINAL THOUGHTS
The upcoming Samsung Odyssey G9 Curved Gaming Monitor will feature a 5120×1440 resolution, HDR1000 rating, 240Hz refresh rate, 1ms response time, and offer both FreeSync 2 and G-Sync compatibility.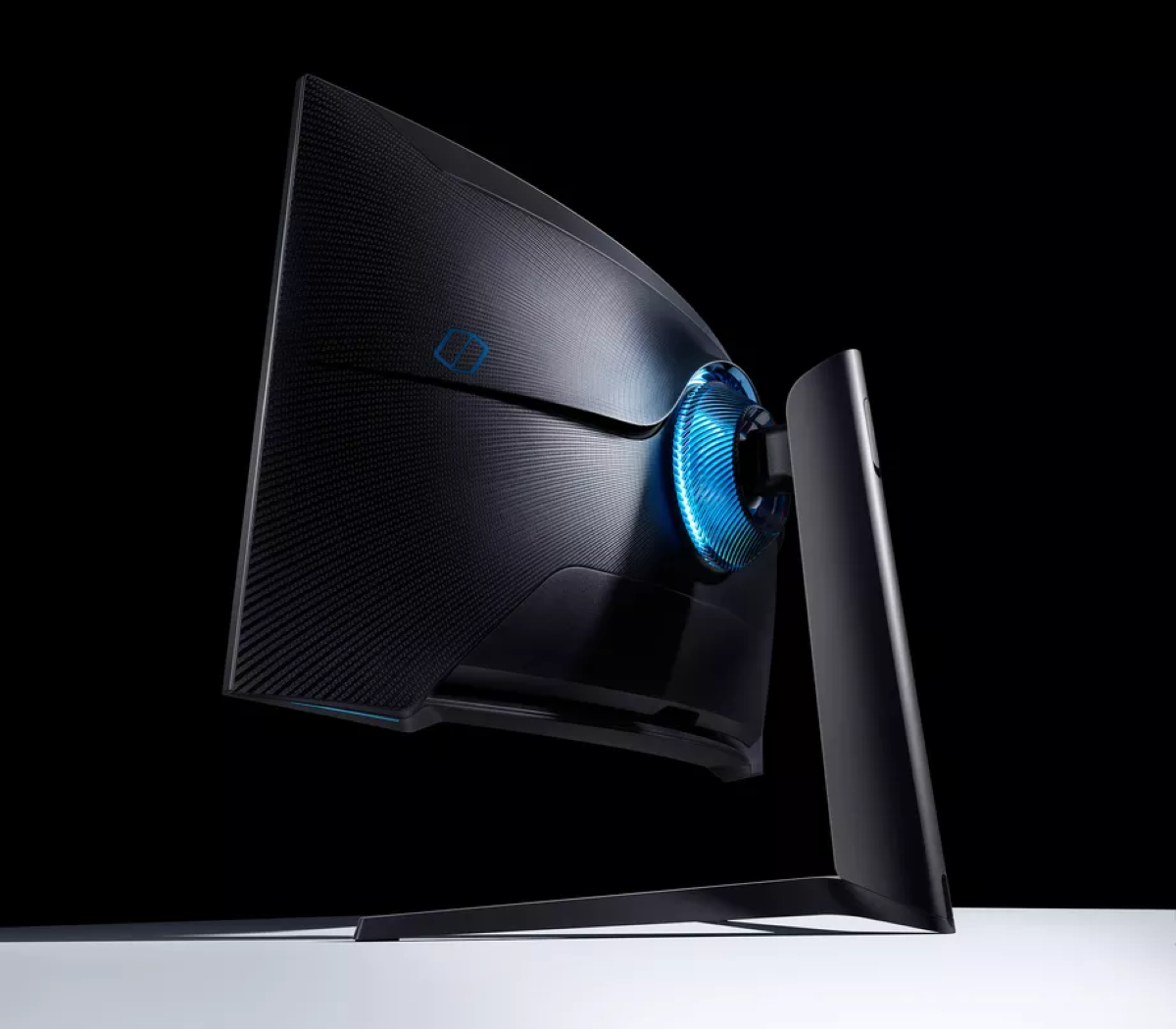 The smaller version, called the Odyssey G7 Monitor will be available in two different size-models (27-inch and 32-inch), featuring a HDR600 rating and a minimum peak luminance of 600 cd/m2.
Samsung didn't announce any prices for its upcoming curved gaming monitors just yet, but with CES 2020 so close – starting Tue, Jan 7, 2020 and ending Fri, Jan 10 – all we have to do is wait a couple more days and we'll also get that information.
It's important to note that fans should expect to pay a "somewhat premium price" for the Samsung Odyssey G9 Curved Gaming Monitor, especially when considering that last year's CRG9 monitor (showcased at CES 2019) was priced at $1300.
This basically means that Samsung's new curved displays (both the Odyssey G9 and G7 models) won't be cheap.