Last year, ASUS posted a tweet that shared a 360Hz gaming monitor, which then turned out to be just an April Fools' prank. However, the company is now bringing its fans the real thing. Starting at this week's CES 2020, Nvidia will showcase the brand-new ASUS 360Hz Gaming Monitor, called the Asus ROG Swift 360Hz.
ASUS brand-new state-of-the-art 24.5-inch 1080p gaming monitor will run at 360Hz and support Nvidia's G-Sync technology. ASUS stated that this is the world's first 360Hz gaming monitor that supports G-Sync, explaining that it was designed with e-sports and competitive gaming in mind.
While 144Hz and 240Hz are typical refresh rates found in most gaming-focused monitors, a 360Hz monitor opens up new doors to professional and competitive gamers alike.
Having such a huge refresh rate offers professional and competitive gamers the possibility of having incredible smoothness in their mouse movements. For example, in competitive games like CS:GO, PUBG, R6 Siege, and Overwatch players need to have extremely precise and accurate mouse movement to position their character's cross-hair perfectly on top of the target, just right before shooting.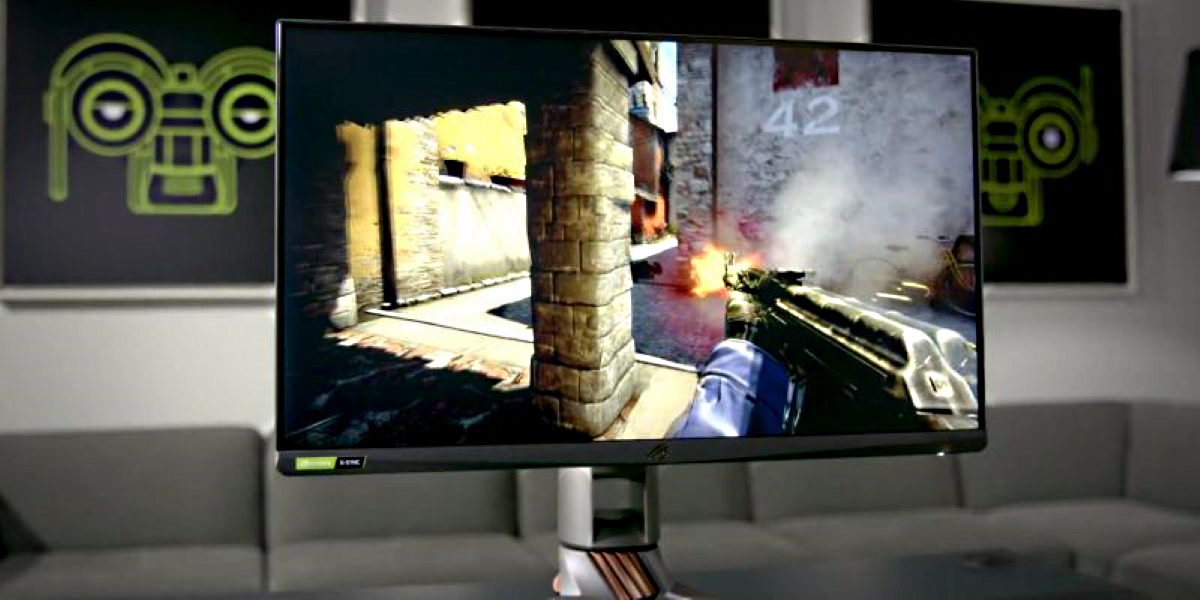 That's where a 360Hz Gaming Monitor comes in to play, allowing those players to have a clear advantage over 144Hz and 240Hz monitors, offering them the smoothest frame rate they've ever seen to date.
With a 360Hz Gaming Monitor you'll obviously need a reasonably powerful GPU to reach a high enough frame rate to even notice a difference from 144Hz and 240Hz monitors. Assuming you can afford one, having a 360Hz gaming monitor will certainly deliver players a smoother experience, which in turn will let them reach the next step and unlock their full potential.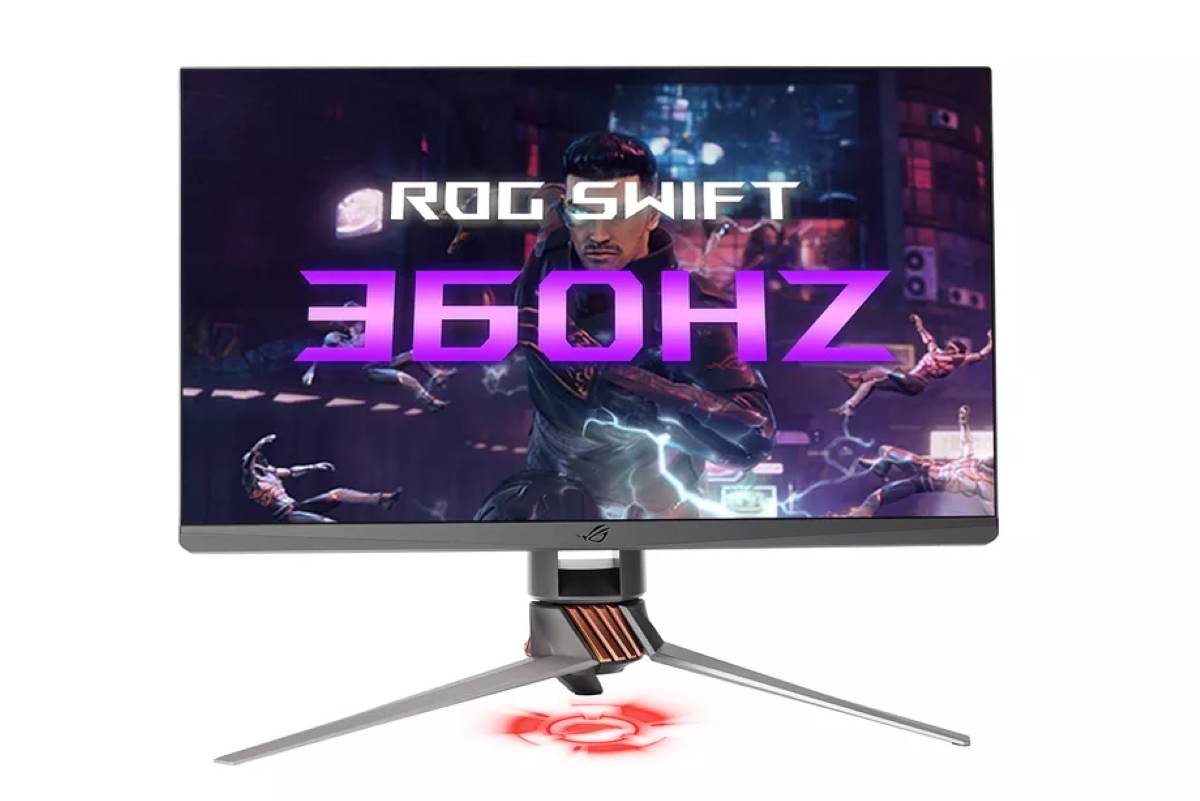 The Asus ROG Swift 360Hz Gaming Monitor will feature a 1080p resolution, but it will also come equipped with Nvidia's "advanced G-Sync processor". This drastically improves FPS (frames per second) count and improve how fluid that FPS count is (how consistent it stays) while also preventing any video stutters/skipped frames, which is a game changer for any competitive gamer.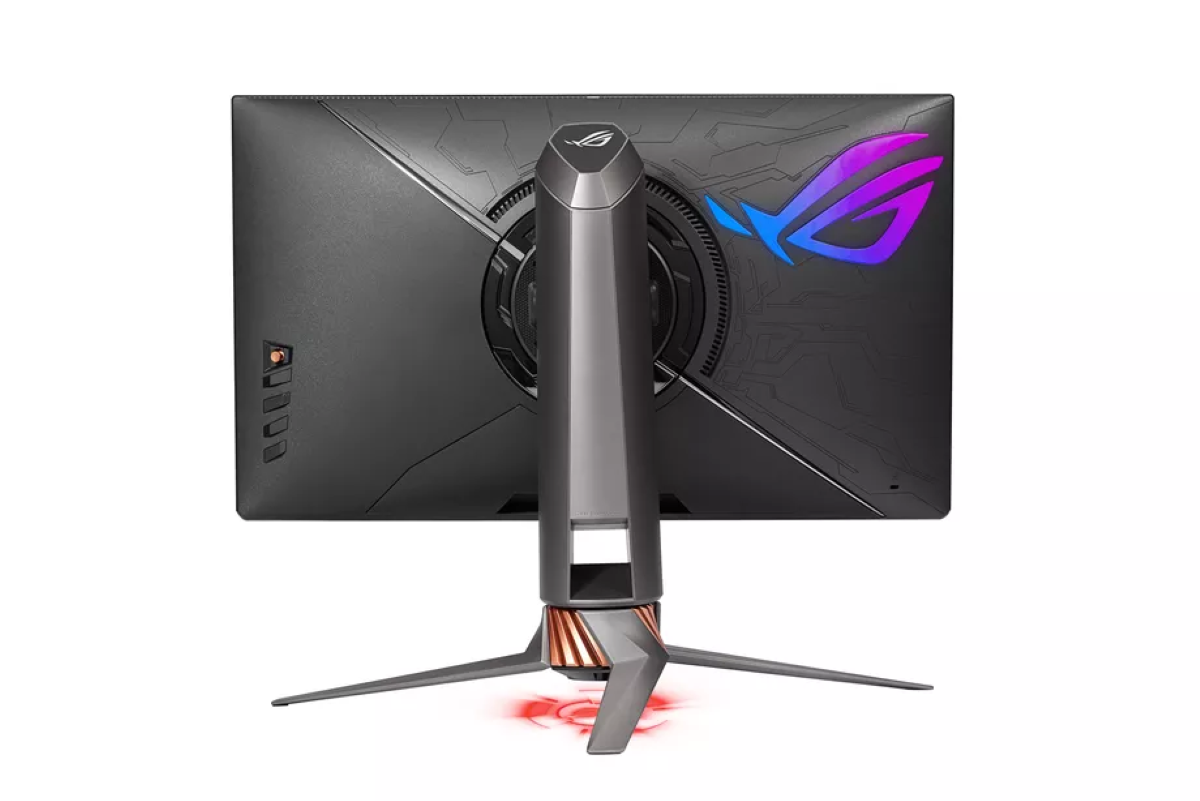 ASUS and Nvidia have partnered up to work on this new monitor and allow it to unlock higher frame rates than any other older monitors been capable of. Nvidia stated that these higher frame rates improve target tracking with smoother animations in games, reduce tearing and ghosting, and ultimately, let players see their enemies earlier. Any reduction in latency, even if it's just mere milliseconds, makes a big difference in competitive gaming.
The Asus ROG Swift 360Hz Gaming Monitor can display frames once every 2.8ms, which can be translated to around six times faster than a regular monitor or TV screen.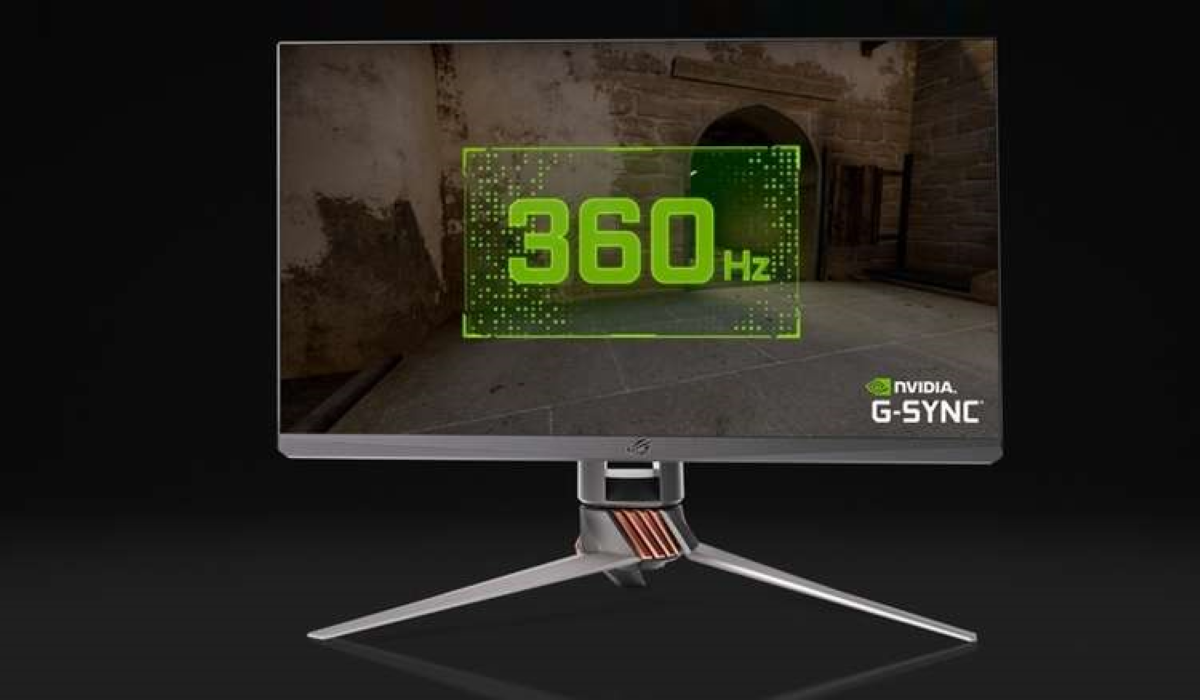 During CES 2020, Nvidia will be demonstrating the brand-new ASUS 360Hz Gaming Monitor, where selected gamers, tech. reporters and some other people will be able to experience the differences over 144Hz or 240Hz monitors. Nvidia also claimed that this new 360Hz gaming monitor will bring professional FPS-Games players flick shot improvements of up to 37 percent over a regular 60Hz monitor, so these should be easily noticeable.
ASUS already announced that their Asus ROG Swift 360Hz monitor won't be available until "later this year". However, the company didn't mention a specific price tag or a release date for their new monitor, so we'll just have to wait patiently until they do.