The famous annual trade show CES 2020 organized by the Consumer Technology Association is closing in, kicking off tomorrow (Tue, Jan 7, 2020) for a total of 4 days of newly released state-of-the-art tech. gadgets, and ending just 3 days after (Fri, Jan 10, 2020). One of the Top 10 Technology Companies attending CES 2020 is Intel, who will be showcasing its most powerful NUC yet, the Intel Ghost Canyon NUC.
The renowned tech. convention (CES) counts with more than 4,400 exhibiting companies, including manufacturers, developers and suppliers of consumer technology hardware, content, technology delivery systems and more, as well as a conference program with more than 250 conference sessions and more than 170,000 attendees from 160 countries.
Back to the Intel Ghost Canyon NUC. Intel's NUC (Next Unit of Computing) units are basically small "desktop-like" computer cases that are packed with CPUs. However, users still need to add their own RAM, storage and OS., and that obviously comes at a much higher cost than building a typical desktop.
Nonetheless, during CES 2020 the company will be unveiling its most powerful NUC model yet, which the company calls the "Ghost Canyon". The most interesting thing about this new NUC is that the unit is big enough to fit a desktop graphics card.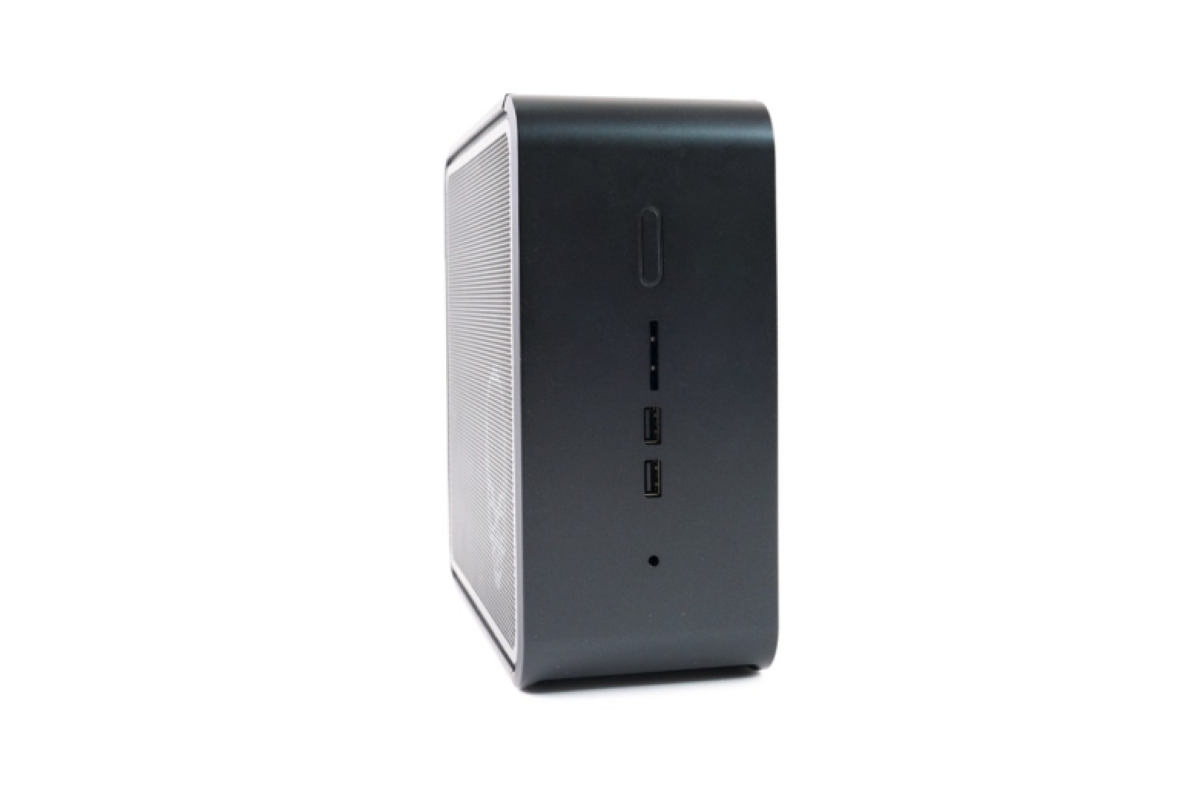 The Intel Ghost Canyon NUC somewhat works like a mini-desktop PC, contrarily to all of Intel's previously released NUC models, which were much smaller NUC units than the Ghost Canyon. Furthermore, the Ghost Canyon offers another advantage that's based on its desktop graphics card compatibility; it offers much more flexibility for gamers who demand decent performance.
Intel stated that its Intel Ghost Canyon NUC will be powered by an i9 processor that can reach up to 5GHz on a single core. An even better announcement is that for the first time, Ghost Canyon NUC owners will also be able to upgrade their CPU down the line. That's a very welcomed feature, especially when compared to previous models that just didn't have it, like the Intel Hades Canyon NUC.
The Hades Canyon was a capable small machine thanks to Intel's unique partnership with AMD's Radeon graphics, but it was still no match for a genuine desktop GPU. Thanks to Intel's upcoming Ghost Canyon NUC, designed with expandability in mind, that's about to change.
Intel still hasn't revealed the base specs of its new Intel Ghost Canyon NUC PC. However, a leak from late September revealed actual images of the device, as well as its supposed future specs. You can take a look at the leaked image, which is embedded below: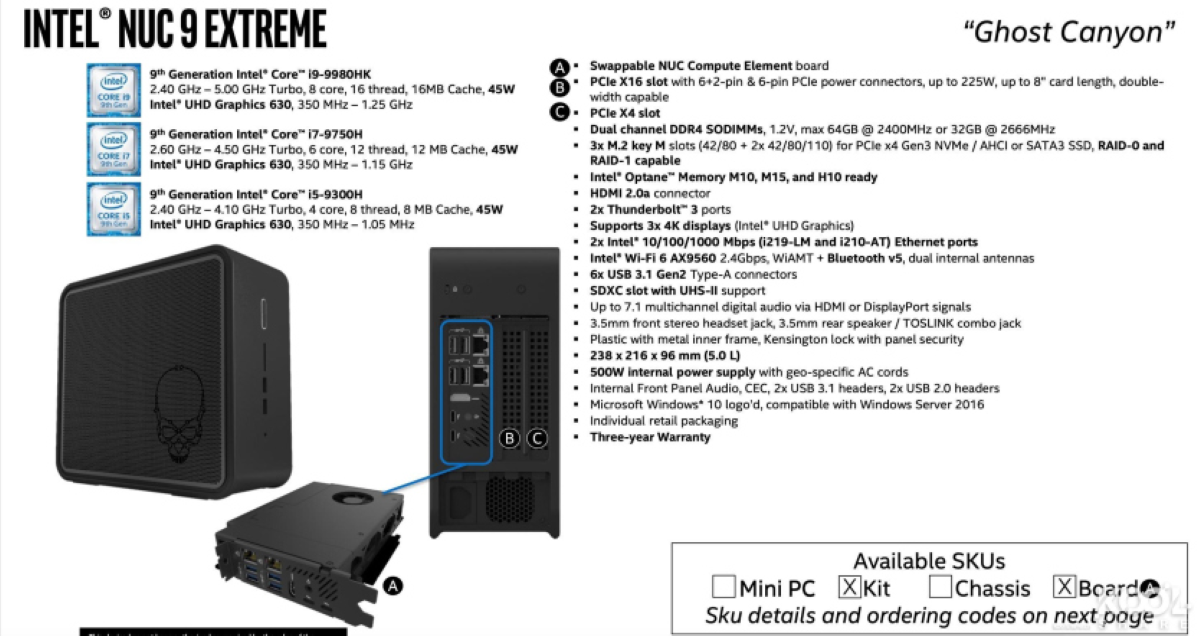 The main advantage offered by Intel's NUC machines is their size, which makes the units conveniently portable. Despite costing much more than a usual gaming desktop, these NUC machines could still be appealing to gamers who are looking for a powerful rig that they can easily carry around in a backpack.
I would assume these would be great for students at college/university who are passionate about gaming and want to take a small break from studying when they're still at campus. All they have to do is connect their NUC to one of the computer lab's monitors and start a short gaming session to have their way of "relaxing" through gaming.
The same would apply for students that have a monitor at their family's home, back in their home town, and another monitor at their college dorm/student apartment, having to just carry their Intel NUC machine back and forth, which would be pretty easy thanks to their small size.