During the last year companies like Intel (at Computex 2019) and Microsoft (during October 2019) unveiled their first prototypes of dual- and folding-display laptops. Now, with the start of CES 2020, Dell unveiled two foldable laptop prototypes that the company believes will preview the future of notebooks and tablets.
Dell is definitely looking to start 2020 with a bang. Its foldable laptop prototypes are simply named the Concept Duet and Concept Ori.
While these are, as said, just prototypes, they also serve as an indicator of what the company is currently working on.
Furthermore, Dell has never been the type of company to reveal a prototype device before its ready to hit the market, but with so much hype going around dual-screen devices and folding screens the company just couldn't stay out of it, clearly showing that it also wants a slice of the cake.
CONCEPT DUET
The Concept Duet is somewhat similar to Microsoft's Surface Neo. This foldable laptop prototype features a dual-screen design that's connected by a hinge, coming equipped with two 13.3-inch screens.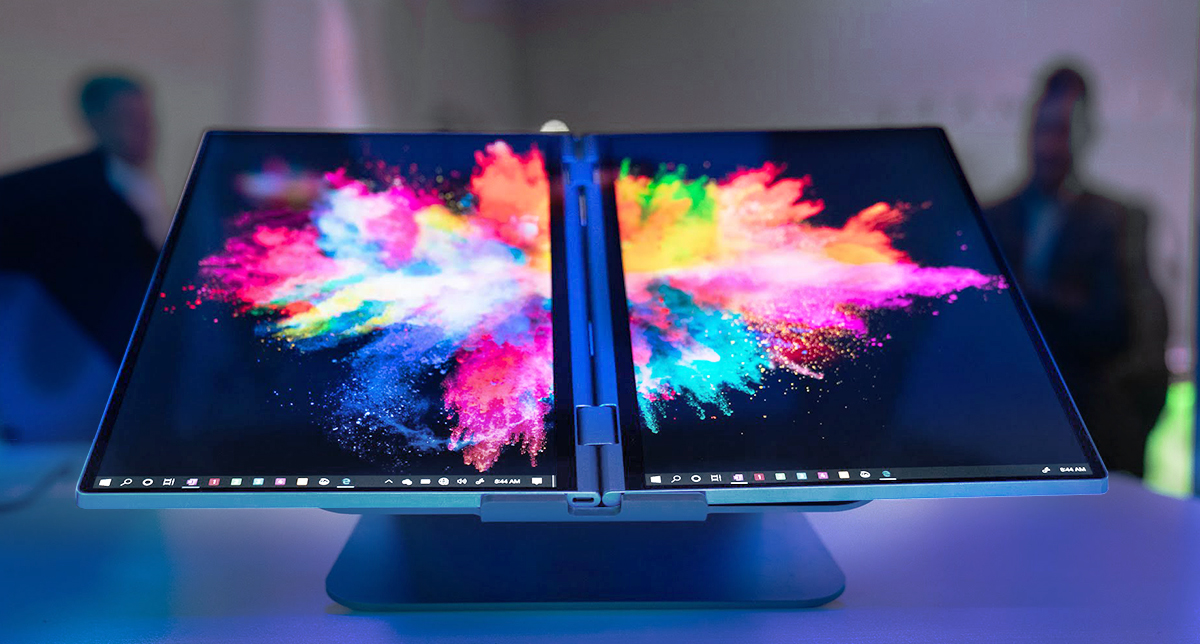 Thanks to it's dual-screen design, the Concept Duet can give its users a portable dual screen solution for when they're on-the-go. Whenever they're done with some work, users can simply fold its two monitors back up and put their Concept Duet back in their bag, allowing them to easily take it with them anywhere.
Having a portable dual-monitor set-up is a great advantage for any content creator, increasing productivity while also offering 24/7 portability.
The Duet's dual-screen design allows users to place it vertically to review images on one screen while working on the other, or have a single panel with just their tools. Having two monitors is also a great way of reading a book or magazine.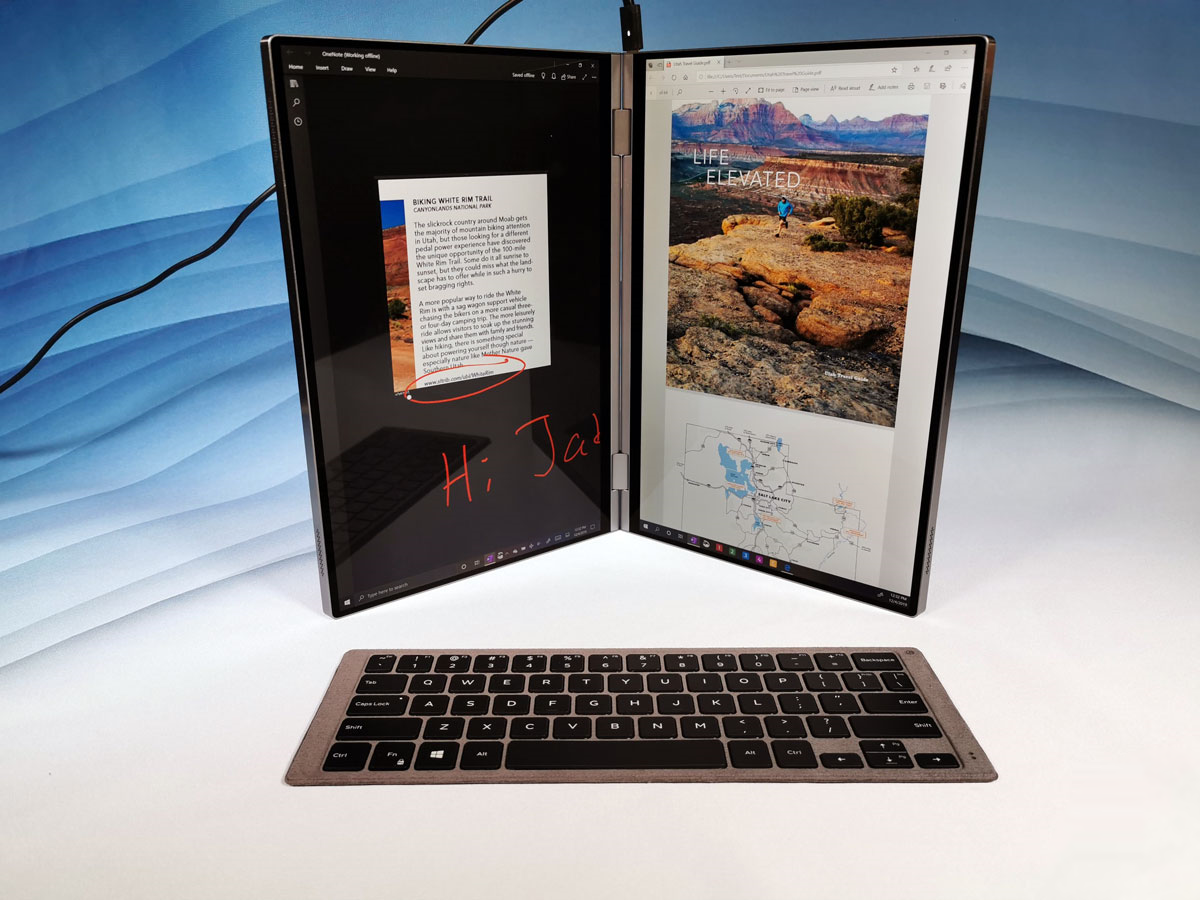 Flipping it horizontally lets users run a video chat on the top screen while leaving the bottom display completely free for any work, allowing users to take notes or complete any school/office work during their video chat.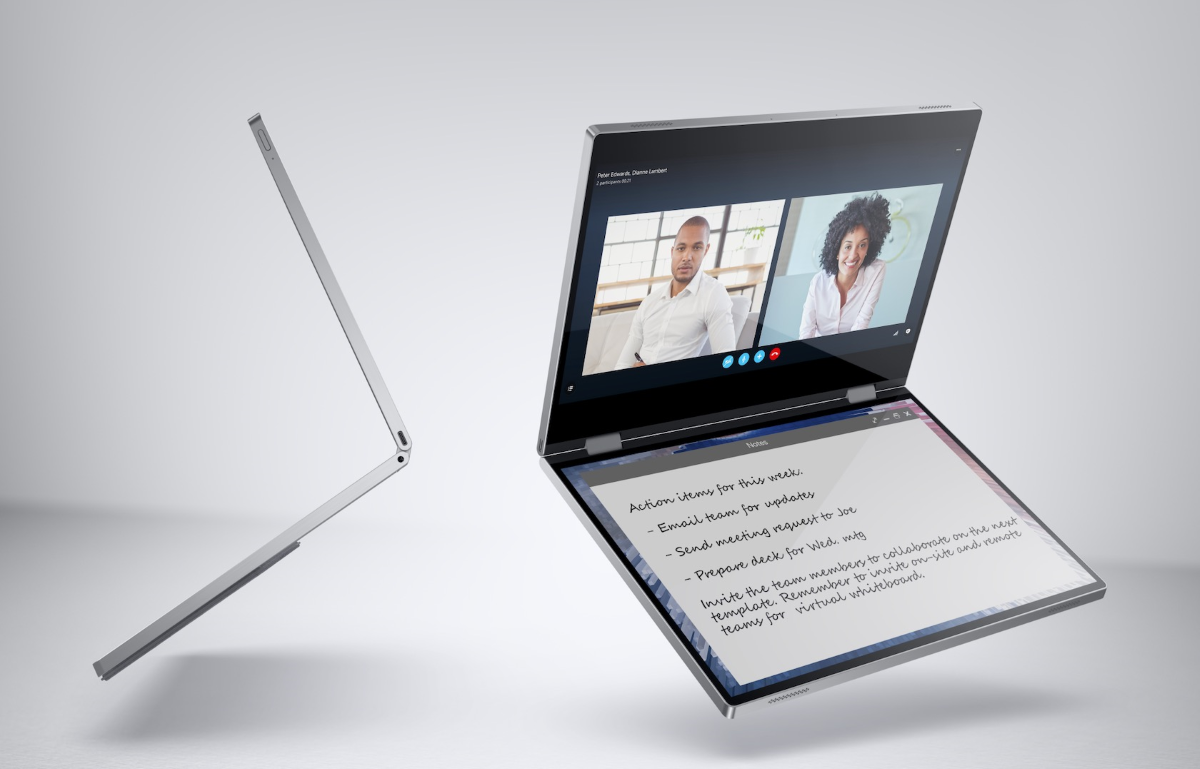 The Duet's hinge can also rotate all the way to 360º degrees, allowing users to fan it out and use it in "Tent Mode". This would probably be best used by two students studying together, sharing the device while using one screen each, or two company colleagues sitting at a small tablet and using the device to work together and finish some simple office work.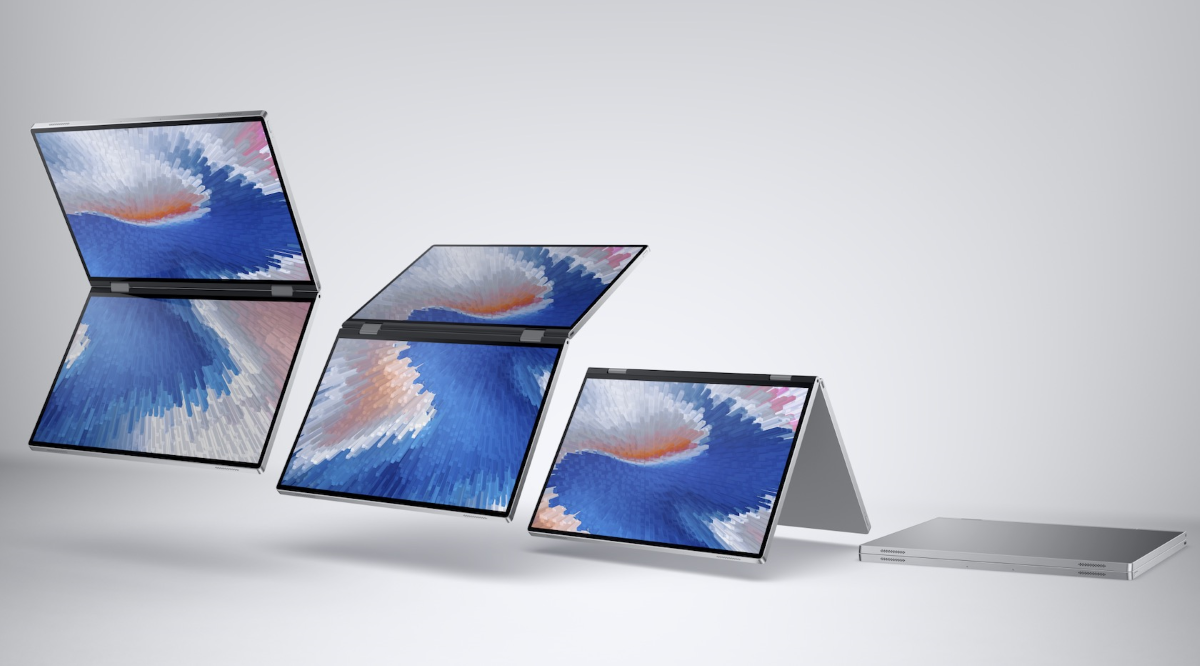 The Concept Duet also comes with a detachable keyboard that can be placed on top of the lower screen for a "keyboard-like experience". With the keyboard placed on top of the bottom screen users can have a continuous screen running above the keyboard (on the top display). Sliding the keyboard up will pop an onscreen touchpad to give users a more traditional laptop layout.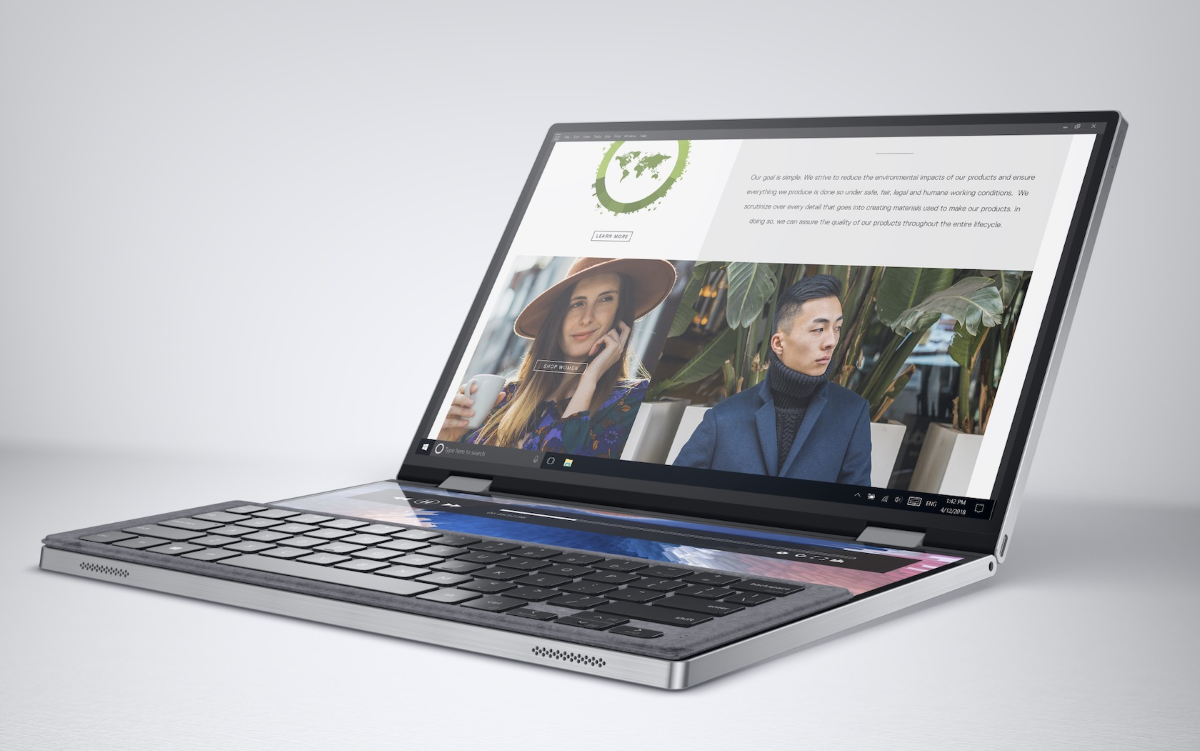 Dell's dual-screen model can fluidly run multiple Apps on both screens simultaneously. Lastly, the Duet also supports some gesture controls. With three fingers users can flick a window from one screen to the other, while using four fingers will extend that window to both screens.
CONCEPT ORI
The Concept Ori is a large device that works exactly like a folding tablet, and is somewhat similar to Lenovo's ThinkPad X1 Folding Laptop.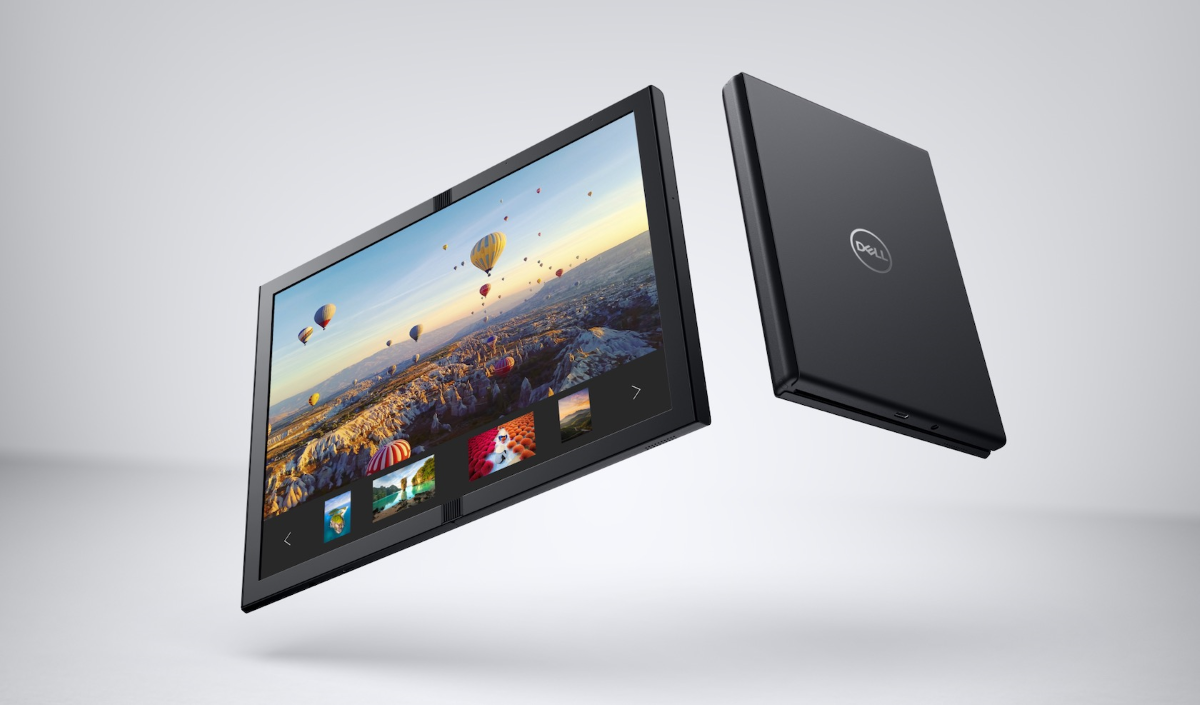 Its product name comes from the Japanese word "Origami" which is the art of paper folding. And that's exactly what the device does; it folds, perfectly.
You can fold it 90 degrees and use one half as your display, while using the other half as an onscreen keyboard.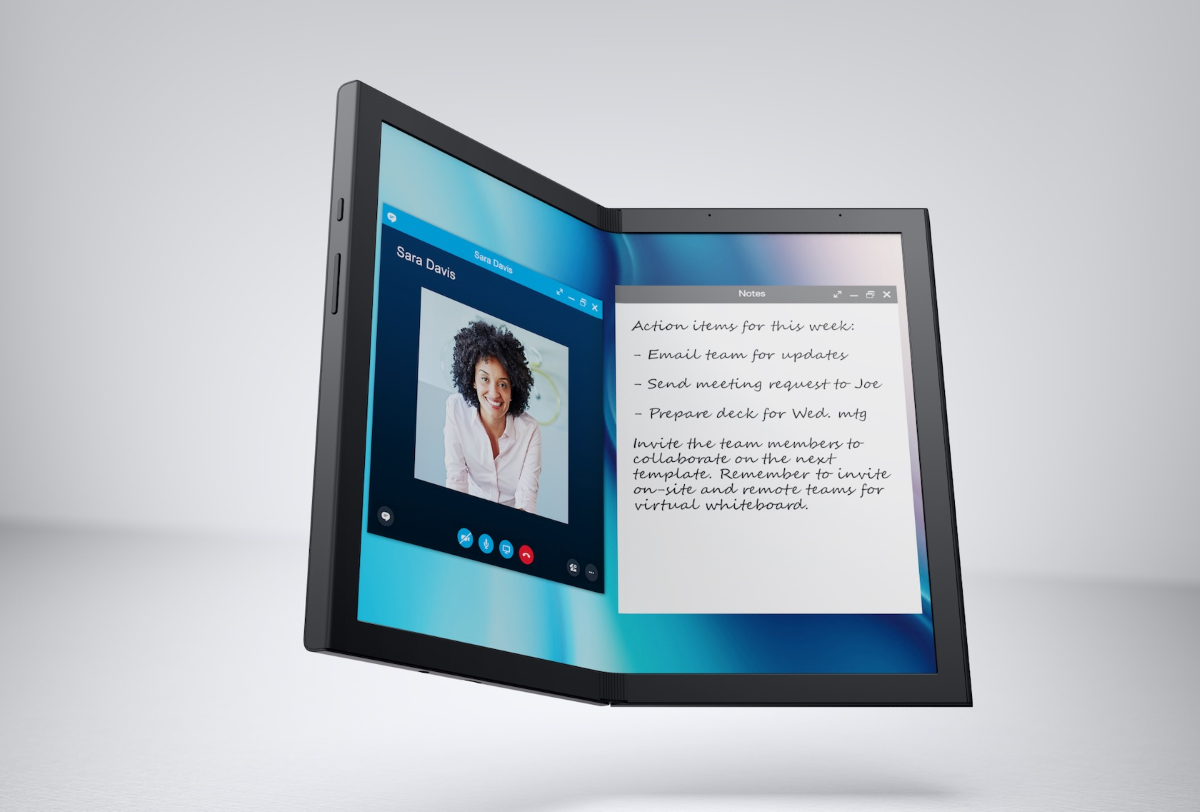 The Concept Ori features a 13-inch touchscreen that can be folded in half. This way users can turn it into a smaller device when looking to store it in their bags/backpacks, or pull it out and open it up into a full-sized tablet.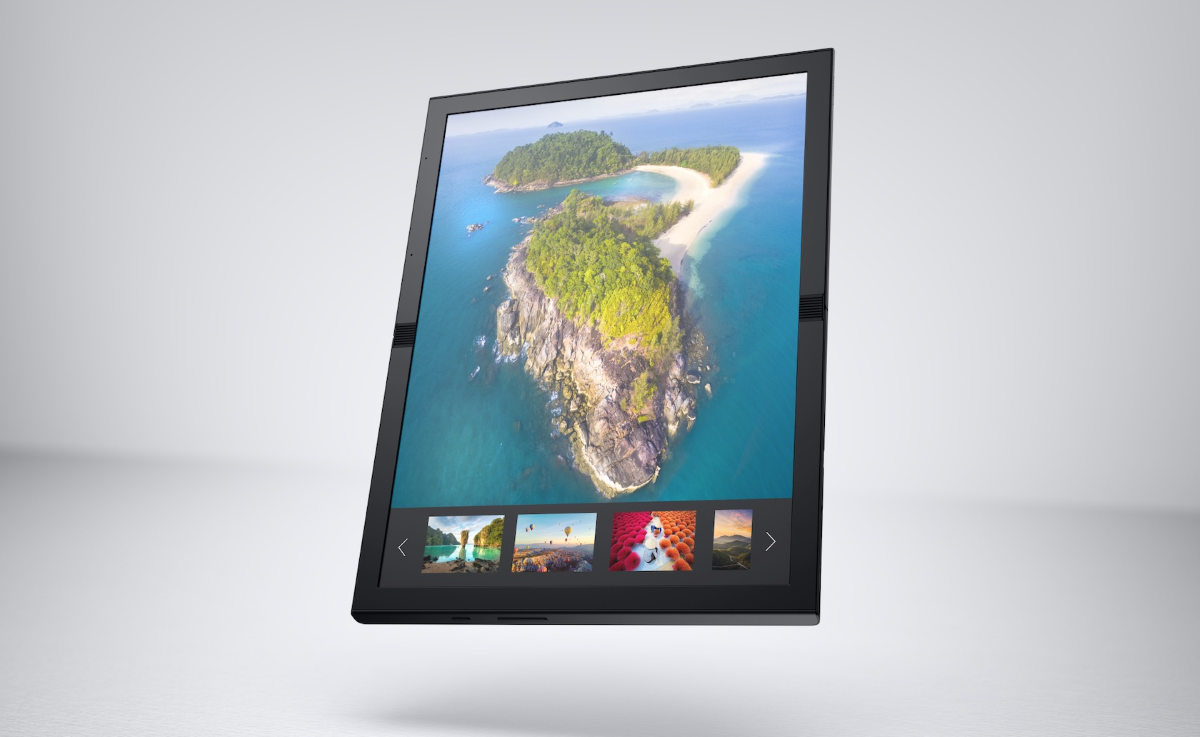 The idea behind the Ori is to give its users a full pen-enabled tablet PC where they can draw or write on, while also letting them use it with a Bluetooth keyboard and mouse if they choose to do so.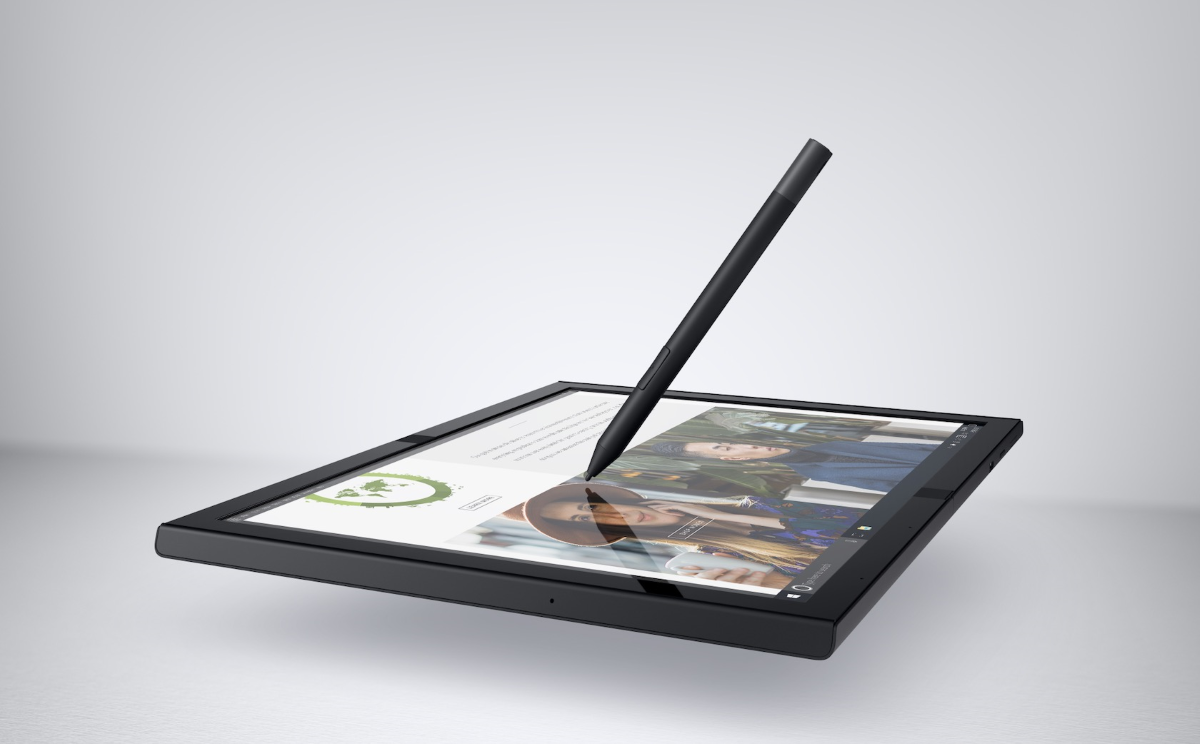 FINAL THOUGHTS
The Concept Duet and Concept Ori are two great – you guessed it – "concepts" of future foldable laptop models, the first one featuring a dual-screen design and the second one a folding screen design.
It seems like the obvious choice for their OS would be the Windows 10X, but Microsoft isn't distributing it just yet. At the moment Dell has its own OS running on the two concept devices.
It's important to (once again) highlight that these are just concepts that Dell is currently working on, which means that there is still no information available about both products' specs and price tags. Still, these are expected to be released at the end of the year.
If there's anything to take from this is that 2020 seems to be the year of display devices.