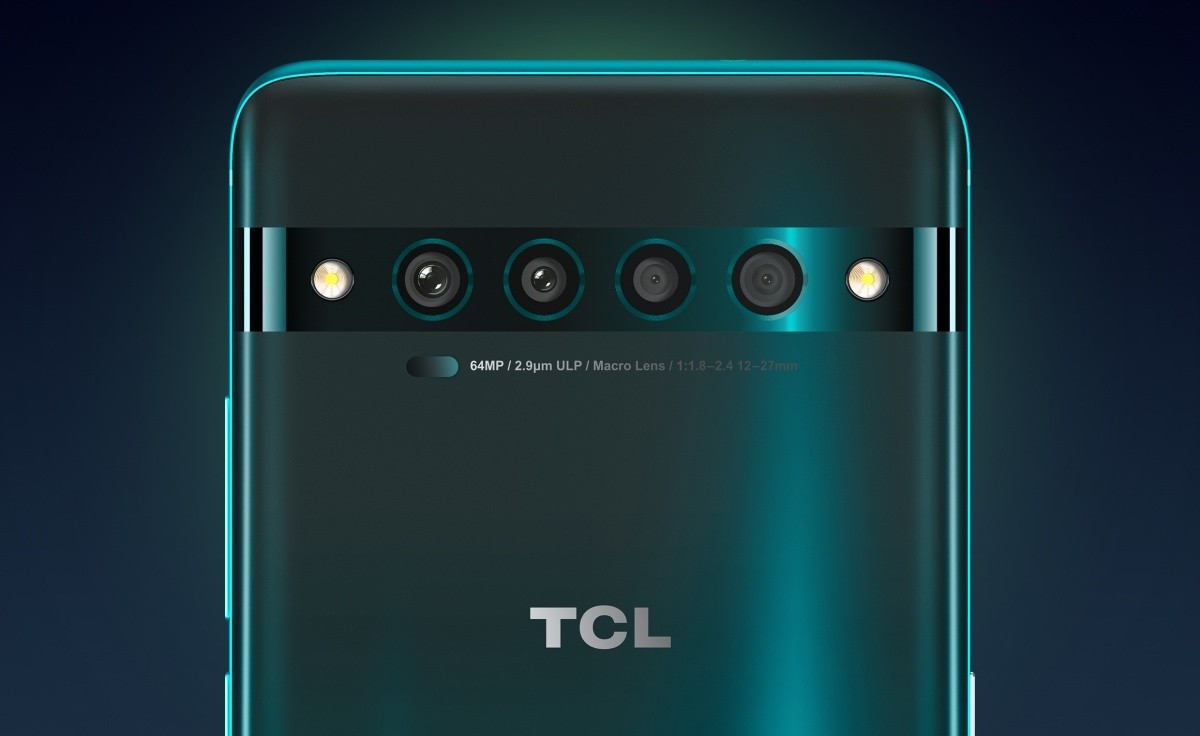 CES 2020 already started (Tue, Jan 7, 2020 – Fri, Jan 10, 2020), counting with more than 4,400 exhibiting companies, and that obviously includes smartphone manufacturers. However, one company that we didn't expect to see bringing a brand-new quadruple-camera smartphone was TCL. Nonetheless, the company came to CES 2020 with a game plan, showing that it's finally ready to get serious and compete in the smartphone market with its brand-new TCL 10 Pro Smartphone.
TCL Corporation is a partially state-owned Chinese multinational electronics company headquartered in Huizhou, Guangdong Province. The company develops many different products including TVs, smartphones, air conditioners, washing machines, refrigerators and small electrical appliances.
While the company is mostly known in the U.S. for its decent and affordable 4K TVs, it is also involved in the smartphone market, manufacturing a lot of different phones, including Alcatel Smartphones (that basically every phone carrier company sells), Blackberry Smartphones, and Palm Smartphones.
However, TCL recently decided that it wants all American citizens to know that they make high-quality smartphones, which also come at a very reasonable price, and that includes its three brand-new smartphones: the TCL 10 Pro, the TCL 10 L, and the TCL 10 5G.
At the end of 2019, the company began pushing its branded smartphones (mostly Alcatel and Blackberry Smartphones) in Europe as a strategy to dive deeper into the smartphone market. During the last year, the company also teased the launch of both 5G and foldable smartphones, which are about to be released – at different times, that is.
While its foldable smartphone is still a prototype (discussed further ahead), its TCL 10 5G will soon be ready for release, and it will be its first 5G smartphone model. The TCL 10 5G Smartphone is scheduled to be released during the second quarter (Q2) of 2020, in both the U.S. and Canada.
From its three brand-new smartphones I should say that the TCL 10 Pro Smartphone is without a doubt the most interesting one, mainly because of its quadruple-camera set-up.
Let's take a detailed look at the TCL 10 Pro Smartphone and talk about everything that we know so far.
DESIGN & SPECS
The TCL 10 Pro Smartphone is one of the prettiest smartphones we've seen in the last few months, featuring a very elegant design. Its front side looks somewhat similar to the Galaxy S10.
The TCL 10 Pro comes equipped with a jaw-dropping curved, yet strong AMOLED screen that looks ultra-crisp, framed by the smartphone's two curved sides. The smartphone also comes equipped with an in-screen fingerprint sensor and a Qualcomm Snapdragon 765G processor that works as its main unit. The phone runs on TCL's customized version of Android, which is rather light, and it also features a 3.5mm headphone jack and a USB-C port for connectivity.
These are just standard specs for a midrange smartphone in 2020, but its design is still breathtaking. At the back of the phone we can find a ultra-smooth satin glass backing that glows with a rich emerald color whenever light shines upon it.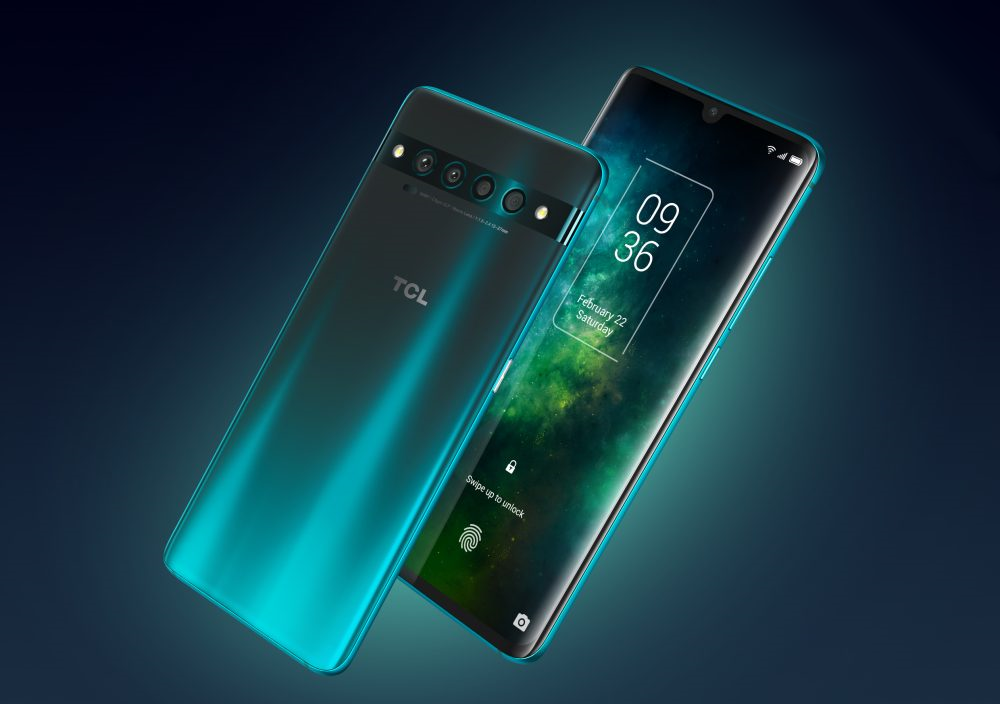 However, what makes this smartphone truly special is its quadruple-camera set-up. The TCL 10 Pro features a total of four rear cameras, which include a 64-megapixel as its main shooter, as well as a dual flash arrangement (one on each side of the quad-camera lineup). The smartphone's macro camera is simply impressive, and its capable of pulling detailed-focus just around three or four inches from any object.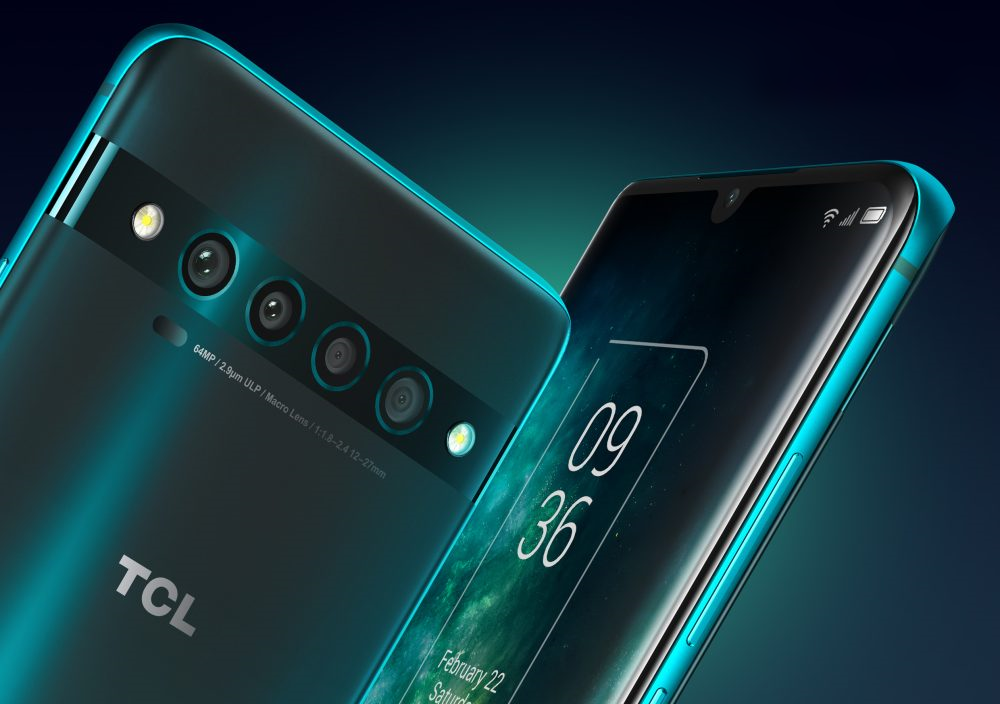 Still, TCL confirmed that they didn't design the TCL 10 Pro to offer the best camera quality on the market. Instead, the company stated that it is just looking to meet the same quality offered by other smartphones in the same category, but with the Google Pixel 3A already released and the Google Pixel 4A closing in, that should be a very hard task, if not an impossible one.
TCL also stated that it hopes that some of the brilliance from its TV panels is passed to the TCL 10 Pro, saying that it created a custom hardware controller that converts SDR video into HDR, bringing higher refresh rates whenever playing video.
The company also shared its thoughts about its upcoming foldable smartphone, which they teased last year. TCL recognized that the company isn't a brand that's well-known for making high-quality devices just yet, explaining that it is looking to start slowly in order to gradually build consumers' trust.
MORE SURPRISING NEWS – A FOLDABLE PROTOTYPE
One thing that we definitely didn't expect at CES 2020 was to see TCL unveiling a brand-new foldable smartphone, which was just another surprising news. TCL revealed that it is working on a new foldable smartphone, but this one is still a prototype.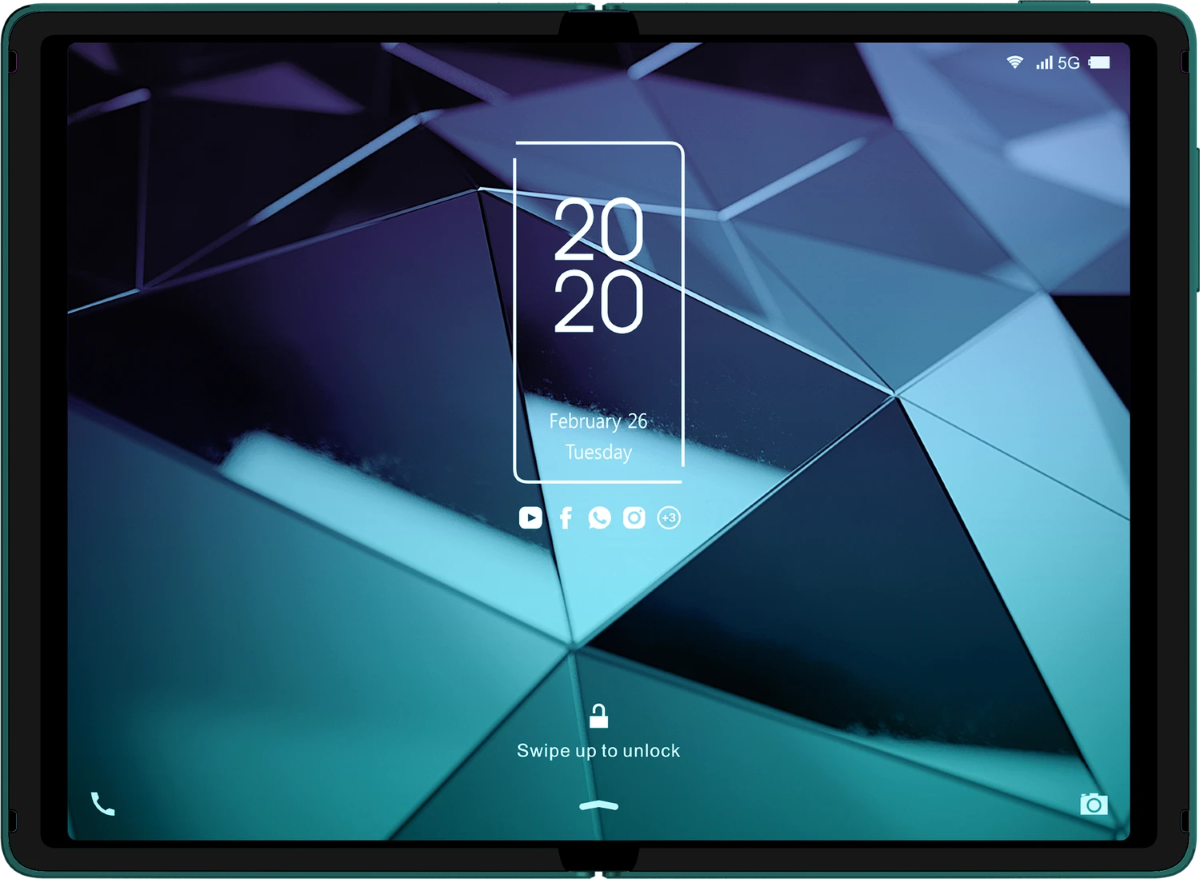 TCL's foldable smartphone prototype is still listed as "Foldable Smartphone Concept", which confirms that it still isn't ready to be released.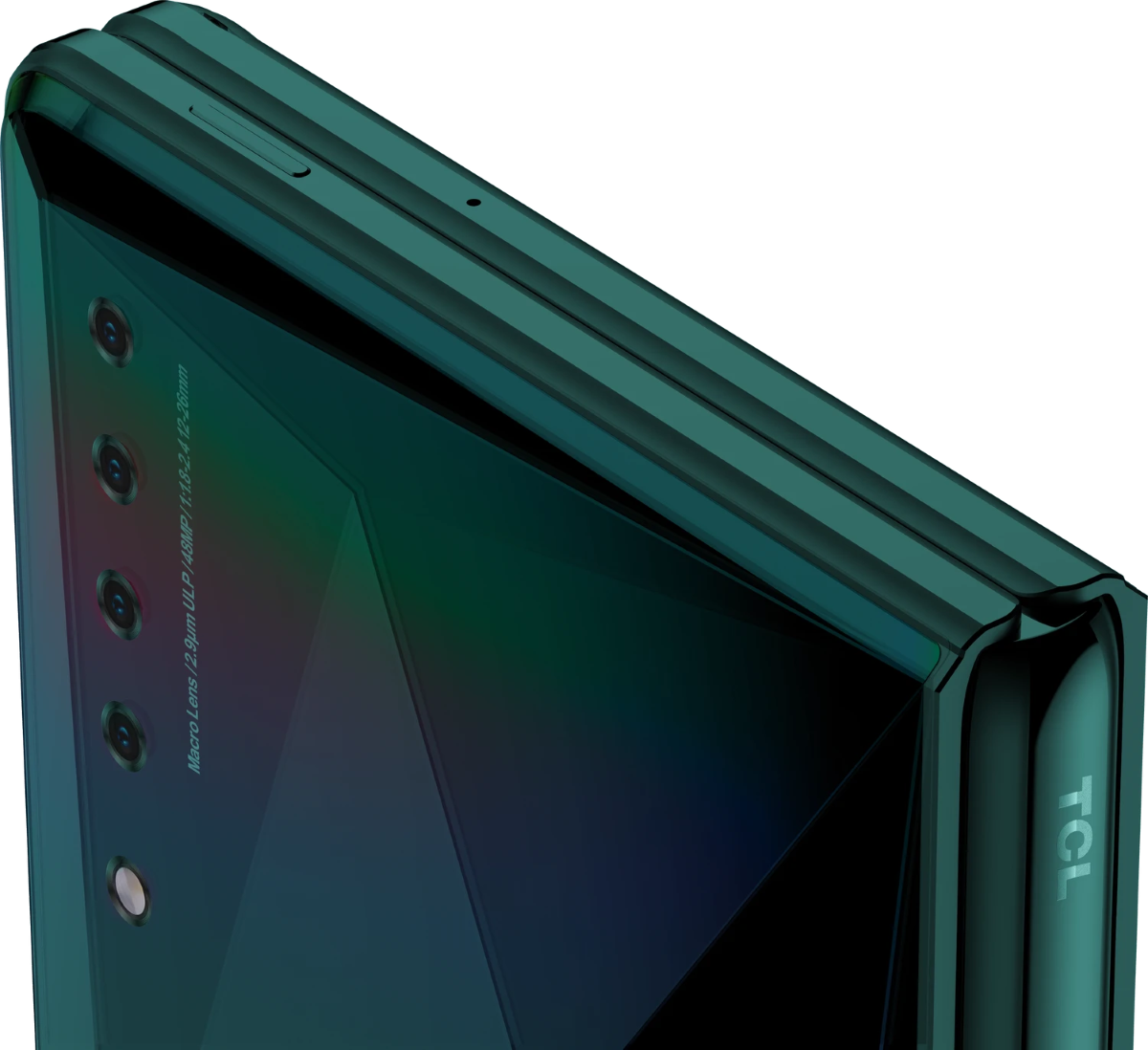 The foldable prototype is still on a very early development stage, and so, flaws are reasonably expected. The hinge creaks when you open it up and the software is no what near ready.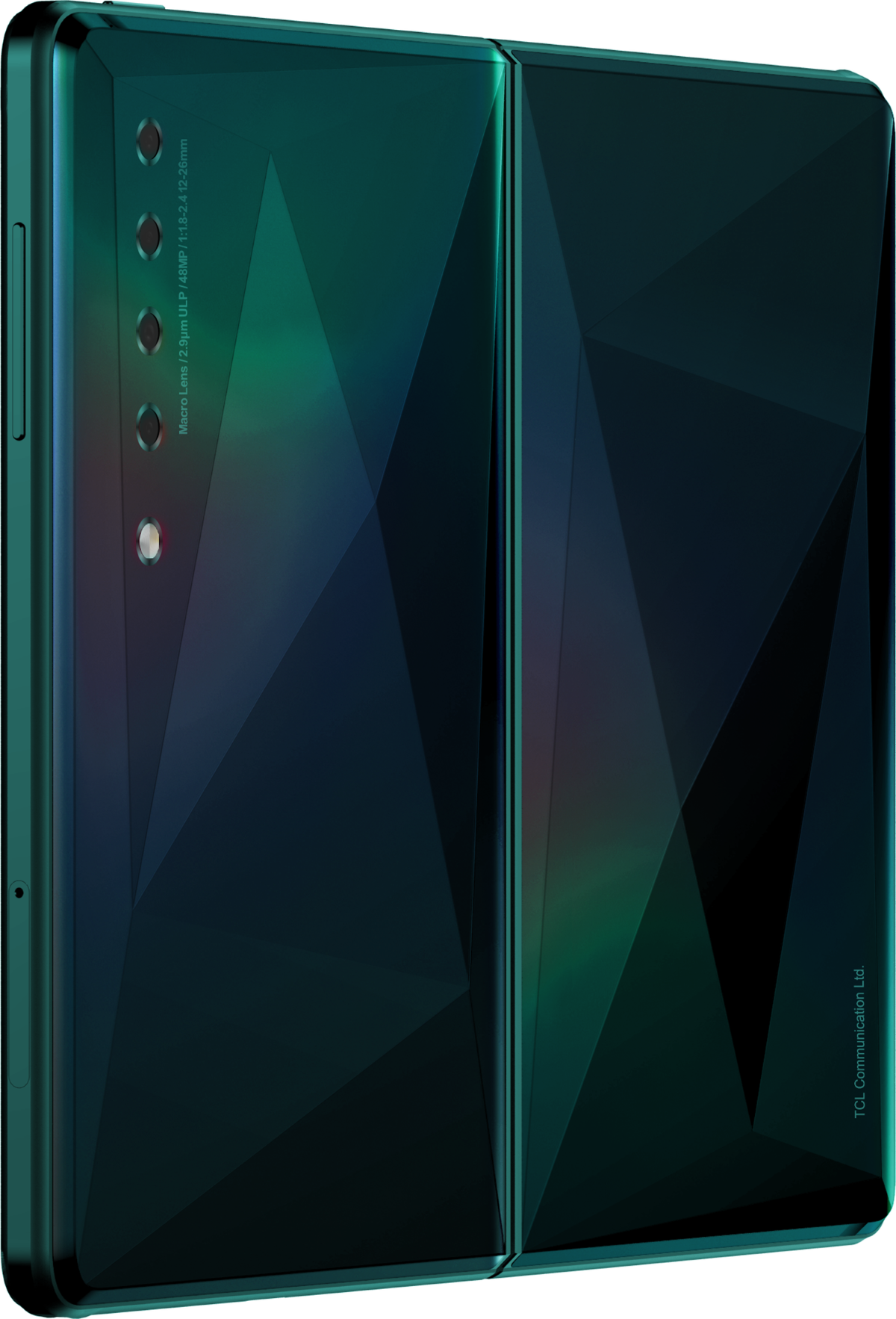 Still, there are some nice and clever design features to it. TLC's foldable smartphone prototype can close completely flat. Another interesting thing to note is that there is no screen on the outer side of the smartphone, which is a bit disappointing.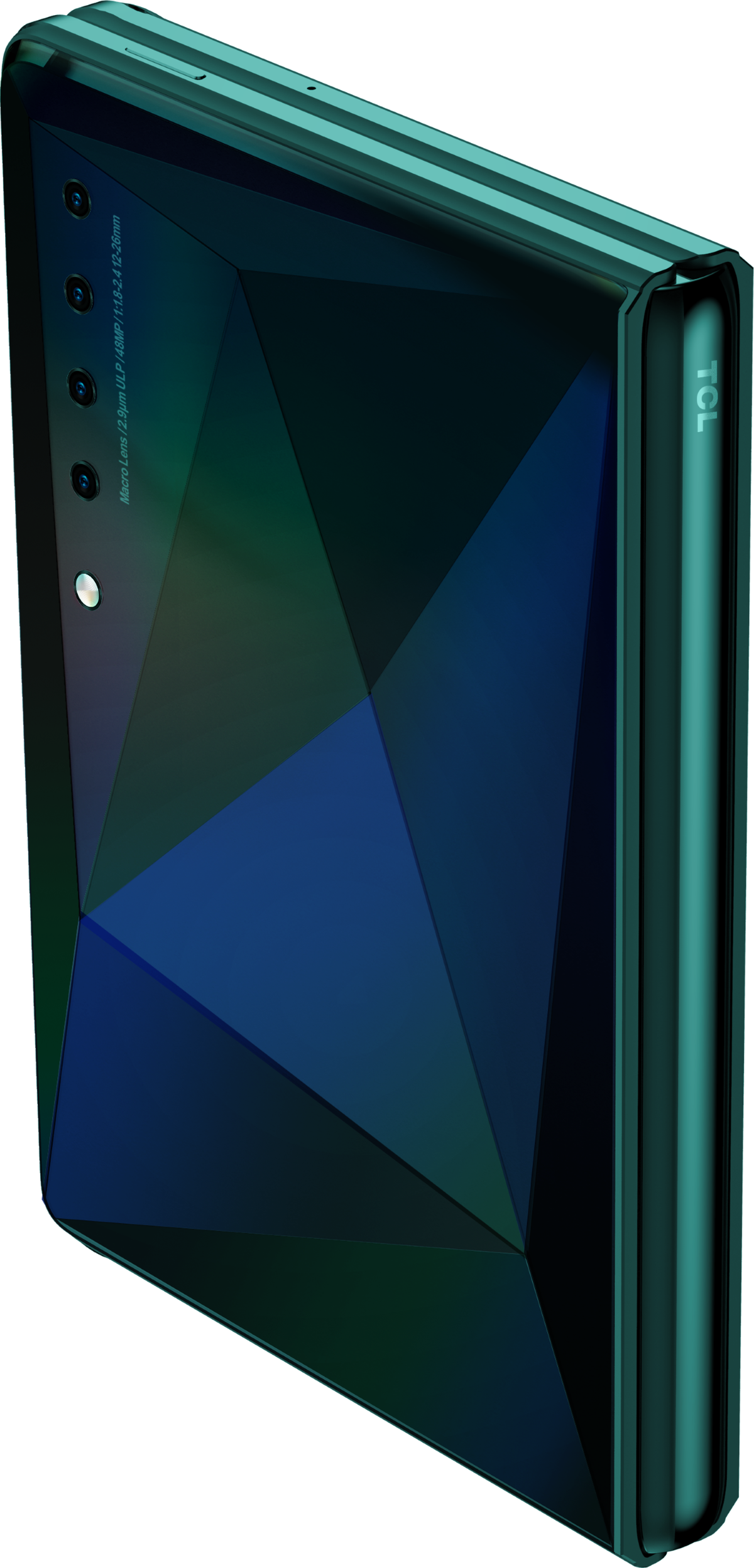 At this time, there isn't much information about it other than a couple of snapshots of the device.
TWO LITTLE BROTHERS
TCL's two other showcased phones at CES 2020 are basically lower-end versions of the TCL 10 Pro.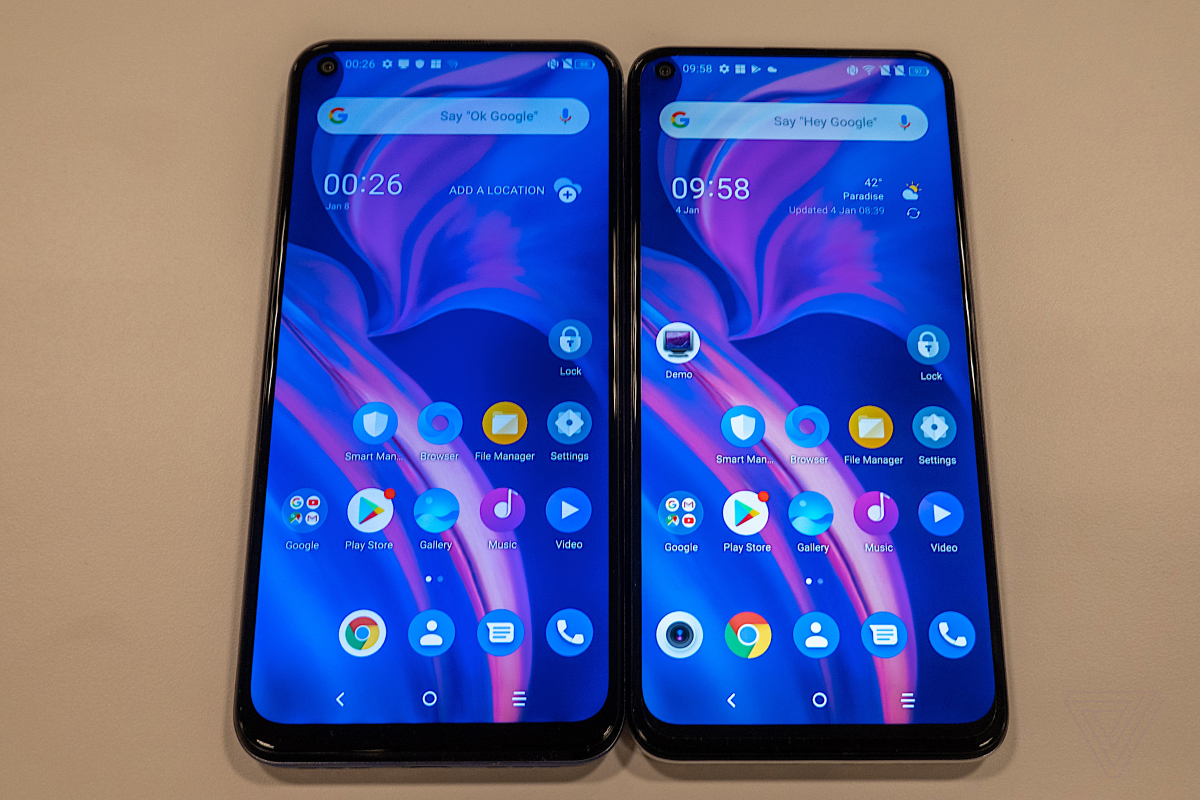 The company confirmed that it wouldn't disclose the future price tags for their upcoming smartphones just yet, but it did assure that the 5G model would be priced below $500, and also confirmed that there would be a significant price gap between the 10 Pro and the 10L models.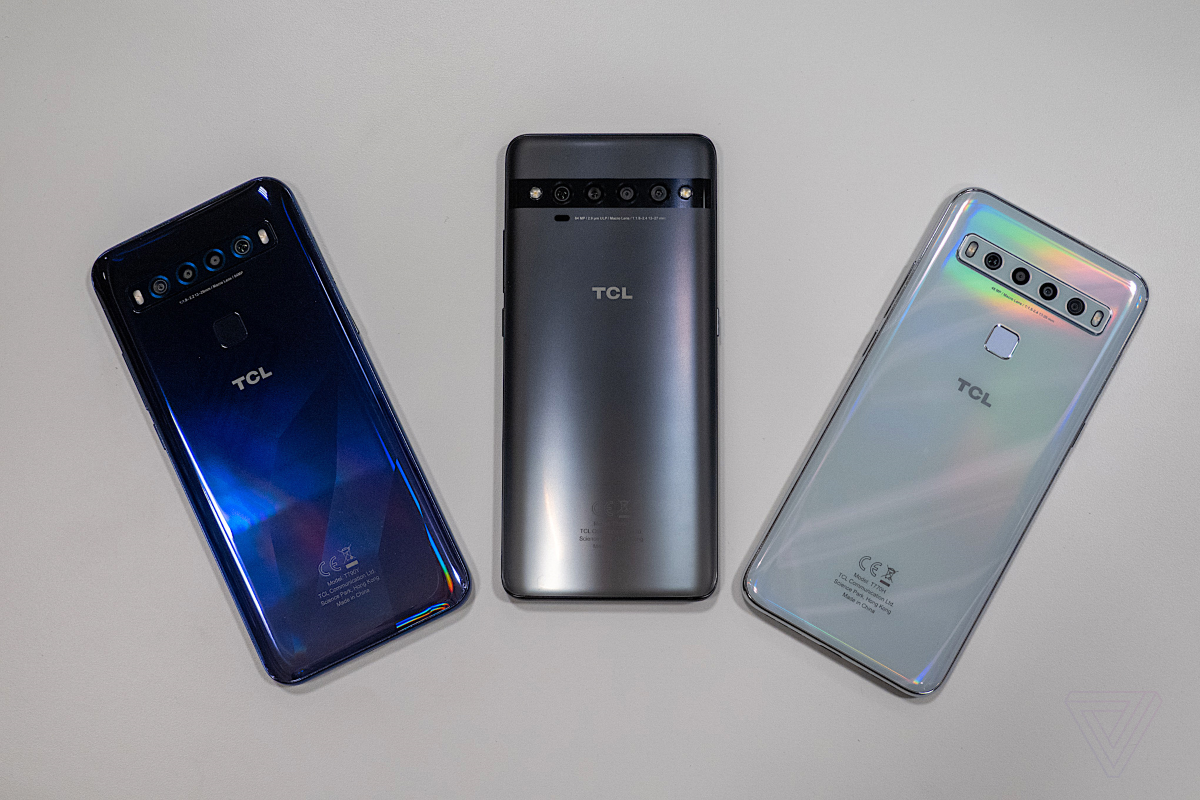 FINAL THOUGHTS
The TCL 10 Pro Smartphone features a very elegant design and a quadruple-camera set-up, coming equipped with a curved AMOLED screen, an in-screen fingerprint sensor and a Qualcomm Snapdragon 765G processor, as well as a 3.5mm headphone jack and a USB-C port.
The smartphone runs on TCL's customized version of Android, which is rather light.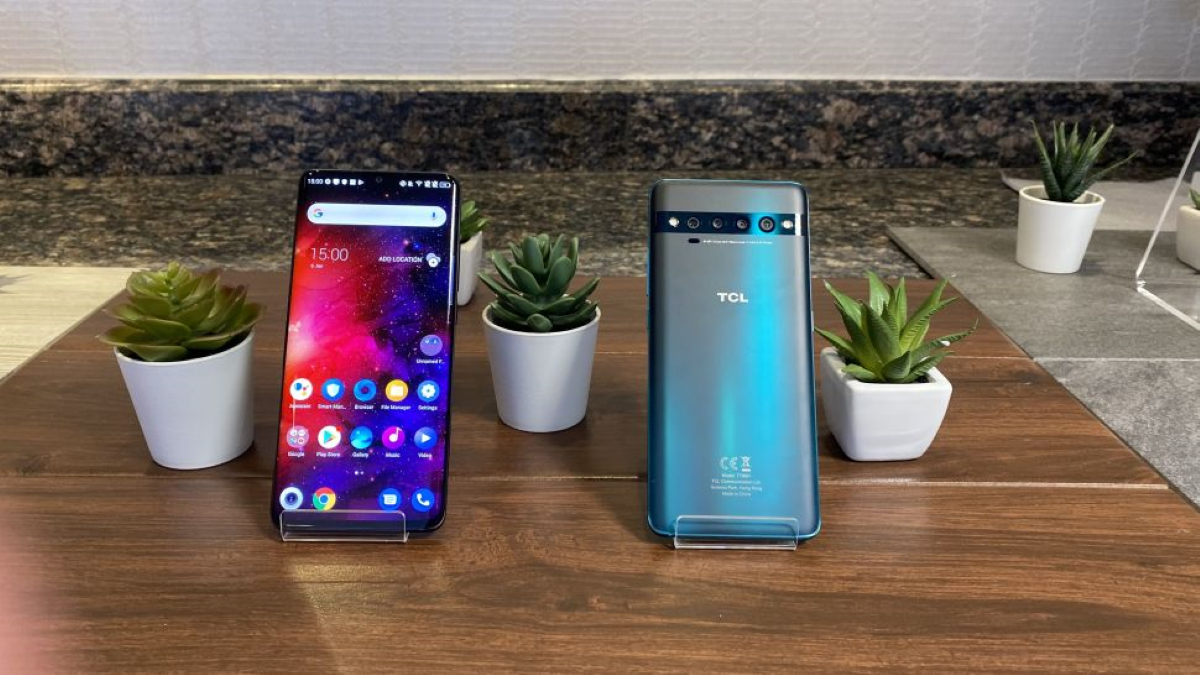 While TCL didn't disclose its price tag just yet, the TCL 10 Pro Smartphone – which is basically a gorgeous Galaxy S10 clone – will likely cost less than $500. There are obviously a ton of other smartphones around that price point, but many of them are simply gigantic, and since the TCL 10 Pro Smartphone is just slightly smaller than those, that might prove to be an advantage for the company.
Furthermore, the fact that TCL is willing to create something similar to the Galaxy S10 and sell it at a very accessible price shows just how serious the company is about making a name for itself in the smartphone market.
There is still no exact pricing or release date for all of TCL's three new smartphones (TCL 10 Pro, TCL 10 5G and TCL 10 L), but the company confirmed that it will share more information about their specs in the nearby future, including the phone's camera details, battery life and some other internal specs.
TCL will share all of that information in late February, either before or exactly at the Mobile World Congress (Mon, Feb 24, 2020 – Thu, Feb 27, 2020).