Just a month ago, some leaked pictures of Samsung's Foldable Smartphone Prototype flooded the internet, getting posted and shared on Twitter, as well as on a bunch of news reports websites and many social media platforms. Now it was Samsung's next flagship phone's turn, which – according to recent leaked images – will be called the Samsung Galaxy S20.
This means that fans won't see a Samsung Galaxy S11. Instead, the company decided to jump straight to the S20 model/version.
Recent rumors suggested that the company was planning to change the model number of its next flagship phone. Today that was confirmed by XDA Developers, who published the first real shots of the Samsung Galaxy S20 Plus (5G).
DESIGN
One of the pictures shows the smartphone's startup screen, which in turn confirms its new name. If you really think about its name – "Galaxy S20" – it suggests that the company might be thinking about naming their upcoming smartphones by year from now on.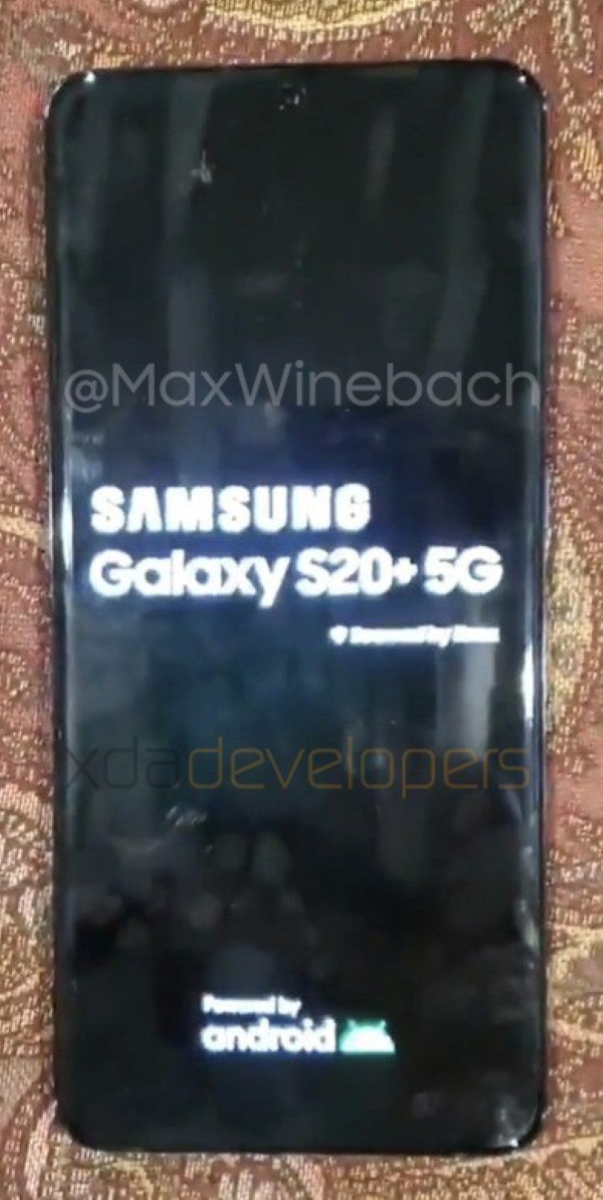 One other picture, which shows the front of the device, lets fans see that the upcoming Samsung Galaxy S20 Plus features a center hole-punch cutout that looks similar to the selfie shooter found on the Galaxy Note 10.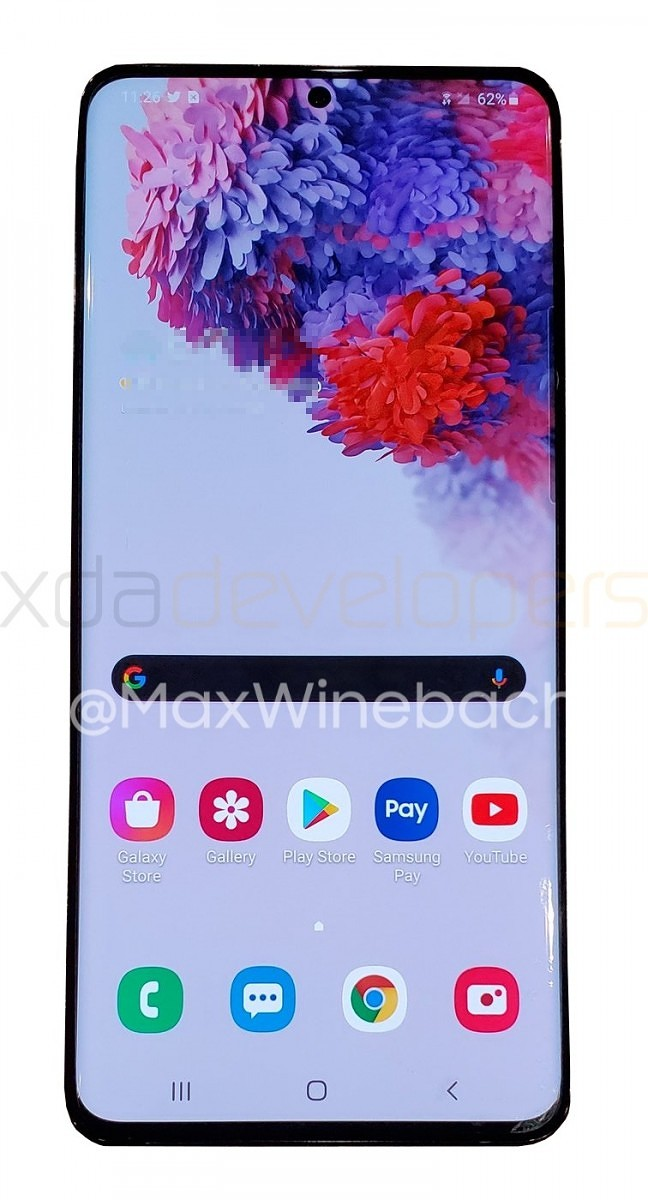 While Samsung focused hard on reducing the curved sides of the Galaxy S10 and S10 Plus, XDA's anonymous leak source stated that the S20 Plus felt largely flat in hand.
SPECS
The last leaked picture, which shows the smartphone's back side, reveals some of the smartphone's camera specs, unveiling the S20 Plus' large camera array.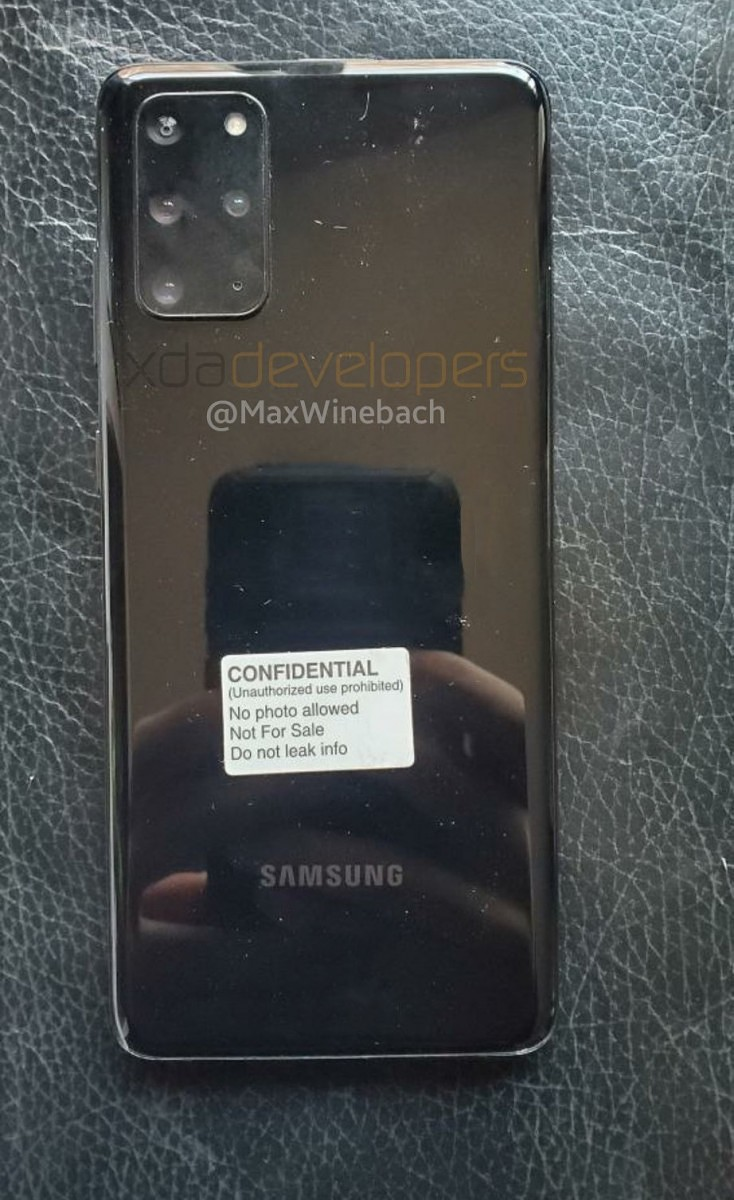 This new camera setup is rumored to include a 12-megapixel 1.8-micron wide camera lens (main lens), an ultra-wide lens, a telephoto lens (for portrait mode) and possibly a macro lens (as the new fourth option).
CONFIDENTIALITY BREACH
Ironically, the back of that exact Samsung Galaxy S20 Plus (the one used for the leaked pictures) also came with a very optimistic Confidentiality Sticker that clearly said at the end "Do not leak info."
Well, all we can say is that the company was just a bit too faithful when assuming that all of its smartphone testers would simply follow the Confidentiality Sticker's guidelines.
FINAL THOUGHTS
A promotional video accidentally revealed the date of the launch, letting fans know that Samsung's upcoming Galaxy S20 smartphone will be officially unveiled at Samsung's Unpacked event, which will take place on February 11th.
At its Unpacked event, the company will unveil an entire line of Galaxy S20 devices as well as multiple screen sizes. Some of the upcoming smartphone models will also feature 5G connectivity.
If you're interested in watching the event live, you can do so by accessing Samsung's Official website, but you can also watch it on a Samsung's News dedicated website.
The company's next foldable phone, which is thought to be called the Galaxy Bloom, is also expected to debut next month.