Valentine's Day isn't as far as you think, coming in less than a month. If you're looking for the perfect Valentine's Day gift for your tech-loving partner, then look no further. Meet the Talsam Luxury Smart Jewelry, a brand where the newest modern tech meets luxury jewelry items that will surely get a loved one's heart beating.
A Talsam charm is basically a Bluetooth- and App-enabled smart jewelry piece that works as an advanced wearable device. Each Talsam charm allows you to make a connection with a family member or loved one and exchange private messages or get notified if they (the charm wearer) need help.
This new line of luxury smart jewelry was designed for people to stay connected. This technology-enabled fashion accessory is an all new concept that conjures up the romance of keepsakes, love letters, and physical mementos of days gone by.
While that makes Talsam jewelry pieces perfect for a unique Valentine's Day gift, you can also gift them to anyone that you consider close to you, whether they're friends or family members. With a Talsam Smart Jewelry Charm you can make those special people in your life feel loved, no matter where you are.
"Designed in New York and handmade in Europe, every charm is a timeless piece of jewelry with a heart of technology. A unique combination of precision engineering and​​ artisanal craftsmanship designed to support ​​true love in the digital age."
Let's take a detailed look at the Talsam Smart Jewelry pieces, check their design and specs, and understand exactly how they work.
DESIGN & SPECS
Each Talsam Charm (a single jewerly piece) measures 2.04″ x 0.74″ x 0.39″ (52 x 19 x 10 mm) and features a real Semi-Precious Stone as the charm's centerpiece that's encrusted with a few (around six-seven) small Swarovski Crystals to form a Light Constellation visual effect.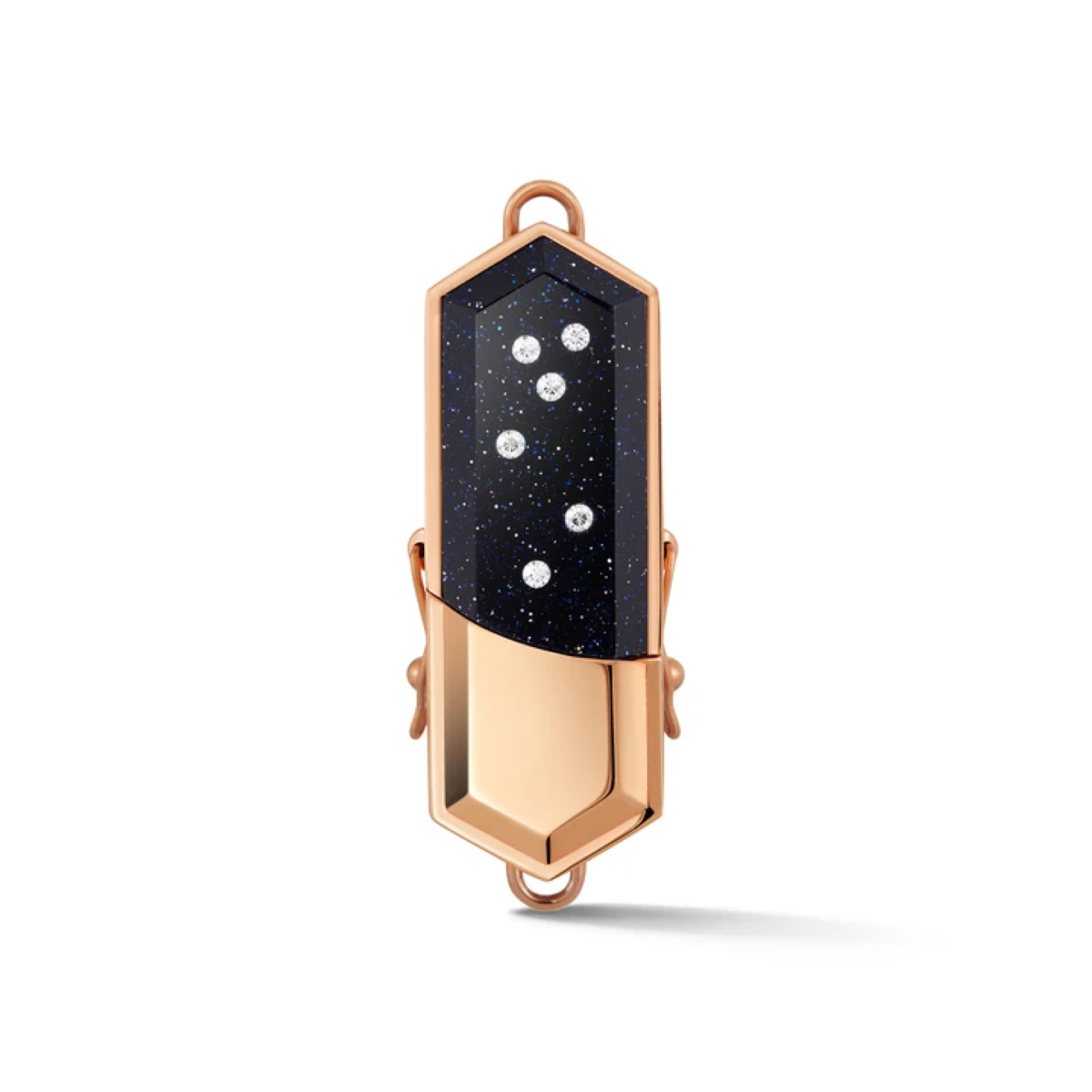 The charm is rated IPX3 water resistant and its centerpiece stone comes integrated and protected in a hypoallergenic stainless-steel frame.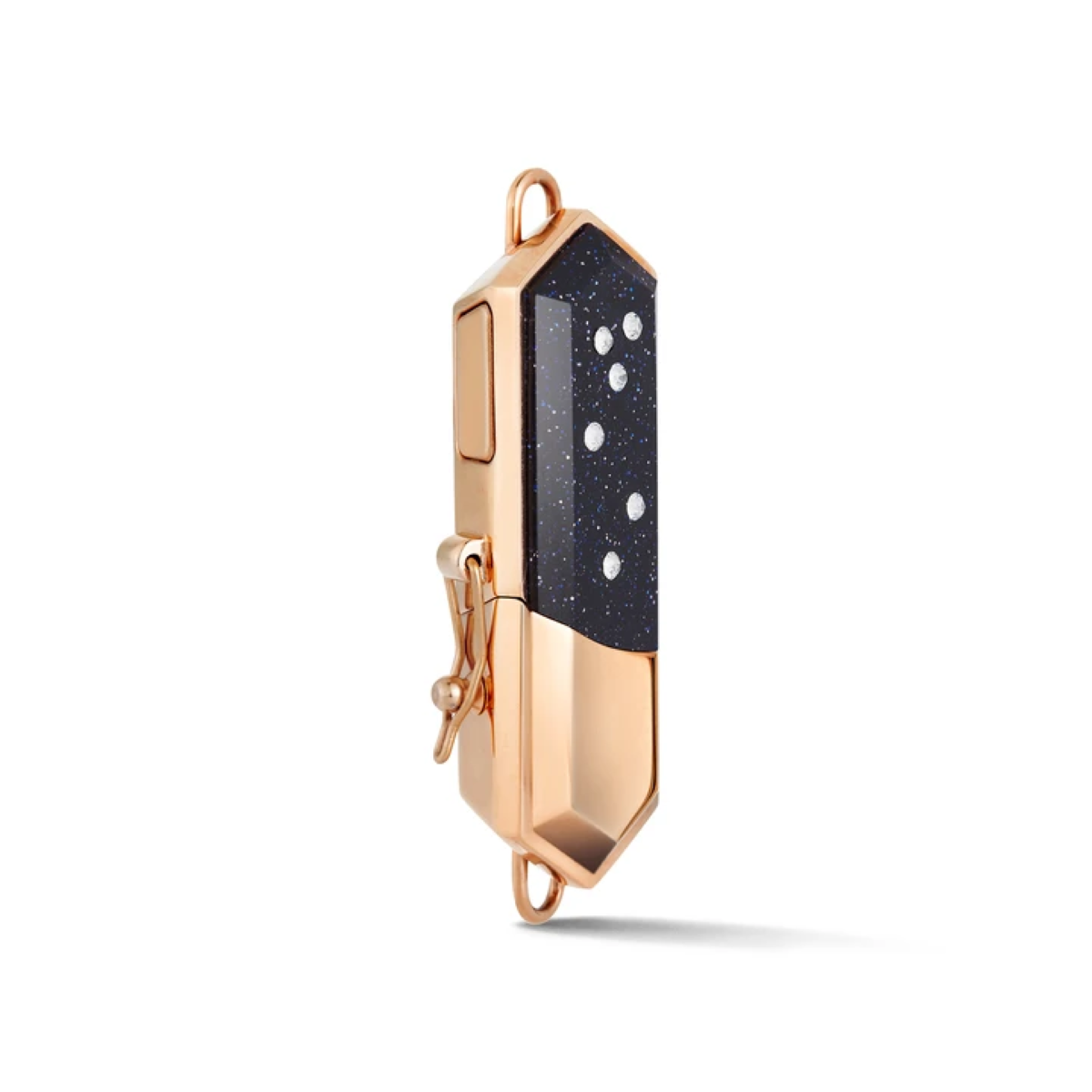 BATTERY AND BATTERY LIFE
Each Talsam Charm also comes equipped with a built-in rechargeable battery that offers up to 7 days of battery life. When depleted, the charm's rechargeable battery can be fully recharged in less than two hours.
WHAT'S IN THE BOX?
Each Talsam charm comes carefully stored inside a reusable jewelry box with a built-in tray and velvet paper lined drawer.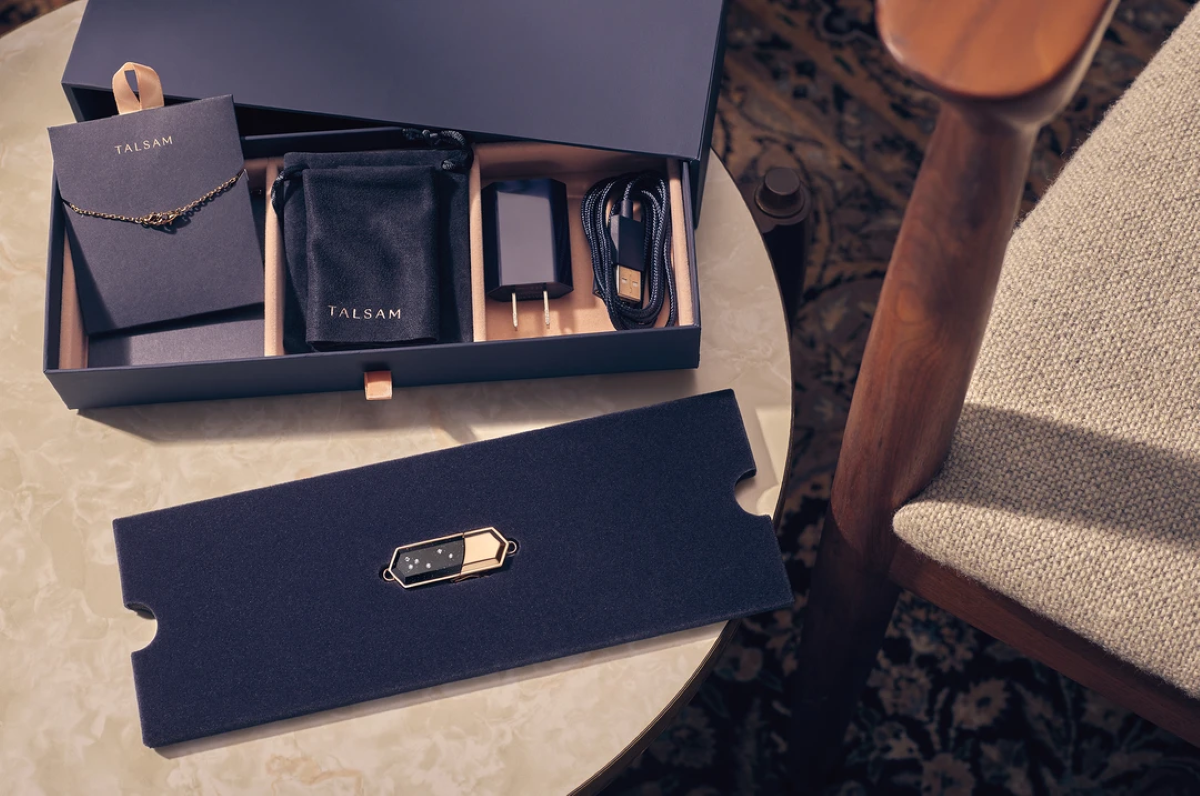 Inside each box users will also find: a bracelet and necklace, a microfiber polishing cloth, a travel pouch and an included charging cable.
HOW DOES A TALSAM CHARM WORK?
Talsam allows users to communicate wirelessly through Bluetooth-enabled semi-precious stone charms. Users wearing a Talsam Smart Charm get their own dedicated, private message feed within the brand's mobile App, which can only be shared with loved ones.
Loved ones (people that got shared access) can then send text messages, videos, voice notes, photos, stylized quotes and animated emojis via Talsam's exclusive App.
Whenever a message is received the charm gently vibrates to let the wearer known, and the charm's encrusted small Swarovski Crystals light up, forming the previously mentioned Light Constellation visual effect, which honestly looks extremely cool.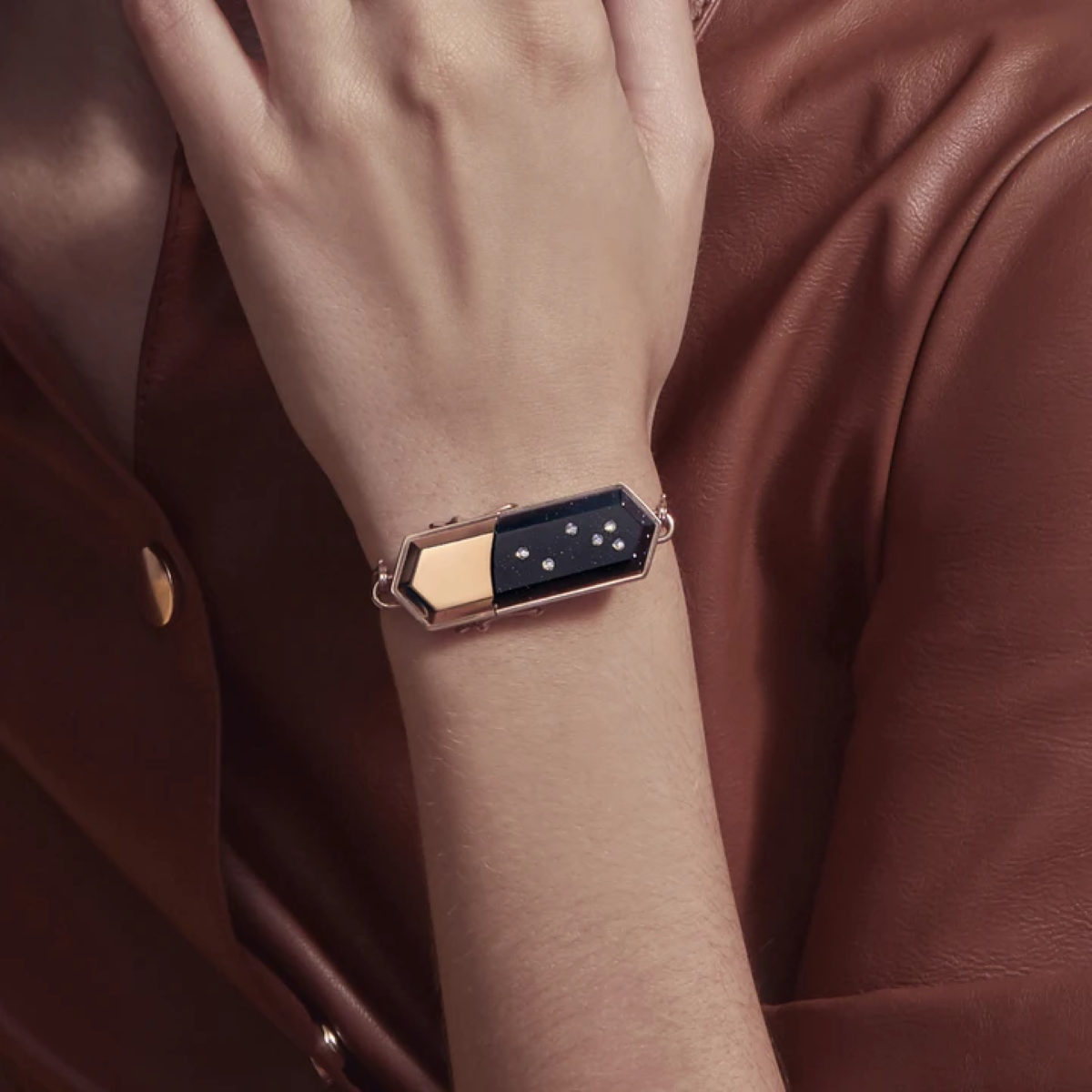 In terms of privacy, users have the ability to mark a message as secret and require the recipient to authenticate their identity before unlocking it. Talsam also has an automatic blurring-out feature for inactive users, which can be unlocked by using the connected smartphone's built-in authentication mechanisms, such as Face ID, fingerprint or a PIN code.
CHARM FEATURES
Personal Notifications
With the Talsam App you can send Talsam Charm users (the people who are wearing the charm) a message and they'll have their charm vibrate and the charm's Swarovski Crystals to light up to let them know.
Emergency Alerts
Talsam Charm wearers can send you a text and email containing their location and start an automated phone call, all at the press of a button. The wearer's location is only shared for SOS alerts.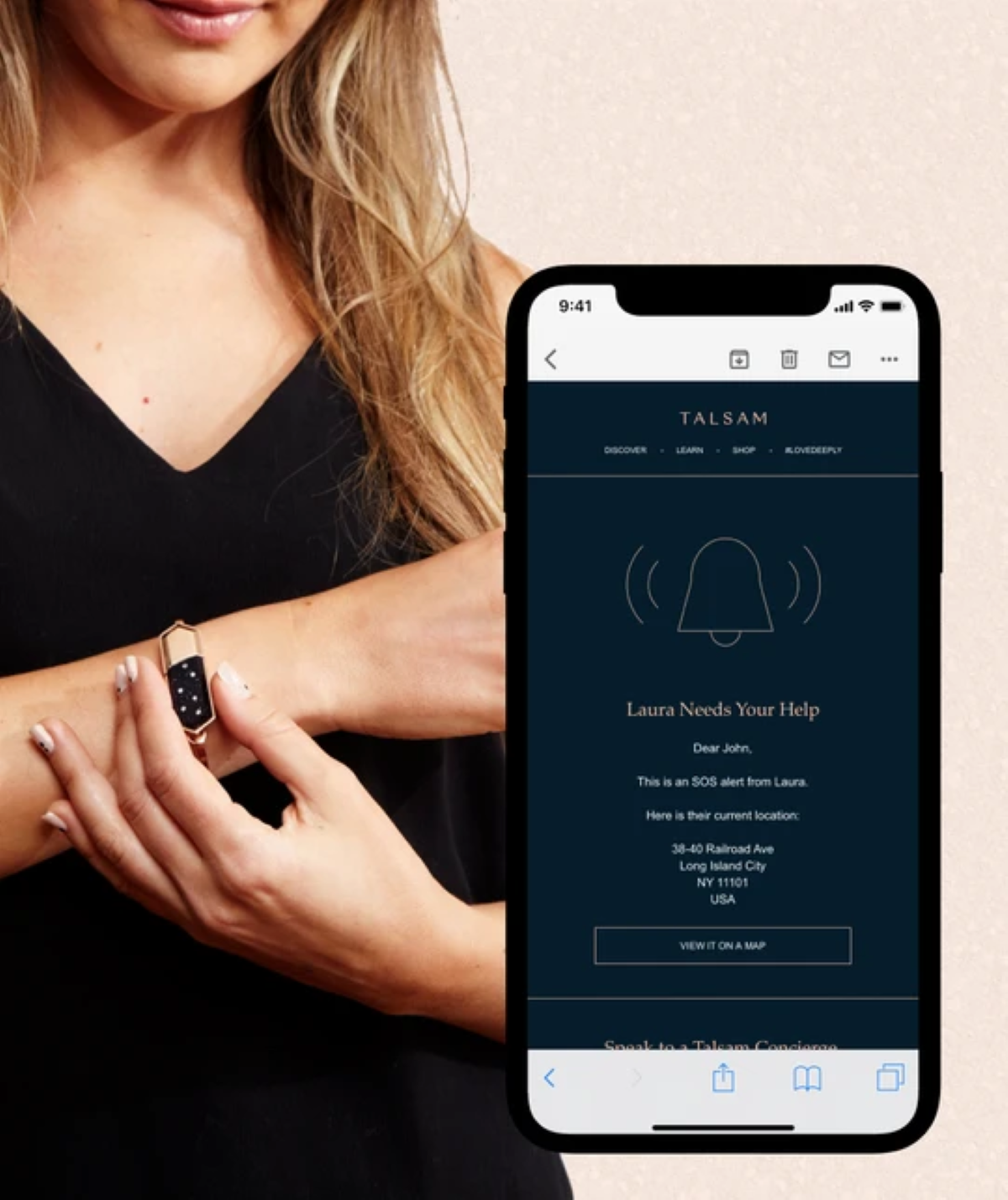 Secret Messaging
Users can share private messages in the Talsam App that can only be unlocked using two-factor authentication.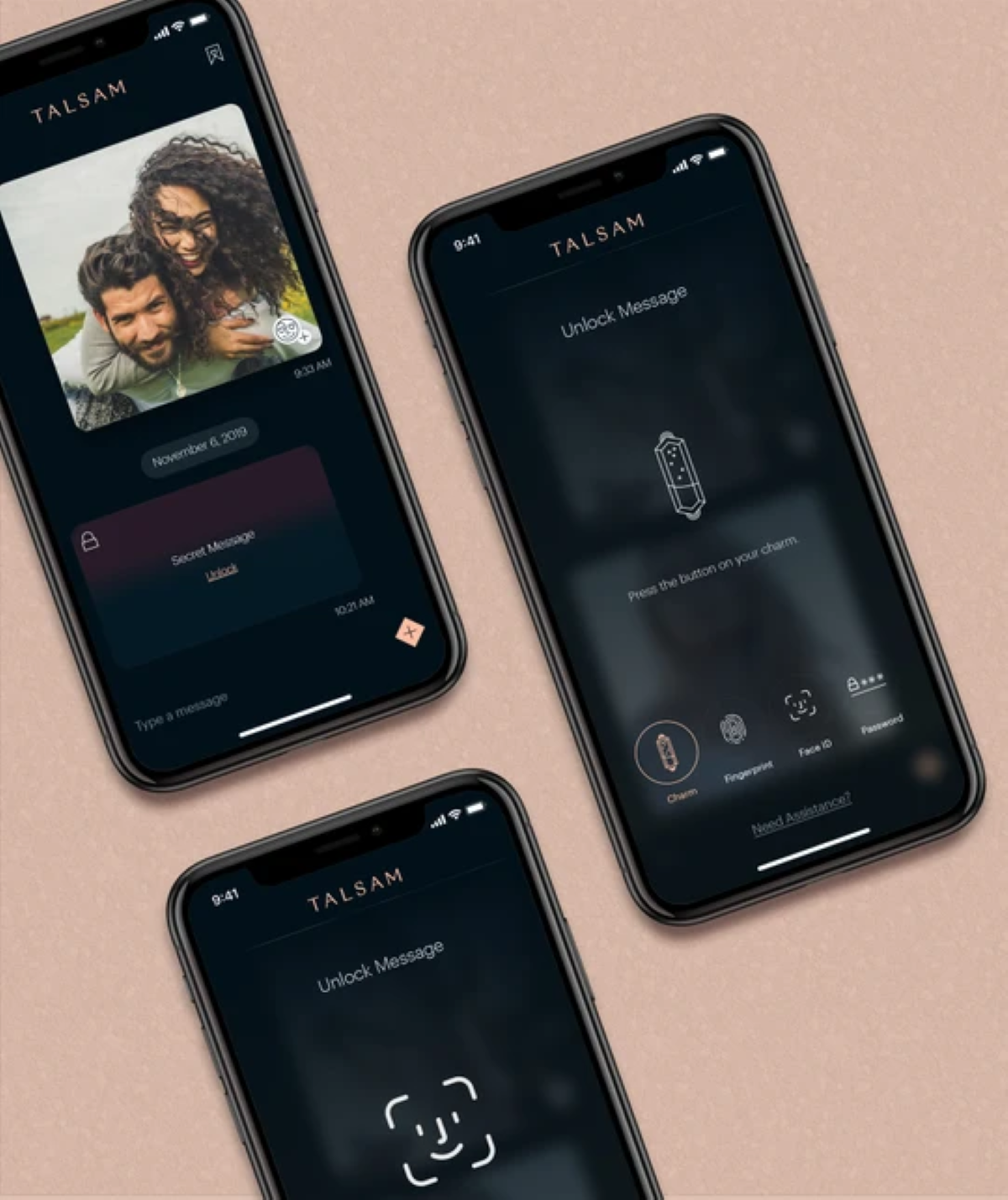 APP FEATURES
The Talsam App is completely exclusive, and so, not everyone can download it. The Talsam App is only available to customers, meaning that you must have a charm or an activation code in order to create an account. This is one of many ways of keeping user's GPS location information truly private and secure.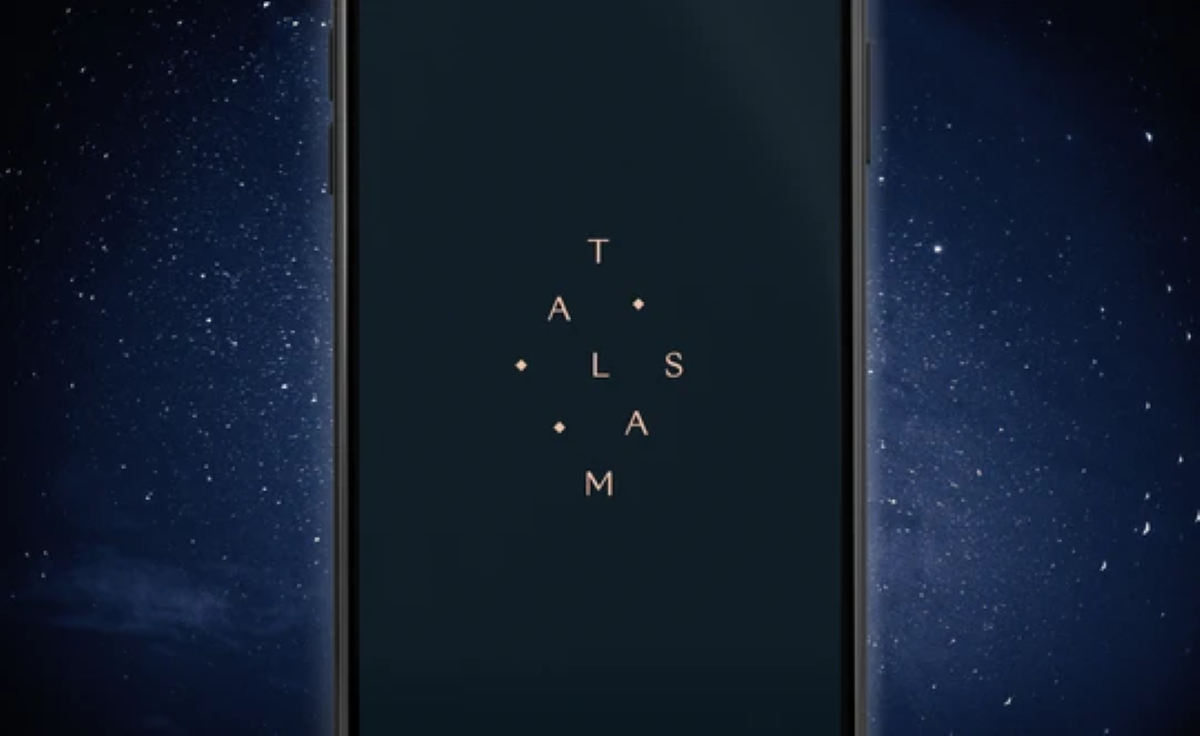 Elegant Illustrations
The App features a series of bespoke illustrations and animations that add a dash of style to your messaging experience.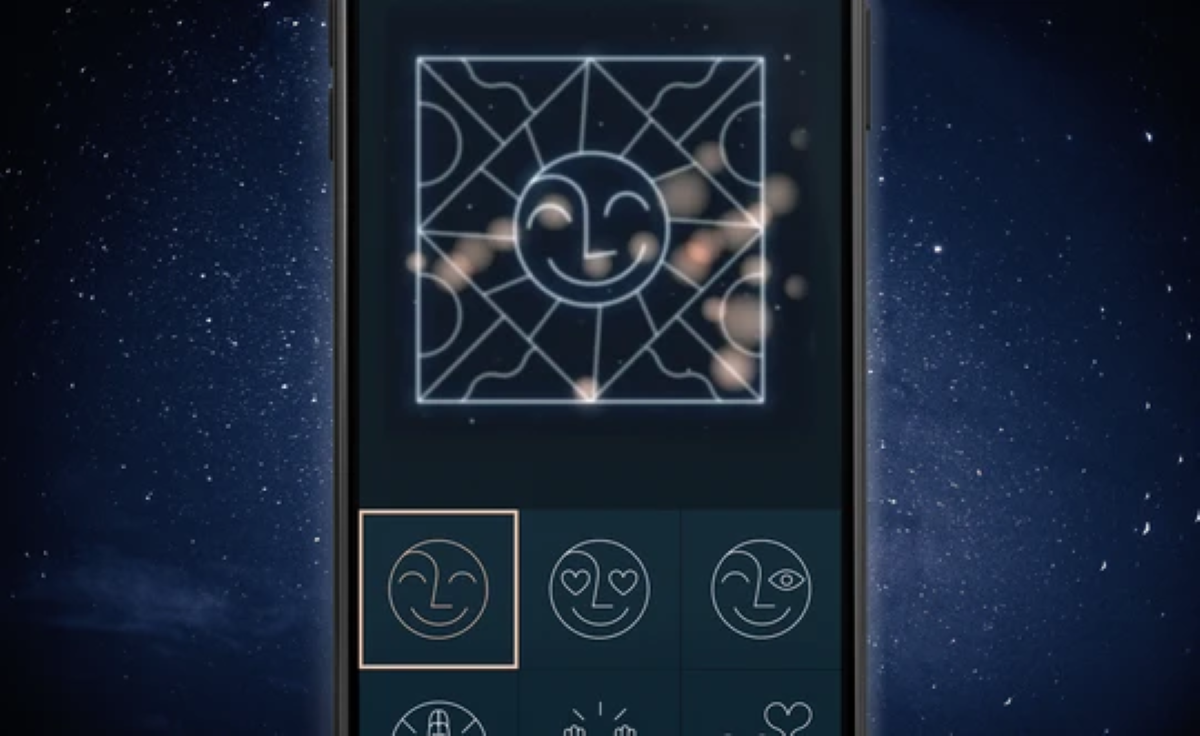 Intimate Messaging
Your dedicated messaging feed enables you to share a range of messages, including animated emojis and stylized quotes.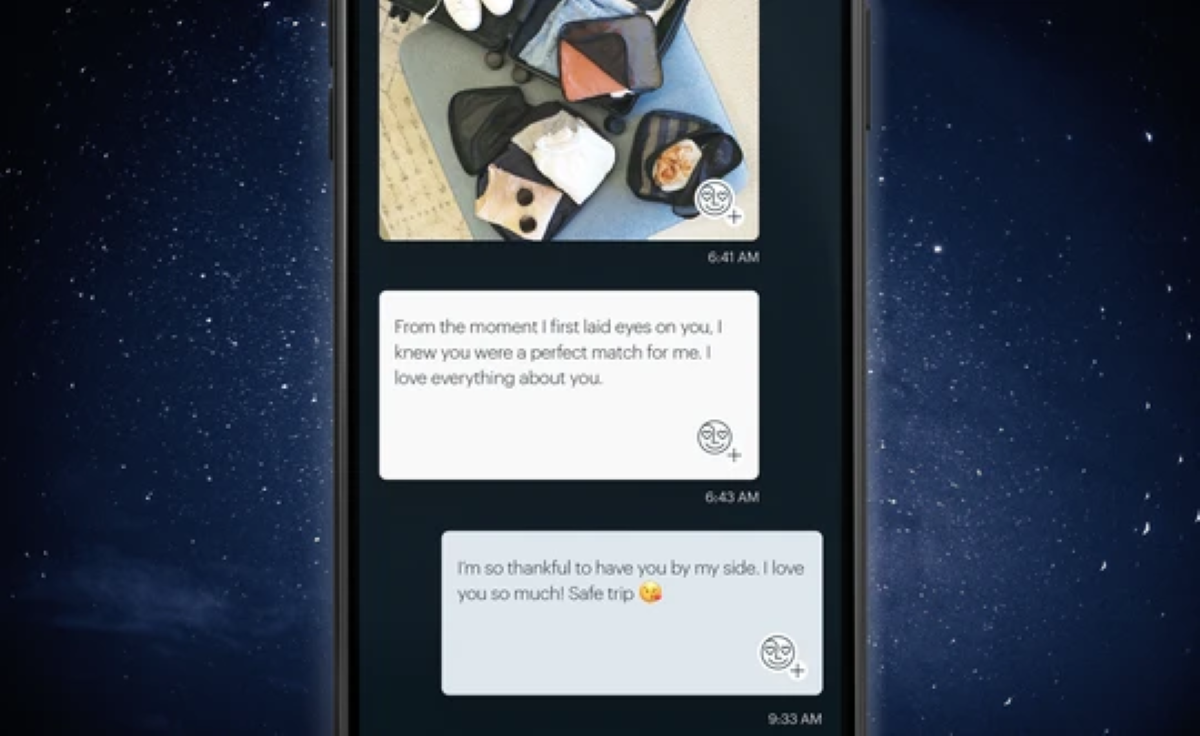 Privacy Settings
Users can take advantage of the App's privacy controls like two-factor authentication for secret messages and inactivity protection by using the connected smartphone's built-in authentication mechanisms, such as Face ID, fingerprint or a PIN code.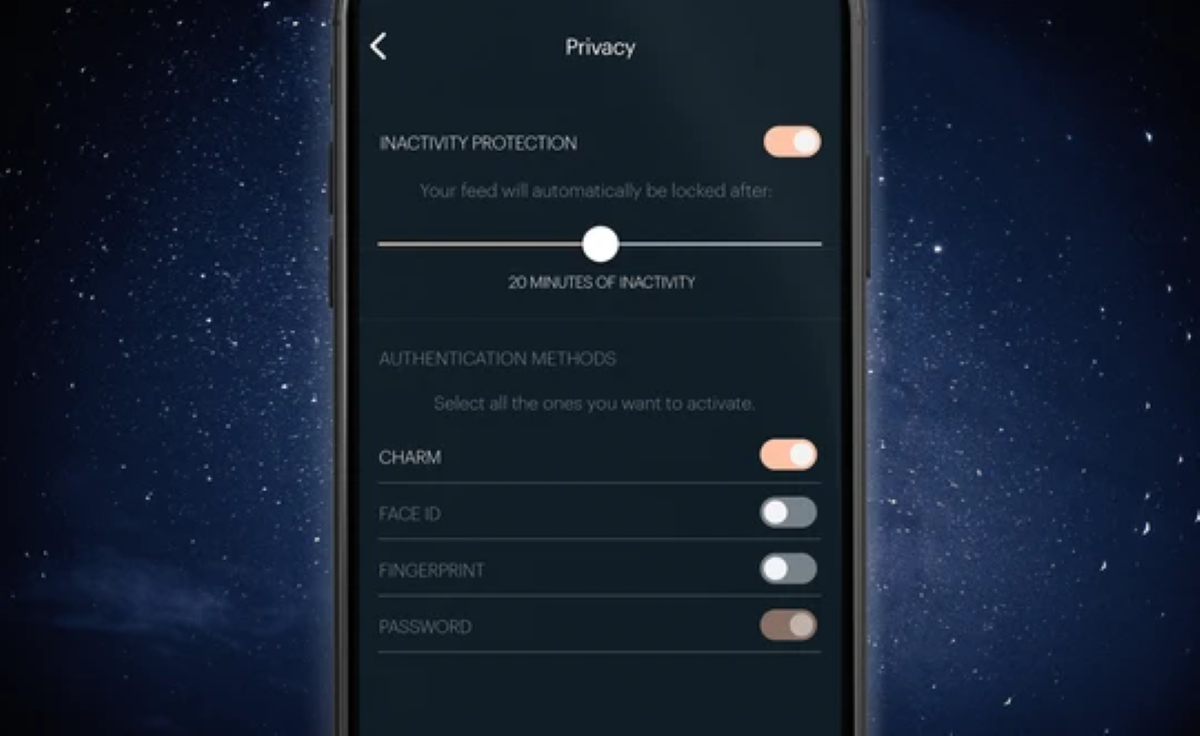 Practical
When combined, the App and the Talsam Charms become super-practical.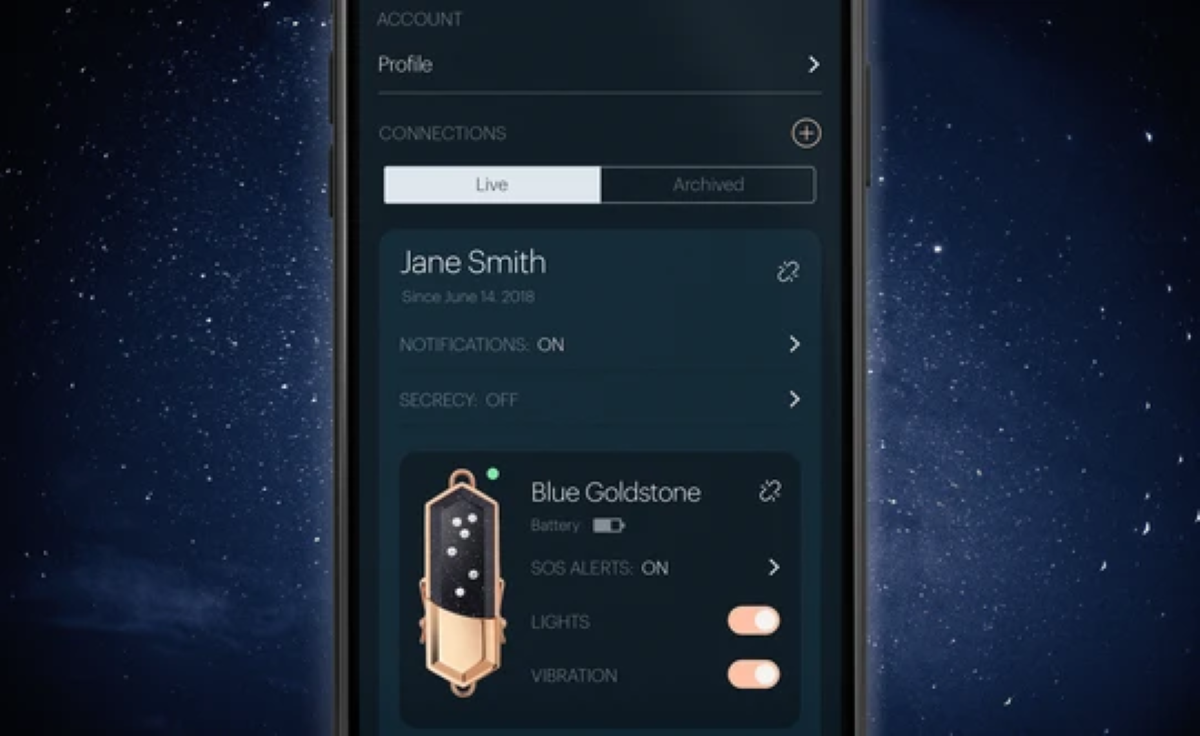 Users can setup SOS alerts, control their own notifications, configure their charm, and manage their account, all in one place.
Emotive
Users can tag messages based on how they make you feel, and can choose from five emotions: amused, happy, loved, optimistic, and thankful.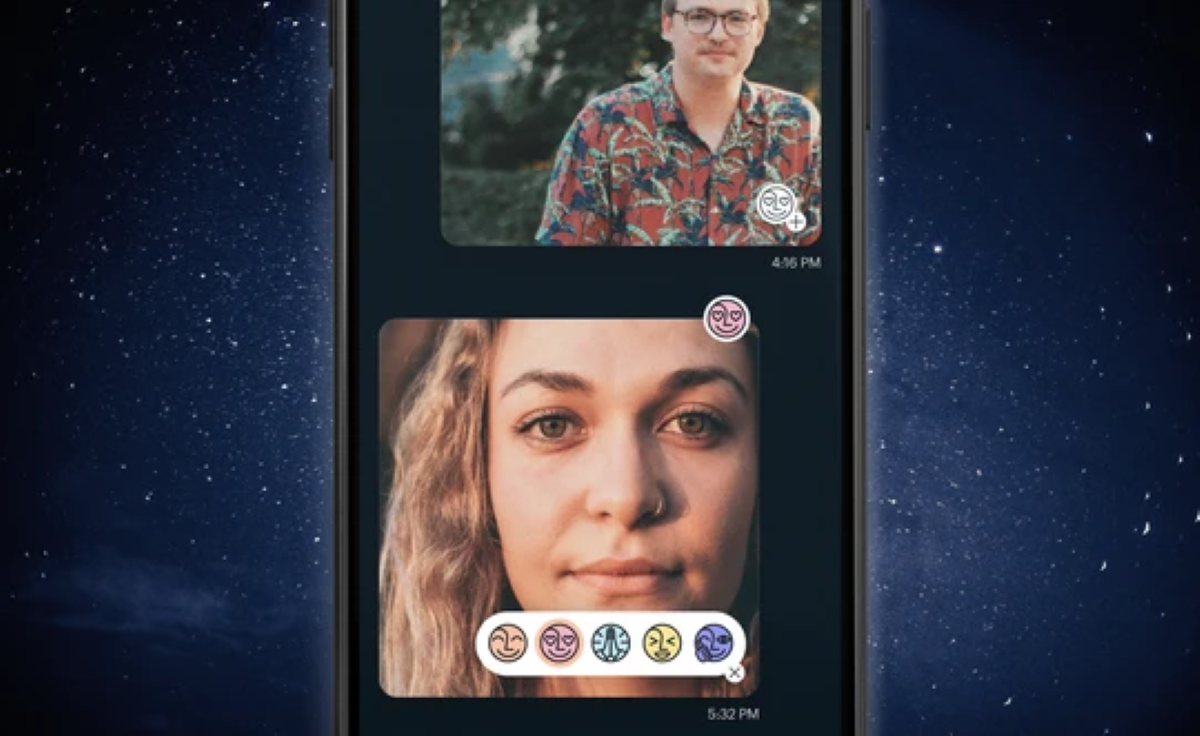 Memorable
Lastly, the App also lets users walk down memory lane by saving their memories like a photo album, so they can come back to the App and re-visit and re-live those moments once again.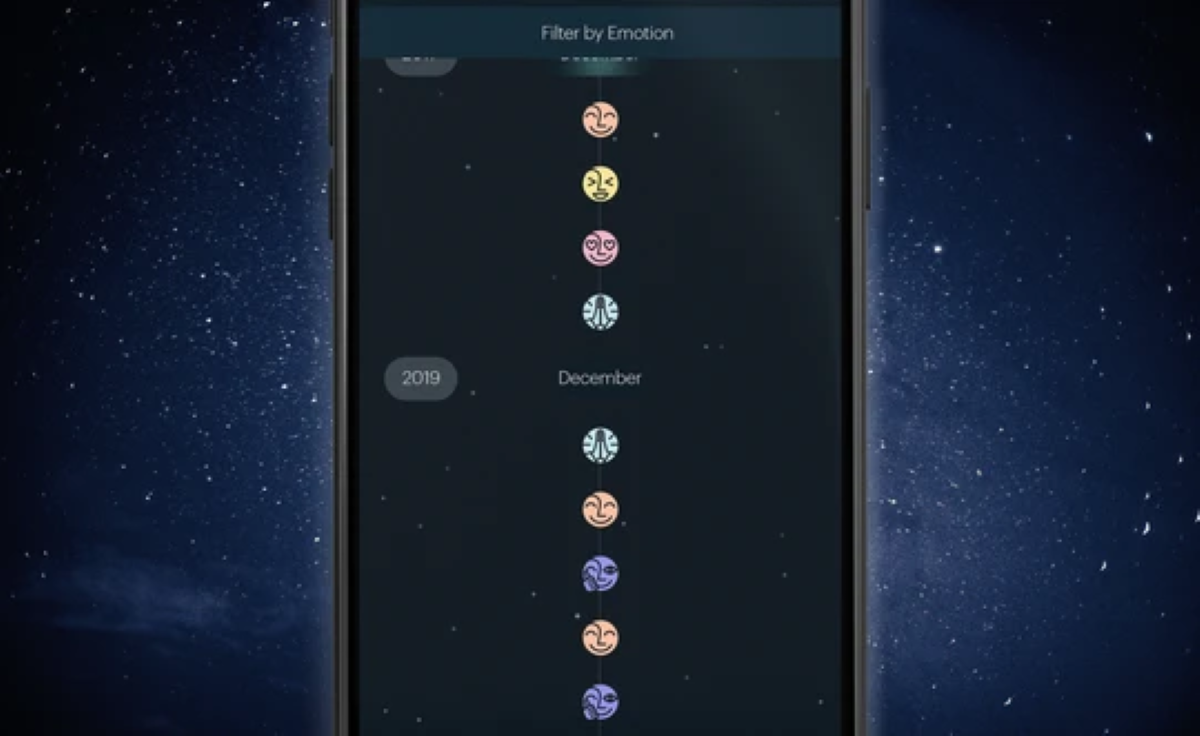 The App features organize tagged messages in your Moment Stream, which works as an alternative view of your timeline that identifies messages by emotion (the previously mentioned five emotions).
FINAL THOUGHTS
The Talsam Luxury Smart Jewelry are Bluetooth- and App-enabled smart jewelry/charms that work as an advanced wearable device. Wearers can use the App to communicate with their loved ones, who can send the wearers text messages, videos, voice notes, photos, stylized quotes and animated emojis via Talsam's exclusive App.
Talsam Charm wearers can also send their loved ones a text and email containing their location and start an automated phone call, all at the press of a button.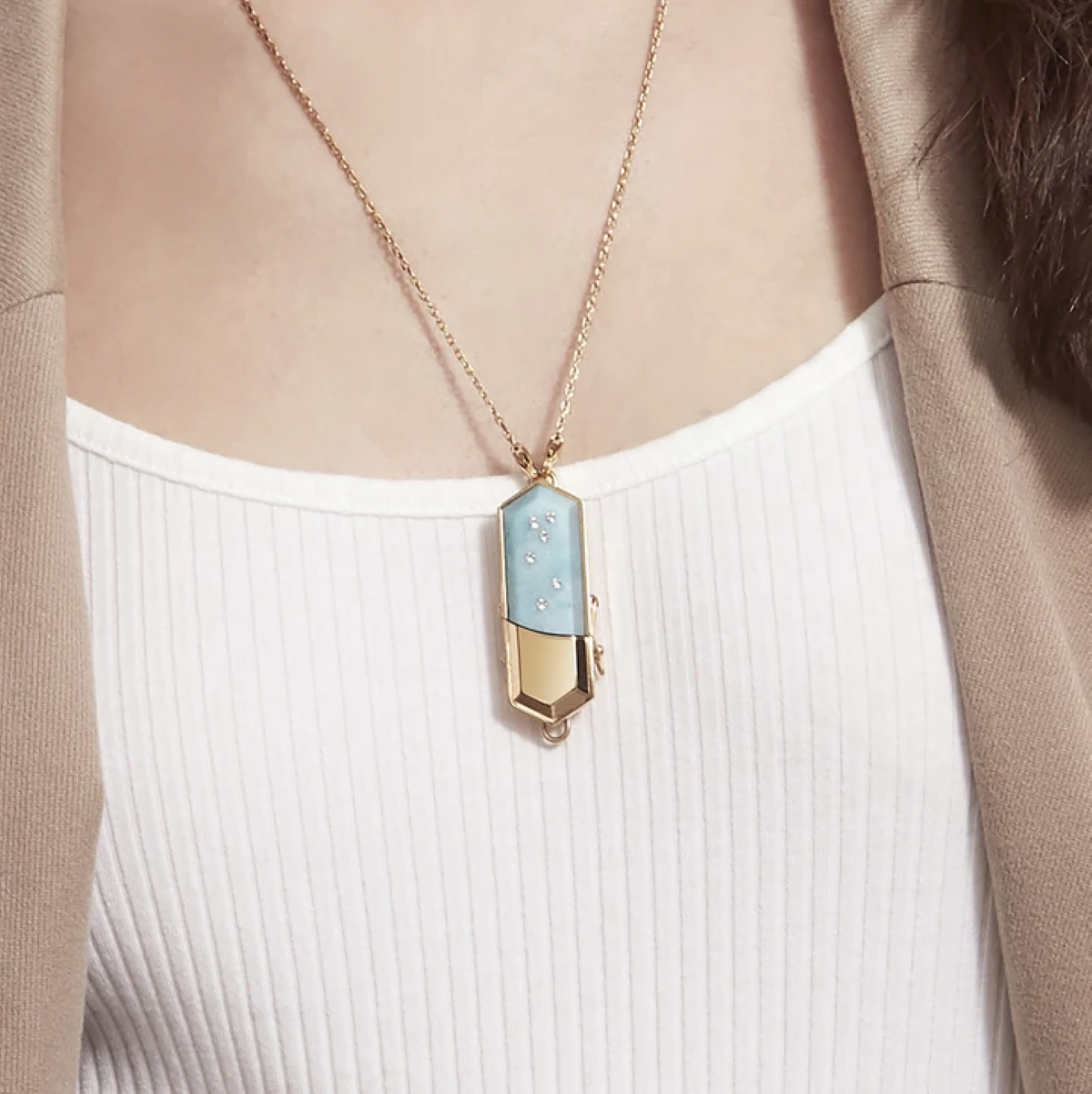 Talsam was created for loved ones to communicate intimately and privately, whether near or far. Love is such an essential part of the brand's culture that its blog is a resource for all things in the love category, including tips, resources, and blog posts, all curated with the hashtag #lovedeeply.
This is without a doubt a very interesting piece of tech-enabled jewelry. It brings back romance between couples and love between family members, all via a simple Bluetooth connection that's established between the wearer's smartphone and their Talsam Charm.
There are a total of six different color models available: Amazonite, Lapis Lazuli, Blue Goldstone, White Howlite, Gray Agate, and Black Sardonyx.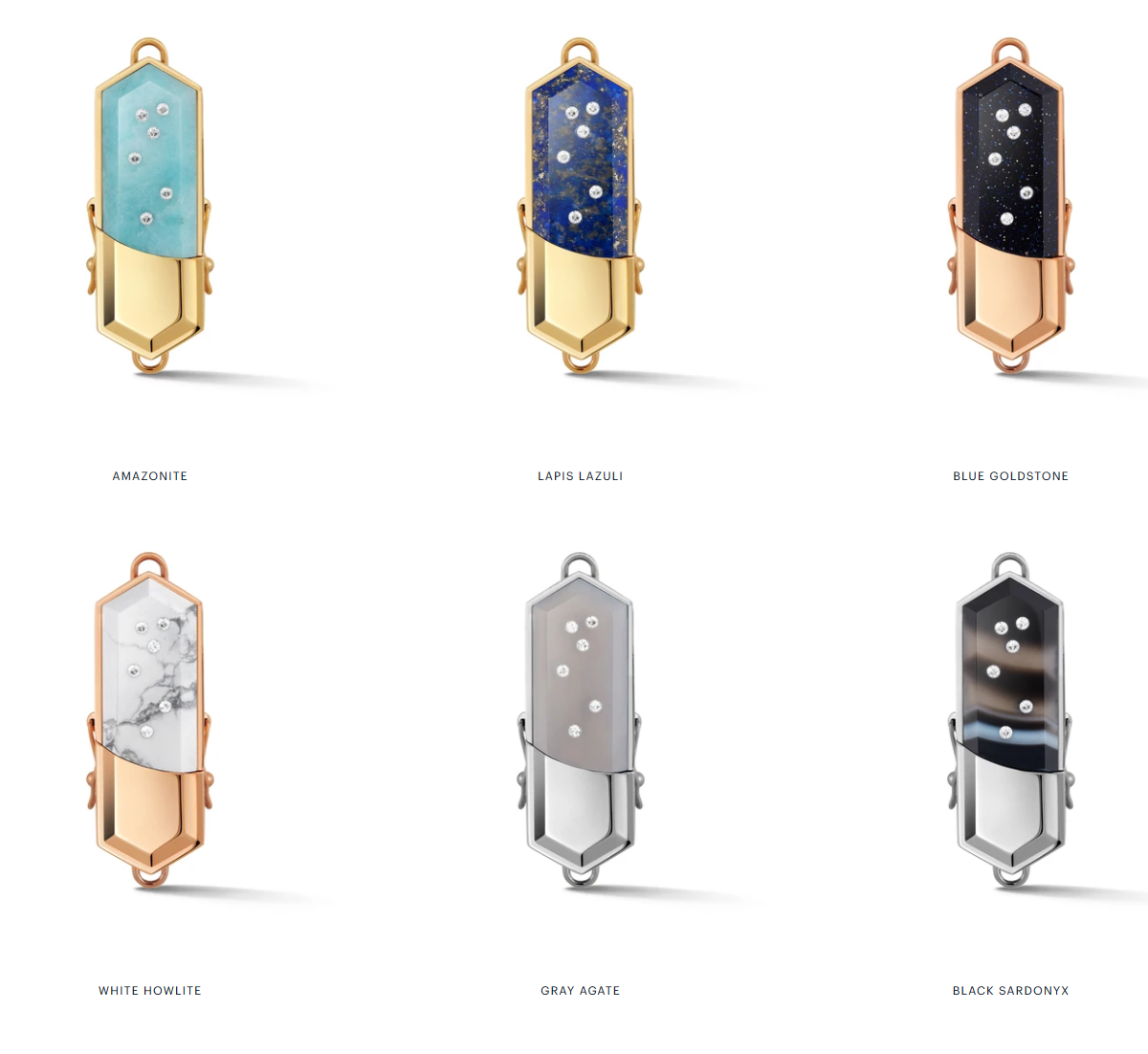 If you're interested in buying some Talsam Luxury Smart Jewelry, each Talsam charm will cost you $279. You can order yours online, directly from the official website, which you can access by clicking this link.