If you're looking for a new pair of Wireless ANC Headphones, then take a look at the Mixcder E7 Wireless ANC Headphones.
The Mixcder E7 Headphones feature Active Noise Canceling Technology that continuously analyzes and reacts to all outside noise, blocking it out by creating inverse waves for totally immersive music.
Let's take a detailed look at the Mixcder E7 and check everything these headphones have to offer.
DESIGN & SPECS
The Mixcder E7 Wireless ANC Headphones feature an ergonomic and lightweight design that's focused on long-time use.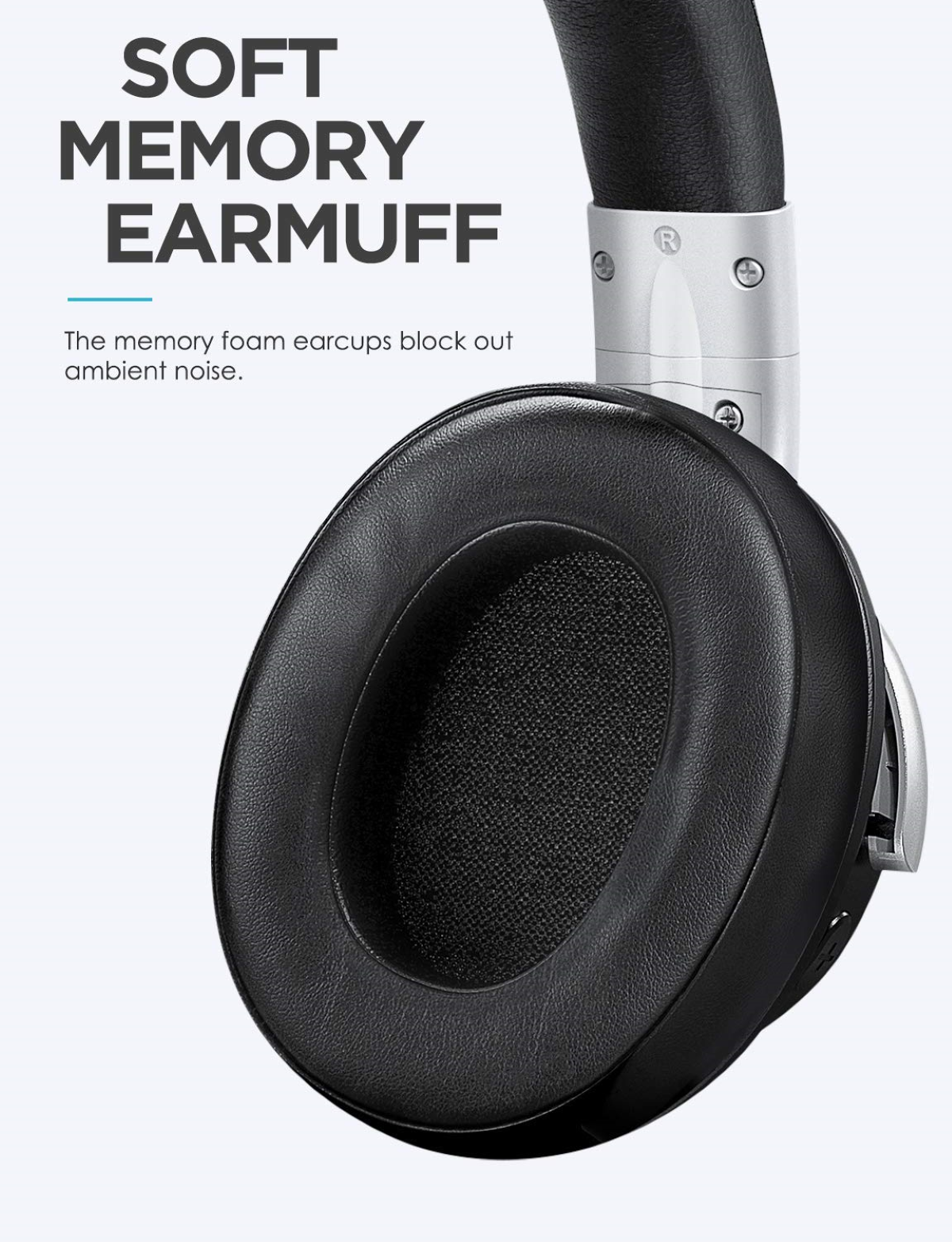 The E7 headphones are extremely lightweight and come equipped with soft Protein Earpads that are built into a 90-degree Swivel for added comfort and flexibility, making the E7 adjustable to any user, and ultimately, super comfortable to wear.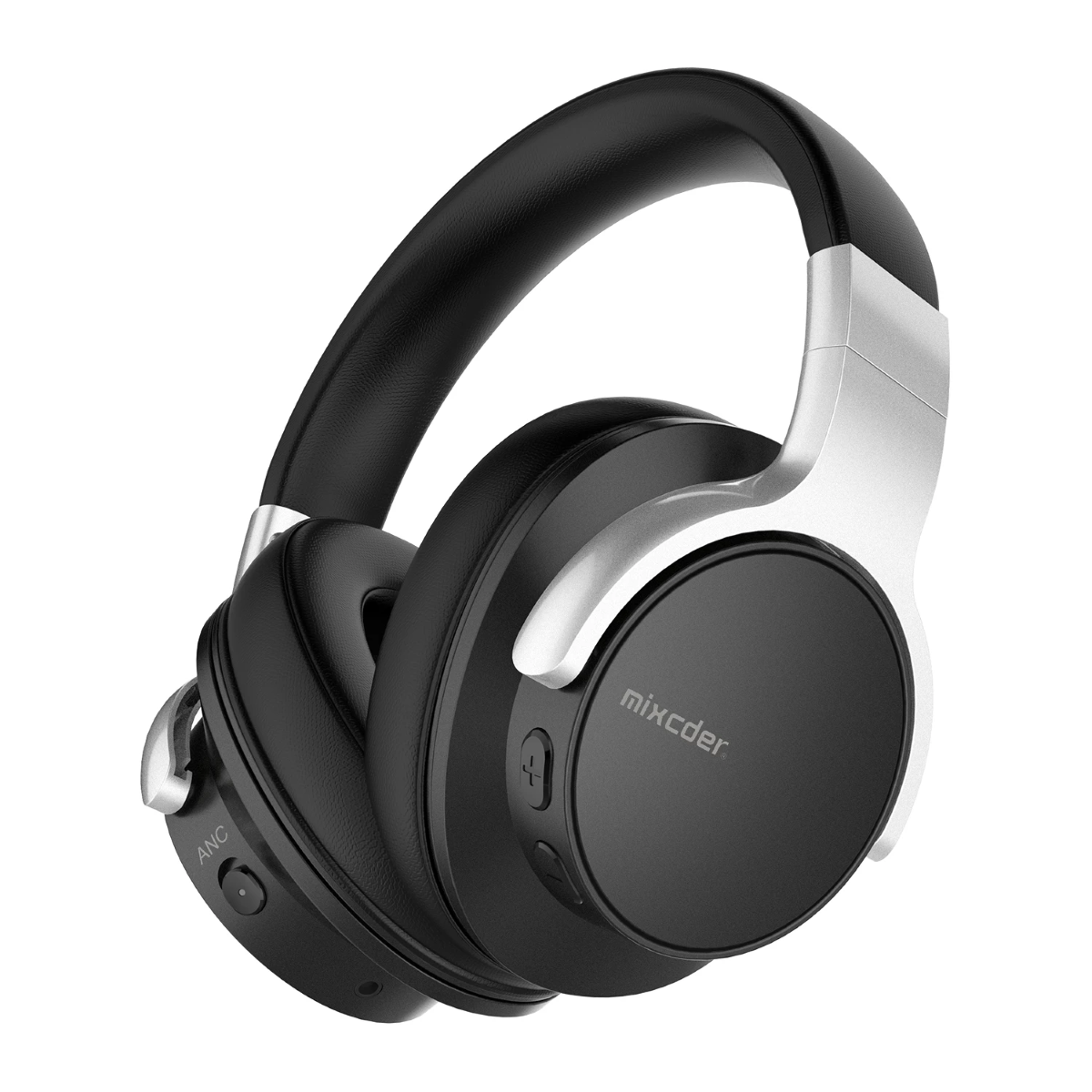 The headphones come equipped with large 40mm driver units that, together with their CSR Bluetooth chip, ensure great sound quality with powerful deep bass sound and clear detail without being disturbed by noises.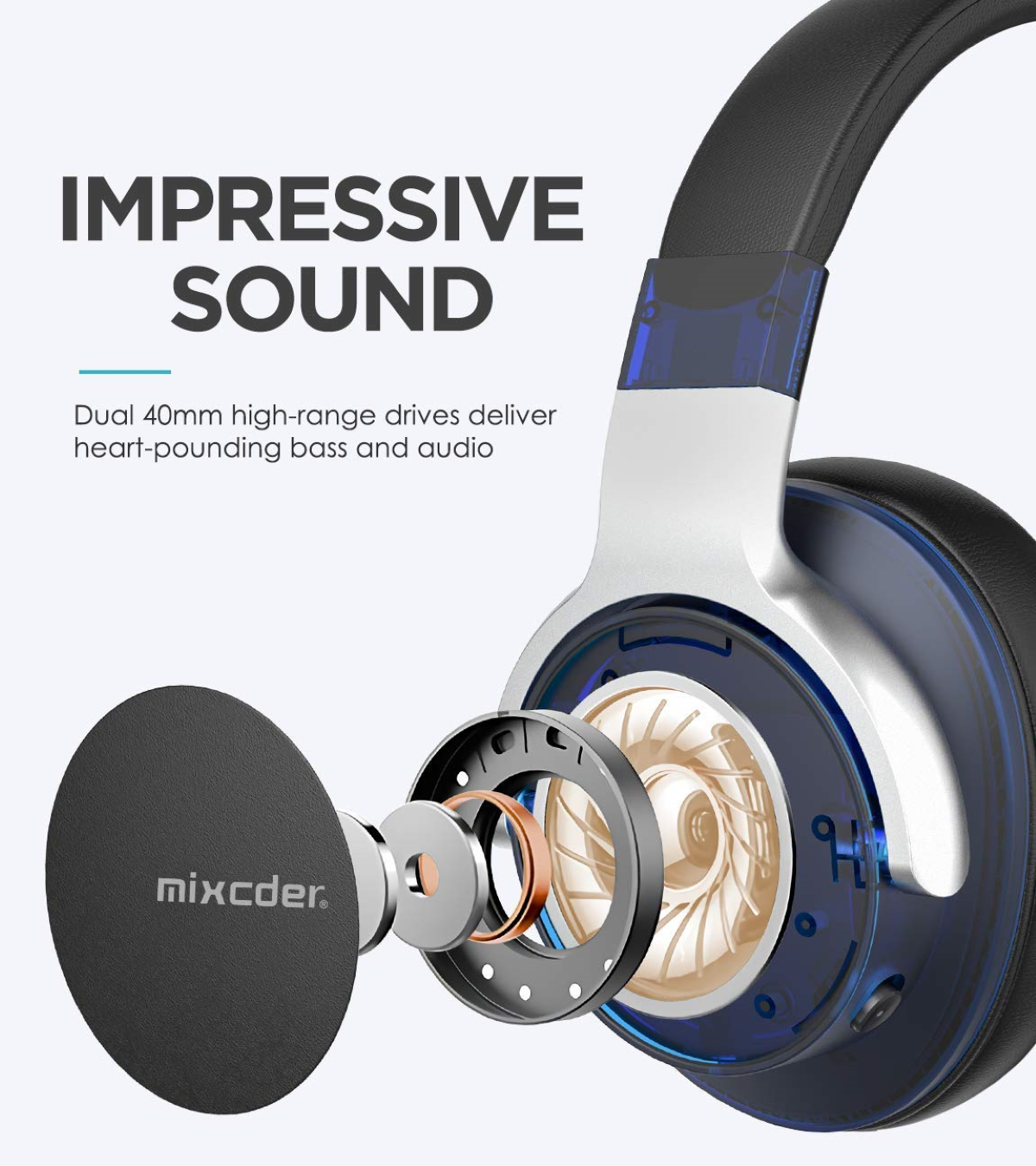 The headphones also come with a built-in CVC 8.0 Noise Reduction microphone that transmits a clear sound, making the headphones perfectly adaptable to phone calls, Skype voice-chatting, and more.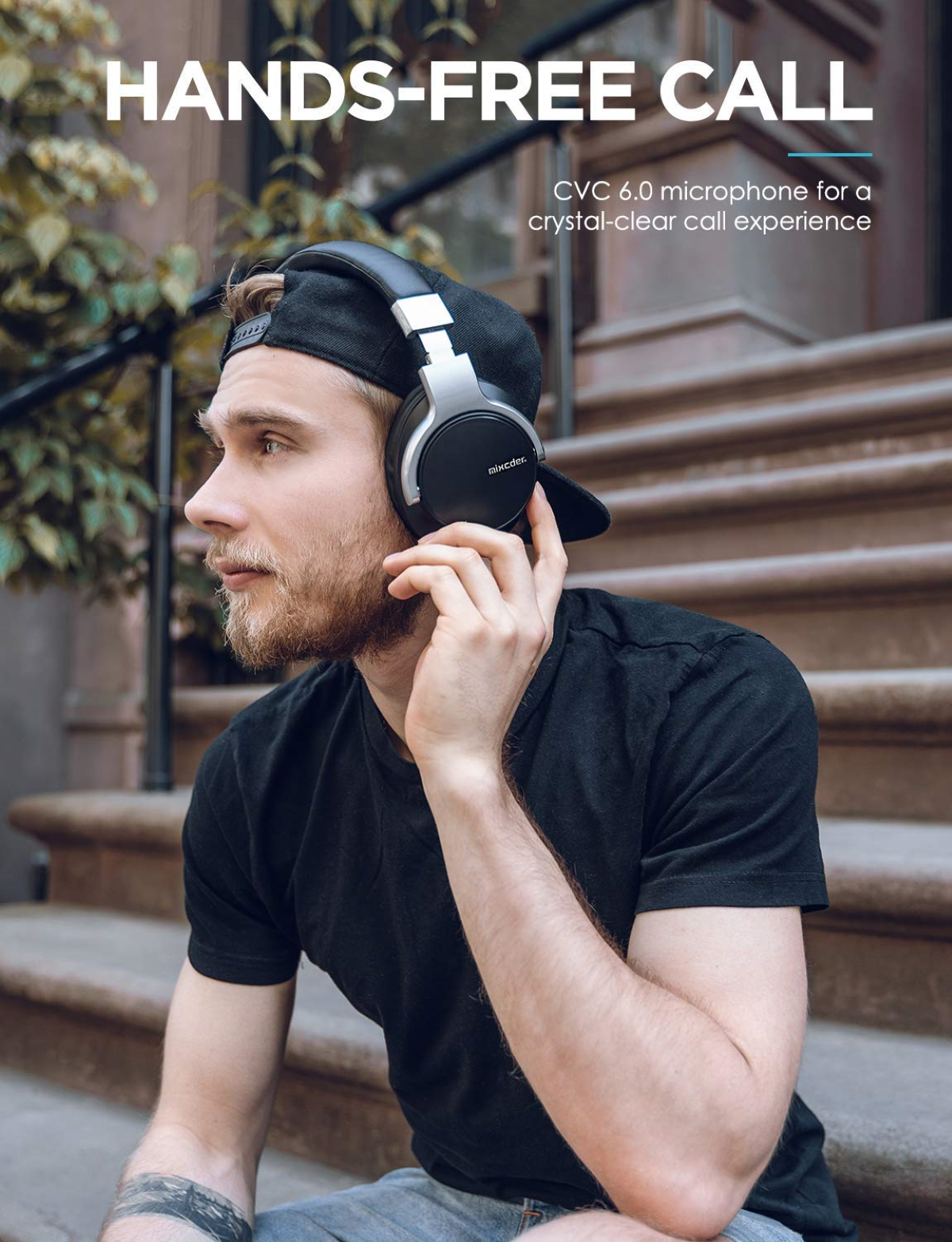 The Mixcder E7 Headphones also come equipped with a built-in ANC Chip, which is also the same chip integrated in Mixcder E10 Headphones. The ANC chip can greatly reduce the surrounding ambient sounds by up to 96% in low frequency ranges such as airplane, subway, city traffic, street or a busy office.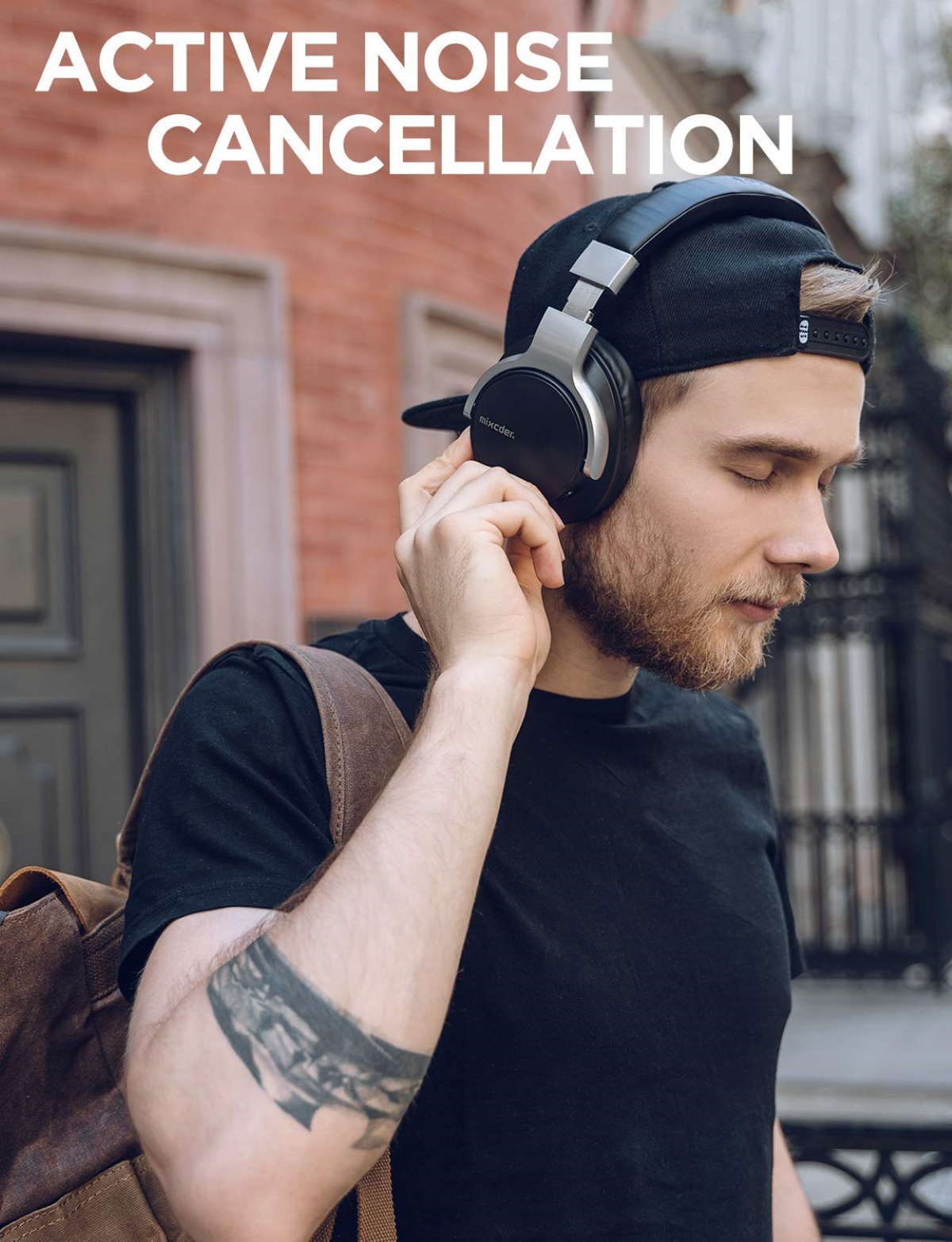 The E7's integrated powerful Bluetooth 5.0 CSR Chip allows for a 2x faster transmission rate and an 8x wider bandwidth than the older Bluetooth 4.2 technology.
The Mixcder E7 Wireless ANC Headphones also feature built-in easy-to-use quick-access controls. At the lower front of the left earcup users will find the volume control buttons, a Micro-USB port (for recharging), LED Power Indicator and built-in Mic at the middle, and the Power (On/Off) button at the back.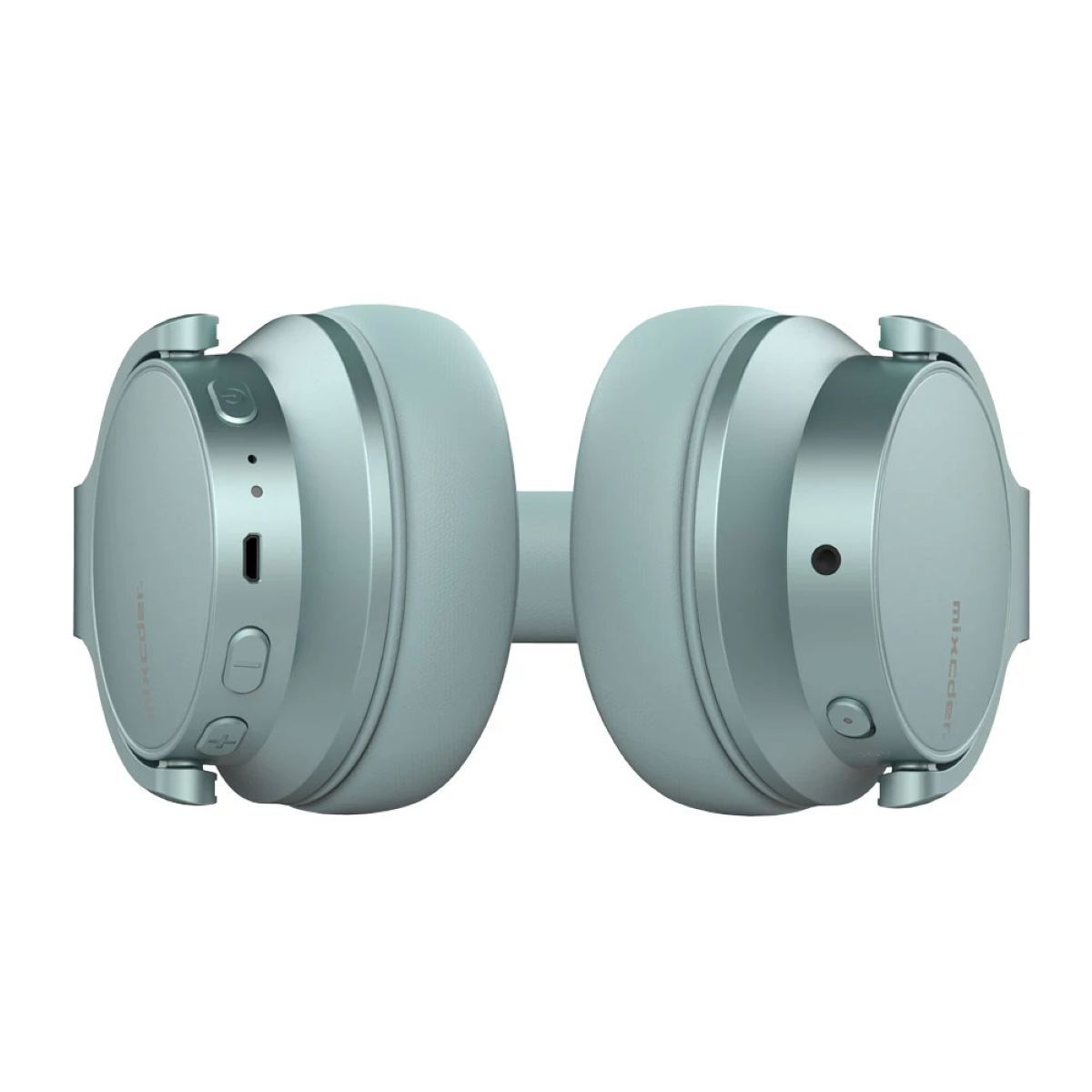 On the opposite side, at the lower front of the right ear cup, users can find the ANC (Enable/Disable) button and a 3.5mm audio port.
BATTERY & BATTERY LIFE
The E7 also come equipped with a built-in 500mAh rechargeable Li-ion battery that offers up to 25 hours of battery life on a full charge. The E7 can also be Quick Charged – in just 5-8 minutes users can get 2-3 hours of playtime.
WHAT'S IN THE BOX?
The Mixcder E7 come neatly packed inside a simple black cardboard box.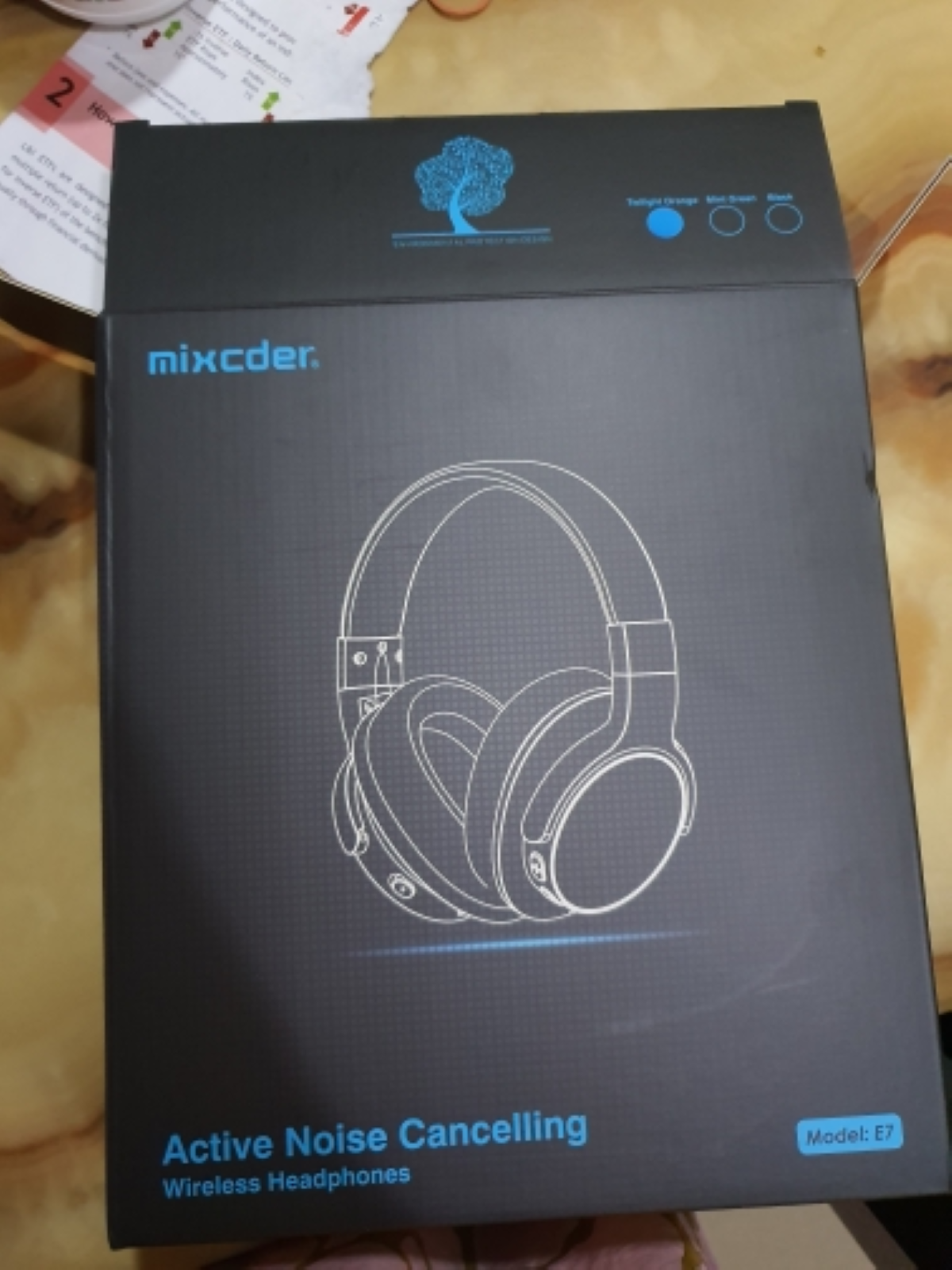 Inside each package users will find: one pair of Mixcder E7 Bluetooth ANC headphones, an included compact carrying case, a 3.5mm audio cable, a Micro USB charging cable and the User's Manual.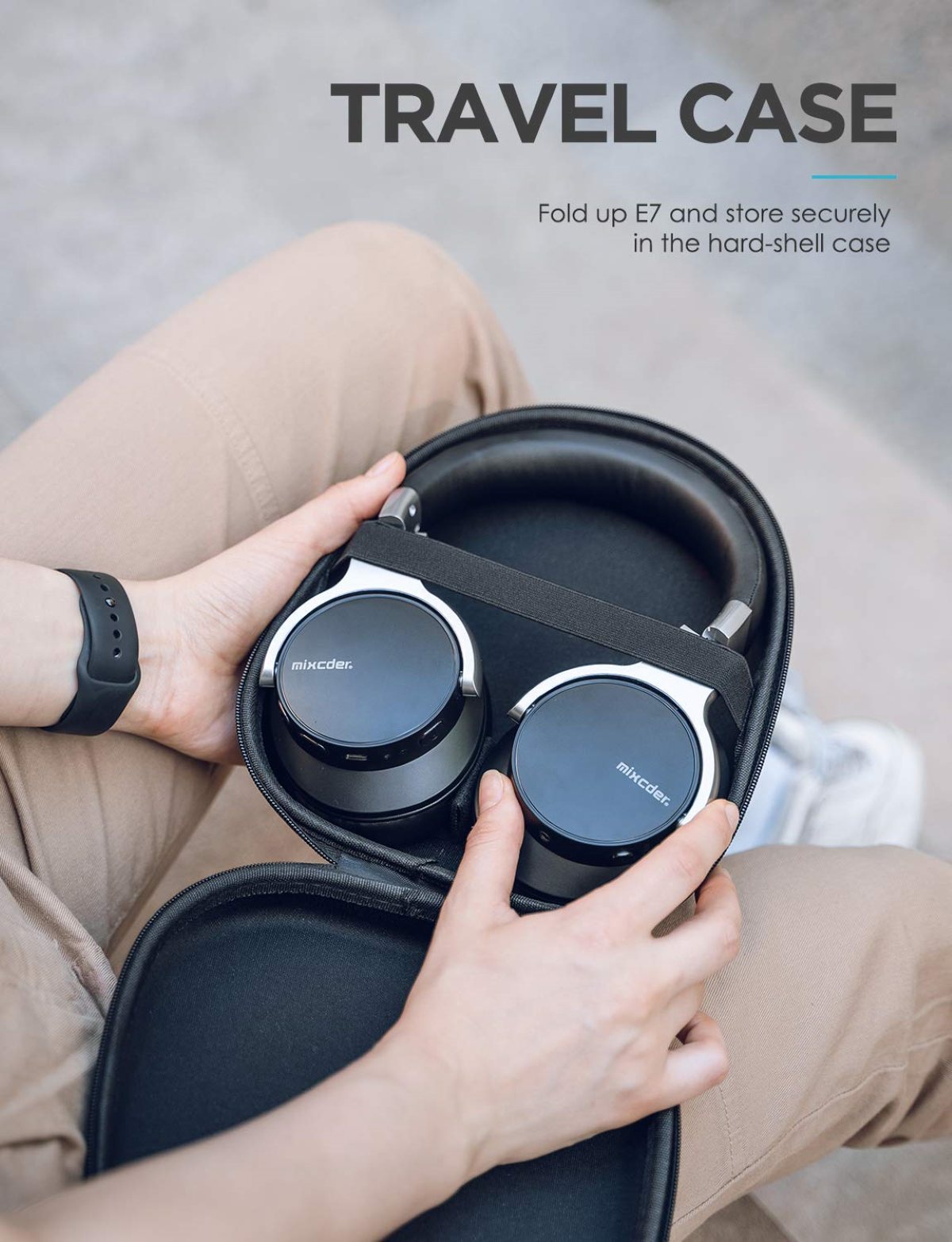 The carrying case is sturdy and durable, and can perfectly fit the E7 Headphones for convenient storage and portability.
FEATURES
Never Power Off Wired Mode
The E7's Never Power Off Wired Mode allows you to connect your E7 headphones to your device with the included audio cable so that it will never power off.
Hands-Free Calling
Thanks to the E7's built-in high-quality microphone users can perform clear hands-free calls. The wireless connection between the Mixcder E7 and Bluetooth enabled devices (such as smartphones, tablets, PCs, and TVs) is quick and stable within 10m/33 feet.
Different Sound Qualities
The E7's unique "Furcating Technology" allows users to get different sound qualities for use with or without the ANC Technology.
FINAL THOUGHTS
The Mixcder E7 Wireless ANC Headphones are extremely comfortable to wear, offer up to 25 hours of battery life, feature ANC tech., and can be used indefinitely with their audio cable.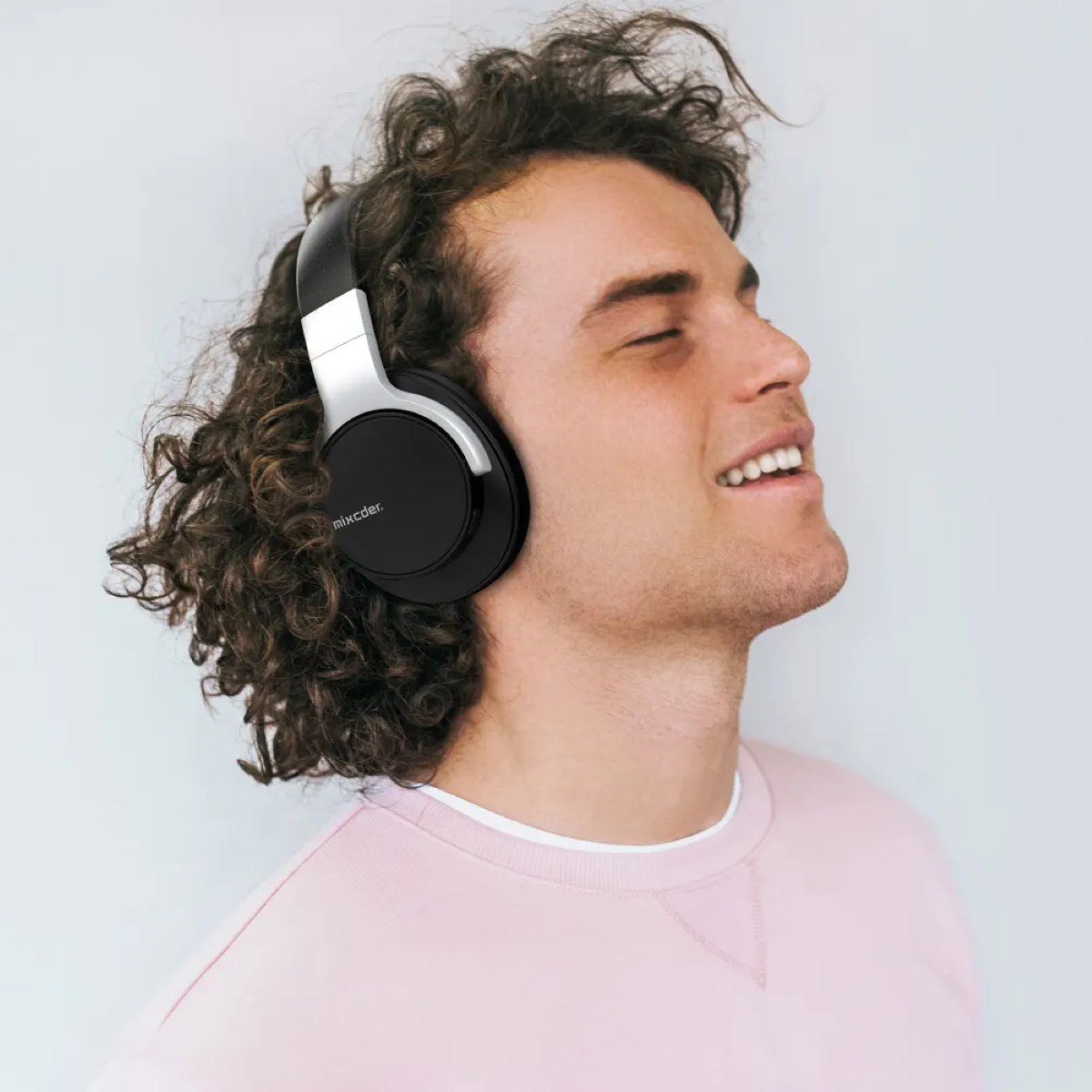 The Mixcder E7 is currently available in three different color models: Twilight Orange, Mint Green and Black.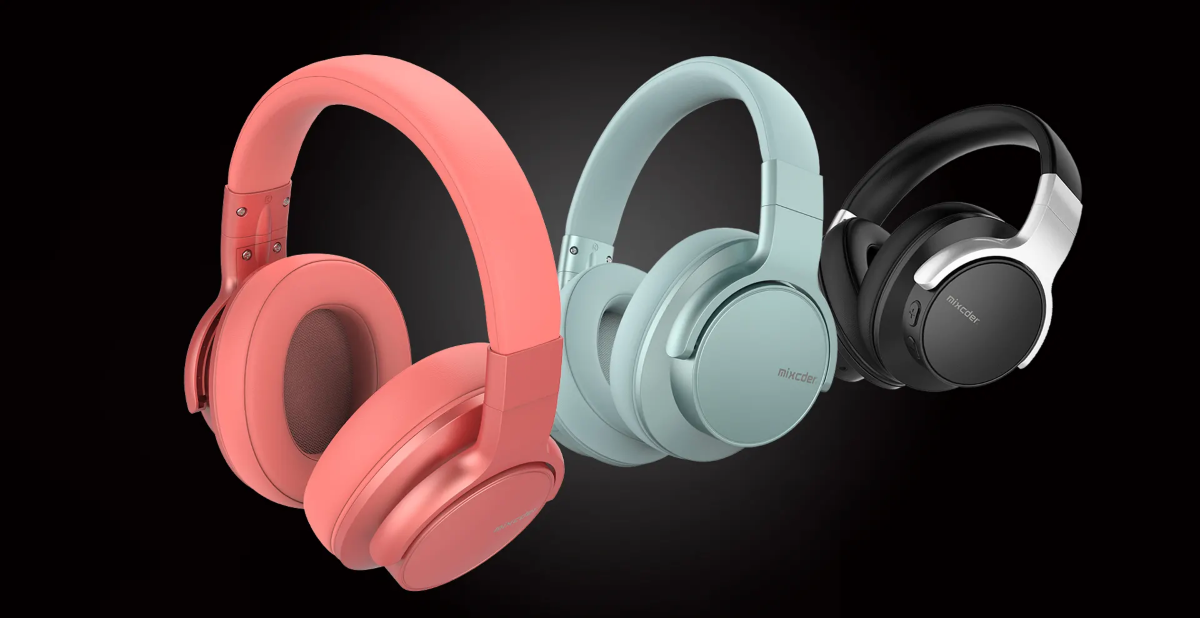 If you're interested in buying the Mixcder E7 Wireless ANC Headphones, each pair is currently discounted from their normal price of $90, now going for $60 each (saves you $30), coming with a worry-free 12-month warranty and lifetime support. You can get yours directly from Mixcder's official shopping page, which you can access by clicking here.
You can also get them from Amazon (who's Mixcder is an official partner of) by the same price, $60 per unit.