Every passing year makes the world more connected to technology, and that's directly translated to a heavy demand of our portable devices' batteries throughout each day. However, having a decent power bank like the myCharge HUB Turbo 6700 can be extremely handy.
Power banks store electrical energy when charged with a USB charger, which can then be used to charge our smartphones, tablets, or any other devices that would normally use a USB charger.
myCharge is a Michigan-based manufacturer of portable charging solutions and has been first to market offering the most advanced charging solutions for a multitude of needs. One of myCharge's latest released power banks is none other than the myCharge HUB Turbo 6700mAh.
Let's take a look at this portable charger and check everything it has to offer.
DESIGN & SPECS
The myCharge HUB Turbo 6700 is a small portable charger that measures 4.1 inches long by 2.5 inches wide by 0.9 inches tall and weighs 0.5 lbs, coming equipped with a built-in gigh-density 6700mAh Lithium Ion rechargeable battery. This makes it one of the smallest and lightest power banks that myCharge has available.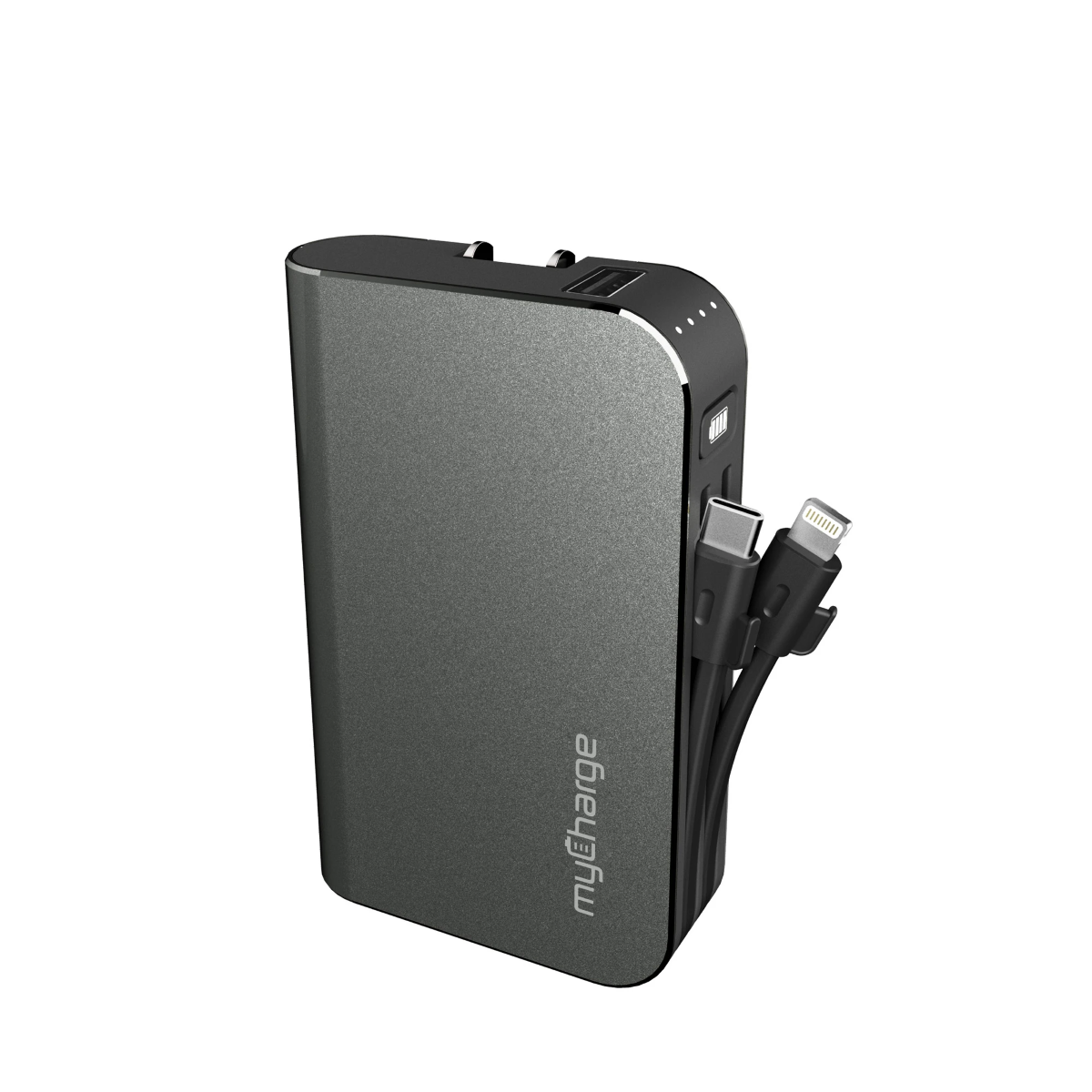 Its 6700mAh battery can provide up to four times (4x) extra battery for any of your portable devices, including both Smartphones and tablets. The power bank features Smart-Sense Technology to ensure complete device compatibility and also integrates Power-Stay Technology to allow it to maintain battery power for up to one year. The charger also features Safe-Cell Technology that provides the highest level of battery safety.
The HUB Turbo 6700 also comes with an integrated Apple Lightning cable (to recharge iPhones and iPads), an integrated USB-C cable (to recharge Android devices), and a built-in USB port, allowing you to recharge all of your devices wherever you are.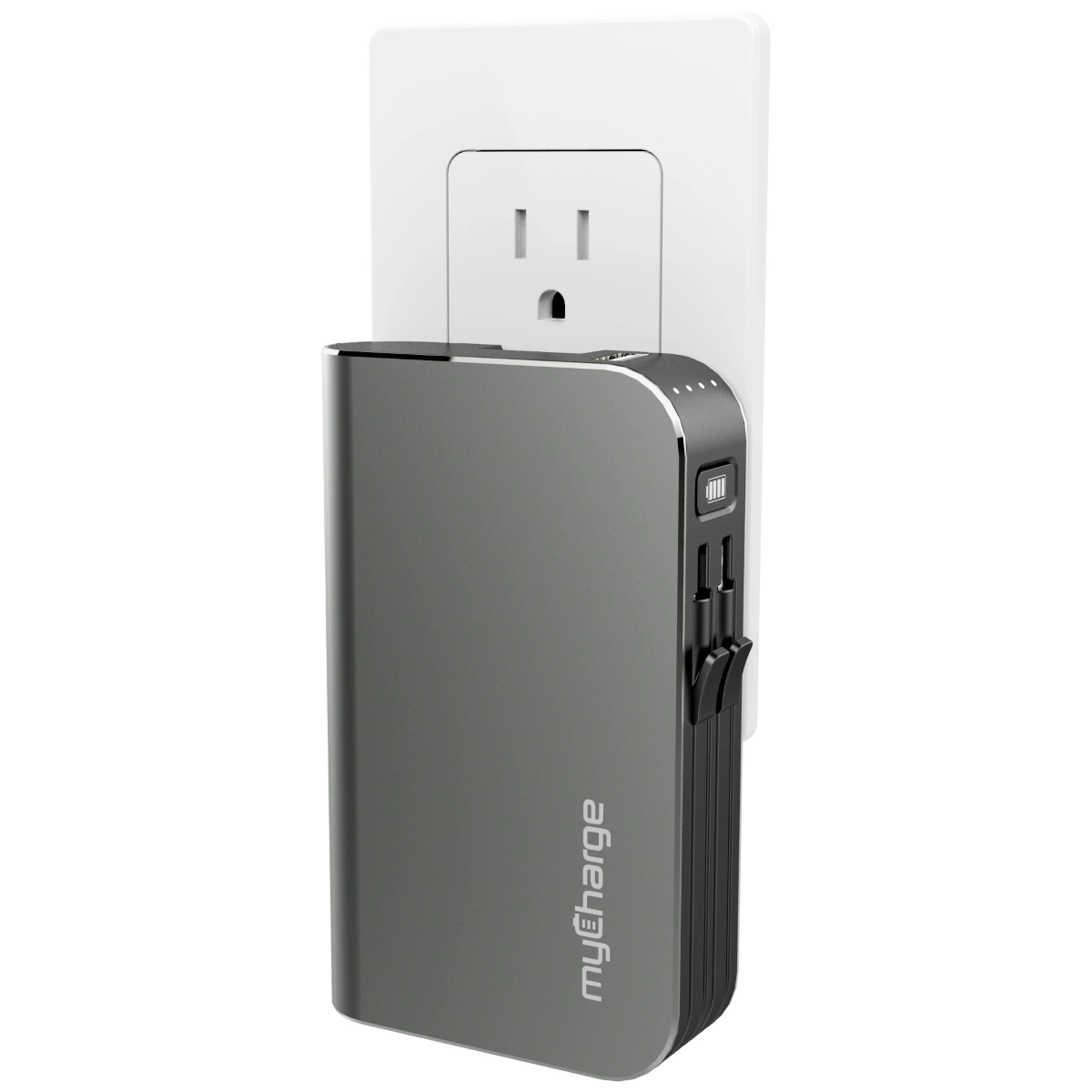 With this portable charger you don't have to carry different charging cables around. The HUB Turbo 6700's cables are built-in for effortless charging while its self-contained wall prongs make for effortless recharging of the power bank itself.
FEATURES
Quick Charging
The myCharge HUB Turbo 6700 features both Power Delivery and Qualcomm Quick Charge technologies, allowing you to recharge your smartphone 75% faster than when using a regular power bank.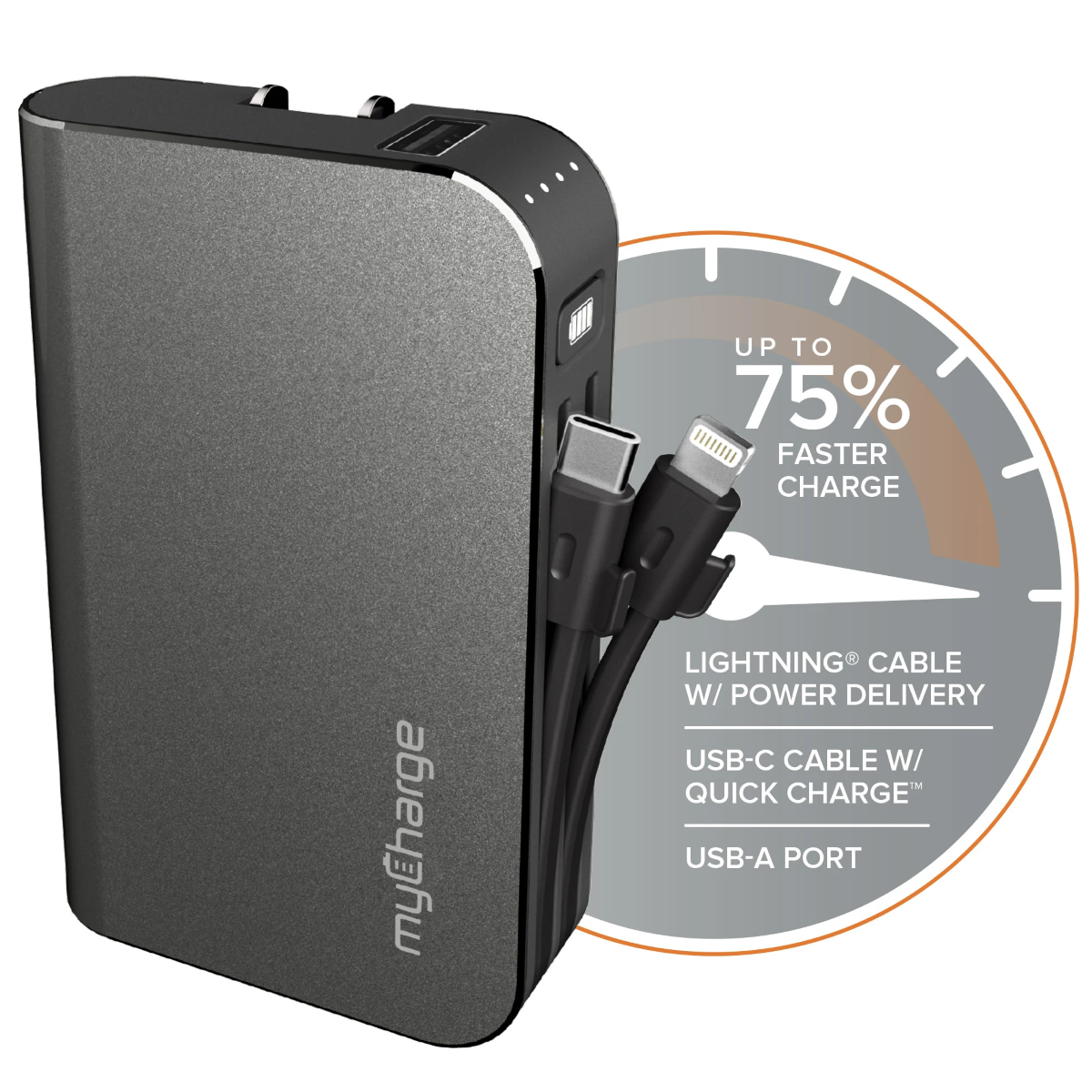 Rapid Recharging
With its maximum power transfer from the power bank to your devices the power bank can Rapid Charge any of your "dead" devices, meaning it can recharge them up to 50% faster than any of its competitors.
Pass Through Charging
The HUB Turbo 6700 also supports Pass Through Charging, meaning that you can recharge the power bank and any of your connected devices simultaneously.
FINAL THOUGHTS
The myCharge HUB Turbo 6700 Portable Charger can provide up to four times extra battery for any of your portable devices, featuring Quick Charging, Rapid Recharging and Pass Through Charging.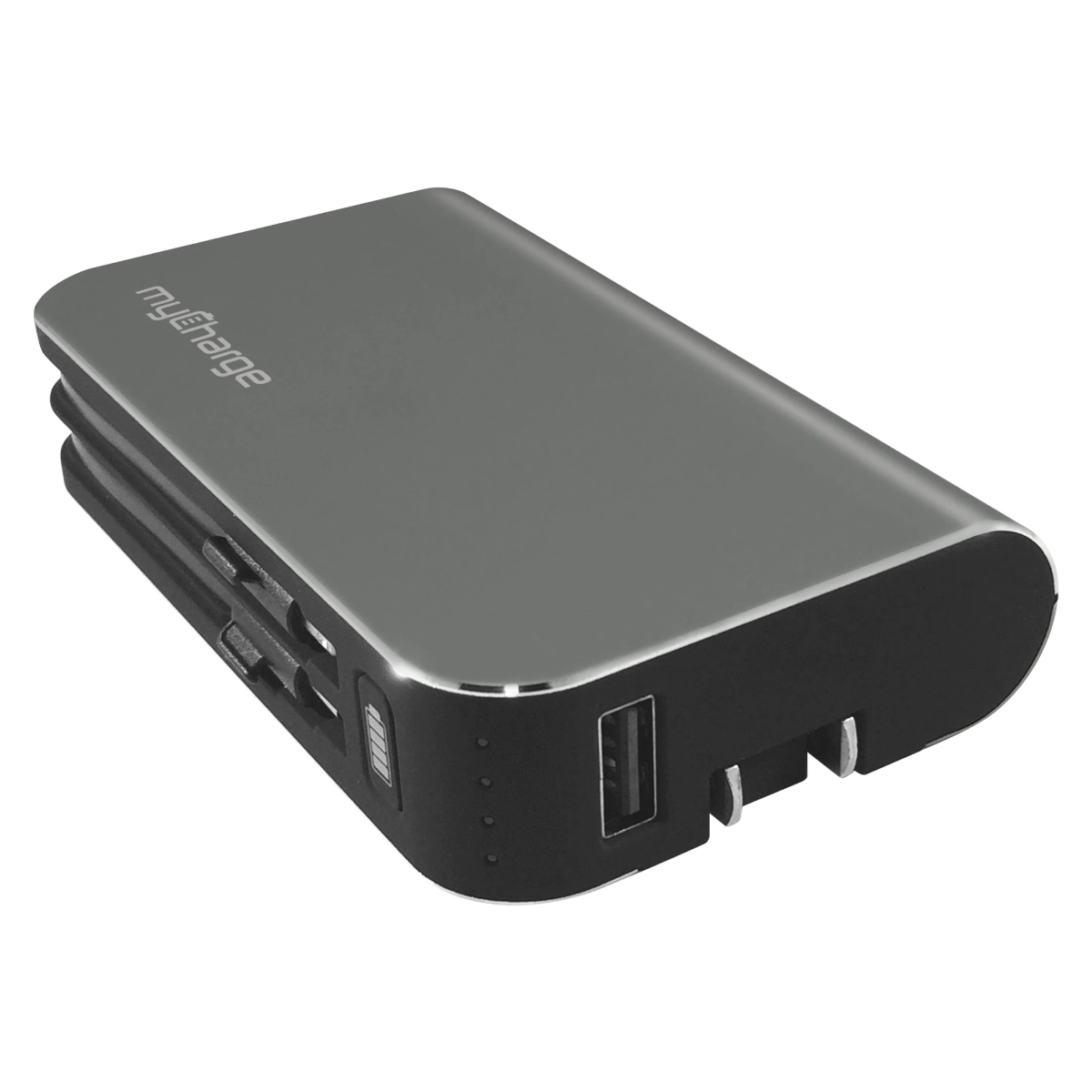 This is a very decent power bank for both Smartphones and tablets when considering all of its features, and the best part is that it comes at a very affordable price.
If you're interested in buying the myCharge HUB Turbo 6700mAh, each unit is currently going for $90. You can get yours right now, directly from myCharge's official shopping page, which you can access by clicking here.