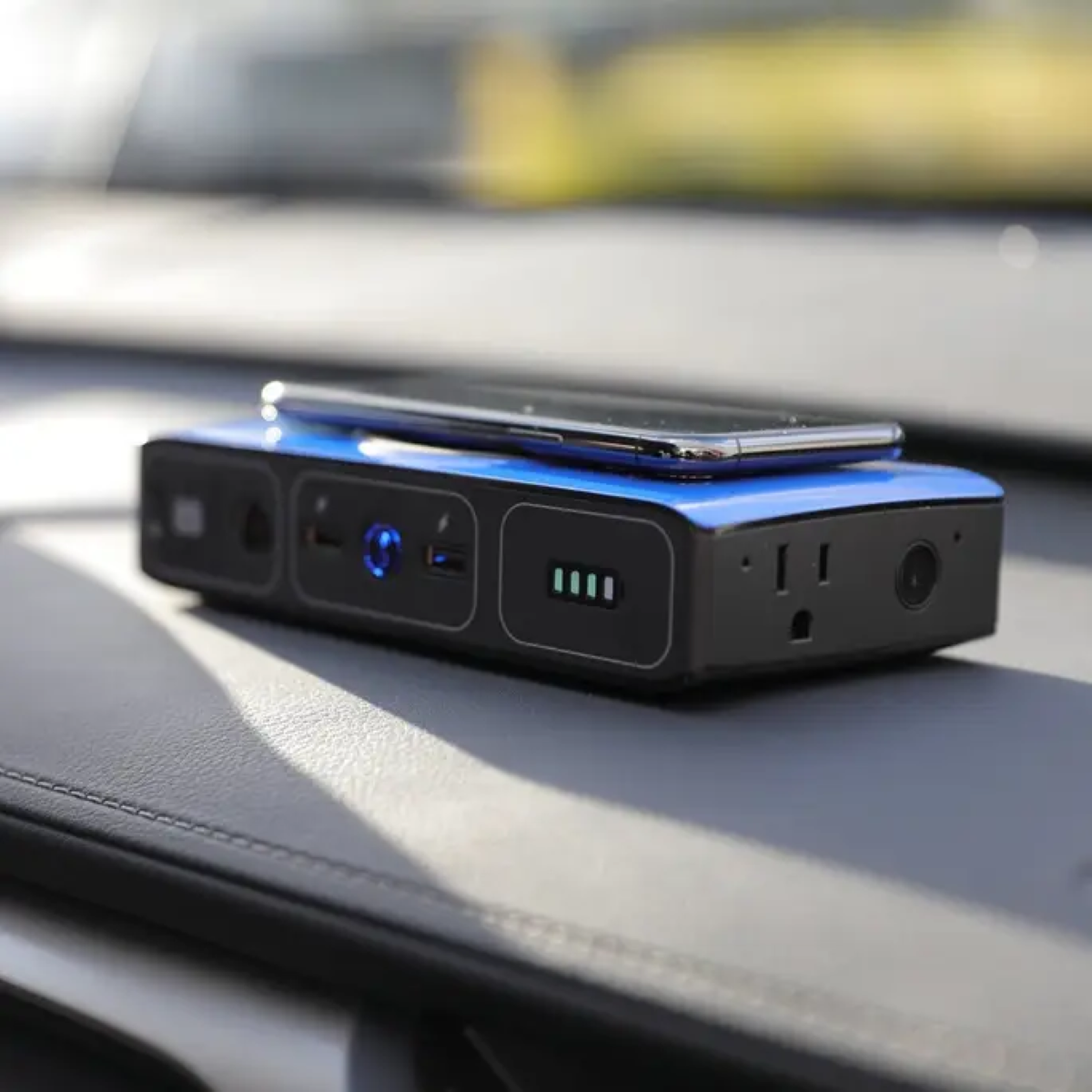 Whether you're looking for a new Qi-enabled wireless smartphone charger or a brand-new car jump starter, the Mophie Powerstation Go has you covered.
Mophie has recently expanded its battery line in an effort to reach the car market while also selling more of its portable batteries. The company announced its Powerstation Go as the new year (2020) started.
The Mophie Powerstation Go is a portable battery that works both as car jump starter and a portable smartphone charger that also supports Qi Wireless Charging.
Let's take a look at Mophie's new powerstation and see exactly what it has to offer.
DESIGN & SPECS
The Mophie Powerstation Go is a rather small portable powerstation, measuring 7.17 inches long by 3.82 inches wide by 1.65 inches tall (182 x 97 41.9 mm), weighing 1.64 lbs. (743.89 g). The powerstation is small enough to easily fit in your glove box, allowing you to bring a portable charging solution with you on your road trips for some peace of mind when traveling for long periods of time.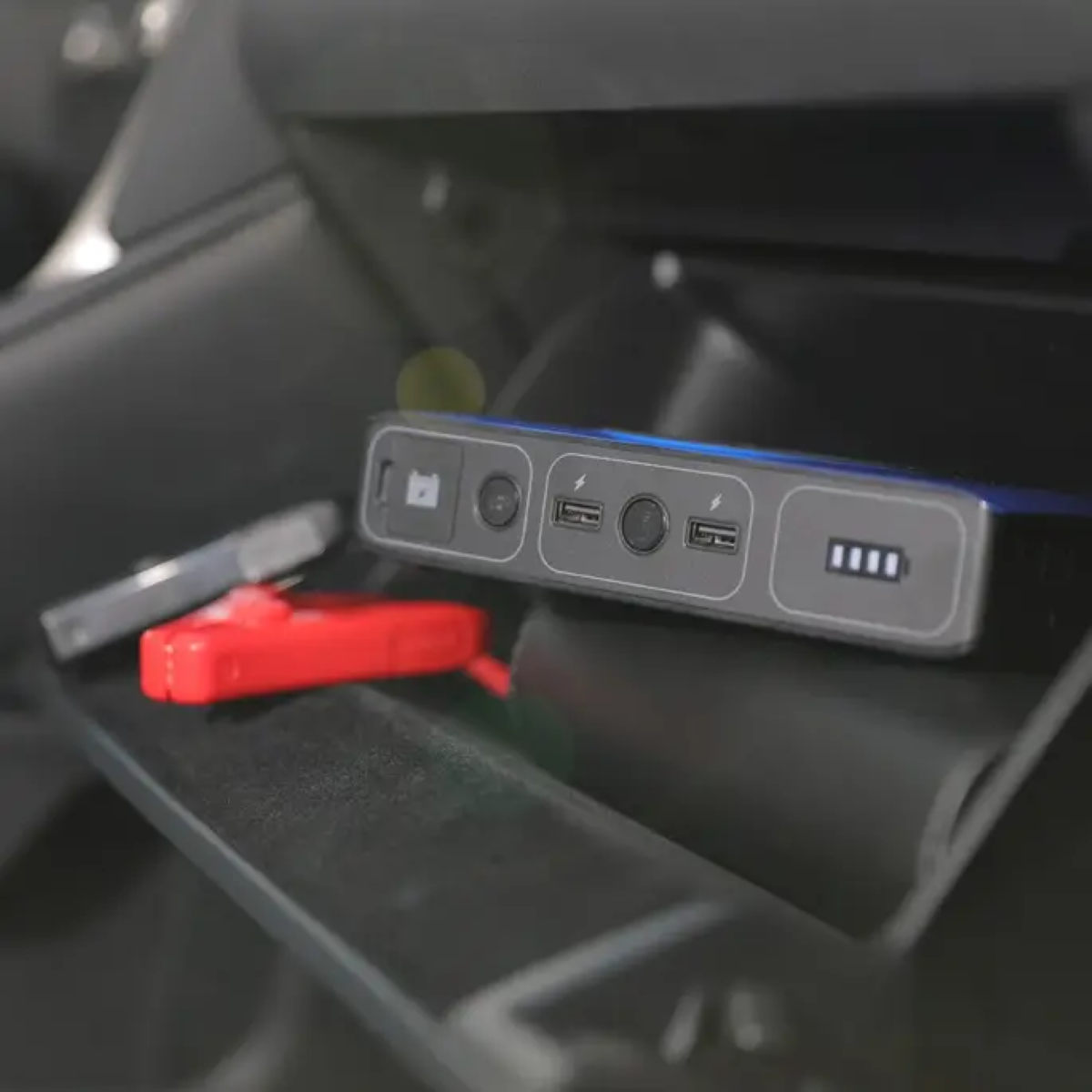 Furthermore, the Mophie Go is more than just your typical powerstation. This amazing powerstation comes equipped with two USB-A ports, an AC power outlet, and LED floodlight, but also doubles as a car jump starter for full-sized cars and SUVs, working together with its included set of spark-proof jumper cables.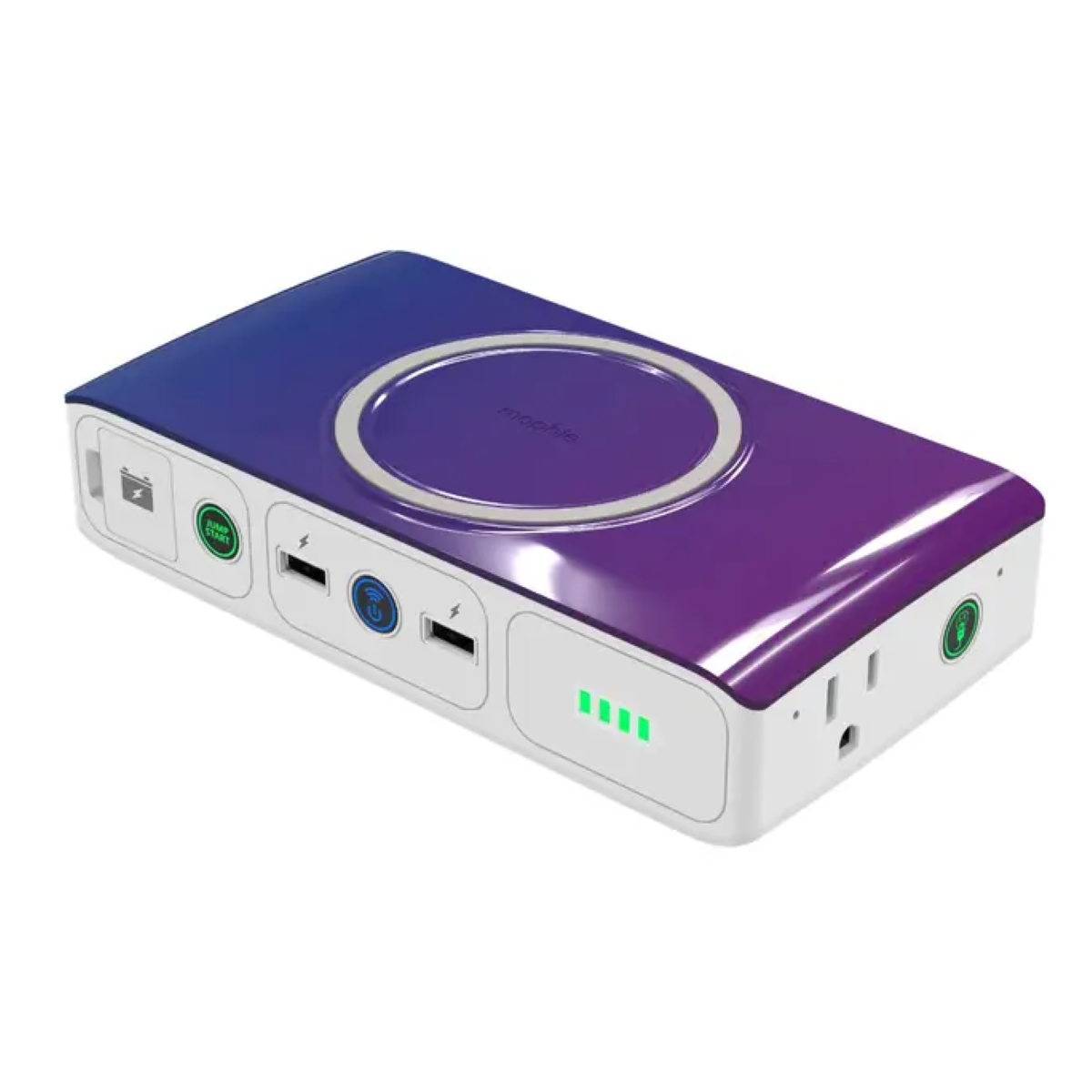 Thanks to its integrated LED floodlight you'll never be left in the dark. The flashlight automatically turns off after 2 hours of inactivity to help conserve battery.
However, it doesn't stop there, as this powerstation packs one more amazing feature. The Mophie Go also supports Qi Wireless Charging, allowing you to wirelessly charge any existing smartphone, whether you choose to go with a cable or not.
The Mophie Go is easy and safe to use thanks to its built-in easy-to-read indicator lights, its included spark-proof jumper cables and its automated safety checks, keeping both you and your vehicle's battery safe and sound 24/7.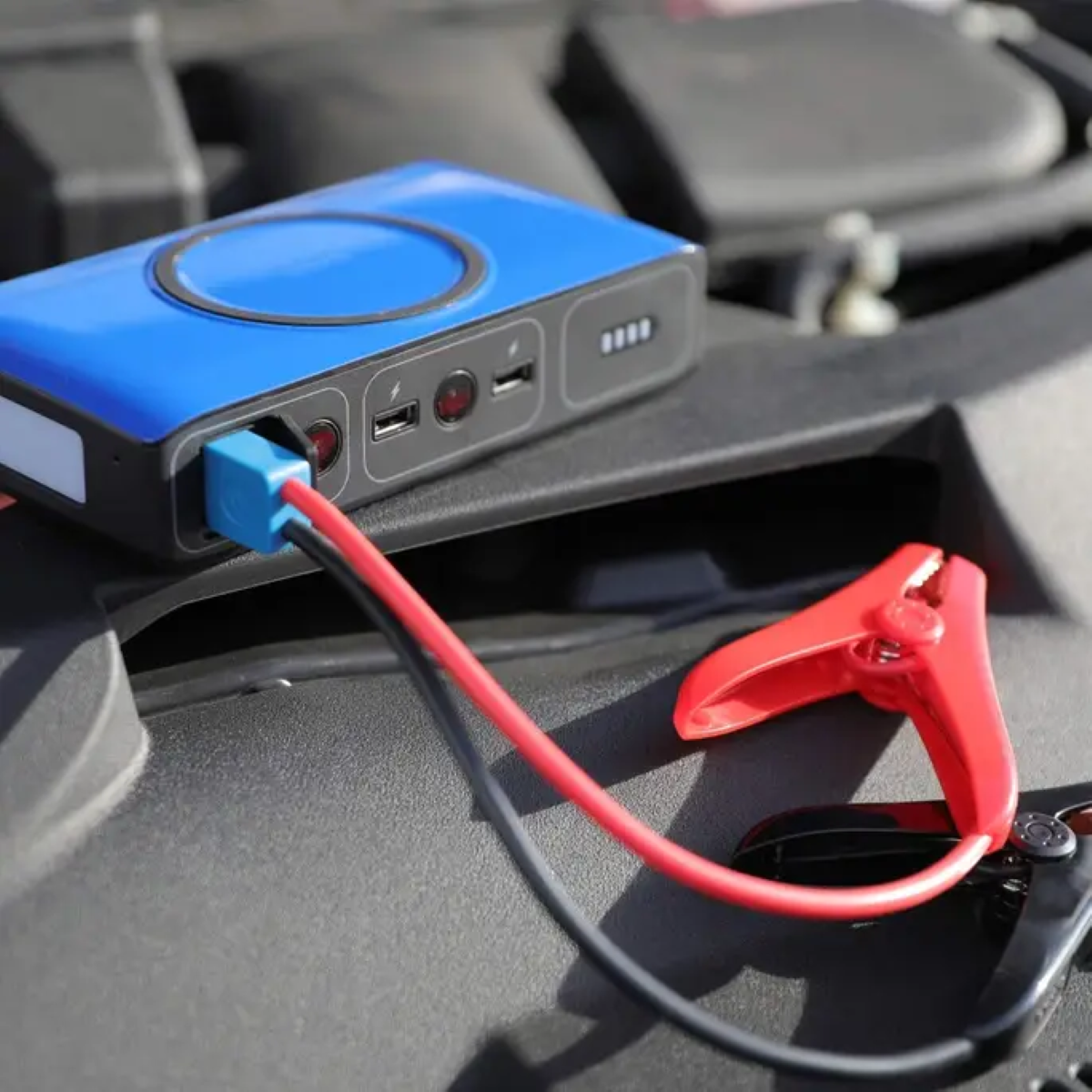 Since the powerstation also comes equipped with a built-in high-density and high-output universal battery, that means that you can expect a lot of power out of its AC power outlet – 65 watts to be exact. The powerstation can easily jump start a full-sized car or SUV with 44,400mWh of power.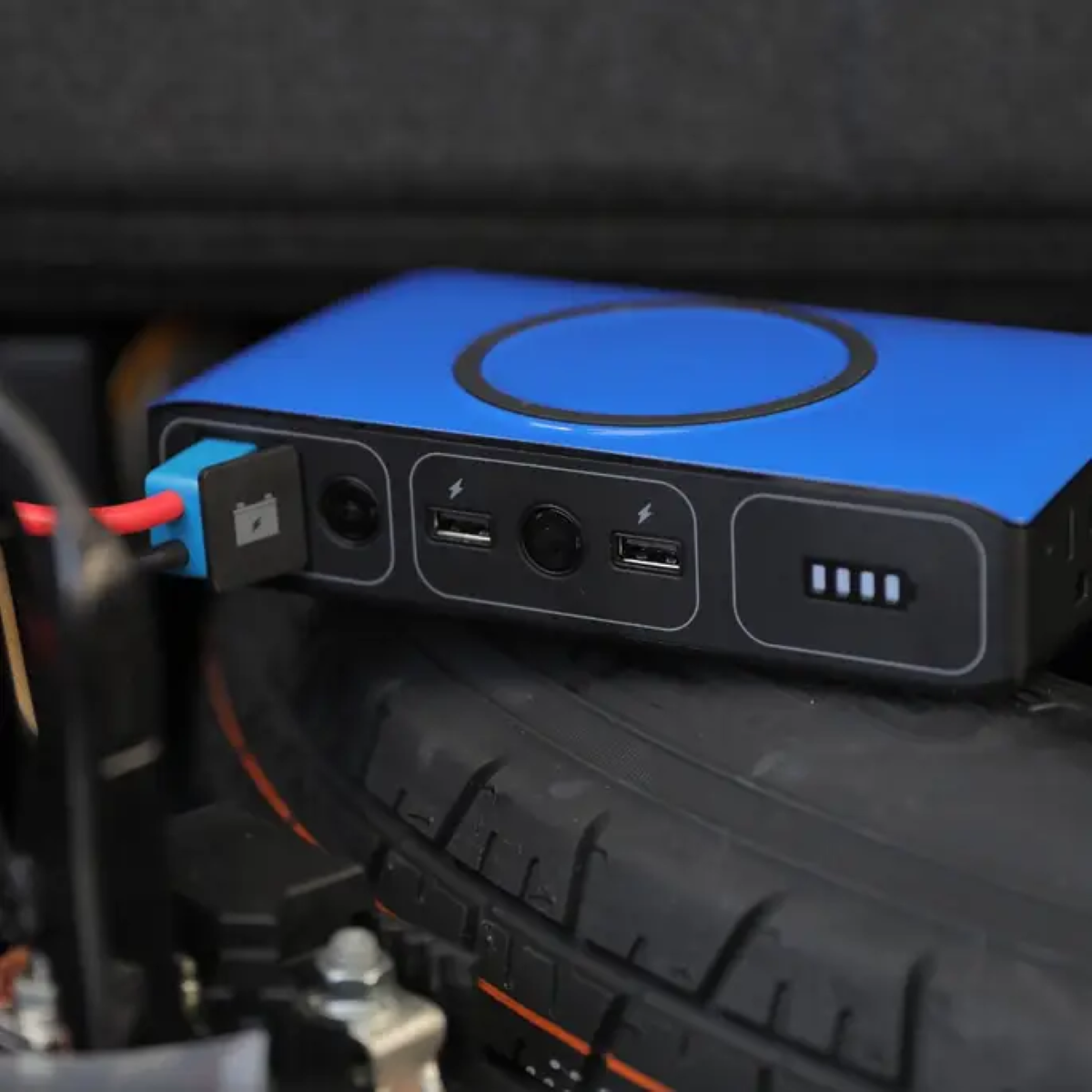 On the other hand, its Qi-enabled wireless charging function and USB ports can provide up to 5 watts of output for mobile devices and laptops alike.
WHAT'S IN THE BOX?
The full package brings a lot of stuff as well. Inside each package users will find: their Mophie Powerstation Go, a Car Charger, an included AC Wall Plug, both one Charging Cable (USB to Micro-USB Cable) and a set of Spark-Proof Jumper Cables (to jump start any car), an included Carrying Pouch (to store the powerstation and keep its accessories organized) and a Quick-Start Guide.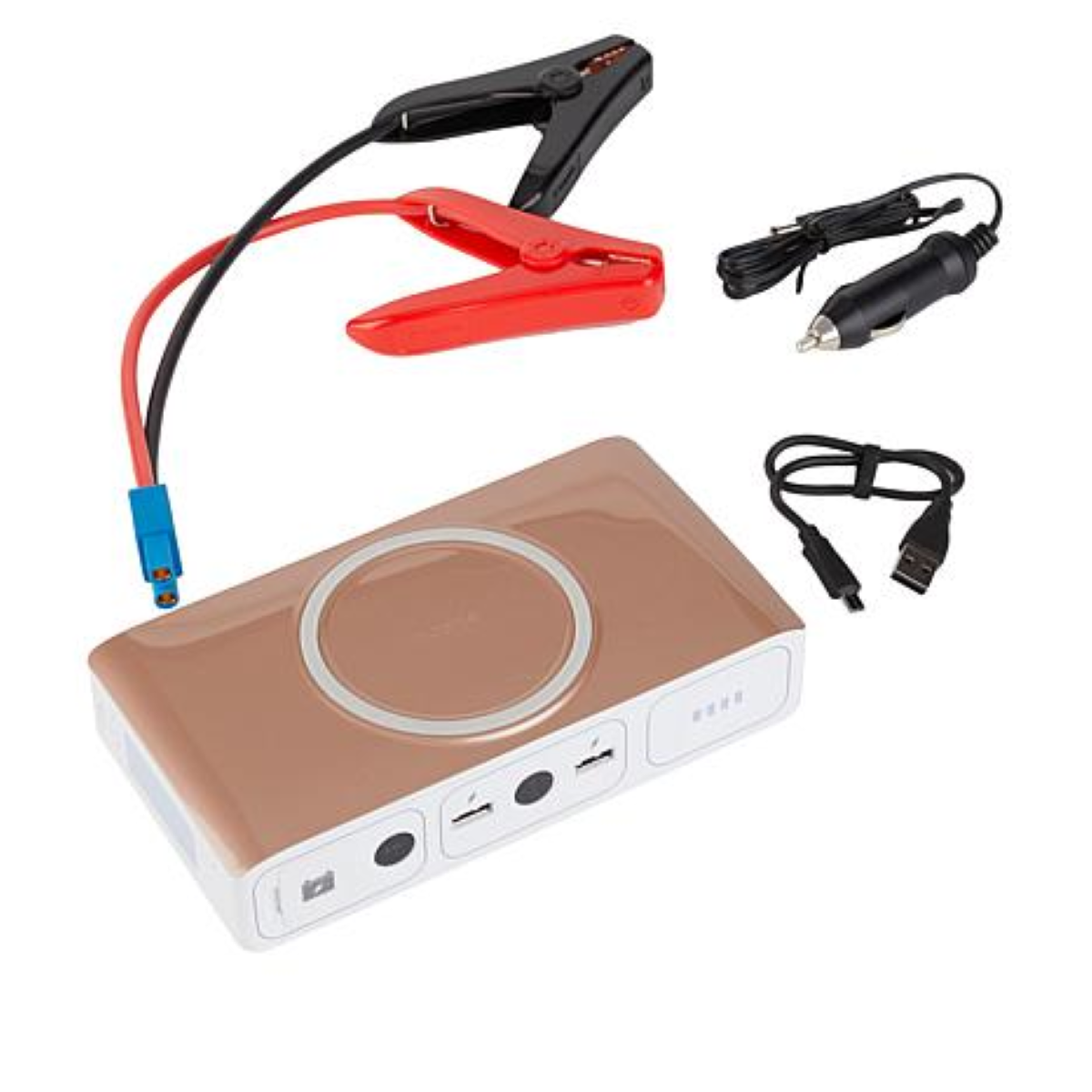 FEATURES
Multi-Charging for Smartphones
The two USB-A ports, AC port, and wireless charging surface allow users to charge multiple compatible devices simultaneously, so that nothing goes without power.
This way you'll never have to be afraid of plugging in more than one device to the Mophie Go's USB ports. The powerstation will easily handle recharging multiple devices at once.
Qi Wireless Charging on Contact
With the Mophie Go you can get Qi Wireless Charging for your smartphone(s) whenever you need.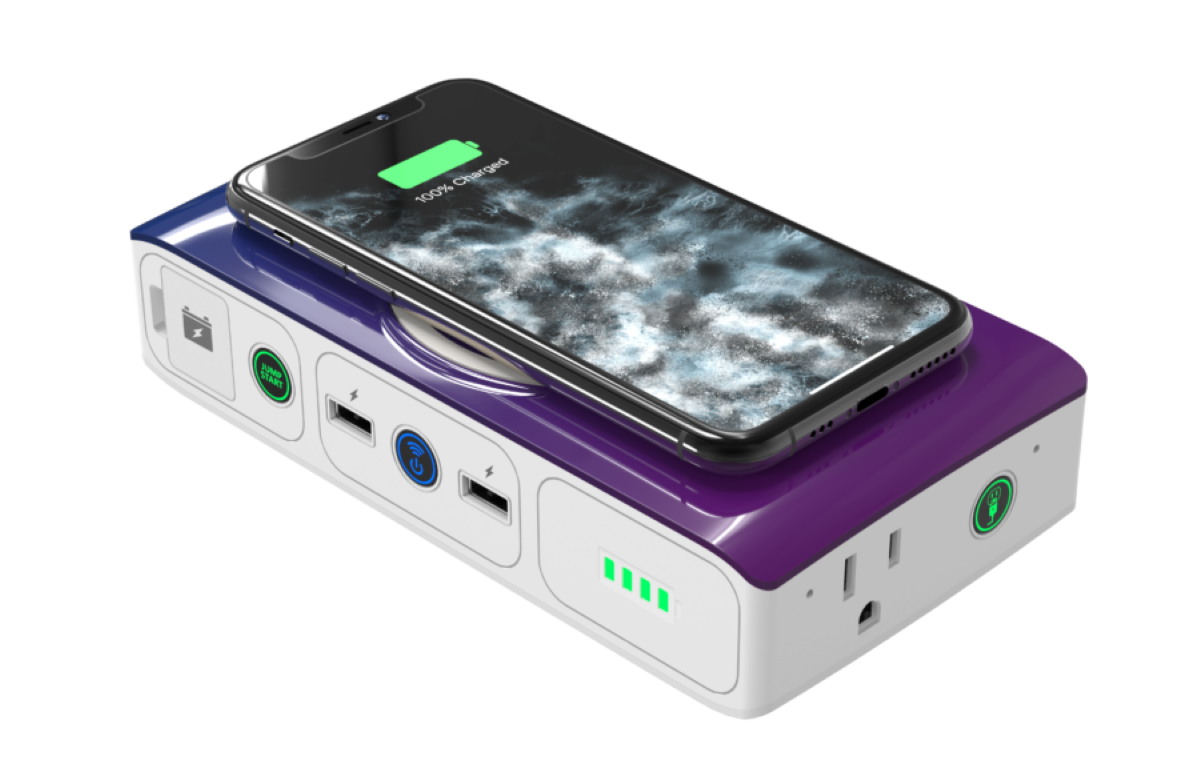 All you have to do is place your Qi-enabled device on top of the powerstation and push the charging button to begin charging.
Portable Car Jump Starter
Since the Mophie Go also doubles as a car jump starter, you can use the powerstation to jump start any full-sized vehicle, including SUVs.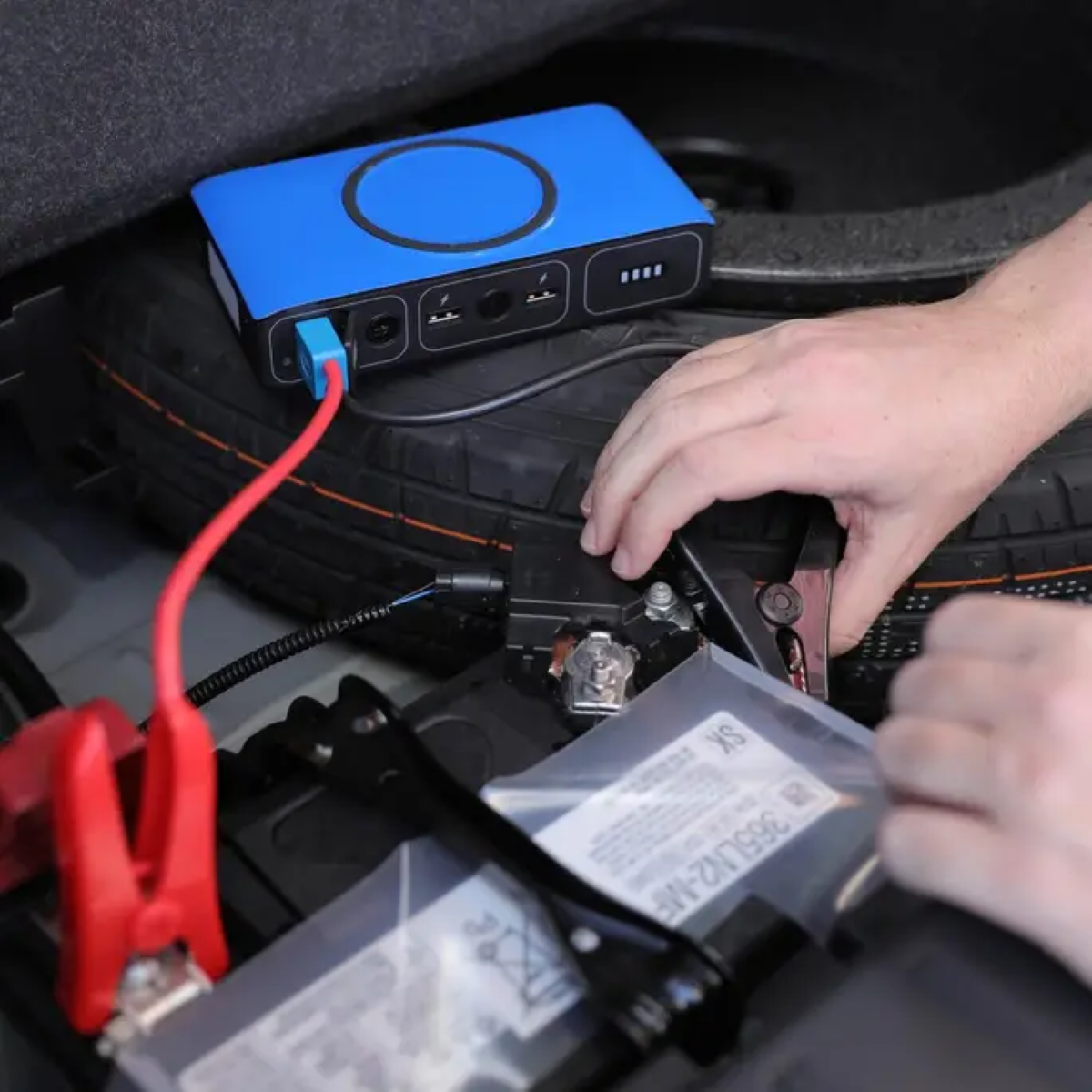 This allows you to jump start a ton of different vehicles in one full charge, including:
Jump starting a car up to 50 times on one full charge
Jump starting a full-size SUV up to 35 times on one full charge
Jump starting a truck up to 38 times on one full charge
Jump starting a boat engine up to 28 times on one full charge
Jump starting a riding lawnmower up to 94 times on one full charge
FINAL THOUGHTS
The Mophie Powerstation Go is a powerful smartphone charger that supports Qi Wireless Charging but also doubles as a car jump starter.
This is without a doubt a must-have for anyone that spends a portion of their daily routine driving a car. With it you can ensure that neither your portable devices nor your car run of out power.
The Mophie Go is currently available in six different color models: Cobalt (Blue), Onyx (Black), Woodland (Camo), Rose Gold (Flamingo Pink), Gold, and Sapphire (Blue/Purple).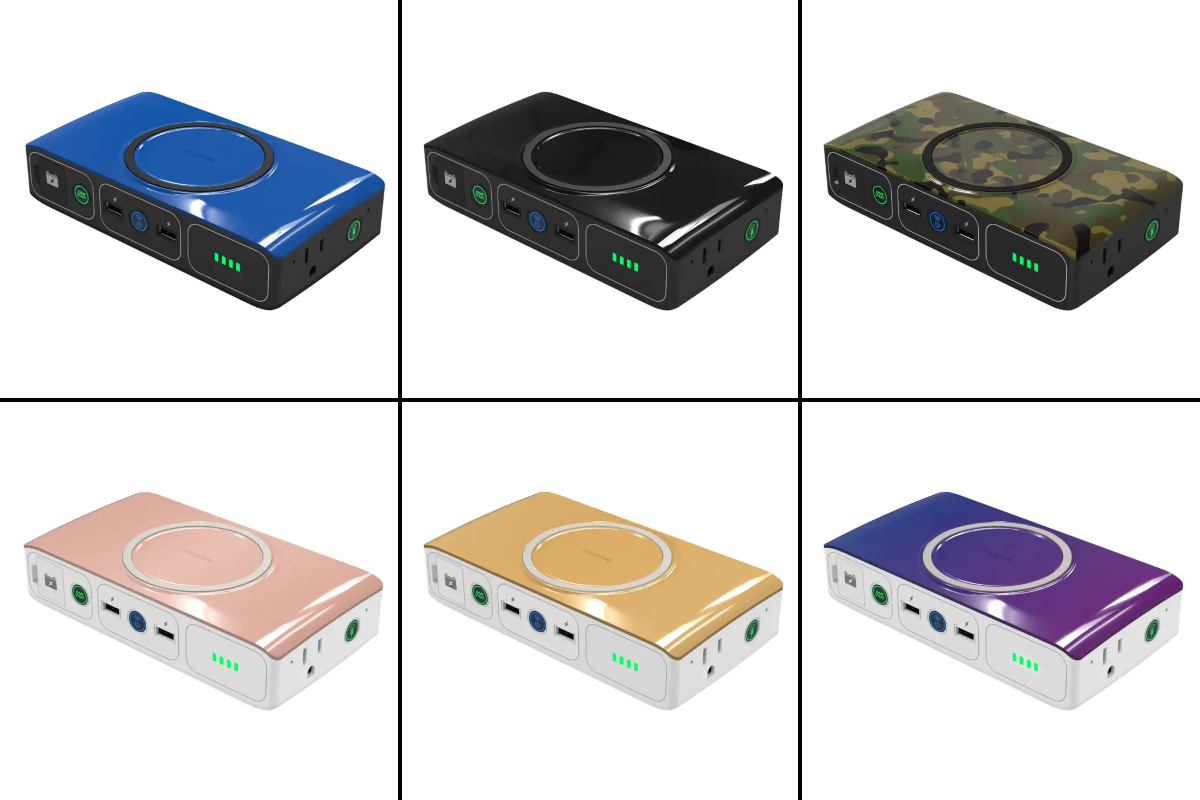 If you're looking to buy your own Mophie Powerstation Go, each unit is current going for $160. You can get yours at the official shopping page, which you can access by clicking this link.