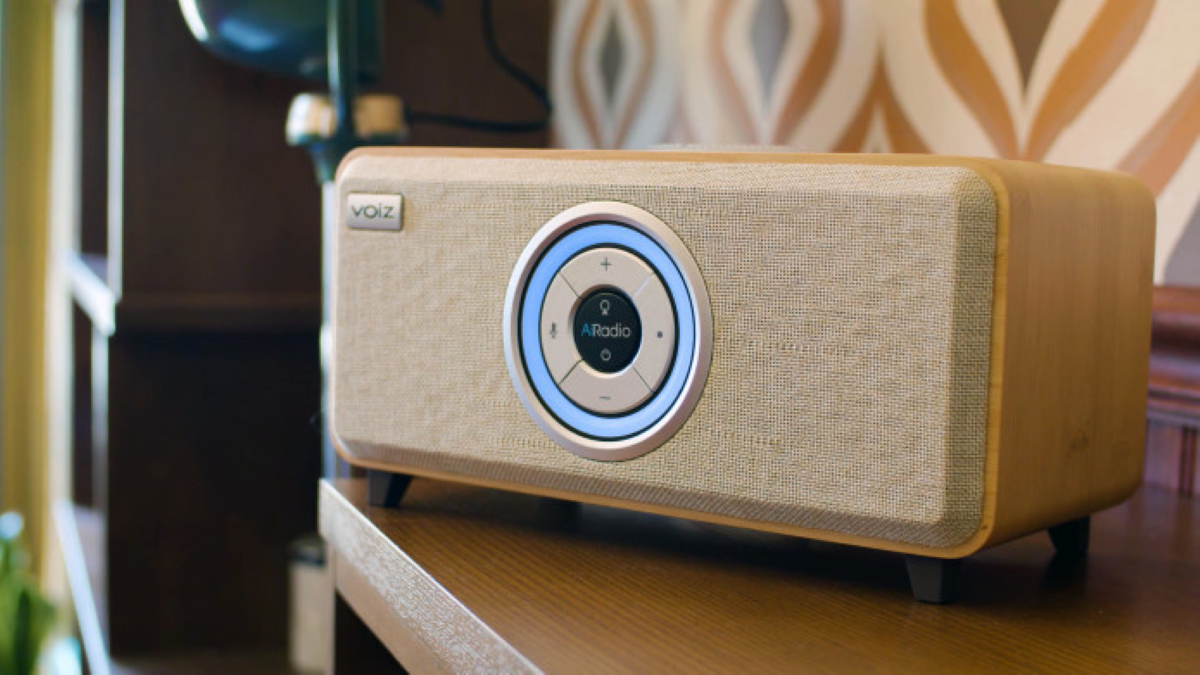 In case that you're looking for a new smart speaker that's powerful enough to provide high-quality sound for your entire house, then the Voiz AiRadio Duo VR-80 Smart Speaker might be exactly what you're searching for.
The Voiz AiRadio Duo Smart Speaker is basically the "Next Generation Radio", bringing amazing, rich, natural high-quality sound to the comfort of your home.
This smart speaker features Voice Assistant Support to Amazon Alexa and offers a 100% lossless sound quality via Wi-Fi streaming. The smart speaker also supports a ton of different high-definition Streaming Services.
Thanks to its Amazon Alexa hands-free voice control integration you can simply ask your AiRadio to play soundtracks from your favorite artist or even your favorite song, as well as request a specific genre or mood.
Let's take a detailed look at the Voiz AiRadio Duo Smart Speaker, check out its specs, as well as everything it has to offer.
DESIGN & SPECS
The smart speaker unit itself consists of a small and gorgeous Eco-friendly bamboo cabinet – Environment-Friendly Bamboo Veneer on MDF (Medium-density Fiberboard) – that measures just 12 inches long by 6.1 inches wide by 6 inches tall (306 x 155 x 153 mm).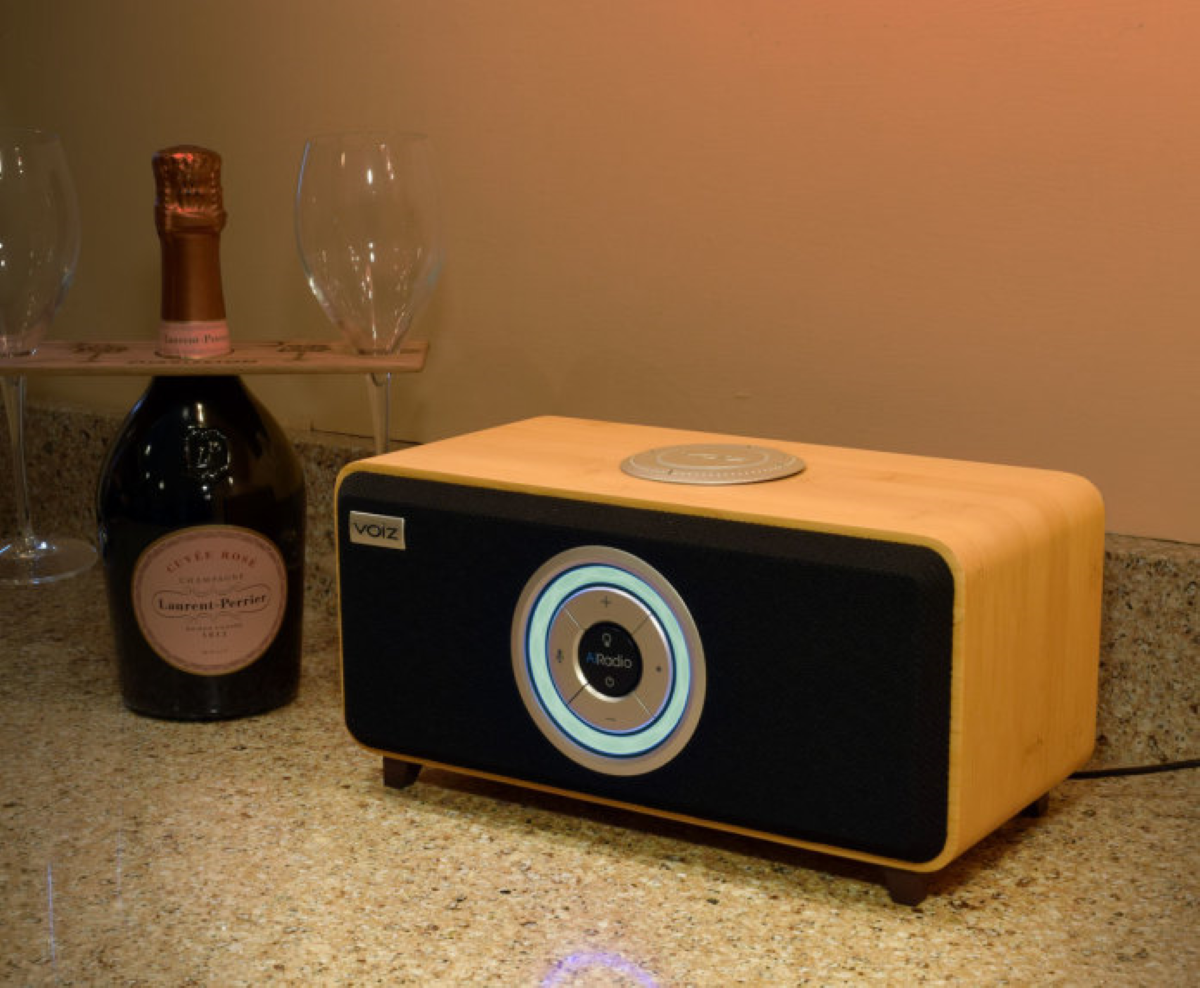 The unit is also somewhat lightweight, making it a portable smart speaker that you can take with you on specific road trips, like a weekend spent on a log cabin for example. The unit weighs exactly 4 lb. 3 oz. and its power adapter weighs just 5 oz., accounting for a total of 4 lb. 8 oz. (2kg).
Both available models – the Natural (Light Brown Grill) and the Black (Black Grill) – were designed with style in mind, and were made to easily compliment your decór, easily blending in with any furniture piece.

The unit mainly consists of a big central speaker that integrates a luxurious removable cloth/fabric grill at the front, featuring a Vintage Retro Look.
Its aesthetics were deeply inspired by vintage old-time radios. However, as soon as you speak to Alexa its integrated LED light illuminates, which slowly draws you back into the 21st century.
The Voiz AiRadio Duo Smart Speaker also comes equipped with two high-performance 3 inch. speakers that feature Full Range Oversized Neodymium Magnet Drivers, bringing you a Hi-Fi and super reliable sound quality.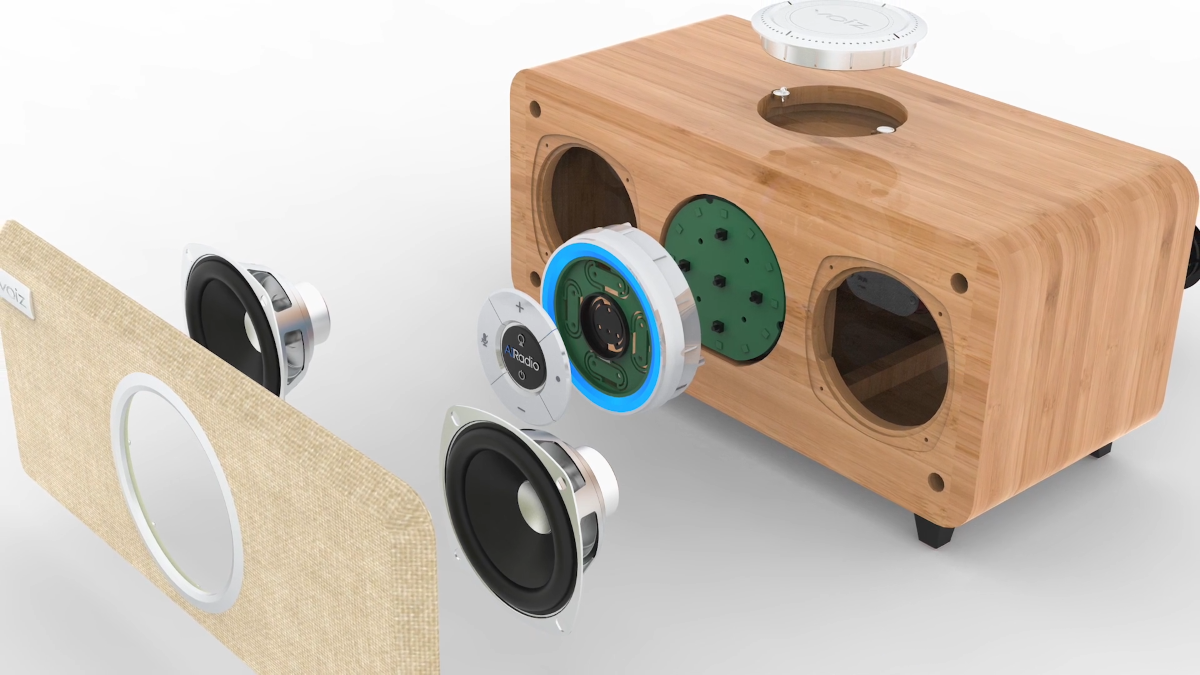 The speaker also integrates built-in high-performance microphones to support Voice Controls via Amazon Alexa, a custom-tuned Digital Signal Processor (DSP), and a powerful Class-D Digital Amplifier.
This speaker doesn't seem to disappoint when it comes to sound quality, as its Neodymium sound drivers feature a maximum Sound Impedance of 4-ohm and a maximum Sound Sensitivity of 81db. It's Class-D Digital Amplifier features a maximum Power Output of 10W x 2 (referring to its two high-performance 3 inch. speakers).
INTERFACE
At the front of the device users can find its full interface (when they're not using the Smartphone Companion App of course), which is simple, extremely intuitive and super easy to understand.
At the top of the smart speaker's circular interface you can find a Volume Increase Button, and sitting oppositely at the bottom, a Volume Decrease Button.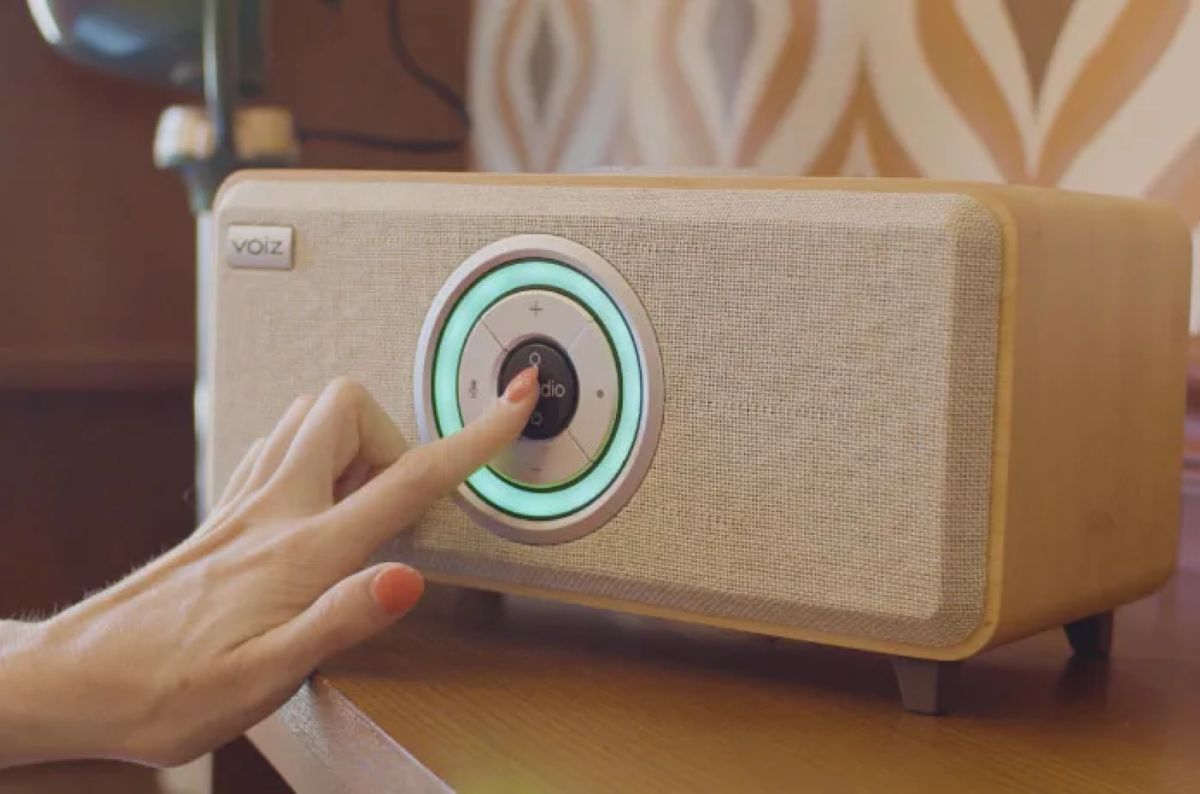 A Microphone Mute Button can be found at the left, and a Bluetooth Pairing Button can be found at the right, and these buttons will also double as a Previous Soundtrack Button (left) and a Skip Soundtrack Button (right), just as expected with any 2020 Smart Speaker, but you can also use Alexa to go back and forth between your album's songs… obviously.
The speaker was also designed with your privacy in mind, just in case you're wondering. The Power Button (located at the center) comes in addition to the mic-mute button, which is something that's very unique for most Alexa built-in products.
Pressing that Power Button will shut down the unit entirely, including its microphone. This will allow even the most suspicious users to be sure that there's absolutely no one at all listening to their conversations via Alexa.
CONNECTIVITY
The Voiz AiRadio Duo VR-80 Smart Speaker features a ton of connectivity options, including AUX-in (Auxiliary Input) jack for a direct connection with other devices, Bluetooth connectivity with Bluetooth-enabled devices (Bluetooth v_2.1 EDR (Enhanced Data Rate)) and Wi-Fi Music Streaming with lossless sound quality via Wi-Fi (supporting most of the standard Wireless Standards (IEEE 802.11 b/g/n).
Users can also ask Alexa for help to connect and play music from various high-definition Streaming Services, including Amazon Music, Tidal, Spotify, iHeartRadio, and TuneIn (online audio streaming service with live news, radio, sports, music, and podcasts).

Vinyl Compatibility
One of its coolest connectivity features is its Vinyl Compatibility/Vinyl Support via the speaker's Auxiliary Input. This way, the AiRadio lets you enjoy the warm, old-school sound of vinyl.
All you have to do is connect your Vinyl Record Player to the AiRadio's AUX-in jack and enjoy the old-school vibe.
FEATURES
Multi-Room Streaming
The Voiz AiRadio Smart Speaker also features smart Multi-Room Streaming. By using its Smartphone Companion App (discussed at the end of the article), you can have multi-room streaming right at your fingertips.
When having more than one smart speaker unit (one for each different room), this functionality allows you to continue listening to music or podcasts anywhere in your home. This way you can ensure that you never miss a soundtrack, audio book, or even an online (live) podcast.
Wide-Soundstage
The AiRadio's Wide-Soundstage feature makes you feel like you're listening to separate speakers. The company describes it as "a room-enveloping experience that brings your favorite music to life".
This basically means that the speaker is so powerful that listening to it with the Wide-Soundstage feature enabled will offer you a super immersive listening experience, as you'll almost be able to feel the sound travelling around you in the room.
Voice Assistant Support
Here we are, one of its most welcomed features – Voice Assistant Support to Amazon's very own Alexa Voice Assistant. With Alexa as its built-in Voice Assistant, the AiRadio can provide you with tons of useful information.
All you have to do is ask Alexa for help and your Voice Assistant will be breaking in to save the day, bringing you voice-controlled favorites such as Weather Reports, Recipes, News Updates, and even more.
THE SMARTPHONE APP – Voiz AiRadio App
As stated before, the Voiz AiRadio Duo Smart Speaker also comes with its own Smartphone Companion App (Voiz AiRadio App), which is available for free for both iOS and Android devices.
With it you can connect the smart speaker to your Smartphone via Bluetooth and control it from the App, as well as get tons of visual information like a Song's Name, Author, etc.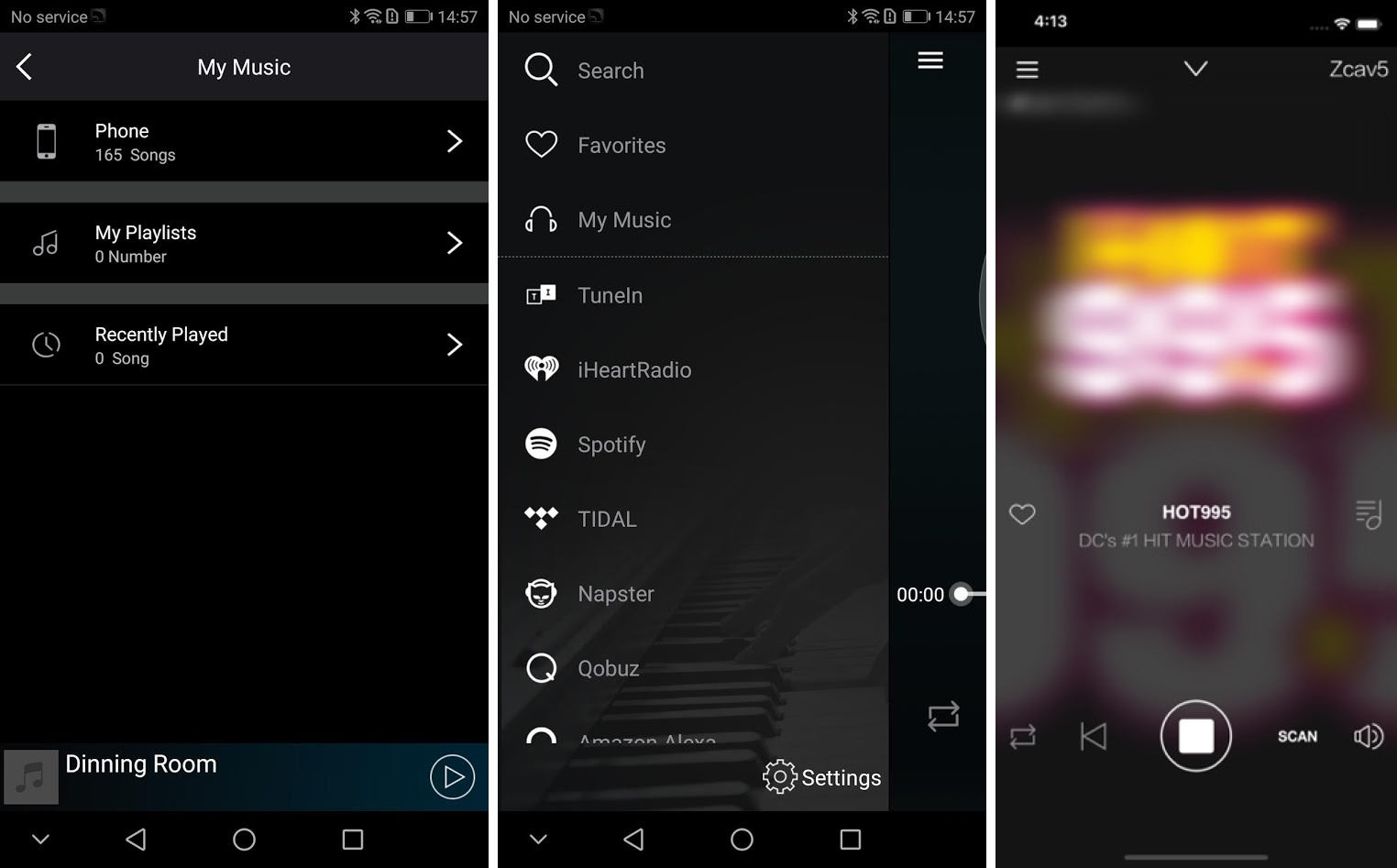 Within the App you can also select your favorite streaming service (from any of the one's that the speaker currently supports), control your favorite tunes, etc.
Whenever you have more than one Smart Speaker, the App will also offer you some Multi-Streaming controls (like volume control for each speaker and their name tags).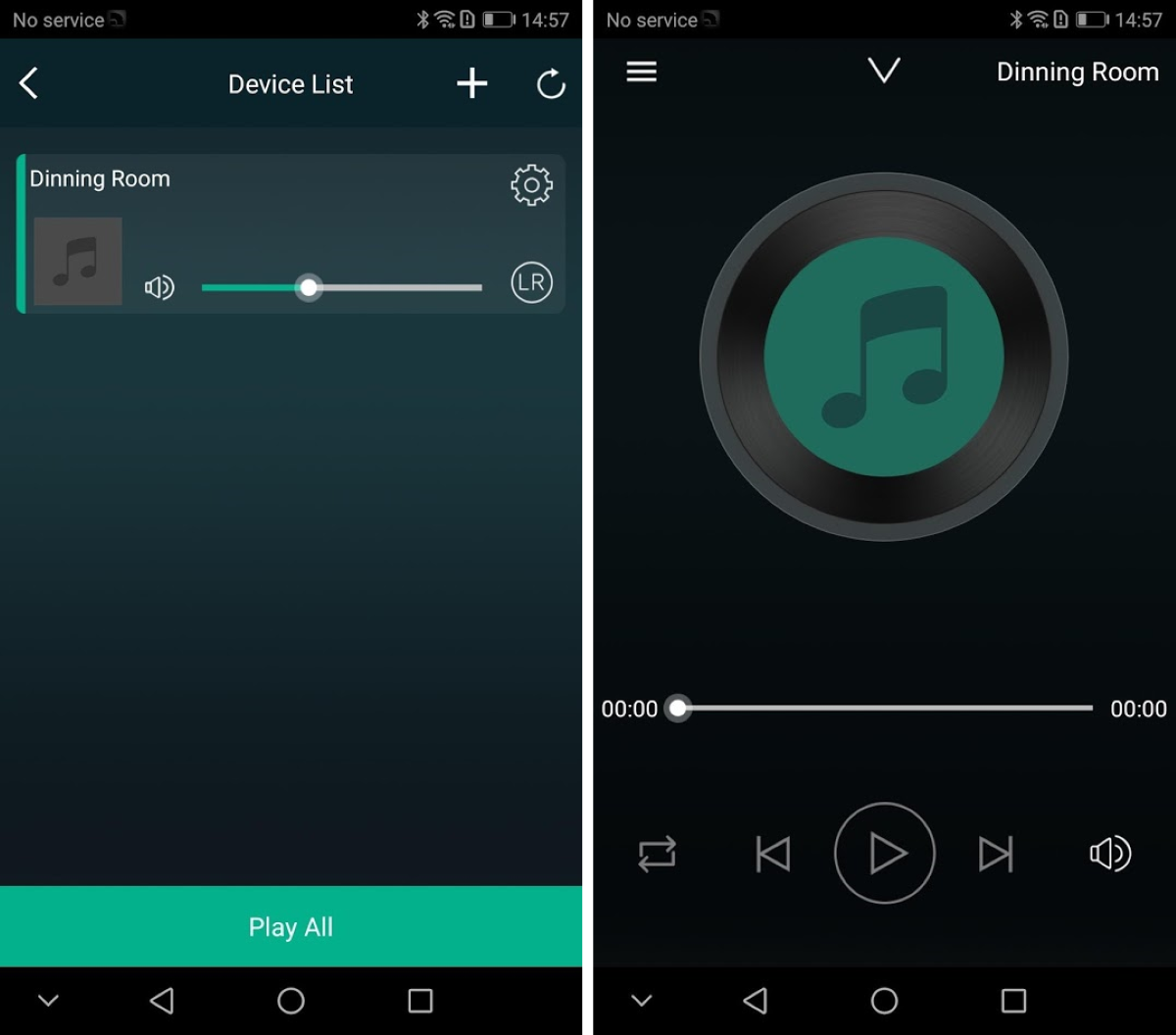 FINAL THOUGHTS
The Voiz AiRadio Duo VR-80 is an affordable and powerful smart speaker that features Aux-In, Bluetooth, and Wi-Fi Connectivity, supporting many audio streaming services, as well as featuring support to Amazon Alexa.
This beautiful Eco-friendly bamboo cabinet is guaranteed to take your listening experience to the next level.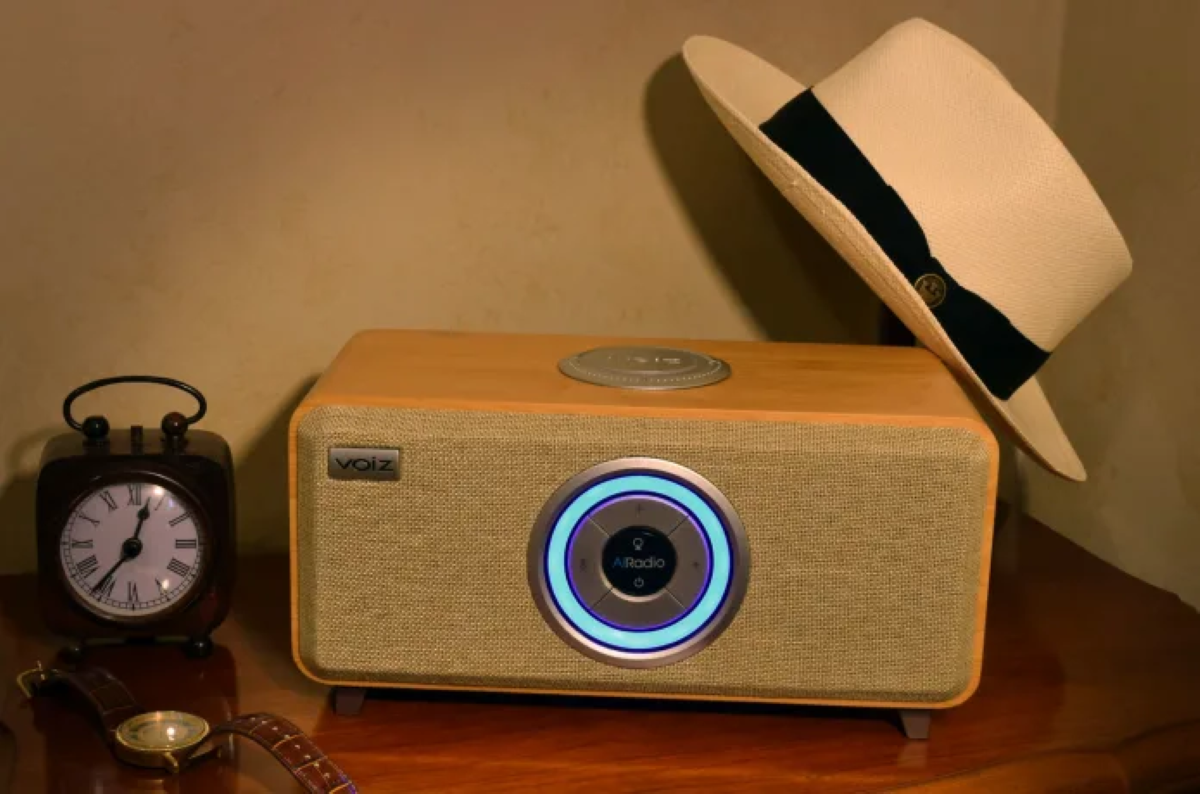 The Voiz AiRadio is currently available in two (x2) different color models currently available: the Natural (Mid-Brown Bamboo w/ Natural Speaker Grill) and the Black (Light-Brown Bamboo w/ Black Speaker Grill).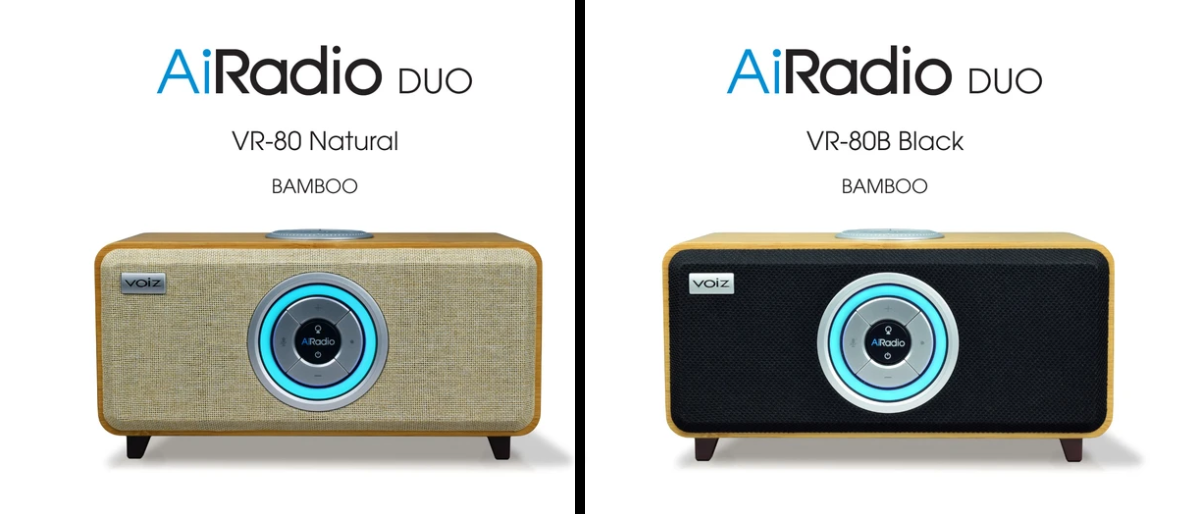 If you're interested in buying it, each unit is currently discounted from its normal price of $300, now going for $200 each (saves you $100), no matter what color model you choose to go with. This is a super nice time to get it, as this huge discount won't last forever, and the speaker is indeed, that good.
You can order yours online, directly from Voiz's official website, where you can visit the corresponding shopping page. Clicking this link will take you to the Natural Grill Model, while clicking this link here will take you to the Black Grill Model.