Have you ever tried sleeping in a hammock? If so, when was the last time? If you are currently experiencing sleep problems or you regularly wake up with sore and stiff limbs or back, the answer can be to hang out, relax, recline and ultimately even sleep in a hammock.
Sleeping in a hammock provides a couple of vital benefits compared to sleeping on a mattress. This includes taking pressure off your joints and improving your blood flow.
Today, we are going to take about the main reasons why you should sleep in a hammock.
Is Sleeping in a Hammock Actually Different from Sleeping in a Bed?
The position is the main difference between sleeping in a hammock and sleeping in a bed. However, you've got to keep in mind that position greatly matters when sleeping.
Do you know the reason why you can sleep deeply whenever you relax in a hammock? Well, it is because a hammock takes off the pressure on your spine, rocks you, and encloses you. because of the gentle swaying and rocking, it helps engage your vestibular system.
Whenever we ride a roller coaster, our vestibular system is the one who provides us the adrenaline rush. However, it is also the reason why rocking gently a baby can help them put to sleep. To make things simple, it is very relaxing.
If you combine all of these features, you will definitely achieve a deeper and longer sleep.
Is It Okay to Sleep in a Hammock? Does It Hurt Your Back?
Of course, sleeping in a hammock is completely safe. This is especially true if you have properly set up the hammock. Because of how a hammock holds you, you are actually much less likely to turn and toss inside it.
The truth is that this is also the reason why a hammock will not hurt your back as well. A lot of individuals are concerned that sleeping in a hammock can lead to back pain. However, the reason why many individuals feel discomfort after sleeping is because they constantly turn and toss during sleep. That's why most people wake up with tight muscles or a sore back.
On the other hand, if you sleep in a hammock, you are typically sleeping on your back. This can lower pressure on the spine and make it more relaxing for people who are currently experiencing back pain.
Because of that, sleeping in a hammock may not be for you if you've got unique spinal issues or nerve problems. You have to talk to your physician or doctor first to know if it is an excellent fit for you.
How Should You Sleep in a Hammock?
For those who don't know, you do not really need a pair of trees just to hang your hammock. Thus, if you don't have trees in your property, that's fine. You can still enjoy the benefits of sleeping in a hammock.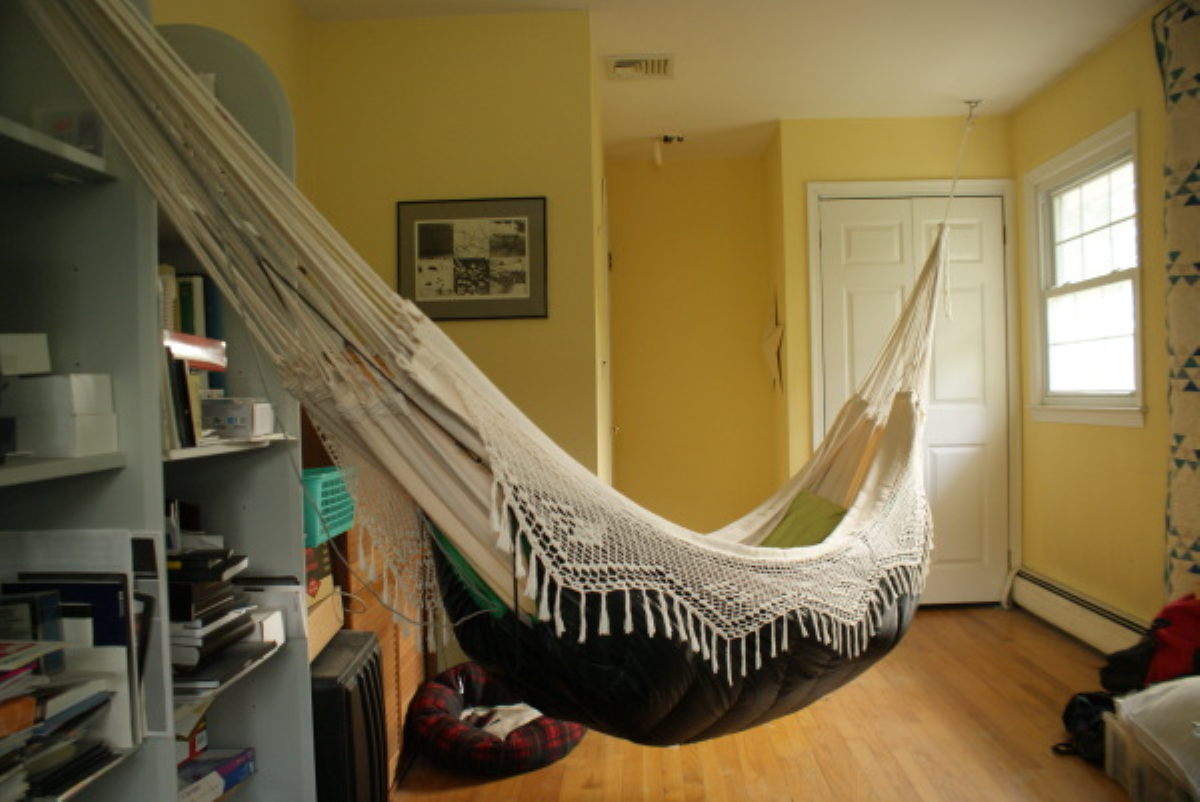 You can hang up a hammock inside your house. This is especially true if you've got a Brazilian hammock. In addition to that, they also come in a lot of various styles.
You also have to think about including mosquito nets if you want to try sleeping outside your house. Of course, you can't sleep well if mosquitos are bothering you.
You can also just buy a hammock stand to place wherever it suits you. At Royal Hammock Headquarters you can find some hammock stands for a great price.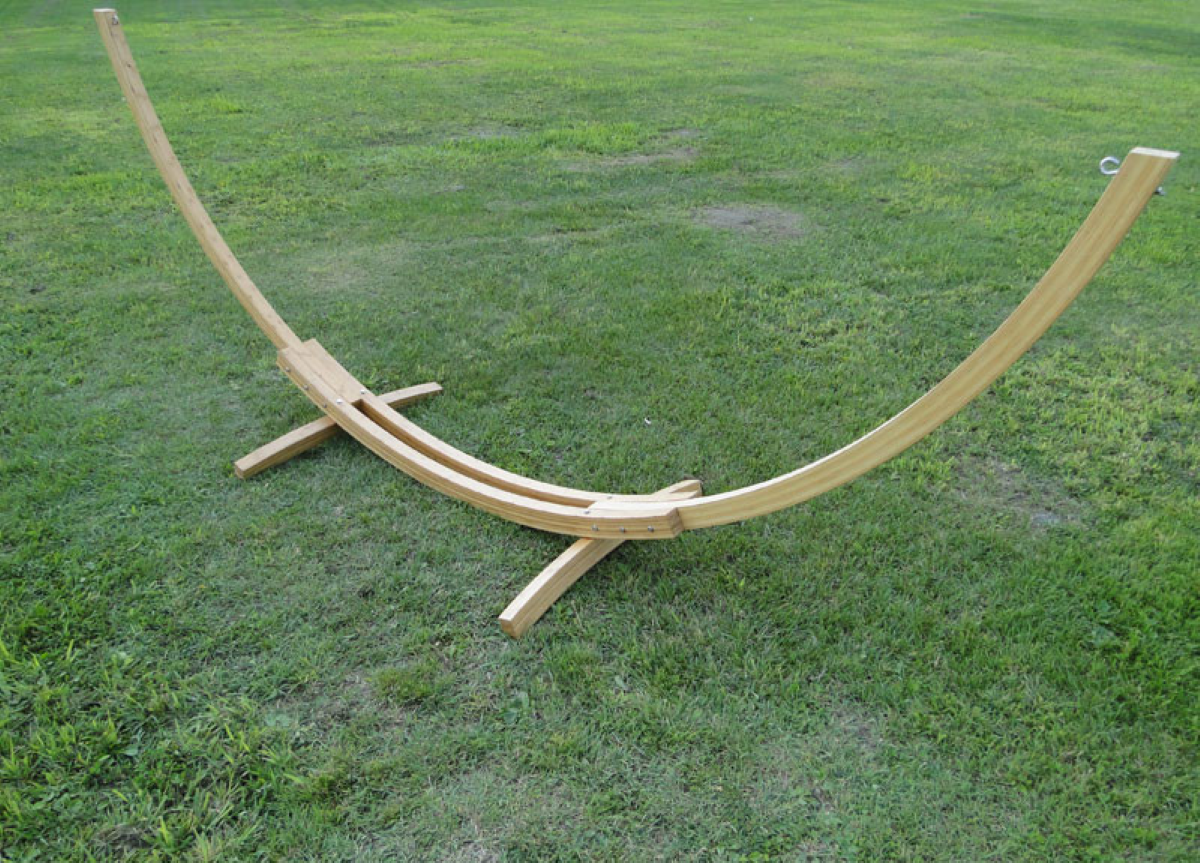 It's comfortable and easy to sleep in a hammock.
Reasons to Sleep in a Hammock
There are a lot of advantages if you sleep in a hammock. Of course, getting these benefits does not mean you have to completely replace your bed. You can simply sleep in a hammock occasionally.
You can either hang a hammock near your bed in the bedroom or install a hammock outside.
Here are a couple of benefits of sleeping in a hammock.
Help Deal with InsomniaA lot of people suffer from this condition. This can cause a huge amount of psychological and physical problems. Nonetheless, it has been proven that a hammock can possibly cure insomnia. This depends on the cause of insomnia.A hammock might be able to help if you frequently find yourself not able to get restful and deep sleep and often wake up across the night.
Swaying Helps Your BrainFor almost every individual, swaying is a predominantly soothing movement. This is the reason why kids have a tendency to fall asleep whenever you sway them. This movement affects your brain waves. It makes you fall and rest faster.This movement can even help you relax even if you are not really sleeping. Thus, it makes it possible for a person to completely unwind from stressful events.
No-Pressure RestWhen you sleep in a hammock, you will not experience any pressure. This means that there are no particular contact points between your body and the sleep surface.On the other hand, your body is forced to conform to the surface if you sleep on a mattress.Meanwhile, if you sleep in a hammock, the hammock will be the one to conform to your body. This offers the same pressure across your body instead of generating pressure in particular parts.
Enjoy Deep SleepAside from falling asleep faster, sleeping in a hammock also has a tendency to help you sleep deeper. A person sleeping in a hammock can achieve REM sleep.

Deep Sleep in a Hammock

For those who don't know, REM sleep is the most restful type of sleep. It will take some time to get into REM sleep. This is particularly true if you've got a sleep condition. Sleeping deeply can improve your memory, your focus, and lower your anxiety.

Get the Best Sleeping PositionNaturally, a hammock will move you into the best sleeping position. And you can keep that position as long as you want. With this, it can work just like a memory foam mattress.Hammocks are not going to allow you to roll to your side or stomach. These movements can hurt your back. In addition to that, your head will be a bit elevated above your body. This is the best position for restful sleep.