Regardless of your drumming skills level, anyone that's looking to become a better drummer knows just how important it is to practice. However, the noise involved with each drumming practice session might mean tighter practice schedules or even no practice at all, as making loud noises after the legal period listed in the Noise Disturbance Law/Ordinance (after 10:00 p.m. but before 6:00 a.m.) can quickly get you in trouble. That's why having a set of Senstroke Sensors is super important, as these Bluetooth-Enabled Drumming Sensors can help any drummer become better.
The Senstroke Connected Drumsticks & Foot Sensors are a unique and innovative solution that allow any passionate drummers to virtually play drums and practice their drumming skills for as long as they want, anywhere they want and at any time they choose to do so.
Becoming a professional drummer involves a lot of steps. There's obviously the basics like having a steady time/tempo, the ability to play different styles with ease, the ability to play different volumes without losing intensity at low or higher volumes, and sometimes, even having a vast knowledge of music, which can always prove to be extremely helpful (like having a little keyboard ability for example).
Furthermore, there's also practicing, obviously, which is basically one of the most important parts of becoming a better – or even a professional – drummer. That's why drummers should always try to practice as much as they can (preferably every day).
Sadly, sometimes that's just not possible, as some days you'll only have some free time at night (after university/work), which means making loud noise after the legally allowed period, which basically means no practice that day.
However, as stated before, the Senstroke Drumming Sensors are your key to becoming a better drummer, as these amazing drumstick sensors connect to your Smartphone via Bluetooth while using their proprietary Smartphone Companion App (Senstroke App), which offers a ton of cool features like recording your own drumming sessions without having to use any other equipment.
Let's take a look at the Senstroke Connected Drumming Sensors (Standard Box) and check everything this virtual drumming kit has to offer.
DESIGN & SPECS
As mentioned before, the Senstroke Sensors are the first connected solution that allows you to virtually play drums, as well as record your drumming sessions, and ultimately, improve your drumming skills, anywhere and at any time you choose to do so.
These Smart Drumming Sensors were designed to help all drummers become better and take their drumming skills to the next level, no matter if you're a beginner, intermediate, or even a professional.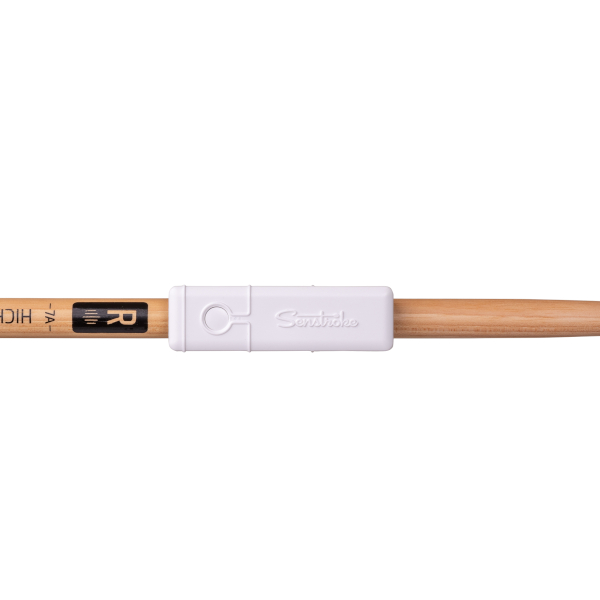 These small virtual drumming sensors are extremely useful for any drummer, which ultimately makes them the ideal solution for beginners. The Senstroke Drumsticks Sensors allow you to learn how to play drums without having to buy a complete drumming kit, which also means you end up saving your hard earned money until you feel comfortable enough with your drumming skills to actually buy your personal drumming kit.
Each Senstroke Drumstick Sensor is somewhat small, as well as super-lightweight, measuring 2.63 inches long by 0.74 inches wide by 0.94 inches tall (67 x 19 x 24 mm), and weighing a measly 0.67 oz. (19 g).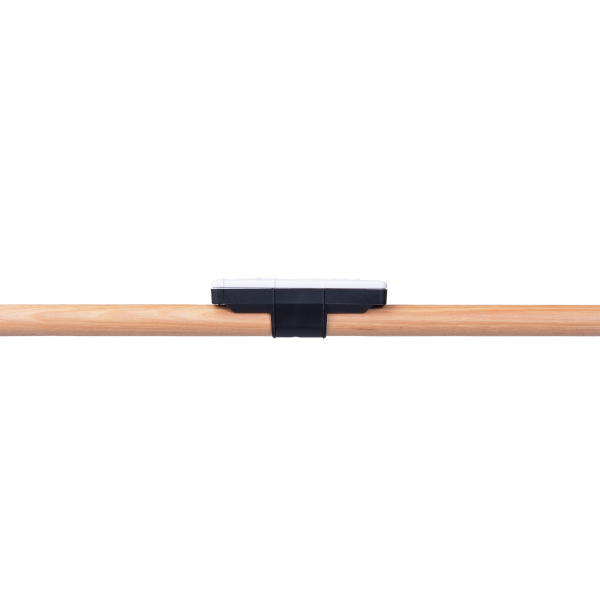 These Drumsticks Sensors are also Bluetooth-enabled, meaning they use Bluetooth technology to be connected to both your drumsticks movements as well as your Smartphone (via the Smartphone App).
All you have to do is attach the included Senstroke Drumsticks & Foot Sensors to your drumsticks and your feet, and then you're instantly able to play and practice your drumming skills on any surface.
Furthermore, this also makes them the perfect tool for experienced drummers, as the Senstroke Sensors' featured Virtual Drumming Technology offers any drummer a professional and realistic use, while also allowing professionals to record their sessions by playing on a real drum set, an electronic set, or even on an acoustic one.
BATTERY AND BATTERY LIFE
The Senstroke Connected Drumsticks Sensors can offer up to 12 hours of battery life, and should only take you around 3 full hours to get them back to a full charge.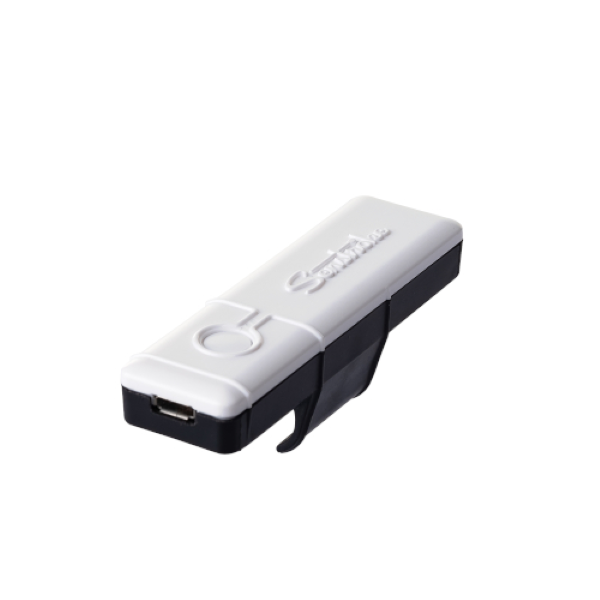 Each sensor comes equipped with a built-in USB charging port that can be used to quickly and easily recharge them back to a full charge after connected to their included USB Charging Cable.
HOW TO SETUP?
The Senstroke Connected Drumsticks Sensors are extremely easy to setup, as starting to play with the Senstroke Drumsticks Sensors is mega-fast, as well as super-easy.
All you have to do to – literally – is launch the Smartphone App, connect the included sensors to your drumsticks and configure them via the Senstroke App (discussed at the end of the article). After that you can use them play and show-off your drumming skills wherever you want.
By following the company's super quick Senstroke setup guide users can play, record or improve their drumming skills anywhere and at any time.
The guide is written in a very simple way, allowing anyone to easily understand it and follow it in less than 10 minutes.
Pairing the Senstroke Drumsticks Sensors with your drumsticks via Bluetooth is also super-fast, as the Bluetooth pairing should be almost instant.
WHAT'S IN THE BOX?
Inside each Senstroke Sensors Standard Box kit/set users will find: a total of four (x4) included Drumsticks Sensors, two (x2) included Foot Straps Attachments, one (x1) included Bass Drum Pedal Adapter, and one (x1) included USB Charging Cable (to recharge each one of the Senstroke Sensors via their built-in USB charging port).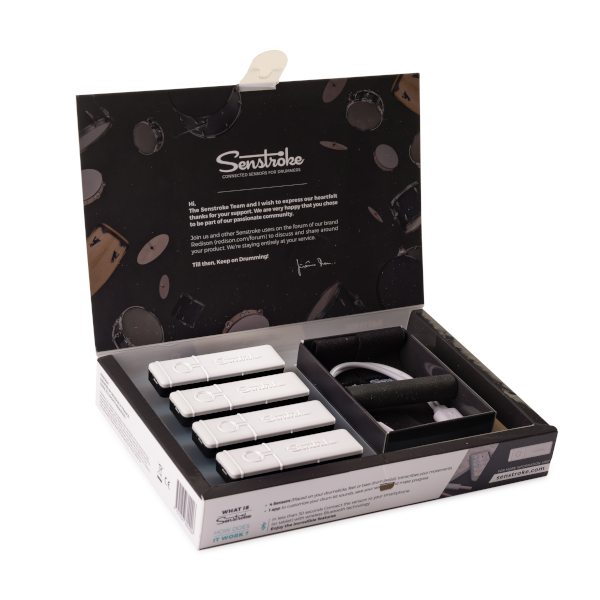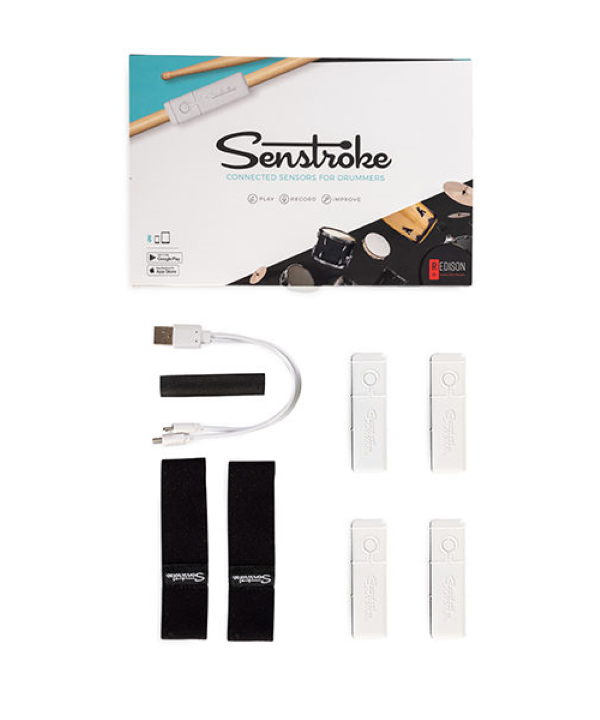 FEATURES
Play realistically
The Senstroke Connected Drumsticks Sensors were designed to capture every drumstick's rebounds and feet's vibrations, regardless of your localization and playing surface.
This ultimately means that no matter where you decide to play them, you'll always be able to experience genuine drumming sensations, regardless of deciding to play them on a table, a cushion, or even on your knees.
Record all your sessions
As a drummer, you know that recording your sessions can be complicated and expensive.
However, by using your own Senstroke Drumsticks Sensors you'll finally be able to record your drumming sessions simultaneously with MIDI files. This is all thanks to the Sensors' Smartphone Companion App (the Senstroke App), which we'll take a look at right now.
SMARTPHONE COMPANION APP – Senstroke App
The Smartphone Companion App, which is called the Senstroke App, is available for free for both iOS (IOS 10 and above) and Android devices (Android 8 and above).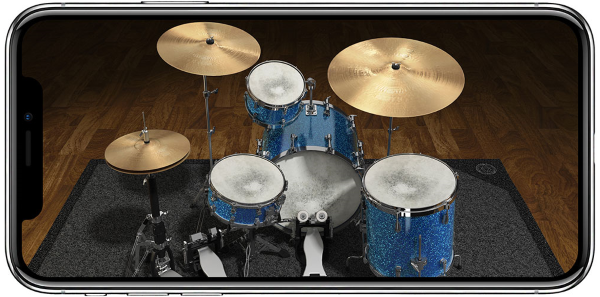 As mentioned before, the Senstroke App is used to configure the Senstroke Connected Drumsticks Sensors, and also allows users to follow and share their drumming learning progress with anyone they want.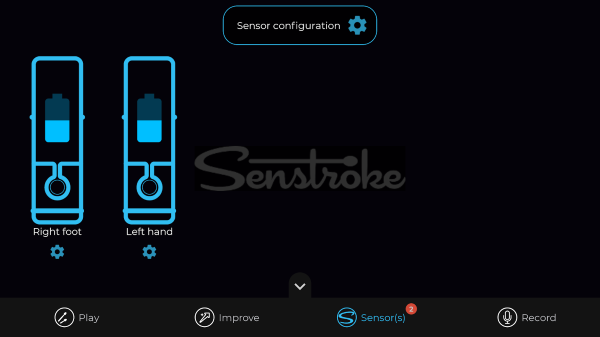 In addition to producing drum sounds, users can use a metronome, as well as customize their virtual drumming kit and the sounds that are used (both within the App), with many other features to come in the nearby future.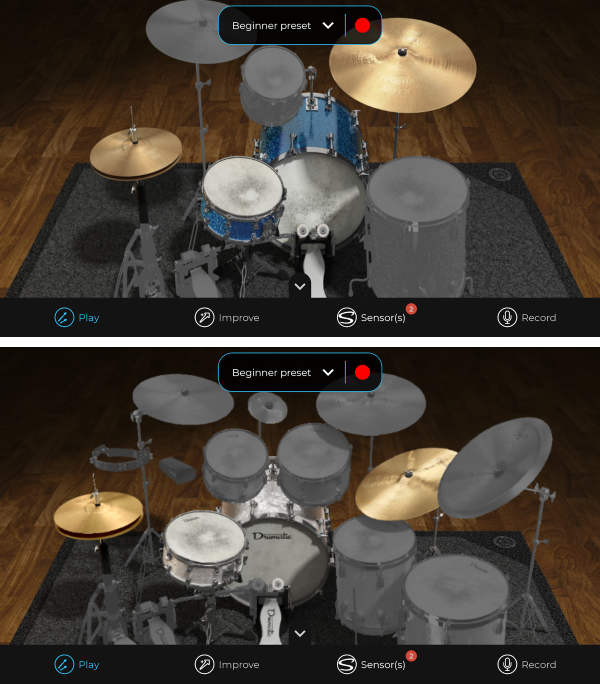 The Senstroke App accompanies you throughout your entire drumming experience, allowing you to learn more and improve your drumming skills further and further every day, ultimately working as a powerful tool that offers a better way for you to learn new drumming skills and evolve them with ease.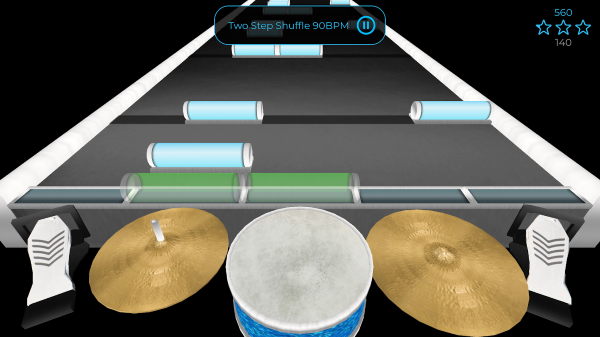 Thanks to the App's featured Learning Mode you can improve yourself and progress your drumming skills further every single day and at any moment you want.
The Senstroke Learning Mode offers all users fun and intuitive drumming lessons that can help any beginner to quickly jump to an intermediate drummer level.
FINAL THOUGHTS
The Senstroke Sensors are Bluetooth-Enabled Drumsticks Sensors that can help all drummers become better and take their drumming skills to the next level, no matter if you're a beginner, intermediate, or even a professional.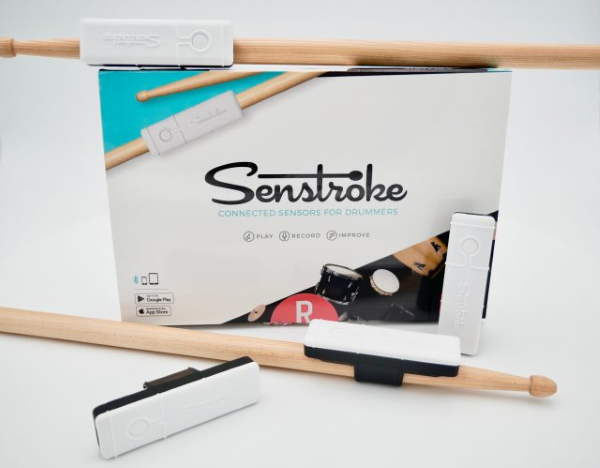 If you're interested in buying them, the Senstroke Sensors Standard Box kit/set is currently available for $260, coming with a 1-year warranty.
You can order yours right now, directly from Amazon's official shopping page (who Senstroke's officially partnered with), which you can access by clicking this link.