A new infographic by Kryptoszene.de shows us the current estimations for the mobile gaming industry over the next 4 years.
This infographic suggests that the mobile gaming industry could experience an exponential growth in the upcoming years, potentially accounting to entertain around 1.735 billion users worldwide by 2024.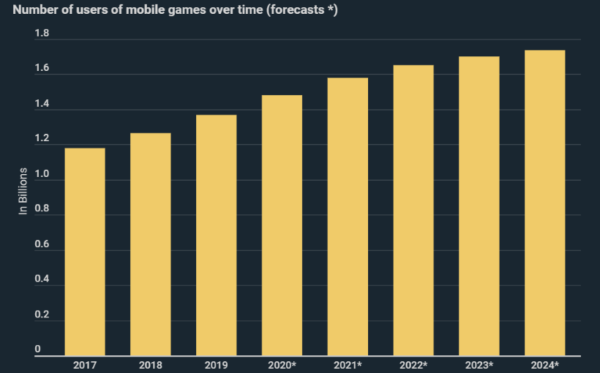 If this forecast is correct, that same exponential growth estimated for the mobile gaming industry will ultimately produce a revenue of US$56,7 billion. This is backed by a survey by "Statista", where marking experts anticipated the same substantial increase to around $56.7 billion by 2024.
Contrarily to that higher value, the infographic also shows us that back in 2017 there were only 1,37 billion mobile gamers spending around $44,2 billion on mobile applications.
While Mobile Gaming is growing at a rapid pace, having gaming developers demonstrate a tendency to rely more and more on Mobile platforms, desktop gaming is still extremely relevant for gaming companies, as 60% of developers still see a high potential in PC gaming, considering this domain very interesting.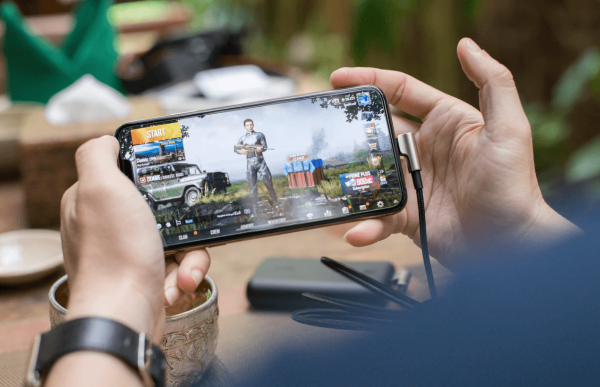 This collected data is backed by a survey conducted at the "Game Developers Conference".
In other hand, mobile devices, such as smartphones and Nintendo Switch consoles, are becoming increasingly important for those same developers. Respectively, 45% (for Smartphones) and 33% (for Nintendo Switch) of developers see great potential in these devices.
Furthermore, corporate earnings are steadily increasing, and gaming stocks suffer far less from the coronavirus than any other industries. However, despite the current crisis, the data predicts that the mobile gaming industry will still experience further growth.
The infographic also demonstrates that gaming stocks suffer far less from the coronavirus than other industries. While the Dow Jones has dropped by 21% and the German DAX by 37%, the gaming companies Nintendo and Ubisoft lost 13% and 15% in stock value.
---
In sum:
An expected increase in the number of mobile gamers – 17.2% by 2024
1,735 billion users worldwide by 2024
37% of gamers are female
Gaming Stocks are significantly less affected by the coronavirus than DAX and Dow Jones
---
"There are many indicators that the gaming industry will continue to grow", said Kryptoszene analyst Raphael Lulay. "The demand for mobile applications continues to rise – across all age groups and generations. The fact that more and more females become interested in mobile gaming can also play into the hands of game developers".
If you're interested in reading the full story with the infographic (which is interactive, mind you), as well as get access to a couple more facts and more statistics, then click the link provided ahead, which will take you to the original (and more detailed) article.