Sharing your stargazing experience through a telescope with the ones you love the most used to be a very difficult thing to do. That's because telescopes were only designed for one eye at a time. Furthermore, while observing and studying the sky is without a doubt a beautiful and breathtaking experience, it can also quickly lose its charm if you have no one else to share that experience with. That's where having a smart telescope comes into play, one like the Vaonis Stellina telescope.
The Vaonis Stellina is an App-enabled portable smart telescope that helps stargazers discover and share the universe in HD.
This CES 2017 award-winning smart telescope can quickly turn astronomy into a truly social activity, thus conquering a broader and more modern audience.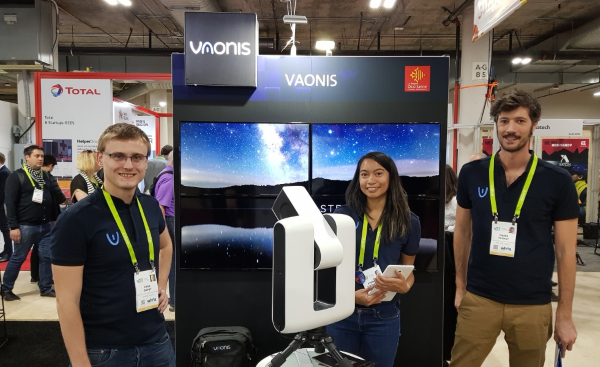 With this new generation of lightweight and App-enabled smart telescopes, sharing the view of the night sky is now much easier and just a simple button press away.
This basically means that users can now easily share their full stargazing experience, including the soft whispers of observed comets, the acidic colors of emerging nebulae, and even the silkiness of the Milky Way. The Vaonis Stellina smart telescope allows users, friends and family members to travel, picture, share and discover together the visible and the invisible of space.
Let's take a look at it and check everything this app-enabled smart telescope has to offer.
DESIGN & SPECS
First of all, let's talk about its design. While traditional/standard personal telescopes require quite the time to set up and make fine adjustments – which basically translates to wasted time that users can't spend on observing and studying the night sky – the Stellina telescope features a compact and lightweight design that alleviates the hassles of current telescopic setups.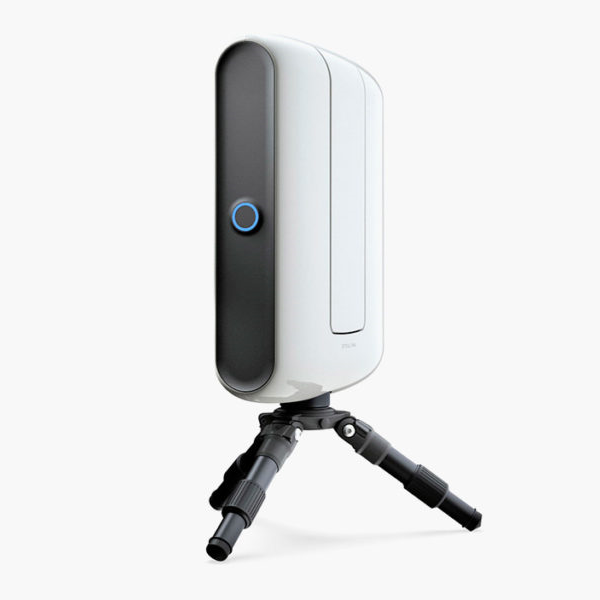 Thanks to its compact size and light weight, the Vaonis Stellina telescope removes the need for a thick user manual, while it's easy-to-use Smartphone Companion App (discussed at the end of the article) automatically handles all the fine adjustments users would normally have to make on traditional telescopes.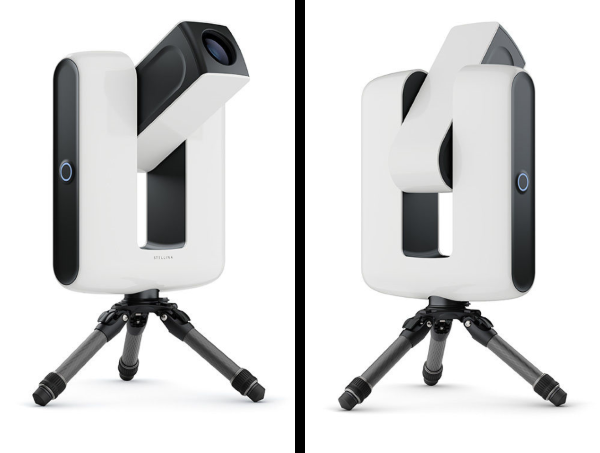 Stellina is an italian term that stands for "littlestar", and as such, the Vaonis Stellina telescope only weighs 15 pounds. Furthermore, as this telescope was designed with portability in mind, the Vaonis Stellina can also be folded into a more compact version of itself, allowing it to easily fit inside any standard backpack.
This way, users can not only spend a night at home looking far up from the comfort of their balcony or backyard, but also have their own personal portable telescope tagging along on overnight camping trips, or ultimately travelling internationally in their carry-on luggage.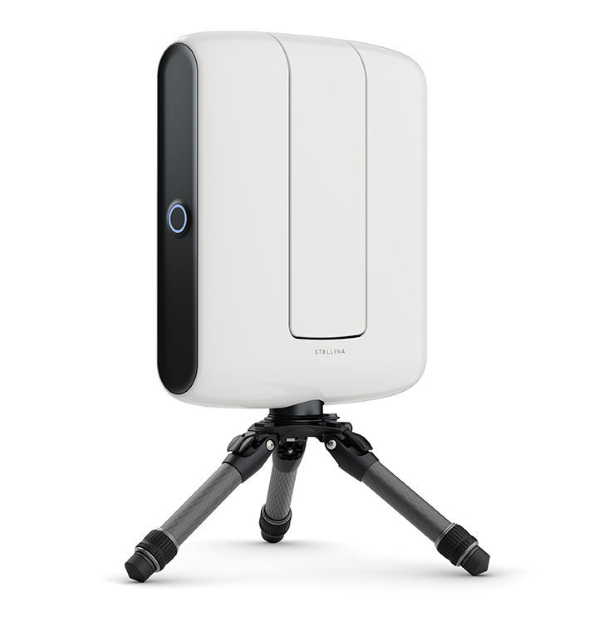 Additionally, the Vaonis Stellina telescope also comes equipped with a high-quality, made-to-measure Gitzo tripod that's made by the world's best tripod manufacturer, Gitzo. This is the same company that creates state-of-the-art camera stands by using durable materials such as lightweight, high-strength aluminum alloys.
In that same way, the Stellina's Gitzo tripod is made with 100% carbon fiber tubes that match its innovative design, offering the telescope both great stability and robustness.
Besides its compact size, the Stellina telescope ingenious optical system design was inspired by the biggest professional observatories combined with the refractor lenses used by amateurs in search of excellence.
The Vaonis Stellina telescope was designed as a refractor-reflector system with Nasmyth focus that was built around an 80mm aperture lens, ultimately making this a rare optical system that combines both compactness and performance to bring users the ultimate stargazing experience.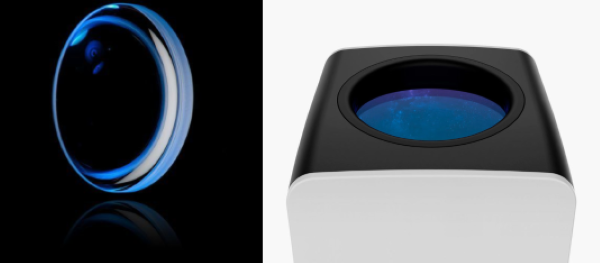 That same 80mm aperture lens features a 400mm focal length, allowing this smart telescope to capture the sky at 3096×2080 pixel resolution. This way, users are offered an easy editing and sharing method with either JPG or RAW format.
The Vaonis Stellina telescope also comes equipped with a built-in extremely high sensitive Sony back-illuminated structure CMOS image sensor with 2.4 µm unit pixel and 14 bit ADC that provides this smart telescope with all three advantages necessary for telephotography – high resolution, high sensitivity and high dynamic range.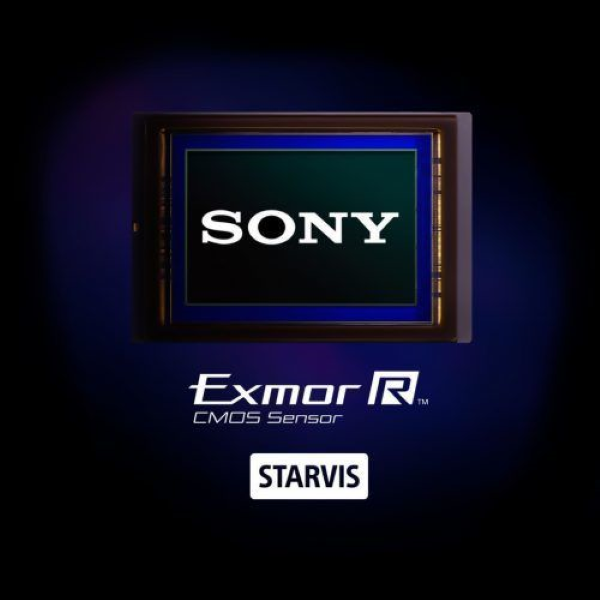 Thanks to its Sony CMOS image sensor, the Stellina can easily shoot incredibly sharp photos by simply capturing photos every few seconds, making the image sharper and sharper as you look at it.
Lastly, thanks to its 4 cores at 1.4Ghz and its embedded graphics processor, STELLINA is the world's most powerful all-in-one stargazing instrument.
The image processing algorithms used are developped by experts who worked in the largest astronomical observatories, guaranteeing its users extremely high-quality images with exceptional details.
BATTERY & BATTERY LIFE
Because Stellina is designed to travel with its users, the telescope comes with an included 10,000 mAh rechargeable battery pack that can be connected via USB Type-C to run the telescope for up to 10 hours.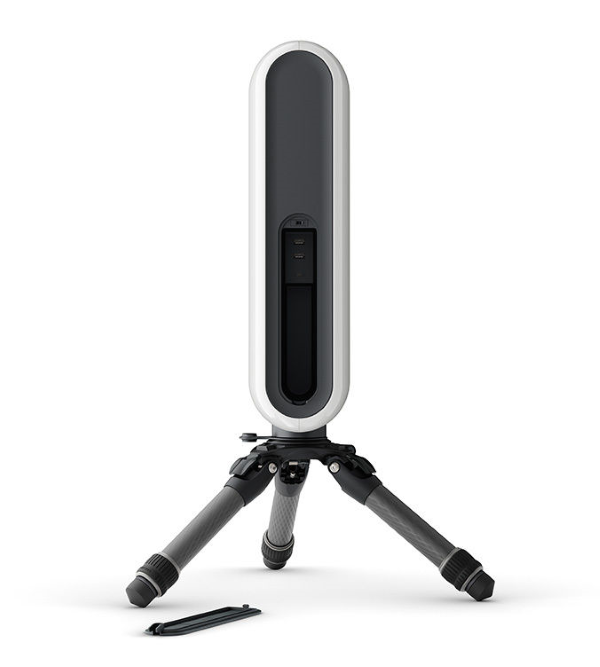 Furthermore, its battery pack can also be stored away inside a compartment on the telescope, thus keeping the battery and connection safe and protected by an IP53 certification.
HOW TO SETUP?
Setting up the Vaonis Stellina telescope is quick and simple, as this smart telescope features a setup that's photo-ready in under five minutes.
All you have to do is unpack it from your bag, power it up after connecting it to its battery, connect it via your device to its proprietary App (discussed right ahead), and you're ready to start. It's literally that simple.
WHAT'S IN THE BOX?
Inside each package users will find: their Vaonis Stellina telescope, its included Gitzo Systematic short tripod, a Bubble level plate, an included 10,000mAh portable battery and 2 USB-C cables, and its lens dust cover.
THE SMARTPHONE COMPANION APP – THE STELLINAPP
It's proprietary Smartphone Companion App is called the Stellinapp, which is available for free for both iOS and Android devices (mobile and tablet).
After the Stellinapp, users can connect it to their telescope and enter a world of wonders and infinity, the universe.
This way, users can explore hundreds of galaxies, nebulae and star clusters, capture them from their fingertips and share them right at that moment with both family members and friends, either directly from their screen or even on social media.
The App literally offers a ton of features, including a Catalogue of objects, Smart recommendations of objects to observe, Automatic adaptation to weather conditions, Auto initialization, Automatic star pointing (GoTo), Image processing adapted to each object, Preset image composition for each object, Image live stacking, and even Educational content.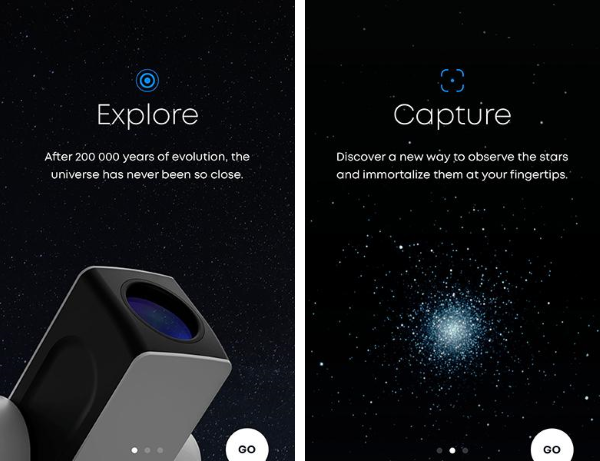 This last one also means that the Vaonis Stellina telescope can also be used by both parents and their children so that kids can learn more about the wonders of the universe.
FINAL THOUGHTS
The Vaonis Stellina telescope is an App-enabled portable smart telescope that's both lightweight and compact, and can be setup within minutes to quickly watch the entire universe in full HD.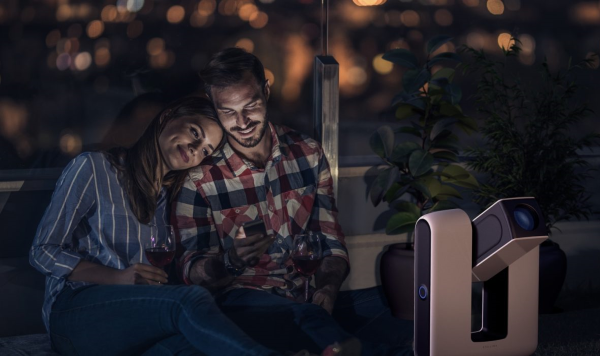 If you're interested in buying the Vaonis Stellina, each unit is currently going for $4,000. Your can order yours online, directly from Vaonis' official shopping page, which you can access via this link.