During our daily routine, many different people tell us tons of important information. Other household members can tell us about important things that need to be done like house chores for example, while our boss or college teachers pass us important information during business meetings or college lectures. The main problem is remembering every single thing those people told us during the day in intricate detail. However, that doesn't have to be an obstacle for you if you decide it's finally time to use a voice-activated recorder, one like the ATTO DIGITAL TileRec Mini Voice Activated Recorder.
The ATTO DIGITAL TileRec was designed as the world's slimmest mini voice-activated recorder, allowing users to have a pocket voice-recording gadget that they can take with them anywhere they go. Whether that's business meetings, college lectures, private or public seminars, and pretty much any other event that you can think of, the ATTO DIGITAL TileRec is a super powerful voice-recorder.
"Sound is all around us, all the time. Sometimes we ignore it, sometimes we cherish it. We spend everyday hearing and listening, it is part of our lives. Sound is influential, it can be informative, educational, conclusive, emotive, and many other things for us. The problem is people remember only 30% of what they hear."
Smartphones can actually do the "work", but they are certainly not built to work as digital voice recorders. Instead, they can simply be used as a onetime solution to record a short voice message when you actually do not own a digital voice recorder or for whenever you forgot your voice recorder at home or at work.
While the ATTO DIGITAL TileRec Mini Voice-Activated Recorder can be extremely practical to use thanks to its tiny size and subtle design, the TileRec is much more than just the slimmest mini MP3 voice recorder. This tiny voice-recorder certainly packs a punch, coming equipped with a long-lasting day-by-day rechargeable battery that can provide users with a ton of voice-recordings, while also integrating a powerful processor and memory that can offer countless hours of voice recordings storage capacity.
Let's take a detailed look at this tiny voice-activated recorder and check everything it has to offer.
DESIGN & SPECS
As mentioned before, the ATTO DIGITAL TileRec Voice-Recorder was designed as the world's slimmest mini voice-activated recorder. As such, its durable aluminum casing (which is made of 100% recycled aluminum) only measures a staggering 1.9 inches long by 1.9 inches wide by 0.2 inches tall, making it as small as a piece of a chocolate bar ( 2.48 square inch).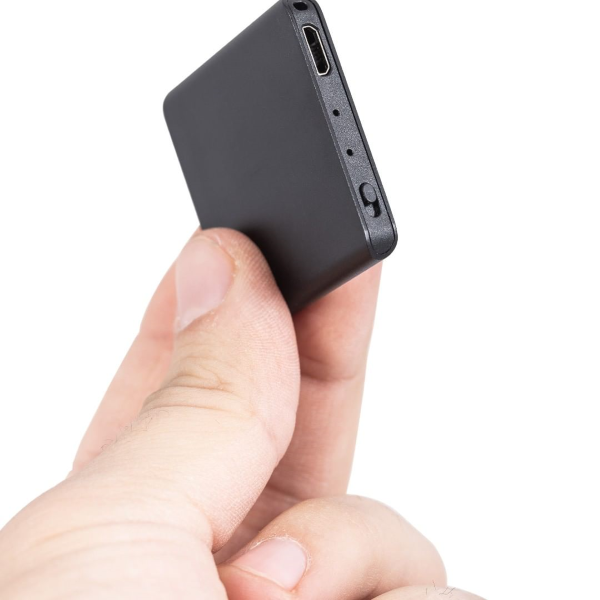 Furthermore, this super tiny voice-recorder is also extremely lightweight, weighing only a measly 0.5 oz, which is the exact same weight as a US penny (0.5 oz). This basically means that nothing else on the market comes close to the discreet portability offered by TileRec.
Its recycled aluminum case is also extremely durable, offering its users an impact resistant voice-recording solution that's practically indestructible.
"You can drop it, step on it, even run the car over and then resume recording."
The TileRec features a super-sleek design that allows it to easily blend in a mega discreet way with your everyday clothing setup. This means that users can hold it comfortable in their hands during conversations, as well as easily carry it inside their backpacks, man-purse, lady-purse, most types of wallets, or ultimately in their jacket's pocket, shirt's pocket, or pants'/skirt's pocket.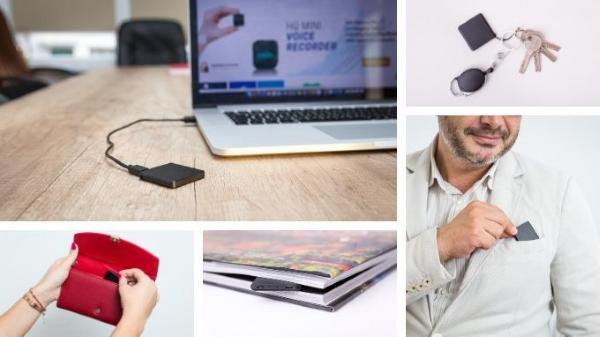 You'd be surprised of how small it actually is. The ATTO DIGITAL TileRec Voice-Recorder is so small that you can easily hide it within the pages of a book.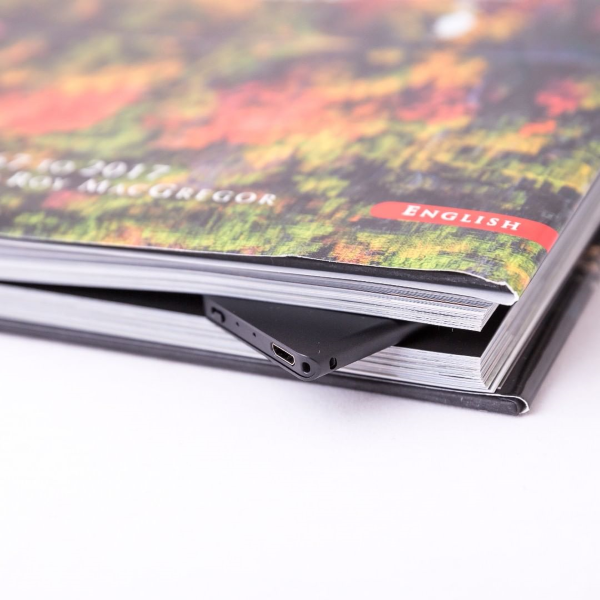 INTERNALS AND SOUND QUALITY
Additionally, the TileRec Voice-Recorder also comes equipped with a powerful processor and an 8Gb Internal Memory that can provide users with up to 145 hours of recording time.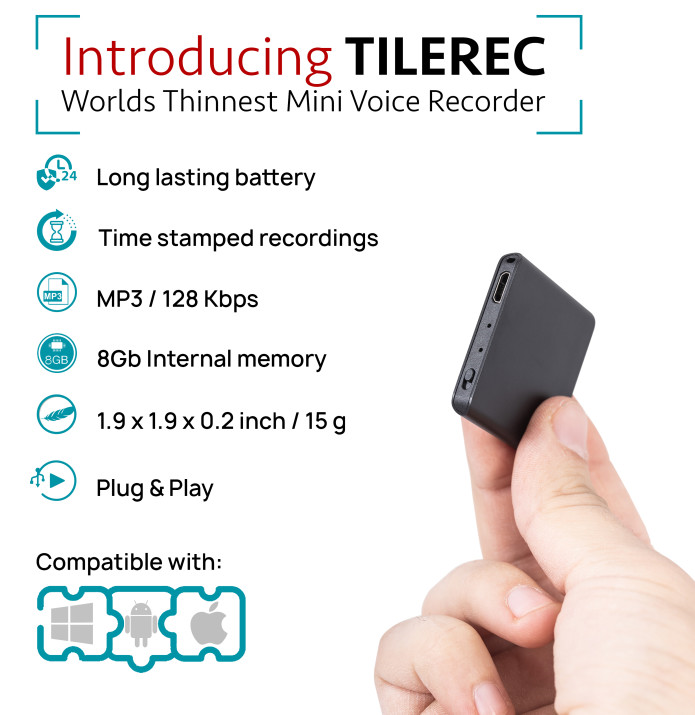 Furthermore, it also comes equipped with a built-in Dynamic Microphone that can provide users with high precision recordings in MP3 format while using a 128-kbps bit rate.
By using the Surround Recording Mode, users can record around them in a full 360 degrees radius, all within the maximum of a 15 feet range. Whether your recording is made during a meeting, lecture or a simple discussion, all sounds are easily captured with HQ clarity.
If you want to know just how clear the TileRec's voice recordings really are, then check out this Soundcloud audio sample recording, which was made with the TileRec.
BATTERY & BATTERY POWER
The TileRec also comes equipped with a built-in long-lasting Lithium Ion 3.7 V Battery (240 mAh) that can offer up to 24 hours of battery life (recording time) on a full charge.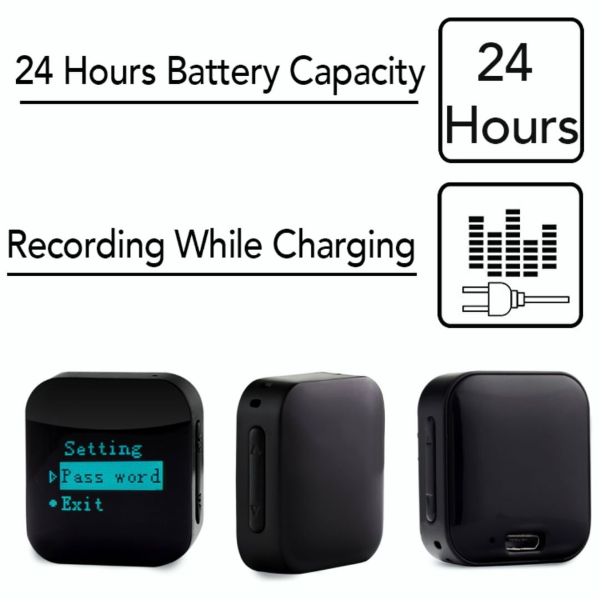 This basically means that the TileRec was designed to be used during the entire day, on a day-by-day scenario.
But that also means that if you would use it for 24 hours in a row, then you would have no time to recharge its battery right…? Wrong, because the TileRec only needs 1.5 hours of recharging time to get its battery back to a full charge (DC IN 5 V 500mA).
While its built-in Lithium Ion battery is re-chargeable for more than 1000 charging cycles, the best part about it is that users can even record their conversations while their TileRec is still charging.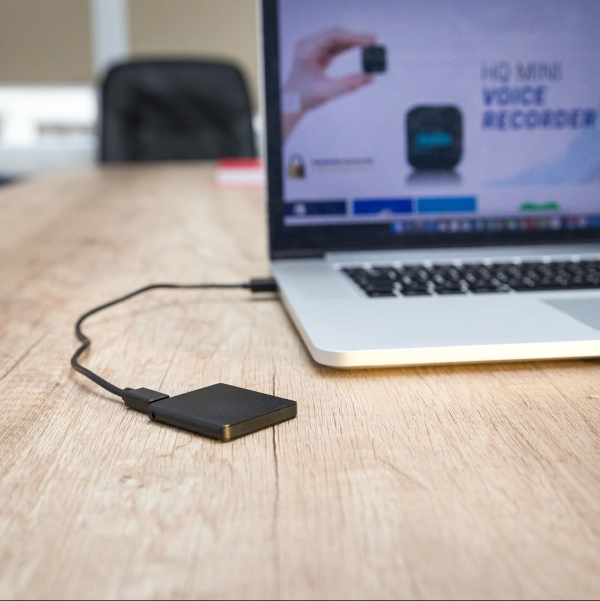 This way, its recharging time can happen when connected to a computer, which will ultimately allow the device to be up and running for more than 24 hours (assuming you never remove it from its charging station – your laptop/desktop).
COMPATIBILITY
The TileRec also features a wide compatibility with many devices, allowing users to easily connect it to all of their personal devices, including Windows OS, Android OS, or even Mac OS.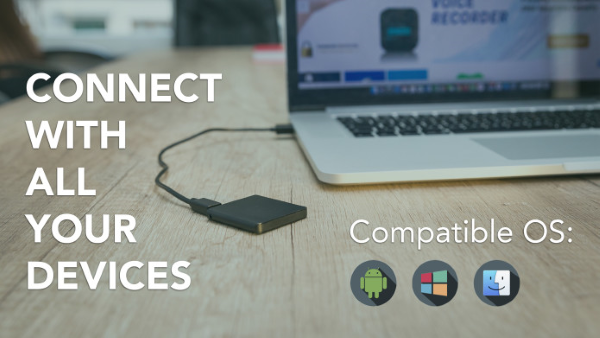 HOW TO USE?
The ATTO DIGITAL TileRec is designed to record your daily meetings, activities, or any ideas that you might come up with during the day, all in a non-intrusive way.
This device is incredibly easy to use, working as a simple Plug-&-Play voice-recording solution that can be used in countless of scenarios, including business meetings, college lectures, public or private seminars, learning foreign languages, speech improvement and more.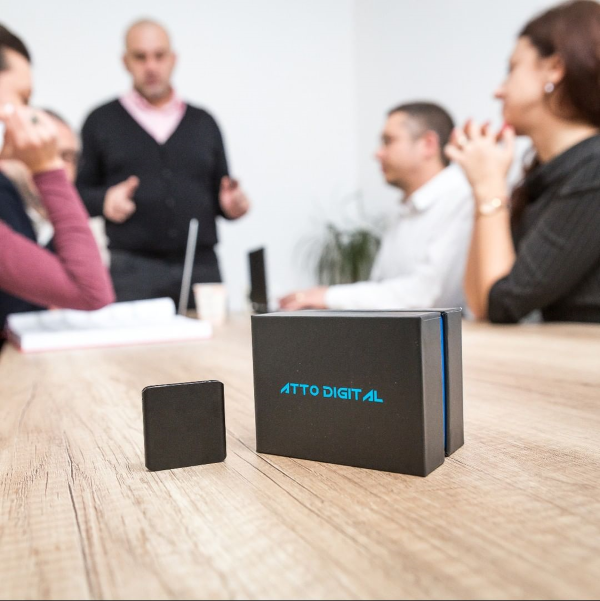 With it, users can leap straight into the digital era to immediately stop wasting time and paper when trying to keep track of all the information their given throughout each day.
All you have to do is slide the TileRec's single button and you can start recording any of your daily conversations, business meetings, or college lectures.
After that, whenever you want to review one of your audio recordings, simply use the included USB cord to connect your TileRec to any computer and then just select any of your recorded audio files that you are looking to playback. It is really that simple.
Additionally, the TileRec can also be used as 24h Home Surveillance Audio Recording solution that allows users to keep track of any family members that need extra assistance and constant surveillance like toddlers, non-verbal children or adults, or even elders with degenerative diseases.
As such, it can be used as a discreet solution that can help you keep track of your family members' progress so that you can take care of them while you are away from home.
WHAT'S IN THE BOX?
Inside each package, users will find: their TileRec Voice-Recorder, an included USB-C cable (used to recharge its battery), a Lanyard (to attach it to anything you want to like key-chain or wallet), and an included User's Manual in 5 different Languages (EN, DE, SP, IT, FR).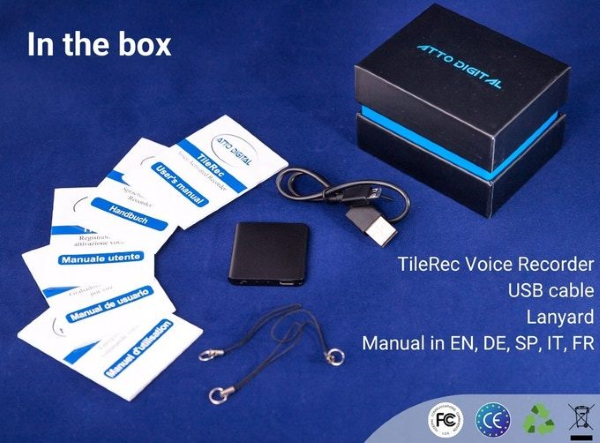 EXTRA FEATURES
Voice-Activated Mode & Continuous Mode
While can choose to set their TileRec to record continuously by enabling its Continuous Mode, this tiny voice recorder also features a Voice-Activated Mode.
Both modes can record for up to 24 hours of battery life, and can easily capture sounds in a 15 feet range within 360 degrees.
FINAL THOUGHTS
The ATTO DIGITAL TileRec is a tiny and practical voice-activated recorder that features a subtle design, a long-lasting 24h battery, and a powerful processor and memory that can record up to 145 hours of audio in MP3 format/128-kbps bit rate.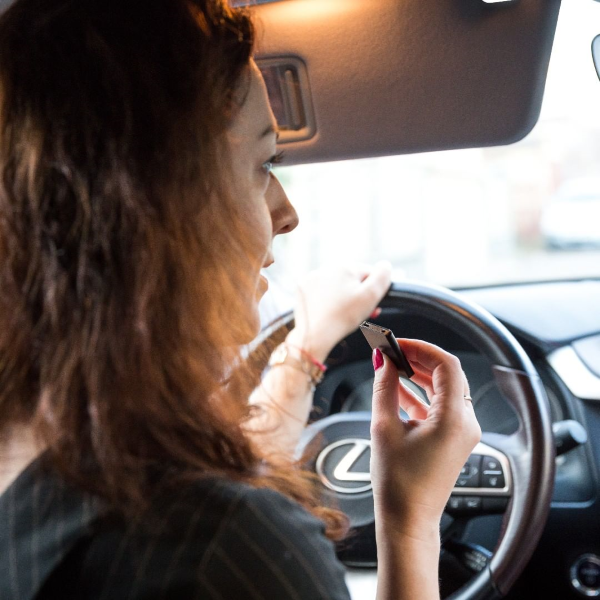 If you're interested in getting your own TileRec, all you have to do is to support ATTO DIGITAL's Indiegogo Crowdfunding Campaign with a minimum pledge of $45.
Doing so will allow you to save the Earth some paper while also helping out to protect the environment.
"Americans use 85,000,000 tons of paper a year; about 680 pounds per person. The average household throws away 13,000 separate pieces of paper each year. Using TileRec for your daily notes and meetings saves time, effort and also 1 tree/ person/ year from becoming paper. All this while increasing productivity, saving time and keeping all your information organized with time and date stamp!"
You can access and participate on ATTO DIGITAL's Indiegogo Crowdfunding right now via this link here.
Also Read: Amazon Grocery Service Wait-Listing Customers Amid COVID-19