While the COVID-19 worldwide pandemic has almost brought the world to a full stop, both bigger companies and smaller businesses were forced to either stop operating (mostly the case for small and personal/family businesses) or ultimately find new ways of keeping up with their business strategies directly from home, all while obviously respecting the mandatory curfew demanded by governments from many different countries around the globe. At the same – and following the same "keep the business running" logic – the State Government of New York has recently decided to adjust its laws to the new reality that's directly associated with the COVID-19 pandemic. With its most recent law change, it also decided to temporarily include some of its most time-honored traditions, like weddings for example. As such, the NY State Government recently allowed clerks to perform weddings by video conference.
The temporary Executive Order was made official during April 18th, 2020.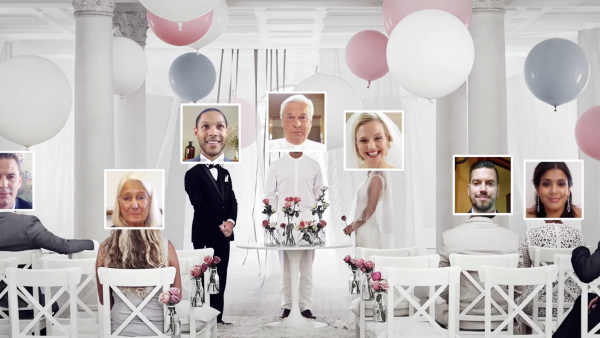 It was none other than Governor Andrew Cuomo himself (New York's 56th governor since 2011 and previous Attorney General of New York from 2007 to 2010) that declared via a Twitter post that the State Government of New York would be implementing an immediate Executive Order that would not only allow NYC's state residents to get their marriage licenses remotely, but also allow clerks to perform wedding ceremonies via video conferences.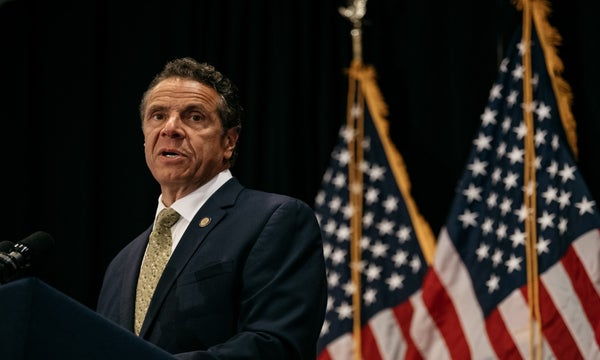 Thanks to Governor Cuomo's new temporary marriage law, NYC residents can now get officially united in marriage with their partner by any officiator that knows their way around Skype or Zoom.
While remote weddings aren't really a novelty/original concept anymore, this most recent move made by the N.Y. State Government could prove to be very important in the nearby future, as no one really knows how much longer the mandatory curfew demanded by most governments worldwide will really last.
It's important to note that the NYC State Government had initially declared travel restrictions and mandatory shutdowns early in the beginning of the COVID-19 pandemic spread, which ultimately caused a wave of event cancellations, and that also ended up including weddings.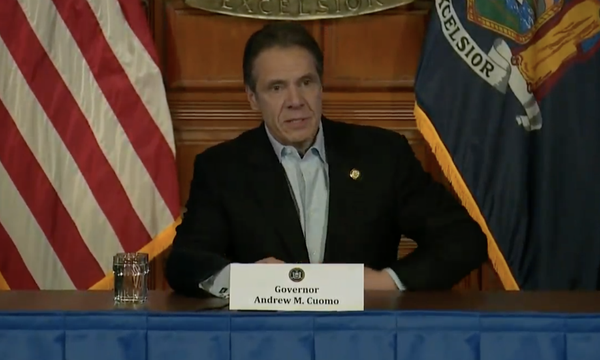 While the city remained – and still remains – under a strict stay-at-home order, recent statistics collected by The Hill suggest that the New York City Marriage Bureau has been closed – amid other citywide shutdowns – since March 20.
This obviously ended up leaving several couples in one of the US' most populous cities without many options to make a marriage official.
Furthermore, according to the New York Daily News, the City Clerk's Office performed exactly 406 wedding ceremonies at its Manhattan location, as well as another 878 ceremonies citywide, all conducted and made official during the last week before the official shutdown was declared by NYC's State Government.
These numbers ultimately account for more marriage ceremonies than that same exact week just one year ago (2019).
Lastly, while there are signs that the COVID-19 pandemic is turning a corner, which can potentially mean that we might possibly and finally be reaching the end of our mandatory lockdowns, nothing is still certain.
As such, and depending on what the CDC, the WHO (World Health Organization) and many other global health entities decide, it could still be a very long time before it's safe for partners to officially declare their "I dos" in a packed wedding event hosted in a nice marriage location.
That worldwide decision will be mostly made by the CDC and the WHO, and will likely be based on the most recent health researches that aim to study the COVID-19's disease symptoms and treatments.
However, one thing is definitely certain. Technology can have, without a doubt, a crucial role that helps to keep romance alive.
If you're living in the NYC area and want to stay informed about everything that's been recently decided by the New York State Government, then watch the video embedded below (original source – NBC NEWS), which covers Governor Cuomo's most recent Coronavirus Briefing.