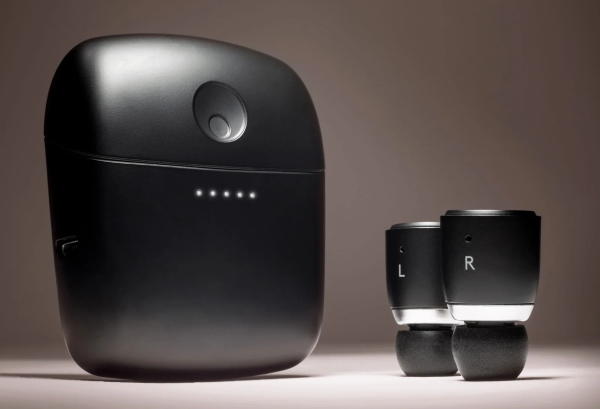 For any music lovers that spend a lot of their time on-the-go, having a wireless state-of-the-art, high-quality and lightweight audio solution is important. Spending most of your time on-the-go is already stressful as it is, even more when having to carry around your most needed daily essentials. As such, music lovers that spend most of their time moving back and forth within their daily commute should always aim to get the best lightweight audio solution that they can find. That's where the Cambridge Audio Melomania 1 Earbuds truly shines.
These are some of the best next-generation True Wireless Earphones made by British manufacturer of high-end audio equipment, Cambridge Audio.
Not only are the Cambridge Audio Melomania 1 supremely good earbuds when compared to most other earbuds out there, but this truly exceptional pair of true wireless earbuds also features Cambridge Audio's award-winning British Audio Engineering, showcasing the company's 50 years of great audio quality.
As such, the Melomania 1 Earbuds do exactly what you'd expect. They deliver a stunning audio quality with advanced technology that's not commonly found in in lightweight earbuds such as these.
That's mainly because most other lightweight earbuds available on the market use cheaper materials to make them exactly that, as light as possible, which then ends up deviating from the main goal that a pair of earbuds should focus on, which is audio quality.
However, unlike most cheaper lightweight earbuds options out there, the Melomania 1 Earbuds are designed to deliver a superior audio performance that's packed in a lightweight and comfortable to wear design, all that coming combined with an unrealistically long time of battery life.
Ultimately, these earbuds deliver one of the most detailed sound performances you'll ever be able to get from a pair of lightweight earphones at this price point; if not the best, to be completely honest.
Let's take a more detailed look at the Melomania 1 Earbuds and check everything they have to offer.
DESIGN & SPECS
These earbuds are actually super small, measuring just 1.06 inches long by 0.59 inches wide (27 x 15mm). Furthermore, as these were designed as extremely lightweight earbuds, the Cambridge Audio Melomania 1 Earbuds weigh just a measly 0.16 oz. (4.6 g).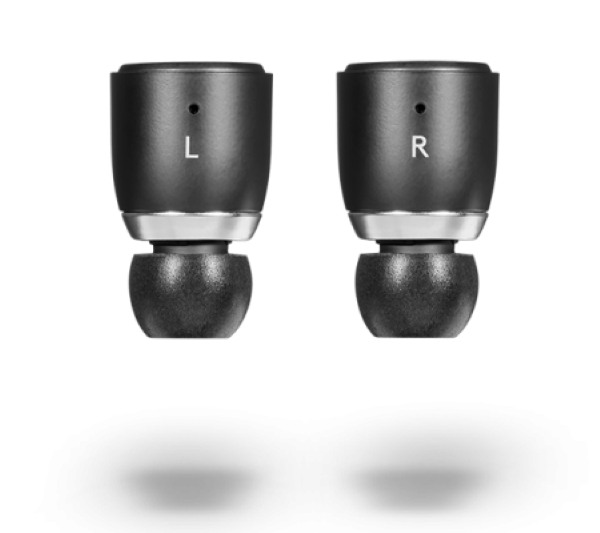 This makes them great for a more active daily life style, as well as perfect for music lovers that spend a lot (or most) of their time on-the-go.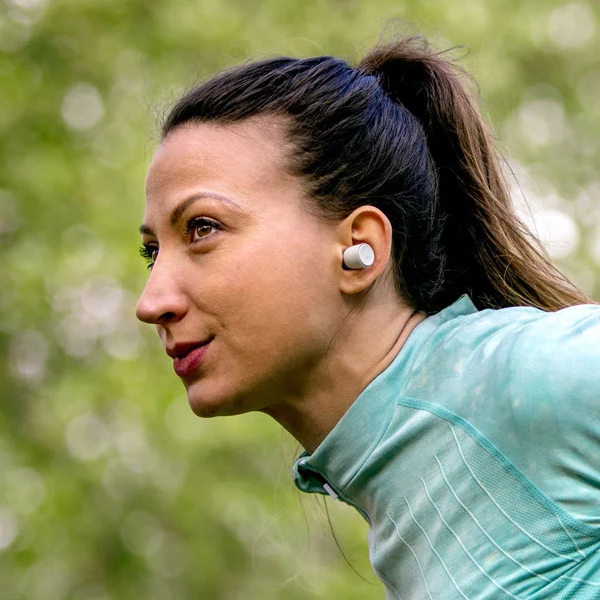 Their included Charging/Carrying Case measures 2.32 inches long by 0.86 inches wide/thick by 1.96 inches tall (59 x 22 x 50 mm), weighing 1.30 oz. (37 g) when empty and 1.62 oz. (46.2 g) when carrying the earbuds inside it.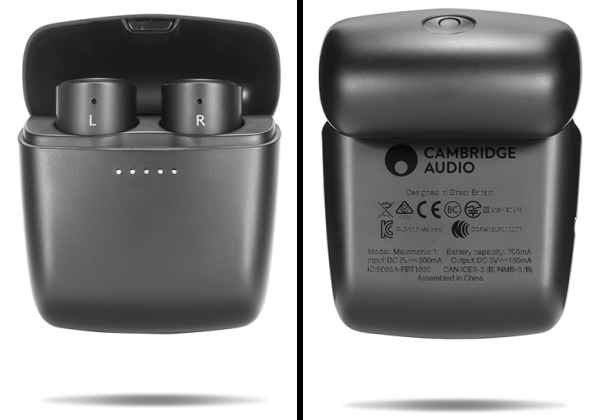 Both the earbuds and their included Charging/Carrying Case also feature a splash-proof and sweat-proof IPX Rating, meaning they're rated IPX5 Water Resistant, which ultimately makes the earbuds and their case Water Spray/Splay Resistant. While you can wear them under heavy rain, they're still great for the gym or to wear while running under weak rain conditions.
The earbuds also feature a Triple-core Processor Architecture, integrating both a Dual-core 32-bit processor application subsystem and a Qualcomm QCC3026 Single-core 120Mhz Kalimba DSP audio subsystem.
The earbuds work at an Operating Temperature that can go between 32°F – 104°F (0°C to +40°C) and a Non-condensing Operating Relative Humidity that can go between 10 to 80% humidity.
AUDIO QUALITY & AUDIO INTERNALS
Each of these Hi-Fi earbuds comes equipped with a high-quality audio diaphragm that delivers a powerful and punchy bass, and that also integrates a 5.8mm Graphene Enhanced Audio Driver.
As graphene is known to be an incredibly lightweight, flexible and strong material, it offers each of the earbuds' audio diaphragm high conductivity and great flexibility.
This basically means that while these earbuds are lightweight, their 5.8mm Graphene-enhanced Diaphragms still allows them to offer an unbelievable strength-to-weight ratio by generating a dynamic and responsive audio performance.
This way, the Cambridge Audio Melomania 1 Earbuds can ultimately provide its users with a high-fidelity audio quality.
By using these earbuds you can get the ultimate listening experience and enjoy a crisp, 100% accurate treble (highs) with incredible clarity, super well captured mids that allow voices/vocals to be heard without any issues and reproduced in crystal-clear quality, and a super deep bass that will leave you super proud after purchasing this pair of earbuds.
These earbuds feature an audio Frequency Response of 20Hz – 20kHz and a Total Harmonic Distortion of <0.04% @1kHz 1mW.
Not only that, but the Melomania 1 Earbuds come equipped with a built-in MEMS Microphone that can be used for any of your voice/phone calls.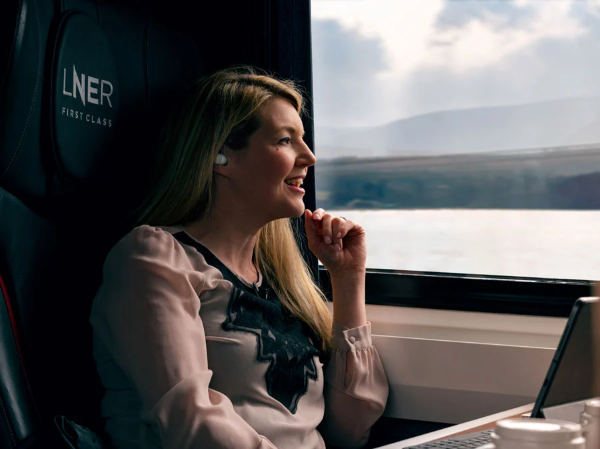 Thanks to the microphone's featured cVc Noise Cancellation technology your family, friends and co-workers won't have any problem listening to you during any phone calls, all while the microphone easily handles and greatly reduces any background noises around you.
The earbuds' built-in microphone also features a Microphone Sensitivity of 96dB SPL at 1kHz and a Frequency Response of 100 Hz to 8 kHz, which means that a great voice quality of your voice during all of your audio calls is also ensured.
Lastly, the earbuds support multiple audio profiles, including A2DP, AVRCP, HSP, HFP.
CONNECTIVITY
The Melomania 1 Earbuds also feature the very latest Bluetooth 5.0 technology (Bluetooth 5.0, Class 2), which ensures that you always get a superior connection with no drops in their transmission signal whatsoever.
Thanks to their class-leading Bluetooth 5.0 connectivity, the earbuds feature a maximum signal latency of just 70 mS, support a wireless connectivity that can go up to 98.42 ft. (30 m), and can also ensure that users always get an improved battery efficiency.
These earbuds support the three (x3) main Bluetooth codecs that can be commonly found in most wireless earbuds that work with Bluetooth 5.0, and those are aptX™, AAC, SBC.
These are the default codecs for all stereo Bluetooth headphones that feature advanced Audio Distribution Profile (A2DP), which means that the Melomania 1 Earbuds are more than capable of working at bit rates up to 328 kbps with a sampling rate of 44.1kHz.
QUICK-TOUCH INTERFACE
The Melomania 1 Earbuds also feature a Quick-Touch Interface, meaning that they support quick-touch and easy-to-use tap/hold controls.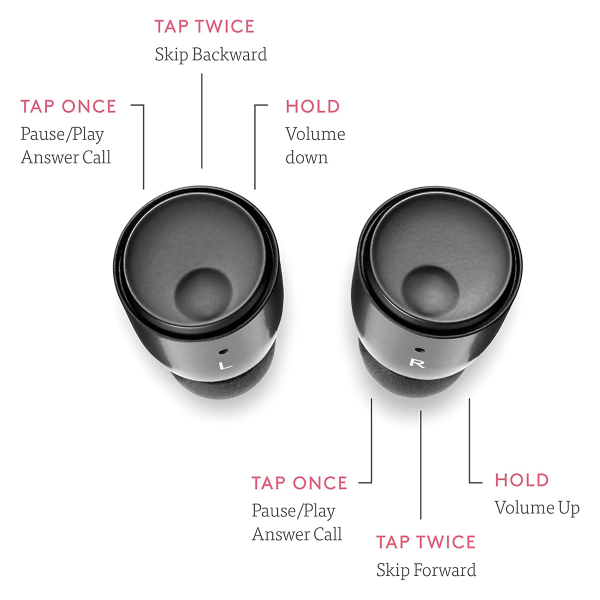 Holding the Left-Earbud will allow you to get their Volume Down while holding the Right-Earbud will let you get their Volume Up.
Tapping either of the earbuds (both Left- and Right-side earbuds) once allows users to Pause/Play their current soundtrack as well as to Answer a Phone Call.
Tapping the Left-Earbud twice will allow you to Skip Backwards to the previous soundtrack, while contrarily to that, tapping the Right-Earbud twice will allow you to Skip Forward to the next soundtrack.
BATTERY & BATTERY LIFE
The Melomania 1 Earbuds feature a total of 9 hours of battery life (playtime) (with Continuous A2DP Playback) per full charge.
Their included Charging/Carrying Case can offer its users an additional four (x4) earbud charges, which means that it will offer another 36 hours (4 x 9) of battery life (playtime).
That ultimately accounts for a total of 45 hours of battery life – 9 hours from the earbuds' first full charge plus another 36 hours from the charging case.
Recharging the earbuds is also quick and simple, as all you have to do is place the earbuds inside their Carrying/Charging Case. After that just connect the included Micro-USB Charging Cable to the charging case's Micro-USB Charging Port (found at the left side of the charging case) and the case will then start recharging, as well as its earbuds whenever they're stored inside it.
The charging case also features a row of five LEDS on its front, and whenever users flip open the lid, its LEDs will switch On to reveal how much juice the charging case has left. Each LED corresponds to 20% of the case's total battery level.
The charging case can only be connected to power supplies of 5V, 500 mA or greater.
Recharging the earbuds' charging case back to its full charge of 36 hours of playtime will only take you 90 minutes, while recharging the earbuds back to their full charge that provides up to 9 hours of battery life only takes you 60 minutes.
These earbuds also support Quick Charging, and as such, a quick 15-minute charge can provide users with around 2 hours of battery life for the earbuds.
Whenever the earbuds are fully charged, that same full charge of 9 hours of battery life can last around 1 year of standby time, meaning 1 year without touching the earbuds after fully charging them.
WHAT'S IN THE BOX?
Inside each package, users will find: their pair of Cambridge Audio Melomania 1 Earbuds, three (x3) included pair of Silicone Ear-Tips (a set of 2 Small Ear-Tips, a set of 2 Medium Ear-Tips that already come attached to the earbuds, and a set of 2 Large Ear-Tips, one included pair of 2 Memory Foam Medium Ear-Tips, the earbuds' included Charging Case and a Micro-USB Charging Cable (12.20″ / 31 cm), the earbuds' User Manual (EN, FR, DE, IT, SE, Chinese Simplified, Chinese Traditional, JP, KR); a small informational sheet with Great Fit Earbud Fitting Instructions, and included Safety Guide, a Feedback/Comment booklet, some additional Cambridge Audio Stickers and a Brand Booklet.
NOTABLE FEATURES
Super Accessible Voice Controls
Another great thing about the Cambridge Audio Melomania 1 Earbuds is that these also offer support to Voice Assistants, including both Google Assistant (on Android Smartphones) and Siri (on iOS).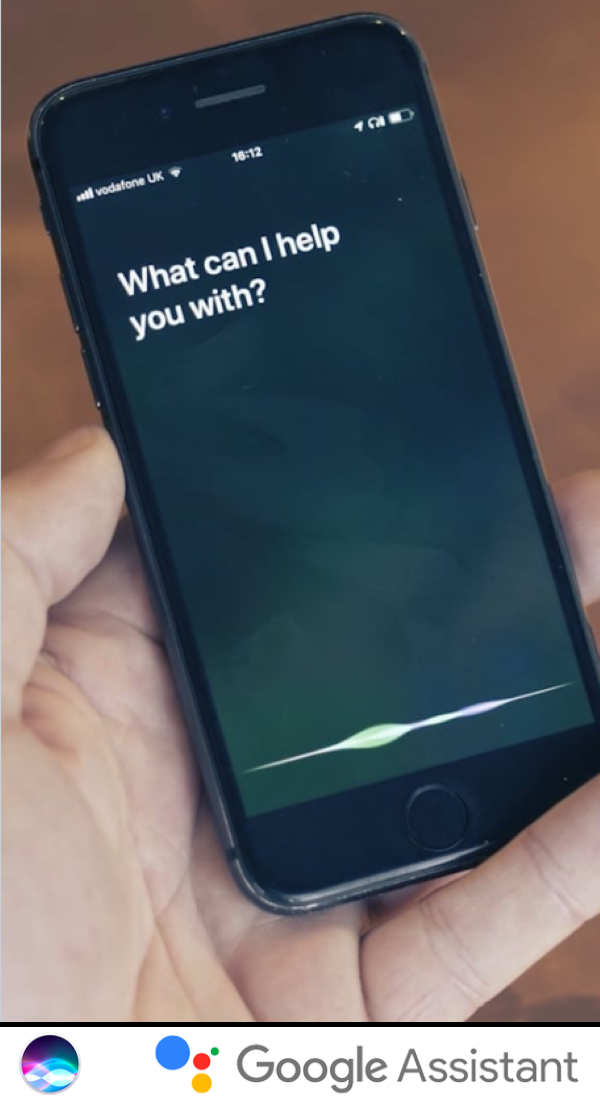 This allows users to conveniently use their favorite Voice Assistant via simple, accessible, and easy to announce Voice Controls/Voice Commands to ultimately get a better quality of life and a more comfortable lifestyle.
FINAL THOUGHTS
The Cambridge Audio Melomania 1 Earbuds are super lightweight, rated sweatproof, feature an amazing Hi-Fi sound quality via Bluetooth 5.0 as well as Quick-Touch Controls, offer up to 45 hours of battery life with their Carrying/Charging Case and even support Google Assitant and Siri.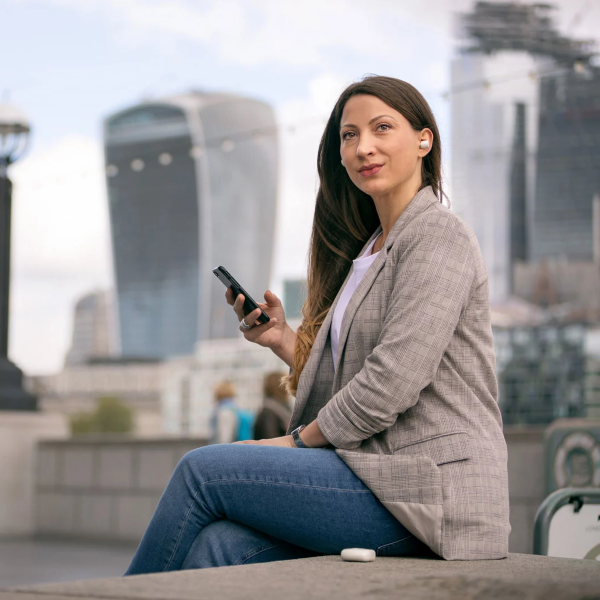 These earbuds are currently available in two (x2) different color models: Black (Full Black) and Stone (Full White).
Both color models come with a Matte UV lacquer finish layer that contains anti-UV agents, giving the earbuds a thin protective film layer that attenuates the brightness of colors while also giving them some extra resistance to the harmful effects of light and "soft-touch" scratches.
This way, this protective lacquer finish layer ultimately gives each pair of Melomania 1 Earbuds some extra durability while also ensuring they get a longer lifespan.
If you're interested in getting them, these come at a super accessible price when considering everything they have to offer. Each pair is currently going for around $130. You can get them from many different retailers, which you can check at Cambridge Audio's official corresponding shopping page.