After last year's success from Xiaomi's sub-smartphone brand and spinoff company Poco, which now works a completely standalone company, the Poco team decided to simply outdo its smartphone competitors again during 2020. As such, Poco just very recently announced its brand-new Poco F2 Pro Smartphone, which simply looks to one of the top budget (if not the best) Smartphone releases of 2020.
One of the best things about the Poco F2 Pro Smartphone, is that just like many other top smartphones released during this year (like the Samsung Galaxy S20 Plus), the Poco F2 Pro also comes equipped with the Qualcomm Snapdragon 865 chipset, making it an extremely powerful Smartphone, but contrarily to its competitors, it is available at a much cheaper price tag, making this a high-end, yet super affordable Smartphone.
This basically means that Poco is focused on pushing the performance of its brand-new and recently released Poco F2 Pro phone as a reason to buy, just like the company has done in the past with its first model, the Poco F1.
During the last year, Xiaomi was able to outdo Shenzhen-based start-up smartphone manufacturer OnePlus (founded in December 2013) with its very first and super powerful Poco Smartphone, the Poco F1 Smartphone (originally released on Aug 29, 2018).
Not only did the Poco F1 Smartphone quickly become extremely popular, but it also came equipped with a Snapdragon 845 processor, and all that was attainable for just a mere $300. After that, Xiaomi's Global Vice President Manu Kumar Jain (who's also the Managing Director for Xiaomi India) was one of Xiaomi's few representatives that announced on Twitter that the Chinese company would be spinning its Poco Smartphone sub-brand off into a whole new company.
Back in 2018, Poco had made a splash with its original Poco F1, which not only grabbed both the media's headlines and fans' hearts with its excellent blend of performance and low cost, but also resulted in the Poco F1 selling extremely well, bringing the fledgling and still emerging company a whopping 1.64 million, and that only raised fans' hopes for the sequel.
Well, we're here now, and it seems like Poco is far from done, as it seems like the company has decided that it still isn't time to back-off and stop competing in the Smartphone market.
Continuing to make its own market strategy with high-end smartphones that come available at a super affordable price, the Poco F2 Pro Smartphone simply promises to deliver.
Let's have a more detailed look at it and check everything that Poco's brand-new Smartphone has to offer.
DESIGN & SPECS
For the Poco F2 Pro's design, this Smartphone kind of reminds you of the OnePlus 7T. The Poco F2 Pro Smartphone's body is mainly composed of metal and Gorilla Glass 5.
At its front we can find a 6.67-inch AMOLED screen without any notch or hole-punch camera. This high-end screen can deliver a 92% screen-to-body ratio, features HDR10+ support, and even comes equipped with an in-display fingerprint sensor.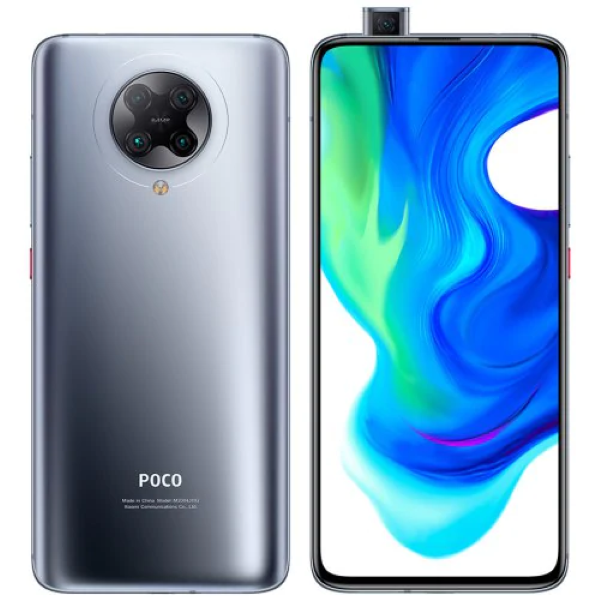 While the phone's full screen display can give you a clear and uninterrupted view for countless hours of entertainment without  any eye strain, the F2 Pro's built-in 360° triple ambient light sensors can detect ambient light more accurately to automatically adjust the brightness of the phone's screen.
This basically means that you won't ever have to struggle with a dim display when looking at the phone's screen under the sunlight, and the same goes for an ultra-bright screen that could temporarily blind you whenever turning on the phone's screen inside a dark room. As such, this smart display guarantees that you always get a comfortable use, no matter when and where you decide to use it.
Furthermore, in order to ensure a consistent performance, the company (Poco) decided to add liquid cooling to its brand-new F2 Pro Smartphone, just like it did with its first smartphone model, meaning they're sticking to performance above anything else.
As such, the F2 Pro comes equipped with a total of ten (x10) heat sensors that can help the unit identify any hot spots, as well as multiple layers of graphite, graphene, and even a big vapor chamber that helps to keep the F2 Pro at a cool temperature.
This multi-layer liquid cooling process is combined with phone's large vapor chamber (which covers exactly 28% of its body) to ensure that the CPU's temperature can be reduced by up to 57.2 °F (14°C).
As mentioned before, the Poco F2 Pro Smartphone also comes equipped with a Qualcomm Snapdragon 865 chipset (just like many other top smartphones released during this year), which simply makes it a very powerful Smartphone for higher-end tasks (like running multiple Apps, etc).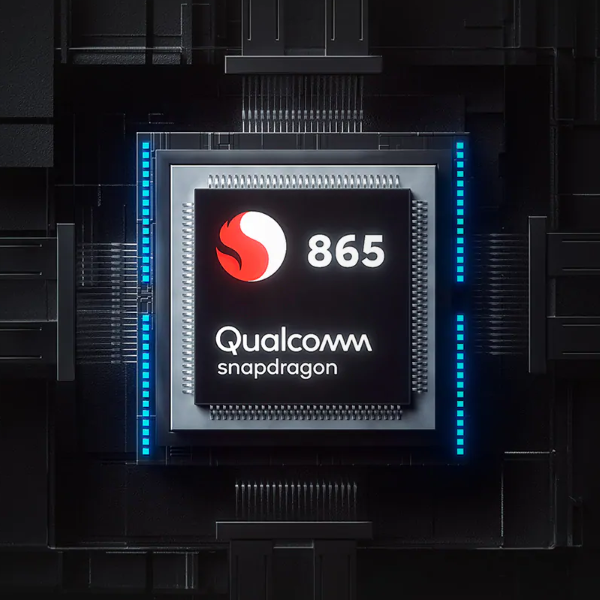 This Qualcomm Snapdragon 865 chipset features 7nm process technology, which is proved to deliver a 25% performance boost, to ultimately not only improve the phone's graphic rendering but also helping to lower its power consumption.
The F2 Pro also features a 3.5mm headphone jack and an IR blaster. These features are something that's very familiar within many of Xiaomi's phones, and that even includes its Mi 10 series.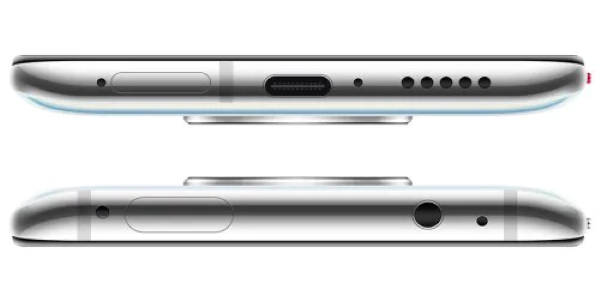 This is something that simply makes sense, as Poco is a Xiaomi sub-brand (meaning it originated from Xiaomi in the first place), this basically means that the two companies obviously share (and will keep sharing) their technology to keep making their upcoming phones.
Lastly, the entire system runs on Android 10, featuring the Poco Launcher 2.0 over the top (which is also available as a download for all Android phones through Google Play).
CONNECTIVITY
On top of its gorgeous and sleek design and internal components, the F2 Pro also offers its users the brand-new 5G connectivity, which is none other that the planned and upcoming successor to the 4G networks that currently provide connectivity to most current phones.
This fifth generation technology standard for cellular networks started to get deployed back in 2019 by many cellular phone companies worldwide.
For those that aren't that "tech-savvy", 5G connectivity basically enables a new kind of network that is designed to connect virtually everyone and everything together, and that includes machines, objects, and devices all into one single connectivity group, which ultimately allows for many new smart features to be developed over the next few years.
CAMERA SETUPS
Back Camera Setup
At the back of the phone, located close to the top center of the smartphone's body, we can find a circular quadruple-camera setup/module.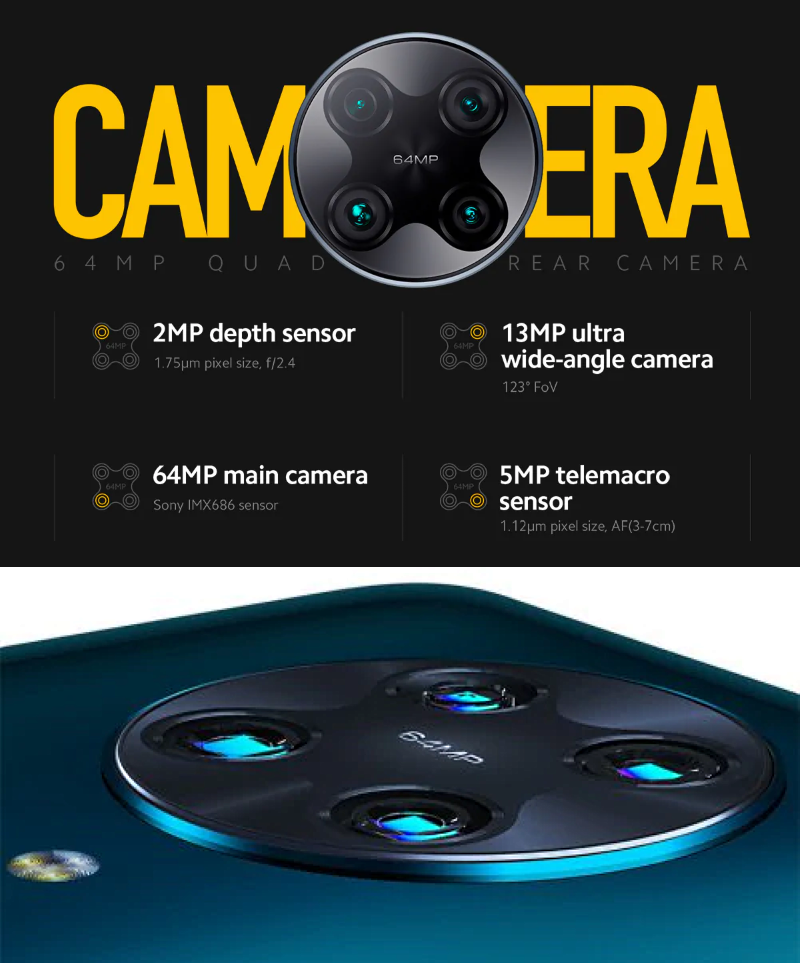 From left to right and top to bottom (top-left, top-right, bottom-left, bottom-right), this quad-camera circular module consists of a 2-megapixel depth sensor, a 13-megapixel ultra wide-angle sensor that offers a maximum of 123º FoV (Field of View), the Smartphone's 64-megapixel main camera (equipped with a Sony IMX686 sensor), and a 5-megapixel telemacro sensor.
Frontal Camera
Other than the F2 Pro's circular quadruple-camera setup/module, the smartphone also comes equipped with a frontal pop-up 20-megapixel selfie camera.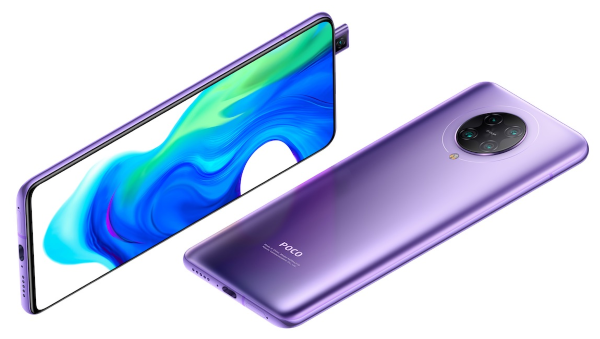 This frontal pop-up 20-megapixel selfie camera can not only enhance a picture quality, but also saves up some of the phone's storage space, as it saves each and every picture in the HEIF format (which was programmed to save up to 40% of space when taking pictures).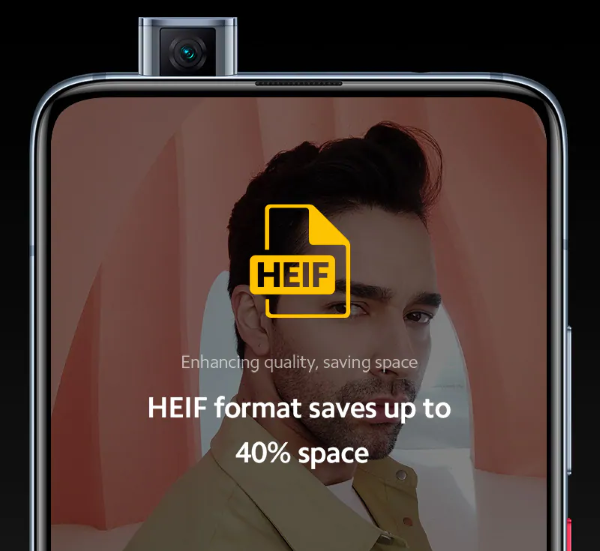 BATTERY & BATTERY LIFE
The Poco F2 Pro Smartphone is powered by a giant built-in 4,700mAh (typ) high-capacity battery that supports a standby time of 17 days, and that can offer up to 13 hours of gaming or 6 hours of video recording (at 1080p).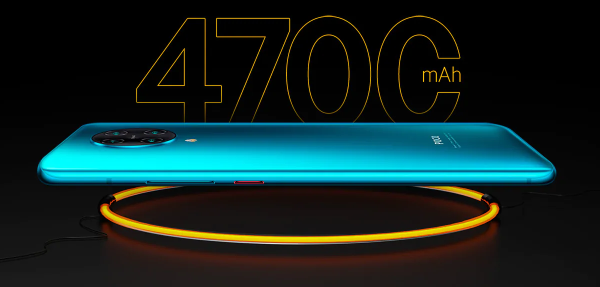 Not only that, but the F2 Pro's battery can be quickly recharged by using a 30W fast charge system. According to the company, it will only take you just 63 minutes of waiting for having your Poco F2 Pro Smartphone back to a full charge (100% battery).
FINAL THOUGHTS
The Poco F2 Pro Smartphone features a 6.67-inch AMOLED screen without any notch or hole-punch camera, a Qualcomm Snapdragon 865 chipset, a multi-layer liquid cooling chamber, 5G connectivity, a back circular quadruple-camera module, a frontal pop-up 20-megapixel selfie camera, and a built-in 4,700mAh high-capacity battery.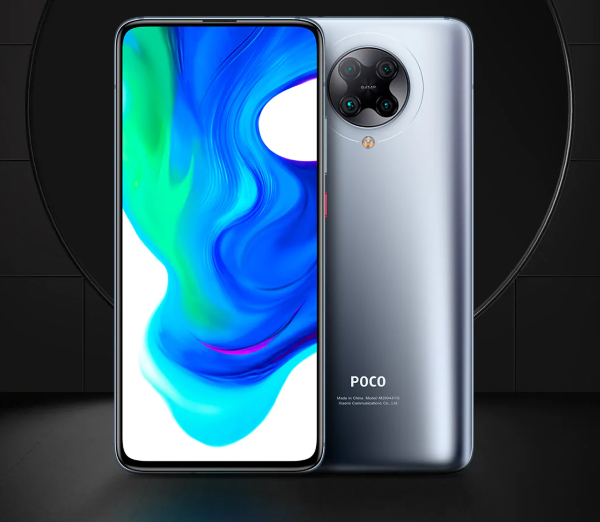 The brand-new F2 Pro Smartphone is currently available in four (x4) different color models: Gray, Purple, White, and Blue.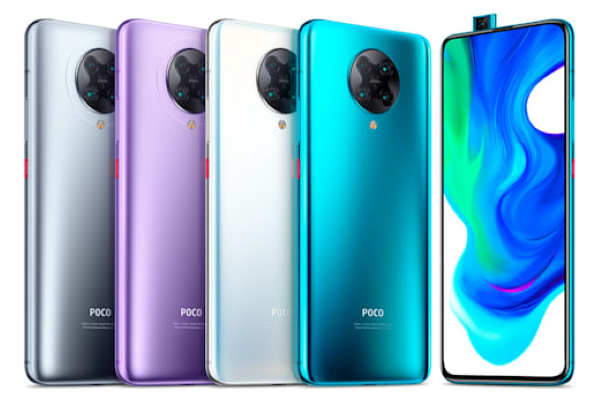 On top of all of its cool features, what ends up making Poco's brand-new smartphone a great deal is its price tag, without a doubt. That's simply because the Poco F2 Pro comes at a great value when compared to any of its competitors.
If you're interested in buying it, the Poco F2 Pro Smartphone starts at $500 (500€ for EU) for its standard 6GB/128GB model, while the 8GB/256GB model can be purchased for just a bit extra, $600 (or 600 euros for EU).
While the F2 PRO will just be an import at first, having Gearbest as one of its retailing partners, availability through Amazon will be coming in the nearby future, but for that it is still unclear if the U.S will be included.
Lastly, it's safe to say that the Poco's brand new F2 Pro Smartphone is most likely bound to take up the role once played by OnePlus, as Xiaomi's past sub-brand runs as a specs-focused brand that simply seems to exaggerate on any of its price tags for newly released products.