If you happen to be reading this article, that's because you probably face a very common problem that a lot of us (and I really mean a lot of people) are familiar with, and that is none other than the common wear-and-tear that our socks face on a daily basis. Standard socks are one of our most used pieces of clothing throughout the day. Not only that, but the more your daily routine involves moving around the city/village where you live, the more wear-and-tear your socks will have to face, thus meeting their end in a shorter period of time. While standard socks commonly get their first few wear-and-tear holes after just a few weeks/months of uses – depending on the person, the type of shoes they wear, and their most used foot area for supporting their body weight while moving – there's a high-quality product out there that doesn't really face this issue that much. This brings us to the Sticky Be Socks.
The Sticky Be Socks are highly durable, super comfortable and ultra-stylish grip socks that are very, very unique.

These are available for anyone and everyone, ranging all the way from babies and kids to adult men and women.
They can be used for pretty much any activity you can think of, including staying at home and relaxing during a nice sunny weekend, for work, for when you're going out, or even for your workout sessions.
Let's take a more detailed look at the Sticky Be Socks and check what they're all about.
DESIGN
The Sticky Be Socks are stylish grip socks that are made of high-quality and ultra-durable materials, and these were designed to support each wearer on literally any adventure they're looking to face next.
Whether that includes your next yoga session for some fitness training, an unexpected stay at the hospital or even a late-night kitchen dance-off with your kids, these no-slip grip socks are guaranteed to always keep you safe on your feet.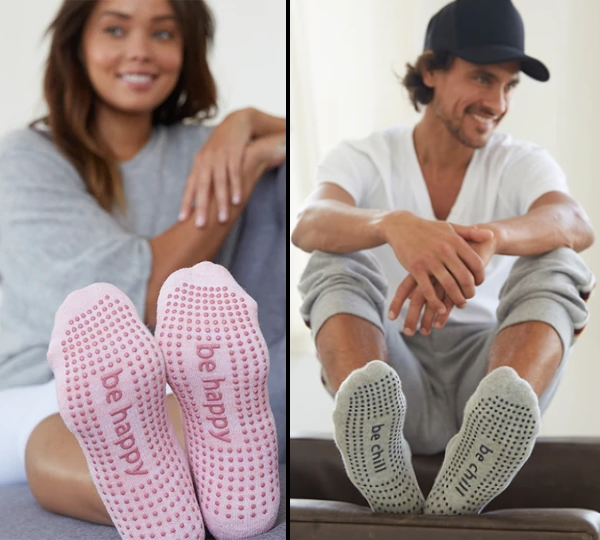 Furthermore, thanks to their extra durability, contrarily to your standard cotton socks, which might last you just a few months – depending on the thickness of their material as well as the quality of the material itself – the Sticky Be Socks can last you for a very, very long time.
Additionally, and as mentioned before, these grip socks are also super comfortable to wear, and they're very, very breathable, meaning you won't have super sweaty feet just because these are supposed to be just a bit thicker than your standard/traditional socks.
Oh no, instead, these are super breathable socks of very high-quality, and their featured grip / no-slip surface (at the very bottom) is also very durable, as this is a product that's made with care by its dedicated and passionate company, which, unlike other less committed brands out there, is proud of bringing you a pair of socks that won't have its grip / no-slip spots starting to "peel-off" after a few months of use.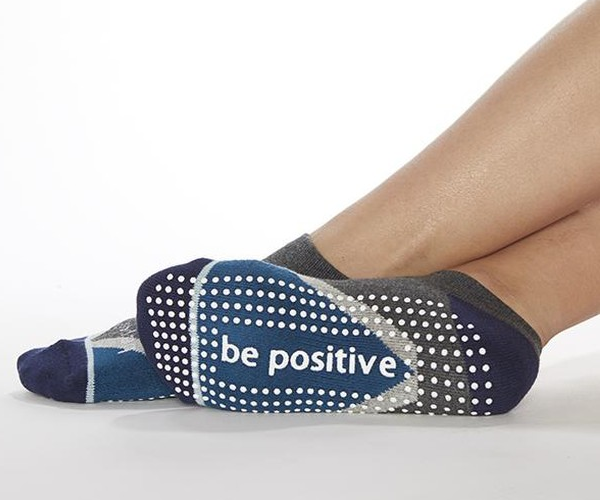 The Sticky Be Socks are simply great. They're reliable, comfortable, colorful, cheerful, and simply make your day better.
FINAL THOUGHTS
The Sticky Be Socks are durable, comfortable and stylish grip socks that are designed to support you on literally any adventure you have planned next.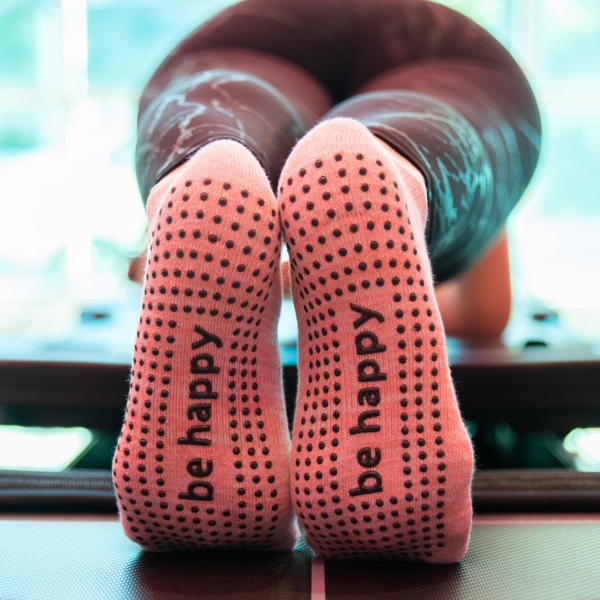 Furthermore, these are available in a variety of colors, prints and mantras – short and unique 2-word inspirational quotes – of which you can choose a "be" saying that will keep you motivated and inspired throughout each of your days, allowing you to stay strong both mentally and physically.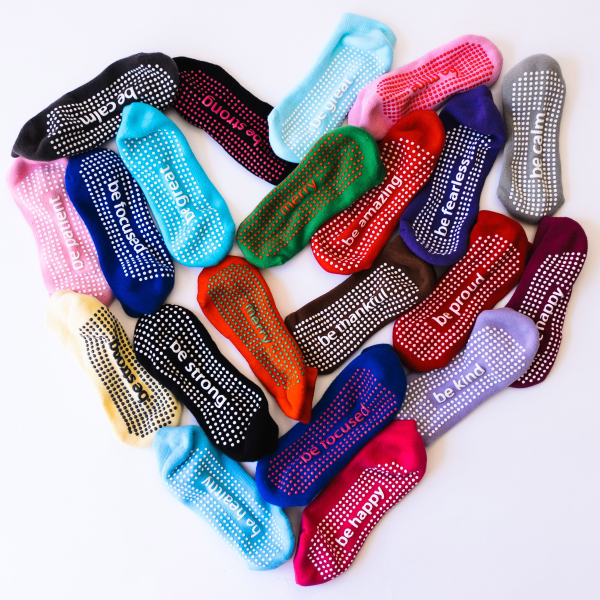 Furthermore, and as mentioned before, the Sticky Be Socks are available for babies, kids, men, and women. Click here to check the company's online catalogue for a few examples.
If you're interested in getting one (or more) pair(s) of your very own Sticky Be Socks, one pair can cost you as little as $14~$16 (for kids/grownups (men/women) respectively), while a set of 6 baby sock pairs will cost you just $38.
Lastly, the company also runs a few promotional sales (discounts) every now and then, and you can check their Sales Page by clicking this link.
Simply click any of the provided links to shop your own right now.