If you don't think that you really need to have a reliable home/office printer around while you're doing some business work either at the office or at home, then think again. Whether you're still working from home or already from your office, you'll most likely need a reliable printer that can handle printing without a hitch, especially during times like these, as the COVID-19 worldwide pandemic as recently forced governments from all over the world to issue a mandatory lock-down in almost every single country. As such, the ongoing situation has forced many of us into remote working. That's exactly when having a reliable printer like the Canon Pixma TR150 Printer comes in handy.
The Canon Pixma TR150 Printer is a portable and App-enabled printer that's sleek and lightweight, as it was designed for printing pretty much anything you might need on paper/physical format while you're on-the-go.
Not only that, but instead of the first model (without a battery), you also have the option to get it with a rechargeable battery, which just further boosts its portability. In this article we'll be covering the battery-powered model, meaning the printer that comes equipped with a built-in rechargeable battery.
This is without a doubt one of the best printers on the market in 2020, as it easily ensures that both of your printing demands as well as your family's printing demands are met.
With the Canon Pixma TR150 Printer you can take your business on the road with no worries in mind whatsoever. Not only is it super lightweight, durable and portable, but it also offers a versatile wireless connectivity and smartphone control, ultimately allowing you to get effortless and professional results wherever your work takes you next.
Now, let's have a more detailed look at the Pixma TR150 Printer and check everything that this portable and battery-powered printer has to offer.
DESIGN
Starting with its size, the Pixma TR150 Printer is actually quite small for a portable printer, measuring just 12.67 inches long by 7.28 inches wide by 2.59 inches tall (322×185×66 mm), which ultimately makes it super easy for users to carry it around in a normal backpack, business suitcase, tote bag, etc.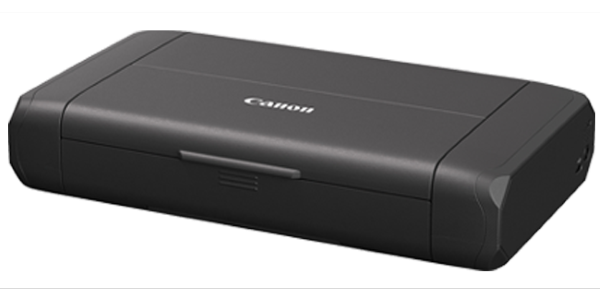 Furthermore, and as mentioned before, this portable printer is also quite lightweight, weighing just 5.07 lbs. (2.3 kg) (already with its rechargeable battery included – or 4.6 lbs. / 2.1 kg for the original model that doesn't have a battery).
INTERFACE
The Canon Pixma TR150 Printer also comes equipped with a simple Control Panel that's very easy and super intuitive to use, offering its users an easy-to-use interface for both controlling the Pixma TR150 Printer's operation (printing any documents) as well as taking care of its maintenance.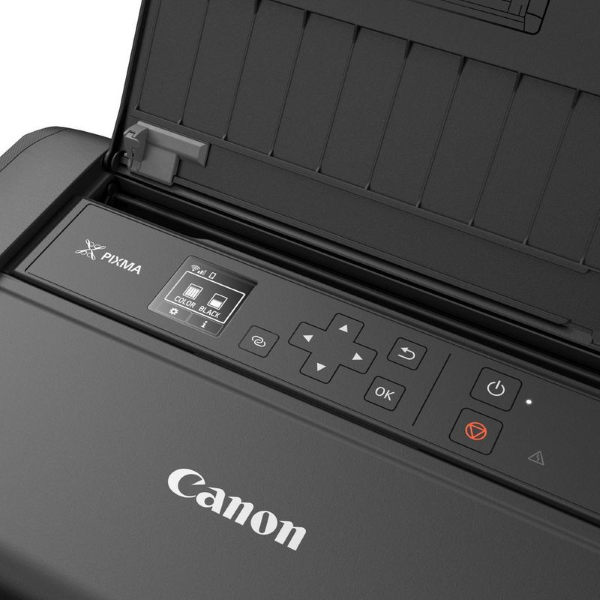 The printer's small and simple Control Panel also integrates a small high-quality 1.44" OLED Mono LCD screen, which is what allows users to keep an eye on the printer's status for an easier time with the printer's maintenance. As such, this small built-in OLED screen ultimately keeps users informed about the printer's ink- and connection-status (the printer's Wi-Fi connection).
Additionally, thanks to the Pixma TR150 Printer's versatile interface, users can also save time with its Quick-Fire Printing feature, which ultimately allows you to digitally store up to 5 "Custom-Fit" templates that easily let you print contracts and forms straight from the printer without ever requiring to use a PC, laptop or even a smart device.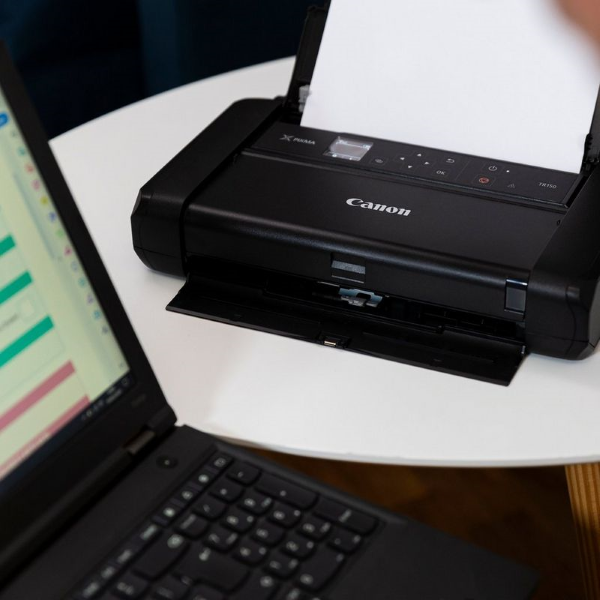 Using the Pixma TR150's interface can be done by either connecting the printer to a PC or laptop via USB cable or with a smart device like Smartphone or table via Wi-Fi by using the printer's Smartphone Companion App (the Canon PRINT App – discussed at the end of the article).
OPERATION SPECS & INK CARTRIDGES
The Canon Pixma TR150 Printer works both quickly and quietly (meaning it features a very silent operation), operating with print speeds of 5.5ipm colour and 9ipm mono2 – meaning it features a Print Speed ESAT (BK/CL) of 9.0ipm/5.5 ipm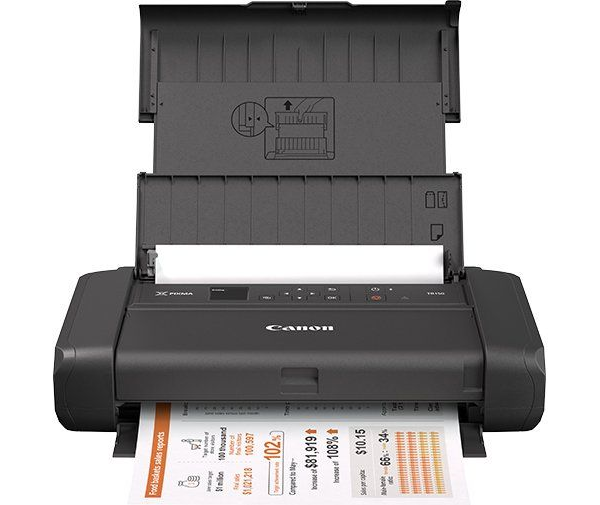 This can be basically translated to a "Page Yield" of 200 pages when set to Mono and up to 260 pages when using Color. Furthermore, the Pixma TR150 Printer also features a Max Input Capacity of 50 sheets per printing load.
The Ink Cartridges that are supported by (and already come with) this printer are PGI-35 (Black), and CLI-36 (Colors) – meaning one Pig Bk and one Dye C/M/Y/Bk Ink Cartridges.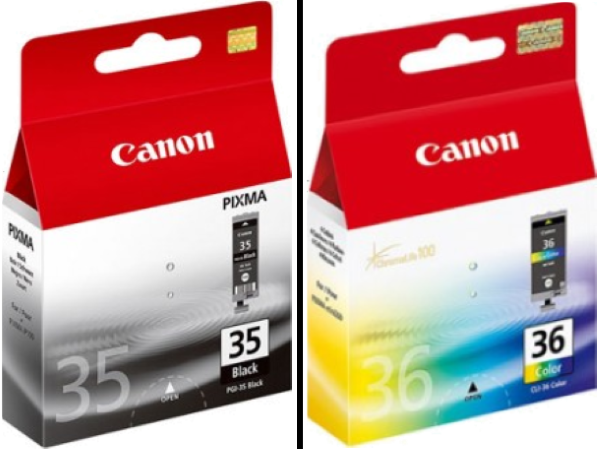 Lastly, regarding the printer's Power Consumption – when connected to its AC Power Adapter instead of using its rechargeable battery (discussed ahead) to print –  the Pixma TR150 Printer features a very low power consumption of just 8W while printing and 1.1W while on Standby.
CONNECTIVITY
Since the Canon Pixma TR150 Printer can be operated via its mobile App after connected to Wi-Fi, the printer supports the most common Wireless Standards (802.11 a/b/g/n), operating at a frequency band of either 2.4 GHz or 5GHz4.
BATTERY & BATTERY LIFE
Since you can opt to go for the Canon Pixma TR150 Printer model with an included rechargeable battery, having the printer with a fully-recharged battery will offer you an approximate "Page Yield" of around 330 pages per battery charge.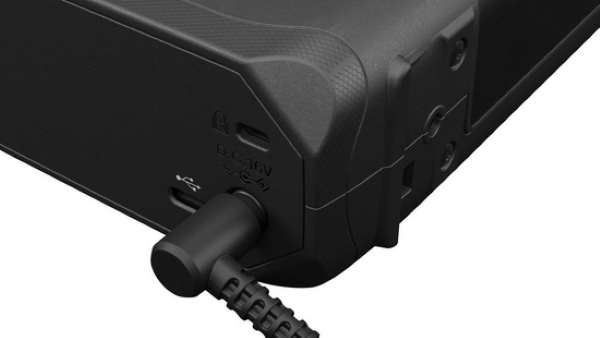 Recharging the Pixma TR150's battery back to a full charge will only take you 2 hours 20 minutes and that can be easily done by simply connecting the printer to its included USB-C to USB-A Connection & Charging Cable.
WHAT'S IN THE BOX?
Inside their package users will find: their Canon PIXMA TR150 Wireless Portable Printer (with included battery – a LK-72 Rechargeable battery attachment), an included AC Adapter as well as an included Power Cord, a couple of included Ink Cartridges (one set of PGI-35 BK (Pigment Black) and CLI-36 CL (CMYK Colours) Ink Tanks), an included Print Head, a Set-up CD-ROM, one included USB-C to USB-A Cable Connection & Charging Cable, and the printer's Manuals as well as some other documents (warranty sheet, etc.).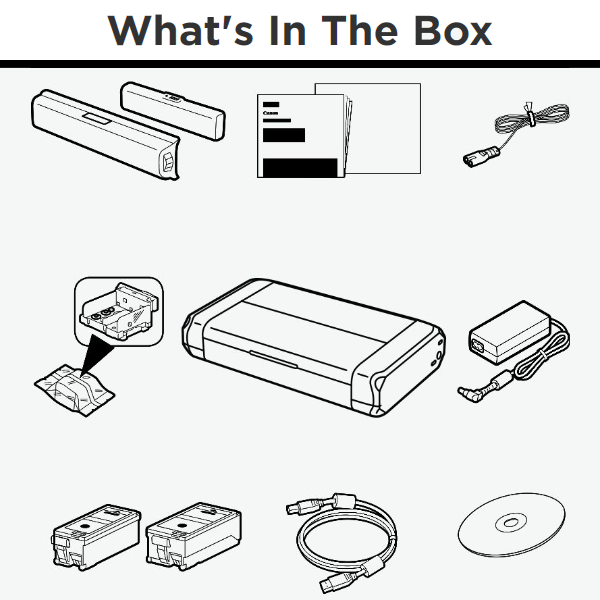 OTHER NOTABLE FEATURES
Anti-Theft Lock & Auto Power On
The PIXMA TR150 Printer also comes with two really nice convenient "Quality of Life" features, and those are Auto Power On and Anti-Theft Lock.
The Auto Power On will work whenever you left the printer previously connected to Wi-Fi and you basically are able to reactivate the printer back to being turned "On" (automatically powering up the printer) while using the Smartphone Mobile App (discussed ahead) to operate it.
At the same time, the printer's Anti-Theft Lock feature keeps your documents safe and sound from any snooping co-workers.
THE SMARTPHONE COMPANION APP – CANON PRINT APP
Lastly, the Canon Pixma TR150 Printer is also Smartphone and Tablet ready, meaning it is supported by its Smartphone Companion App, called the Canon PRINT App, which is available to download for free for both iOS and Android devices, and even Windows 10 Mobile.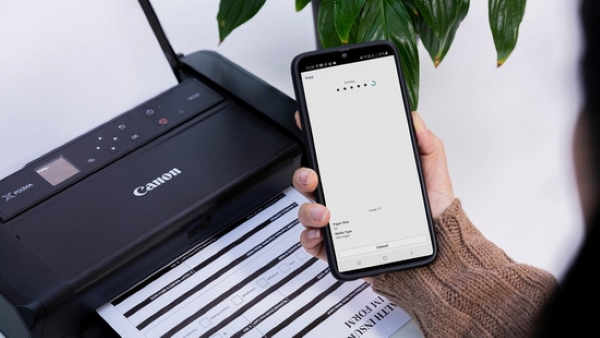 Via the App users can very conveniently print any important documents they need at that very moment, and furthermore, they can also print any pictures that they shot with their Smartphones.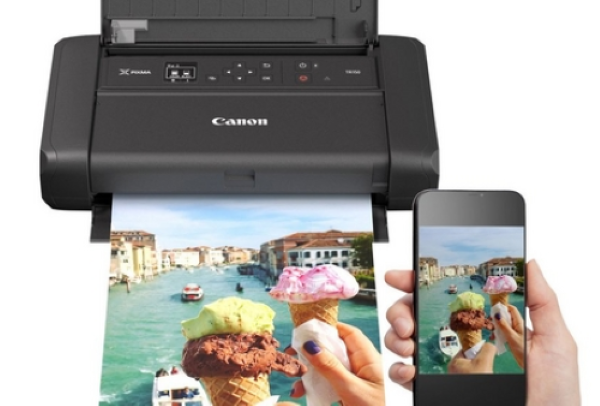 FINAL THOUGHTS
The Canon Pixma TR150 Printer is a reliable printer that's portable, battery-powered and App-enabled. With it you can pretty much cover all of your business printing needs while you're on-the-go.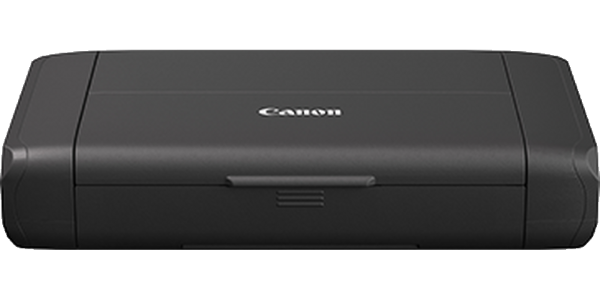 Thanks to its flawless Wi-Fi connectivity, this portable printer is even great for any public libraries, schools and colleges/universities, hotels, coffee shops and pretty much any other public place that offers a Wi-Fi connection.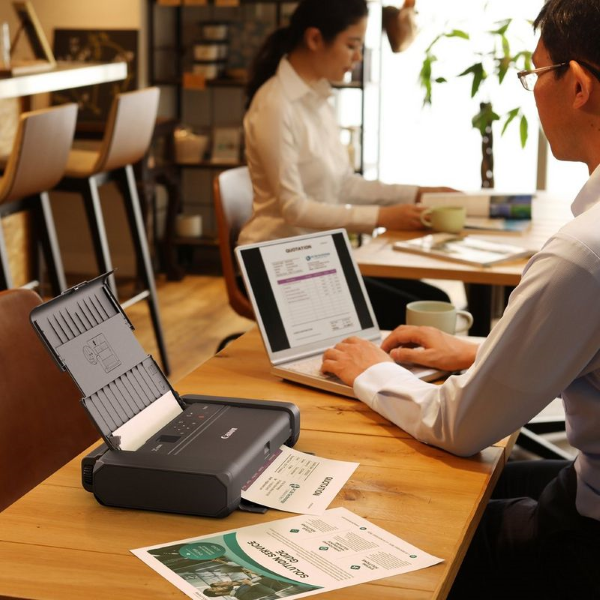 If you're interested in buying the Pixma TR150 Printer, each unit is currently going for $200. You can order yours right now, directly from Canon's USA official shopping page, which you can access via this link.