Something that really no one expected and/or could have predicted just very recently happened. It was none other than the renowned American social networking service Twitter who took the initiative to fact-check US President Donald Trump's misleading tweets. Since Twitter recently fact checked Trump's false tweets, the social networking company (Twitter, Inc.) has urged its users to "get the facts" as a direct response to Trump's 'misleading' tweets.
As such, Twitter took action and decided to add labels to both of Donald Trump's tweets about election fraud, and these labels will serve exactly to notify and inform Twitter users that those two specific "misleading" tweets have been fact-checked and contain false information about mail-in voting.
In both of his tweets, Trump falsely claims that the use of mail-in ballots will lead to a widespread election fraud and ultimately result in a "Rigged Election," and that California will also allow "anyone living in the state, no matter who they are or how they got there," to vote for their candidate of choice.
As such, and as mentioned before, Trump's fake tweets about election fraud led to Twitter ultimately having to append those two links (two warning labels that say exactly "Get the facts about mail-in ballots") to the US President's tweets, urging users to "get the facts" about mail-in ballots.
After clicking any of the links, users are taken to an event page where Twitter further declares that fact checkers state there simply is no concrete evidence that supports any of Trump's claims, as well as that voting by mail is already used in a number of states.

Additionally, both of the warning labels added by Twitter also link to stories from the Washington Post, CNN Politics, NBC News and other outlets debunking these claims.
These warning labels also mark the very first time that the American social networking service (Twitter) decided to fact-check the US President, and that's an action that not only Facebook, but also many other companies have largely resisted to do; up to this point, that is.
Still, Twitter's fact check to Trump's two fake tweets about election fraud couldn't have come at a better time for the company, as just very recently Twitter was under heavy fire for declining to remove a series of tweets also posted by Trump, which very disgracefully and unpleasantly pushed a conspiracy theory that falsely accused MSNBC TV host Joe Scarborough of Murder.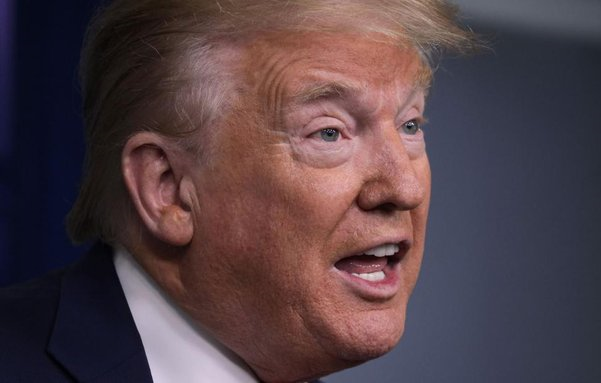 Trump's series of tweets sadly and shamelessly promoted a debunked conspiracy theory about the death of Lori Klausutis, a former staffer of MSNBC host Joe Scarborough.
A Twitter spokesperson recently shared the company's thoughts about the US President's misleading tweets, saying that Trump's recently posted false tweets about election fraud were labeled due to "potentially misleading information".
The spokesperson also added that "The Tweets contain potentially misleading information about voting processes and have been labeled to provide additional context around mail-in ballots. This decision is in line with the approach we shared earlier this month."
However, that was the only comment that this spokesperson was willing to share, refusing to either confirm or deny if the company was planning to label any more of the president's tweets.
While this was Twitter's first directly added "warning label" to Trump's tweets, the American social networking service company had already added a "manipulated media" label to a deceptively-edited video that Trump retweeted in the past.
This just proves that while Twitter might be under fire every now and then by the company's decisions of either supporting or having to mark with a warning label any controversial tweet posted by a politician, Twitter is without a doubt keeping an eye on everything that gets posted on its social media platform.
Lastly, just very recently, there were already a series of follow-up tweets where Trump directly responded to Twitter's fact-checking, stating the company was "stifling" free speech.
….Twitter is completely stifling FREE SPEECH, and I, as President, will not allow it to happen!

— Donald J. Trump (@realDonaldTrump) May 26, 2020
Also Read: New iPhone 12 – Release Date, Price, Specs & Leaks