While the renowned global gaming hardware manufacturing company Razer Inc. is mostly known for its wide variety of gaming products like gaming headsets, as well as gaming mice and keyboards, the company has recently took a step further, showing that not only is it looking to dominate the gaming market, but also the lifestyle audio market. As such, Razer has just very recently announced (on May 19, 2020) its brand new Razer Opus Wireless ANC Headphones.
The Razer Opus Wireless ANC Headphones are a high-quality pair of everyday-use headphones that were designed for everyday listeners, music lovers, and any commuters that are looking for really good ANC (Active-Noise-Cancelling) headphones.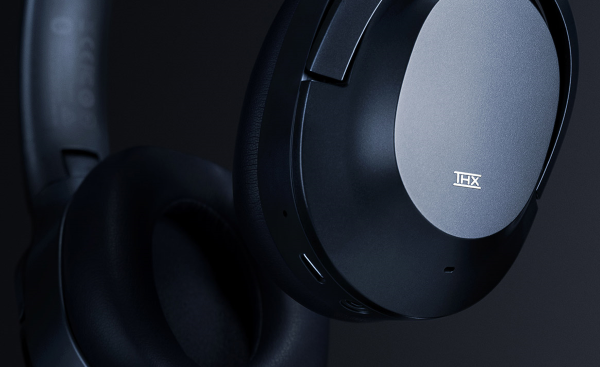 Not only do the Razer Opus Headphones feature advanced hybrid Active Noise Cancellation, but they also feature a THX Certification, which basically means that they're guaranteed to deliver stunning Hi-Fi THX Certified audio.
To simply put it, a THX Certification is what establishes a rigorous set of industry standards for audio reproduction devices. As such, this certification is what ensures that the sound coming out of your 5.1 or 7.1 surround sound device is precisely as the audio engineer intended it to be.
As such, the Razer Opus is guaranteed to deliver its users a high-quality sound experience that includes pure sounds with crisp and clear highs and mids, as well as a punchy bass, all without the background noise of your daily city life interfering with your listening experience, and that's all thanks to the headset's advanced hybrid Active Noise Cancellation.
Now, let's take a more detailed look at the Razer Opus Wireless ANC Headphones and check everything that Razer's brand-new lifestyle-audio-based headset has to offer.
DESIGN
Starting with their size and weight, the Razer Opus Headphones feature the perfect size, as they're neither too bulky nor to small, and are also quite lightweight, as the headset weighs just a measly 9.34 oz. (265 g).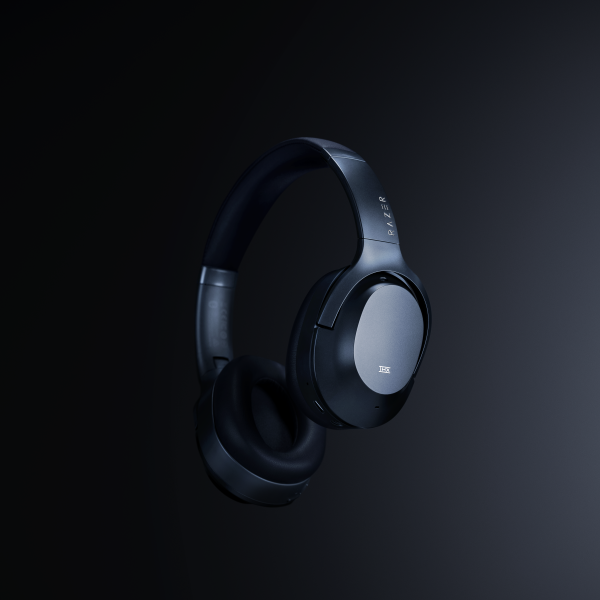 Furthermore, as a lifestyle audio headset, it's quite obvious that Razer designed its new "everyday-use" headphones mainly with comfort in mind. So, as expected, the Razer Opus Headphones come equipped with ultra-soft plush leatherette memory foam ear cushions that are super comfy around the ears and head, allowing users to ultimately go for long periods of time wearing the headset.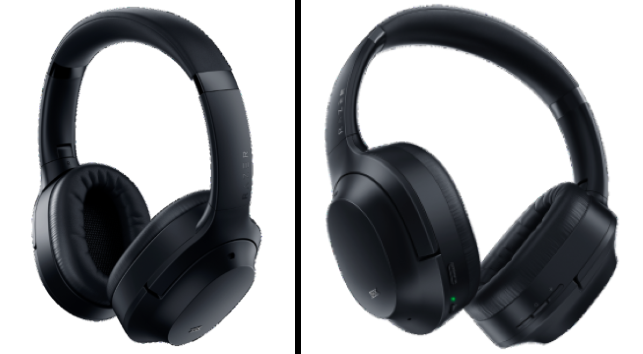 Since these headphones were designed to be used as a Circumaural Headset, they'll complete overlay your ears, and as such, they're guaranteed to fully immerse you in a Hi-Fi music experience.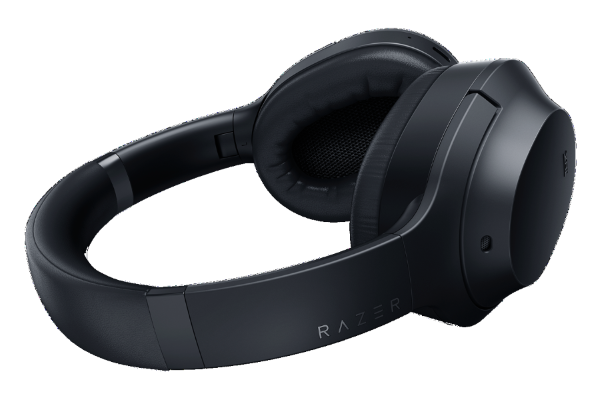 The headphones also integrate an adjustable padded leatherette headband that's quite sturdy and that's able to provide just the right amount of clamping force, ultimately making the headset offer a perfect fit while still sitting smoothly around your head and ears without ever hurting you.
With a well-balanced weight and perfect snug clamping force, you can ultimately keep the headphones on while you go on and about on your long daily commutes, and even if you decide to wear them all day, you'll still feel as comfortable as when you put them on at the beginning of the day.
Additionally, the Razer Opus Headphones also come equipped with high-quality hinges that allow users rotate the headset's earcups inwards, as well as outwards. This will ultimately allow users to get a more comfortable adjustment when wearing the headphones – making these perfect for different head sizes – and also make it easier to store the headphones in their included Carrying Case whenever users are not wearing them.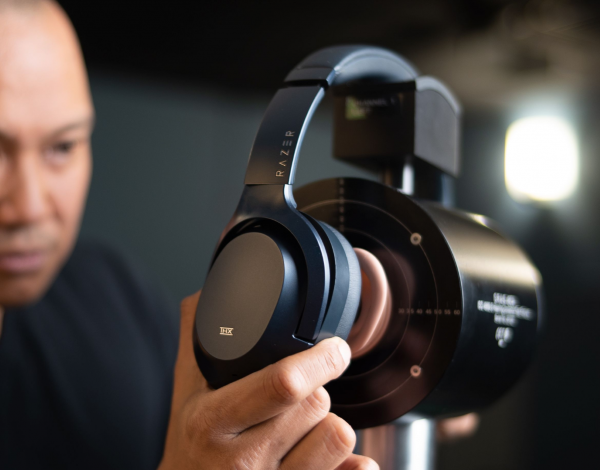 The headphones' carrying case is quite sturdy, making it perfect to carry and protect the Razer Opus Headphones every time you need to take them off, and even comes equipped with a very convenient synthetic leather handle.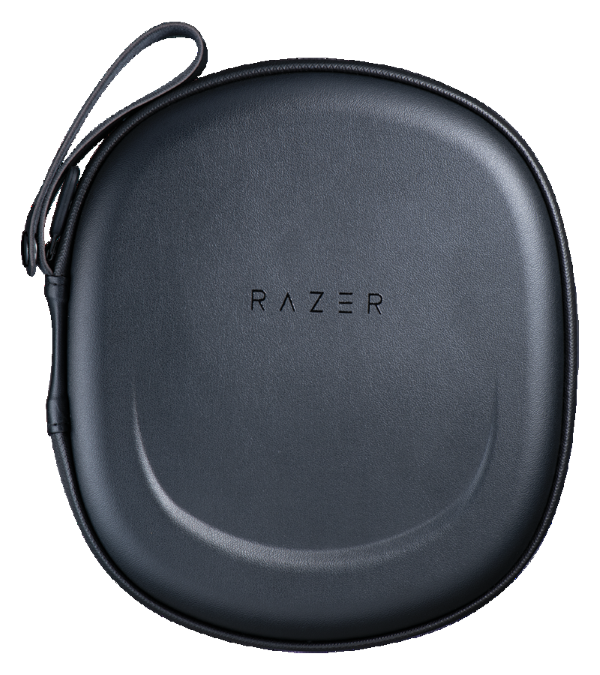 AUDIO-QUALITY & AUDIO SPECS
Moving on to the Razer Opus Headphones's audio quality, the headset's THX Certification is, as mentioned before, what guarantees that users will simply get a very high-quality hi-fi audio experience.
After testing these out, everything needed for all types of music was just there. The treble (high sounds) was clear, the mids were perfectly captured, and the bass was as punchy as you'd hope for, allowing you to listen to your favorite tunes and beats with no problem whatsoever.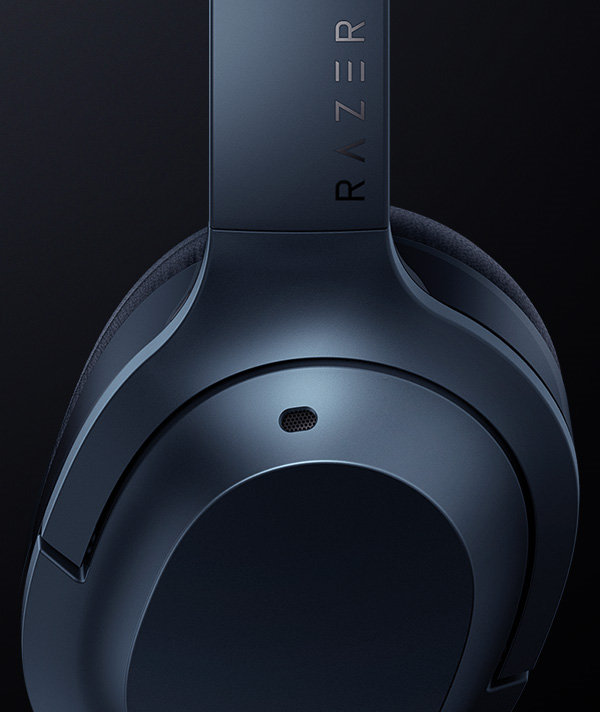 These headphones are powered by two powerful 40mm Dynamic Sound Drivers and feature a Frequency Response that ranges between 20 Hz – 20 kHz.
Additionally, the Razer Opus Headphones also comes equipped with a few built-in high-quality microphones. Four (x4) of those are used for the headset's Advanced Hybrid Active Noise Cancellation (ANC) Technology (discussed right ahead), while two (x2) are used for voice chat, and this basically means that you can also use these headphones to easily answer any incoming phone calls during your daily commutes.
Lastly, it's also worth to mention that these headphones are also compatible with 3.5mm headphone jack-enabled devices. Since the Razer Opus Headphones also come with a 3.5mm cord, if you're one of the lucky ones with a Smartphone that still features a 3.5mm headphone jack, you can enjoy these with a cable connection instead of making use of their Bluetooth connectivity (which will obviously help to save a lot of battery life).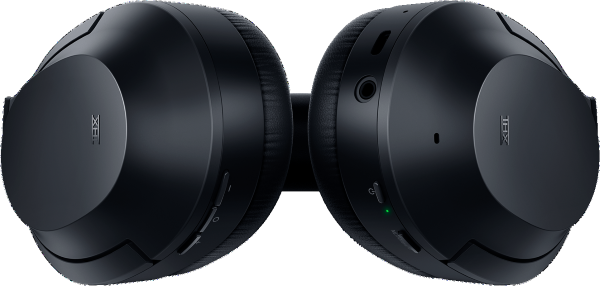 Not only that, but there's even a 3.5mm splitter that can be used to plug the headphones into any PC, if you ever wish to do so.
Advanced Hybrid Active Noise Cancellation (ANC) Technology
Furthermore, thanks to the headphones' Advanced Hybrid Active Noise Cancellation (ANC) Technology, you can get an uninterrupted audio experience while you're focused on your daily commute, which also ends up making these headphones perfect for anyone that's passionate about music and spends most of their time on-the-go.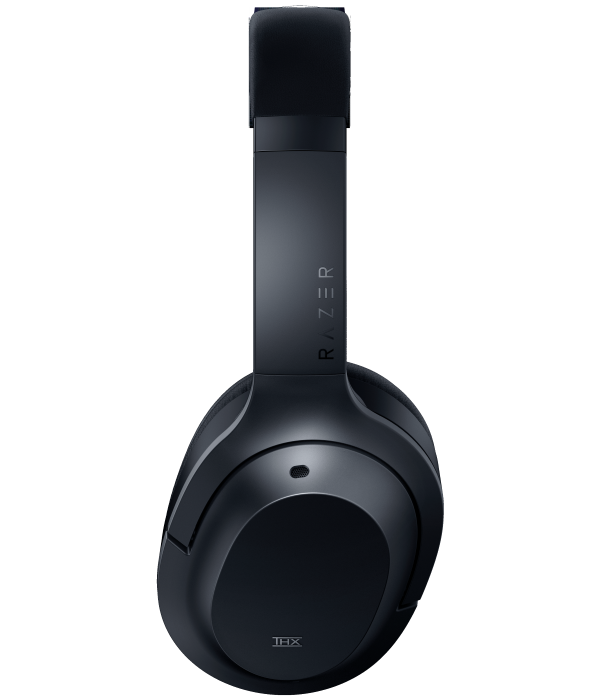 So, whether you're watching a movie or enjoying your favorite artists, you can quickly enable the headset's advanced ANC tech. feature to shut out all surrounding sound distractions, as this will trigger the headphones to easily and quickly detect any external incoming sounds and nullify them entirely.
INTERFACE & QUICK-TOUCH CONTROLS
The Razer Opus Headphones also feature a very intuitive interface that packs quite a few Quick-Touch Control Buttons.
At the bottom of the right-side earcup we can find a Volume Decrease Button (4), which is followed by a Multi-Function Button, and after that, a Volume Increase Button (6).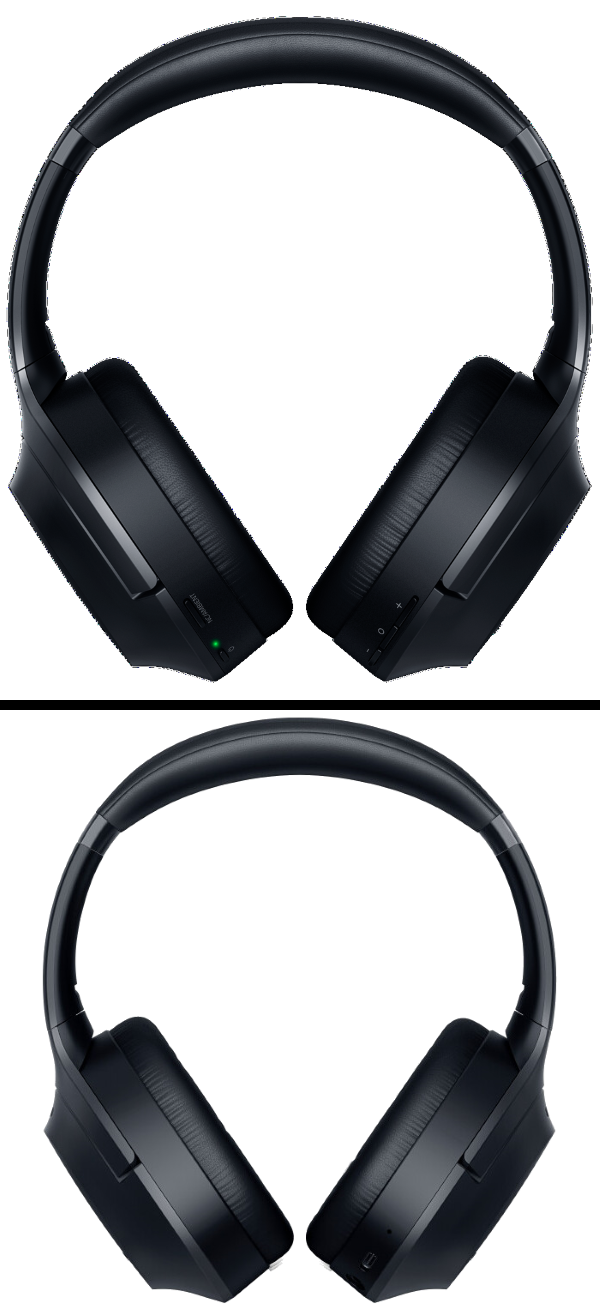 On the opposite side, meaning the left-side earcup, we can find the headphones' Mic. diaphragm (7), a USB-C Port (8) to recharge the headphones, the already mentioned 3.5mm Audio Port (9), a Quick-Touch Power On/Off Button (10), a small LED Status Indicator (11) that informs users about whether the headset is powered On or Off, and the headphones' ANC/Ambient Modes Button (12).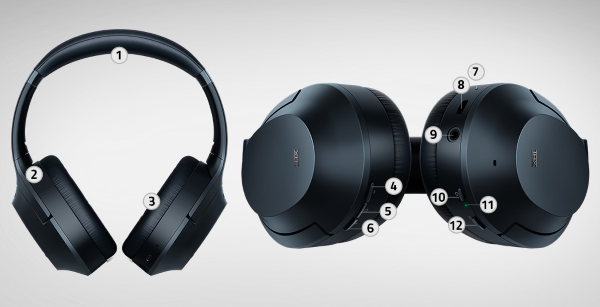 Check the full list below if you prefer to check the headphones' interface in that format:
1. Adjustable padded leatherette headband
2. Rotatable circumaural ear cup design
3. Plush memory foam ear cushions
4. Volume down button
5. Center (multi-function) button
6. Volume up button
7. Mic diaphragm
8. USB-C port
9. 3.5mm audio port
10. Power button
11. Status indicator
12. ANC/Ambient button
CONNECTIVITY
As the Razer Opus Headphones were designed to work as wireless ANC headphones, these obviously feature Bluetooth 4.2 connectivity (other than the headset's already mentioned 3.5mm audio cable connectivity), supporting the following Bluetooth Codecs: AAC & APTX, 4.2, A2DP, AVRCP, HFP.
BATTERY & BATTERY LIFE
Since these are wireless ANC headphones, the Razer Opus Headphones also come equipped with a rechargeable Li-Ion battery, which, according to the company itself, can offer up to 25 hours of battery life / playtime with the headphones ANC feature turned On.
However, after testing it out, our test was actually able to exceed the company's suggested maximum battery life time (25 hours), lasting just a bit over 27 hours and 30 minutes, while always having the headphones' audio set at approximately 75dB.
This obviously means that if you decide to have the headset's ANC feature turned Off, you'll most likely get even more playtime out of its battery.
WHAT'S IN THE BOX?
Inside each package users will find: their Razer Opus Wireless ANC Headphones, the headphones' included Carrying Case, one included airplane adapter, a 1.5m length 3.5mm audio cable, a 30cm length USB-C to USB-C cable, and a USB-A to USB-C adapter.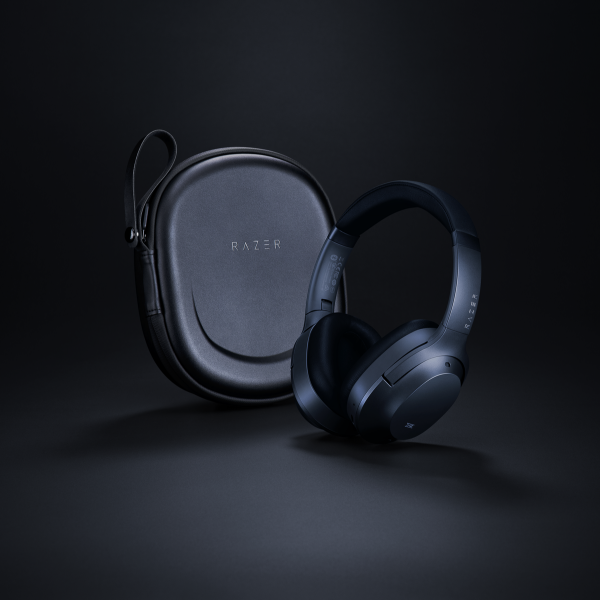 OTHER NOTABLE FEATURES
Quick Attention Mode
The Razer Opus Headphones also pack additional useful features like their Quick Attention Mode, which can easily allow you to hear the outside world at the touch of a button.
Auto Pause/Auto Play
Furthermore, the headphones' Auto Pause/Auto Play feature will trigger the headphones to automatically pause your music whenever you remove the headset while your music is still playing, and contrarily to that, the headset will also automatically resume your music back to playing whenever you once again put the headphones on after triggering their Auto Pause.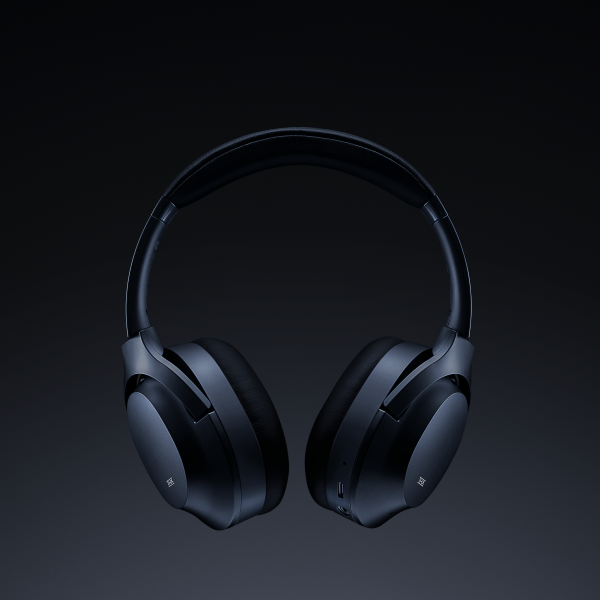 SMARTPHONE COMPANION APP – Opus Mobile App
The headphones' Smartphone Companion App, which is simply called the Opus Mobile App, is available to download for free for both iOS and Android devices.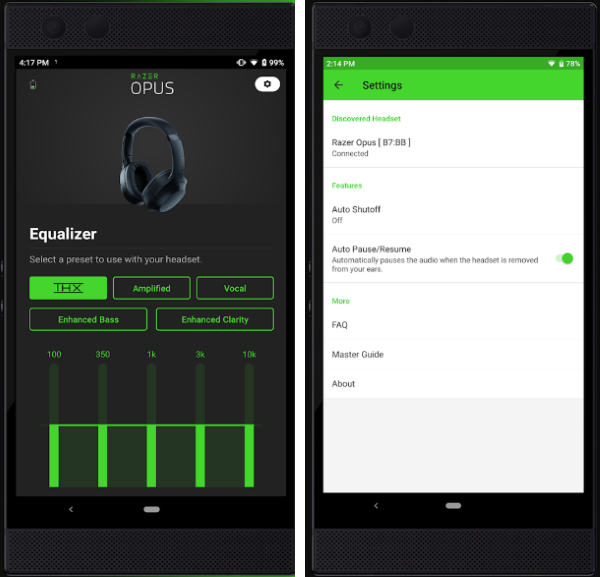 Via the Opus Mobile App users can easily customize their own THX-tuned EQ presets, as well as configure the headphones' automatic settings, and even check the headphones' battery status.
FINAL THOUGHTS
The Razer Opus Wireless ANC Headphones are hi-fi lifestyle audio headphones that are comfortable to wear and feature 25 hours of battery life, Advanced Hybrid ANC Tech., and much more.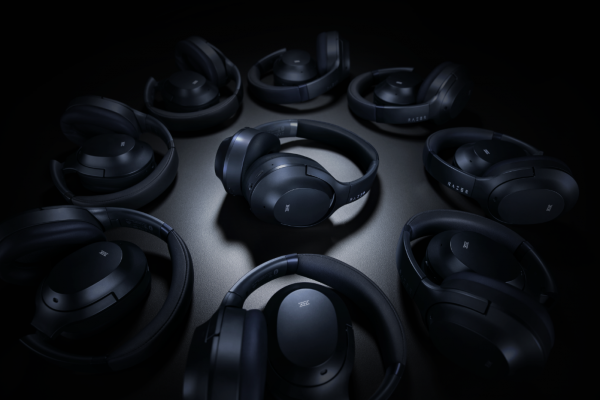 Additional features like their intuitive interface with easy-to-use Quick-Touch Controls, as well as their Quick Attention Mode and Auto Pause/Auto Play feature make these headphones quite versatile, and perfect for everyday wear.
If you're interested in buying them, each pair is currently going for $200. You can order yours online right now, directly from Razer's official shopping page, which you can access via this link.