USB car chargers are handy little car gadgets that can be plugged into a car's cigarette lighter/accessory port to provide drivers with a quick way of recharging their personal devices. Nevertheless, there are several models that are quite simple and only pack rudimentary technology at best, and so, they're quickly becoming obsolete. However, contrarily to older car charger models, the Roav Bolt is a recently released car charger that packs a ton of cool features.
The Roav Bolt was developed by Anker, and just like the company's reliable and feature-packed Alexa-Enabled 2-Port USB Car Charger, which is simply called the Roav VIVA Pro, the Roav Bolt works in a very similar fashion.
The main difference is that instead of working with Amazon Alexa, it works based on the Google Assistant, but just like Anker's other model (the Roav VIVA Pro), it equally provides users with Voice Controlled Navigation, easy-to-use voice-supported Music controls, and even Hands-Free Calling, all via the Google Assistant.
With it, you can easily control a ton of your car's and your Smartphone's functionalities in a completely hands-free fashion, all without ever having to take your eyes off the road and/or your hands off the wheel.
Now, let's take a more detailed look at the Roav Bolt and check out exactly how does Google Assistant Enabled Car Charger works, and see everything that it has to offer.
DESIGN & SPECS
Starting of with the device's size, the entire unit is actually quite compact, as it measures just 1.65 inches long by 1.65 inches wide by 3-27 inches tall. The unit is so small that it can easily fit within your hand.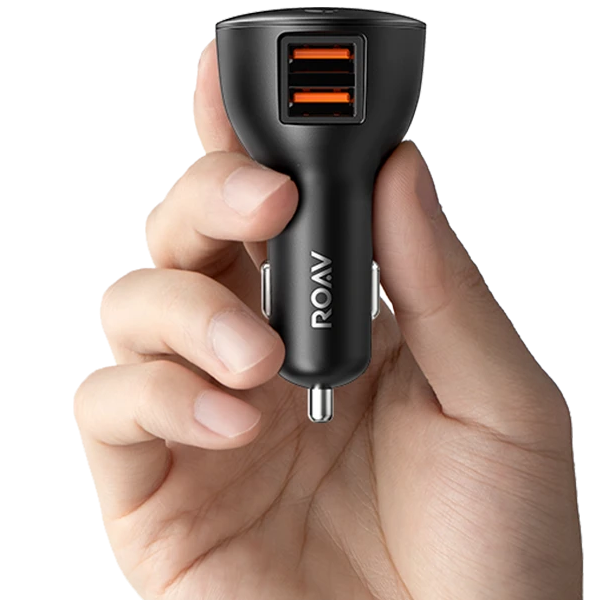 Furthermore, not only is this USB Car Charger extremely small, but it is also quite lightweight, which means that you could even carry it with you in your backpack or ultimately, inside your pocket. That's a great thing for anyone that frequently swaps between cars (either family cars or company cars) but still wants to have this reliable Google Assistant Enabled Car Charger in every single one of their car trips.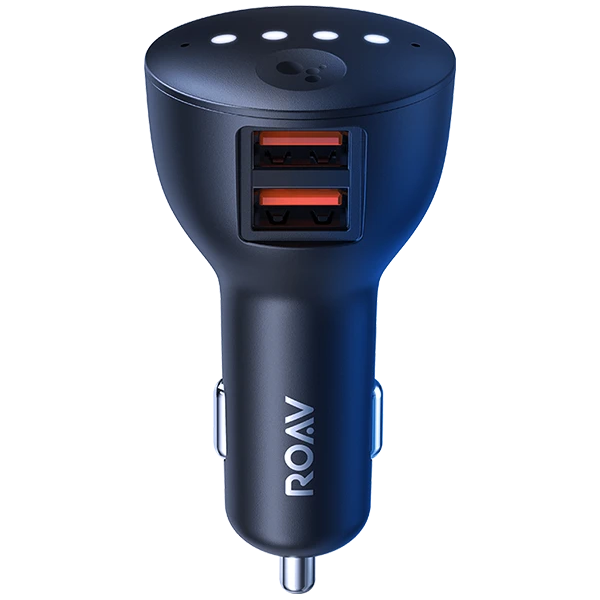 This car charger features two integrated USB ports that can be found right at the center of the unit, and these are powered by the unit's Cigarette Lighter Socket (the unit's Power Input, which works at 12V-24V). These two USB ports work based on Anker's patented technology and each port can boast up to 24W of power (Maximum of 5V-2.4A per USB port).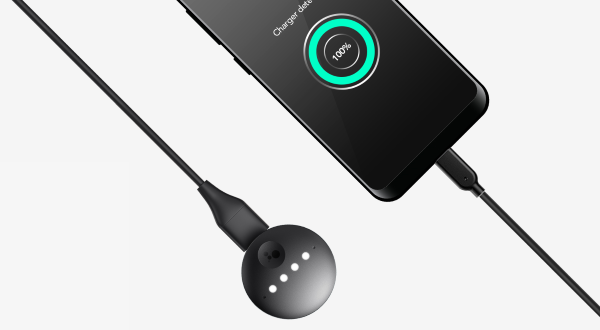 As such, the unit's two USB ports can deliver the fastest way possible (via High-Speed Charging) for drivers to charge up to two of their devices simultaneously. These two USB ports also work with Anker's PowerIQ Technology and VoltageBoost Technology, which allows both of them to intelligently detect and deliver the optimal charging power to any device.
Ultimately, users can charge any of their devices with blazing charging speeds, and since the car charger features two separate USB Charging Ports, both the driver and the passenger can have their Smartphones conveniently charging at the exact same time.
Moving on to the top of the unit, users will easily be able to find its four (x4) RGB LED Light Indicators right at the center of its top side, and these LED Light Indicators will always light up with a bright white light whenever the unit is connected to a car's lighter port and is receiving power / working.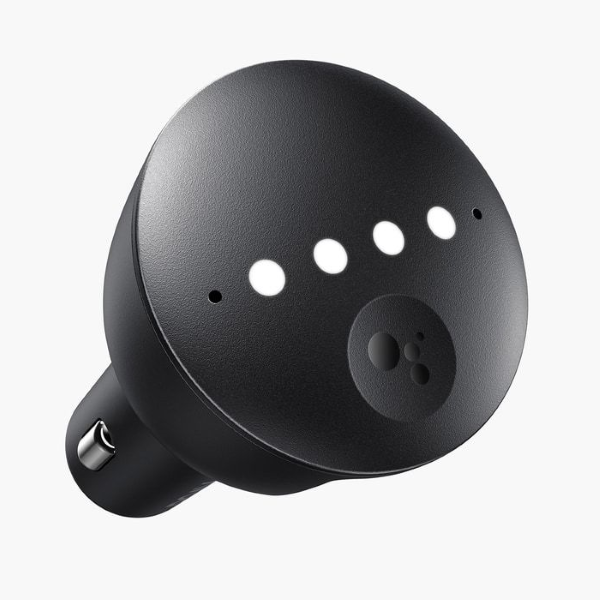 Right under its LED Light Indicators, on the outmost portion of its top side, this Dual USB Google Assistant Enabled car charger also features a small Physical Button, which is represented by the Google Assistant logo and works as Push to Trigger GVA.
Quickly pressing this button with a single tap will allow drivers to check for new messages or mute the Google Assistant while it's talking. On the other hand, a long-press on that same button will activate the Google Assistant without having to recur to a Voice Command.
Speaking of voice commands, this Google Assistant Enabled car charger also comes equipped with two small built-in MEMS Microphones that can be found right at the top side of the device, each one on separate sides (one at the left and one at the right).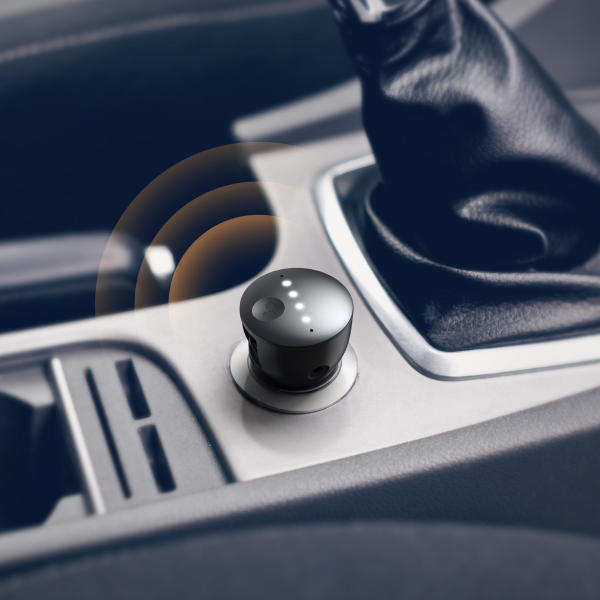 The unit's two built-in MEMS Microphones work together with its internal Far-Field Voice Processor Voice Chip to provide drivers with a really high-quality voice capture technology. Not only that, but the unit's Voice Chip also uses exclusive Audio DSP for noise cancellation, which means that users get both Noise Cancellation and Acoustic Echo Cancellation benefits.
Ultimately, this will allow you to go at a steady speed while you're on a highway, honk your horn or even slightly open your car's window to let some fresh air in without ever having any issue's with the unit's internal MEMS Microphones capturing your voice.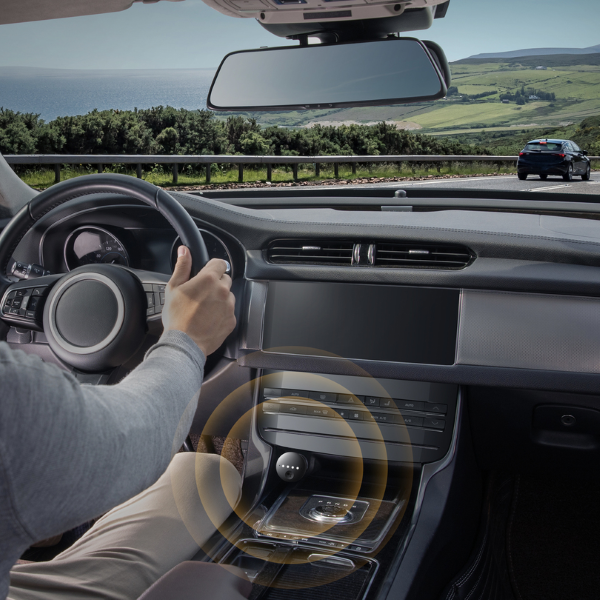 Lastly, thanks to the unit's Dual Signal Processing Technology your voice commands will be heard loud and clear. These technology combines advanced on-device signal processing with machine learning, and all that is based on signal processing, on Google Cloud.
CONNECTIVITY / COMPATIBILITY
The Roav Bolt Car Charger also features two different connectivity options, and those are Bluetooth 4.2 and AUX connectivity, thus making it easier for drivers to connect their Roav Bolt to their cars.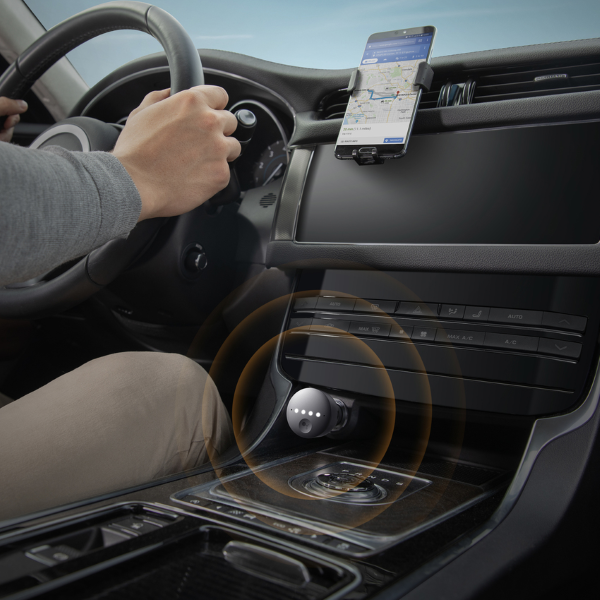 Specifically, for the unit's AUX connectivity option, users can easily use it via the device's 3.5mm Jack Aux Output.
WHAT'S IN THE BOX?
Inside their package users will find: their Roav Bolt Car Charger, a detailed User's Manual and a Quick Start Guide, and an included 3.5mm jack (which can be used with the unit's 3.5mm Jack Aux Output).
NOTABLE FEATURES
Wake up Features
Since the unit is on standby at all times, it offers its users a very low battery consumption. This means that you'll have nothing to worry about if you happen to forget it plugged into your car's lighter port.
Hands-Free Communication
This is the Roav Bolt's most obvious, yet most notable features. As staying safe on the road is everyone's number one priority, this Google Assistant Enabled Car Charger is optimized for hands-free calling and messaging through the Google Assistant, so you can chat or text, just by talking naturally.
Voice-Controlled Navigation
Since this is a Google Assistant Enabled Car Charger, all you have to do is say the word to get turn-by-turn directions to your destination instantly.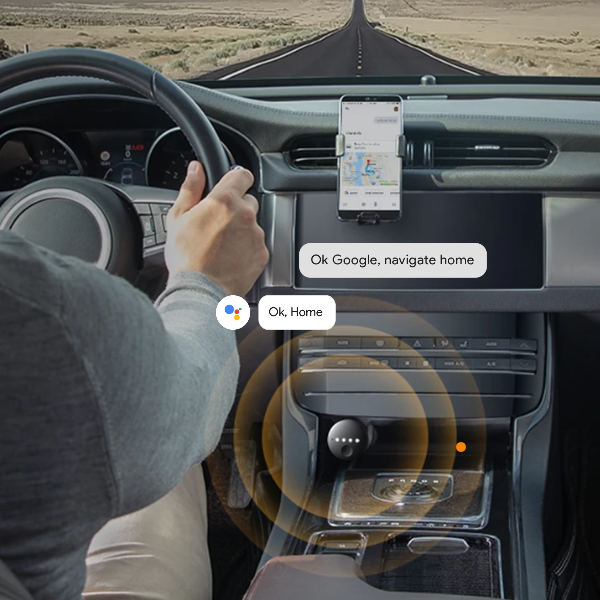 Music on Demand
Additionally, since this Voice Assistant-enabled car charger is also compatible with several Music Apps for both Android and iOS devices (including Spotify, Pandora, Google Play Music, YouTube Music, iHeartRadio, TuneIn, Deezer, and  Apple Music), users can easily listen to any of their favorite artists and/or albums on demand by recurring to simple and easy-to-use Voice Commands that are supported by the Google Assistant.
Set Alerts & Reminders via Voice Commands
Thanks to the Google Assistant's several functionalities, users are also able to set alerts and reminders via simple and easy-to-use Voice Commands.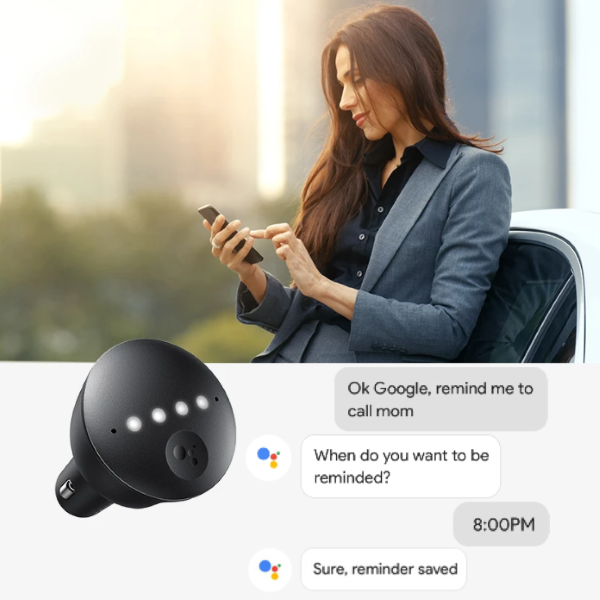 Check Information & Schedule your Agenda by Voice
Lastly, you can simply say "Ok Goggle" to plan out each and every single one of your work days, as well as get answers to any questions that you can think of, check the latest weather, add any wanted items to your future shopping lists, or even place an order while you're still busy driving, all while always keeping your eyes on the road.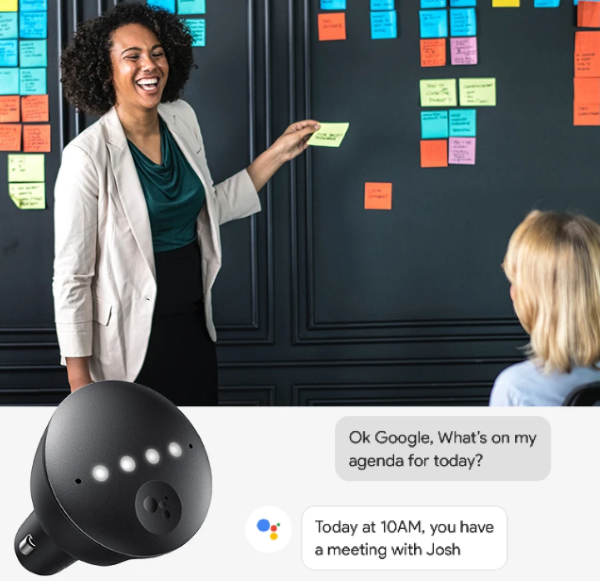 FINAL THOUGHTS
The Roav Bolt is a Google Assistant Enabled Dual USB car charger that features Voice Controlled Navigation, easy-to-use Music controls and support to Hands-Free Calling.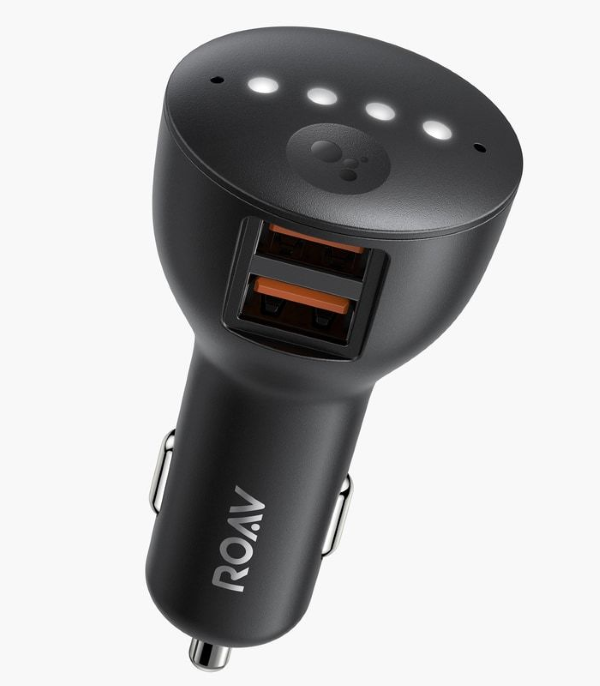 All of this allows you to enjoy simple and easy-to-use voice-controls that can be used while you drive, which ultimately allows you to stay fully focused on your driving without ever taking a look or even touching your smartphone.
If you're interested in buying the Roav Bolt, each unit is currently going for $50. You can order yours online right now, either from the Roav's official shopping page, or directly from Anker's corresponding shopping page. You can access either of those pages by clicking the provided links.