Very few people can claim to enjoy cleaning, for everyone else, it's a task they can live without. The biggest problem with cleaning is the time it takes out of the day. Let's face it; there are far better things to be doing on a day off. And this is where robot mops come in.
They have the ability to free up people's busy schedules and give them their all-important time back.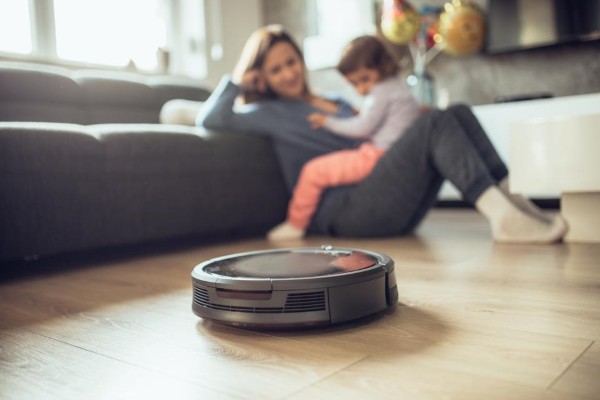 How a Robot Mop Works
Robot mops work with an array of sensors that help the robot navigate around the house. These sensors include knock and avoid as well as drop sensors.
Filling the water tank with water and detergent allows the robot to spray the cleaning formula in front of the machine. It does this by using the precision jets at the front of the robot.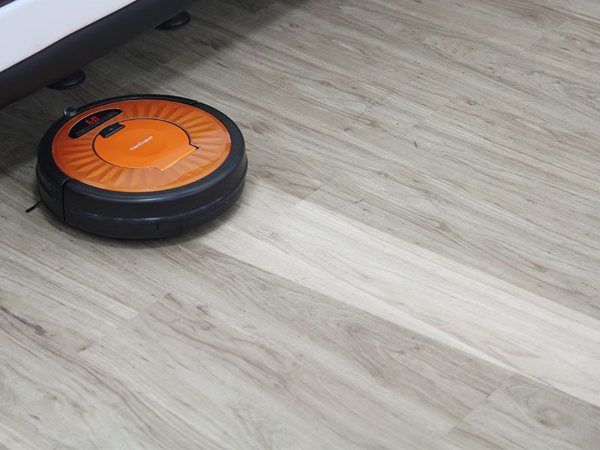 The robot will then use the sensors to help it navigate its way over the water. Robot mops feature a scrubbing brush underneath the machine which scrubs the floor as the mop goes forward.
Some robot mops even come with a vacuum at the rear of the machine that picks up any leftover dirty water.
That's a very basic explanation of how a robot mop works, but what advantages does a robot mop bring to a home?
Advantages of A Robot Mop
Owning a robot mop can bring plenty of advantages to life; here are some of the best things a robot mop brings to the table:
Gets into Hard to Reach Areas
The hardest part of cleaning is getting into hard to reach areas. Robot mops are slim enough to fit under and between furniture. Let's face it, who lifts the sofa up to clean? Well, with a robot mop no one will have to lift it again.
Scheduling
Scheduling is one of the best features a robot mop has to offer; unfortunately, not all of them have this ability. Scheduling works by setting a timer for the robot mop to work to; the most popular time is when people are at work or asleep.
Multiple Mopping Modes
Robot mops can perform various actions depending on the head attached to the bottom. This includes dry, damp, and wet mopping. This feature makes the robot mop very adaptable to the floor type.
Quiet
Obviously, they don't operate as quietly as a real mop, but compared to robot vacuums, they can hardly be heard. This means running them at night is no issue.
Spot Cleaning
From time to time, there will be a stubborn piece of dirt that doesn't want to come up. Robot mops can locate this area and put in extra work to get it clean.
Disadvantages of A Robot Mop
Unfortunately, robot mops aren't the 100% replacement to the mop and bucket. For some reason, they can't always stand up to the power of elbow grease. But do robot mops have any other disadvantages?
Gets Lost
Cheaper brands don't have the best technology inside them. This can result in the robot getting stuck or lost behind furniture. Others get lost or don't make it back to the charging station due to the battery. So investing in a good brand will help avoid this problem.
Small Tanks
To keep the size of the machine down, manufacturers have to fit the robot with small water tanks and this isn't ideal for large floor plans. In the end, it just means the tank might need filling a couple of times to complete a large room.
Price
When comparing the price of a robot mop and the traditional mop and bucket, it can come as a bit of a shock. Robot mops cost anywhere from $200 to $600+, it all depends on the brand, model, and the features included.
Things to Consider When Buying A Robot Mop
Buying any smart device can be challenging; it's just all too easy to pick a disappointing product. When considering to buy a new robot mop, there are a few things that should first be considered:
Smart Navigation
This is one of the most essential features smart mops have to offer, and some robots are better at it than others. Smart navigation/mapping allows the robot to map each floor of the house as well as any obstacles it comes across.
Boundaries
Robot mops don't work very well on carpet, which is one reason why setting boundaries is a great feature. It stops the robot going anywhere it shouldn't.
Some robots can do this with smart mapping technology. Contrarily to that, other robot mop models need a boundary line that allow the robot to know where it can't go.
Auto-Charging
When a robot runs low on the battery having it return to the base can come in handy. It saves having to find the robot and charge it. Not all robot mops can do this, so it's definitely a feature to look out for.
Cleaning Modes
The best robot mops come with multiple cleaning modes to take advantage. This is an excellent feature for homes with various floor types. Cleaning modes range from dry, damp and wet mopping, and in some cases vacuuming.
Battery Life
For large open floor plans, long battery life is recommended; this allows the robot mop to complete the job in one go. It also stops the robot losing its place after returning from the charging base.
Cleaning Techniques
This is another great feature that some robot mops come with. Here's the thing, different levels of grim need a different level of attention. Look for cleaning modes like spot or spiral mode; it concentrates the robot on specific areas.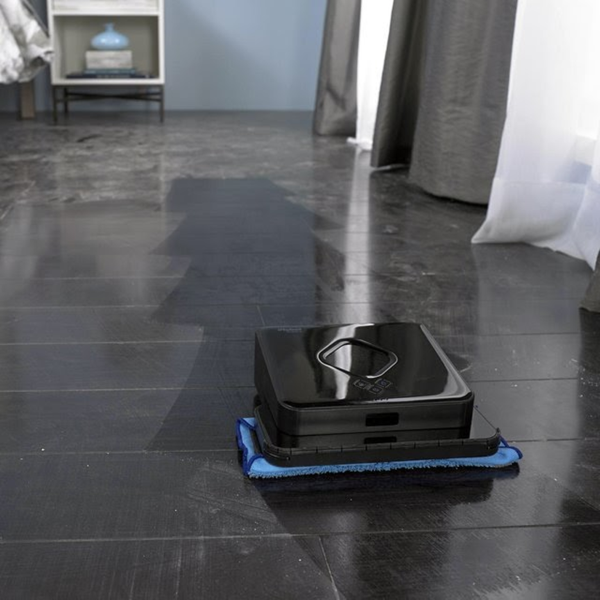 Wrapping Up
Robot mops are a fantastic way of freeing up some time in the day. Most importantly, it gives people their life back. Now they don't have to sit around at work worrying about the cleaning,
They come home knowing the robot has already done it. And it's amazing how small things like this can change people's mood when they get back home.
Remember, robot mops come with advantages and disadvantages, but in the end, they have far more benefits.