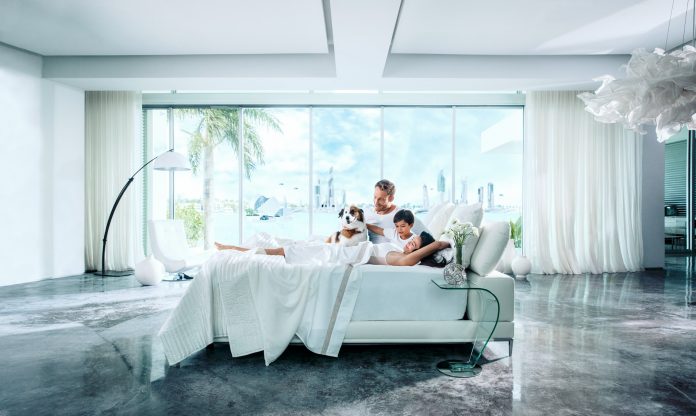 Intellibed's leading edge Sleep Genius Smart Base technology, coupled with their technologically-advanced Gel Matrix mattresses, provides a scientifically engineered and optimized sleep solution
The dangers of sleep deprivation are well reported and widely understood as a circumstance that is imperative to avoid, yet all too many continue to suffer from inadequate sleep—whether by choice or incidentally based on various hard-to-control physical, emotional, lifestyle or situational factors.Given the extent to which getting a good night's sleep can bolster one's health and well-being, and even thwart serious
clinical conditions and avoidable accidents
in direct relation, it's no surprise the mattress industry is booming. In fact, according to a new Global "
Mattress Market
" 2020 report, "In 2019, the global mattress market size was U.S. $32,380 million and it is expected to reach U.S. $48,260 million by the end of 2026."With this extreme revenue upside, mattress companies are driving groundbreaking sleep technologies designed to help us slumber more easily, enjoyably and far more soundly and restoratively than ever before. One company undoubtedly leading the charge into a more sleep-friendly future is
Intellibed
, a pioneering innovator of
Gel Matrix
mattresses and sleep solution technologies. The company's scientifically-proven Gel Matrix design delivers a sleep surface that is both firm and soft at the same time. It defies conventional wisdom through an engineering phenomenon providing what I've personally experienced to be unparalleled comfort and best-in-class support to help people achieve optimal mind and body wellness through a better night's sleep.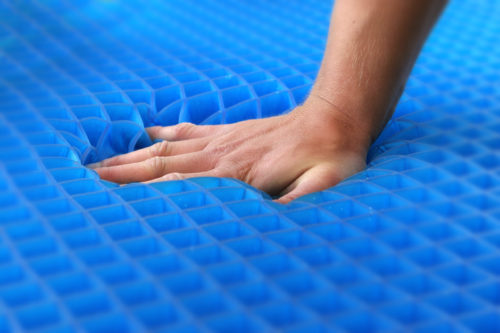 To pair with the Gel Matrix mattress, Intellibed recently introduced its
Sleep Genius Smart Base
that was developed following research to help NASA astronauts get to sleep in space. It is notably designed to treat sleep issues, not simply track them.Featuring technology developed by a team of neuroscientists, as well as music therapy and sleep experts, the scientifically-engineered smart base system is designed to help activate and regulate the brain's sleep systems for optimal mind and body wellness. It leans into the science of sound and hearing—the only sensory system that works in full capacity while you sleep—in order to activate and regulate the brain's sleep centers. The Sleep Genius Smart Base is revolutionary in many ways. It not only lulls users to sleep, but also elevates their entertainment experience using haptic pulse technology allowing consumers to hear and feel their favorite movies, video games and concerts within the comfort of their own homes.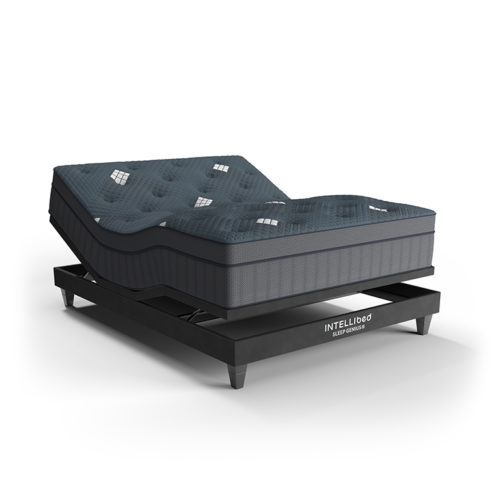 Here, Intellibed CEO Colin House explains more about the company's significant advancements in the burgeoning sleep space.
MK: First, at a high level, can you tell me a little bit about Intellibed and what type of products you create?CH:
Yes, in brief,
Intellibed
is a sleep and wellness company dedicated to improving the quality of consumer health and well-being by helping them achieve restful and recuperative sleep. The sleep industry is inundated with empty promises hyping decades-old technology that doesn't deliver or offer a real, innovative solution for a better night's sleep. Solution-driven and scientifically engineered, Intellibed is the leading innovator of mattress and sleep solution technology.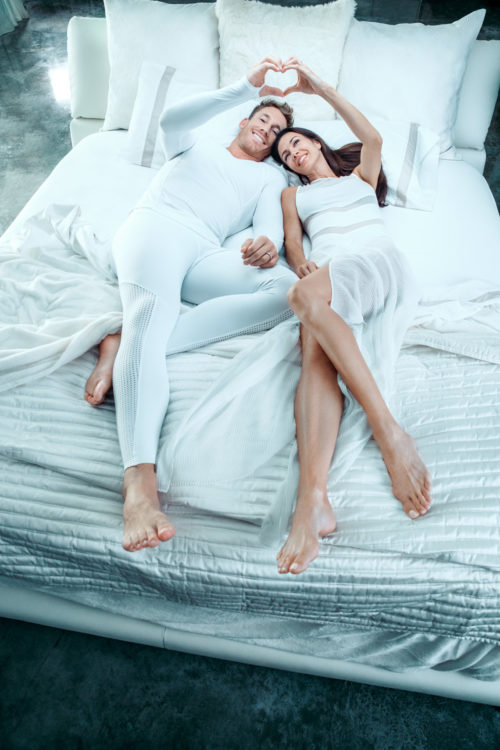 MK: Before we turn to the Sleep Genius Smart Base, can you take a moment to describe what makes Intellibed's mattress options different from others in the marketplace
?
CH:
When shopping for a new mattress, there are two key attributes to look for: a mattress that is firm enough to properly support your back and align your spine, but one that is also soft enough to relieve pressure from your shoulders and hips. In the past, consumers were forced to
choose
between firm
or
soft, resulting in a major compromise in one area or the other.Gel Matrix technology—the most disruptive and innovative advancement to hit the sleep industry in decades—is what sets Intellibed apart. The Gel Matrix used in all Intellibed mattresses
eliminates the need to compromise
when selecting a mattress. Gel Matrix has the unique ability to be both firm AND soft at the same time, providing customers with maximum back support and spinal alignment combined with soft, comfortable hip and shoulder pressure relief. The optimal sleep surface results in nothing less than a prime sleep experience.This proven Gel Matrix technology was originally engineered for use in professional medical environments to bring comfort to burn victims and long-term patients. It is still used today by Stryker Medical.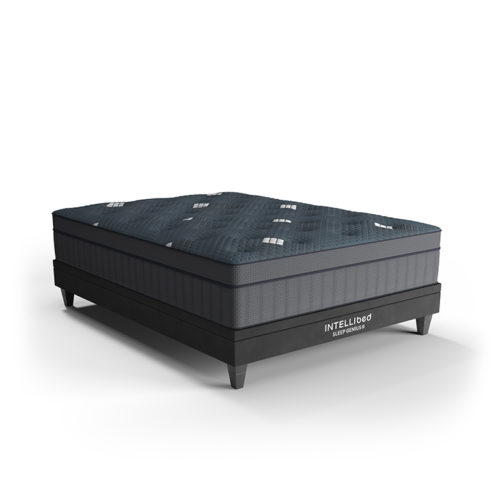 MK: Turning to the Sleep Genius Smart Base, please provide an overview of the product and how it works.CH:
The Intellibed
Sleep Genius Smart Base
further demonstrates our company's commitment to apply technology and industry-first innovation to improve the quality and duration of consumers' sleep.Astronauts orbiting the Earth experience 16 sunrises and sunsets every 24 hours—throwing off their circadian rhythms. NASA enlisted neuroscientists to find a way to help astronauts improve their sleep without having to resort to sleeping pills or other medication. These neuroscientists, together with experts in music therapy and sleep wellness, discovered that the inner ear, our vestibular system that controls our balance, also activates our brain's sleep center through movement.The Sleep Genius neuroscientists replicated the same experience using scientifically-composed music and neurosensory algorithms in sound to create an imbalance in the inner ear that's 100 percent natural. The synchronized, low-amplitude sounds and vibrations activate the inner ear to naturally mimic the experience of being gently rocked to sleep like a baby.The innovative Sleep Genius Sonic Massage feature uses sound waves to create a stress-reducing, spa-like massage. This results in increased blood flow and circulation, so you get a better night's sleep.And the icing on the Sleep Genius "cake" is the revolutionary Haptic Pulse, which lets you feel the music and action of your favorite movies, video games and concerts. With this new cutting-edge technology, in-home entertainment utilizes a built-in six-speaker Bluetooth sound bar to allow you to experience the screen action like never before as your bed vibrates to every T-Rex footstep, volcanic eruption, car chase and driving musical beat.I should also point out that it becomes part of a home's technology ecosystem, as it integrates with platforms like Amazon Alexa and Google Home to facilitate a more complete and comfortable experience.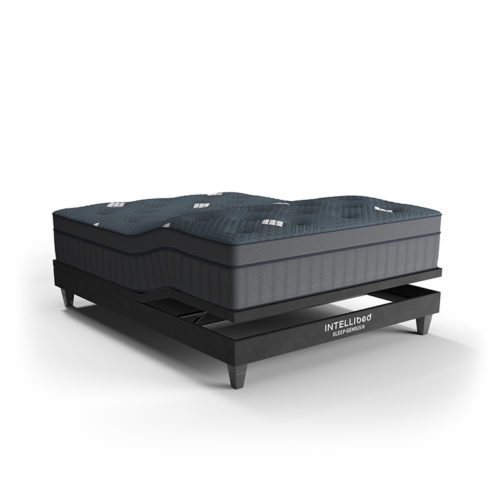 MK: Can you provide any insight on your customers' sleep experiences since using Intellibed products?CH:
With an overall 4.5-star average customer rating and throngs of user
testimonials
, Intellibed has amassed legions of fans who source and procure our products in various ways: via
retail locations
around the country like
Mattress Firm
, or by ordering directly from our own website.  I should mention that, while the Sleep Genius Smart Base completes the Intellibed sleep environment system, it can also be used with other mattresses should a customer so choose. In either scenario, our Smart Base addresses the needs and wants of the mind as well as the body—it helps put both in their most comfortable and relaxed state, while activating and regulating your brain's sleep rhythm for longer, deeper and overall better sleep.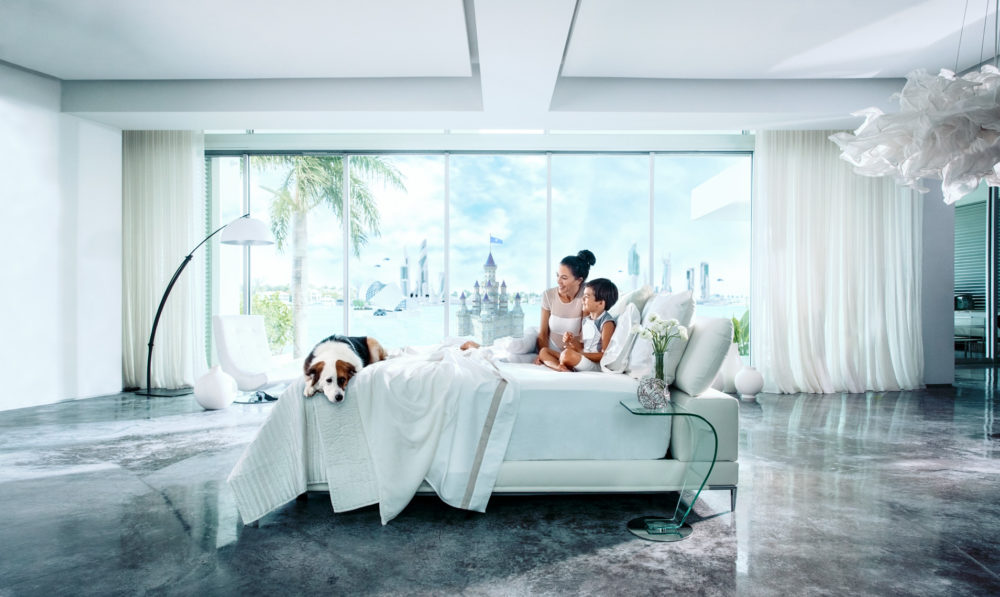 ~~~
Forbes Business Council Member
Merilee Kern, MBA is an internationally-regarded brand analyst, strategist and futurist
who reports on noteworthy industry change makers, movers, shakers and innovators across all categories, both B2C and B2B. This includes field experts and thought leaders, brands, products, services, destinations and events. Merilee is Founder, Executive Editor and Producer of "The Luxe List" as well as Host of the nationally-syndicated "
Savvy Living
"
TV show. As a prolific consumer and business trends, lifestyle and leisure industry voice of authority and tastemaker, she keeps her finger on the pulse of the marketplace in search of new and innovative must-haves and exemplary experiences at all price points, from the affordable to the extreme. Her work reaches multi-millions worldwide via broadcast TV (her own shows and copious others on which she appears) as well as a myriad of print and online publications. Connect with her at www.TheLuxeList.com and www.SavvyLiving.tv / Instagram www.Instagram.com/LuxeListReports  / Twitter www.Twitter.com/LuxeListReports / Facebook www.Facebook.com/LuxeListReports / LinkedIN www.LinkedIn.com/in/MerileeKern.***Some or all of the accommodations(s), experience(s), item(s) and/or service(s) detailed above may have been provided or arranged at no cost to accommodate if this is review editorial, but all opinions expressed are entirely those of Merilee Kern and have not been influenced in any way.***
Sources:
https://www.medicalnewstoday.com/articles/307334#symptoms-of-deprivation
https://www.360marketupdates.com/global-mattress-market-15950632
All photos courtesy of/copyright Intellibed