What do you use your smartphone for? Most likely for calls and text messages, and you probably play games and shoot videos. Most smartphone owners do exactly this, not realizing that, this is only a tiny part of their smartphones' capabilities. With twister spinner on your phone, start a shooting game, etc. – your smartphone can do much more than that. Those are just some of the things your smartphone can do, but there are many more than that.
In this article, we will focus on the advanced features of a smartphone that make our lives easier and safer.
Environmental Monitoring
Sensordrone is a sensor device that can collect basic information about the state of your environment from a distance. For example, the content of gases in air, humidity, light, pressure, depth, temperature, and even color characteristics of the object, i.e. almost everything that you can feel!
Determining the Location of Lost Items
The Hone application is designed for those who constantly lose something. The way it works is very simple: just link your device to a keychain and click the Search button on your phone. The device will start emitting light and sound signals so that you will notice it.
Driving a Car
Viper SmartStart is a kind of remote control on your smartphone that allows you to give important commands to your car and replace the remote key. You can use it, for example, to lock the door, turn on the car horn and unlock the trunk with just one click on your smartphone.
Lighting Control
Wemo is an app that allows you to control lighting from literally anywhere in the world. All you need to do is download the app and replace the regular light switches with smart lighting from Wemo. A great way to mislead your neighbors while you're out.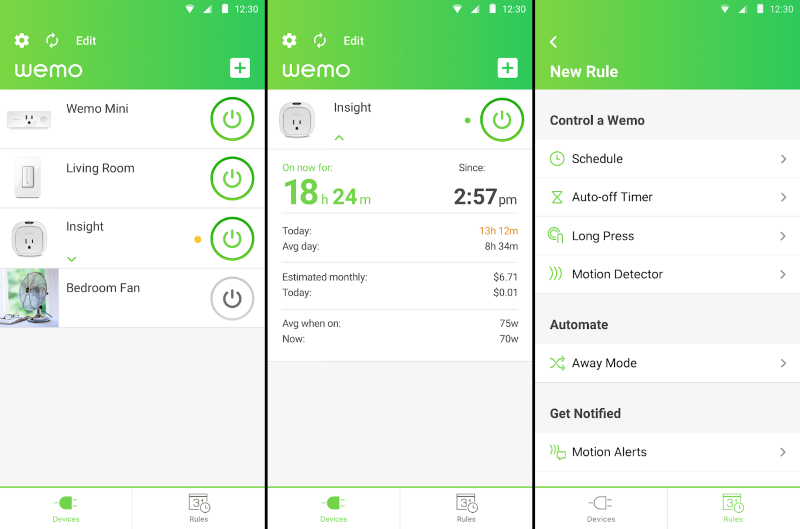 Smart Door Lock
Even from thousands of miles away, Lockitron allows you to open and close the front door with a single tap on your smartphone and notifies you when someone is knocking on the door.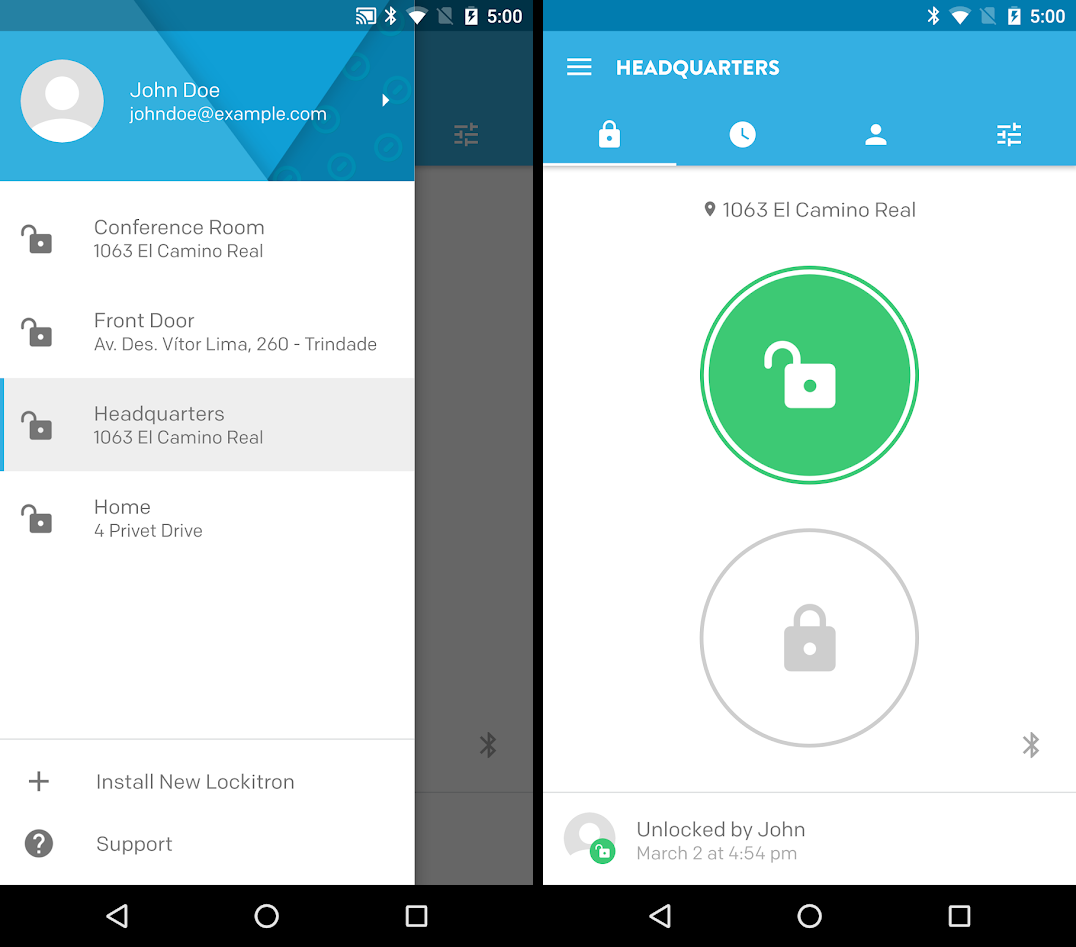 By configuring it accordingly, you can even make the door unlock when you approach it so that you no longer have to rummage in your pockets for keys for a long time.
Animal Feeder
Have you gone on a business trip or stayed at work, and there is no one to feed a hungry dog? You will be helped by a special device and the Pintofeed app, which will feed the animal according to the schedule you have programmed.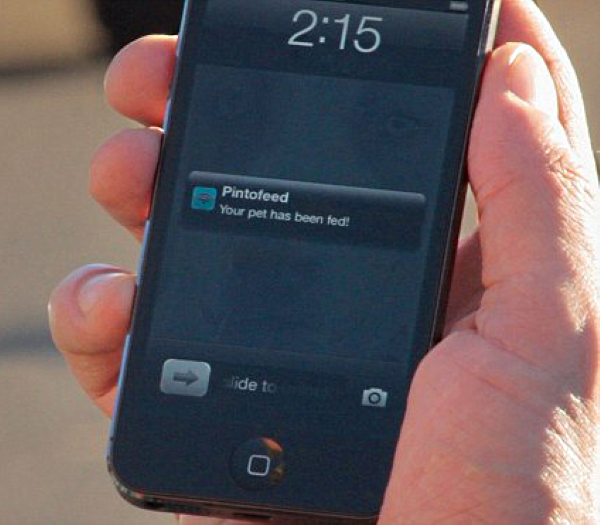 The device can work either in the mode of executing a command sent from a smartphone, or automatically.
Remote Control Device
Constantly losing remote controls for your TV, air conditioning, garage door, or even your toy car or airplane? Apple turns an iPhone or iPod Touch into a remote control for home appliances and radio-controlled toys.
Camera Control
With Canon's EOS app, you no longer have to set the timer on your camera or switch with each other to capture the whole family. Simply operate the camera with your smartphone for easy remote shooting, viewing images, and more.
Crash Sensor Micro Transmitter
Crash Sensor from ICEdot will make your life safer. All you have to do is attach it to your helmet for extreme sports or cross-country racing. The device will notify subscribers listed in the contact list and send them GPS coordinates to start a rescue operation in case of an accident.
Projector
Forget about bulky projectors! A case with a built-in Pico Genie A100 Pico projector for smartphones allows you to project a picture, video, or presentation from the phone screen to any surface. The projector displays multimedia with a diagonal of up to 60 inches and is equipped with an additional sound amplification function.
Thermostat Control
With the Nest smart thermostat, smartphone, and Wi-fi, you can always maintain an optimal indoor climate. The app also recognizes what temperature you would like to feel in the house depending on the time and day of the week.