A promo video is a promotional video that is used to promote the marketing, sales, and events of your business. Generally, they're known as teaser videos. Nevertheless, promo videos are not new in the online marketing field. We all saw promo videos on TV, which we call "TV ads", and those are the oldest method of promo videos.
Now, this digitized era video marketing is getting more attention than every other method. The reason is that video marketing is a method that viewers quickly grab. It helps you to generate emotion, leave an impression with the viewer and encourage them to take action.
The promo video helps to increase the reach and visibility of your business. Customers don't like to read the whole article which bores them and furthermore, they also do not have no time for that. Promo videos are elementary for to the customer to understand; they don't take time for that; they watch videos at any time.
With the video promotion, you cover all the details you want to share in less effort. You can share your promo video on different social media platforms and with that video which increases traffic at your website. This method engaged your audience with the brand in a simple way which digests quickly.
According to research, 92% business said that video is an essential part of their marketing strategy.
The average person spent almost 60 minutes of the day watching the video. The main reason is that many platforms come out to entertain us like Netflix, Amazon, which provides service to advertise your promo on their platform between entertainment programmes. The primary medium is YouTube, which is used by 2 billion users in the world.
Suppose you are looking to build your promo videos but don't know how to make them. Don't worry, just visit this website and start building your promo videos.
In this article, we'll tell you about some fantastic Promo Video Maker Apps for 2020 which can help you to make the best promo videos according to your needs. Those are:
Wave.video
InVideo
Renderforest
Adobe Spark
Animote
Flyr
Kizoa
ClipChamp
HippoVideo
WeVideo
---
1. Wave.video
Wave.video helps to make promotional videos mostly short videos for social media advertising, with the affordable prices pay for a month, and you can create full HD video which can be downloading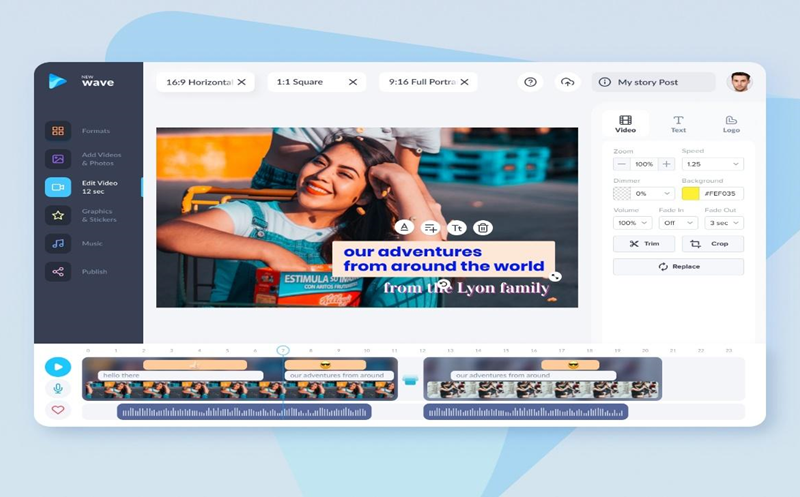 It contains many free templates from which you can choose your appearance. It provides many customization options to make the video want.
You can add a sticker, logo, or watermark on it. Mostly it is handy for Instagram advertisement.
2. InVideo
You can easily use InVideo to transform your content into video format. InVideo.io helps to expand your audience engagement through the video content, which serves media companies, small businesses and brands. They have very supportive staff who continue working to improve their product.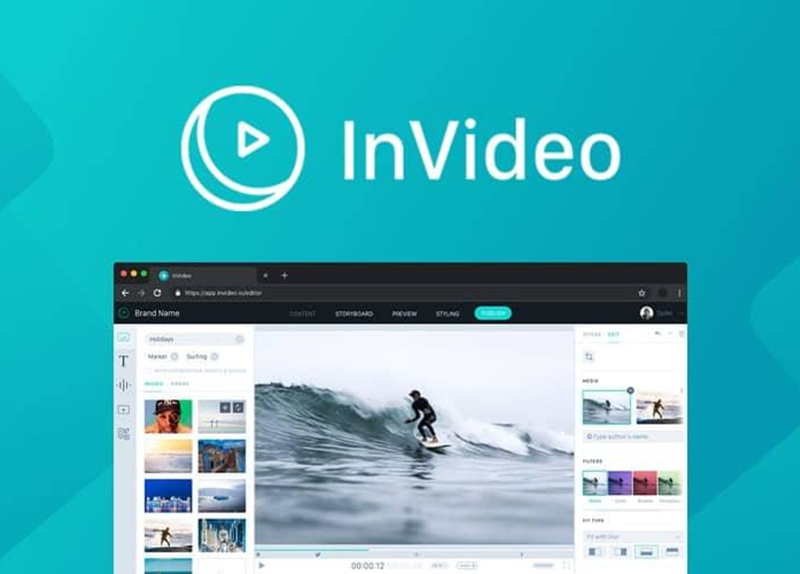 It has 1000 plus ready templates which you can access with buying a membership. It also has many editing functionalities which take your video in the top ten.
3. Renderforest
Renderforest creates videos, logos, intro video, slideshow, infographics and animation. It helps to create quality media for your business quickly.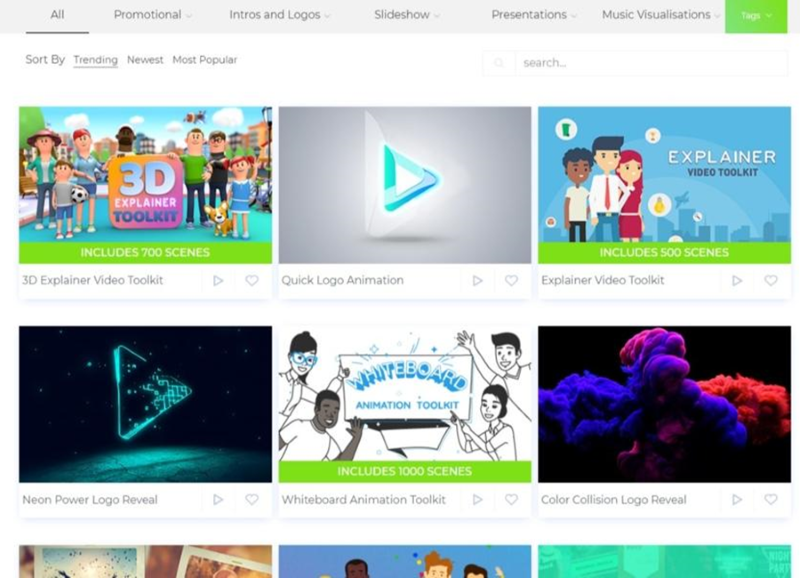 It provides many ready templates to work with them. RenderForest doubles the effectiveness of video with the use of a voicecover trimmer tool.
It also has to reach a sound library to enhance your video's commercial soundtrack.
4. Adobe Spark
Adobe spark is a web application which helps to make impressive social media graphics, promotional videos and single-page websites.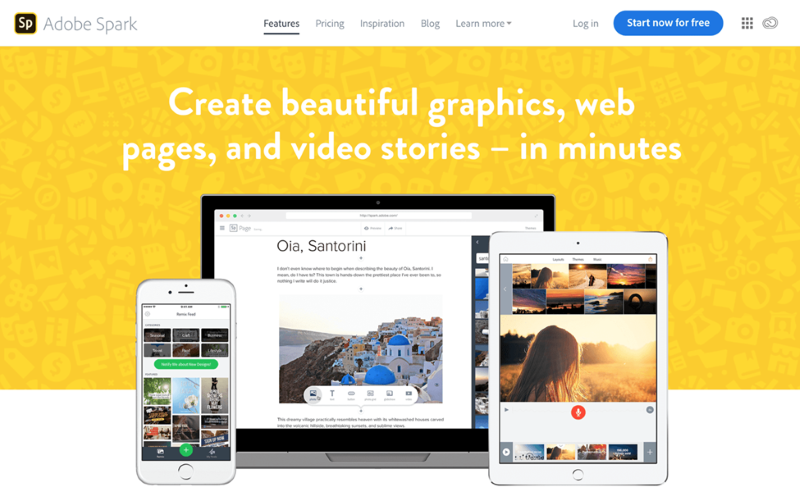 Adobe sparks easy-to-use, and it allows non-designers to create high-quality graphics, promotional videos, and single-page web stories. Adobe spark creates impactful content in just minutes.
5. Animoto
Animoto is used to create high-quality videos and slideshows. It is also known as the best Slideshow Maker. They provide the best music selection with the slideshow that you make.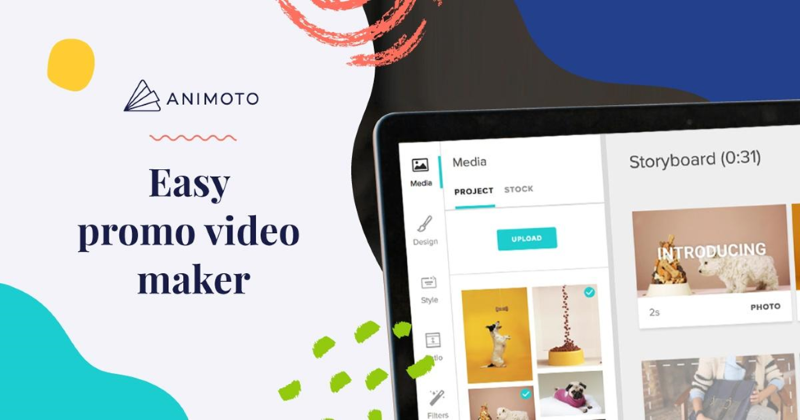 It also helps to make a teaser movie to get kids excited about a topic or a book. For seasonal or holiday-based promotions they have some fantastic themes.
Animoto is free and easy to sign up for. If you want to make small announcement videos quickly then Animoto is the best platform for that.
6. Flyr
If you want to create flashy templates and social media inspiration, flyr is perfect for your business if your company is looking to build aesthetic sides then flyr is the best option for that.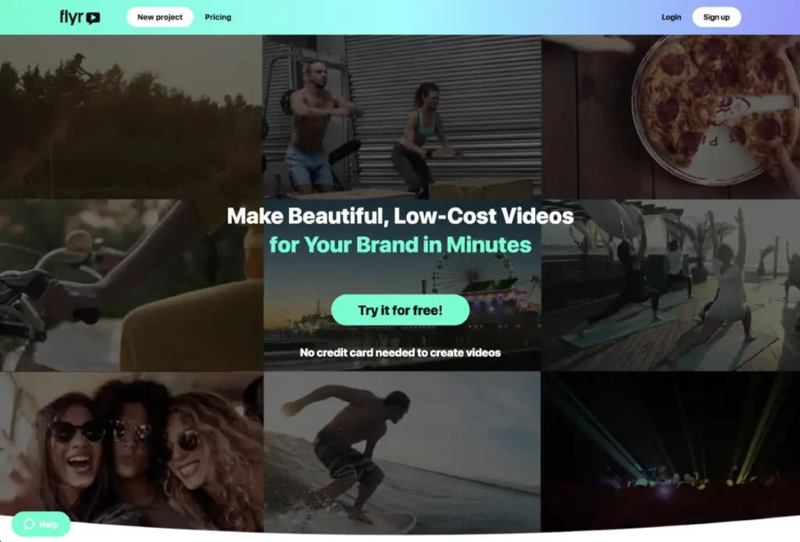 Flyr is very easy to use: sign up on the flyr select style from their templates, replace the text with your desired message and adjust the background.
Flyr has millions of HD video to use as a part of the stock library.
7. Kizoa
Kizoa is used to make the simple video by using a step-by-step guide with the pop-up remainders. They have vast template selection.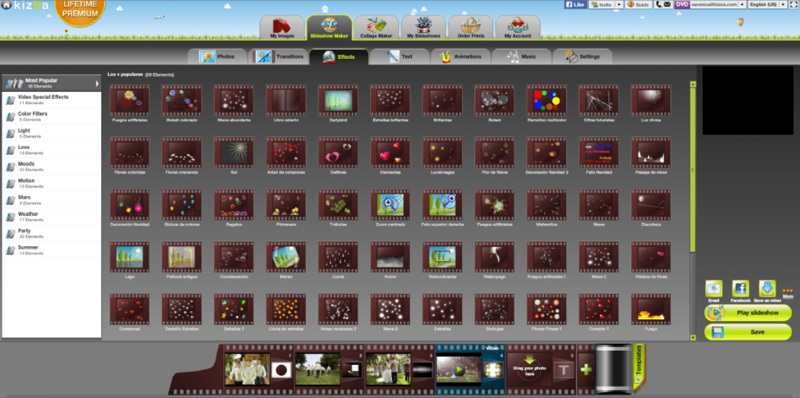 They allow us to use the link to spread your video. It also provides a wide variety of formats.
8. ClipChamp
Clipchamp allows you to edit and compress your videos online, without adding any software. It will enable you to record or compress your video files in seconds, and share them to YouTube, Vimeo, Facebook and Google drive.
Clipchamp is fantastic for those who learn how to edit videos with the use of the browser. They allow downloading the video to your device at free of cost.
9. HippoVideo
HippoVideo is very easy to use. You have only clicked some taps on the phone and you can create amazing videos with your cell phone.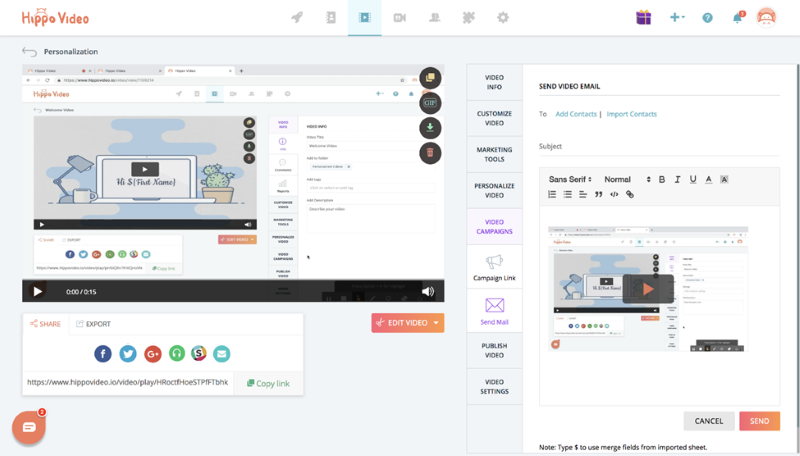 It has a free version allowing you to record up to 10 minutes. It also has excellent customer-response. You can also record your video through webcam or make video editing to create something new. It also has some significant visual effects which allow more fun and unique touch.
10. WeVideo
It is used for educational and teaching purposes, and it is effortless to use. Wevideo is a cloud-based collaborative video creating platform.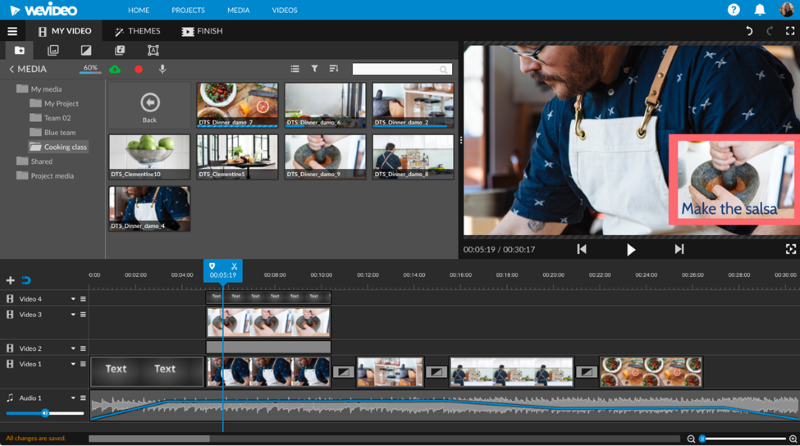 They have almost 450k plus image library and 100k plus song library, but you have to buy a premium package to use them. They can edit across all platforms like IOS, Android, and Web.
FINAL THOUGHTS
So, making a good promo video for your business is not a big deal. You can even do it without hiring a team of video editors.
Any of these video editing apps can help you to make cost-effective, fast and straightforward promo videos.
That being said, you can choose any of these Apps for your business promo video and ultimately, to create your online presence in this digital world.