Nowadays, dashboard cameras are becoming a much more common piece of equipment for any concerned drivers. These "Dash cams" – which can also be called Car DVR (car digital video recorder) or Car EDR (event data recorder) – basically work as an onboard camera for cars that continuously record a video file through a vehicle's front windscreen (and sometimes rear windscreen, or potentially other windows). These car gadgets are mounted on your vehicle's dashboard and are designed to carefully and accurately record every detail that takes place on the road. To put it in a more simple manner, they serve as a "silent witness" in the event of any potential road / car accidents. While the upfront cost of it may seem expensive, dash cams can ultimately help drivers to save quite a sum of money in the long run by getting them out of any potential hit-and-runs, as well as vehicle accidents and any other car accidents that you can think of. This brings us to the Lanmodo Vast Pro Night Vision System.
The Lanmodo Vast Pro is an affordable and high-end Dual 1080P Dash Camera System that also features a Night Vision mode.
Lanmodo's renowned products already made the company a very well known brand when it comes to their Car Gadgets, which offer driver undeniable on-road security and extra-piece of mind. This is the third time that the company utilizes the renowned Crowdfunding Platform Indiegogo to release its ingenious gadgets, which are designed to keep all car enthusiasts and drivers safe during their road trips.
Featuring a Maximum View Distance that can record highly detailed 1080P video up to 984 ft. (300 m), the Lanmodo Vast Pro offers drivers the ultimate peace-of-mind, as they'll always know that their vehicle is protected by your silent witness is priceless.
Having that peace-of-mind knowing that your vehicle is protected by your silent witness is priceless, and that is exactly what the company's new and innovative Lanmodo Vast Pro Night Vision System has to offer to any concerned drivers, bringing them a new driving experience while also ensuring that they can always drive safely.
Now, with all that said, let's take a more detailed look at the Lanmodo Vast Pro Night Vision System and check what this high-end Dual 1080P Dash Camera System has to offer.
DESIGN & SPECS
Starting with the dash cam's actual design, the Lanmodo Vast Pro features an ultra-sleek and compact design. The entire dash cam system is not very bulky, so installing it within your car's dashboard should be a really easy task.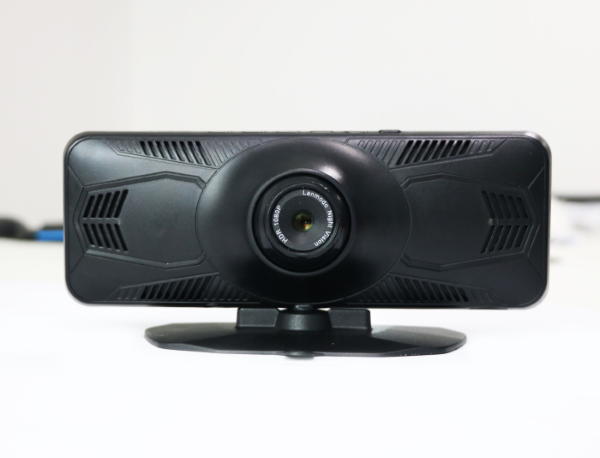 This Dash Cam System works based on low-light imaging technology, and thanks to that, the Vast Pro perfectly provides drivers with clear and crisp high-resolution images, even when driving under heavy darkness.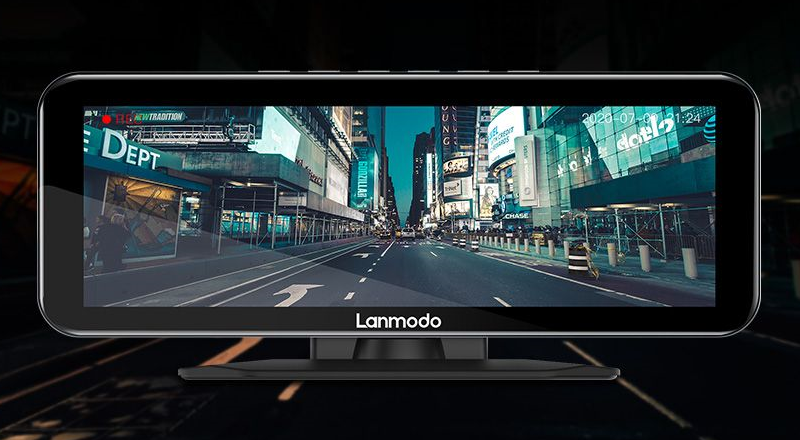 That also goes for any time that drivers find themselves driving during any potential rainy or foggy weather conditions. Not only that, but thanks to the system's IP67 waterproof rating, the system is perfectly safe from any incoming raindrops after opening your car's door during a heavy-rain day.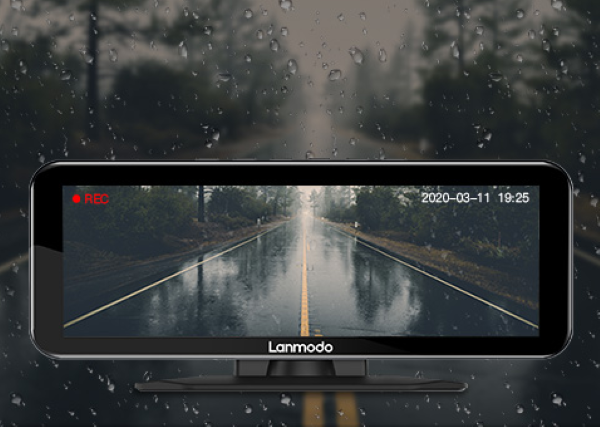 The Lanmodo Vast Pro's built-in IPS screen accurately and vividly presents a full-color image while also displaying a driver's real-time road situation.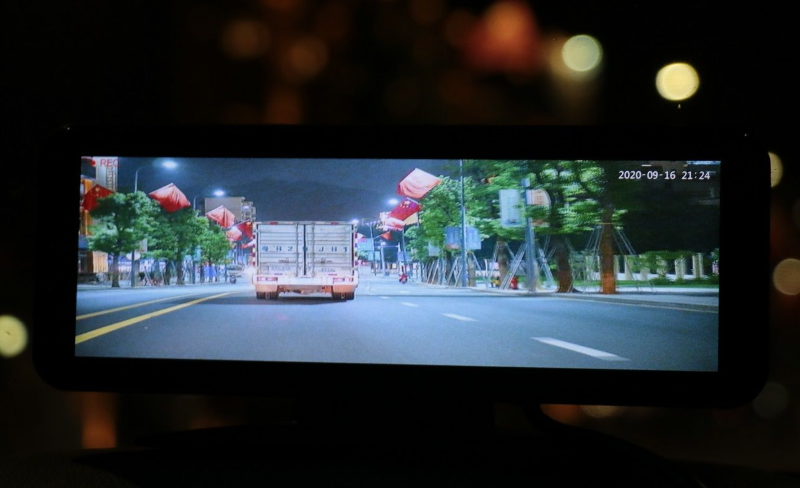 Not only that, but the system also features Dual Recording functionalities for both its 45º front-view camera and its 170º rear-view camera, with a video resolution at 1080P. It's also worth to mention that this brand-new dash cam system also offers driver a maximum storage capacity of 128GB.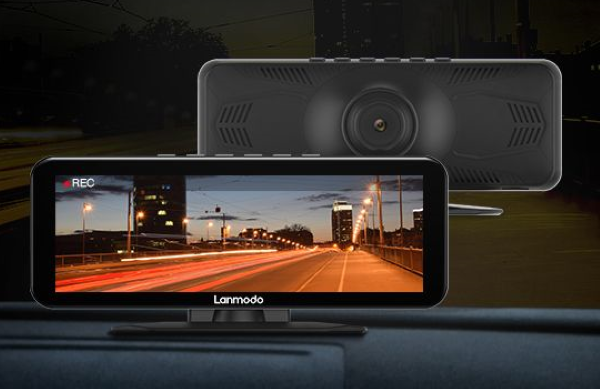 Furthermore, and as mentioned before, the Vast Pro Night Vision System can accurately record video up to 984ft (300m) distance (with night vision included), as the system comes equipped with a built-in Sony CMOS sensor chip and 7-layer full glass, which ultimately allows its Dash Cam to capture a clear image in full-color at night.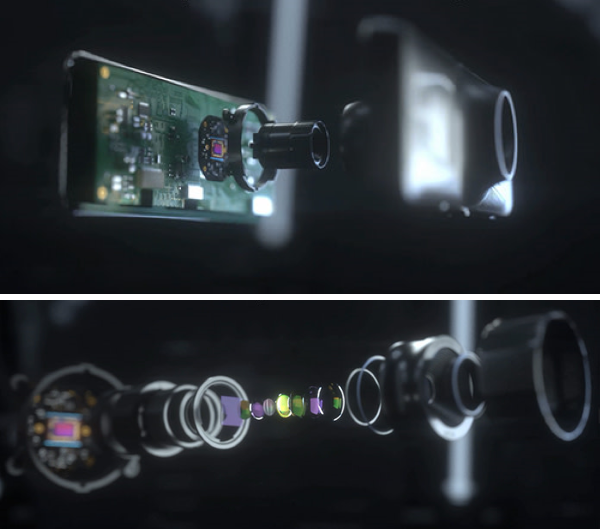 Thanks to that same recording view distance that can up to 300M/984ft, drivers are ensured to have more reaction time to avoid ultimately an accident (between 12 to 13.2 seconds).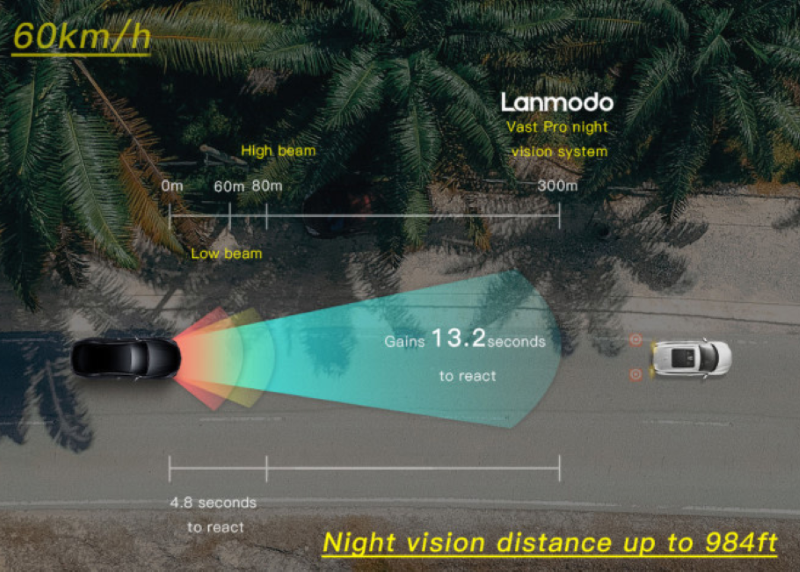 When compared to the short 4.8 to 6 seconds maximum that most other Dash Cam systems can offer to drivers, the Lanmodo Vast Pro ends up being far superior when it comes to its Recording View Distance, as it ultimately allows drivers to see much further ahead than just the headlights of the next car in front of them.
Other than its 984ft recording view distance, the Vast Pro Swivel Camera also features up to 45-degree wide-angle visuals, so drivers can easily set up the system in different positions within their car's dashboard.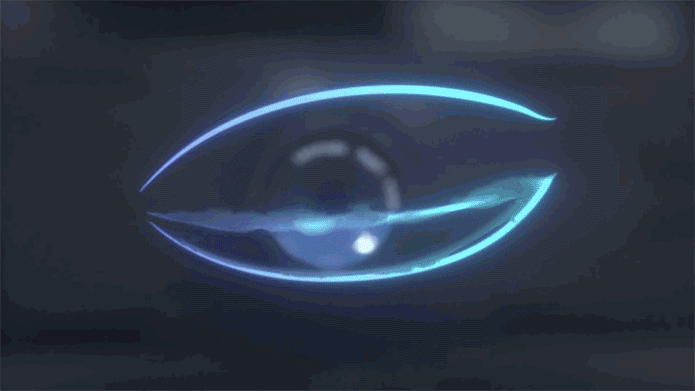 Lastly, the system also comes equipped with a high-end G-Sensor that can accurately detect any changes in proper acceleration (this is a great thing to have integrated on any Dash Camera System during any potential car accidents where you're actually the innocent driver who got crashed onto).
OTHER NOTABLE FEATURES
24H Parking Monitor Mode
This highly-capable Dash Cam System also features a 24-Hour Parking Monitor Mode, which basically provides drivers with a real-time recording function that can be used as the Vast Pro's 24H parking monitor, which, when combined with the system's Dual Recording 45º-angle front and 170º-angle rear views and its built-in G-Sensor, can accurately detect any collision footage to protect your car at all times.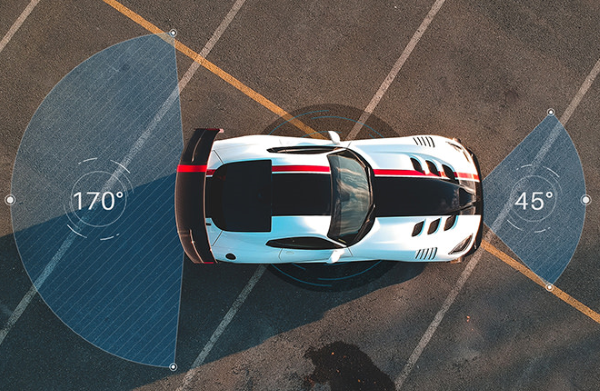 WHAT'S IN THE BOX?
Inside each package, users will find: the Landmodo Vast Pro Dash Cam (the main unit with a built-in 1080p resolution screen), an included input cable with two connection ports (power port and secondary-video connection port for the system's 170º rear-view camera), the system's rear-view camera and its video cable, an included OBD Adapter, a Cigarette Lighter (which provides the system with power), and one included Screwdriver to help users mount the system.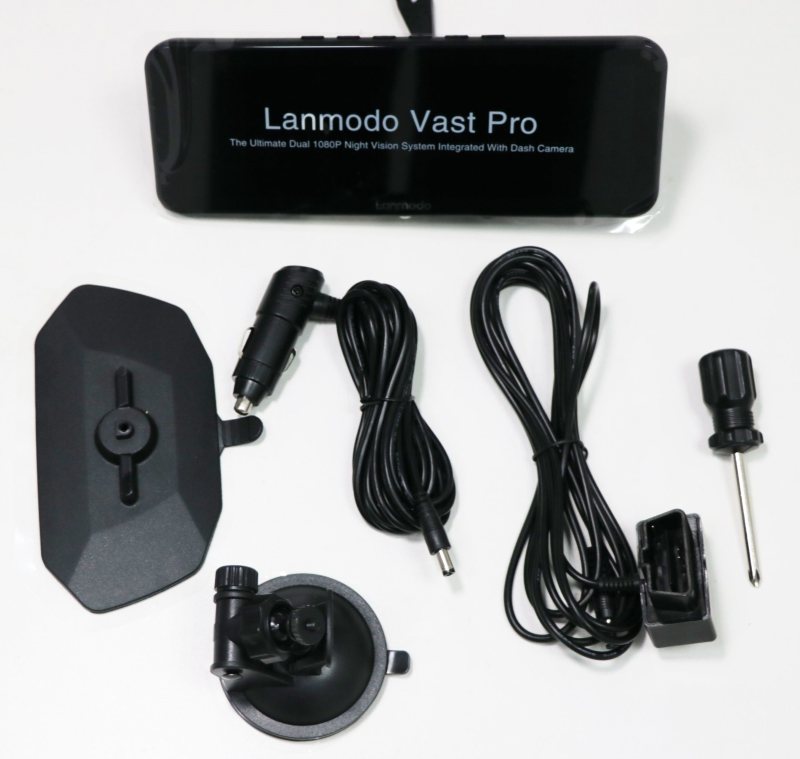 FINAL THOUGHTS
The Lanmodo Vast Pro is an affordable and high-end Dual 1080P Dash Camera System that features 1080p video resolution with Night Vision mode, Dual Recording with 45º front-view and 170º rear-view angles, up to 984 ft. of recording distance, and up to 128 GB of storage capacity.
All that makes the Lanmodo Vast Pro Night Vision Dash Cam System one of the safest and most reliable ways of video recording any potential road incidents that you might face in the future.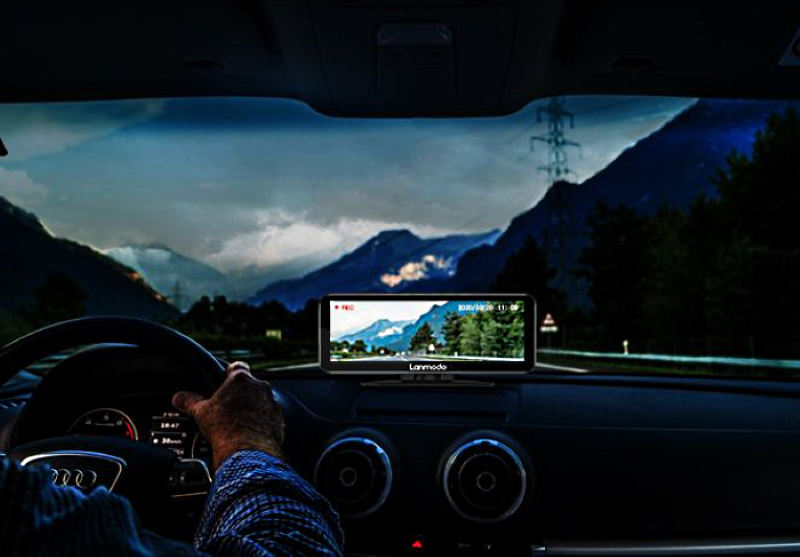 With it, you can have legitimate high-resolution video evidence that you can present at any time to ultimately protect yourself from any unwanted expenses related to road incidents that involve your vehicle.
If you're interested in getting it, all you have to do is to pledge a minimum of $209 to Lanmodo's Indiegogo Crowdfunding Campaign.
That's exactly 65% off of the system's future retail price of $599. Thanks to that, not only do you end up supporting a company that's passionate about developing state-of-the-art car gadgets that are designed to mainly keep drivers safe during their road trips, but you also save a reasonable amount of money while investing on a highly-capable Dash Cam System.