Since the turn of the millennium gambling has changed irreversibly, especially when it comes to Virtual Reality Gaming. Obviously, we are talking about the groundbreaking impact the internet had on what was previously a traditional brick and mortar industry.
The boom of online gambling since the 1990s has shifted the industry massively, and thanks to that, it allowed more people than ever to enjoy gambling, with more casinos than ever before the industry has become hyper-competitive. This competition is excellent for consumers, since it not only means that they are frequently rewarded with competitive bonuses and promotions, but also that software developers and casinos work hard to creative genre-defining games and products to keep customers coming back for more.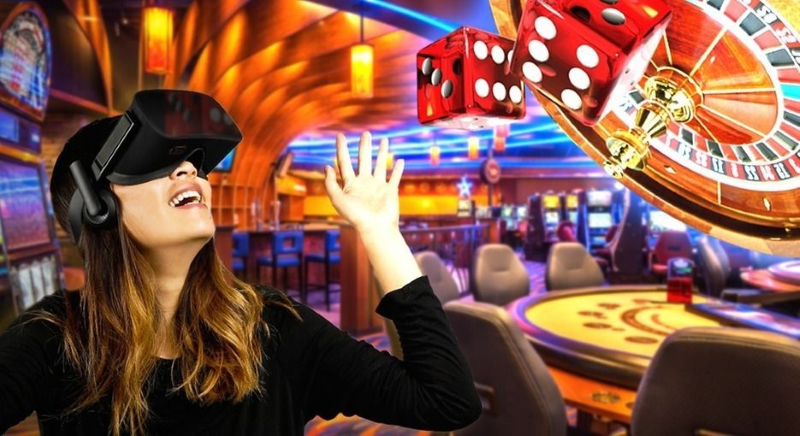 The newest innovation to hit the gaming market is virtual reality, but will it revolutionize the gambling industry? For those who have already invested in a VR headset, this article discusses in detail the best VR casinos currently available.
What Are VR Casinos?
Virtual Reality is no longer a concept imagined in sci-fi movies, it is very much real in the 21st century and is already being used to transform the traditional gaming market. Casinos are now adopting this technology and using it to provide players with immersive, interactive experiences.
Players can now experience the thrill of sitting at a table in a brick and mortar casino, without having to leave the house. Using a VR headset players can participate in a variety of live-dealer games such as blackjack, poker, or roulette. These games are played in real-time and bettors can engage with other players in the "room" instantaneously.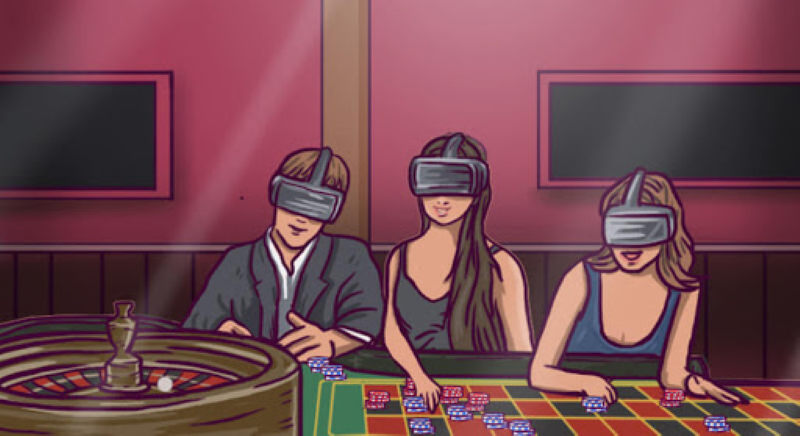 Whereas traditional online casinos lack some of the glamour and appeal of traditional establishments, VR changes this dynamic. Customers can now put on their VR headset and enter an exquisitely digitally rendered, 3D VR casino. Not only do customers get the satisfaction of feeling like they are at the casino, but due to the headsets still being reasonably pricey, customers feel like they are VIPs at an exclusive club.
Features You Can Enjoy in a VR Casino
Virtual reality casinos may only be a recent reality, but developers have invested a staggering amount to make them a delight to play. The best games have incredibly life-like features meaning that the initial investment into the headset is well worth it.
Here are some of the amazing features you will be able to enjoy whilst playing at a VR casino:
Fully Immersive Game Rooms: VR casinos have been beautifully rendered, game rooms are finely detailed and have incredible immersive features customers can enjoy. Whether it's heading to the bar to enjoy a virtual cocktail or chatting with fellow bettors in the lounge, no expense has been spared to make these casinos feel as authentic as possible.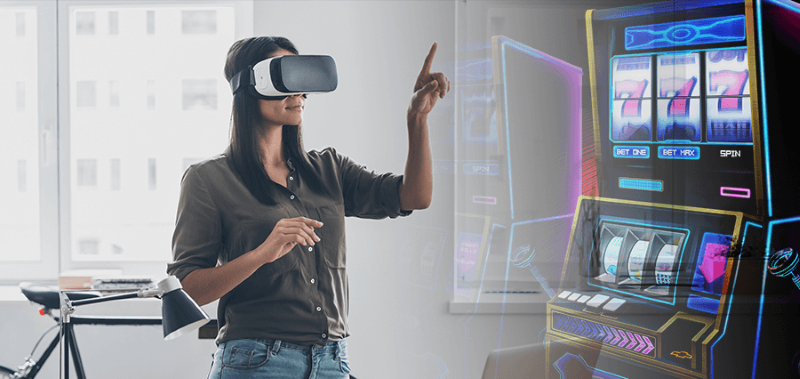 In-game Chats: Much like in live-dealer online games, being able to chat with fellow players and the dealer adds to the authenticity of the event.
Great Selection of Slots: With VR casino's popularity booming, many game providers are now offering their consumers an exceptional variety of slot machines, this helps to keep customers entertained and enjoying their casino experience.
Table Games: For many players, table games are the main event of any casino experience. VR casinos know this and have put a lot of time into ensuring they feel similar to playing at a brick and mortar casino. Bettors get to simulate real-life events such as choosing which chair they sit at, playing with a live-dealer, and engaging with other players.
Casino Sounds and Iconography: VR software developers have put an extensive amount of time into ensuring rendered casinos have the same auditory and visual stimulus as a traditional casino. This means they have used sounds and imagery taken directly from real casinos, this adds to the 3D space and makes it feel more authentic.
Great Range of Avatars: You can be anyone you want to be in a VR casino, without the effort of getting dressed up or having to leave the house. Once again, the game developers have excelled themselves and created an incredible range of avatars for you to choose from. Picking an alter-ego has never been so fun!
CONCLUSION
Virtual reality casinos are still a relatively new concept, and that basically means that developers are still working hard to perfect them by constantly creating new features.
With the hardware of the headsets developing so rapidly, it's clear to see that Virtual Reality Gaming will reshape our relationship with online casinos forever.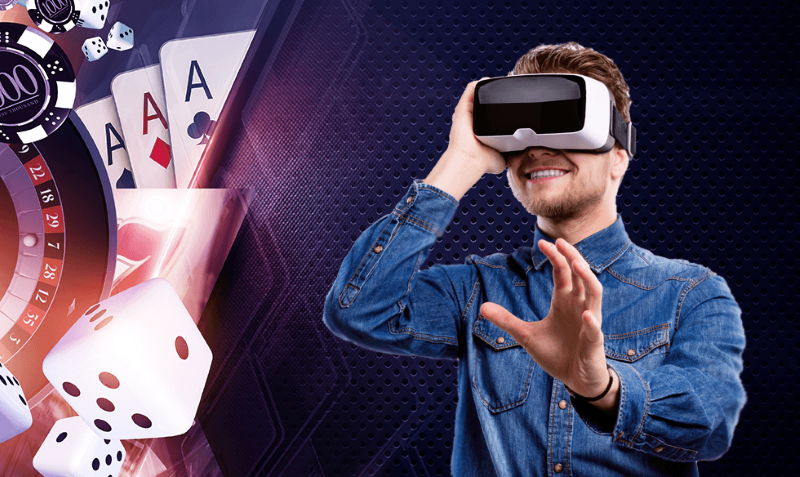 The rapid evolution of casinos after the meteoric rise of the internet and then smartphones proves what an innovative and adaptable industry this is.