When it comes to wireless earphones/earbuds, True Wireless Earbuds have definitely become a huge trend in the Headphones and Earphones market. However, while wireless earphones can offer you some very convenient features like easy-to-use touch controls as well as the freedom to use them during any activity (including workouts) without getting tangled in a wired mess, several wireless earphone brands still lack a very needed feature. That would be having a smart functionality that ultimately allows the earphones to automatically adapt their audio profile to each users' sound needs by simply learning about their users preferred sound settings. This is exactly where the NuraLoop Earphones comes into play, as these unique smart wireless earphones promise to deliver exactly that.
The NuraLoop Earphones are a unique and lightweight pair of smart wireless earphones that feature a personalized smart sound technology that learns about a user's preferred sound settings to automatically adapt the earphones sound profile.
That's the main feature that separates the NuraLoop Earphones from all the other wireless earphone brands, which are quickly overflowing the market with wireless earbuds alternatives.
However, these earphones have much more to offer, as they also feature an outstanding sound quality for crystal clear voice calls and music playback with an awesome and immersive bass, a decent Active Noise Cancellation, a very long-lasting battery life that can last you all the way up to 16 hours, and even the option to wear them with either a wired or wireless connection.
Now, without further ado, let's check out everything that makes the NuraLoop Earphones a super-special and unique pair of wireless earphones that you shouldn't even have to think twice about buying.
DESIGN & SPECS
Starting with the earphones' design, the NuraLoop Earphones differ quite a lot from several of the mainstream true wireless earbuds that you can find on the market, as these earphones are actually not truly wireless. However, that's not necessarily a bad thing, as the NuraLoop are a very well built pair of wireless earphones with a distinct look.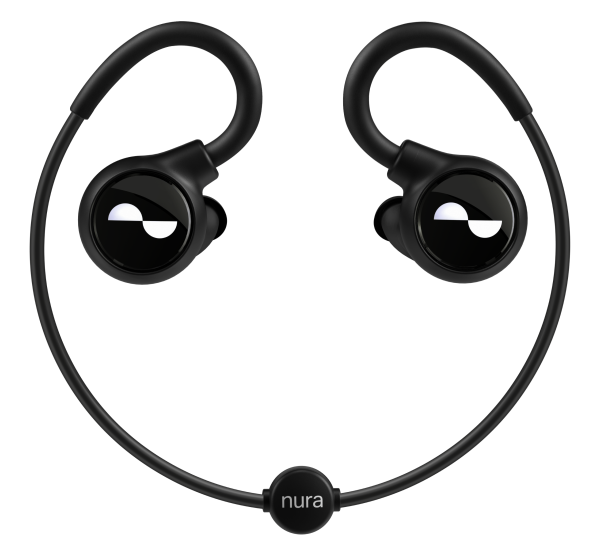 Getting straight to the point, both earbuds in this pair of wireless earphones are connected to each other by a short, lightweight and ultra-flexible silicone cable.
Moreover, each of the NuraLoop's earbuds feature an in-ear design that's compact, easy-to-wear and extremely comfortable to use for long periods of time and all-day listening.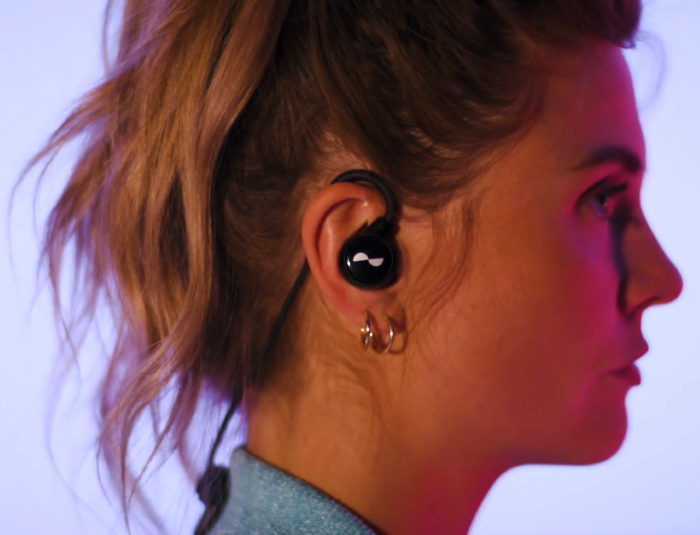 The earphones' compact and lightweight design is what ultimately makes this "wired" pair of wireless earphones an ultra-portable sound solution for all of your sound needs.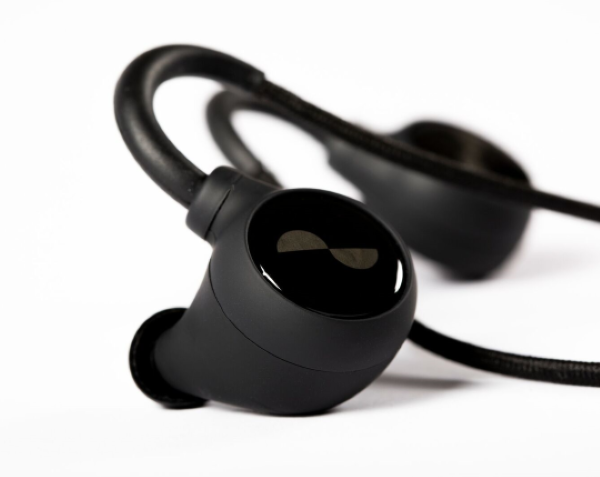 If you notice closely, at the top of each earphone, there's a flexible ear hook that's quite malleable, ultimately allowing users to further adjust their NuraLoop Earphones fit to their comfort needs. These ear loops feature a very rubbery texture that makes it possible for users to easily and conveniently bend the loops to perfectly and seamlessly adapt as a hook over their ears.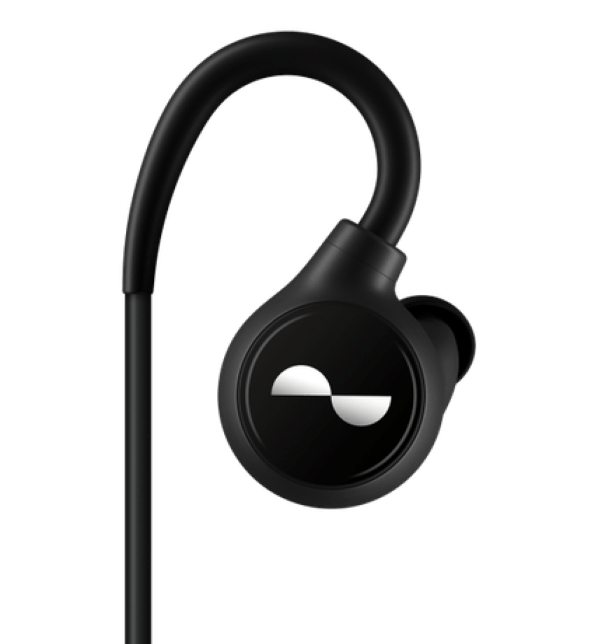 Additionally, for anyone that's worried about these in-ear earphones fitting their ears properly, the NuraLoop also ship together with four (x4) different sets of custom-sized silicone ear tips, so no matter what your ears' size and/or shape are, you shouldn't have any problem finding the perfect fit.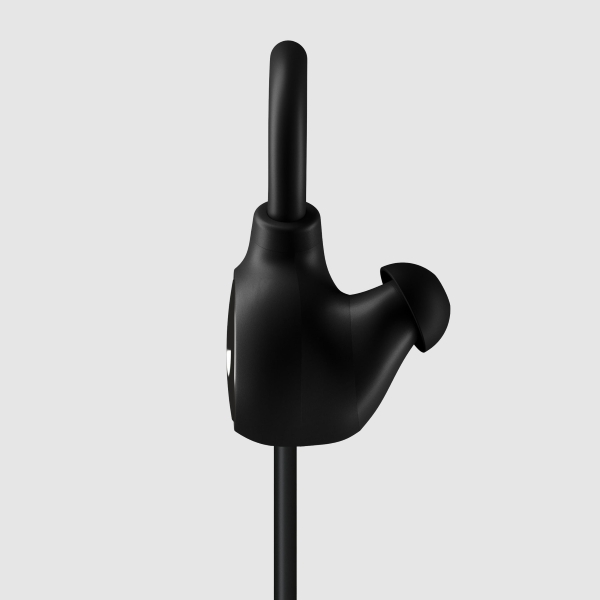 Now, what makes these unique wireless earphones so distinct from other brands on the market is the combination of their flexible ear loops (which we already discussed) with their flexible cable, which connects the earbuds together and ultimately allows users to wear them around their neck when they don't want to have the earbuds on (inserted into their ears).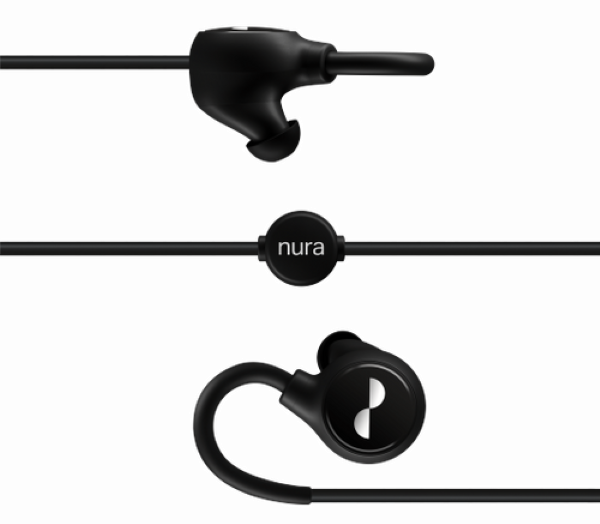 Both the earphones' malleable ear loops and their flexible cable that connects both earbuds together are somewhat thick, but in a good way, as that's what ensures that the NuraLoop Earphones won't end up getting tangled up if you throw them on your bag, backpack, or purse, or ultimately, carry them with you neatly and carefully wrapped up within your pocket.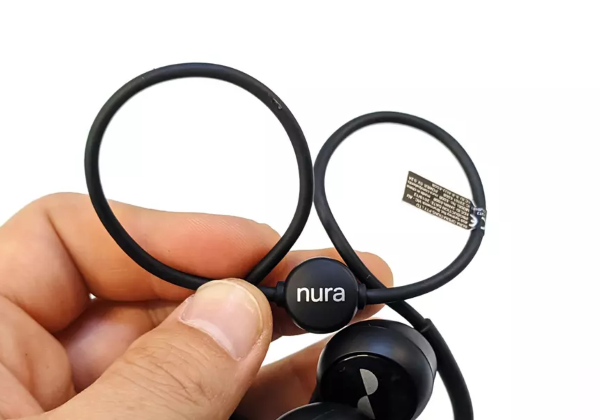 I'd also like to point out that while the cable gives users the great benefit of wearing these earphones around their necks when their not wearing them, keep in mind that the extra thickness of the cable might be slightly uncomfortable when wearing a jacket or coat on top of these earphones while having them hanging over your neck. However, most of the times, the NuraLoop's slightly thick cable won't even get in your way, and thanks to that, you'll probably end up forgetting that it's even there.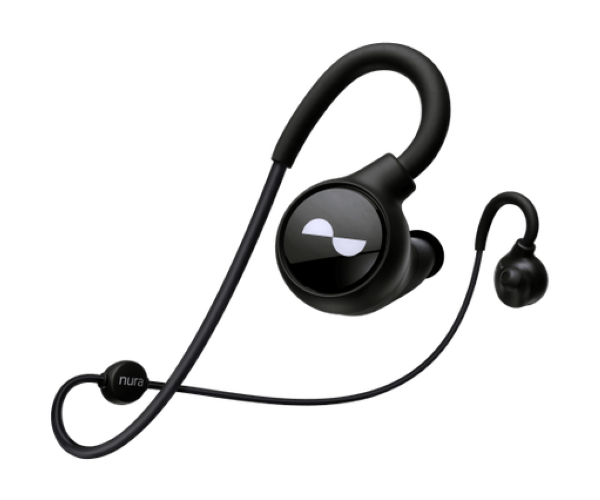 Lastly, it's also worth to mention that while these earphones don't have a specific IP water-resistant rating, the NuraLoop Earphones are still rated to be sweat-resistant, as they were designed to be worn for prolonged exercise use. That being said, feel free to wear them during your workouts with absolutely no concerns of water- and/or sweat-damage.
AUDIO QUALITY & NOTABLE AUDIO FEATURES
Now, moving on to the NuraLoop's audio specs and audio quality. Following the footsteps of the company's already-released Nuraphone Over-Ear Headphones, the NuraLoop Earphones also feature an outstanding sound quality, which integrates an excellent bass response and a warmer overall sound.
While these wireless earphones are not designed for an audiophile with really high standards for their audio products, these little wireless earbuds still come equipped with really high-quality sound drivers, and thanks to that, they still offer you a really nice sound quality.
In my experience, both the treble (high tone sounds) and mids (mid-range sounds) were present and well represented at a very high-quality and with great sound clarity, and the same goes for the lows (the bass / low-range sounds), which noticeably was very pronounced, as well as quite punchy, making deeper beats sound amazing.
Even for those times were you play your music at louder volume settings, the NuraLoop seemed to hold their sound quality, as they easily put a smile on my face when I cranked them up, featuring no sound distortion whatsoever.
Overall, the NuraLoop has a very attractive sound signature. Without any doubts, these wireless earphones will not disappoint anyone that's passionate about listening to music, whether that's one specific gender of music or even multiple music genres.
Active Noise Cancelling and Social Mode
Lastly, just like many other wireless earphones on the market, the NuraLoop also offer its users a very nice Active Noise Cancelling feature, which allows you to wear them in a more immersive manner to ignore every other noise around you, ultimately making them great for everyday wear, even when you're at a coffee shop, at the office, or at the gym.
Contrarily to that, the NuraLoop also feature a special listening mode that's called the Social Mode, which allows users to listen to their favorite tunes while still being able to hear their surroundings by having the earphones not blocking surrounding sounds.
INTERFACE & TOUCH CONTROLS
Now, moving on to the NuraLoop's interface. Each earbud in this pair of wireless earphones comes equipped with touch-panels at their outer sides that offer each user a limited range of fully customizable touch-controls (configured via the Smartphone Companion App – discussed at the end of the article).
The earbuds' touch panels themselves are extremely customizable and allow you to have up to six (x6) different customized personal touch-controls at the same time. These customized personal touch-controls include simple hand gestures (touch-controls) like single tap, double tap, and a rotating finger-loop gesture.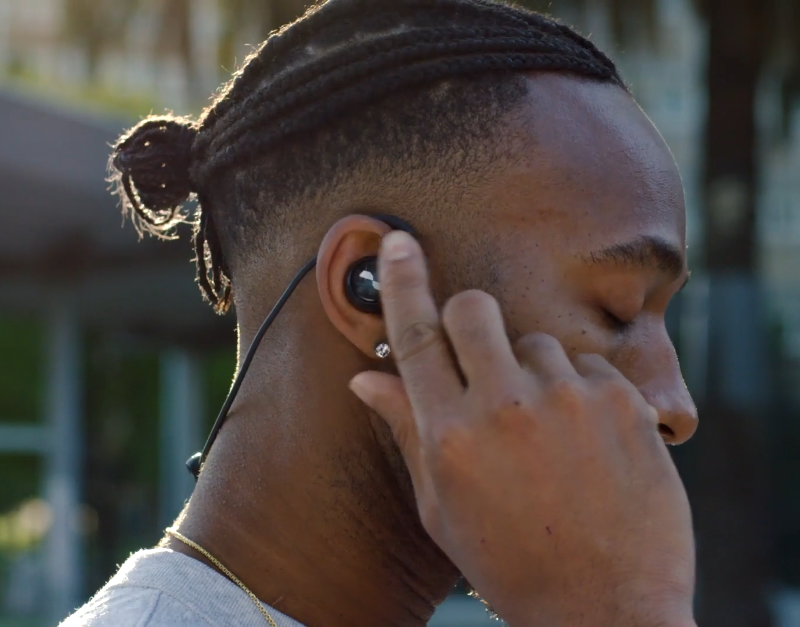 Users can customize their personal touch-controls to Answer and Decline incoming phones calls, to adjust the earphones' volume level, to adjust the earphones' level of their Active Noise Cancellation Mode (how much sound they block), adjust your own sound profiles' Immersion Mode volume (more on that at the end), and pretty much anything else you want adjusted.
Still on the earphones' built-in touch panels, there are two ways of turning the NuraLoop Earphones On and Off. You can either activate an Auto On/Off feature via their Smartphone Companion App (discussed at the end of the article) or you can activate the Manual On/Off Mode, which will require you to Press and Hold both of the earbuds' touch-panels simultaneously for exactly 3 seconds to turn the earbuds On or Off.
Now, it's also worth to point out that when the company first announced their NuraLoop Earphones, Nura stated that they were looking to innovate the way that wireless earphones are meant to be used. Sticking true to their words, the company managed to make the NuraLoop an interesting audio solution that features both charging and auxiliary wired connections by using a single magnetic puck that comes integrated halfway between the two earbuds.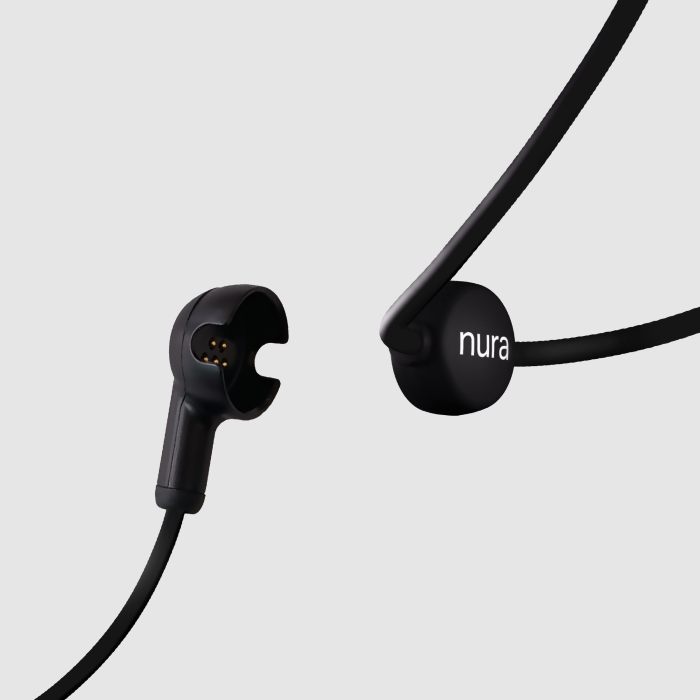 As mentioned earlier, these unique wireless earphones feature a very special design, as the NuraLoop are the only wireless earphones that are currently available on the market that can be used both wirelessly and wired, as they offer you both Wired and Wireless Connections.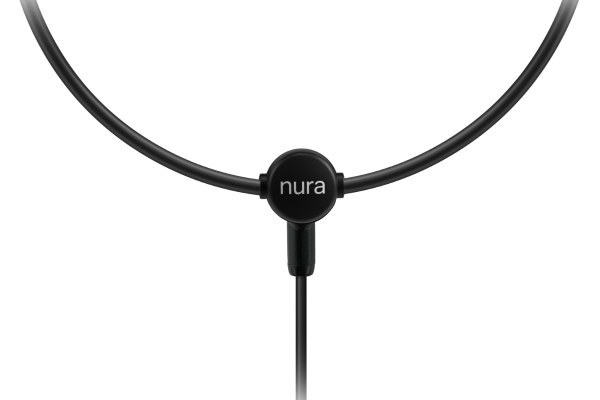 By using the earphone's Smart Magnetic Connector (which can be found at the back side of the earphones' flexible cable, users can have the earphones automatically adjusted to their included Magnetic Analog Audio Cable, which features a 3.5mm Analog Audio Adapter to provide them with an Analog Audio experience for whenever they need it.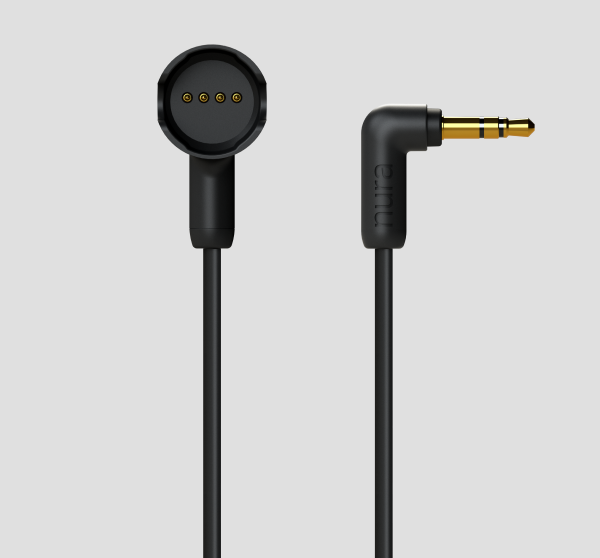 To be completely honest, who in the world doesn't like magnets? This implementation ultimately means that nothing has to be plugged in, which, in theory, should lead to longevity as nothing is being worn down.
CONNECTIVITY
Now, when it comes to the NuraLoop's connectivity side of things, these wireless earbuds feature Bluetooth 5.0 connectivity (with support to aptX HD for high-quality wireless listening), as well as multi-pair support for whenever you connect them to a new Bluetooth-enabled device.
BATTERY LIFE
Now, moving on to the NuraLoop's battery life, these wireless earbuds offer you a very long-lasting battery life, which can go up to 16 hours of playtime (this is when using them at reasonable sound settings, instead of the highest volume levels possible, of course).
Charging the NuraLoop is also quick and simple. Just like their Magnetic Analog Audio Cable, the earphones also come with an included USB-A Magnetic Charging Cable, which features an integrated magnetic connector at one of the cable's ends, ultimately making charging the earphones a simple and fast process.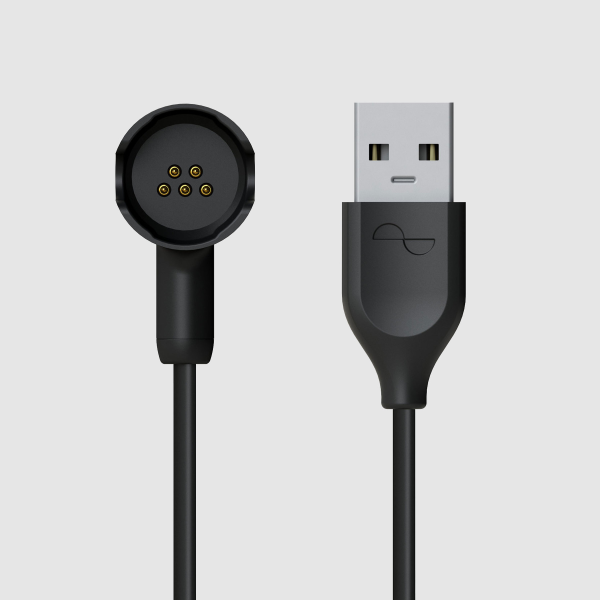 Within just a few hours, the earphones can be charged from 0% battery all the way to 100%.
THE SMARTPHONE COMPANION APP – The Nura App
The NuraLoop's also feature their own Smartphone Companion App, which is simply called the Nura App, and is available to download for free for both iOS and Android devices.
Within the App users can fully customize their NuraLoop Earphones, including the earphones's sound settings, the already mentioned six (x6) different customized personal touch-controls, and several other features.
NOTABLE APP FEATURES
Nura Personalised Sound Technology
As mentioned earlier, the NuraLoop also feature the company's smart sound technology, which they call the "Nura Personalised Sound Technology". This technology is exactly what allows these earphones to automatically learn and adapt a user's sound profile to their audio settings prefrences.
When you first put these wireless earphones on, the Nura App will seamlessly guide you through an initial setup process for the earphones' audio settings. This is when both the earbuds and the App will work together by running an ear test to finally create your own bespoke and fully-personal audio profile.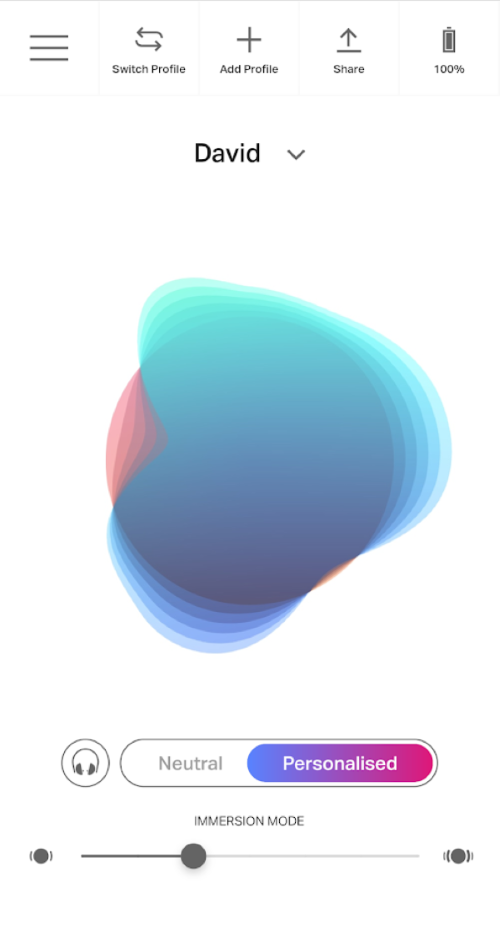 What I can say is that after the rest of my family created their own audio profiles, I reached the conclusion that this actually works, as only my audio profile seemed to sound decent enough (meaning a great audio quality). Any other audio profile from my family members (wife and sons) sounded a bit off (some profiles more than others).
Immersion Mode
Each personalized audio profile also features something called Immersion Mode, which comes in the form of a slider and allows you to further customize your own and already created audio profile's sound settings. Basically, this feature adds (or removes) more bass from your sound settings.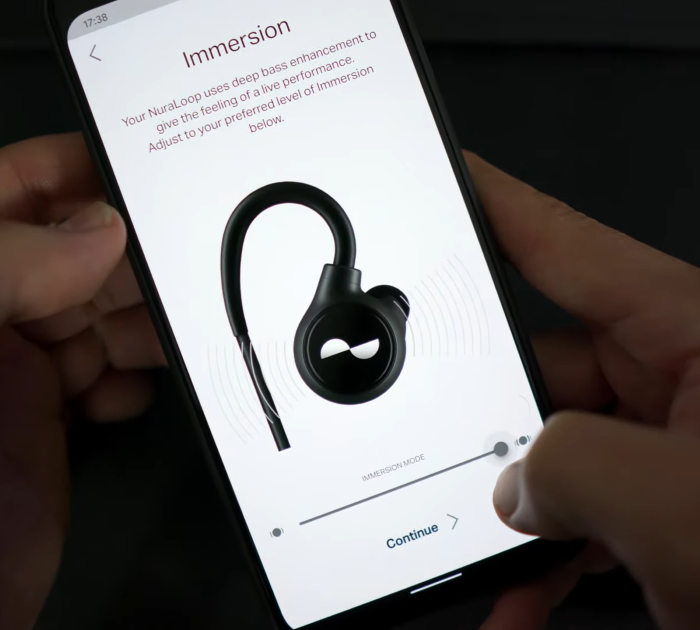 WHAT'S IN THE BOX?
The NuraLoop come neatly packed inside a simple cardboard box.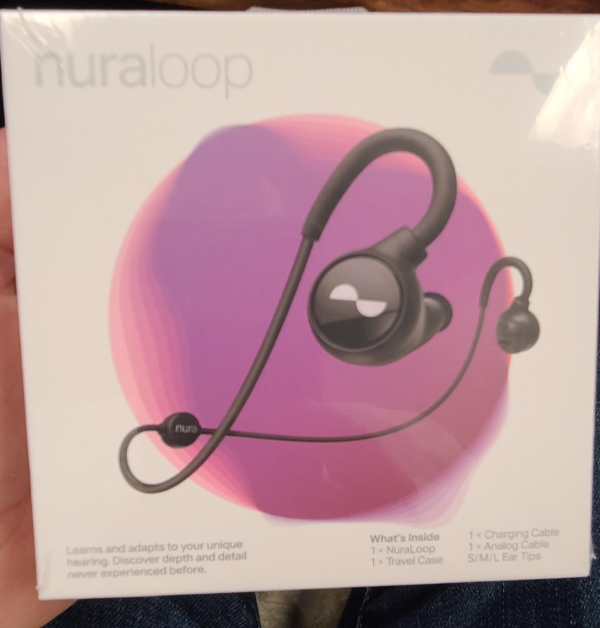 Inside each package, users will find: their one pair (x1) of NuraLoop Earphones, the earphones' proprietary USB-A Magnetic Charging Cable, a Magnetic Analog Audio Cable, four (x4) sets silicone ear tips in different sizes (I'm using the M-size, so those are missing), four (x4) sets of replacement ear-tip meshes, and the earphones' Travel Case (for conveniently carrying them with you while you're on-the-go).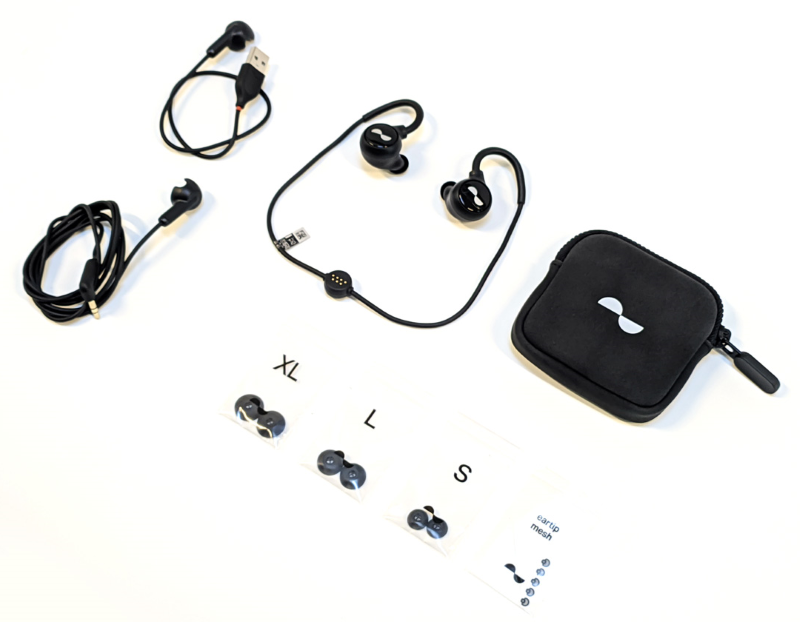 FINAL THOUGHTS
The NuraLoop Earphones are a unique and lightweight pair of smart wireless earphones that feature a personalized smart sound technology that learns about a user's preferred sound settings to automatically adapt the earphones sound profile.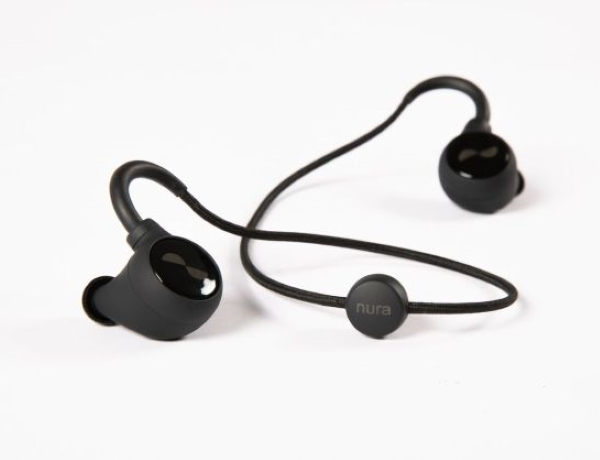 During my experience wearing these, they were actually extremely lightweight during use, and were very comfortable to wear, offering a perfect fit. Regarding their sound quality, the App's automatically created personal audio profile is what made listening to my tunes on this a very exciting experience. The audio quality was really, really nice, and that goes especially for the customizable bass levels (meaning the Immersion Mode).
If you're interested in buying them, each pair of these smart wireless earphones is currently under a Cyber Monday discount, which lowers their price tag from their normal price of $199, now coming at a very affordable price of just $159 (saves you $). Each pair also comes with a 12-Month Warranty included, as well as with a 30-Day Satisfaction Guarantee.
You can order yours right now directly from Nura's official shopping page, which you can access by clicking here.